Maybe it's just me, but every time I see the adorable little blue chick PEEPS, I think… "tweet tweet".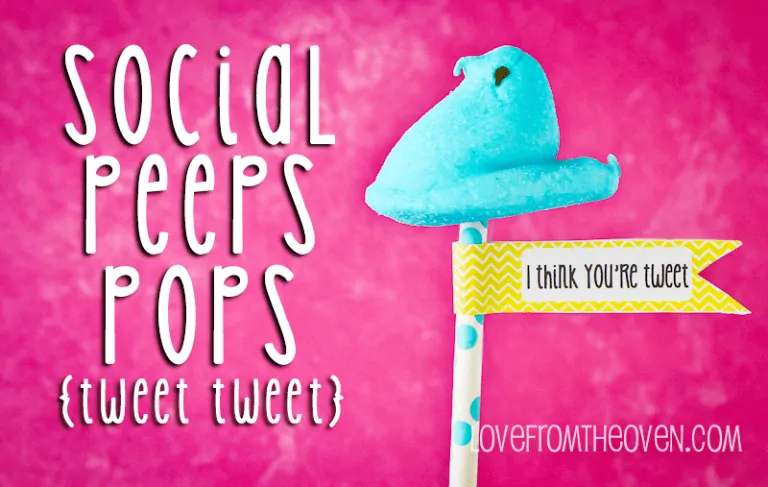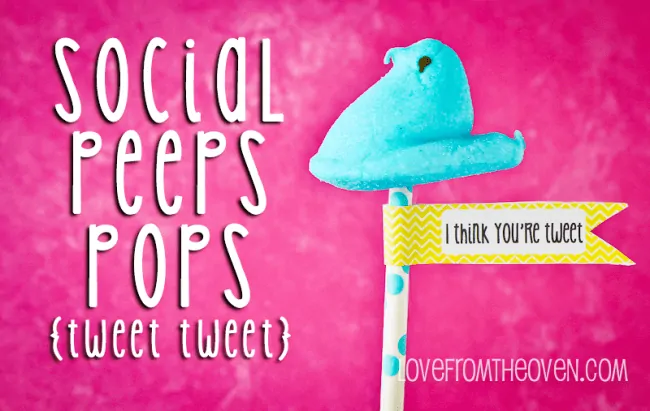 So I had to finally give in and make some "Tweet" little PEEPS Pops. It's always fun to tweet with your PEEPS, right? Hey, by the way are we tweeting? Tweet with me!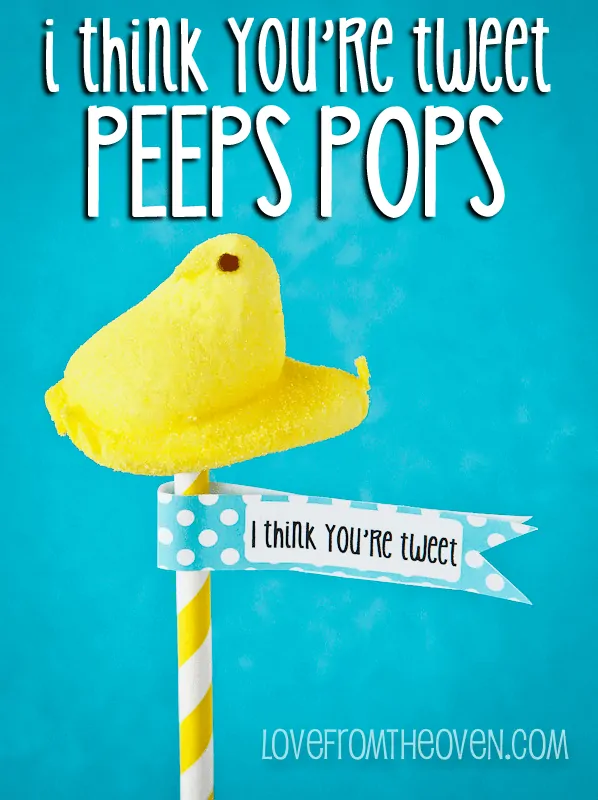 I really had no choice but to make these, I mean what else is a girl to do when she has super cute spring PEEPS, absolutely adorable party straws AND an awesome new cake pop stand made to fit party straws?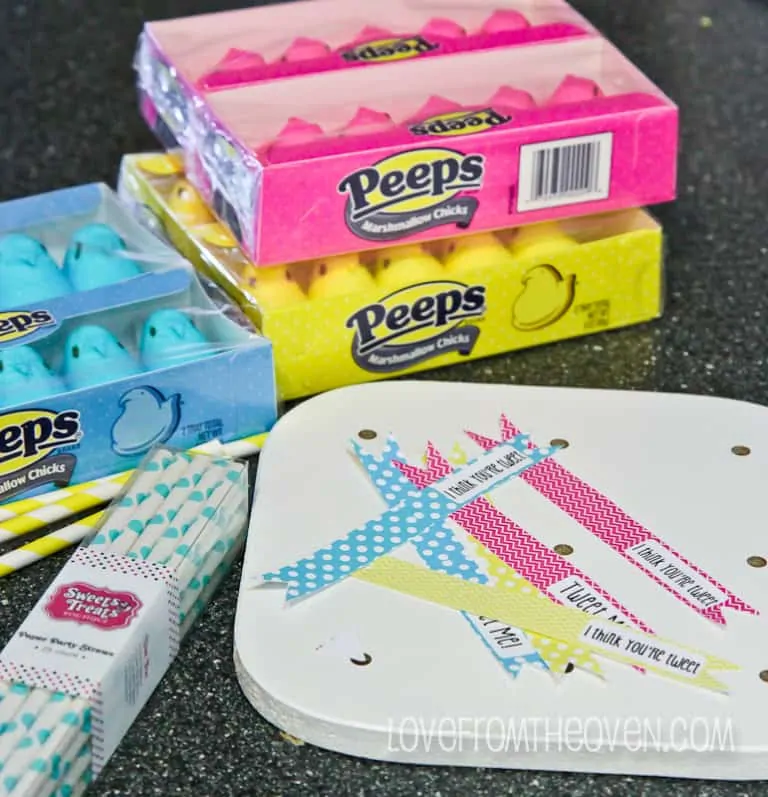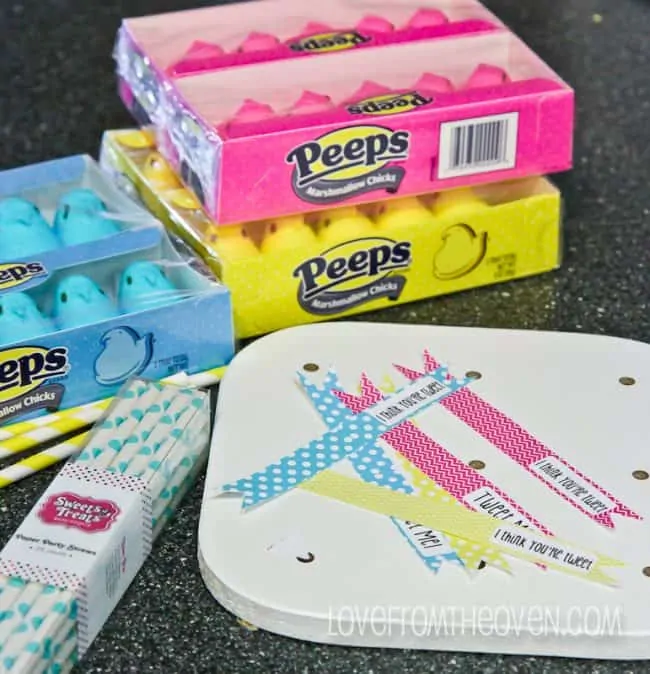 A new spin on tweeting with your PEEPS? Twitter party anyone?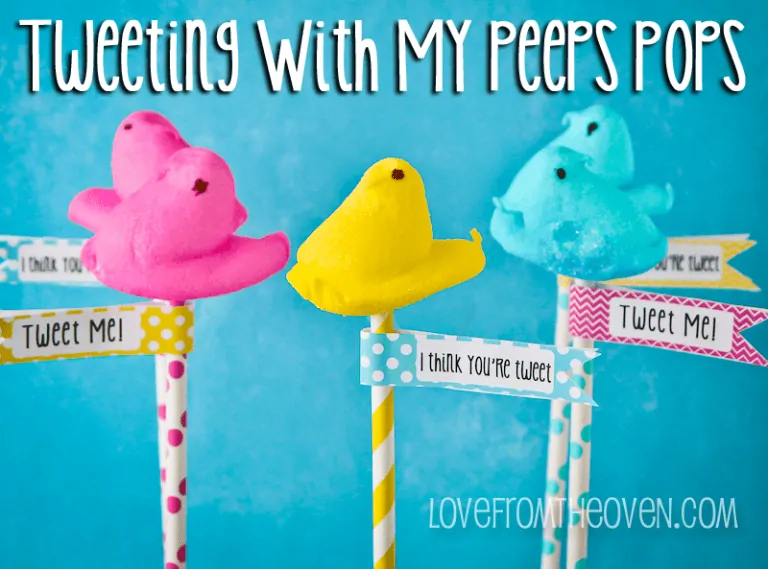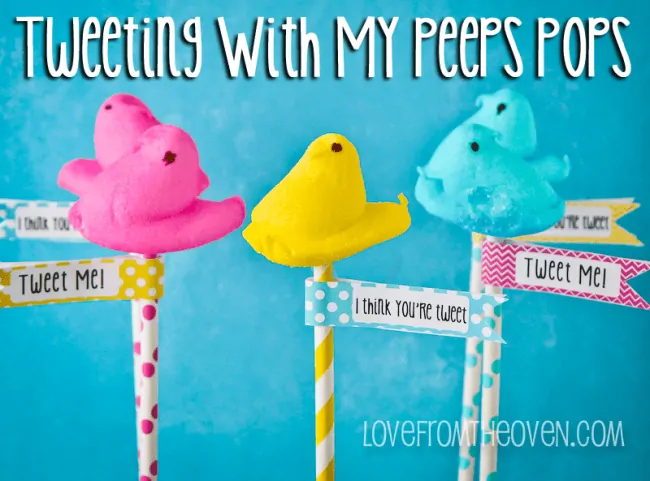 So I whipped up some little printable flags to go with them and here they are. You don't have to turn on an oven. Heck, you don't even have to be in the kitchen!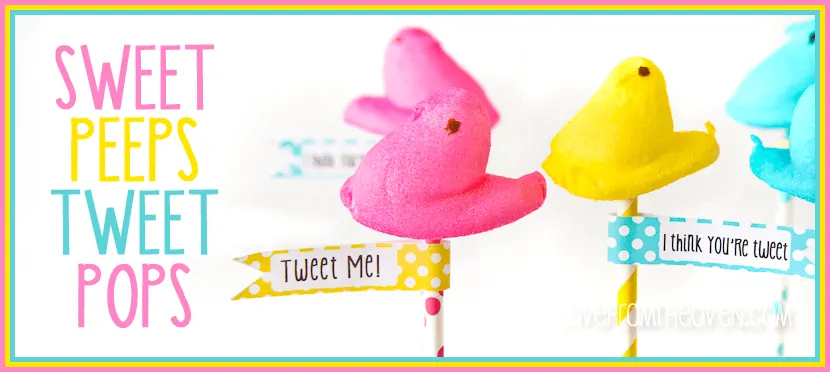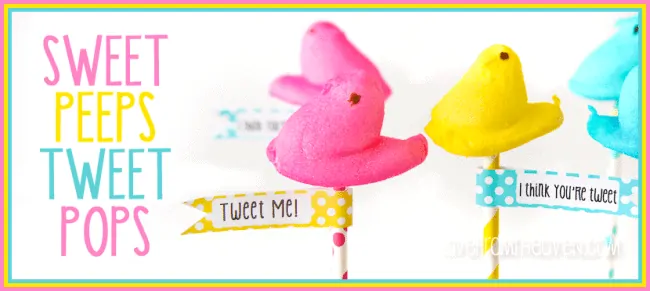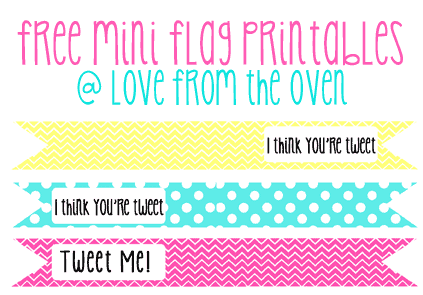 So easy to make. You basically just pop the PEEPS onto the party straws and then add your flags. I just used tape to attach my flags, keeping it simple here. Also, I know sometimes PEEPS get a bit modest and don't want their marshmallow centers showing through their sugar coating and you can help them out – just dip them in some sugar crystals sprinkles. I get mine locally at ABC Cake Decorating Supplies, but you can also pick some up on Amazon.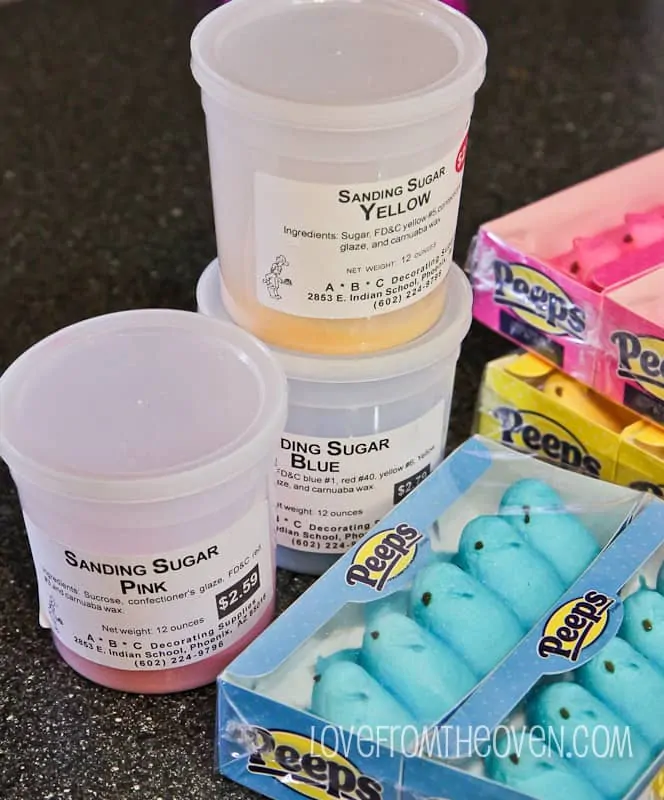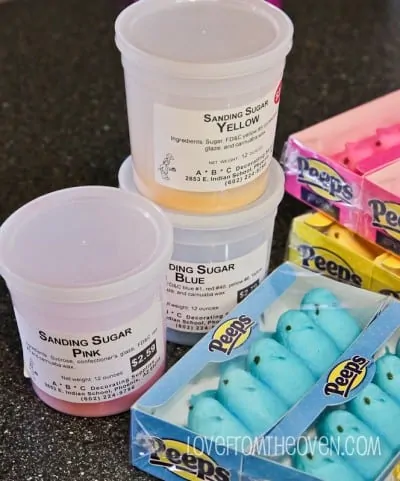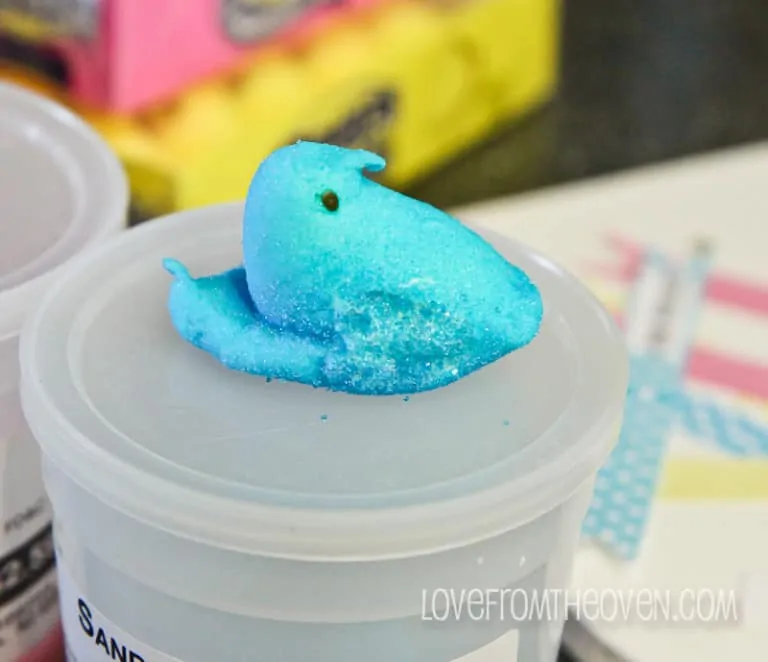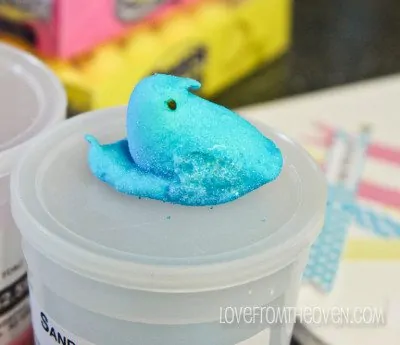 So easy and so fun. My daughter got such a kick out of these when she came home from school and saw them. These would be so fun to package up with cello bags on top, some ribbon and hand out to friends.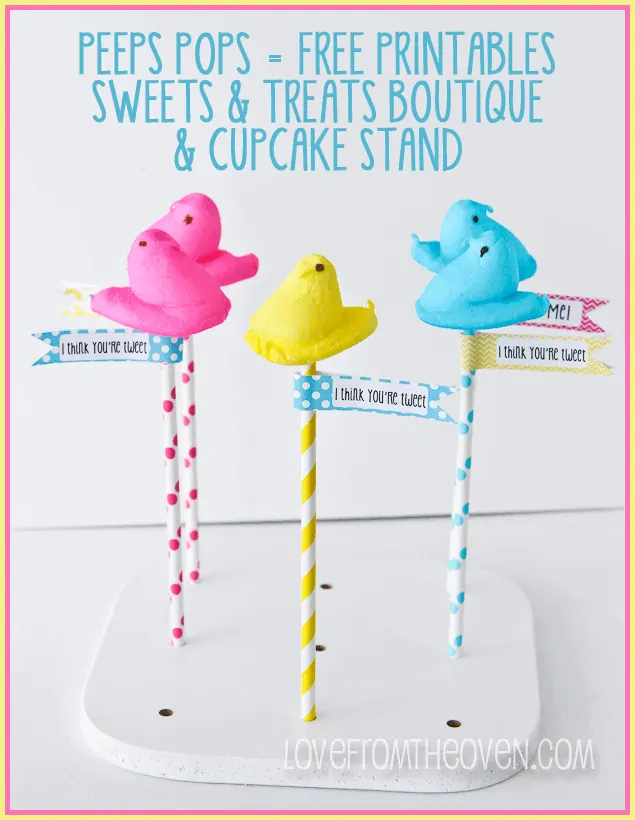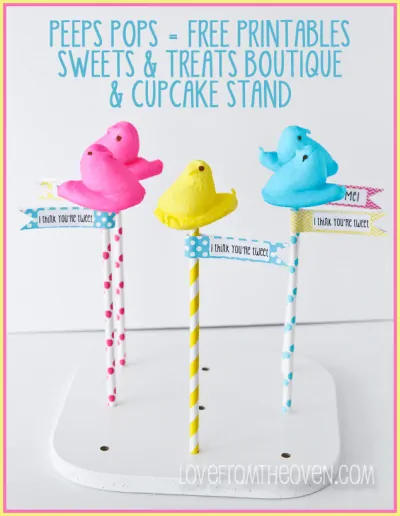 How adorable are the party straws from Sweets & Treats Boutique??? And she just got in chevron straws. CHEVRON PEOPLE! Yes, I'm obsessed. And let's talk about this darling stand that holds party straws! Not just lollipop sticks but party straws? Squeal! I love Cupcake Stand, I have two of her stands, the regular cake pop one that holds lollipops and now this one that holds straws. Because I have a small area to take my photos in, I don't get to set up my stands for photos often, but here is my regular lollipop style cake pop stand in action…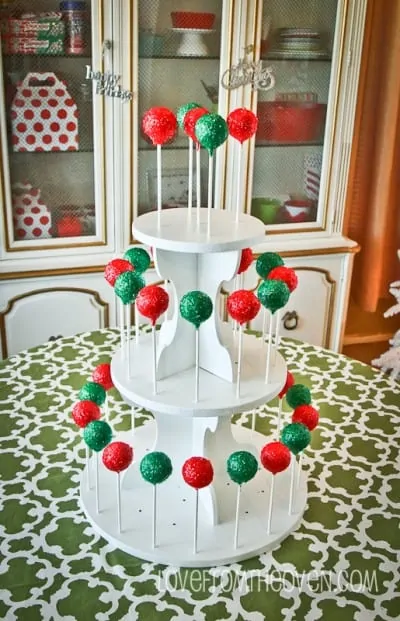 And here is my new stand (the square style – love!) that I used for cupcakes at my daughter's recent birthday party. I love that you can use these for cupcakes, cake pops or anything really. So this stand below is the same one you see my PEEPS Pops in above. You can take them apart and use one, two or however many levels that you want to. Which also means they don't take up much room to store. LOVE!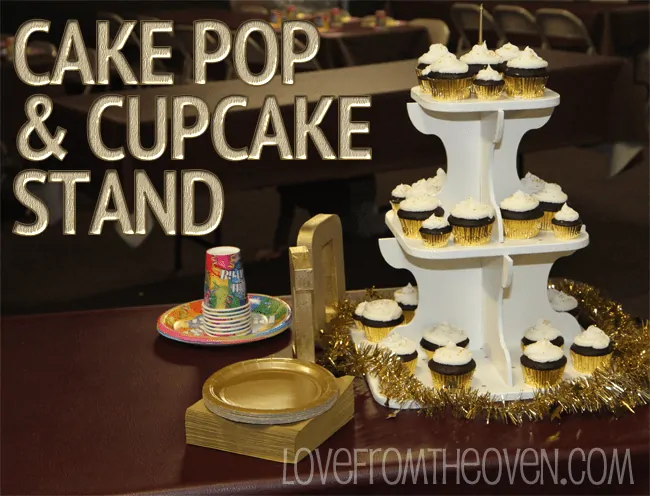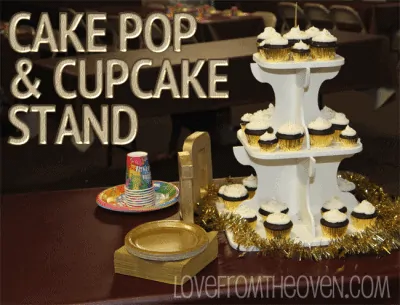 Top of the stand above is holding up my PEEPS Pops below.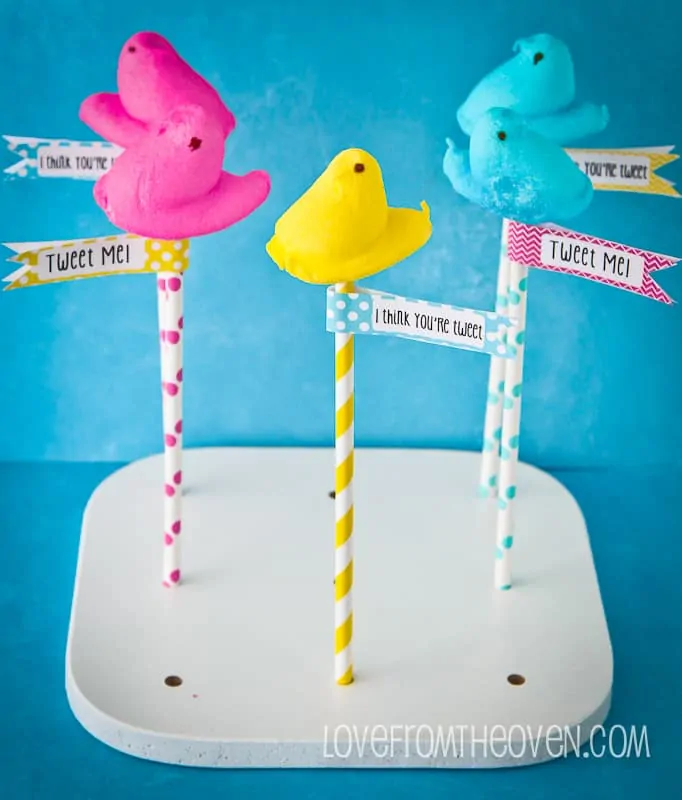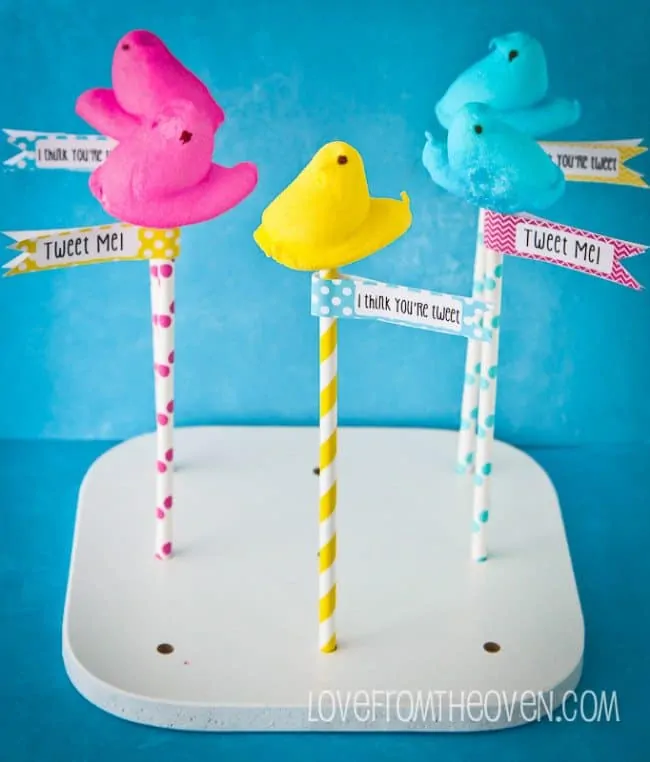 The Easter PEEPS are already in stores (I saw some at Target this morning!) so pick up some PEEPS and tell someone that you think they are tweet. Or to tweet you. Or just admire how cute and colorful they are and eat them yourself, no judgement here!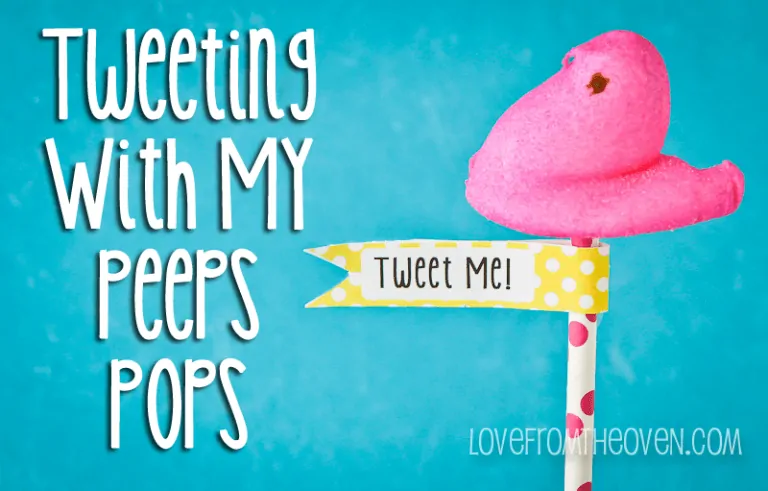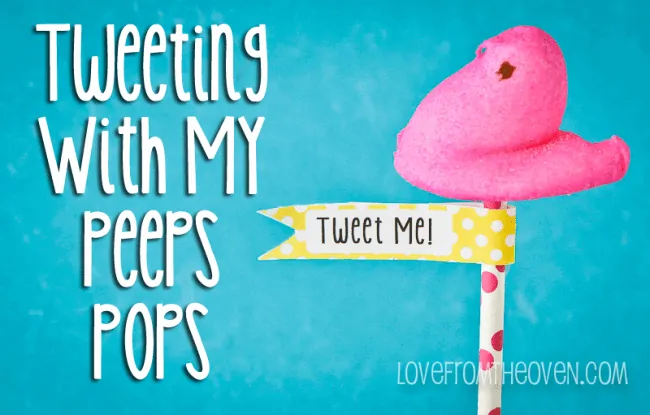 Head here to get your free printable flags! Enjoy! And stay tuned, in the next few days I will have a give away for you that will bring together all of these great elements! 🙂