Quick post for you today, as I'm busy getting ready for a sweet little girl to turn nine tomorrow. But I had to share these delicious chocolate heart cookies for Valentine's Day. I used my much loved Chocolate Cookie recipe that was inspired by Levain Bakery's cookies. This is my all time FAVORITE chocolate cookie recipe, and it's so simple.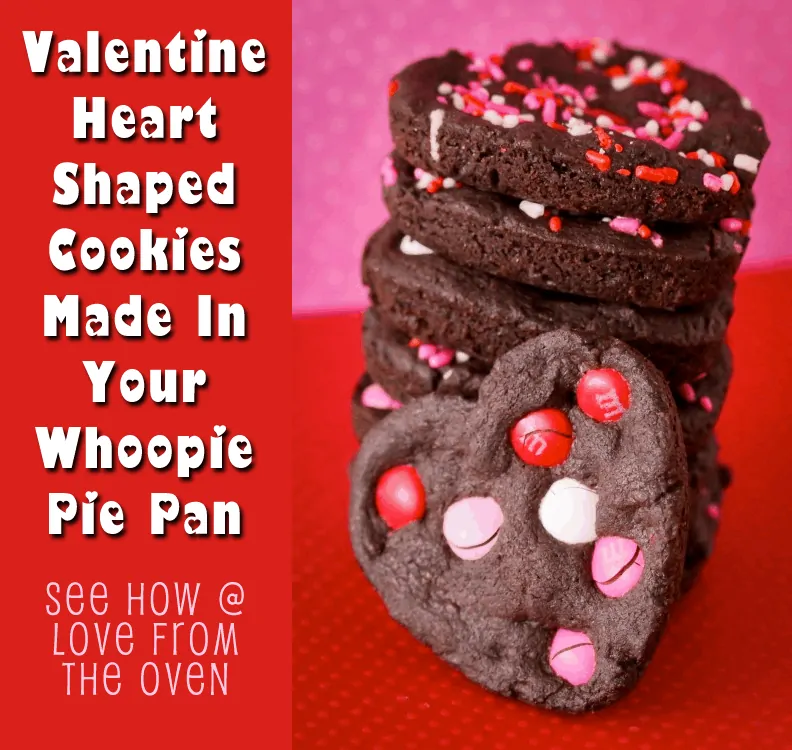 To make my hearts, I simply put my dough into a heart shaped whoopie pie pan. The recipe isn't altered at all, other then adding in Valentine M&M's and Valentine sprinkles (and cutting back on the chocolate chips due to the M&M's addition).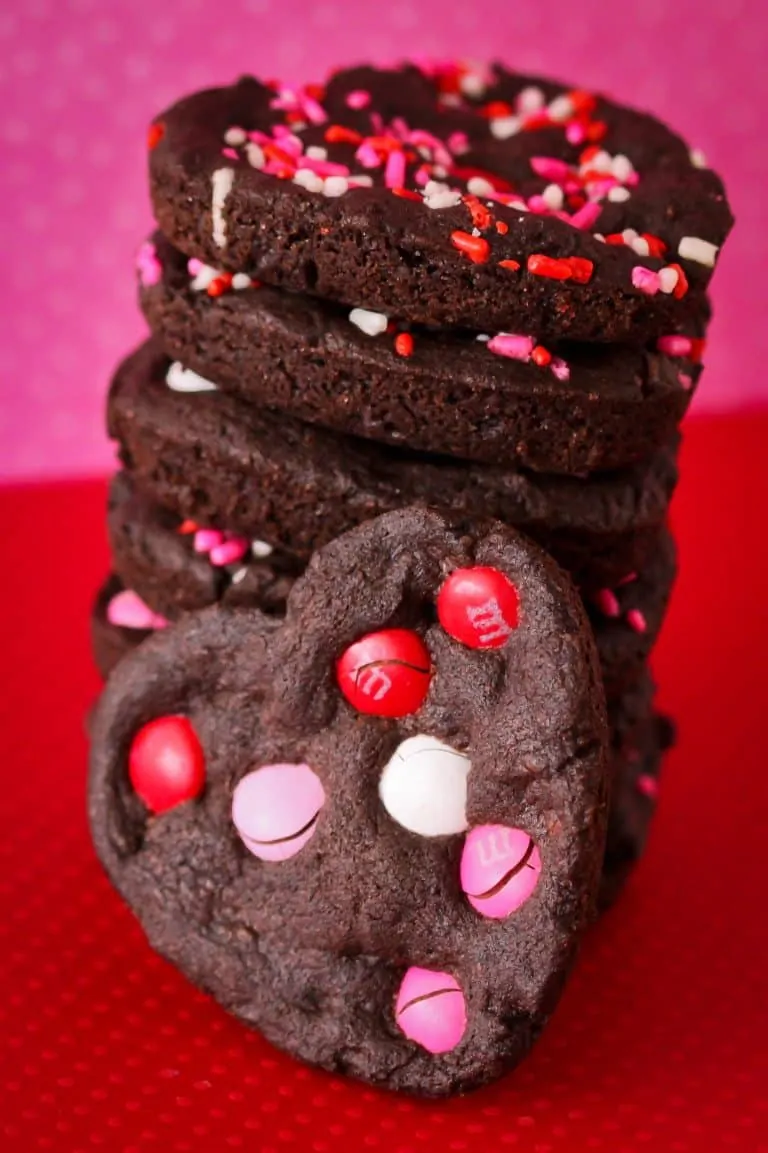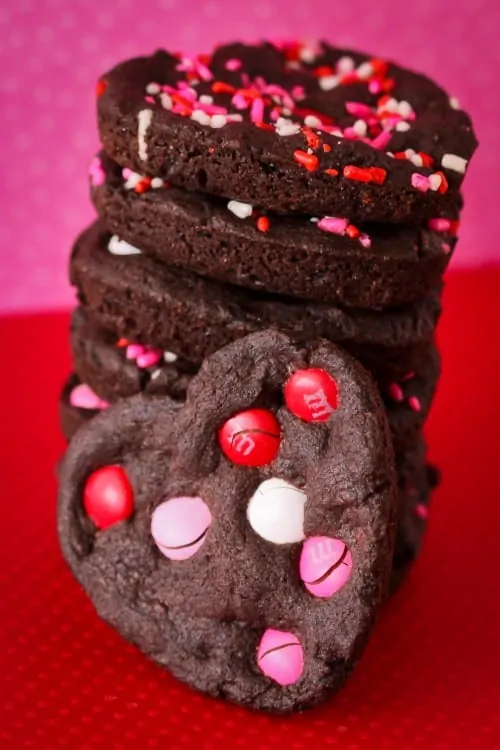 Here is a more detailed post from last year when I made chocolate chip cookies in a whoopie pie pan (before I had the cute heart versions of the pan). Here is the pan I used for these cookies.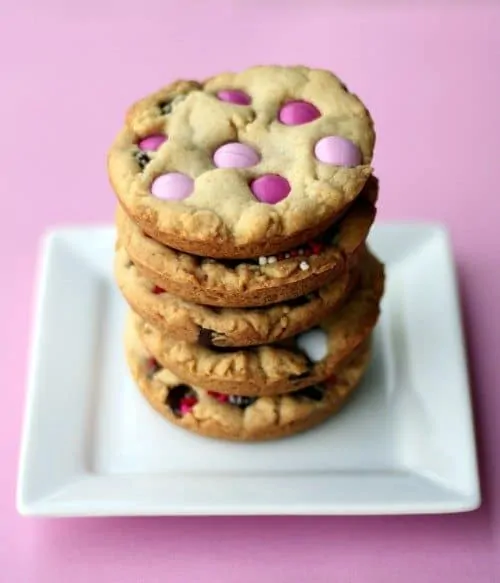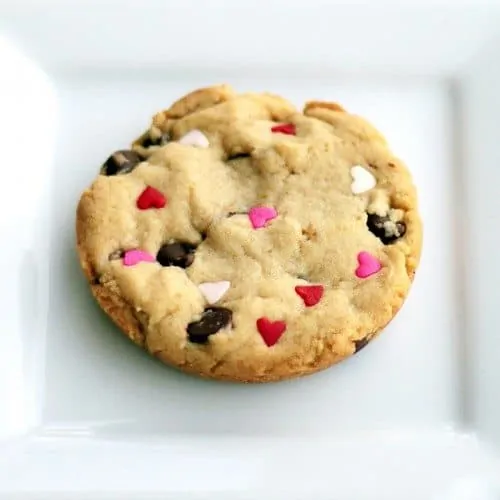 Here is a bit more info about how I made the chocolate heart cookies. These are seriously SO yummy! Even if you don't have a whoopie pie pan, you can make them as drop cookies – they really are delicious. This is the heart shaped whoopie pie pan I used. I did not mix the M&M's and sprinkles into my cookies, but that was only because I was using part of the batch to make birthday cookies, so I added the M&M's and sprinkles to the top of the cookies in the pan. Baking time was right about 10 minutes.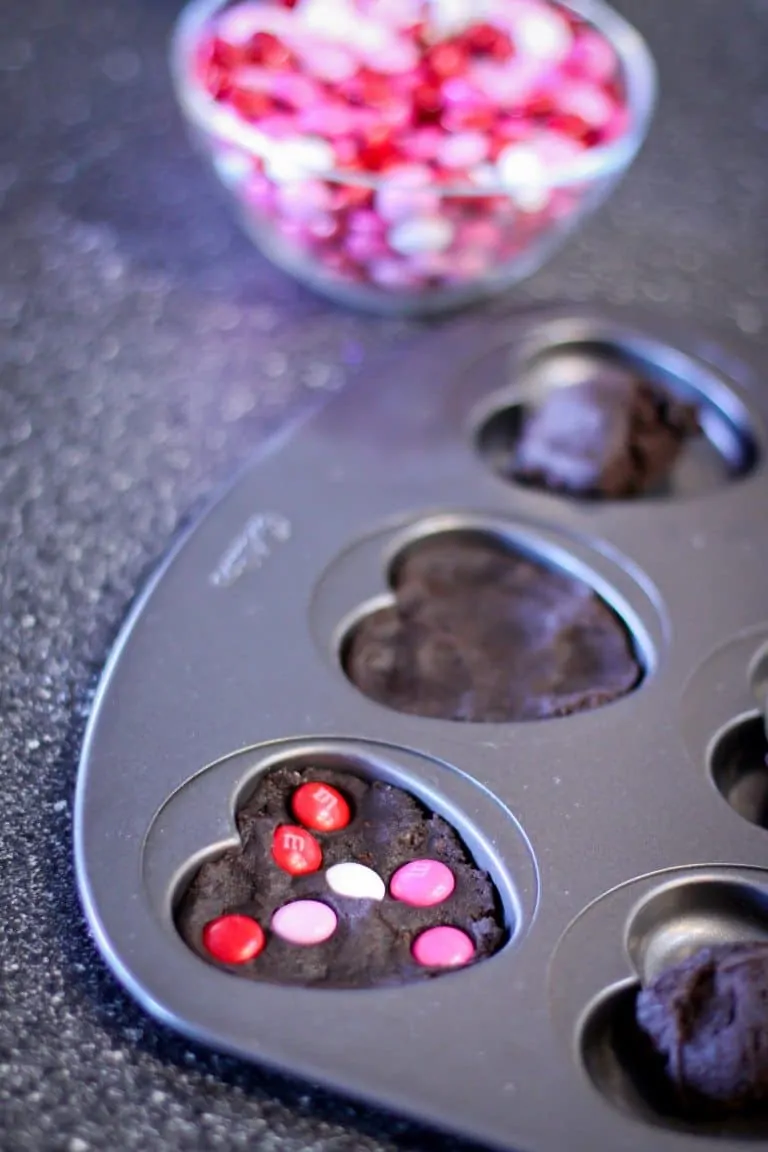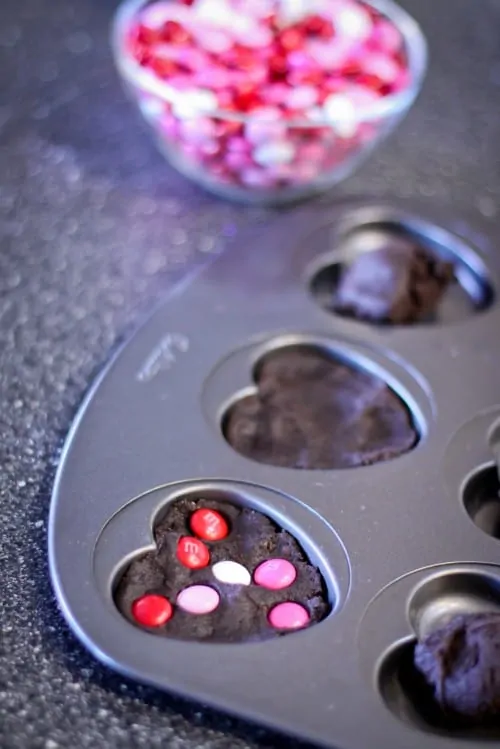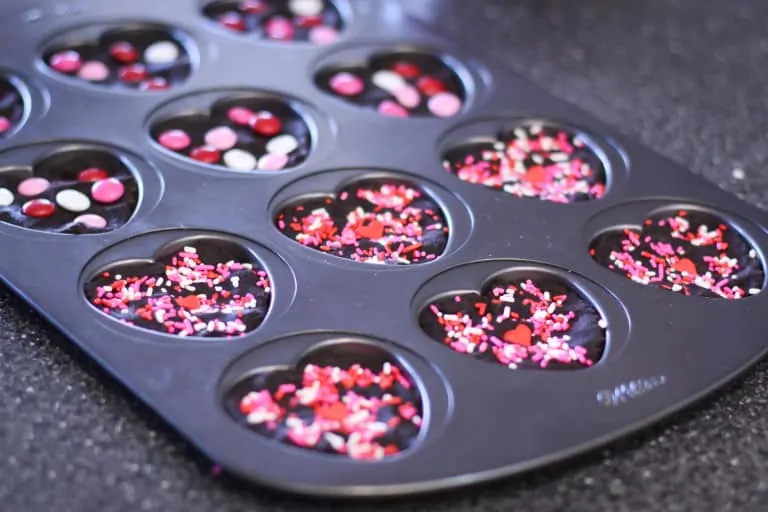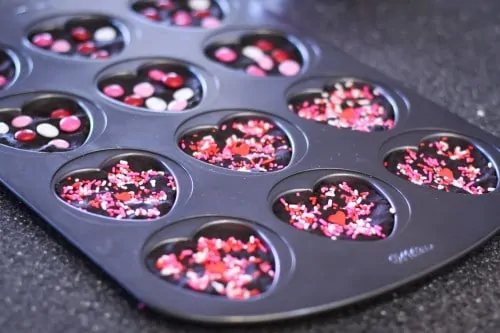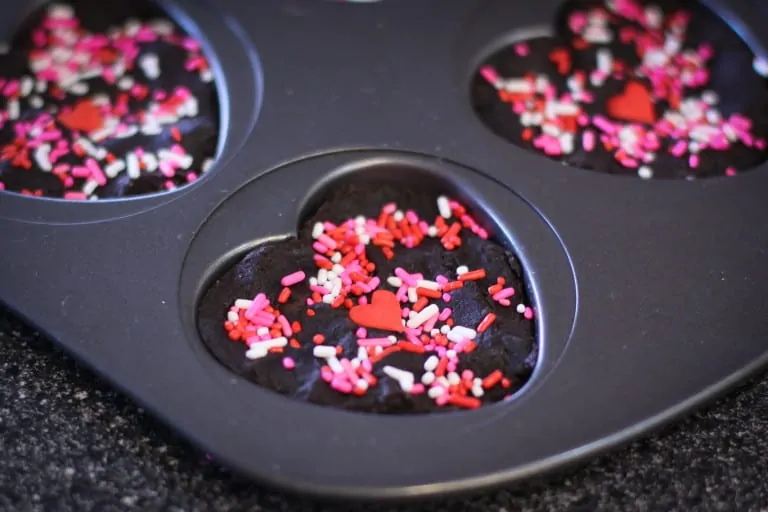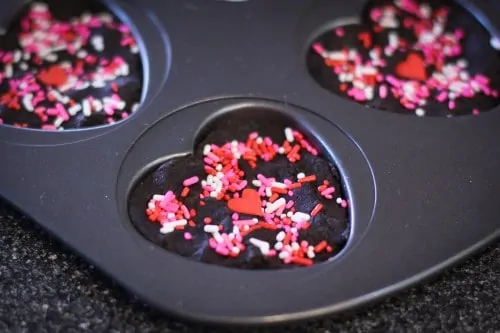 I did not oil my pans, but it probably would have helped. I was able to pop the cookies out pretty easily by running my small offset spatula around them, and then slipping it under to lift them out.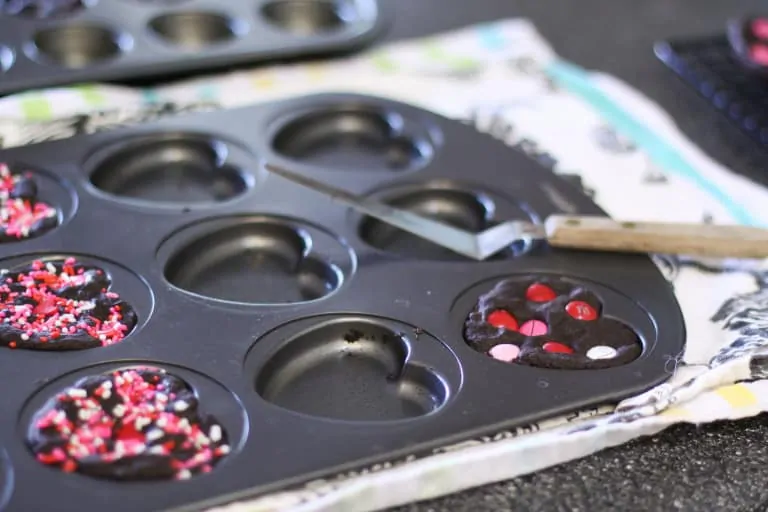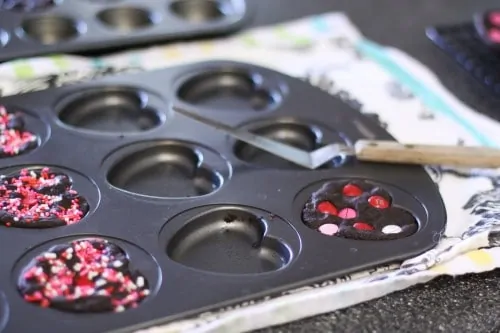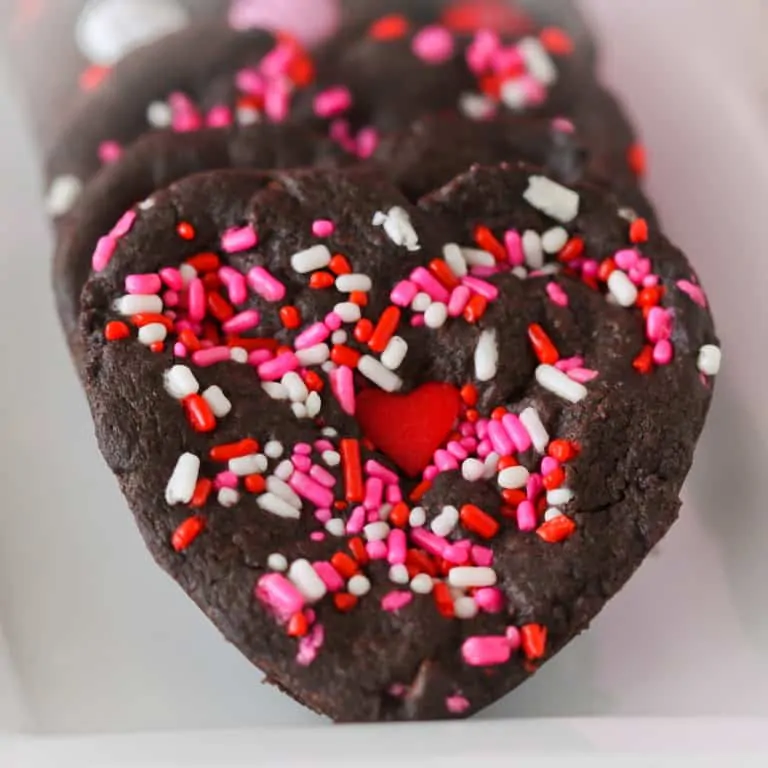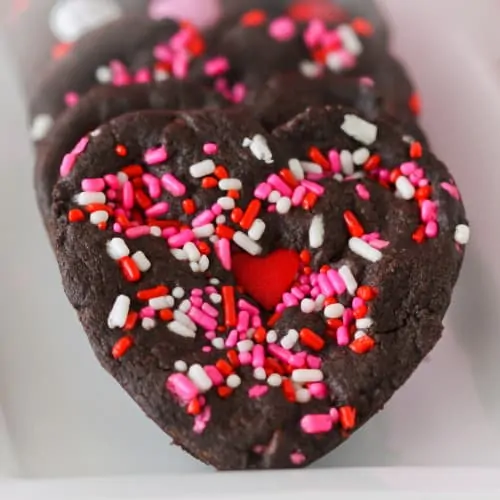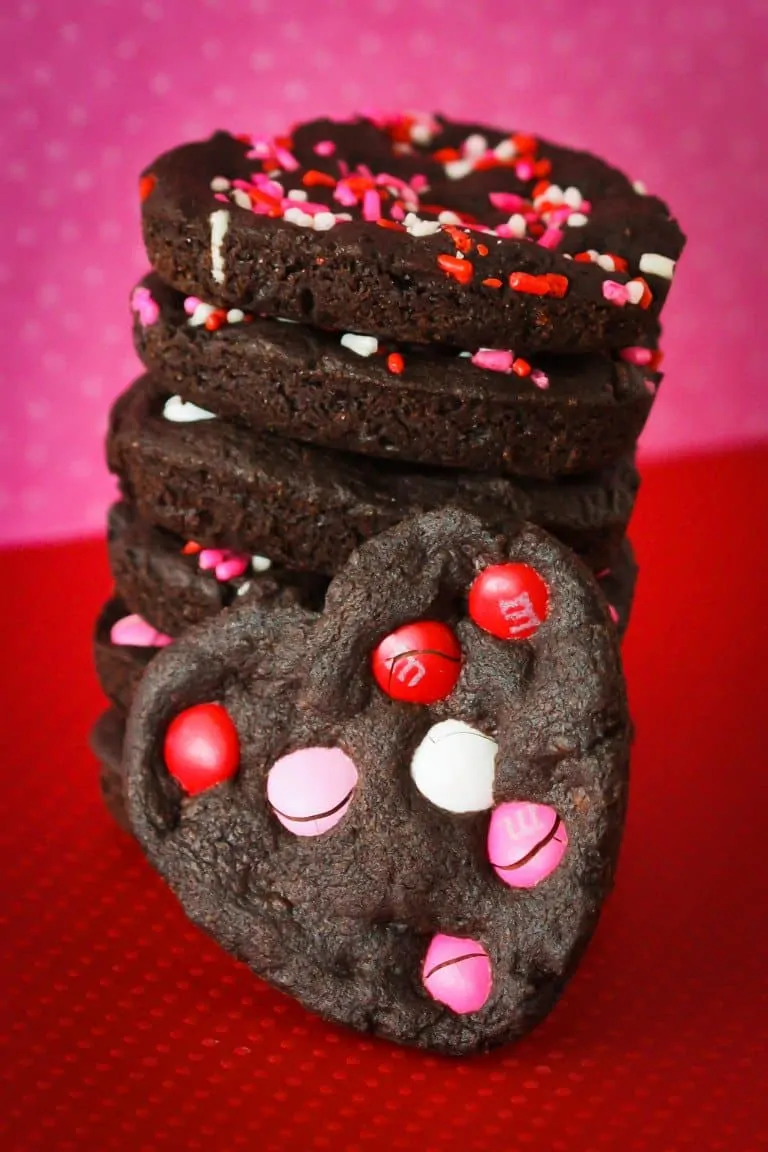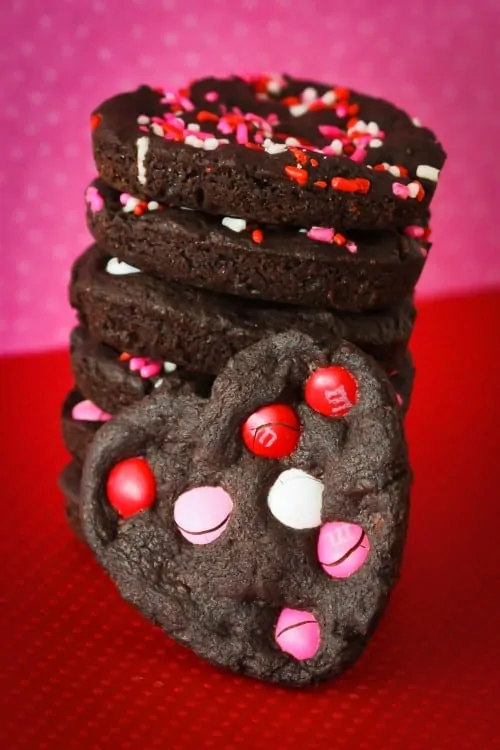 Now it's time for me to get back into the kitchen to work on the birthday cinnamon rolls for tomorrow morning. Have a great day!