I'll admit it, I'm a bit of a Rae Dunn fan(atic) and I am always trying to figure out where to find Rae Dunn Pottery and items that look like Rae Dunn or pair well with Rae Dunn.
Are you a Rae Dunn fan? That cute white pottery with the whimsical almost child like black letters carved into it? The pottery that is super simple, yet SO popular? Also known as the $4 mugs that people are obsessing about to no end? Yeah, that stuff!
Rae Dunn Items
Rae Dunn Online – 2019 Update!
With TJ Maxx and other stores putting more products online, you can now get lucky and find Rae Dunn pieces online from their websites. TJ Maxx's search function however is horrible, so you have to basically browse through the site in order to find pieces.
Even Sierra, a sporting good store released to TJ Maxx, Homegoods and Marshalls, is carrying Rae Dunn on their site. Go figure! And guess what, their search engine does work, so you can order Rae Dunn online! Best selection online, at original prices, I've yet to find!
The stock changes daily, sometimes hourly, so items don't stay in stock long. If you are motivated, just keep checking back each day and see what you can find.
Rae Dunn at TJ Maxx Online:
So many great finds at TJ Maxx and Sierra. Here are just a few pieces I've found this morning.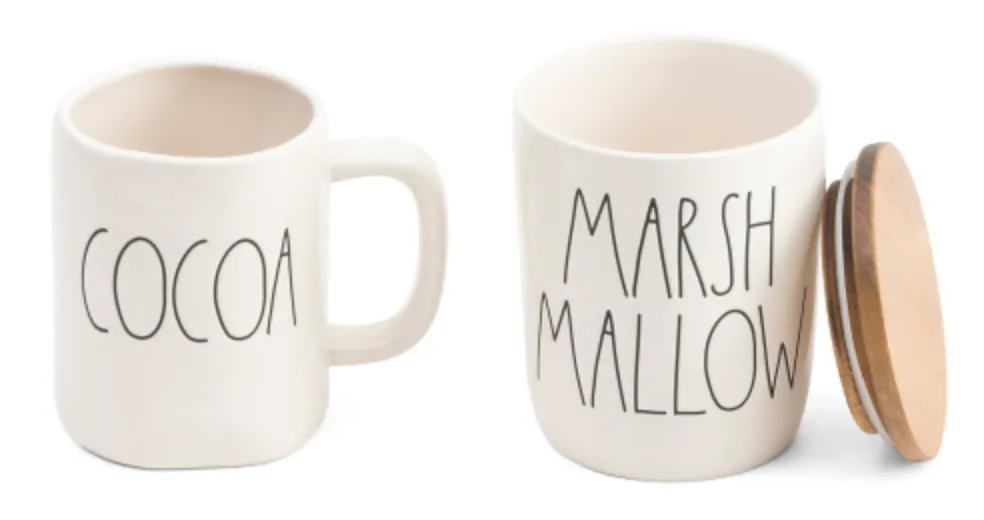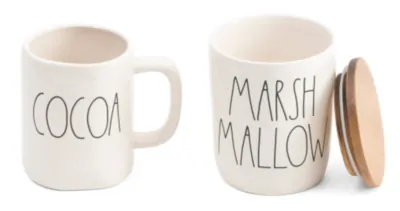 Marshmallow Canister and Cocoa Mug Set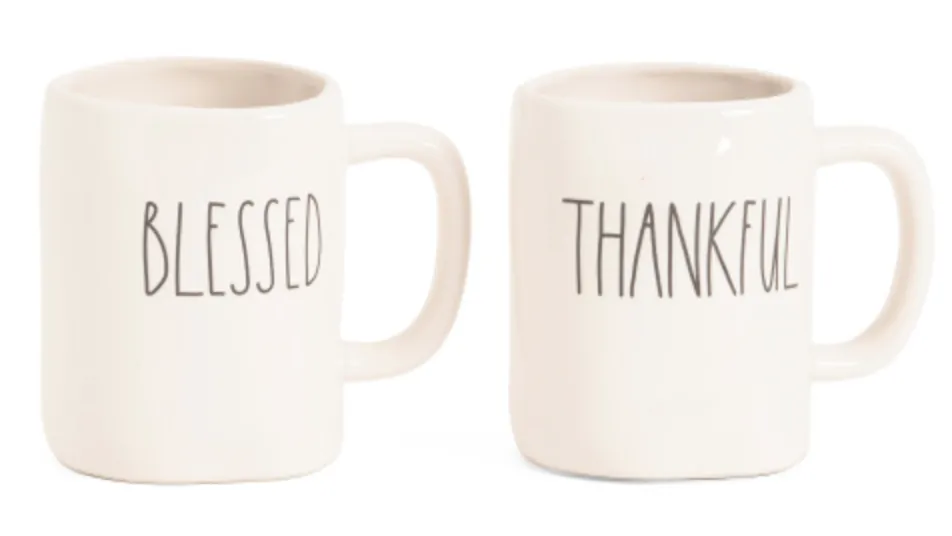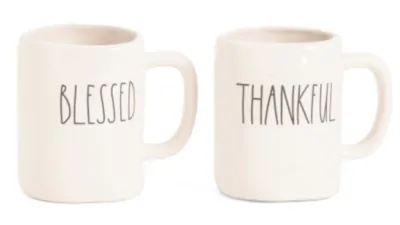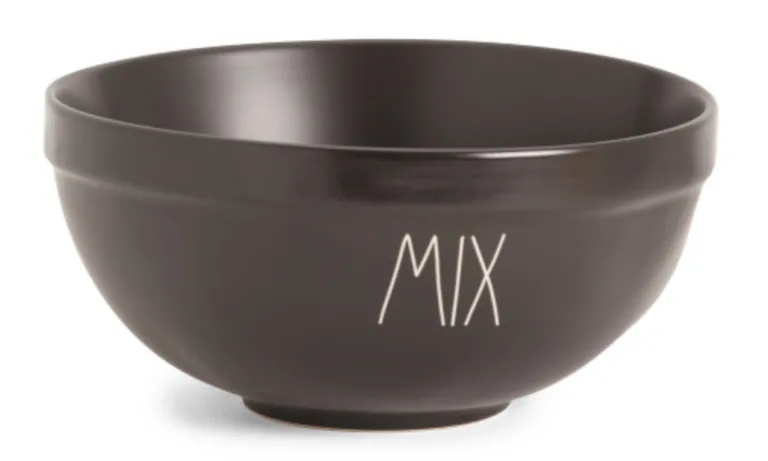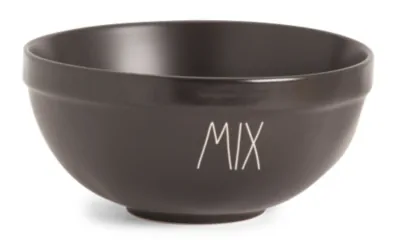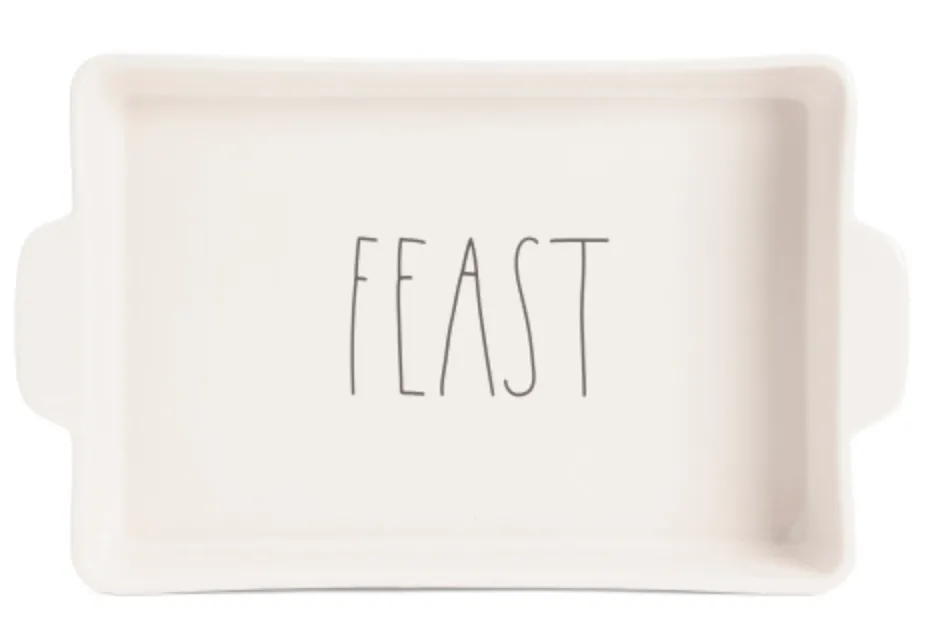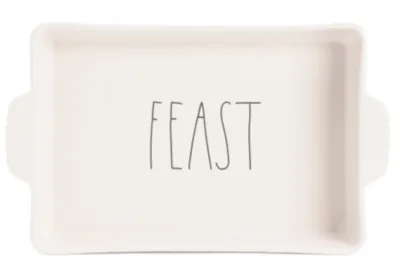 Rae Dunn Christmas Items
Just a sample of some of the great holiday items available online!
Again, you have to dig through the TJ Maxx website. If you just search Rae Dunn, these do not pop up.


Rae Dunn Christmas Bowls – Green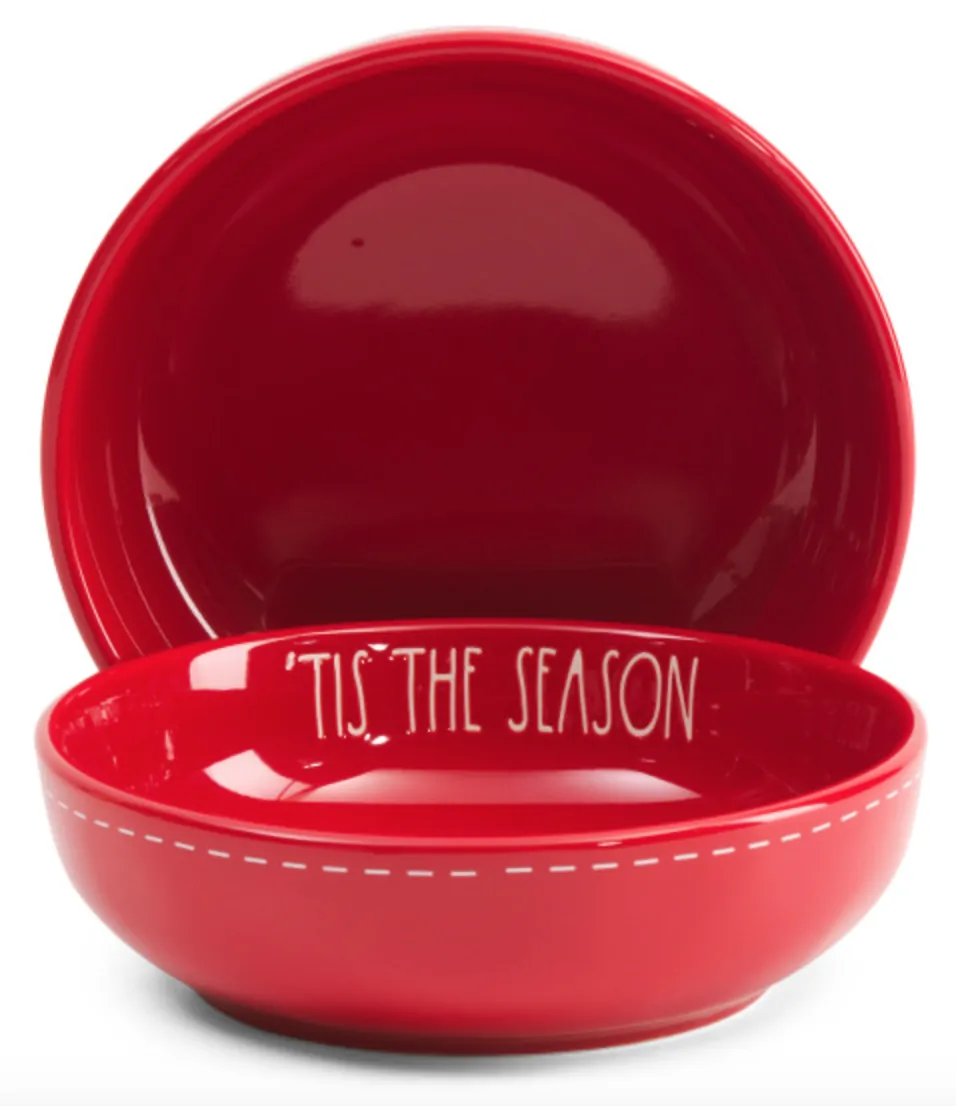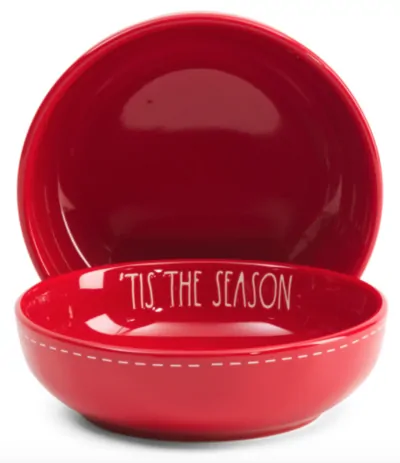 Rae Dunn Pasta Bowls – Red Christmas Bowls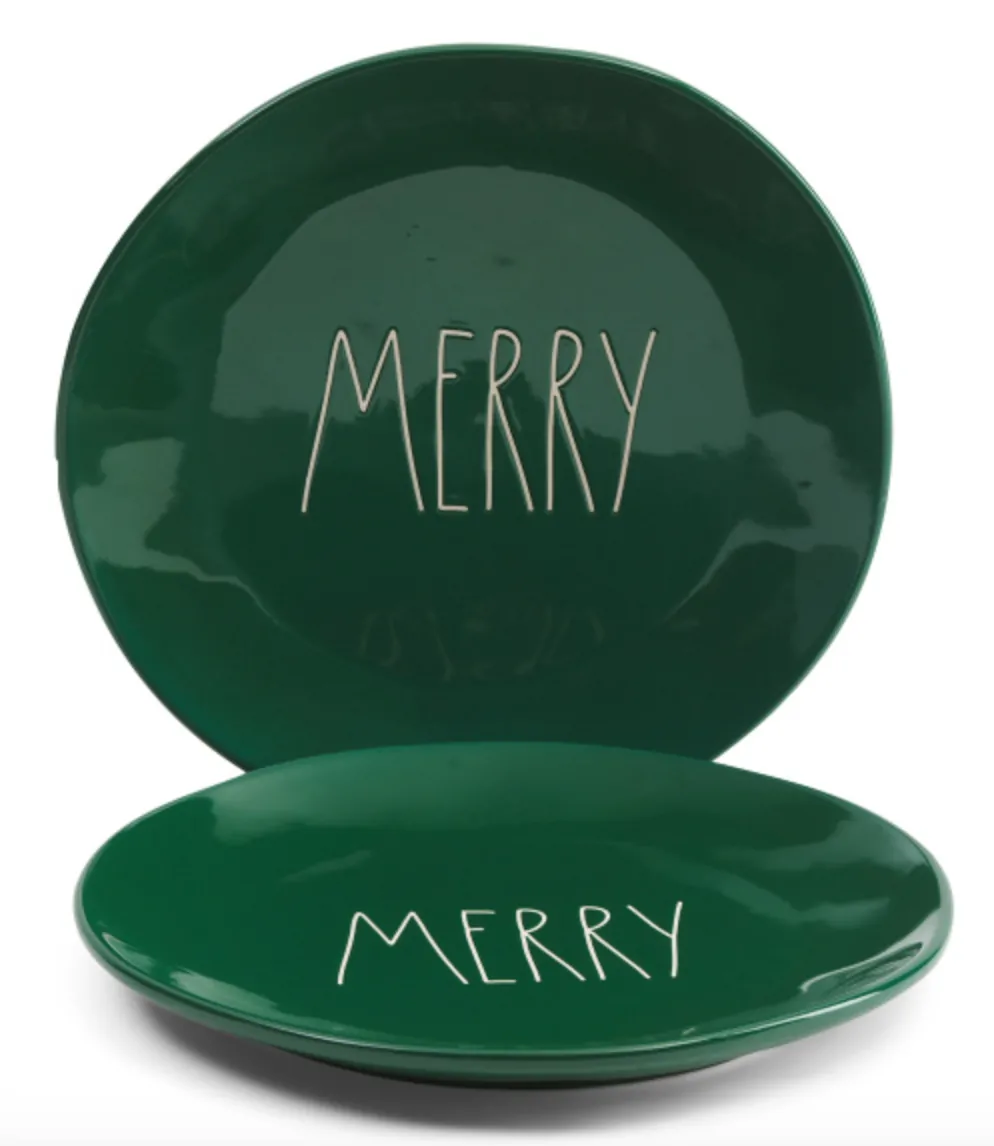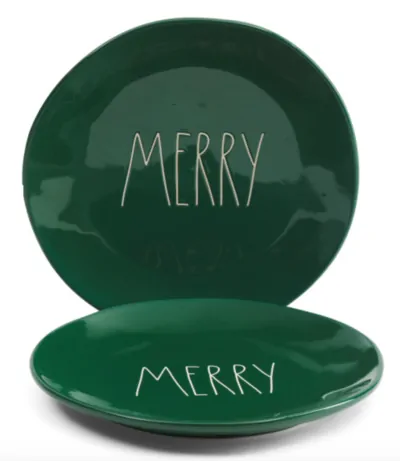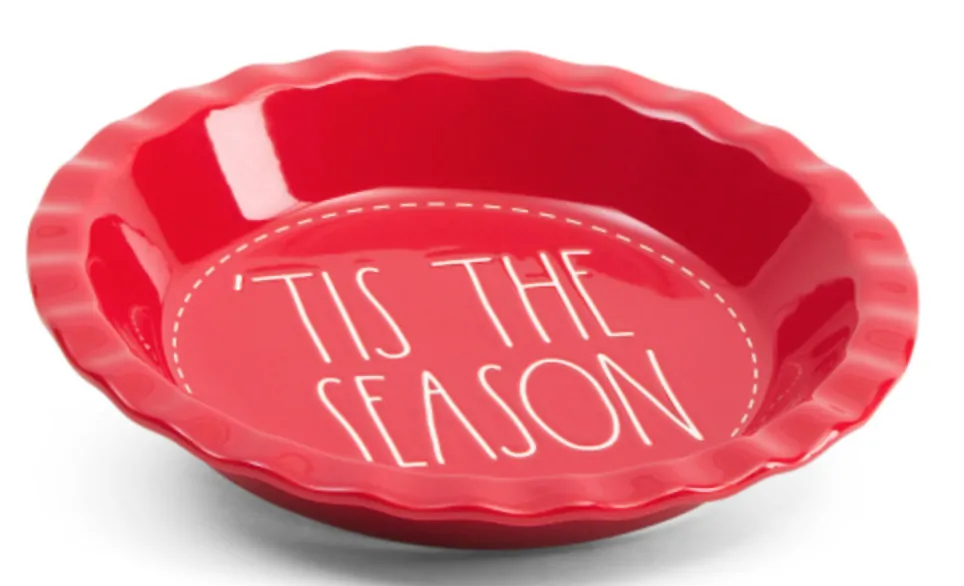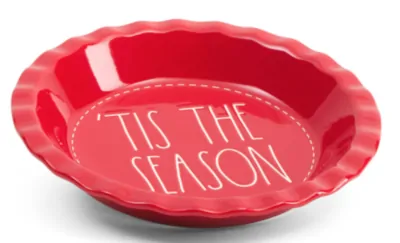 Where can you buy Rae Dunn items?
That seems like an easy question if this is new to you, I mean just go buy it at the store. But in reality where to find Rae Dunn items is the million dollar question! But I've got answers and links for you!
In this post I will point you to where you can buy both Rae Dunn products and other brand items that coordinate with or sometimes are even cuter than actual RD items. It's a long post, but you'll find lots of great resources.
Finding Items In Stores
Finding these items in their natural habitats, also known as TJ Maxx, Home Goods and Marshalls, can be challenging, to say the least. But as of 2019, it's getting SO much easier!
With this cute collection by Rae Dunn and Magenta becoming SO popular, not only are there tons of collectors buying it, but also Rae Dun upsellers and resellers lining up at the doors before they open, ready to clear the shelves in seconds flat, regular shoppers like myself are having a hard, if not impossible, time finding things.
There are stories of people knocking each other over, knocking kids over and even a punch or two being thrown. Over pottery. For reals.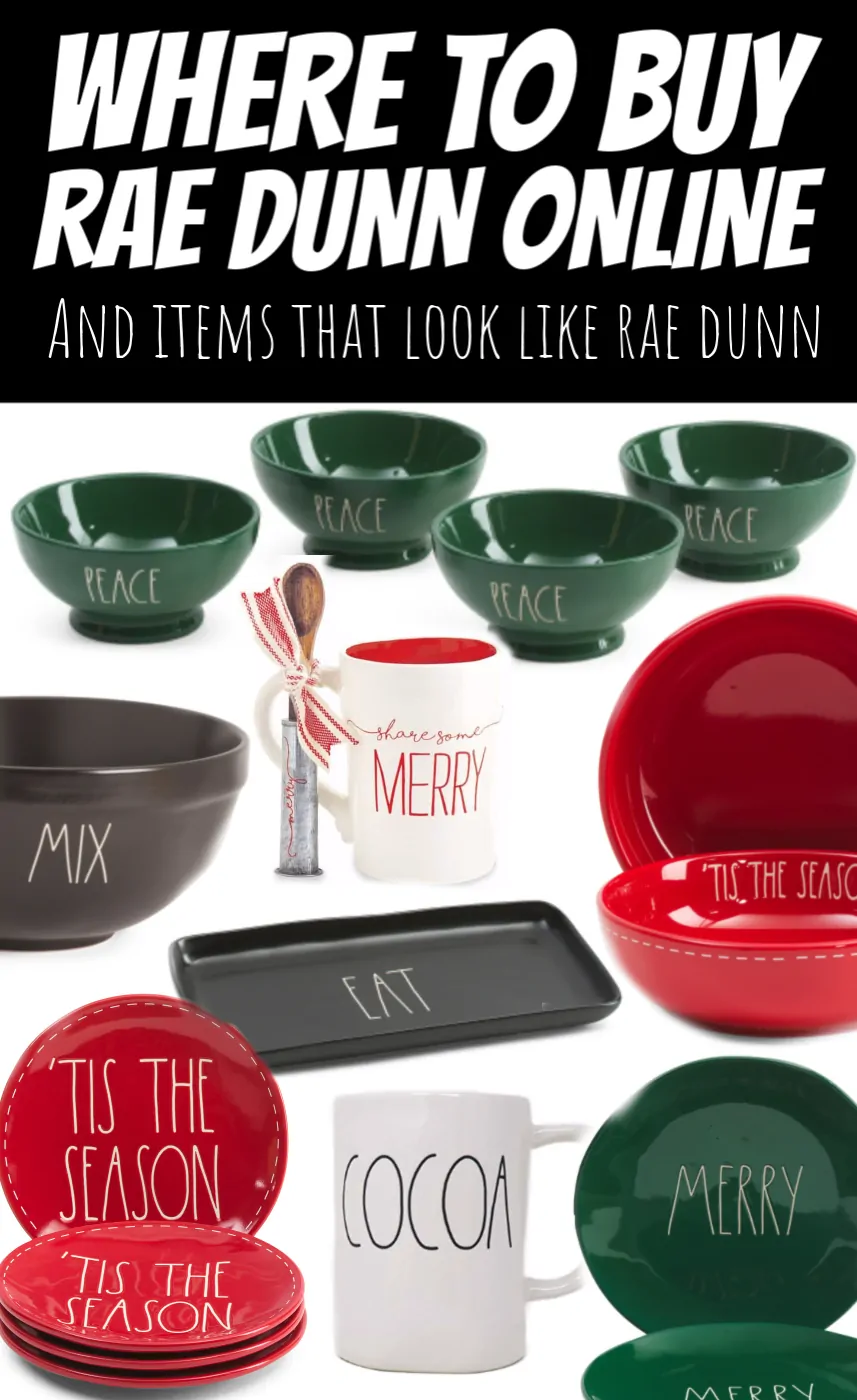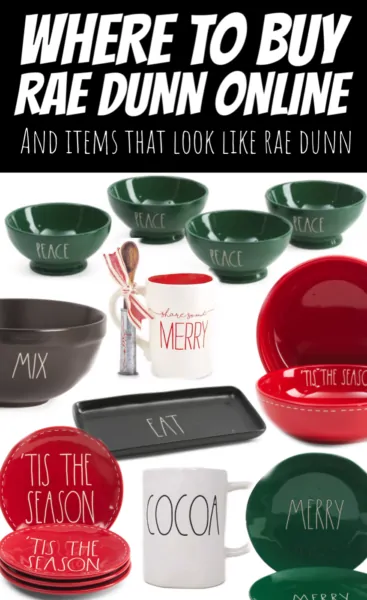 At my store there are always people lined up before opening. In the last month I've only found items once (two bowls and two mugs – and not of the coveted holiday variety) and after putting them in my cart I had a lady very aggressively follow me once she saw them, and repeatedly reach "over" my cart. I had tossed my giant mom purse on top of them, or I'm pretty sure she would have snatched them.
My mom was with me and she was as shocked as I was, it was so WEIRD. When I checked out she followed me outside of the store. It kind of freaked me out, I mean they are plates – back off. But the resellers are making SO much money that these little mugs are like gold bars.
Where to Find Rae Dunn
So what's a gal (or guy) to do if they want to buy some Rae Dunn Clay pieces, but can't find them on store shelves or get stalked if they do find it? Where else to find Rae Dunn items? For me there are three choices here.
You can buy from resellers (which I discuss below), you can make/fake your own Rae Dunn style pieces, and/or you can embrace some of the incredibly cute options that aren't Rae Dunn.
Possibly considered Rae Dunn knock offs, Rae Dunn look a likes, Rae Dunn copycats, or Rae Dun inspired pieces. Call them what you will, but these similar to Rae Dunn items pair SO well with Rae Dunn.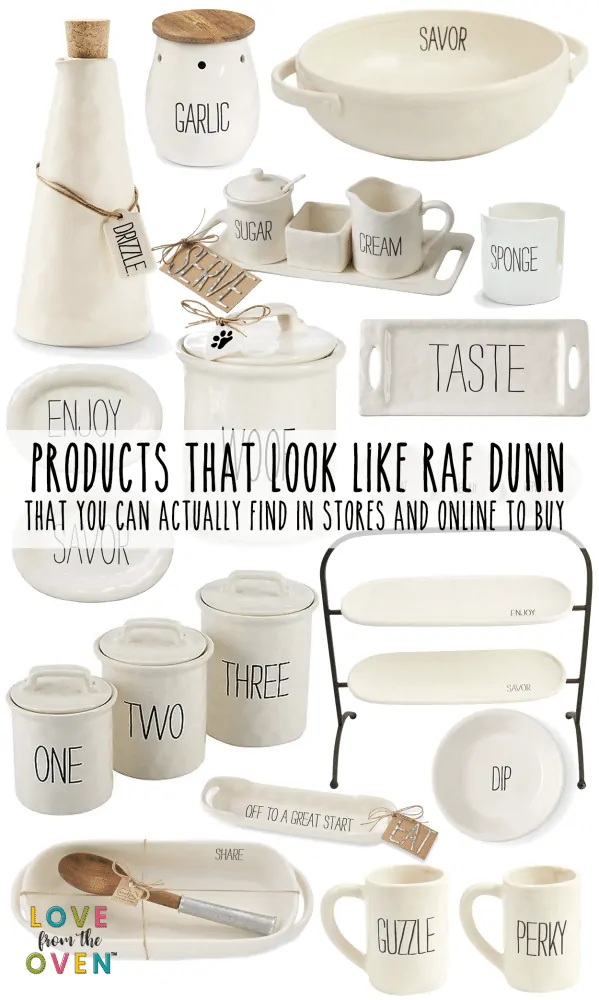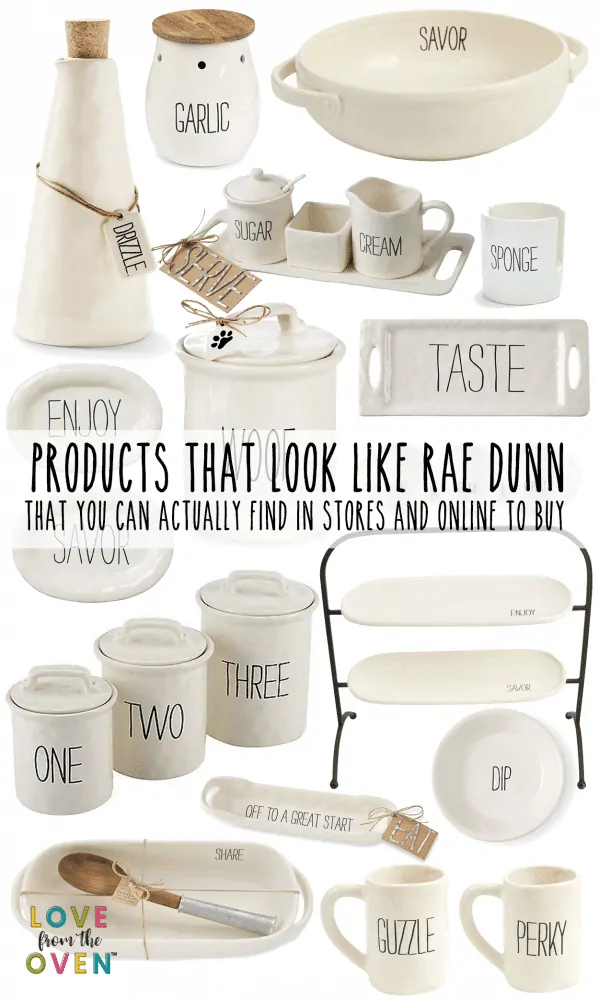 After weeks of looking for Rae Dunn items and coming up empty handed, I started digging up alternate items that look like Rae Dunn. Wow, there are some CUTE options. Let me show you some of the Rae Dunn like items, Rae Dunn inspired items or items that just pair well with Rae Dunn that I've found.
Hold onto your wallets, you might have a strong urge to shop! (Disclosure, some products below contain affiliate links which means if you buy something, I might make a few nickels.)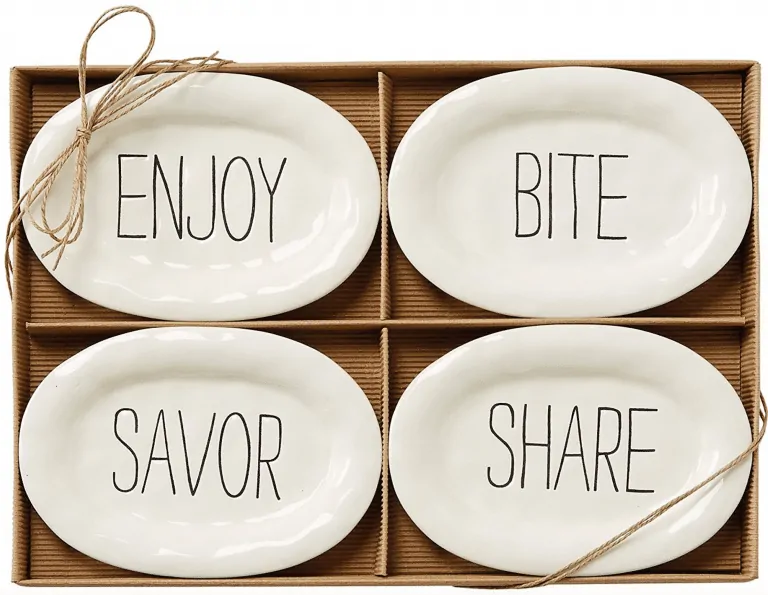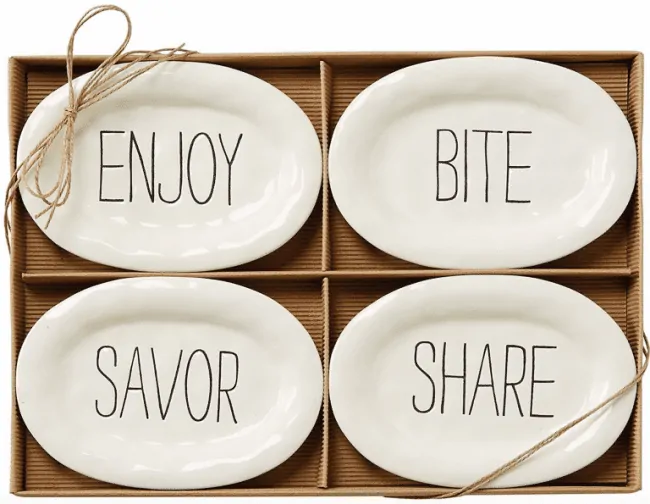 PRODUCTS THAT LOOK LIKE RAE DUNN ITEMS
These cute Enjoy, Bite, Savor and Share plates right there? They are NOT Rae Dunn. Darn hard to tell, isn't it, they bear quite the resemblance to Rae Dunn Ovals.
These adorable plates that look like Rae Dunn are from Mud Pie's Bistro Line.
The Bistro Line looks very similar to Rae Dunn. Like crazy similar. I mean check these out! I have a number of these items and the mix perfectly with my Rae Dunn items.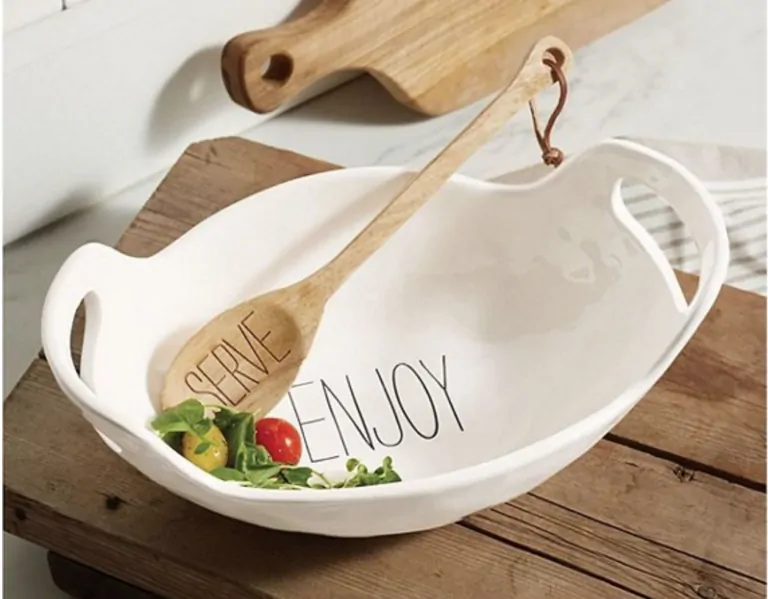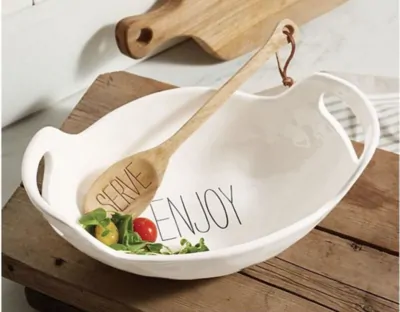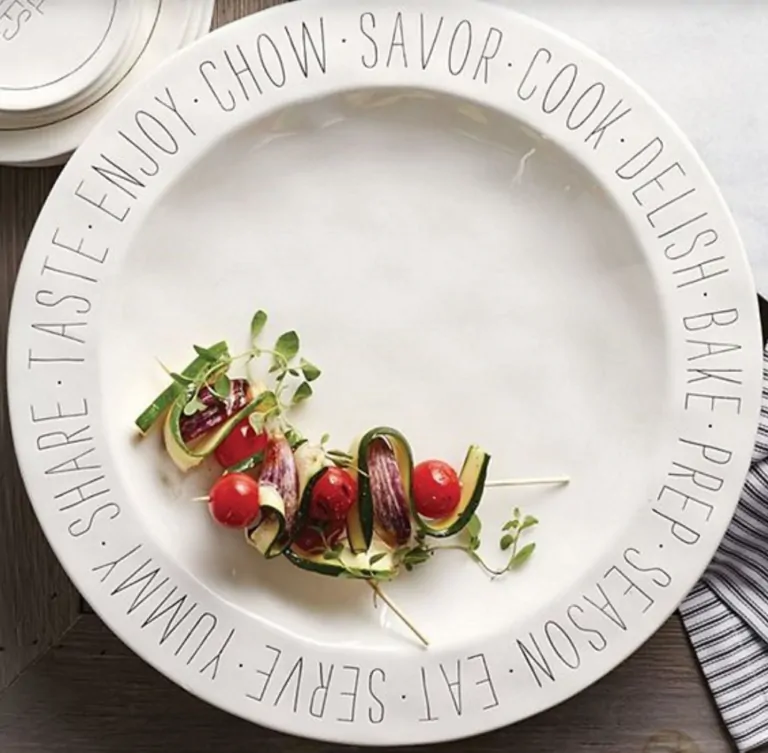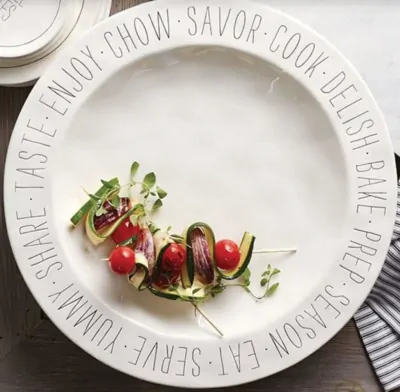 Serving Plate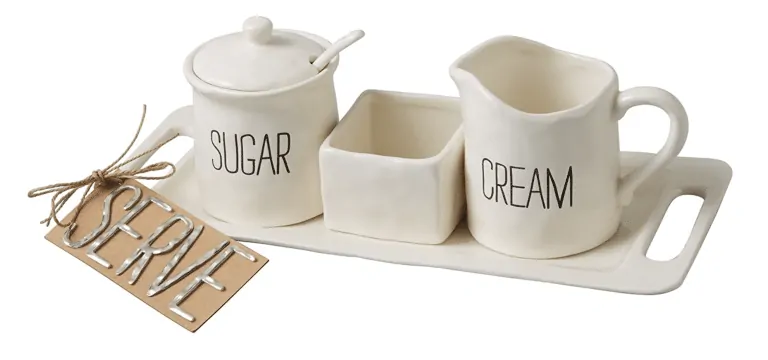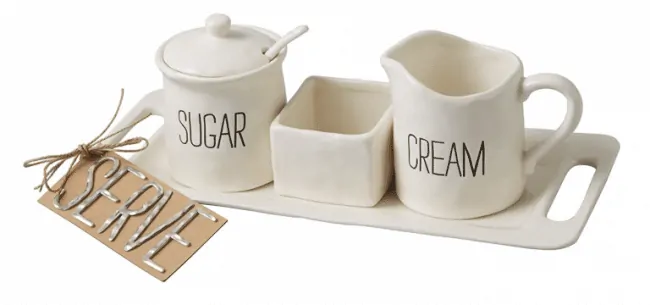 Sugar And Cream – SIMILAR SET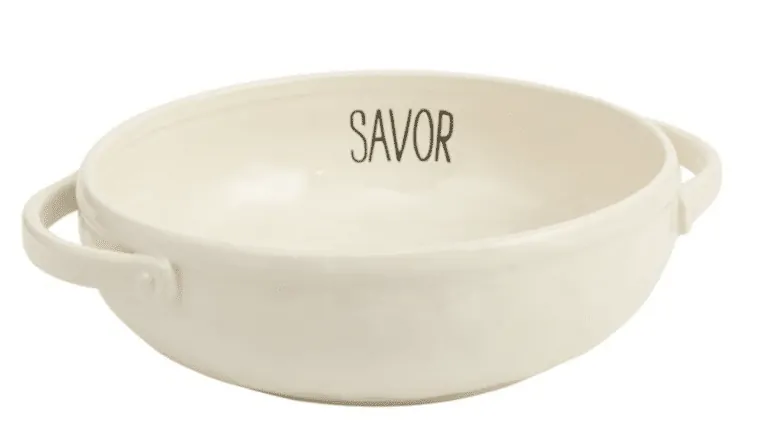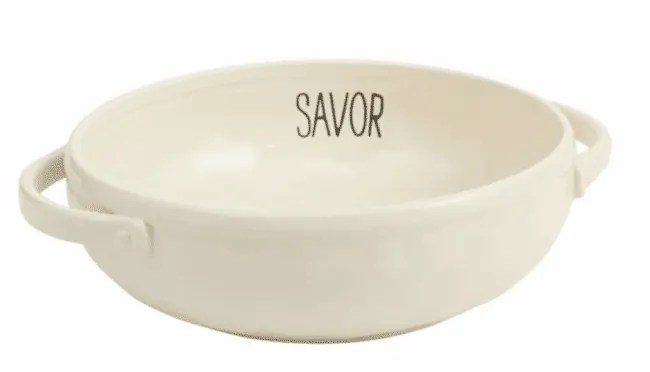 Mud Pie isn't the only brand that has pieces that Rae Dunn fans will love. Check out this collection from LTD Commodities.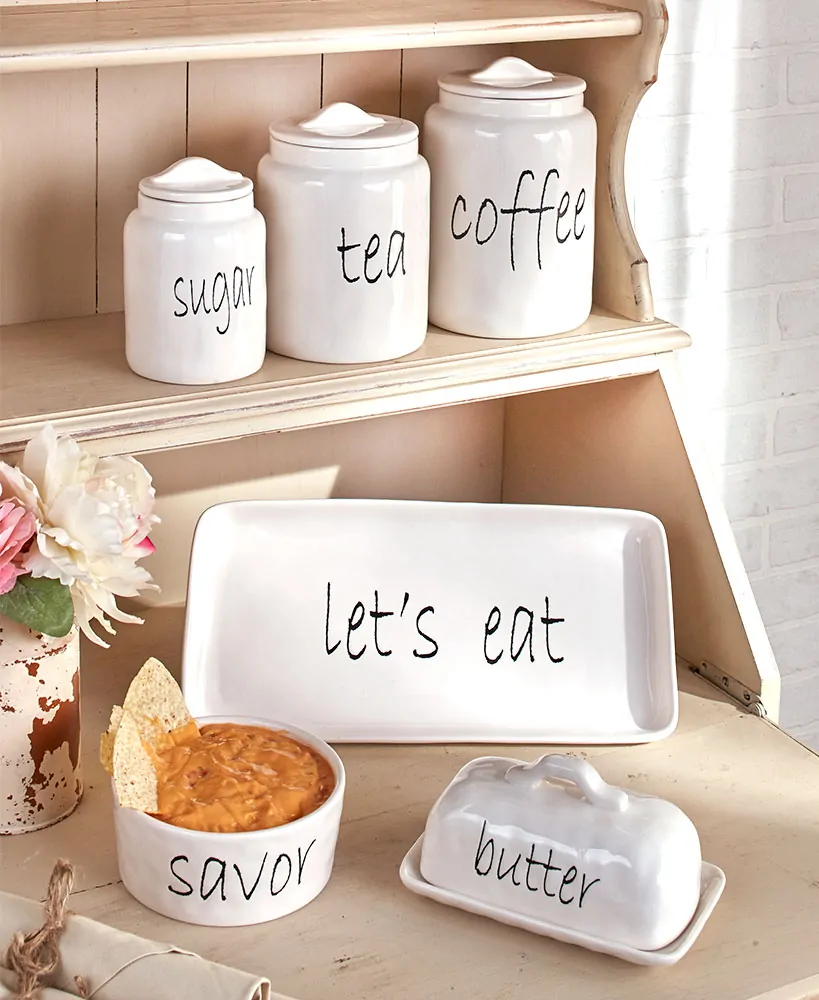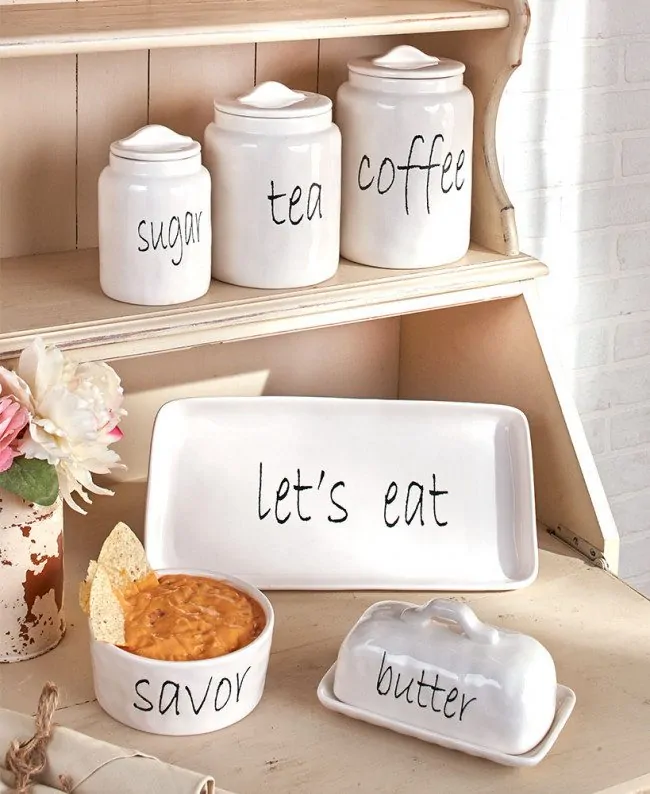 The holidays get in on the action as well. RAE DUNN LOVING PEOPLE LOOK AT THESE CHRISTMAS MUGS. So darn cute! Love the little spoons! These would be so cute as a gift along with some Hot Chocolate Cookies.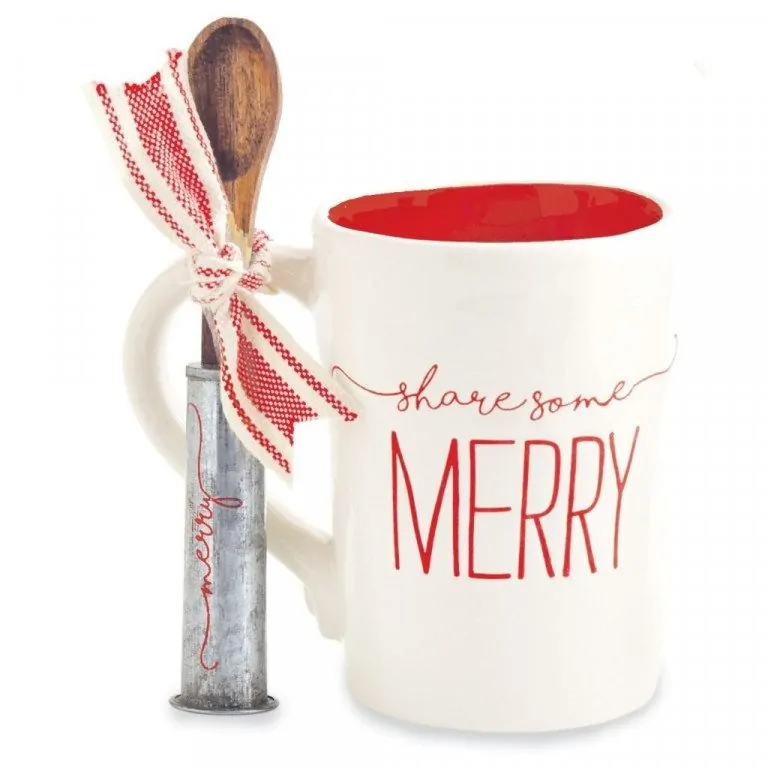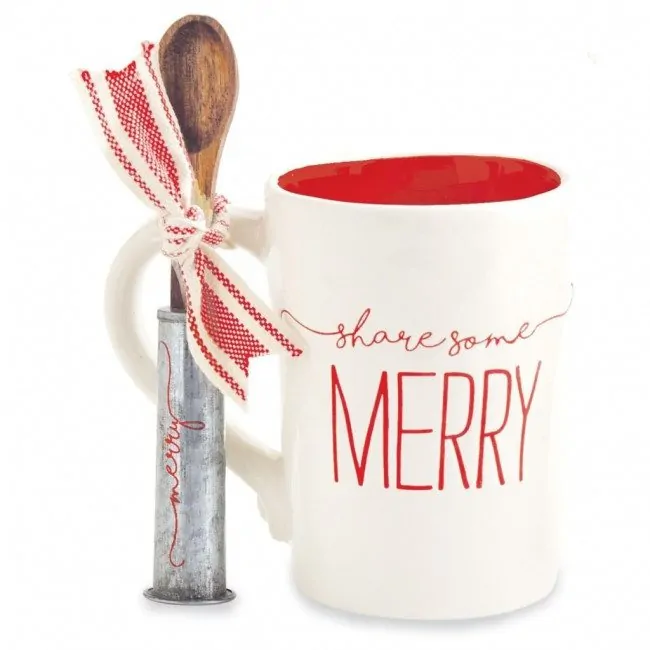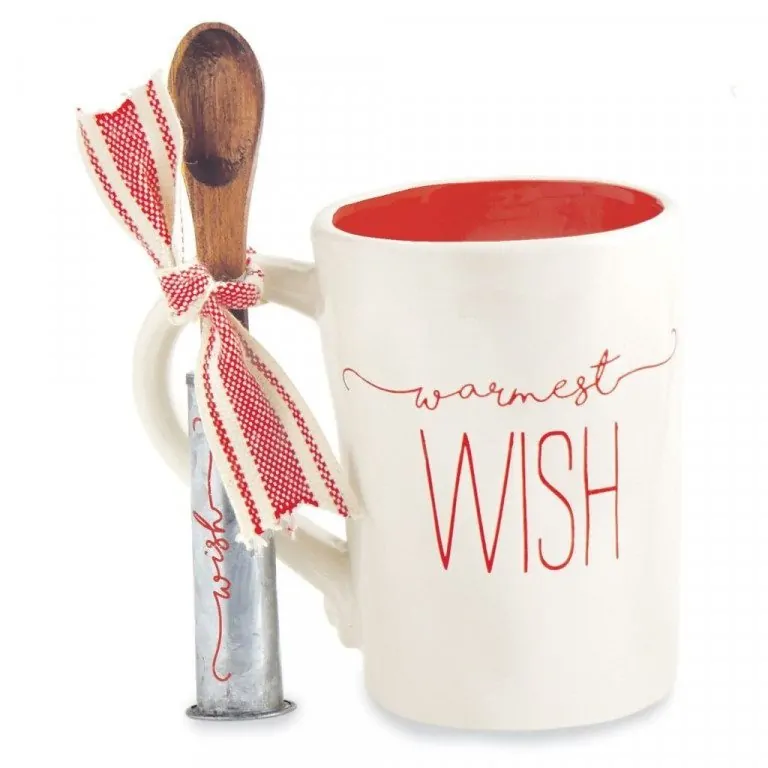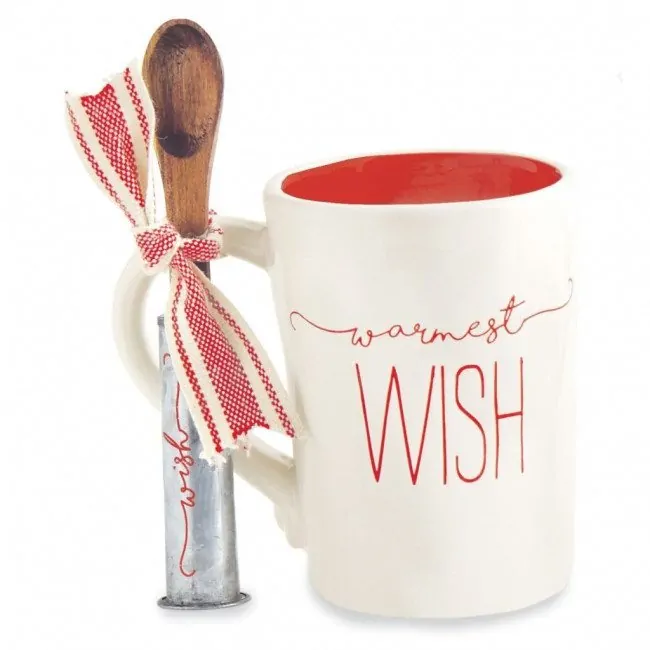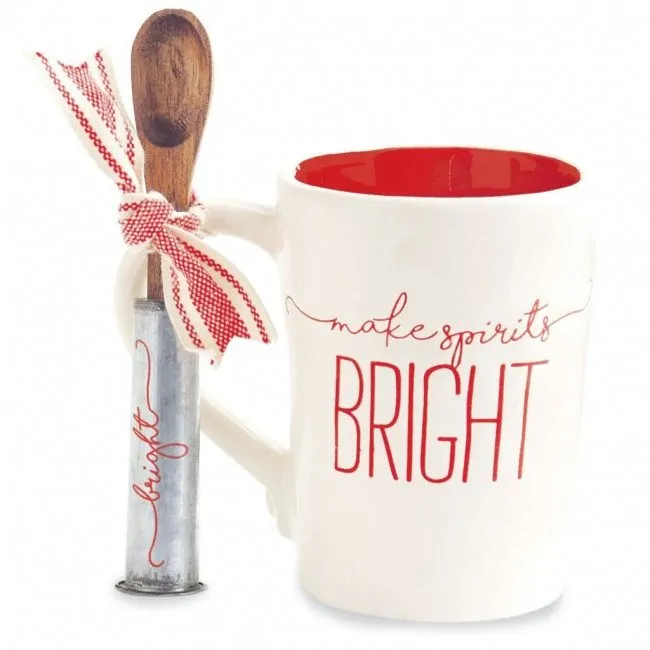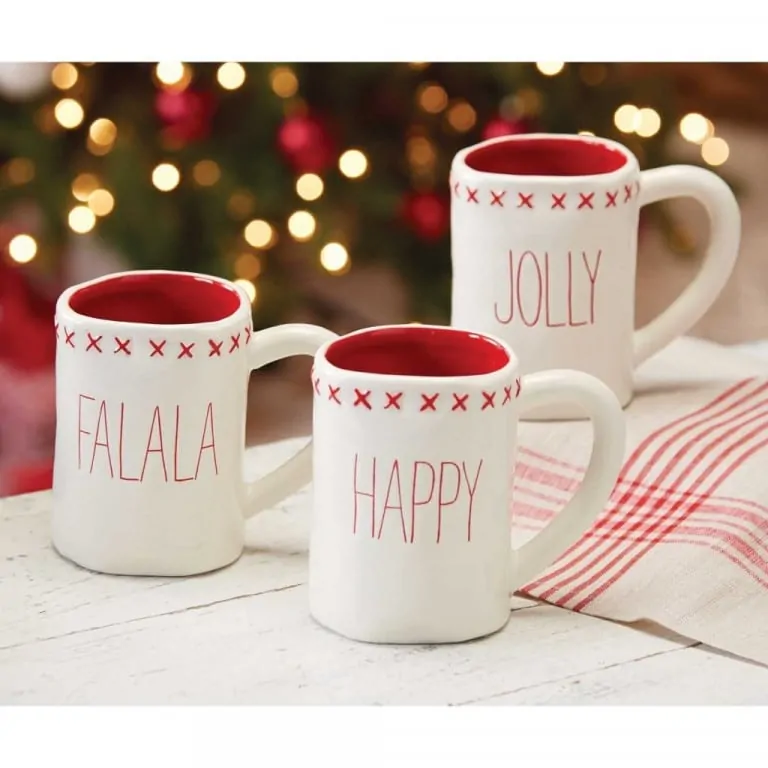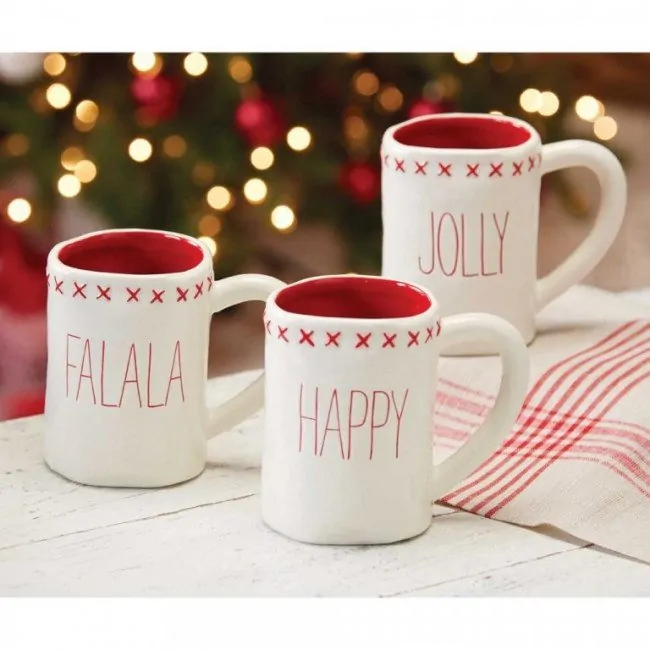 These Christmas mixing bowls!!! This would make sure a cute Christmas gift, especially if you filled it with some delicious Christmas Cookies!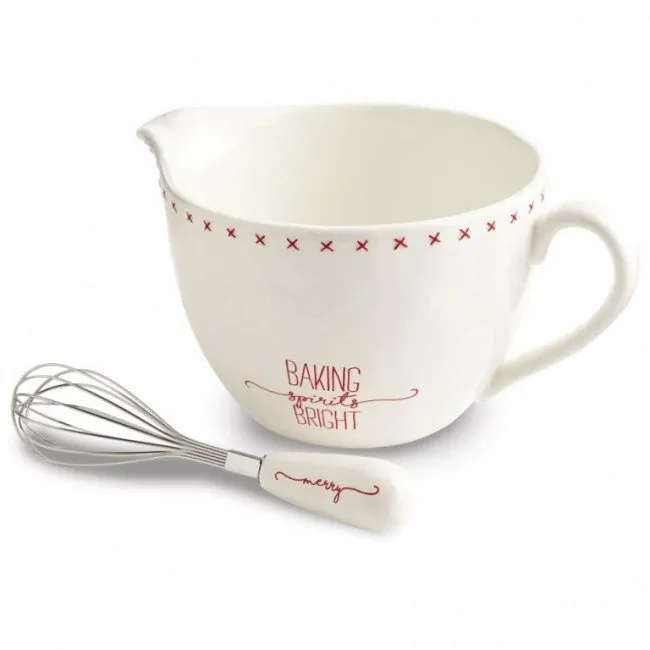 Similar Mixing Bowl
Seriously adorable. Seriously Rae Dunn-ish. And actually in stock and ready to be bought. Now, the one downside, at least with most Mud Pie items, is these are higher in price points than Rae Dunn items.
That said there are some cute items that are unique such as the garlic jar, sponge holder and the olive oil jar. Personally I think these will look great mixed in with any Rae Dunn collection.
So these are just the items that could darn near pass for Rae Dunn. As far as items that pair well with Rae Dunn, I've found SO many amazing items that we are going to have to make that a second blog post, and a third post will discuss the options for creating your own Rae Dunn inspired pieces!
I can't wait to show you the goodies I've found. Apologize to your credit card in advance.
Where To Find Rae Dunn Items
There are some Rae Dunn items you an buy online at MSRP – mainly the Rae Dunn "boutique" items. You can find these directly online at Amazon, at the Magenta website and in local boutiques. They are cute, no doubt, just a bit different from the "large letter" items that most people are after.
Rae Dunn Plates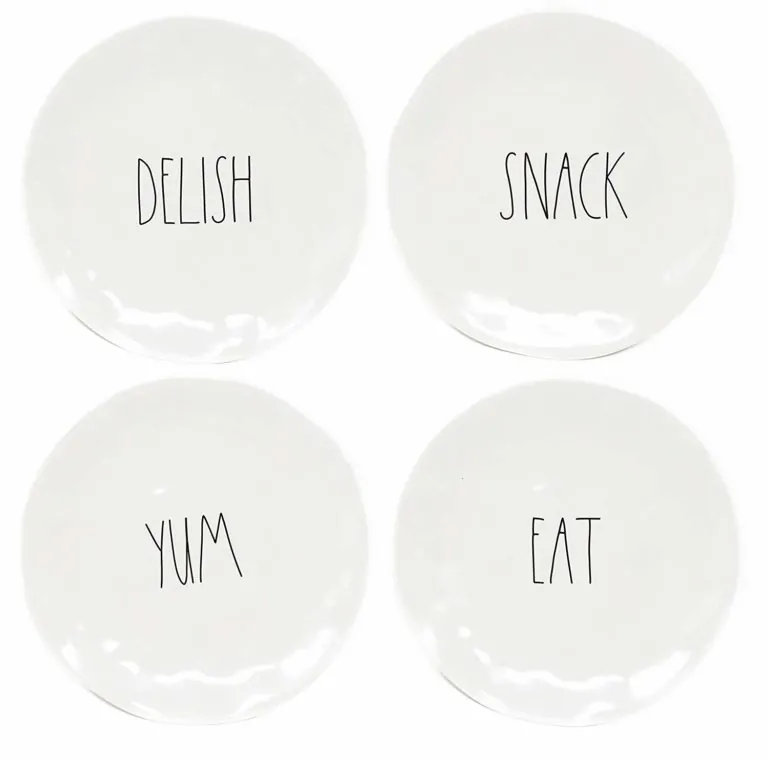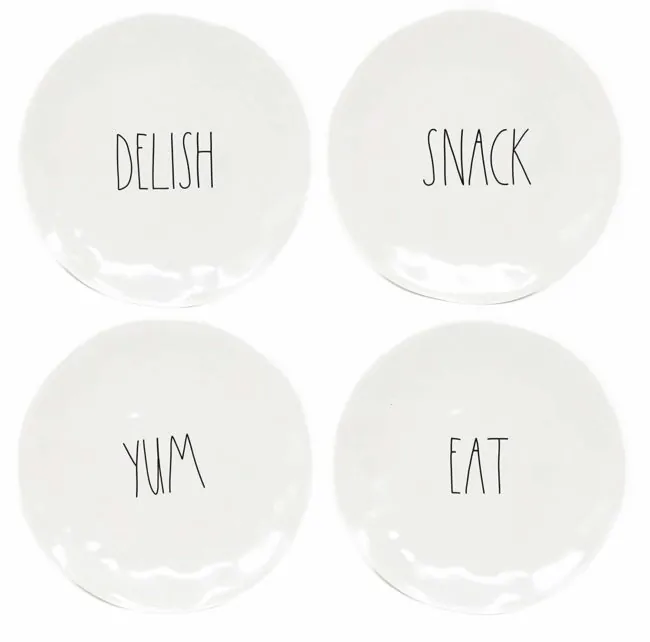 I love the Rae Dunn plates below. They are so classic, simple, and I think you'd get a lot of use out of them. While they are the "classic" vs "large letter" items, I feel like the classic items really are just that – classic.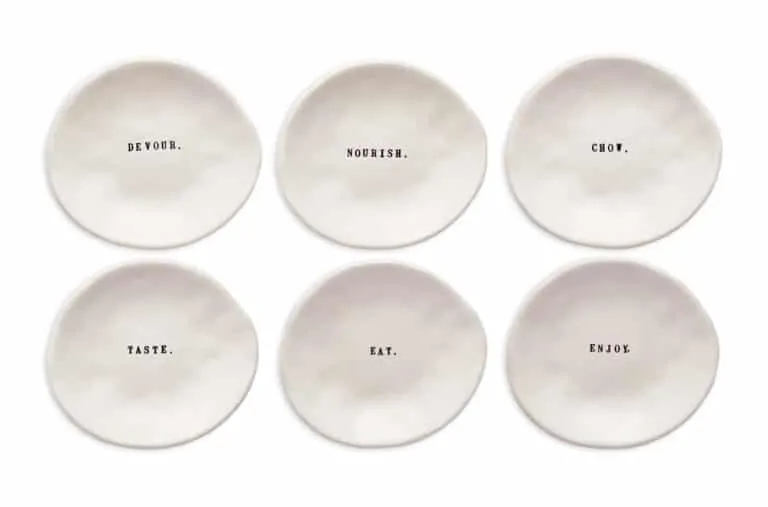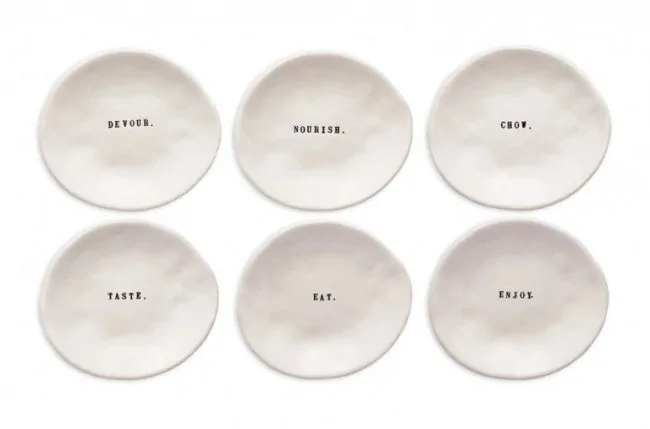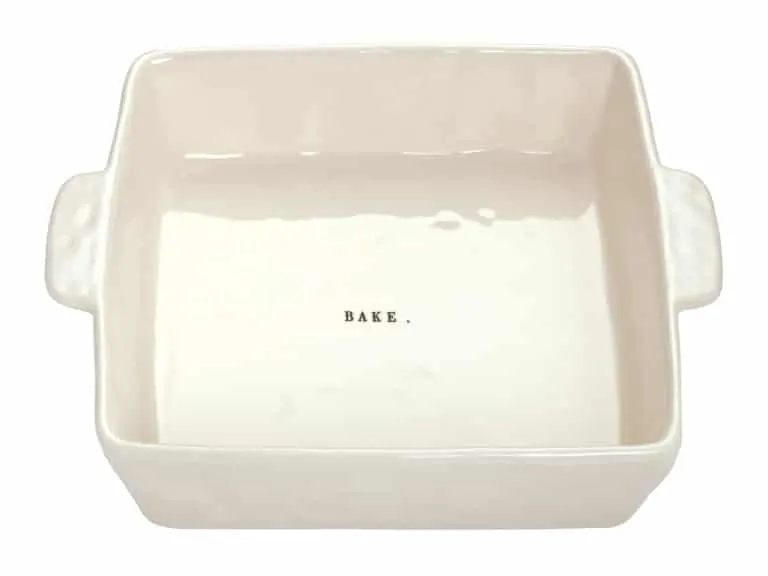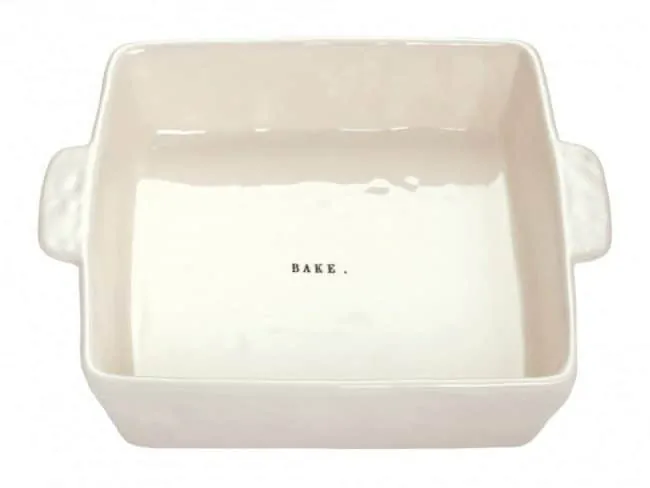 They are cute and a great option.
Rae Dunn Mercari, eBay and Poshmark
Now if you want actual large letter (LL) Rae Dunn items and aren't having luck at TJ Maxx, Marshalls and Home Goods, the most obvious choices are eBay and Mercari. These places are all buy at your own risk.
I've had some decent luck on Mercari, buying things that were marked up, but not crazy marked up by any means. eBay sellers seem to be a bit crazy in their prices, and I've not found any great options there. I always make sure to pay via PayPal for an extra layer of protection.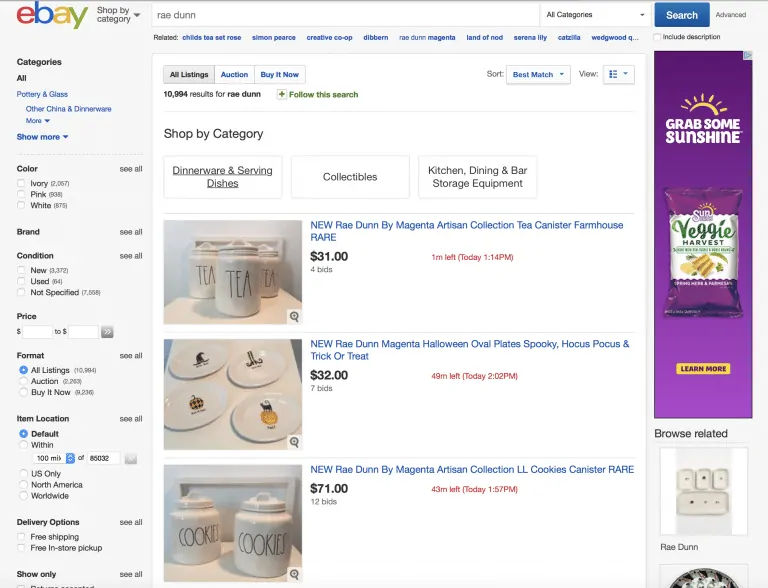 A word of caution, make sure you check the ratings for sellers, and check the ratings to make sure you see positive ratings for selling Rae Dunn items.
A seller could have sold 5,000 pairs of jeans with a perfect record, but have they ever packed and shipped a Rae Dunn platter safely? I made this mistake. And this was the result. Shop at your own risk.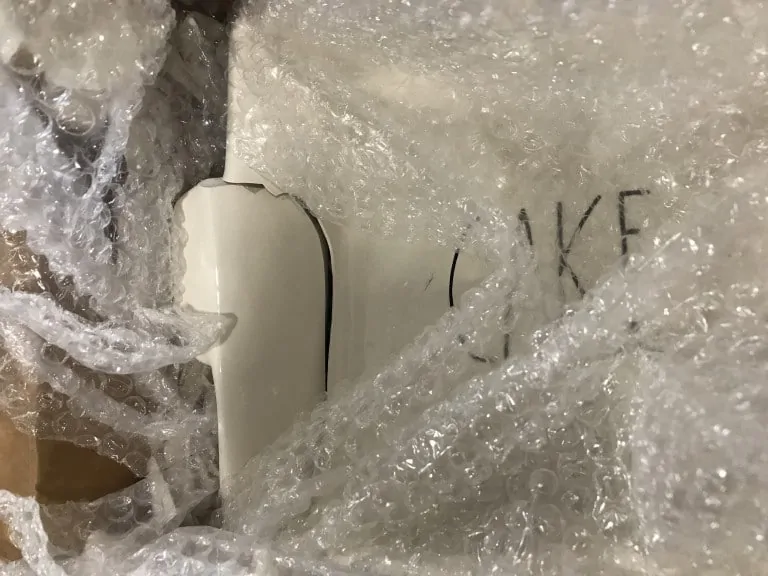 My poor cake pan. My poor hard to find, unicorn of a cake pan. If you are a Rae Dunn collector, you probably just gasped. I KNOW! Thankfully Mercari is pretty awesome about this, and my money was refunded in no time.
But I still want my darn cake pan. (Insert heavy dramatic sigh – first world problems, I know). Bigger bubble wrap, a lot more of it and fill the void!
Another option for where to find Rae Dunn items is Amazon Often the prices are high, but sometimes you can find a fair deal.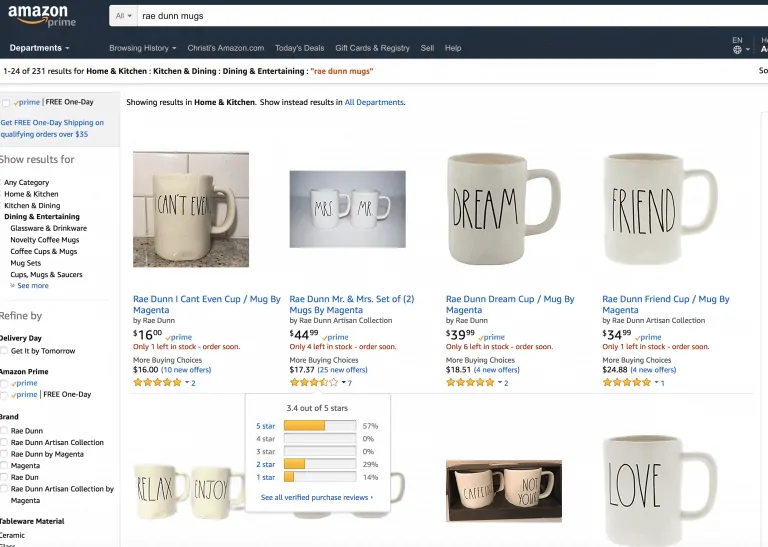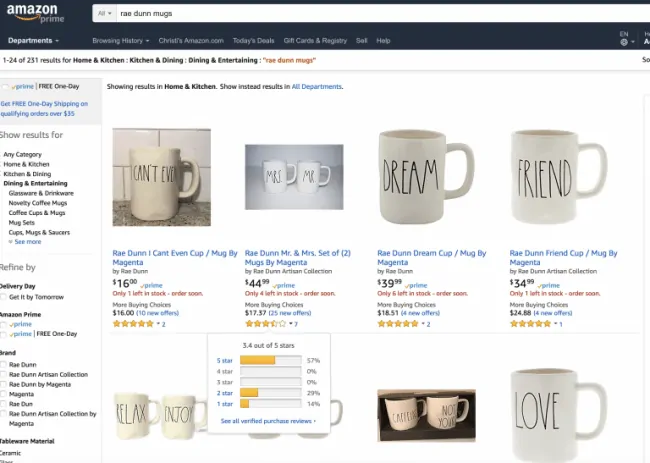 Don't forget about Instagram. Instagram is NOT a reselling platform, you are right! That said, lots of collectors are always looking for trades or to sell off extra items, and I've made some GREAT purchases on there. You can search hashtags, I've had good luck with #raedunnforsale.
You do have to be careful, this is an easy place to get scammed. If I buy something this way, I have the seller take a photo of my item(s) with my name on a piece of paper, as well as the shipping label. This way I know they aren't using someone else's photo, and that hopefully the package will arrive. I ALWAYS use PayPal when shopping this way.
I've actually found a good portion of my collection this way, and pay what I think is fair given the time, gas and sheer frustration of going from store to store and coming up empty handed.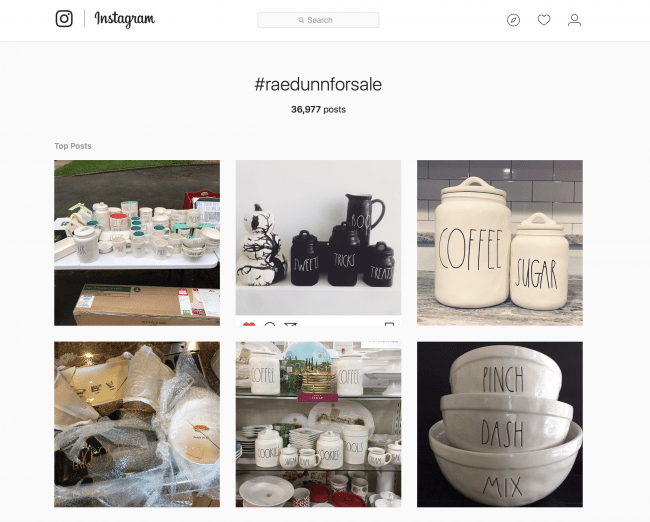 Two other "reseller" places to check are sites like OfferUp and the Facebook Marketplace. I haven't had much luck with either, but some people have been very successful with these options.
Sometimes you can find local shops in your area that sell Rae Dunn items. I've noticed that some of the antique/handmade/boutique type shops in my area, the ones where individual sellers rent out spaces, have some Rae Dunn here and there.
You can sometimes find the boutique items in traditional gift stores, and I've even found some independent gift shops reselling the highly coveted large letter items.
Another option as to where to find Rae Dunn items – trading! There are so many Rae Dunn Facebook groups that it could make your head spin. It's almost a little like a cult. Trading can go well.
And sometimes (like yesterday) it goes like this. GIANT SAD FACE. Let's see if USPS wants to make good on their insurance and reimburse me what it will actually take to replace this poor pumpkin spice Rae Dunn mug.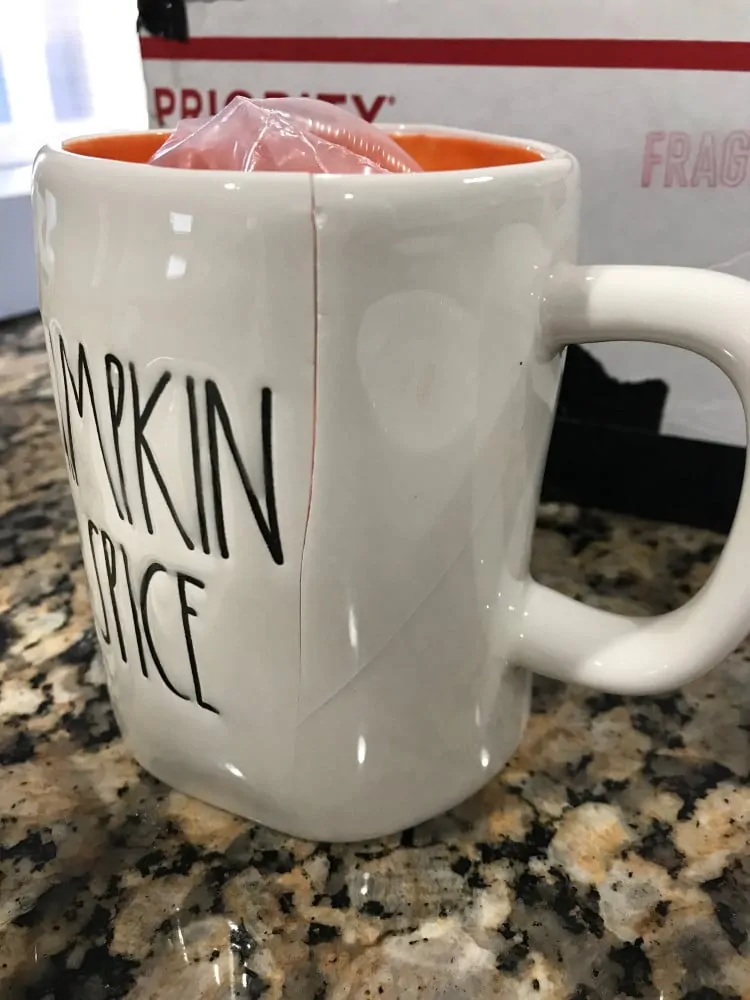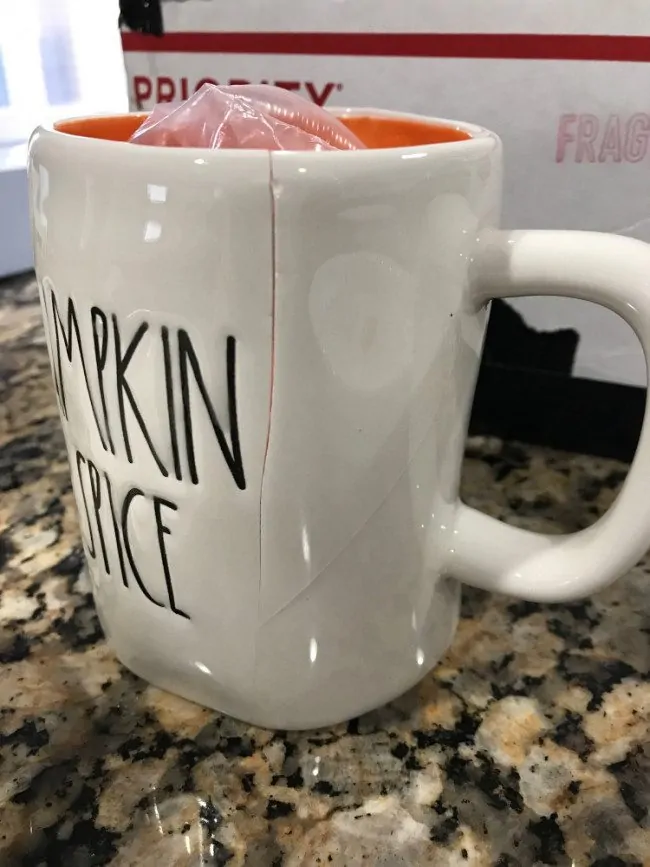 I think after this experience, I will stick to local folks for trades. With buying, there is, depending on where you buy from, some level of protection if you get a broken item (though even that can fall through). With trades, there really isn't. I traded a great piece to get this mug that arrived broken. 🙁
Local groups are fantastic, they can help you figure out where to find Rae Dunn in your area. They often share what stores to check and when, as well as keeping an eye out for what their other local "Dunnies" as they are called, are looking for. You can often find locals that are happy to trade or sell you their extra items, often at retail.
When I started collecting a girl in a local group reached out to me and informed me she had extras if I'd like to buy them. Most of my collection came from her! She sold me a crazy amount at retail, to this day I'm still in awe.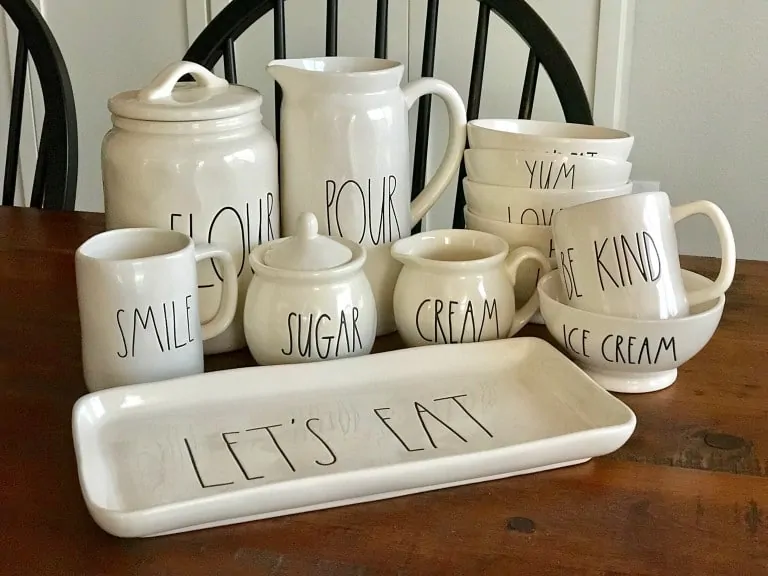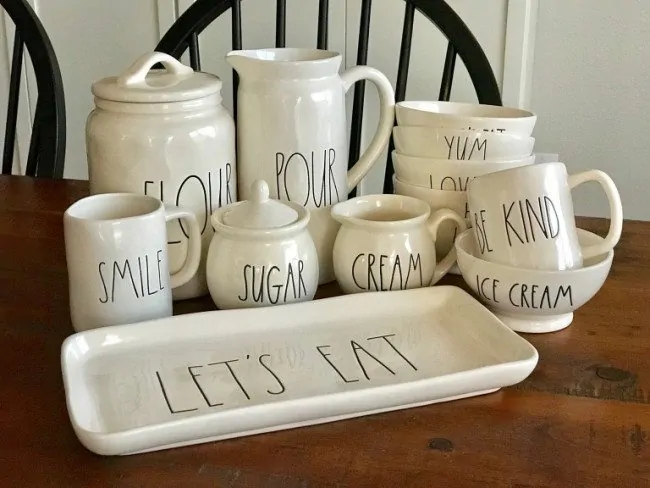 While there are a lot of people buying up every last piece of Rae Dunn and selling it for crazy prices ($100 for a mug, really???) there are also so many people out there who are collecting and are super sweet and putting good out into the world.
Someone helped them, now they want to help someone, and it just keeps paying forward. I can't wait until my collection hits a point where I can pay it forward. I just need to find some darn pieces at retail first!
I hope this has helped you figure out where to find Rae Dunn items. Stay tuned to see some of the amazing products that pair well with your Rae Dunn collection and how you can DIY some Rae Dunn inspired pieces!
Now who wants to hook me up with Rae Dunn Cookies, Rae Dunn Tools, Rae Dunn Cake Pan and a not-so-broken Rae Dun Pumpkin Spice mug??? 🙂 Pretty please!
PIN THIS POST TO SAVE!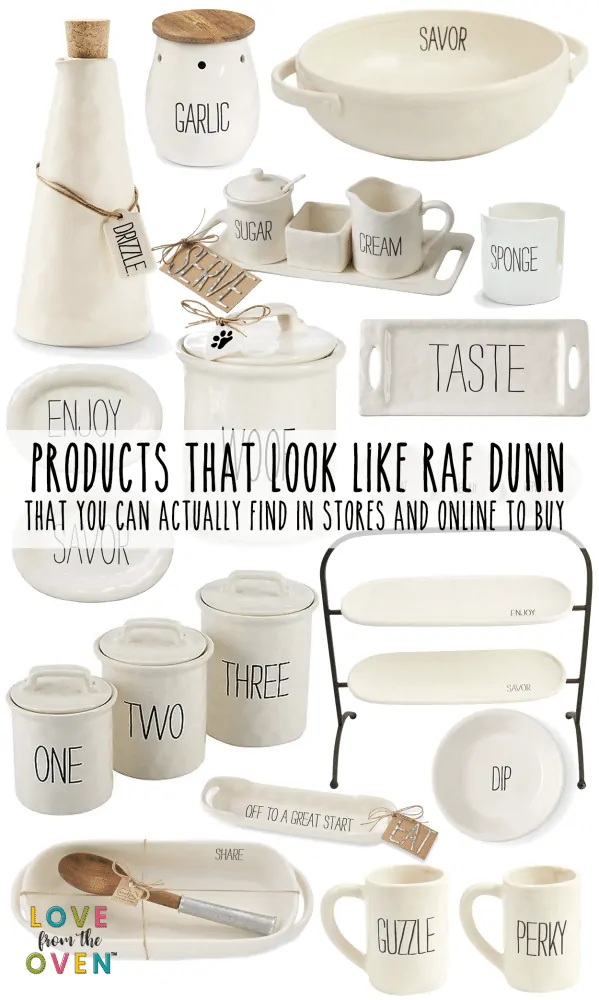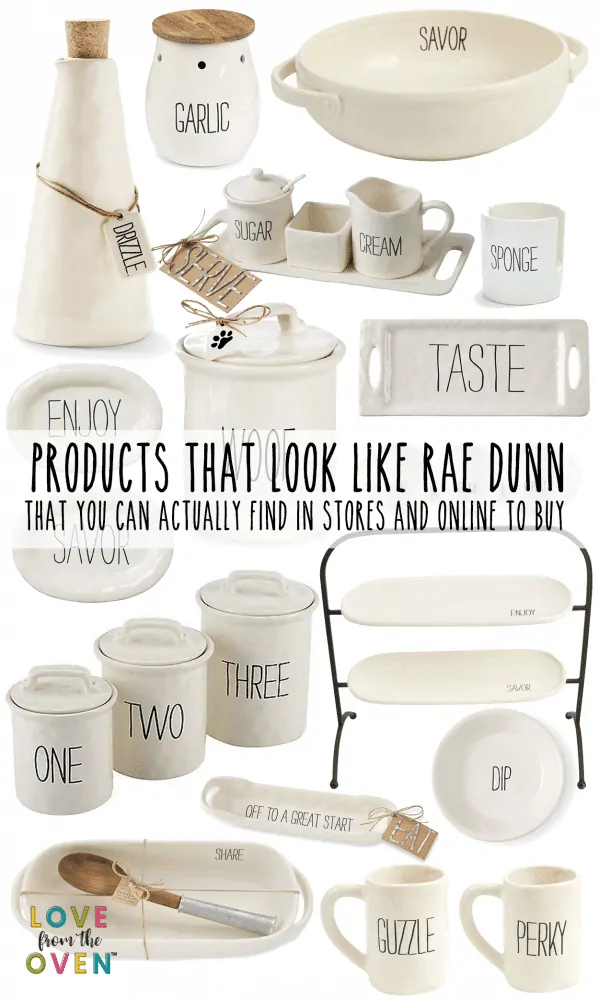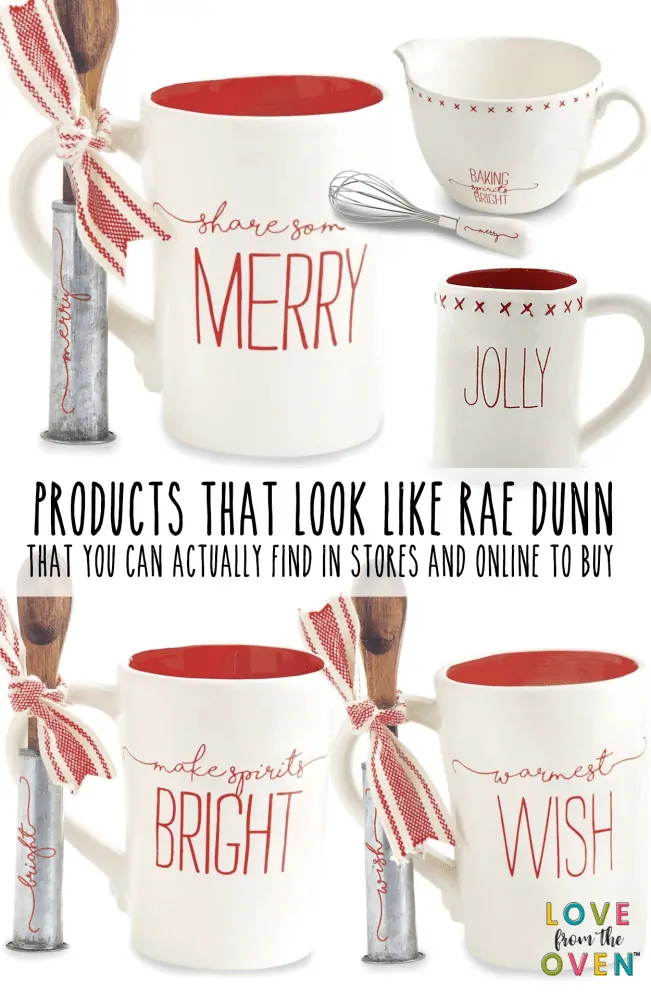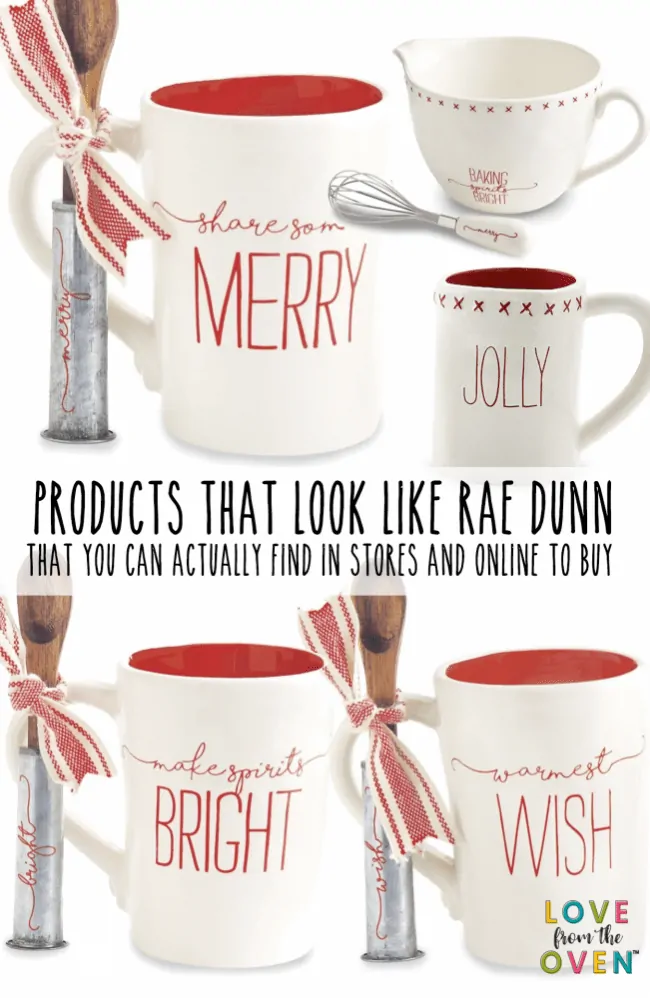 SaveSave
SaveSave
SaveSave