Let's talk cookies. Big, yummy, delicious bakery style chocolate chip cookies.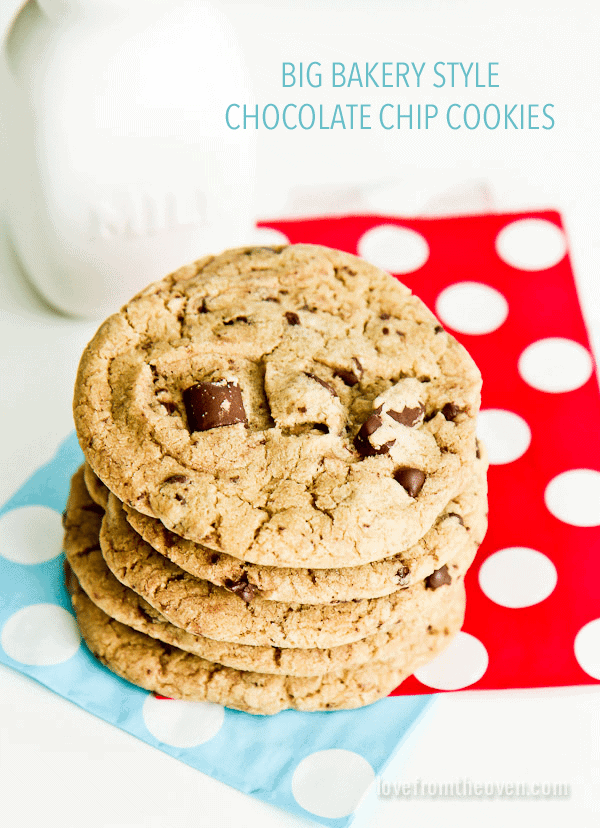 I *love* a big bakery style chocolate chip cookie. A little crisp crunch around the edges, but moist and just slightly undercooked in the center, and full of chocolate of course. Mmmmm. Perfection. They are somehow always a little different than the cookies I make at home, and we used to always love to get them from place like Paradise Bakery. Having a kiddo with a tree nut allergy means we rarely enjoy chocolate chip cookies from a bakery, just too risky for cross contamination. Insert sad face.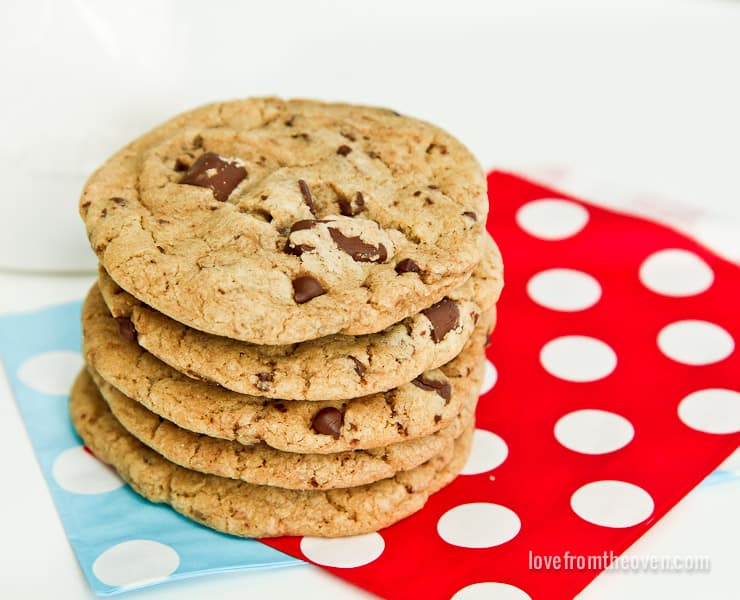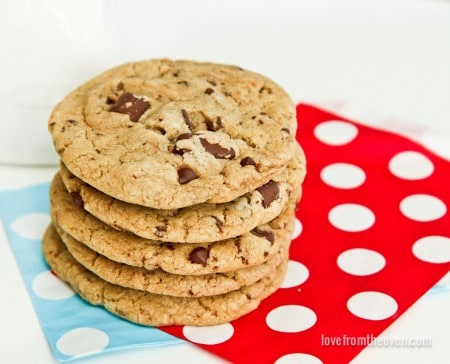 As most kids with food allergies do, my daughter has to pass when her classmates bring treats like this in for class parties or birthdays. She's always been an excellent sport about it, but right before school was out, she asked me to PLEASE make some bakery style cookies that she could take to school and eat at the class year end party. Easy enough, right? Well, technically homemade treats aren't allowed in her school (or district). That said, we are fortunate to have my daughter in a program with very small multi-grade classes with the students remaining the same each year. This means that we only have about a dozen kids in class and the kids and parents have been around each other for years, so it's pretty different than the standard classes with 30+ kids.
So I decided to honor her request and make cookies. "Rule Breaking Cookies".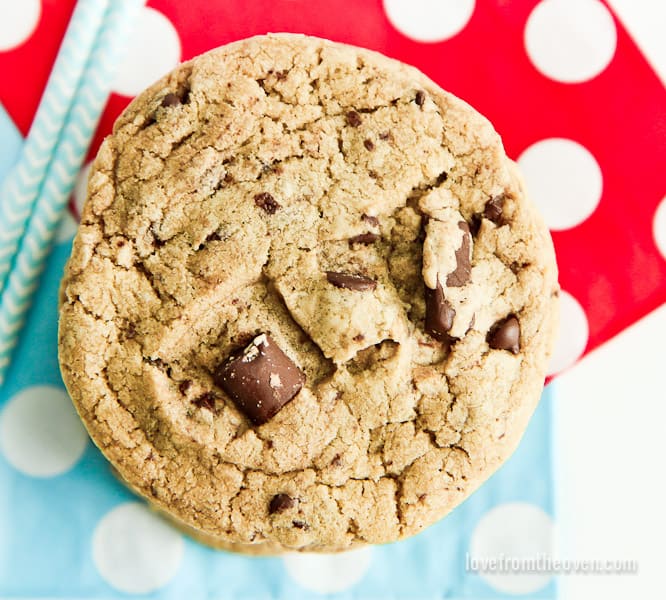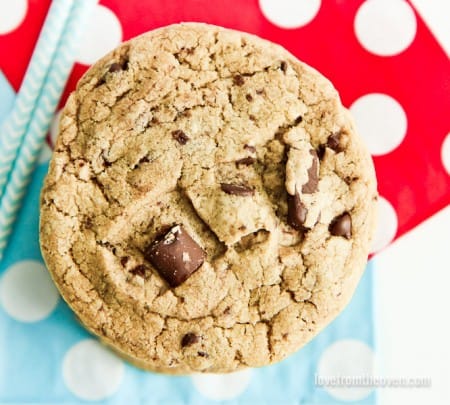 I know, I really shouldn't encourage rule breaking. I'm a big believer that we do teaches our kids far more than what we say. You have to walk the walk. But I also know that my daughter and another classmate end up eating Jolly Ranchers or SweetTarts when other kids are enjoying birthday cupcakes, brownies and cookies. Now I wouldn't do the same with my little one's class, where I don't really know the parents, but for my oldest, after three years with the same kids, okay, let's break the rules and make some cookies. Reports were that everyone, teacher included, where happy with how it went.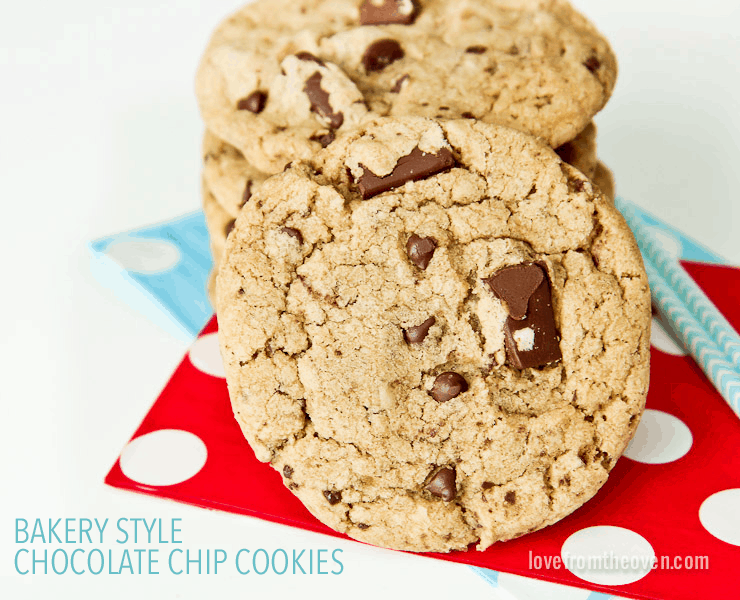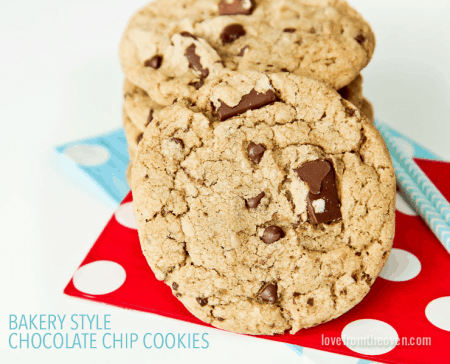 These are SO good. I'm actually getting ready to whip up another batch now. In case you want to break some rules, or just make some awesome cookies, here's the recipe for you. This is one of those recipes where you do have to chill your dough, at least for an hour or two. I know, I know, I am NOT a dough chiller, truth be told I roll my eyes and say "to heck with that" when I see chilling of dough called for in a recipe. I barely find the time to make the cookies, much less sit around waiting for them to chill, not to mention there never seems to be room in my fridge to do so, but it really is the best way to get the great bakery style flavor and texture. I've tried, the chilling thing just is what it is on this one. But I promise, it's worth, and that's from a staunch dough non-chiller.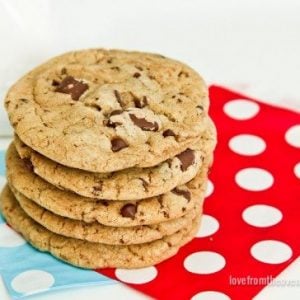 Bakery Style Chocolate Chip Cookies
Ingredients
2

cups

all purpose flour

1/2

tsp

baking soda

1

tsp

salt

3/4

butter

partially melted (not completely liquid, more like half is melted and half about to melt)

1

cup

packed brown sugar

light or dark

1/2

cup

white sugar

1

& 1/2 tablespoon vanilla extract

2

eggs at room temperature

1

cup

mini chocolate chips

1

cup

chocolate chunks

1/2

cup

grated

or very finely chopped chocolate

Optional - Sea Salt to sprinkle on top of dough prior to baking
Instructions
In a large bowl, sift together flour, baking soda and salt and set aside.

In a separate bowl, mix together the partially melted butter, brown sugar and white sugar until very well blended, about two to three minutes. Beat in the vanilla and eggs until mixture is light and creamy.

Combine wet and dry ingredients, along with chocolate chips, chunks and grated chocolate, until well combined, but do not over mix. Cover mixture (with plastic wrap or lid) and chill in refrigerator for at least two hours and up to 48 hours.

When ready to bake, preheat oven to 325 degrees F. Drop cookie dough in large (approximately 1/4 cup) scoopfuls, onto a non-stick cookie sheet or cookie sheet covered with parchment paper, leaving at least 3" between cookies. Bake for approximately 15-18 minutes, or until edges are just lightly starting to brown. Centers will still seem somewhat underdone. Let cool on baking sheet for at least 15 minutes, as the cookies will finish baking from heat on baking sheet.

Transfer to a wire rack to cool completely, then store in an airtight container.

Makes approximately 18 extra large cookies.
Disclaimer
Nutrition information is estimated as a courtesy. If using for medical purposes, please verify information using your own nutritional calculator. Percent Daily Values are based on a 2000 calorie diet.
Love cookies? Here are some cookie recipes you might enjoy!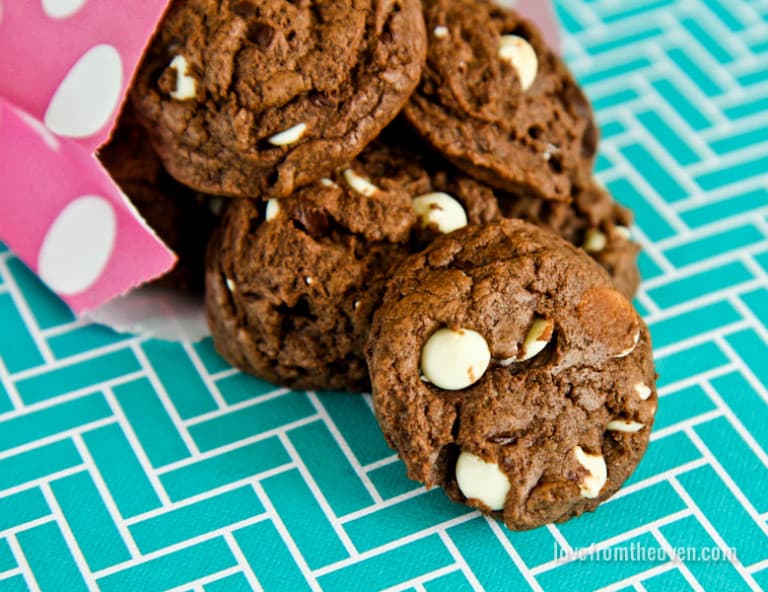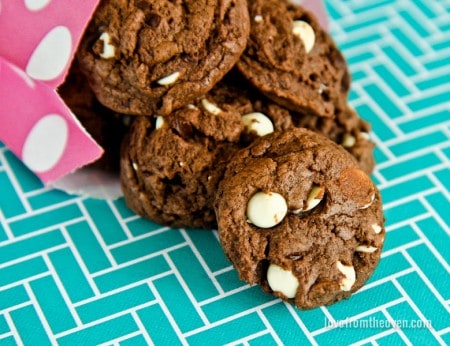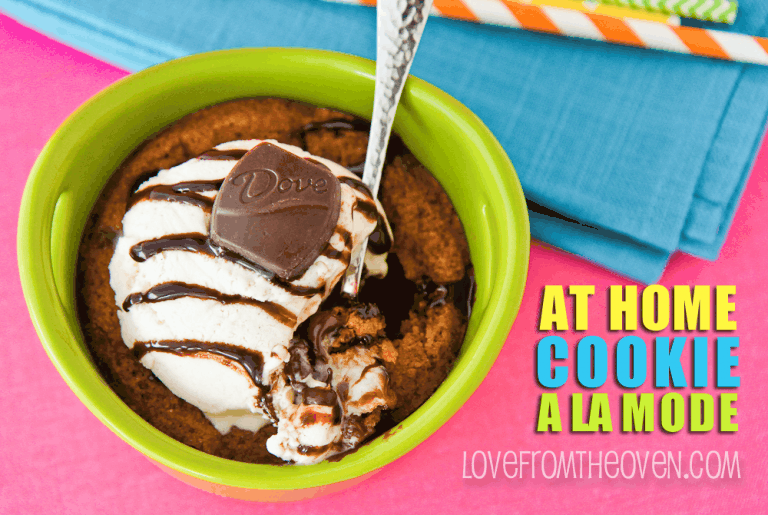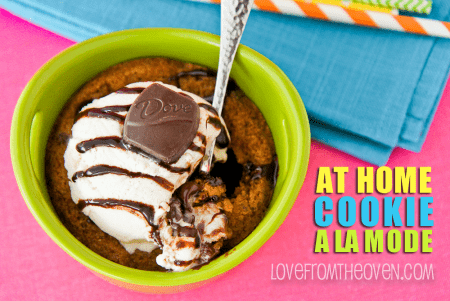 Chocolate Chip Cookie Brownie Cupcakes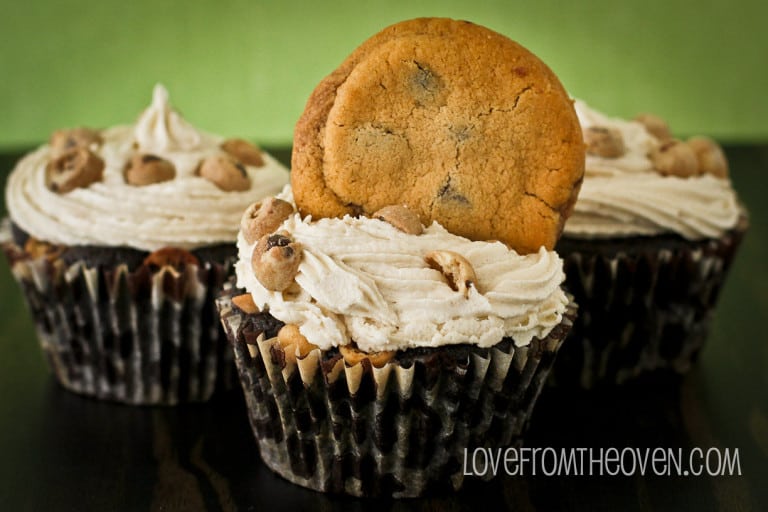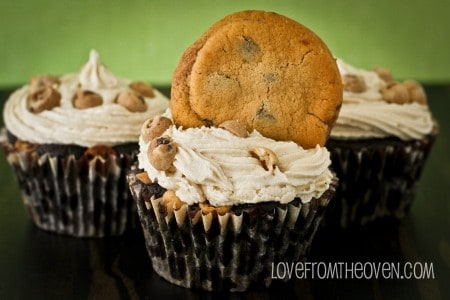 Chocolate Chip Cookie Pie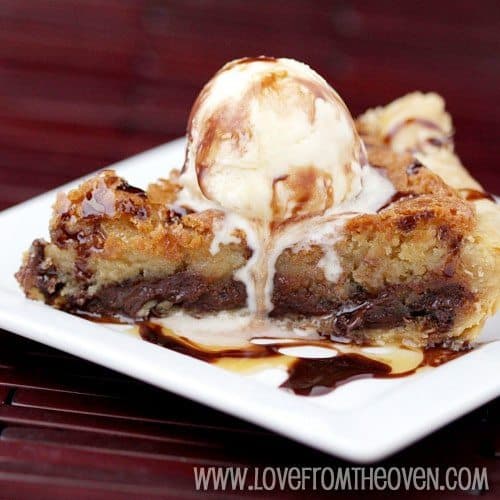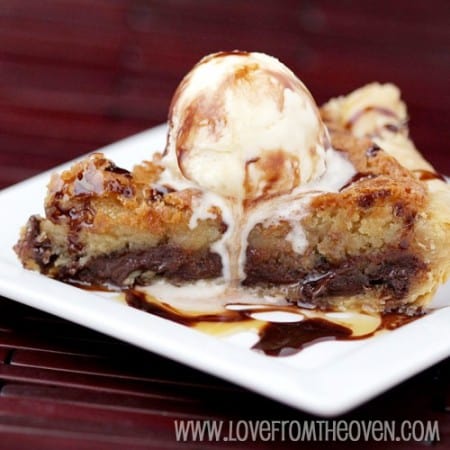 Levain Bakery Inspired Chocolate Chip Cookies