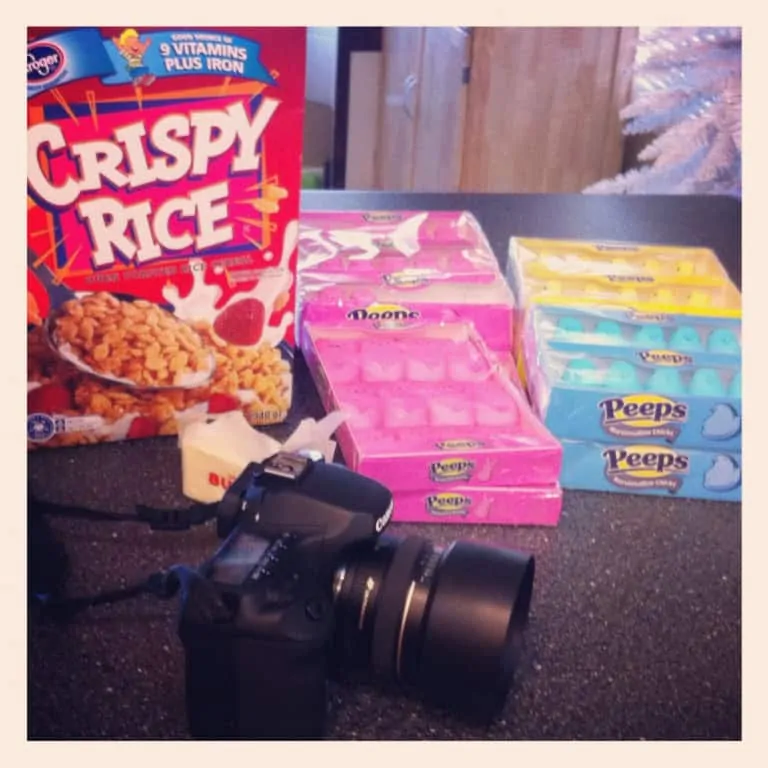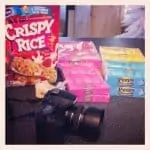 When my oldest daughter was about two years old, I documented an entire day with photos of everything we did, no matter how mundane. I'm not sure why I haven't done it every year, and really should – I love those everyday candid moments. I decided that I needed to do a day in photos for my little one, and then figured I'd do one for my blog as well.
Wonder what a food blogger does all day? So do I actually! 🙂 I'm not sure what most food bloggers do all day, but I can share with you what I do. Unfortunately it does not involve spending the day in restaurants, quaint cafes and yummy bakeries. But there is chocolate, peanut butter, dancing, Trader Joe's, running into a garage door, PEEPS, cute doggies, picture taking and laundry. Here is a day in the life of Love From The Oven.
Rise and shine!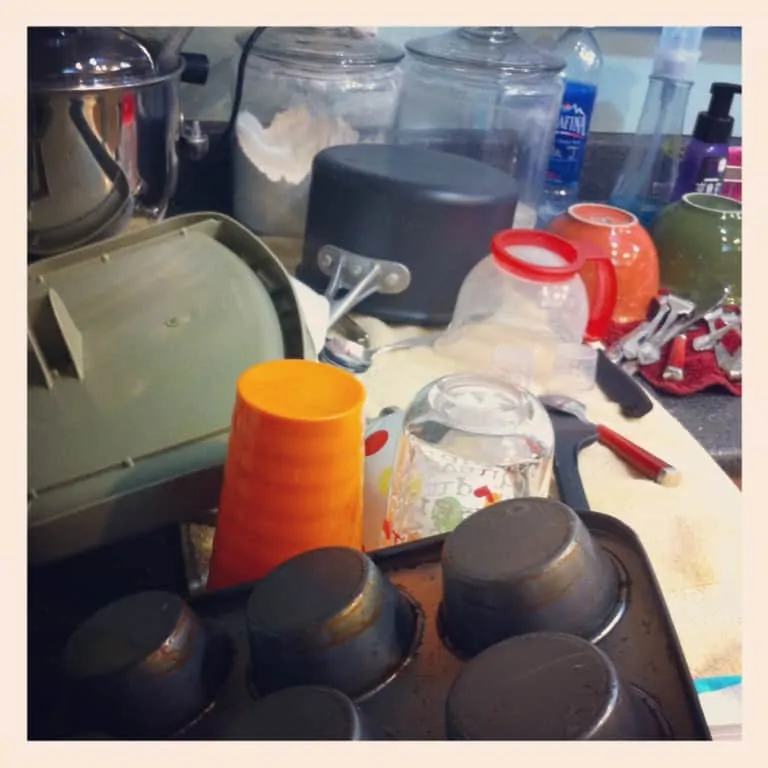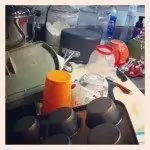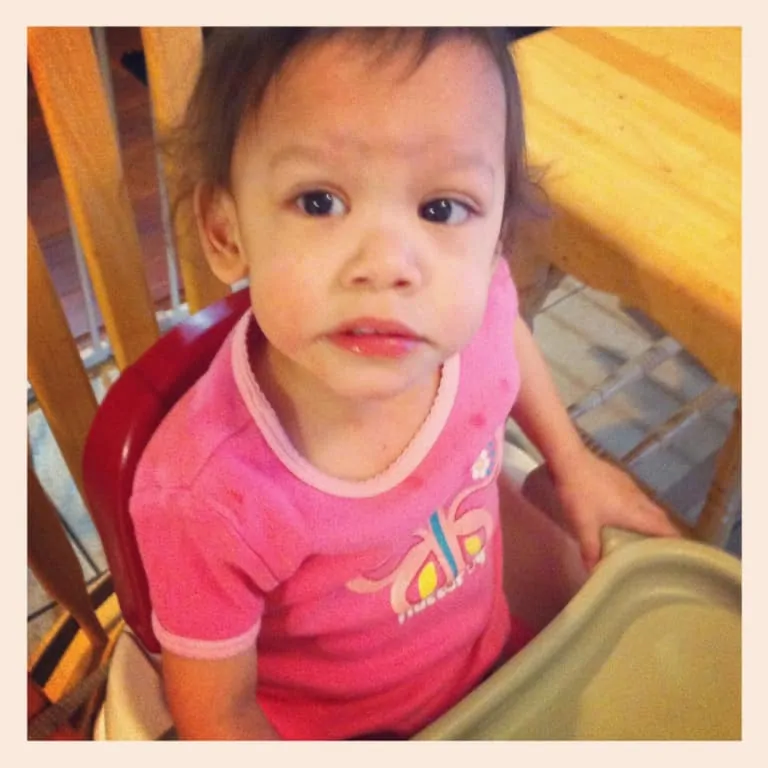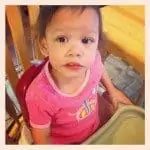 1. Wake up (or at least pretend to) and pack lunch for B.
2. Ugh, the dish fairy did not come and put away dishes, guess that's up to me.
3. Sweet G ready for some oatmeal with Dad.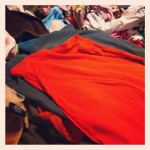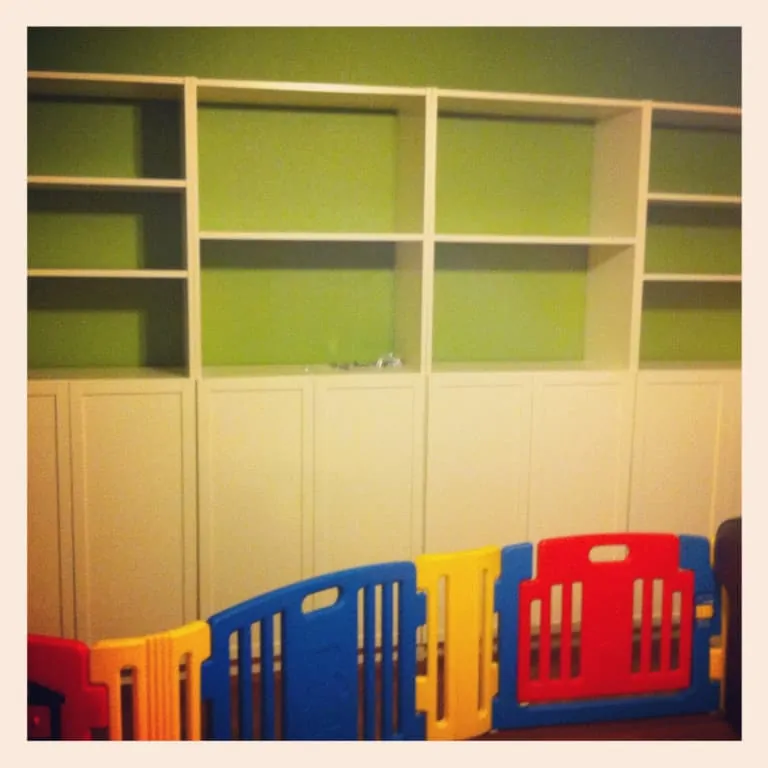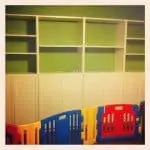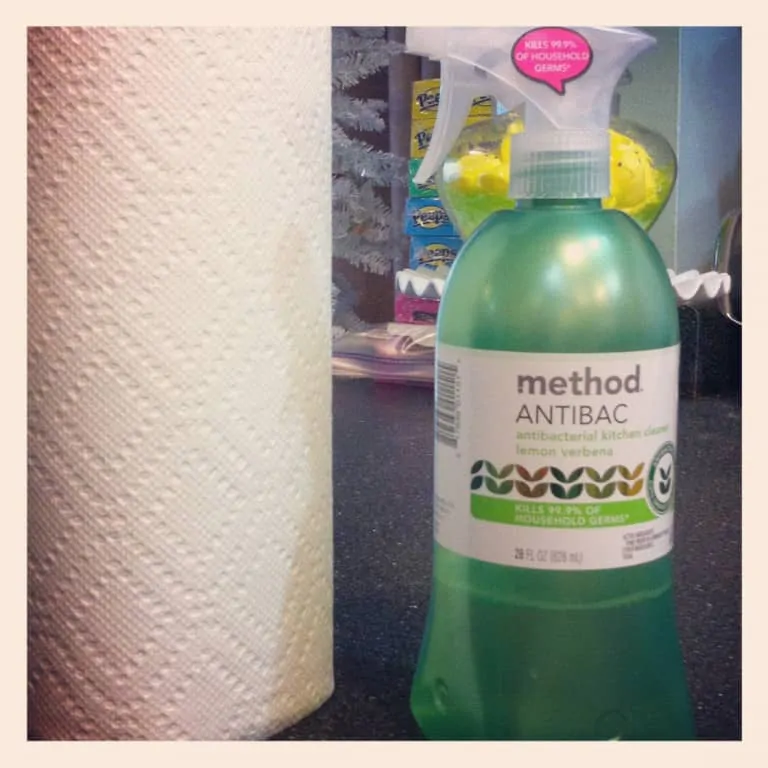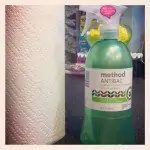 1. Grab a shower and see the mountain of laundry on bed. Ignore.
2. Look at new bookcases husband is putting up, think of decorating them and realize that the day will include keeping G from them until we get latches on the doors.
3. Grab a moment to clean.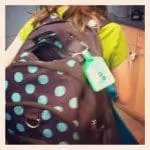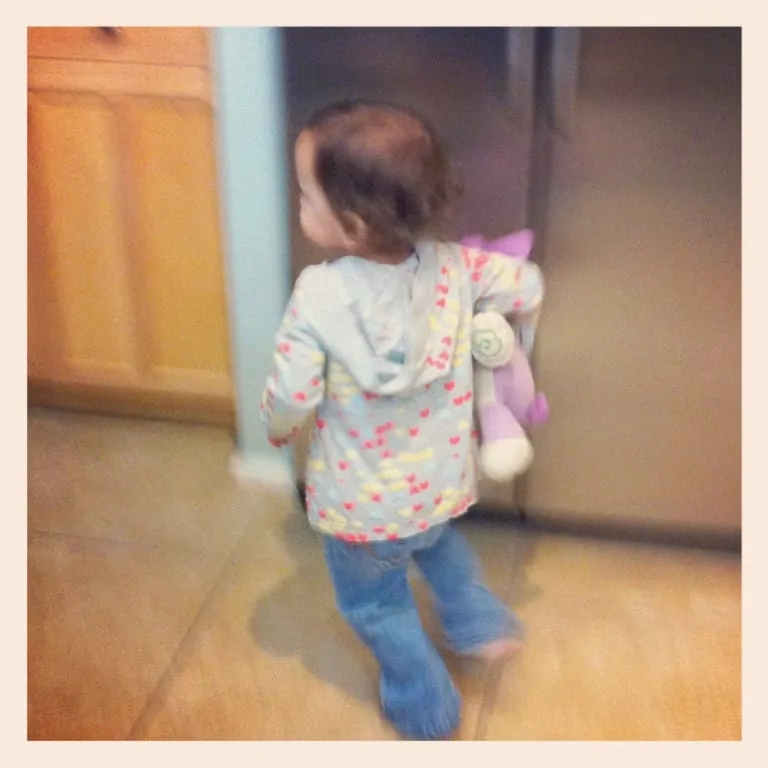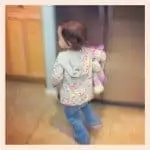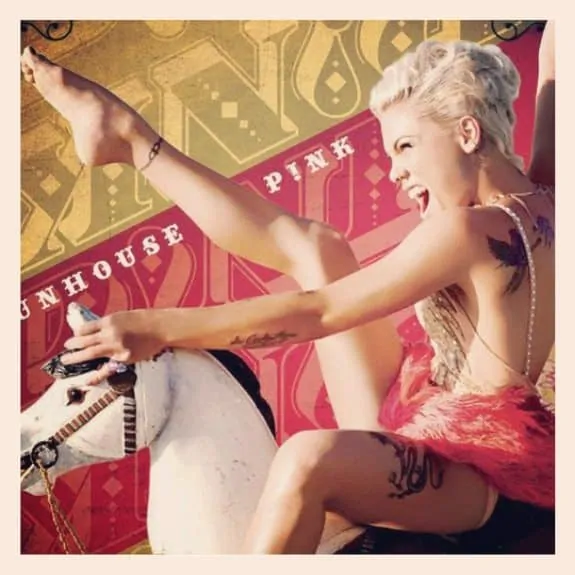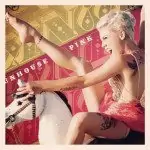 1. Time to get B to school.
2. G's ready to go.
3. Rockin some Pink as all three in the car enjoy some Funhouse in the morning.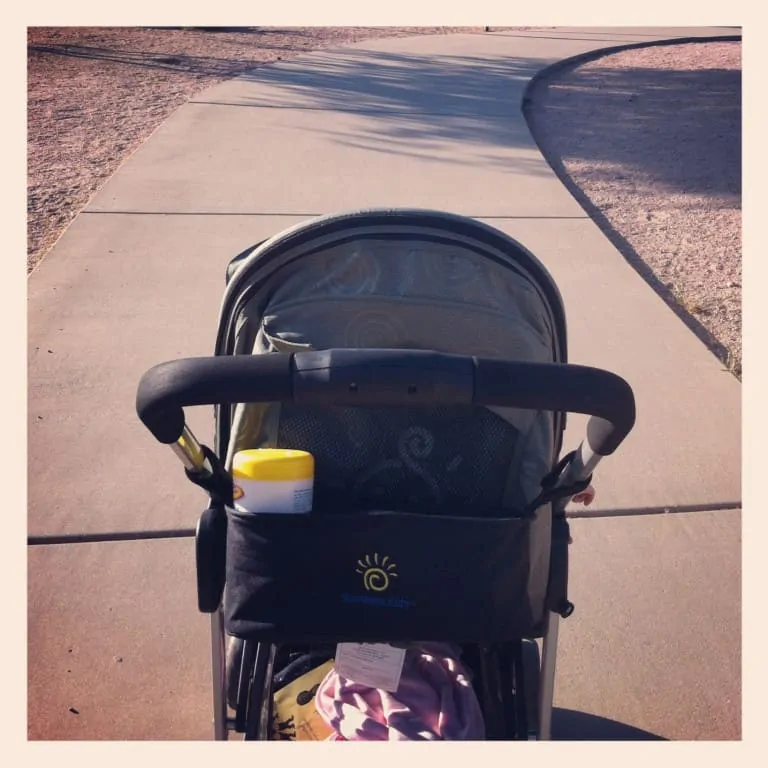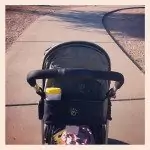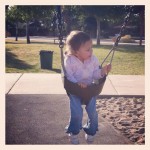 1. Drop B off.
2. Time for the morning walk.
3. Post walk park time.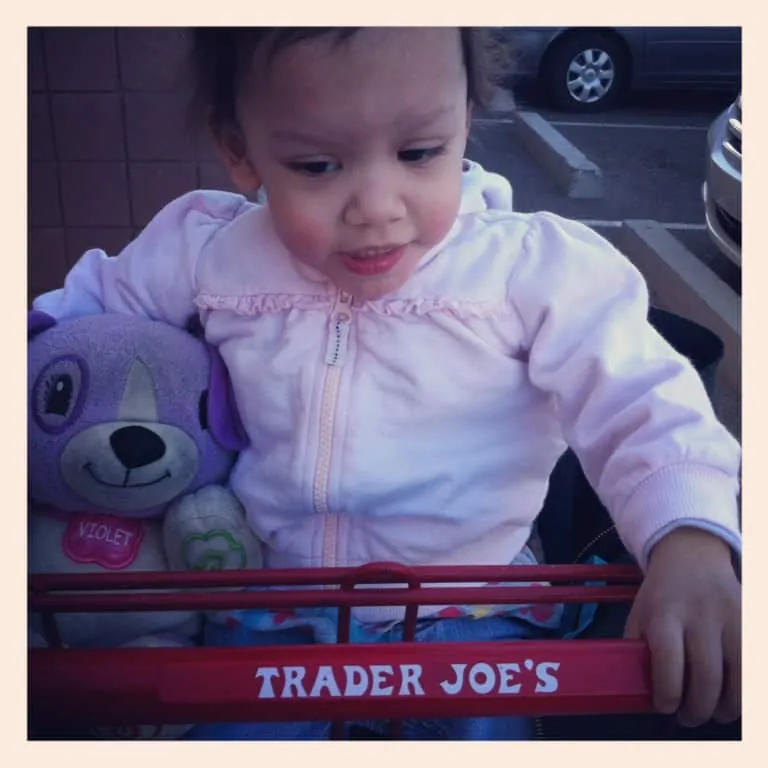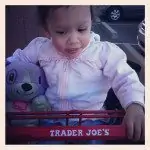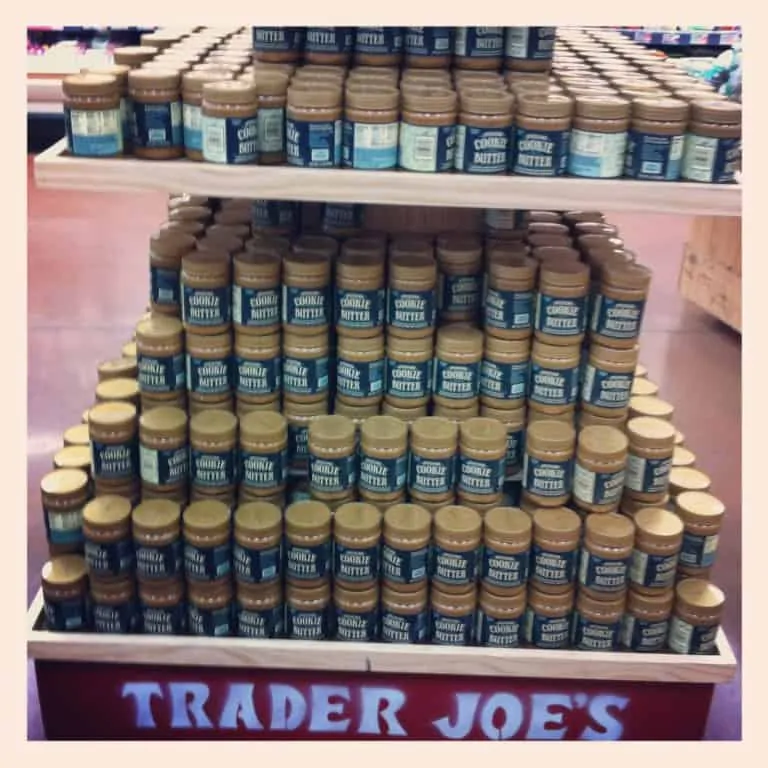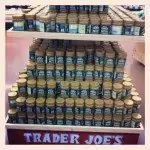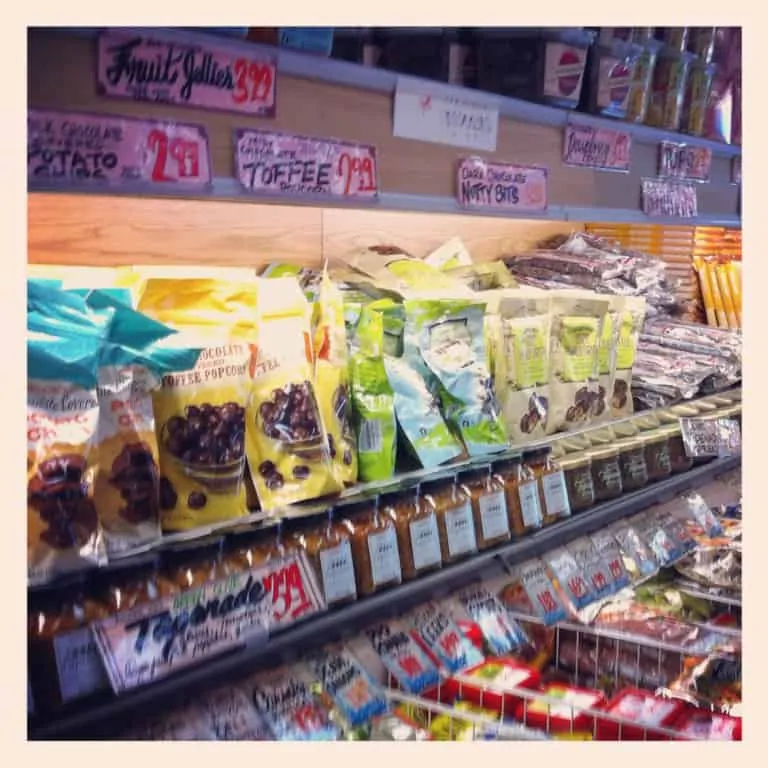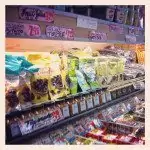 1. Time to grab some groceries and baking supplies, mainly white wheat flour, and check out new products and brainstorm baking ideas.
2. Look, cookie spread! Take photo to share with readers who love Biscoff. Or Trader Joe's. Or cookies.
3. Resist chocolate. Resist Chocolate. Look down at veggies. Buy veggies. Completely forget to buy the white wheat flour that was the point of the trip.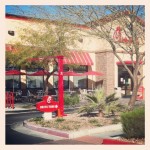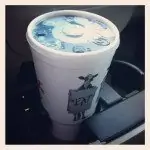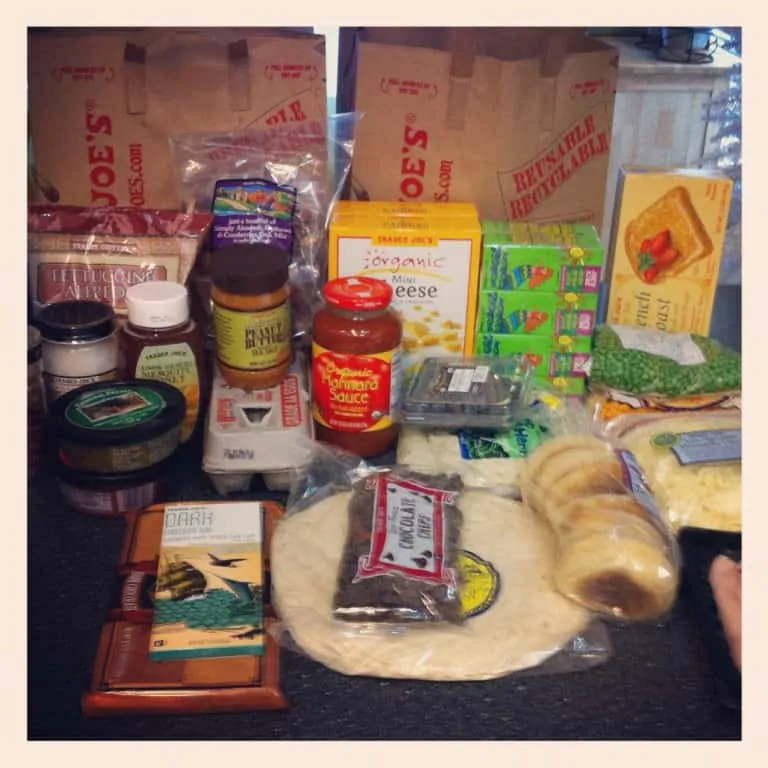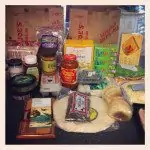 1. Morning trip to Chick Fil A.
2. No chicken, just my much loved, cheaper than Starbucks, Diet Coke with extra ice.
3. Try and figure out how groceries cost $85 when the only meat was one pack of lunch meat.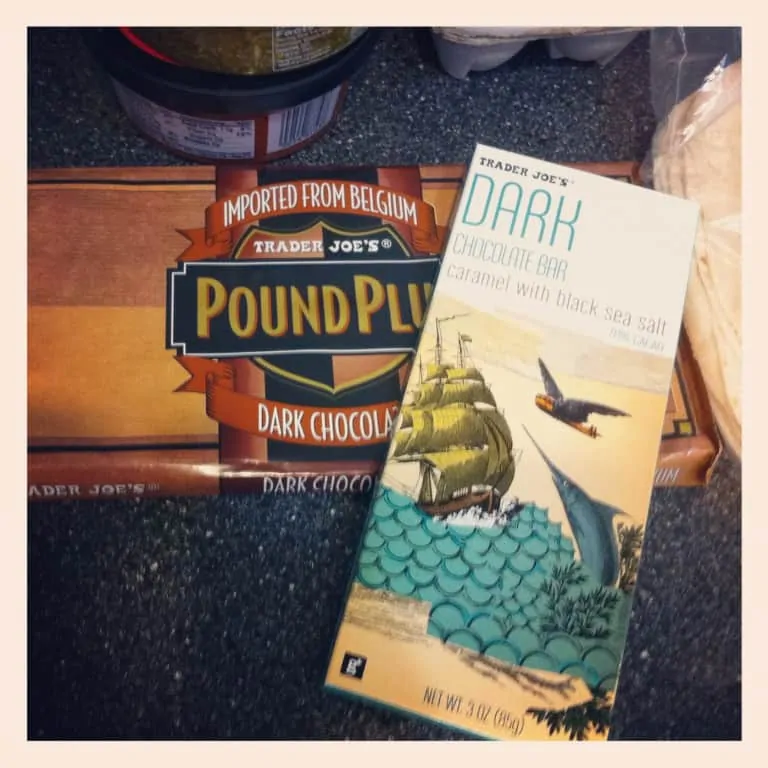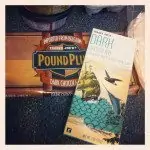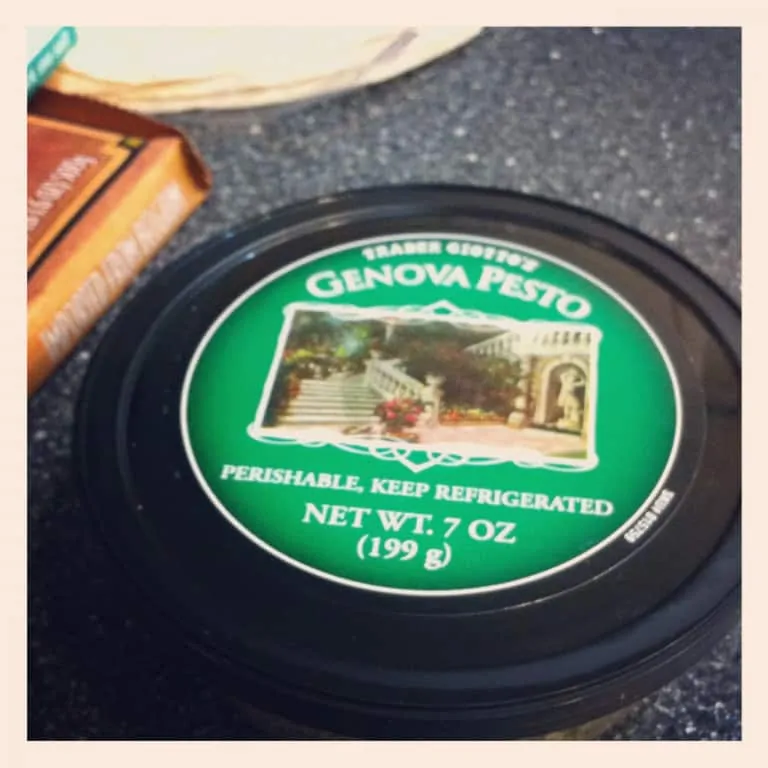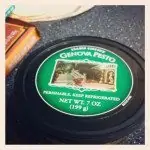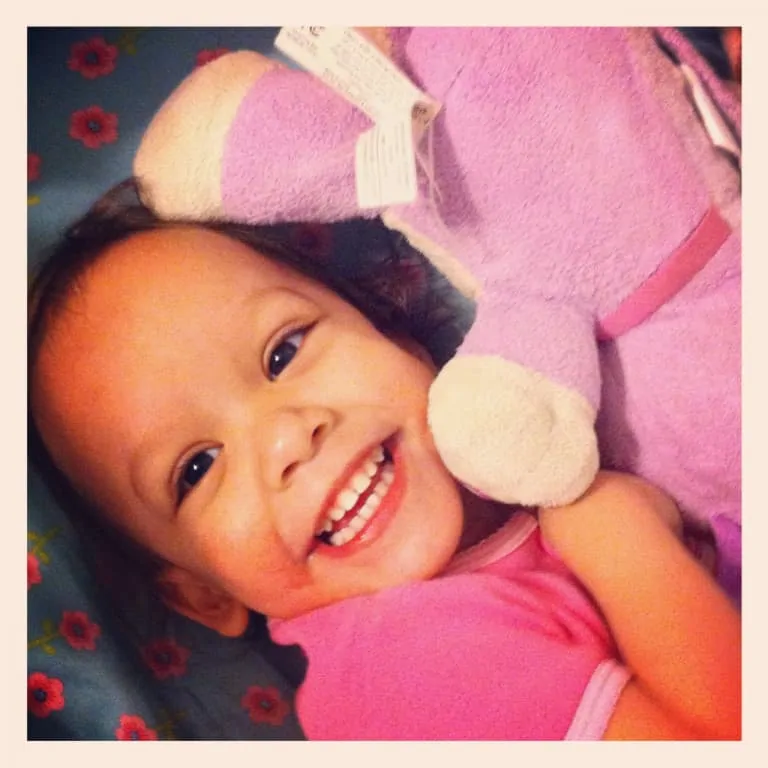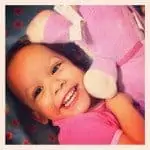 1. Finally bought the Pound Plus chocolate at Trader Joe's. Averie loves it, so I'm excited to try it. That and the dark chocolate bar with caramel and black sea salt. It just jumped into my cart at check out – no clue how.
2. Trader Joe's fresh pesto. I love this pesto. I could write poetry about this pesto. Canned pesto = ick. This = beautiful.
3. Nap time! Unfortunately not for me, but next best thing – for G! Today turned out to be a long nap by her standards (over two hours). So normally there would be an extra hour of play and/or G's speech and occupational therapy in our day. And an hour of my work would shift to night time.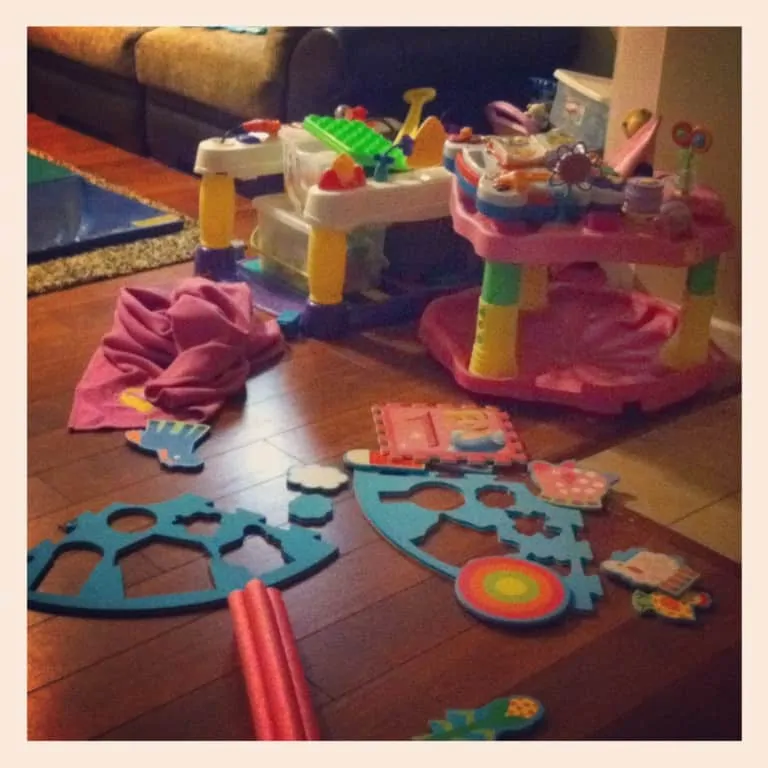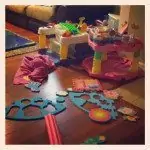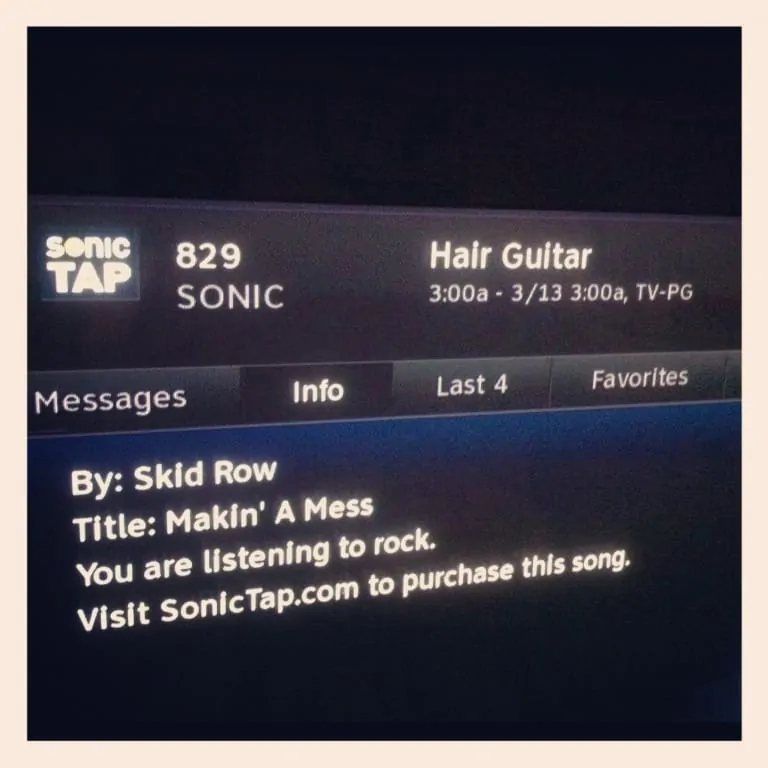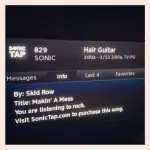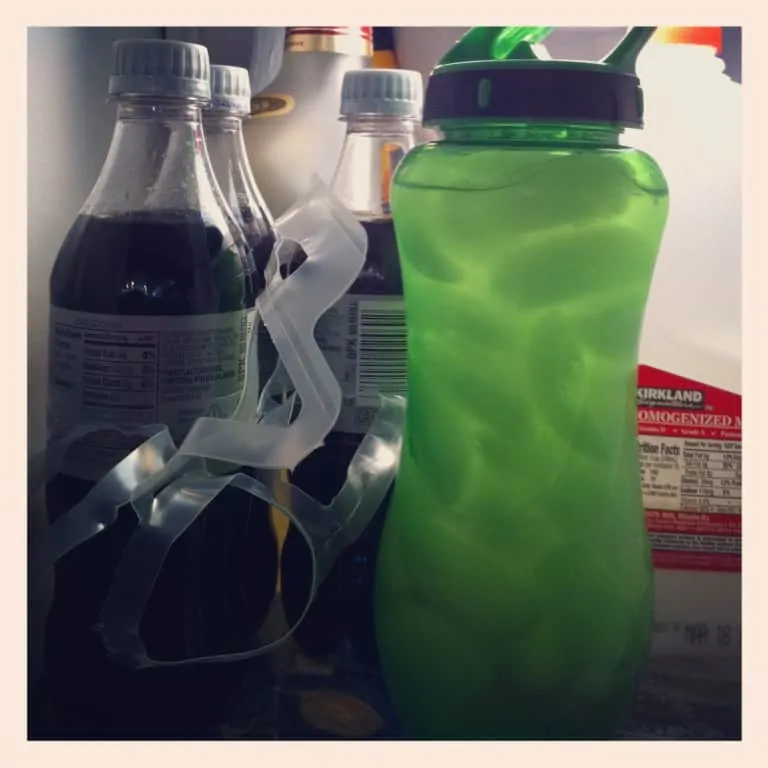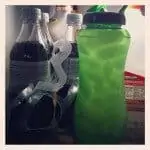 1. See mess in family room, want to clean up the chaos but nap time is precious work time.
2. Turn on my nap time background music.
3. Realize B's water bottle is in fridge, and not her backpack. Mom guilt.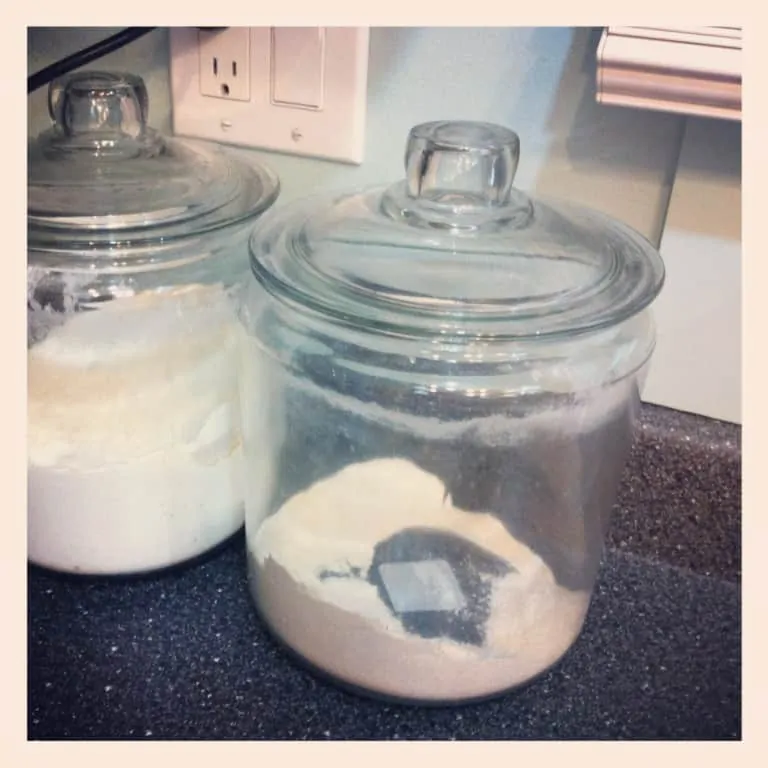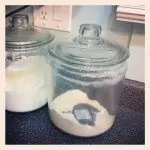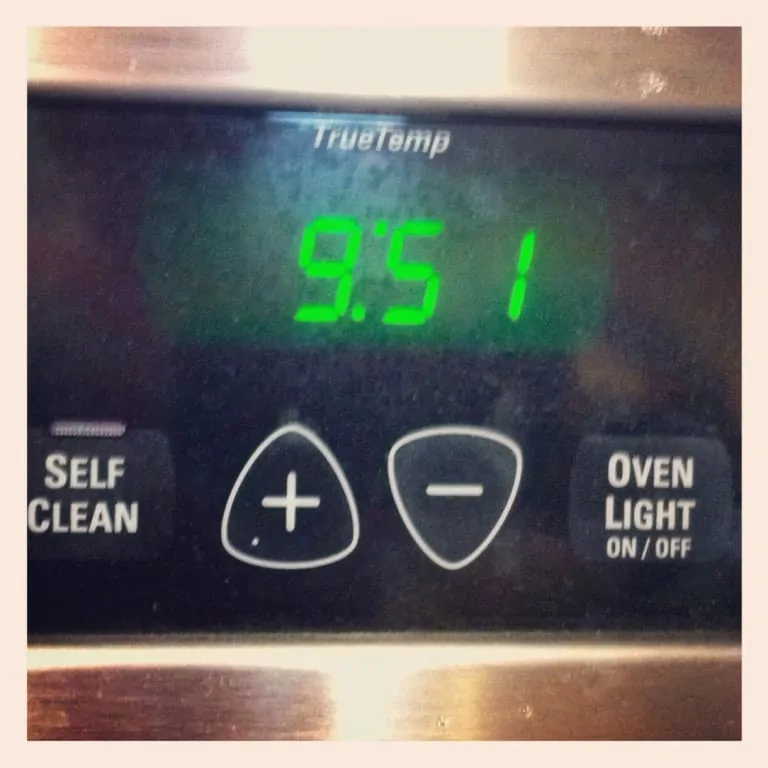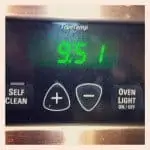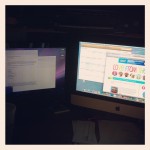 1. Oh, yeah, that's right – white wheat flour is what I went to Trader Joe's for. So $85 spent and I didn't buy what I actually went for. Happens. All. The. Time.
2. 9:51 am.
3. Check emails, FB page, blog comments.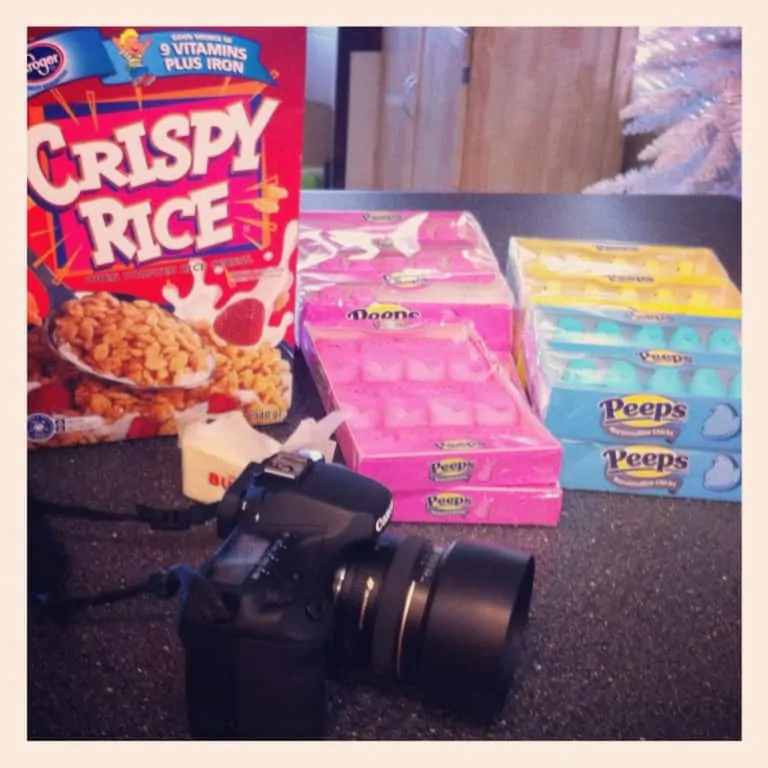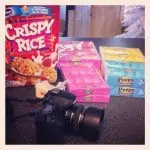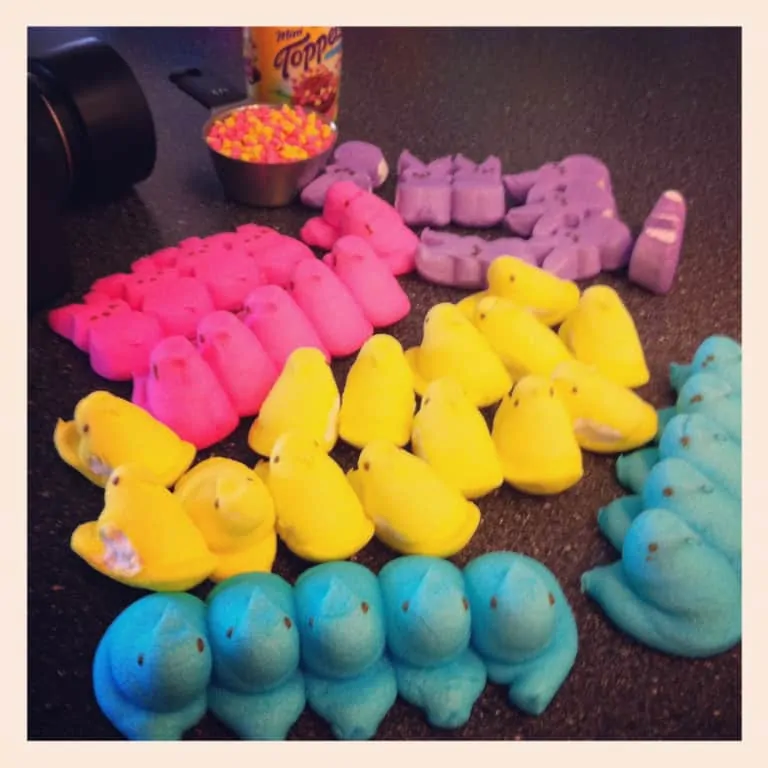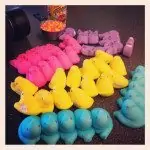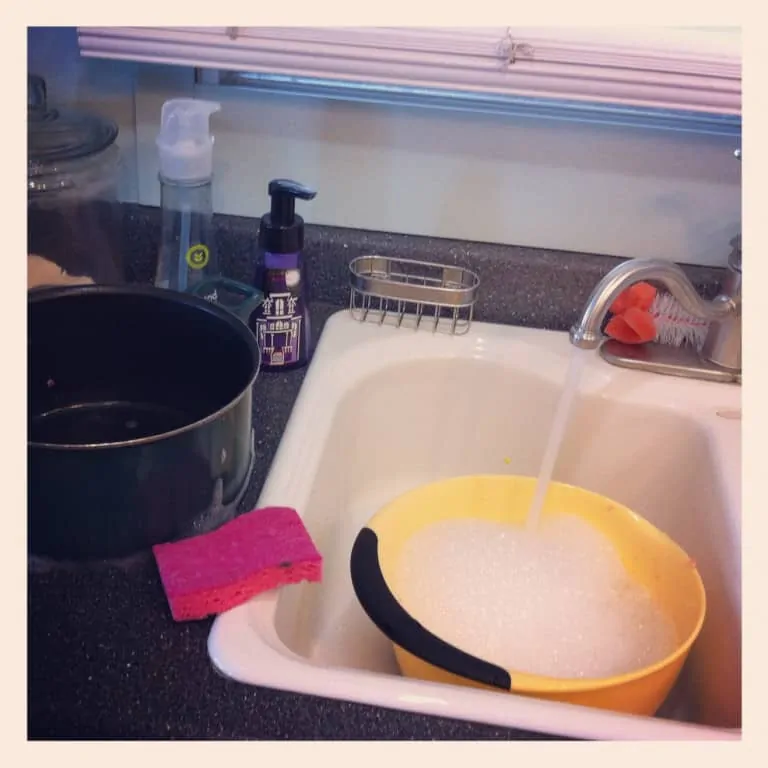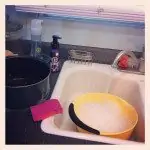 1. Come up with a Plan B recipe since I forgot to buy flour.
2. PEEPS Crispy Treats! 🙂
3. Dishes from PEEPS Crispy Treats 🙁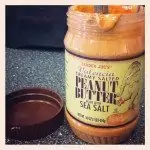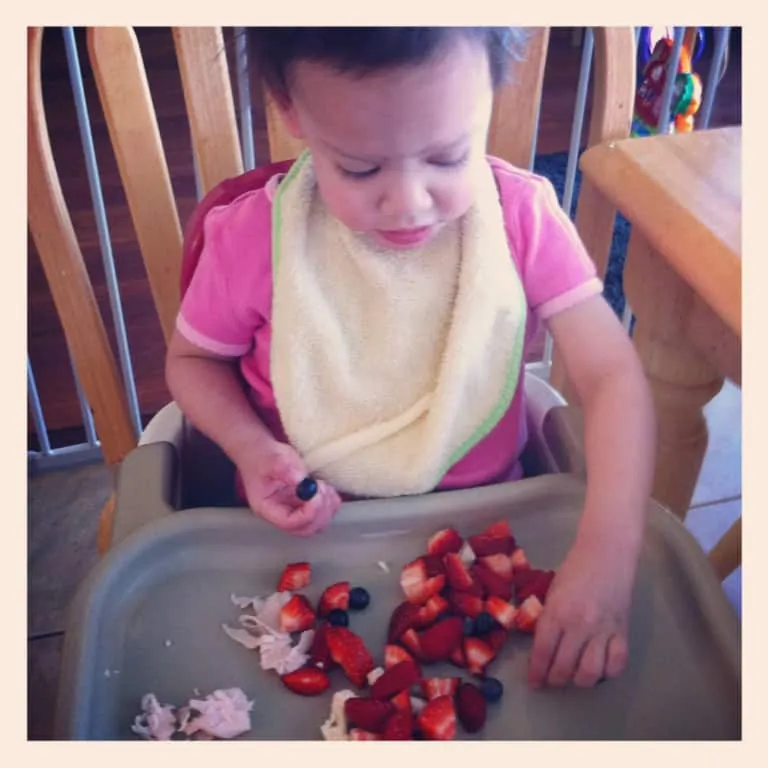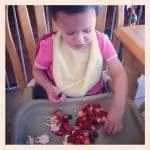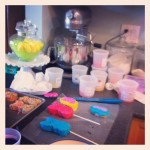 1. Grab a quick lunch. LOVE this PB!
2. Feed G lunch.
3. Back to PEEPS Crispy Treats.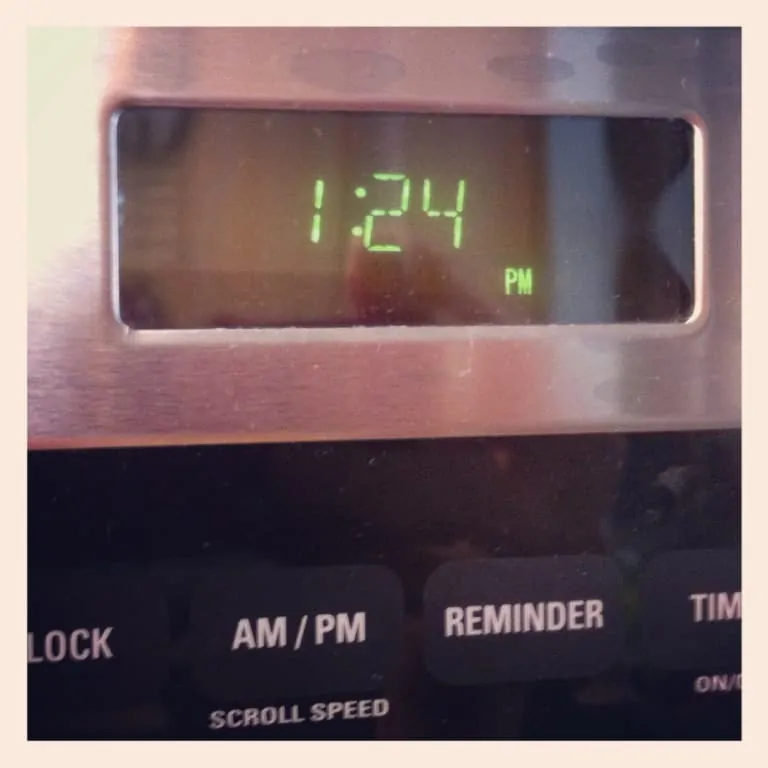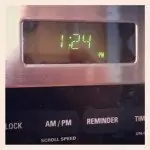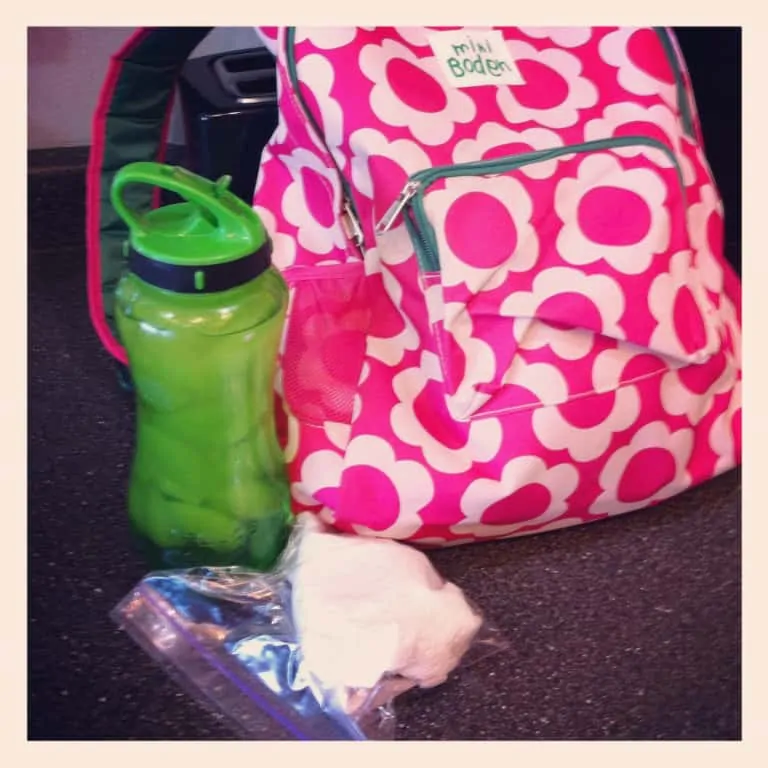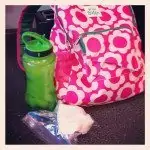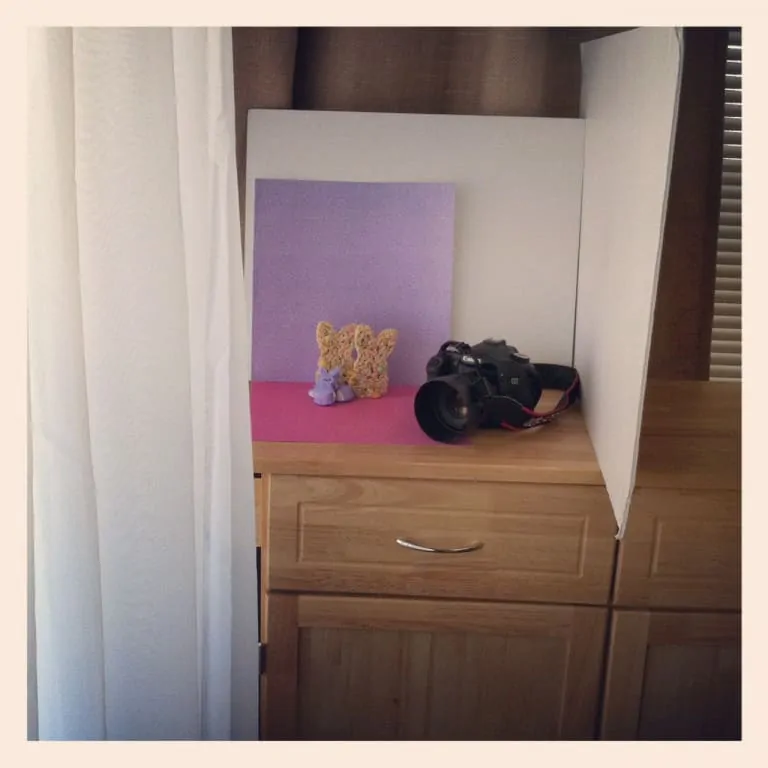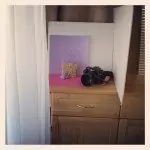 1. Time is ticking.
2. Pack B's snack, dance clothes, dance bag and water bottle. All the sudden the forgotten water seems wonderful.
3. Take some super quick photos of Crispy Treats. Wishing I had more time to get more photos and a better set up, but also know this is my only chance for photos if I want to get the post up tonight.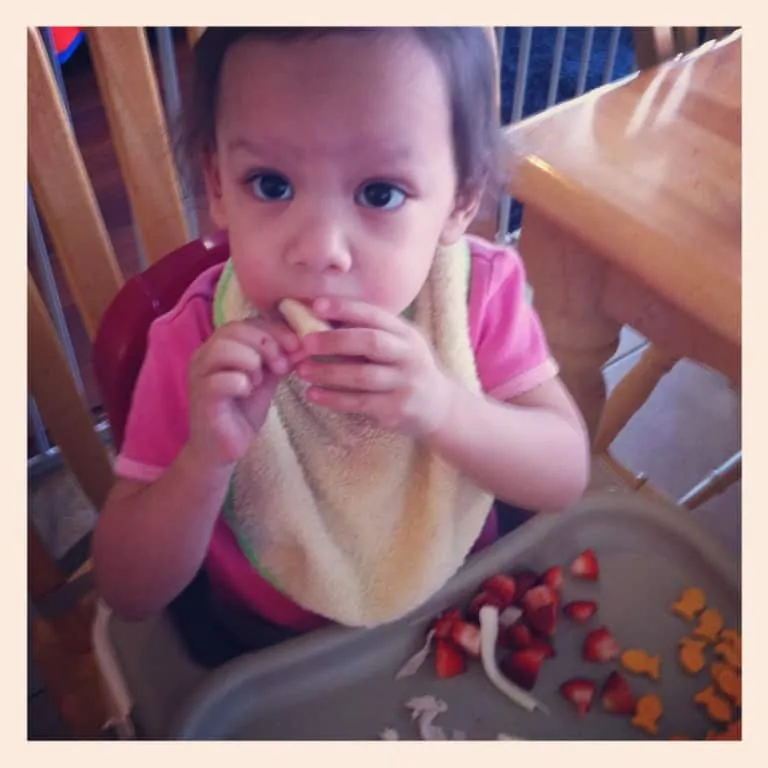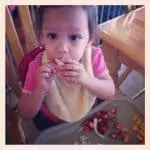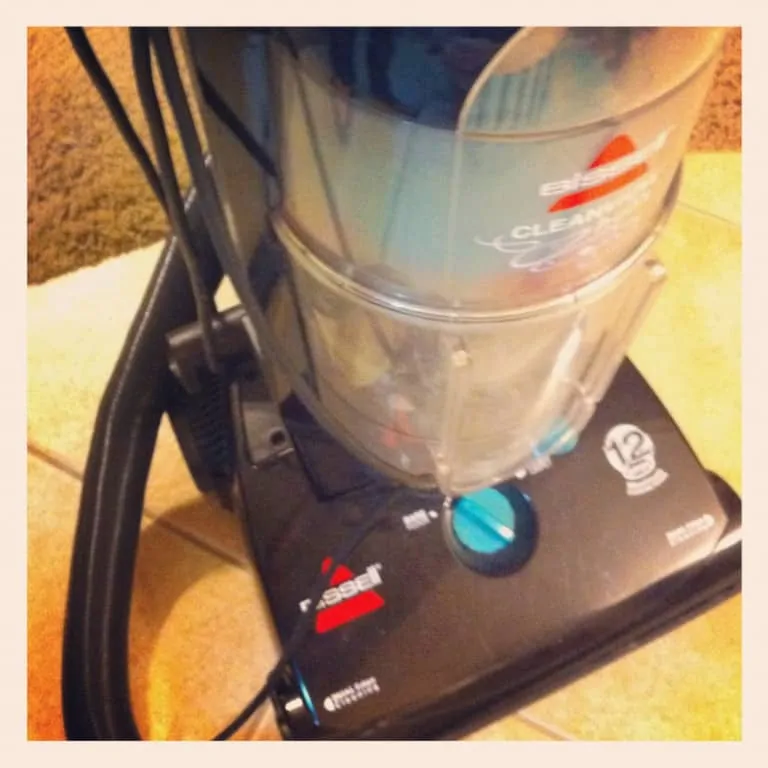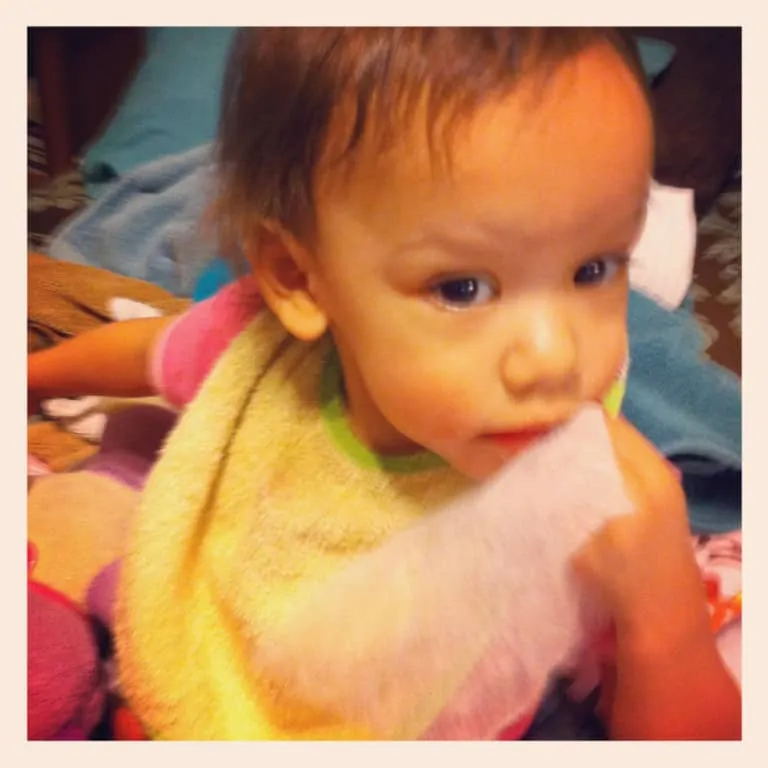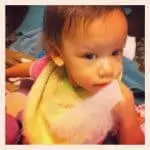 1. My slow eater finally finishing up her lunch, followed by some play time.
2. Drag G back to the bedrooms with me to vacuum. She decides the laundry pile would be a great place to hang.
3. Vacuum for two seconds then see G start eating a dryer sheet. Mom Guilt.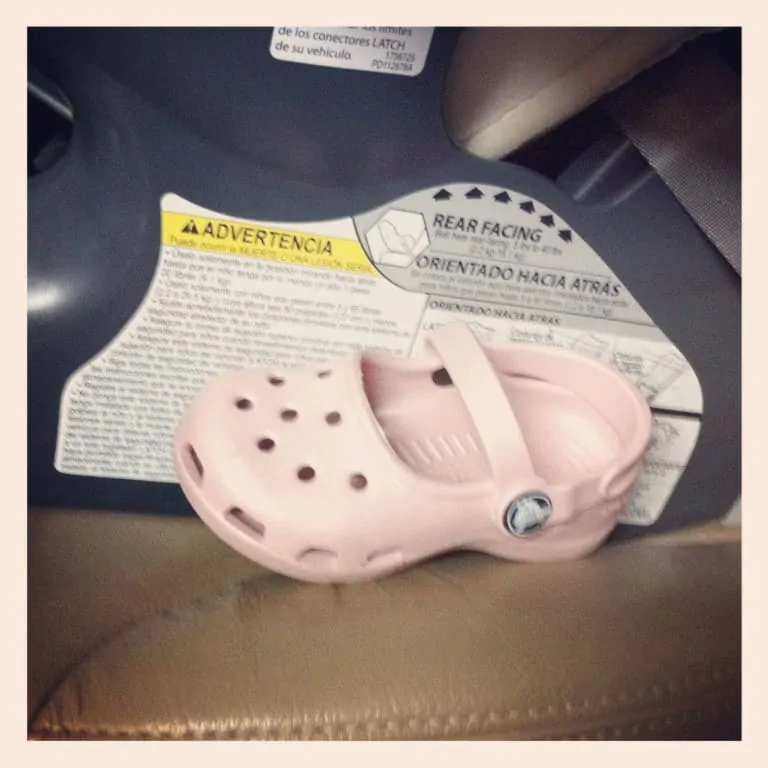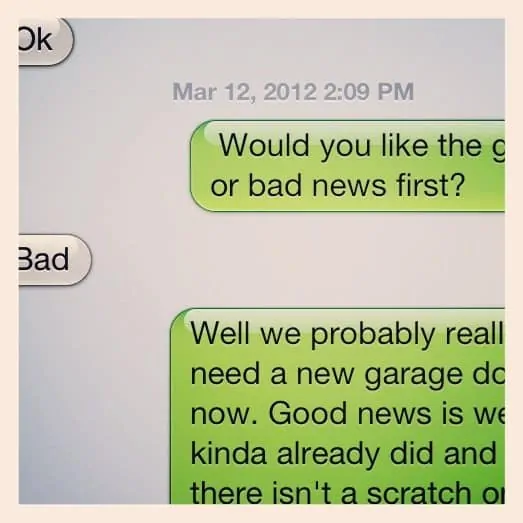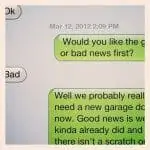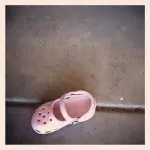 1. Load G into car to head to school for pick up. Can't figure out where her other shoe is, then realize that it might be under the car.
2. While being too focused on missing shoe, start to back car out of garage BEFORE the garage finishes opening. I am AWESOME. And apparently need back up sensors on my roof as well as my bumper. Thankfully the damage was fixed with a few pounds of the hammer by my husband. To the garage door that is, not to me – just to clarify.
3. Yup, shoe was indeed under the car.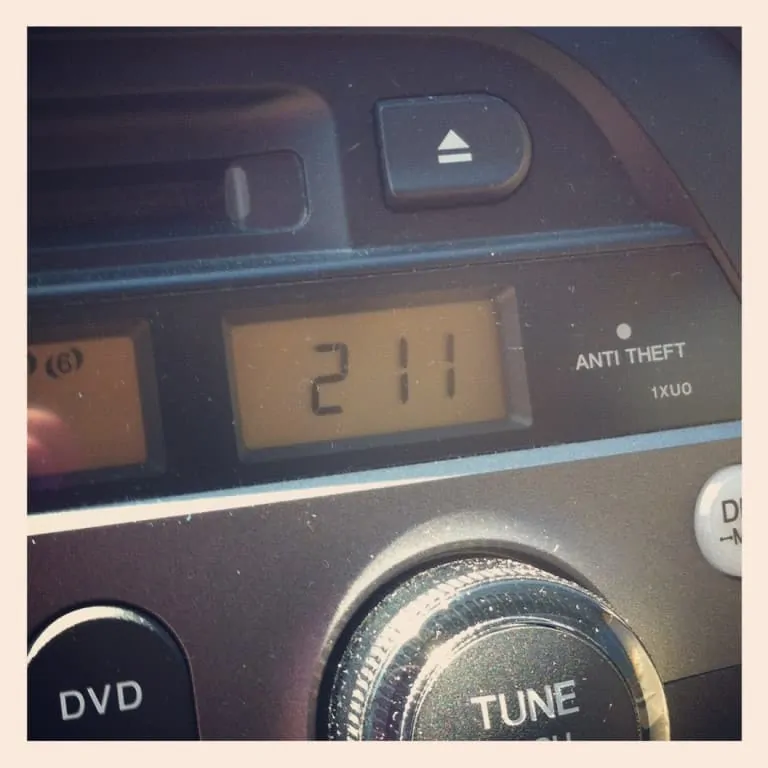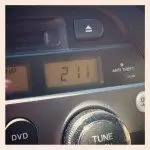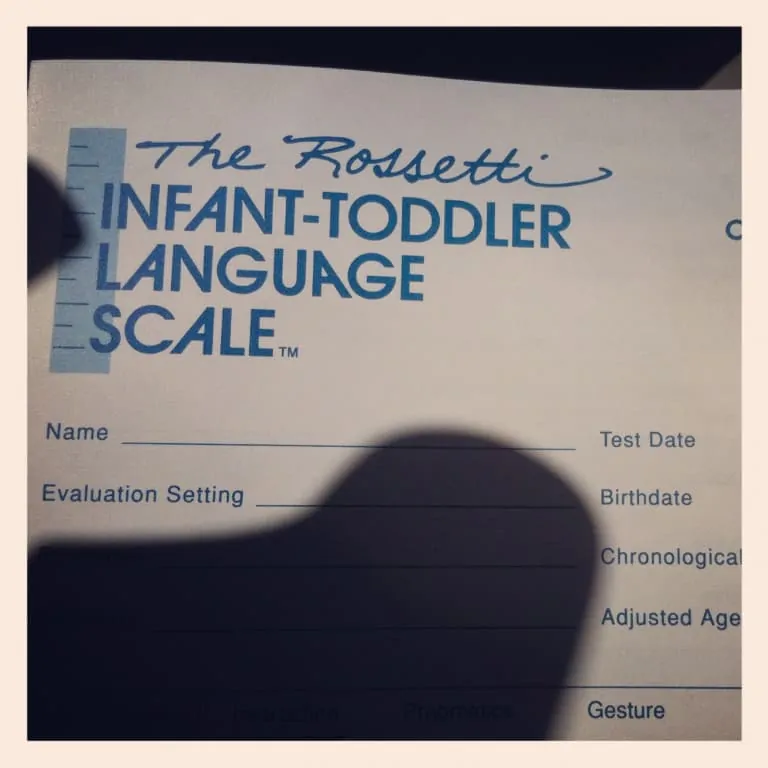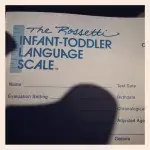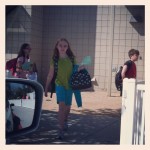 1. 2:11 pm.
2. I always have paperwork in my car to make the most of moments spent waiting. Spend a few minutes working on an eval for G's speech therapist. Try not to get down while being reminded of how delayed my sweet G is.
3. Pick up my sweet B. Always love seeing that face when the school bell rings.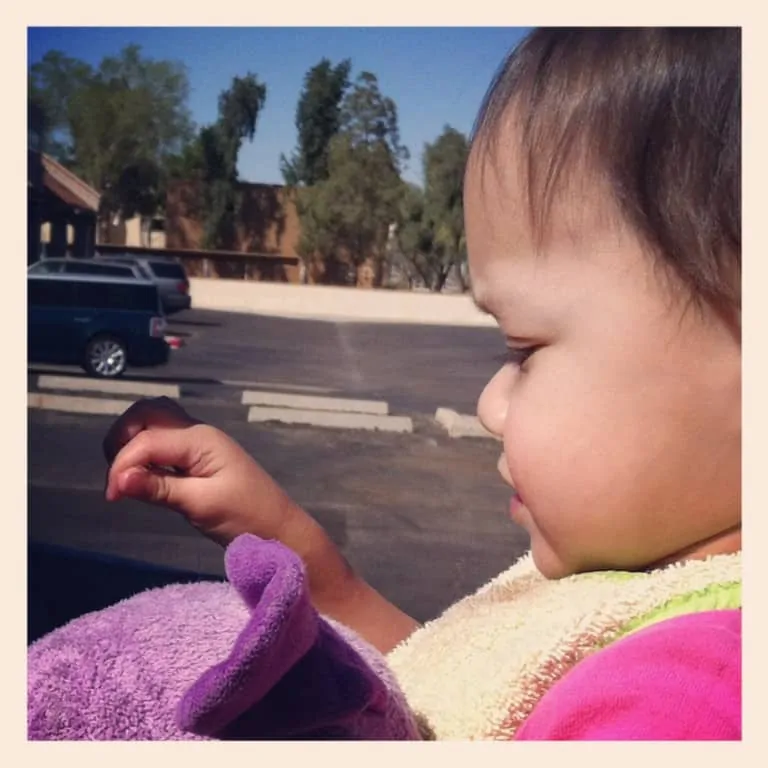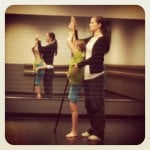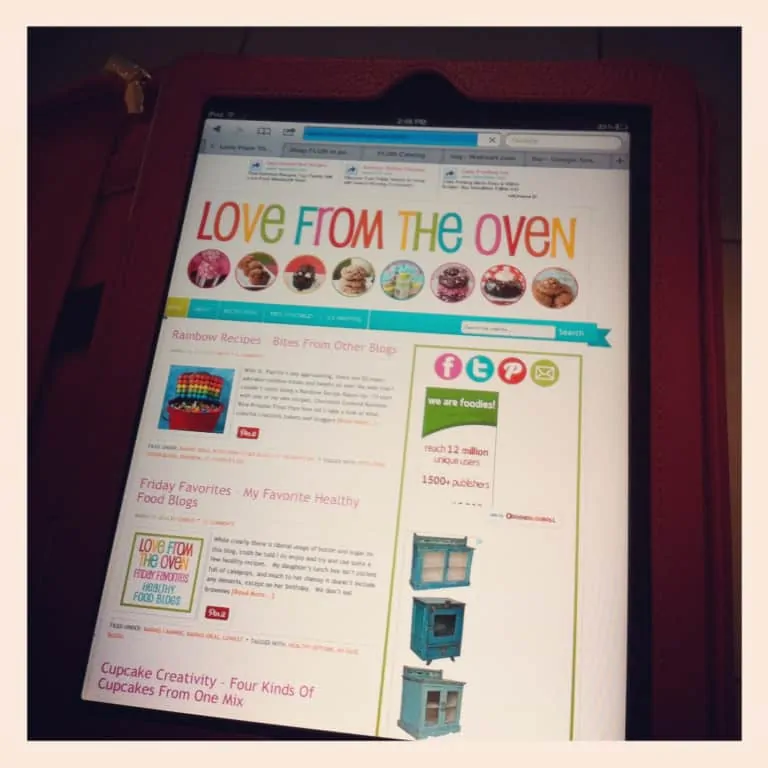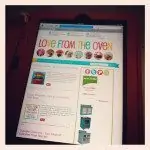 1. Meet my husband at the dance studio so that he can take G home.
2. Watch B's solo practice.
3. Answer emails, comments, Facebook posts, plan recipes and posts, while watching B's practice.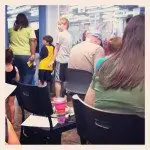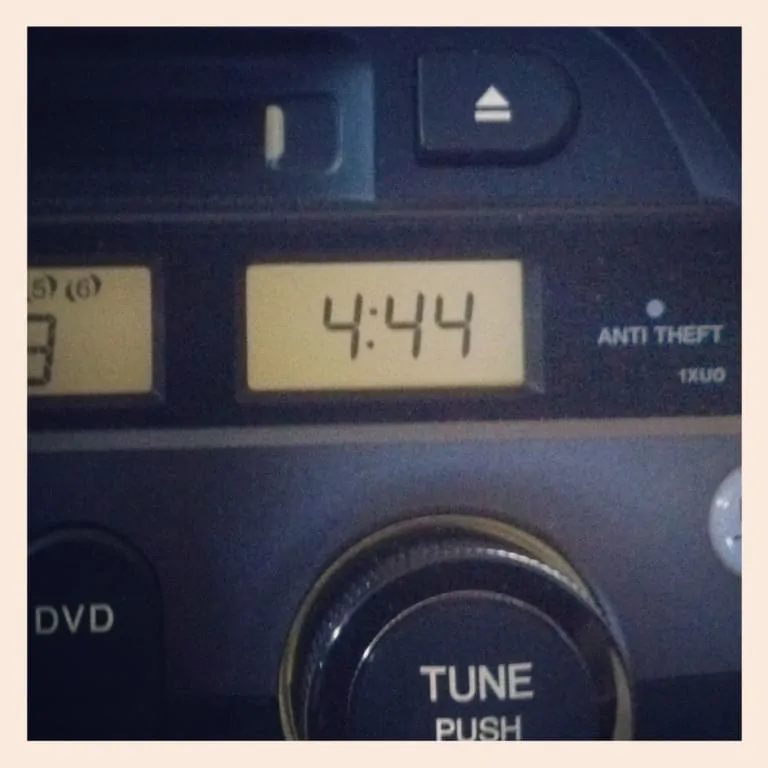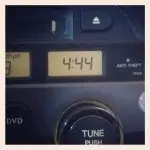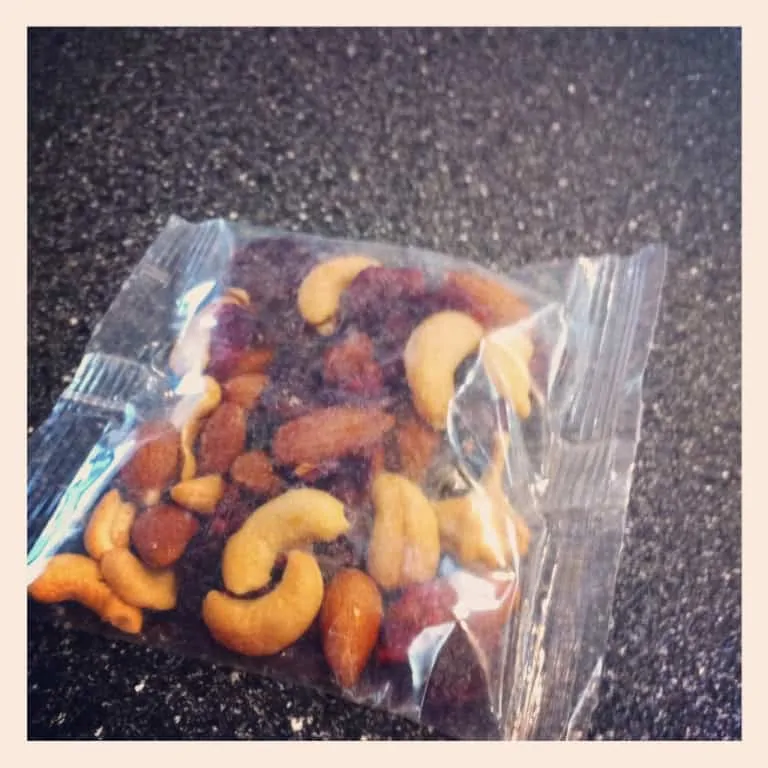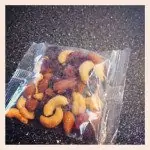 1. Head from dance to gymnastics (same location, different building). Sit in very crowded waiting room and be glad that there is only 30 minutes of gymnastics.
2. 4:44 pm.
3. Starving. While my fave sweet and salty snack involves pretzels and chocolate, my realistic one involves cashews, almonds and cranberries.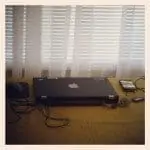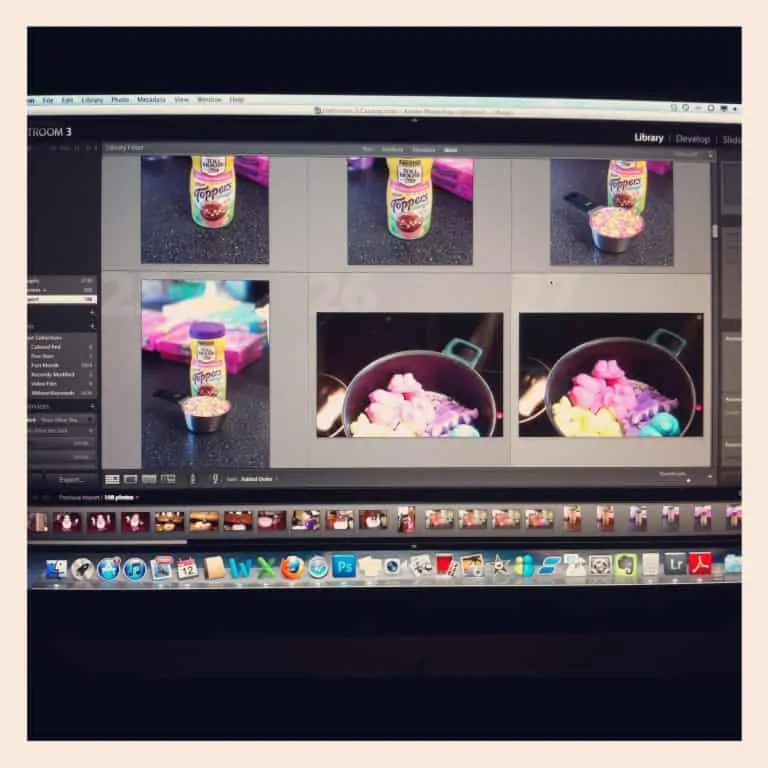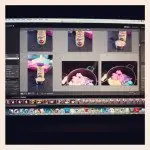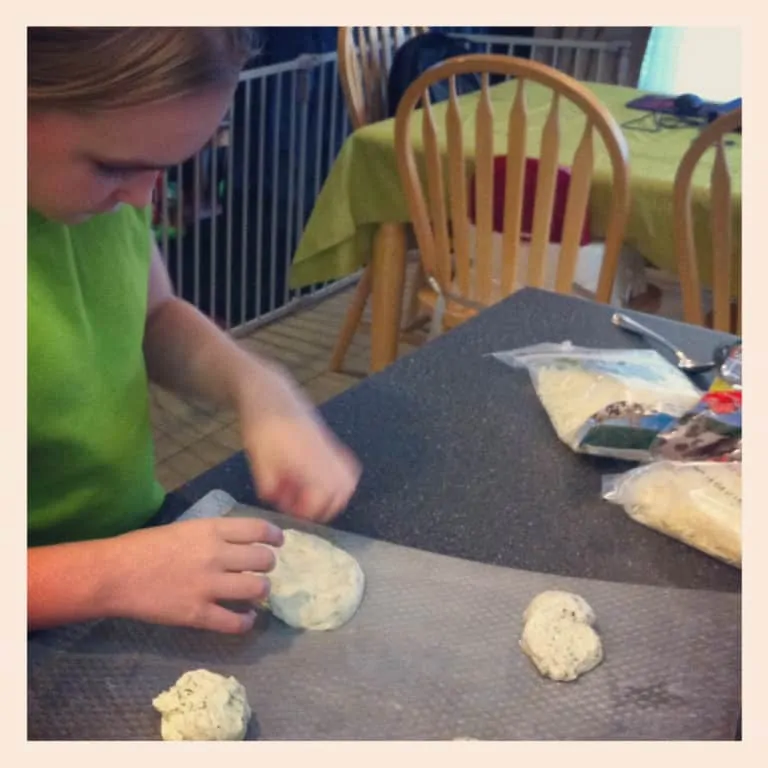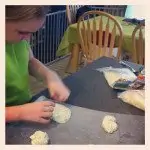 1. Thankful for hubby's flexible job. He can leave work early to play with G, and finish his work up after the girls go to bed. His computer is ready and waiting.
2. Work on editing photos of Crispy Treats while the girls spend some time with Dad.
3. Make the one dinner that B actually wants to help with – pizza!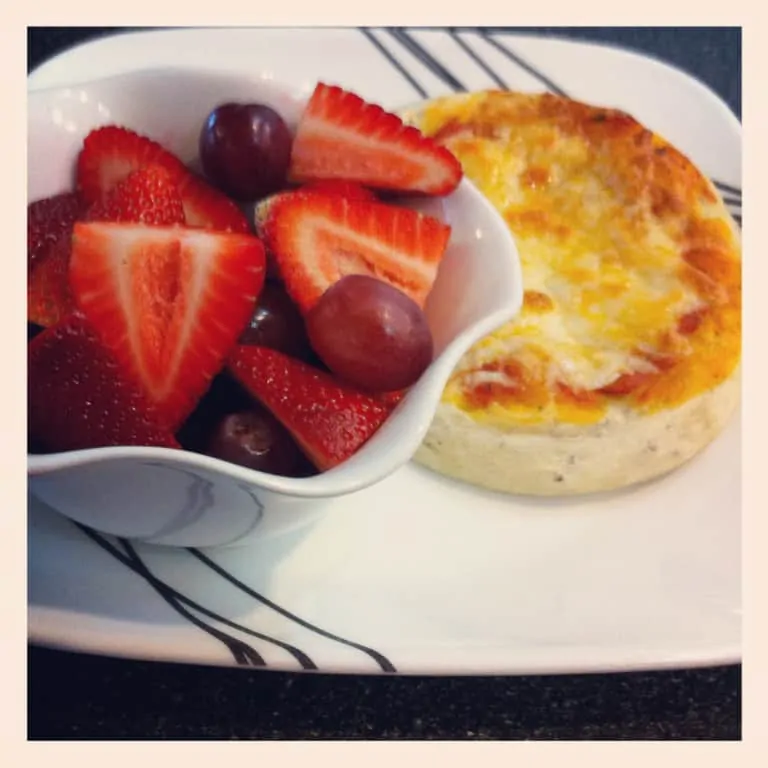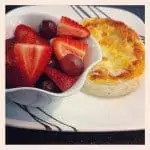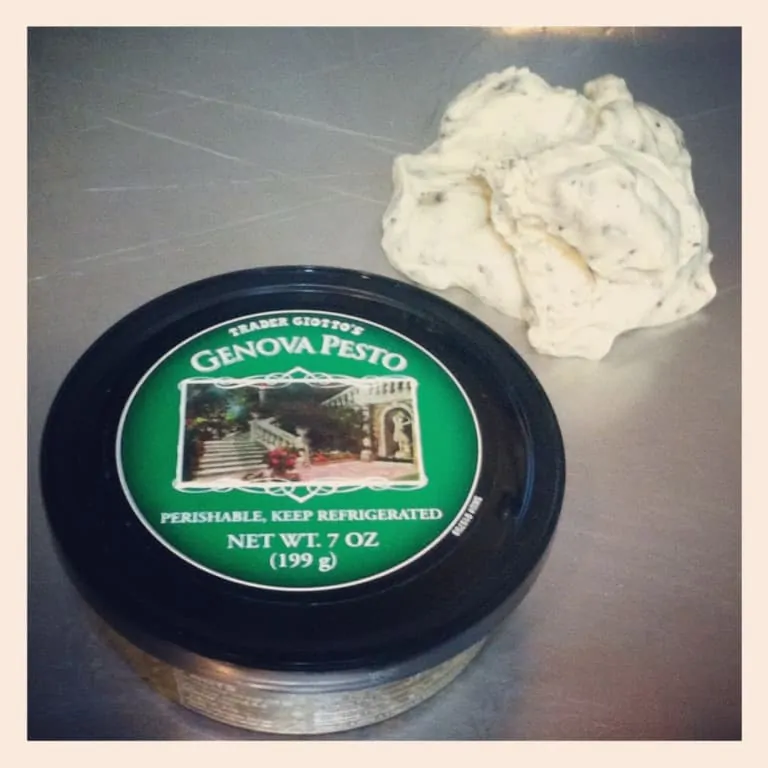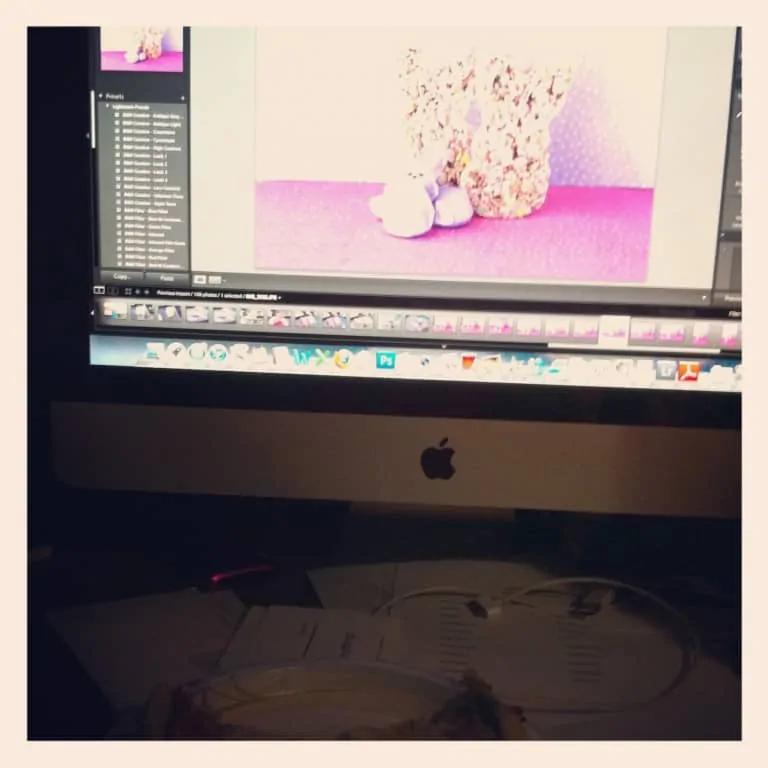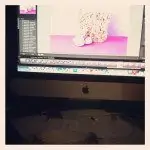 1. Serve the girls and hubby their dinner.
2. Bake my dinner – because I'm having yummy pesto, I bake my pizza after my daughter's due to her nut allergy.
3. Everyone is done with dinner by the time mine is ready, so I eat at my desk and get back to editing photos.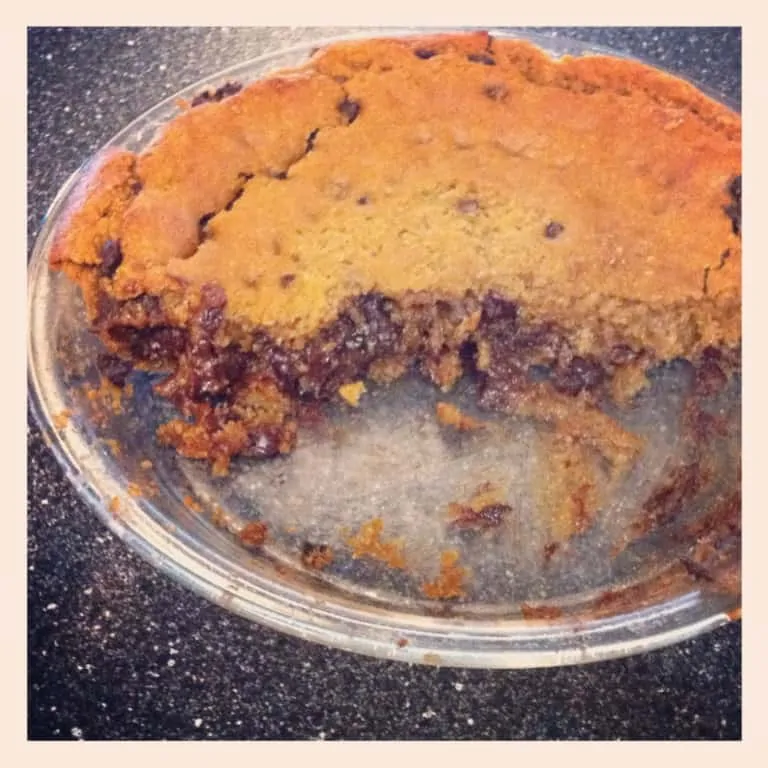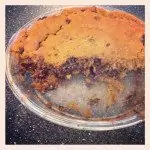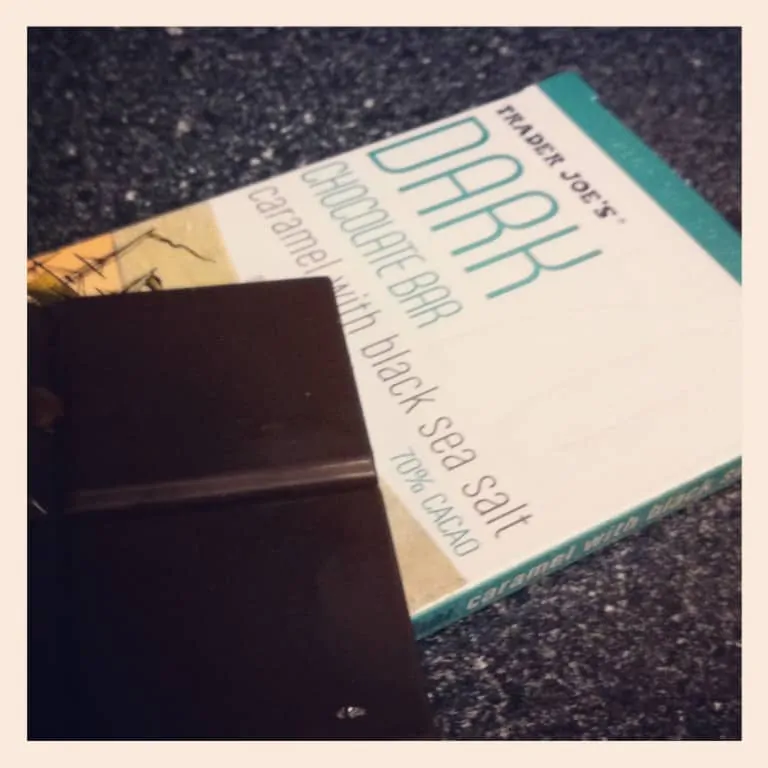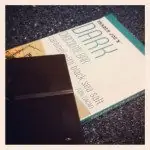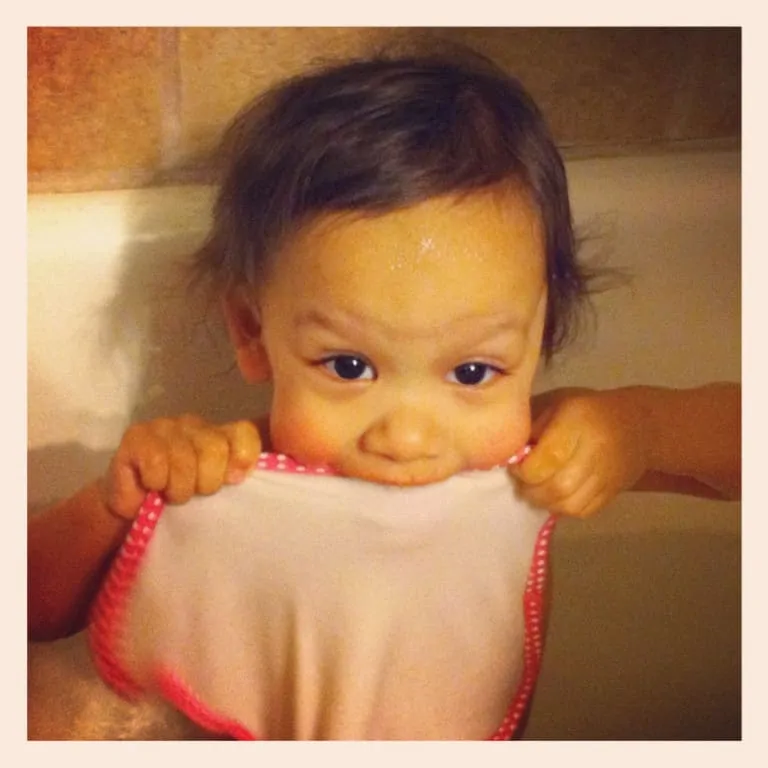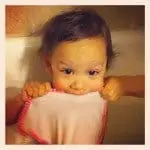 1. Hubby and B have some leftover dessert. Neither know that the cookie pie is actually healthy and made with beans instead of flour, butter & eggs. Both enjoy. I share my secret. Hubby is fine with hearing about the beans. B acts like I've betrayed her on an unforgivable level "I don't like beans!!!". Wonder if I've just caused future trust issues, but am happy she ate beans.
2. Sample the Trader Joe's chocolate, caramel and black sea salt bar. Very dark, smoky and deep flavor. Yummy. Think about what I could work it into recipe wise.
3. Bath time.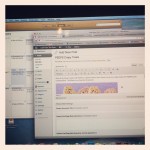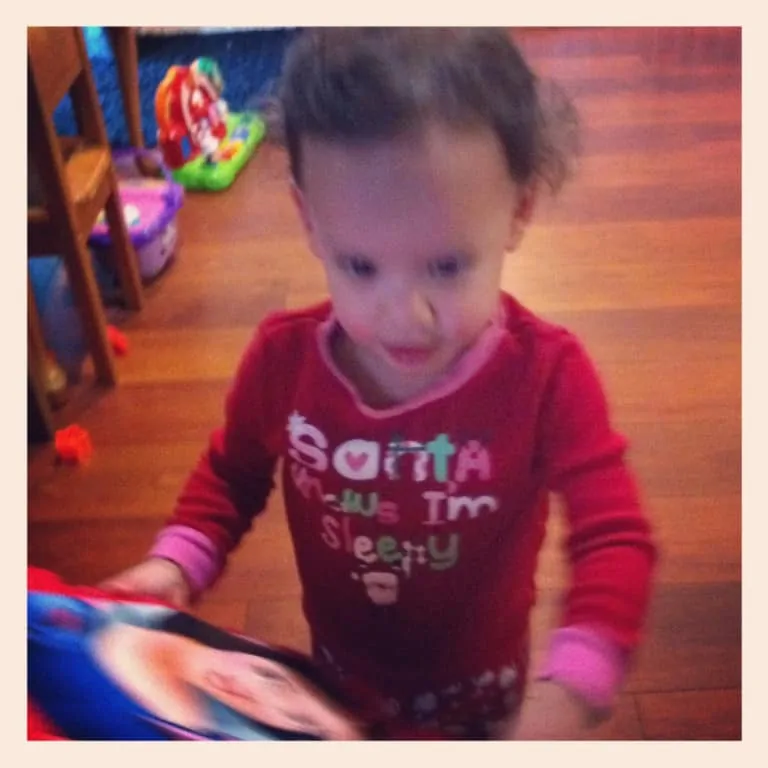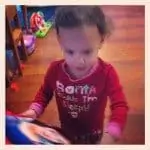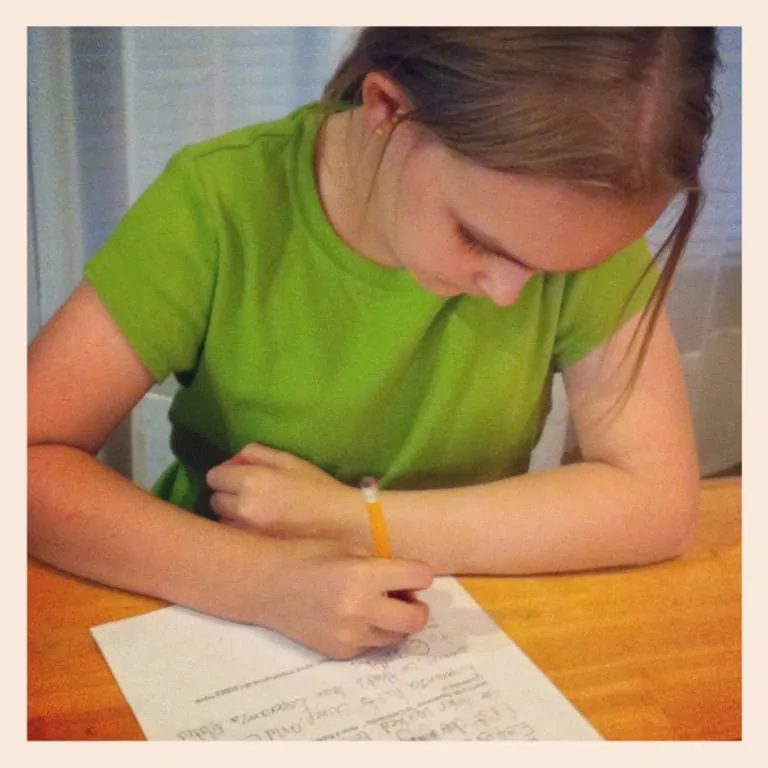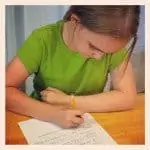 1. Grab a quick ten minutes to start Crispy Treat post.
2. Play time with G. Who is wearing Christmas Pajamas. In March.
3. Homework time with B.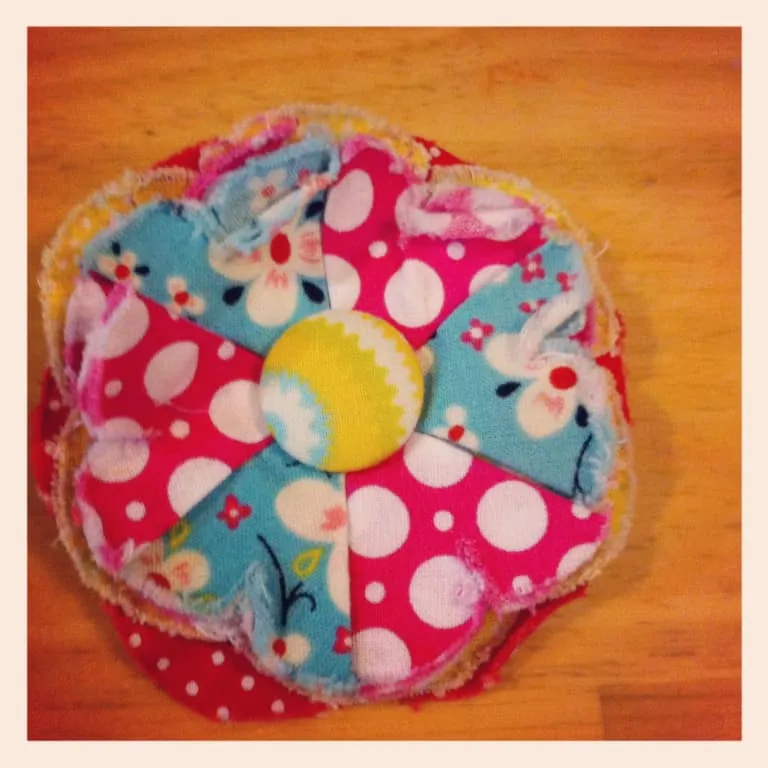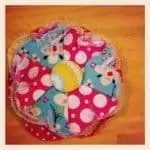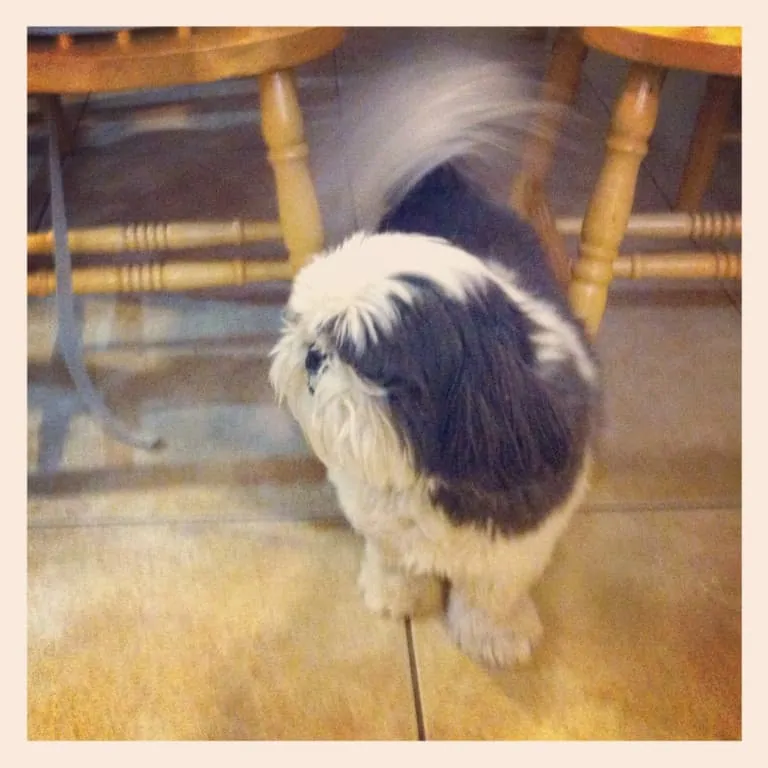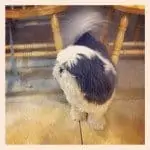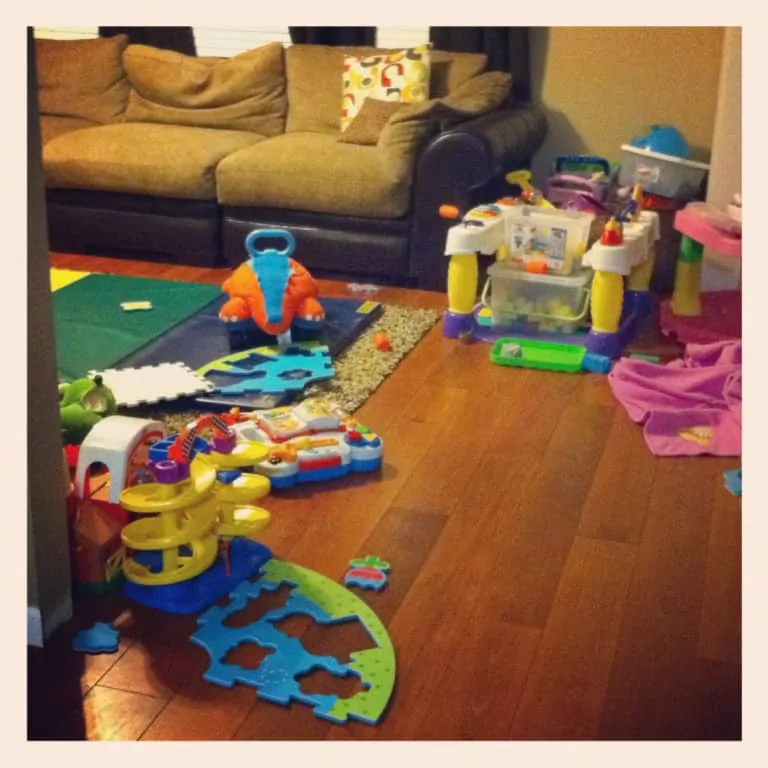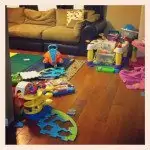 1. Smile when I see the darling pin by The Pleated Poppy that my friend Sara at Saving For Someday brought my from Blissdom.
2. Jack making sure the floor is clean. At least in the dining room.
3. Ugh, mess still there.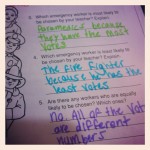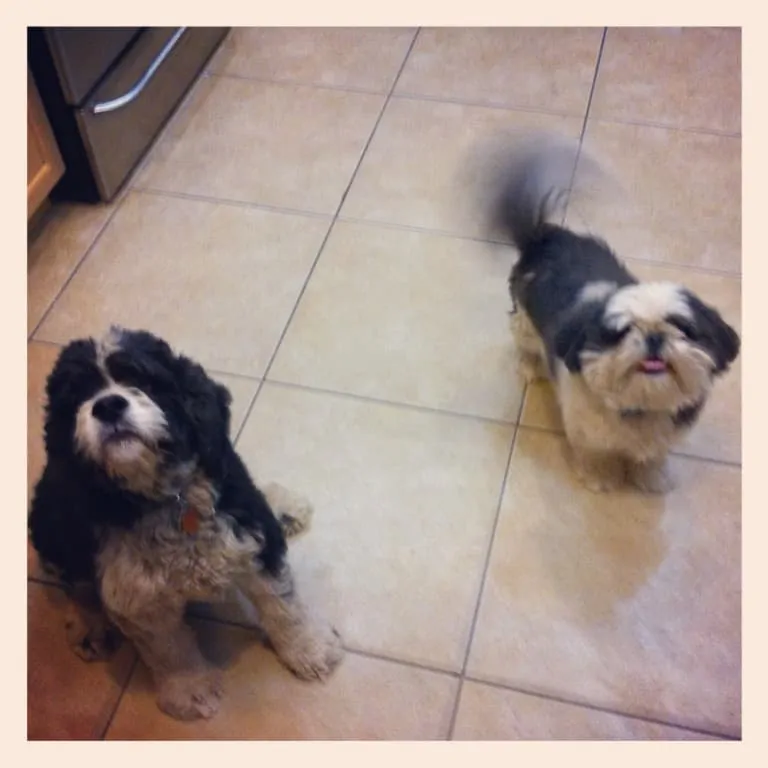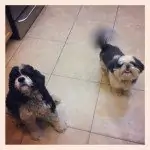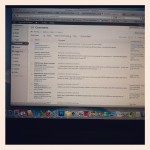 1. Go over papers in backpack.
2. Awe, my sweet furry boys.
3. A bit more work on the blog now that G is in bed and B is in the shower.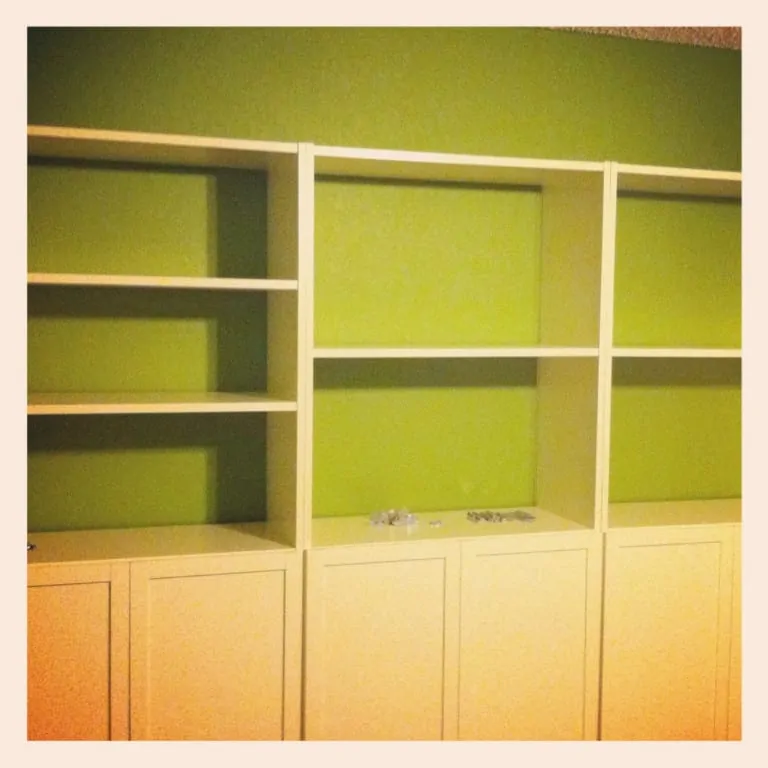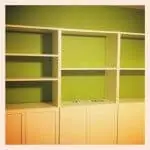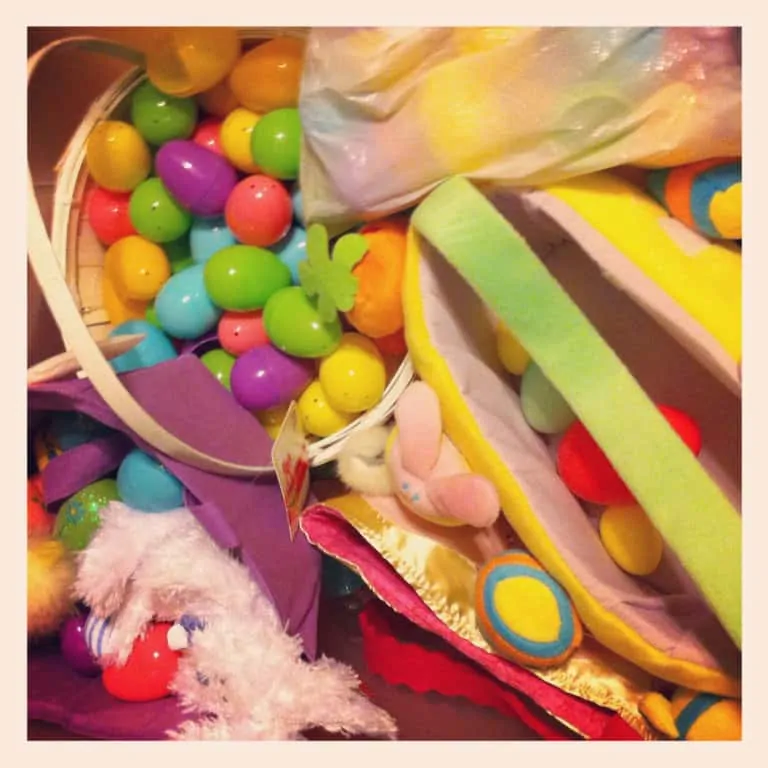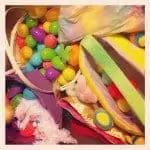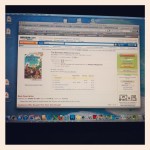 1. Look at new bookcases and decide to try and start decorating.
2. Get out Easter decorations, realize they are not as great as I remembered them (this happens with every holiday) and decide I'm too tired to decorate.
3. Get another book for my little power reader's Kindle so she can read before bed.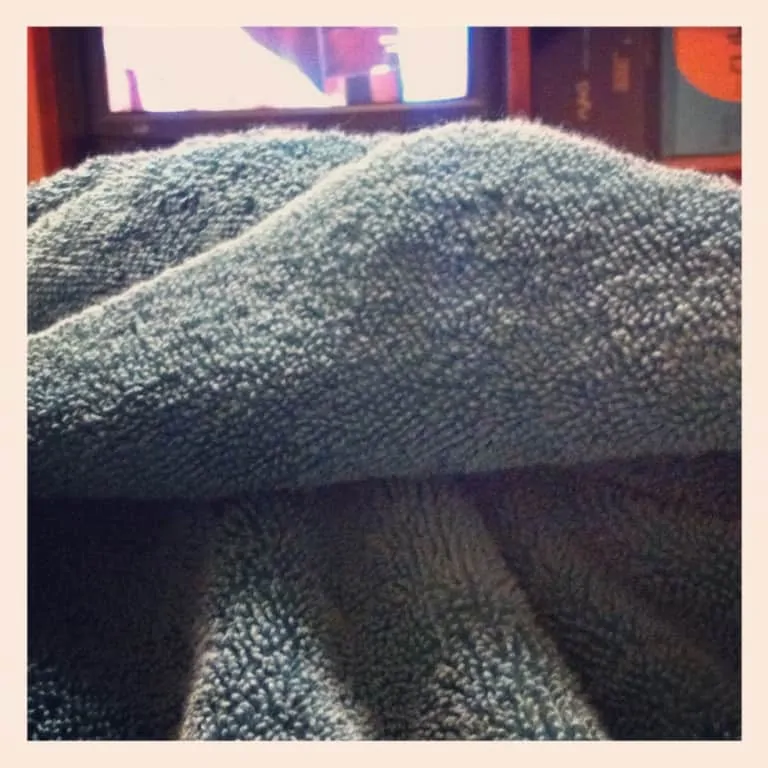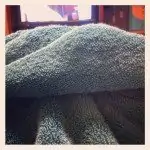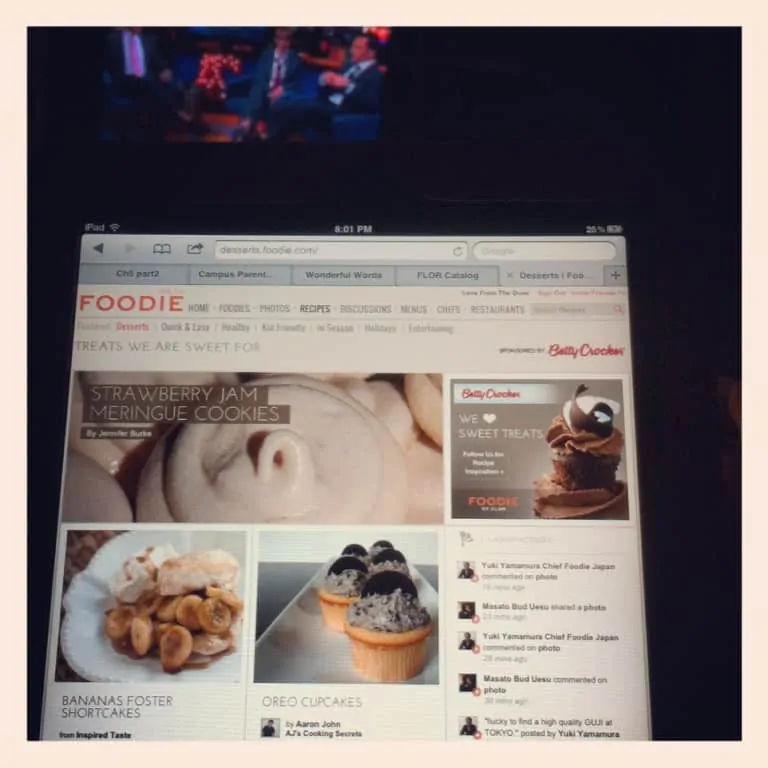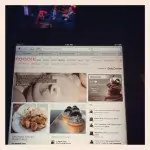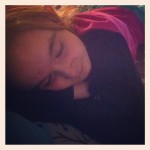 1. Realize laundry must be folded and put away if I want to go to bed.
2. Sit down and check out what other Foodies are up to.
3. Snuggle time with my girl before bed.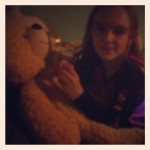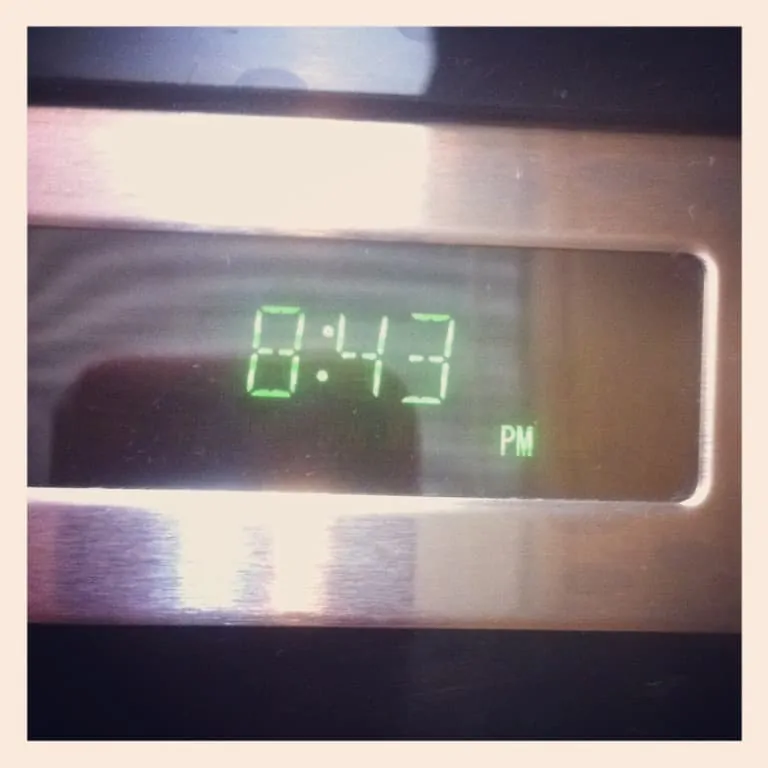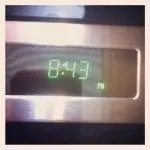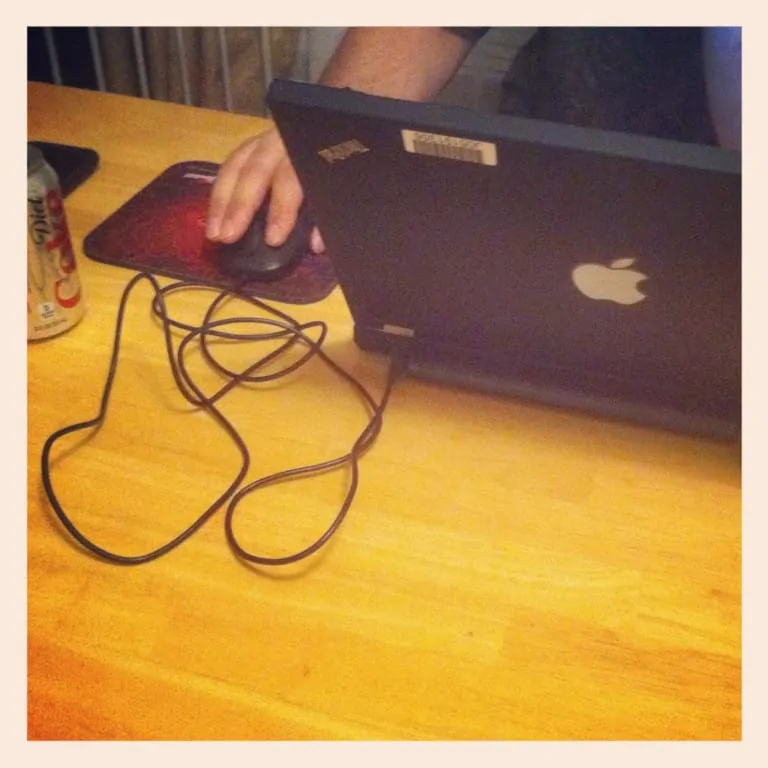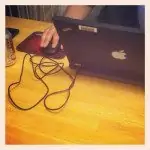 1. Tuck my girl in for the night.
2. 8:43 pm.
3. Hubby starts work for a few hours.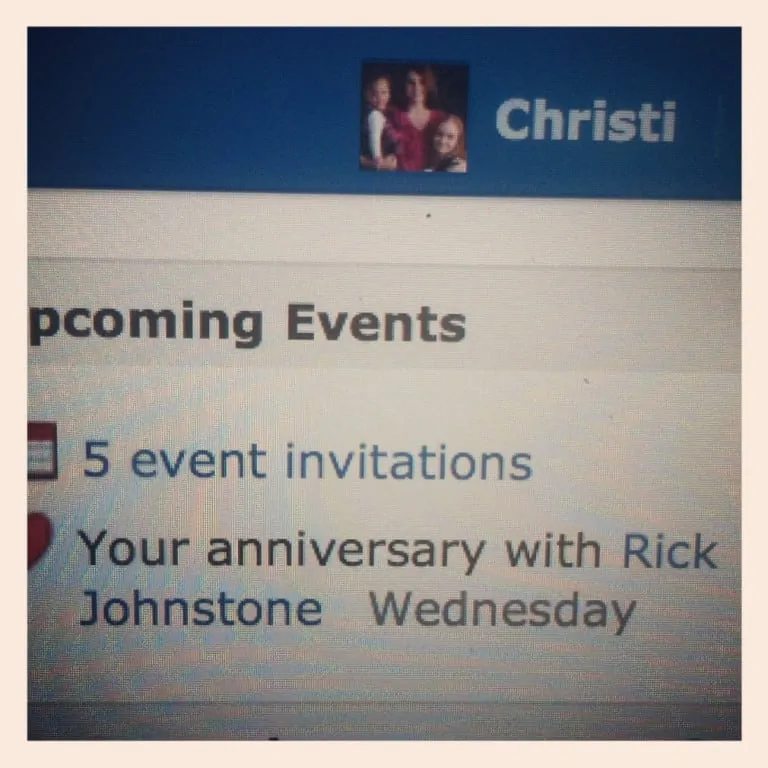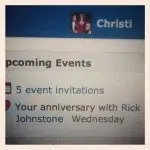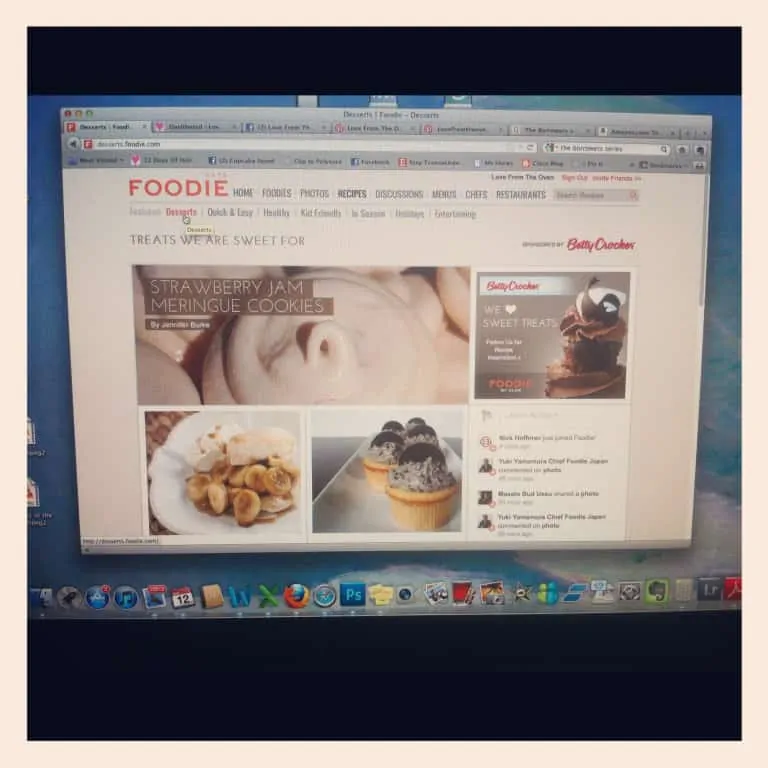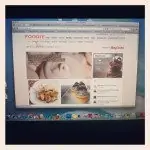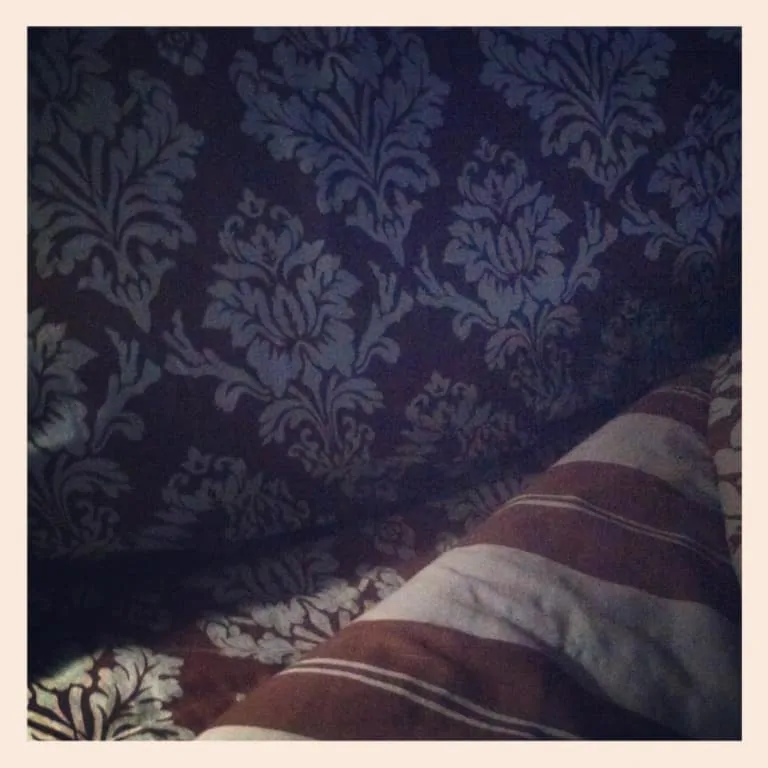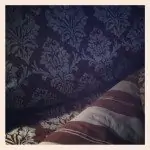 1. Thanks FB for reminding me that I have an anniversary tomorrow. I am notorious for getting the date of my anniversary wrong (totally serious!).
2. Answer some more emails, get blog post up, share it on Facebook, visit a few food related websites.
3. Finally time to put my feet up and relax with my iPad and whatever Bravo has on for me to watch.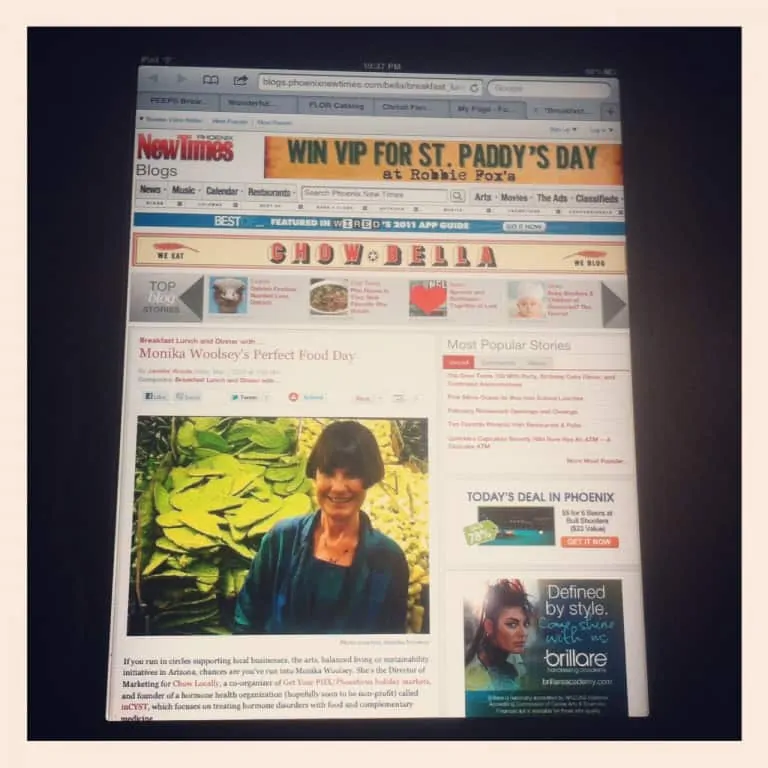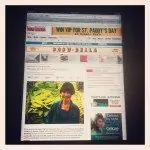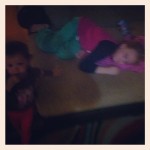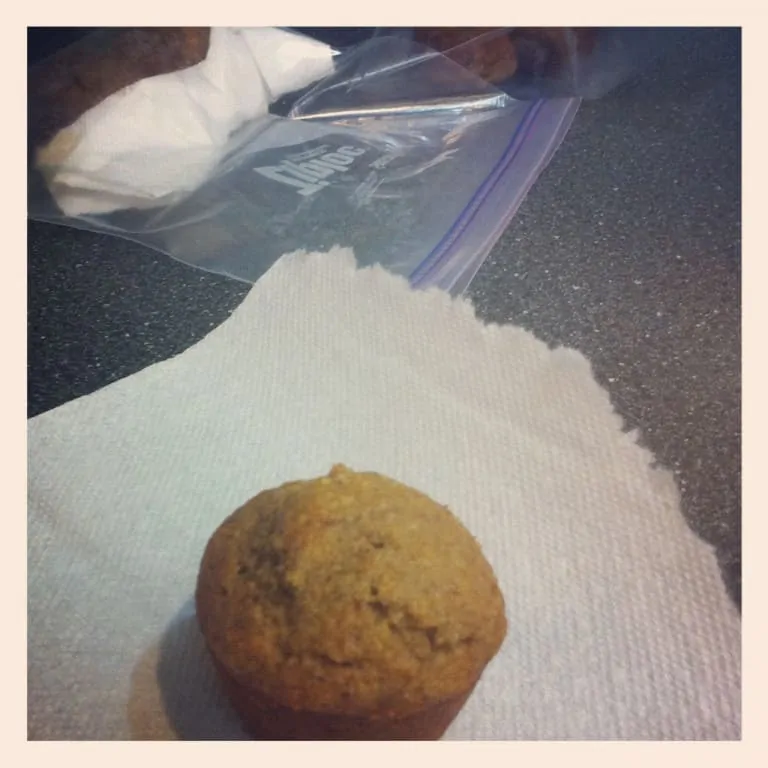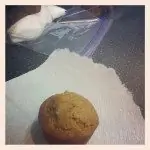 1. One of the things I love about being a food blogger is I never know what each day holds. At the end of the day, I read over emails, recipe development contracts, new product pitches, recipe requests and ideas and see what readers are requesting. Right before calling it a night, read an email with a fun invite to take part in The Phoenix New Times "Perfect Food Day". 11:06pm. Fall asleep.
2. G is up at the crack of dawn with her Daddy. B is less enthusiastic about the morning.
3. Heat up my breakfast and B's breakfast and start the whole cycle over again!
That's a day here at Love From The Oven. Though I normally don't back into garage doors.
What does your day look like?