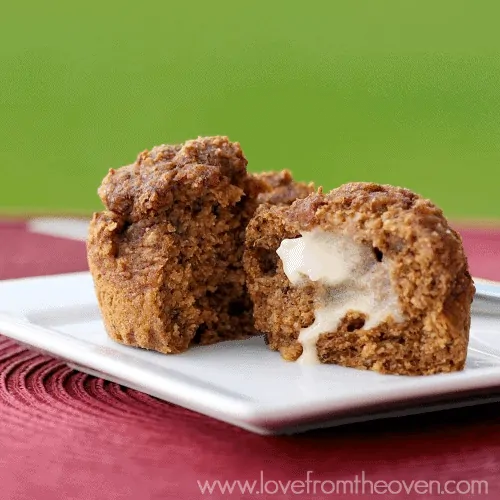 This is my favorite pumpkin muffin recipe. I've played with it for years, finally finding the perfect mix of ingredients to make a yummy, moist and flavorful pumpkin muffin, or pumpkin muffin top, that is also low in fat, and pretty darn healthy. Made with whole wheat flour, oat bran and flax seed meal, they pack a nice nutritious punch, yet still manage to be yummy enough that they are a huge hit with my ultra picky eater. As long as she doesn't see what goes in to them, it's all good.
Here's what you need…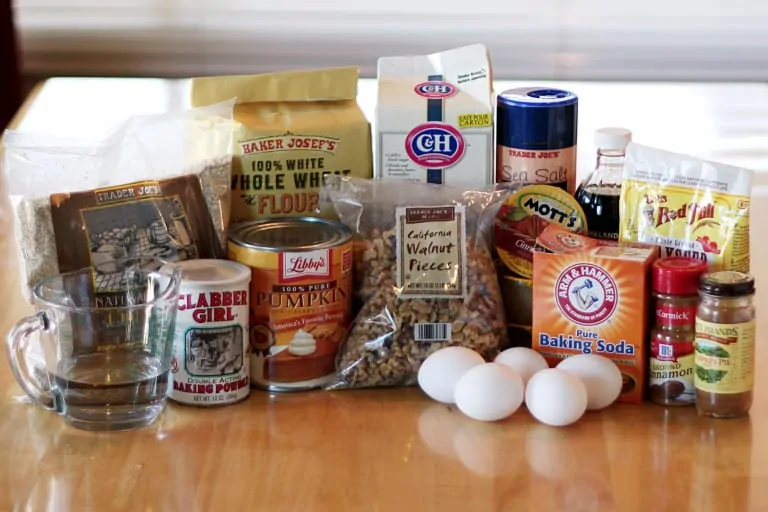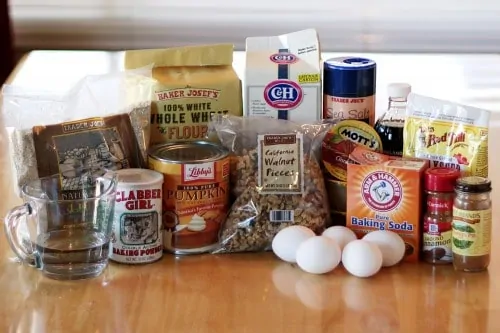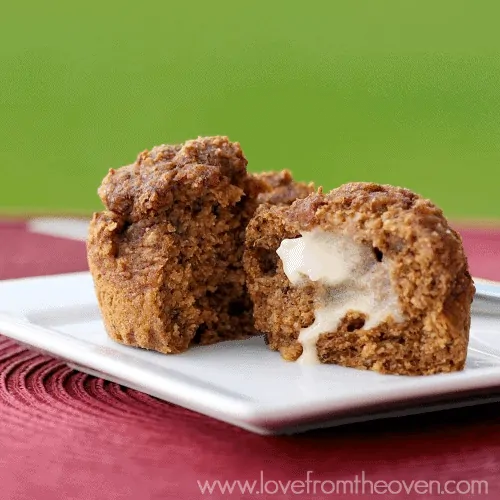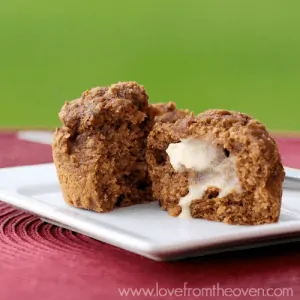 Pumpkin Muffins
These easy and delicious pumpkins are low in fat but packed with flavor.
Ingredients
2

Cups

White Whole Wheat

Whole Wheat Pastry or All-Purpose Flour

1

tsp

Baking Soda

1

tsp

Baking Powder

2

tsp

Cinnamon

we like our pumpkin spicy, so some may like less

2

tsp

Pumpkin Pie Spice

we like our pumpkin spicy, so some may like less

1

tsp

salt

1/2

cup

sugar

1/2

cup

brown sugar

1

cups

Canned Pumpkin

not pumpkin pie mix

1/2

cup

applesauce

1/3

cup

water

2

eggs

Walnuts or pecans as desired
Instructions
Preheat oven to 350 degrees F.

Place dry ingredients into bowl and stir. Add liquid ingredients and stir until just combined. Do not over mix.

Scoop into muffin cups that have sprayed with non-stick cooking spray or are lined with paper liners.

Bake for

Remove from oven and allow to cool. Enjoy!
Disclaimer
Nutrition information is estimated as a courtesy. If using for medical purposes, please verify information using your own nutritional calculator. Percent Daily Values are based on a 2000 calorie diet.
First things first, preheat your oven to 350 degress. Making these is super simple – combine all of your dry ingredients in one bowl, and combine your wet ingredients (pumpkin, water, egg whites, applesauce) in another. Than mix them together.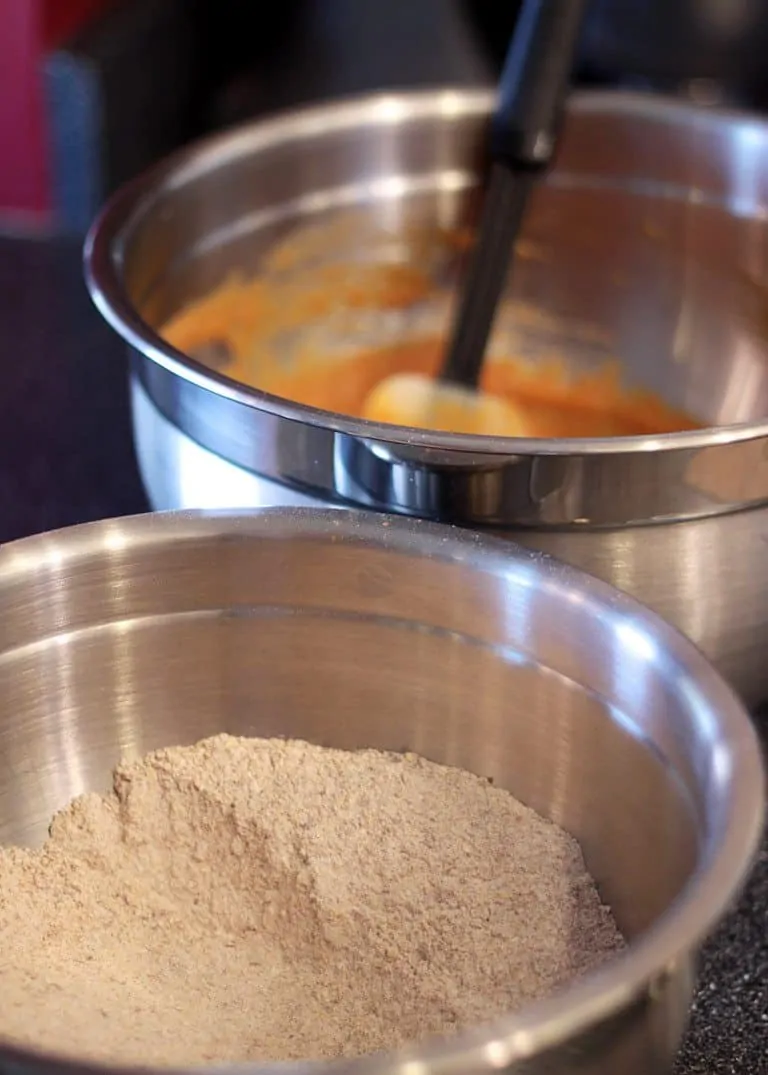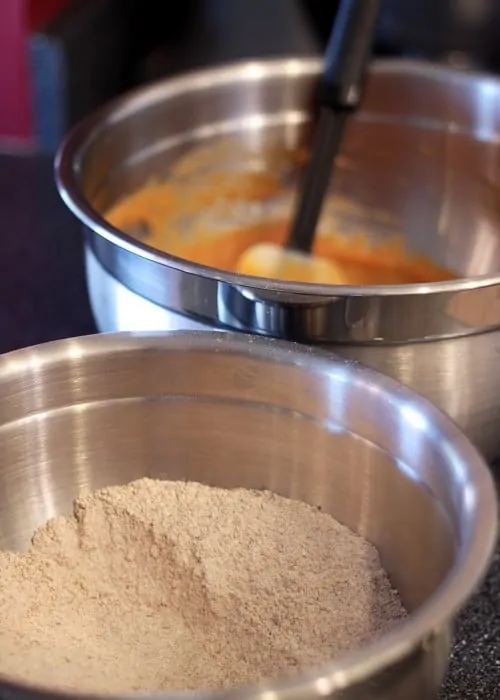 I think applesauce is the quiet star of these muffins. If you notice there is not a single drop of oil in them. I slowly decreased using oil in my muffins, adding more applesauce, until it became all applesauce. Bye bye oil!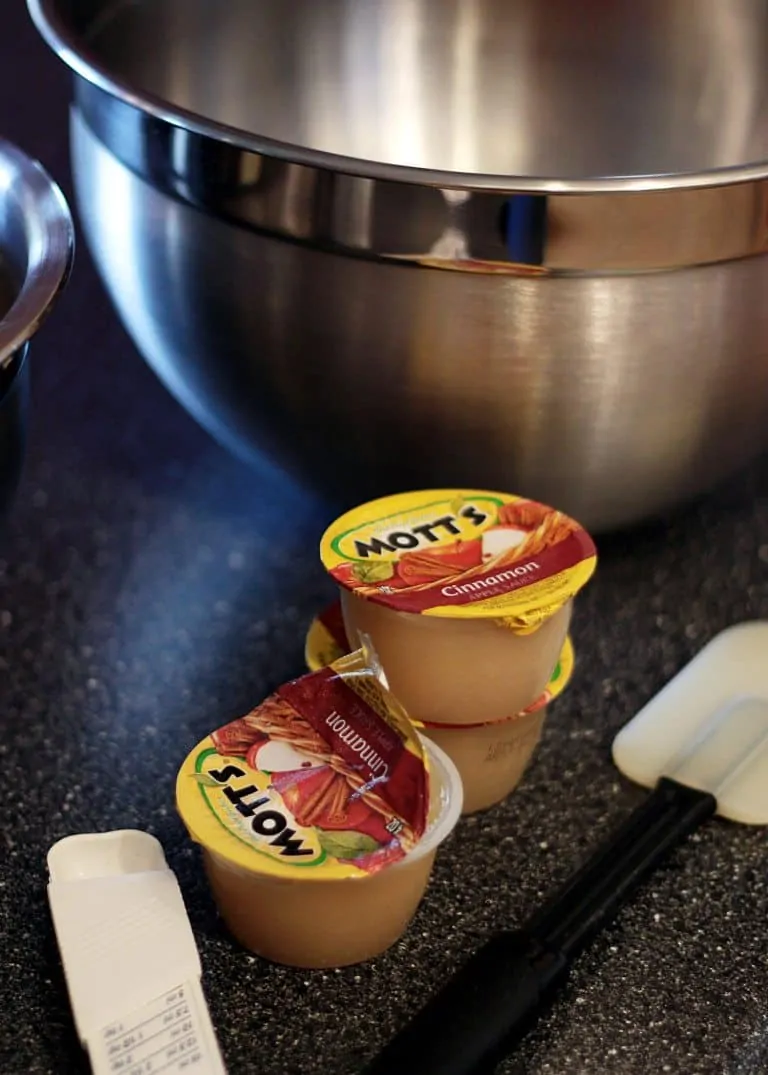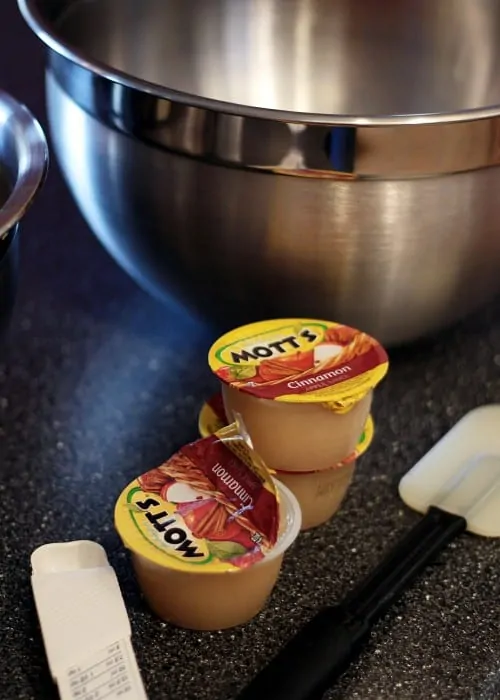 When I make muffins, I make half the batch as muffin tops and half as muffins. The main reason I do this is my daughter is a nut allergy kid, so no nuts for her. However I LOVE nuts in my baked goods, so I make hers first, as muffin tops. She likes the shape of them (we are big fans of Vitatop's Muffin Tops), and they are so easy to freeze and toss into her lunchbox or backpack. After her muffins are cooked (I always cook our batches separately), I than add nuts to the muffin batter, and make mine in traditional muffin tins. This leaves us no confusion on which ones have nuts and which ones don't.
No nuts.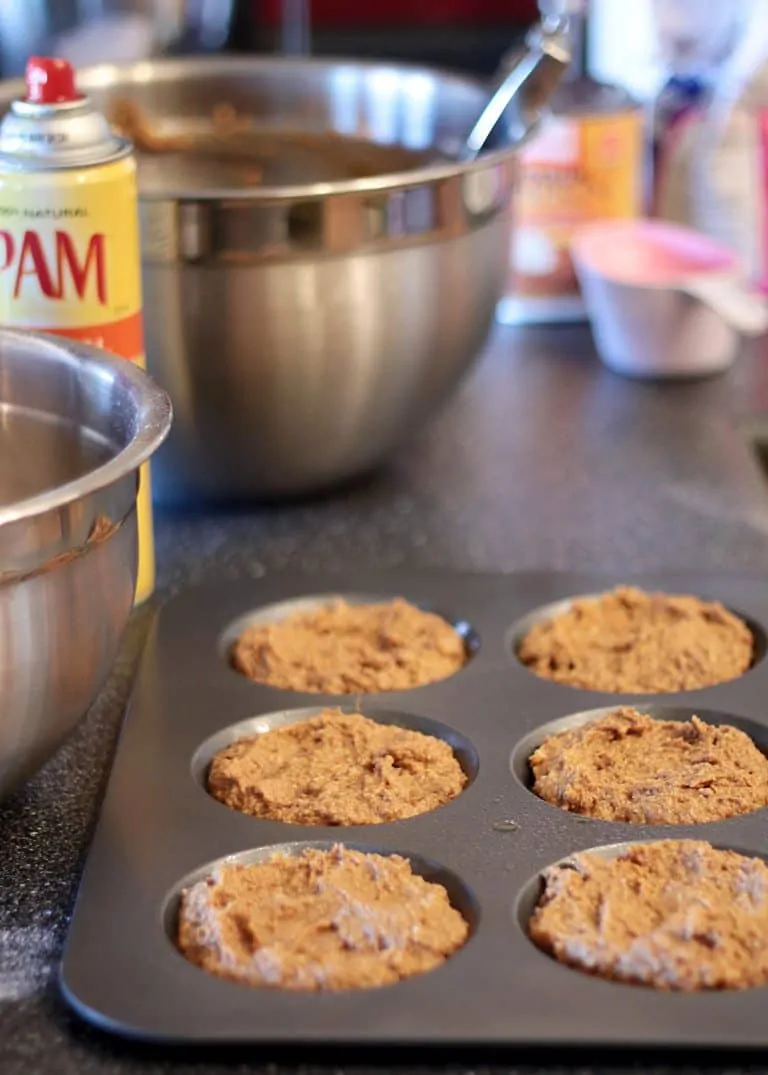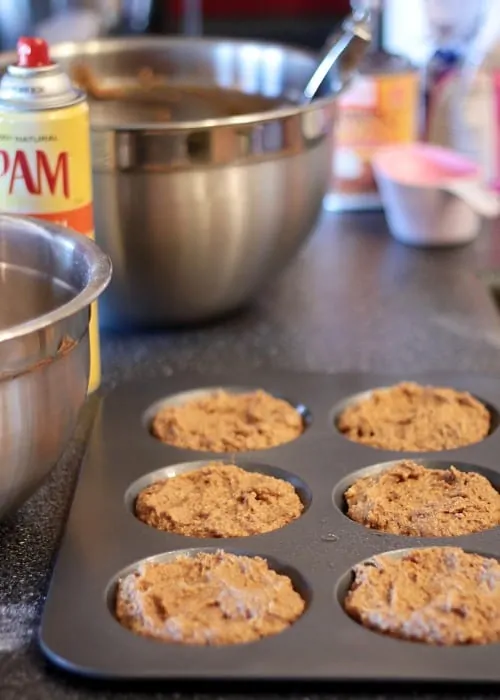 Nuts.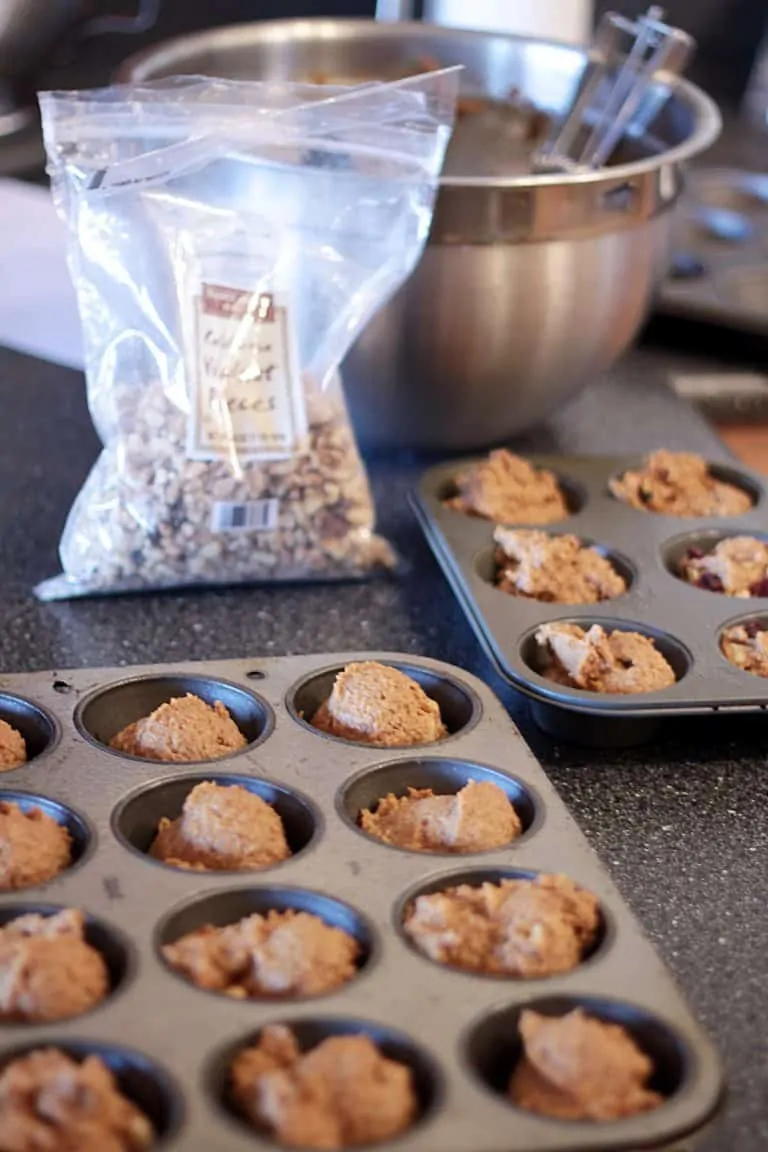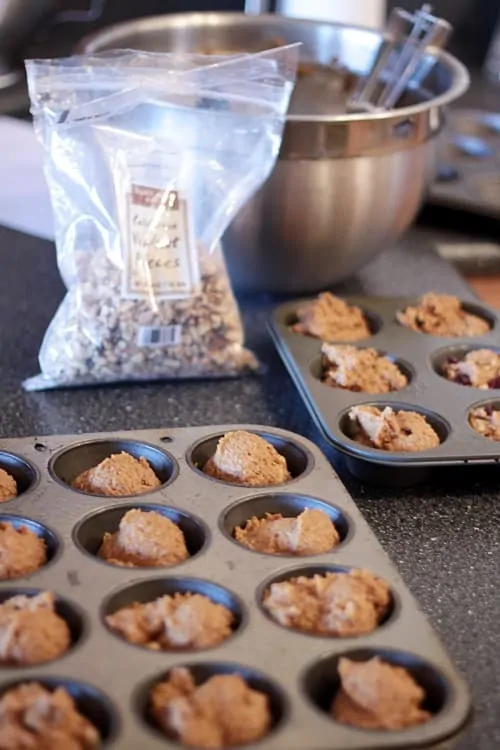 Whichever way you go – grease your muffin pan or muffintop pan, than fill them up! For this recipe I made 12 muffin tops and 18 muffins. I bake the muffin tops at about 12 minutes, and the muffins for about 15. Remove from oven and let cool.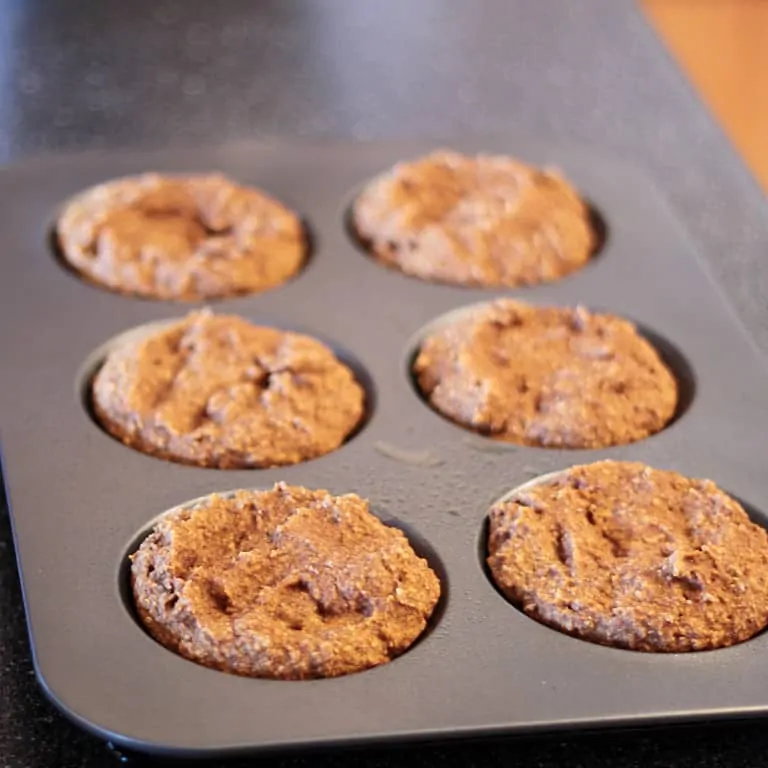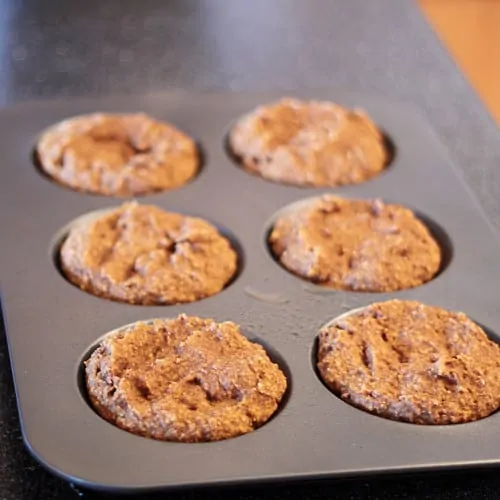 And now enjoy! I usually can not resist having one fresh out of the oven, with butter (well, there goes that low-fat thing I guess).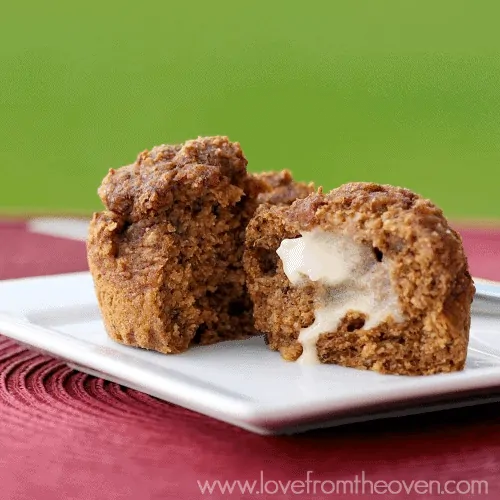 I also added a few dried cranberries to this batch. Anxious to try one and see if that might become a regular addition.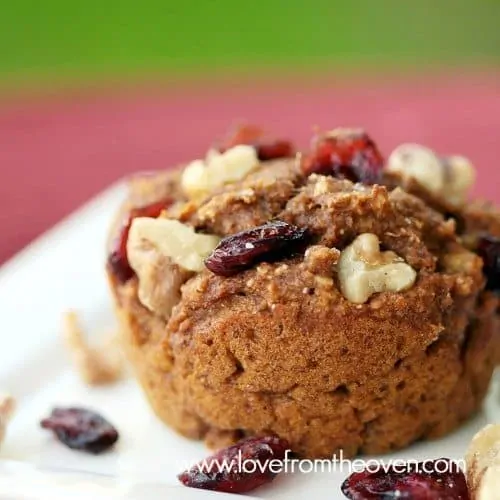 Pumpkin muffin tops for my girl!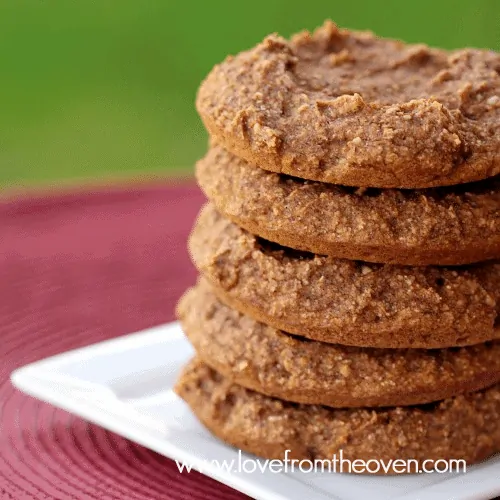 I love love love this recipe. It manages to combine good for you with great tasting. That's a win win!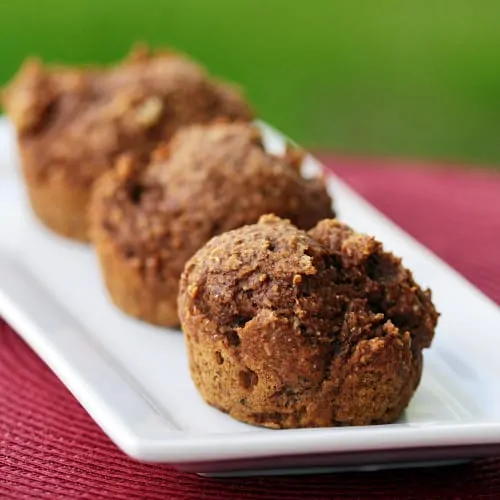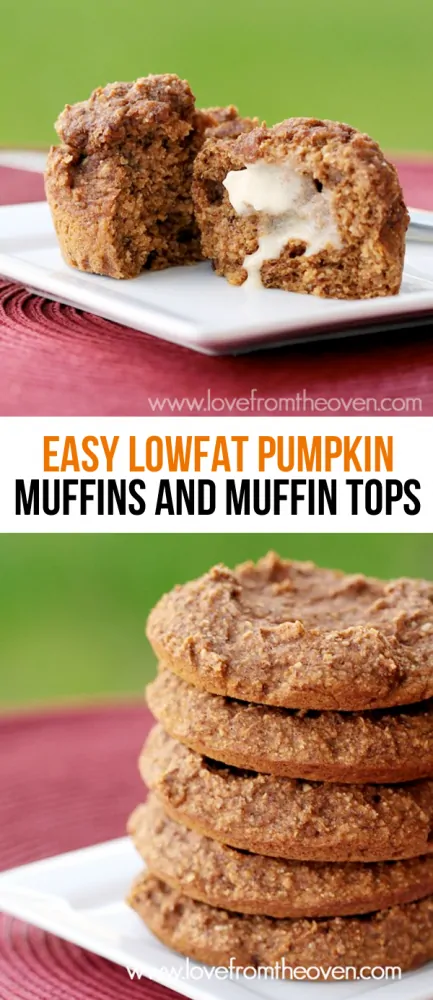 SaveSave