Do you know what today is? Let's play multiple choice…
A. It's Pi Day – 3.14
B. It's my 17th Wedding Anniversary
C. It's my brother's 4th Wedding Anniversary
D. All of the above
If you went with D, All Of Above, you would be correct.
And yes, my little brother stole my wedding date. 🙂
So in honor of all of this awesomeness, I have to share a pie recipe with you, and it just so happens that I recently had a pie recipe published in "PIE*OGRAPHY, Where Pie Meets Biography. 42 Fabulous Recipes Inspired By 39 Extraordinary Women" by Jo Packham of Where Women Cook, published by Quarry Books.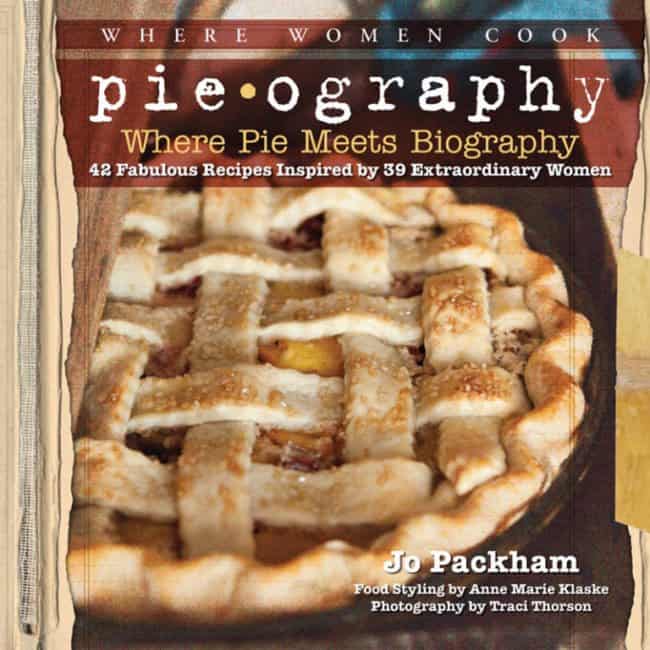 This book is packed full of amazing recipes and inspiring stories, and I am so honored to have been included.  Not only did I get to share a delicious Brownie Pretzel Pie recipe, but I also share a little story about my very special grandmother.  The book is full of recipes and stories like mine, and it is a really special book. I think baking is something that brings so many of us together and so many of our recipes are tied to family, history and memories, and this book brings those all together.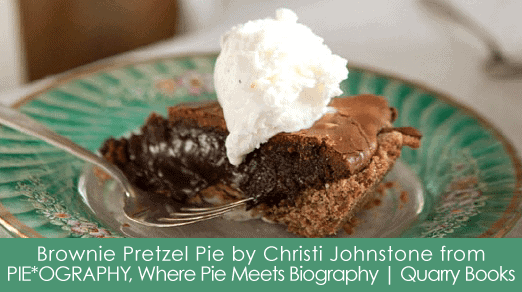 The wonderful Jo Packham and the folks at Quarry Books were kind enough to allow me to share my recipe from the book with you today, to celebrate Pi Day. So here it is, my Always Changing Brownie Pretzel Pie.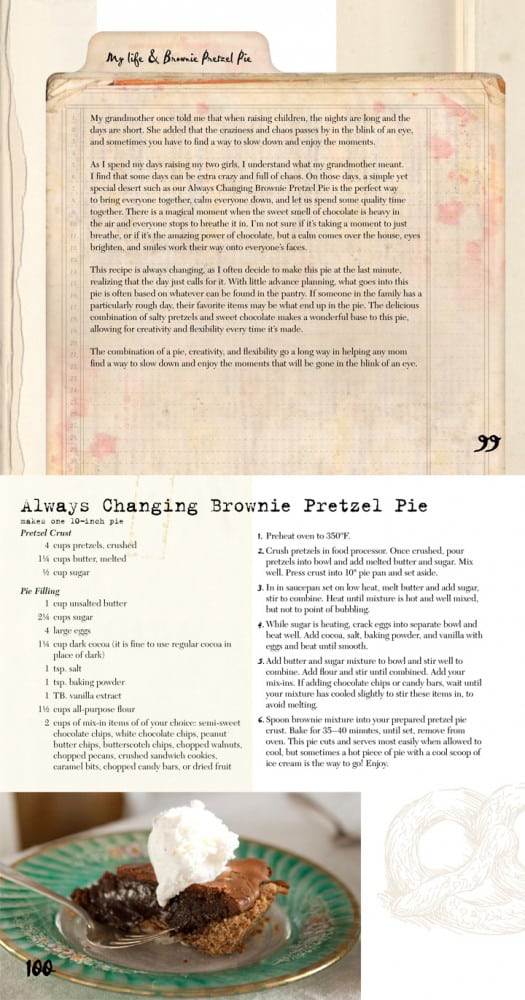 Reprinted with permission from Quarry Books.
I hope you enjoyed this recipe, we certainly enjoy eating it! Here are a few other Pie Recipes for you…
Peanut Butter Crunch Brownie Mousse Pie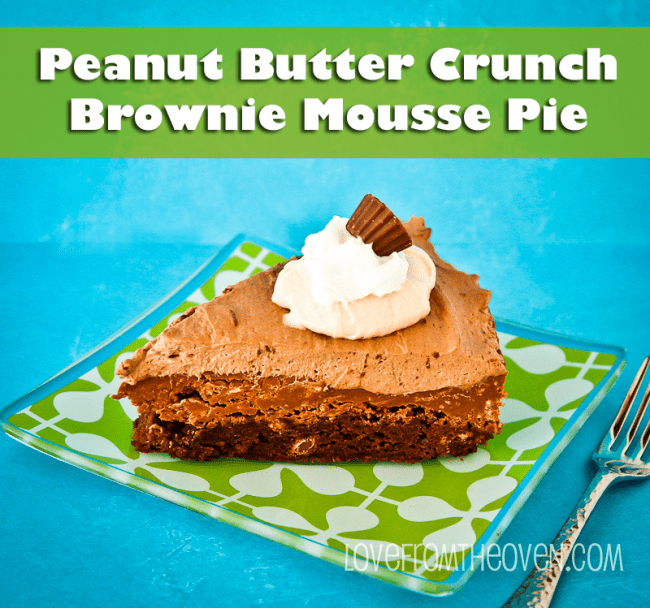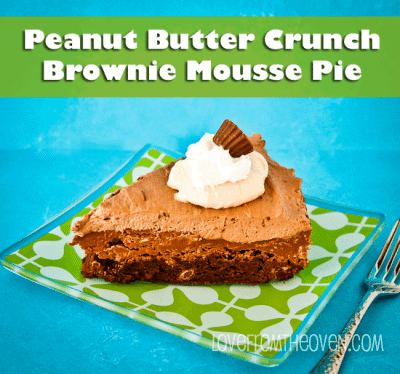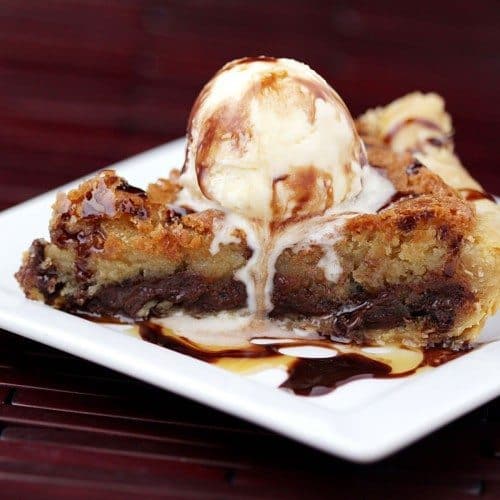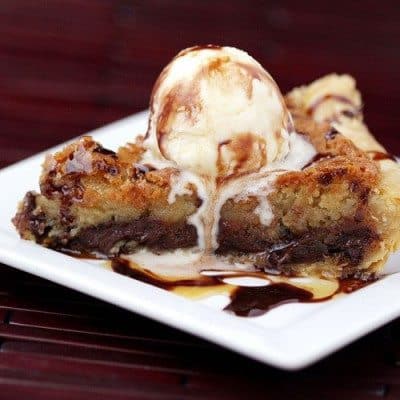 No Bake S'mores Cheesecake Pies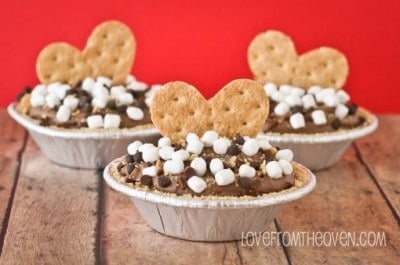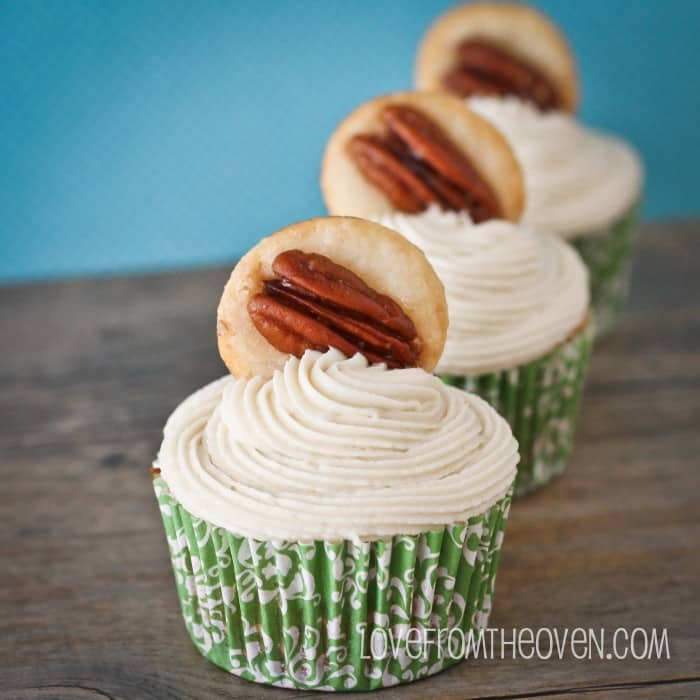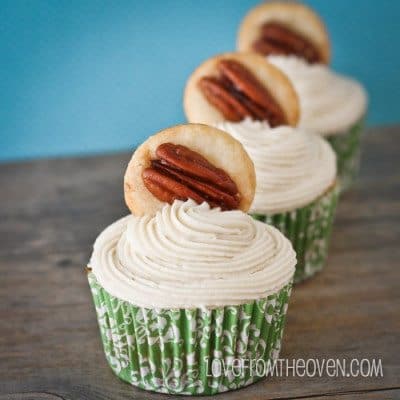 Want more options? More than 50 Fantastic Pies in this recipe round up!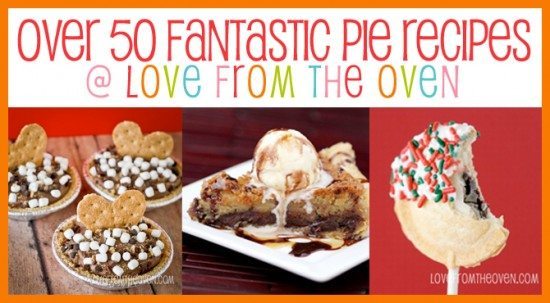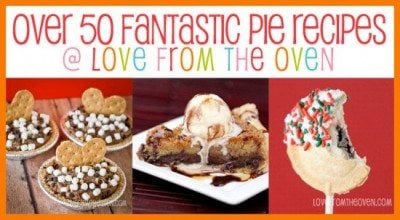 Happy Anniversary to my wonderful husband. Seventeen years of love, support and a lot of laughs to keep us going.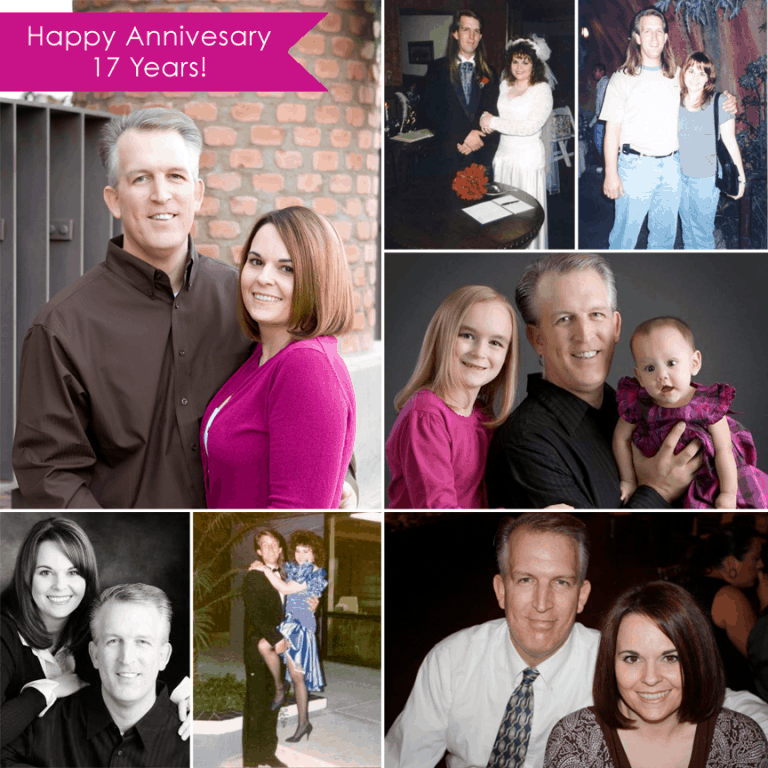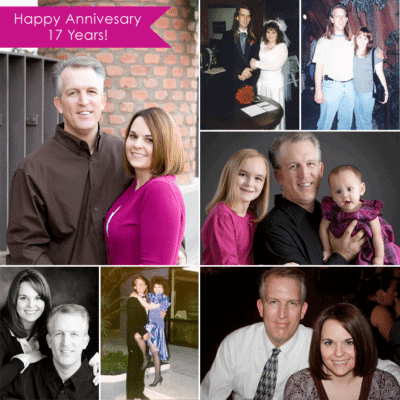 He is the best Dad (next to my own!) that anyone could ever have and a wonderful husband. Life has handed us quite a few challenges the past few years, and he's a constant steady support. We are a team, in this thing together.
"Sometimes I wonder
How I'd ever make it through,
Through this world without having you
I just wouldn't have a clue"
♥ ILYBAWBAFAIAEL ♥
And a Happy Anniversary to my brother and his wonderful wife as well.