Remember the Brown Butter Chocolate Chip PEEPS Crispy Treats I made a few days ago? Well if you've been reading my blog for any time, you probably knew that I would simply have to dip them in chocolate. I mean that cute little bunny shape was just calling out for it!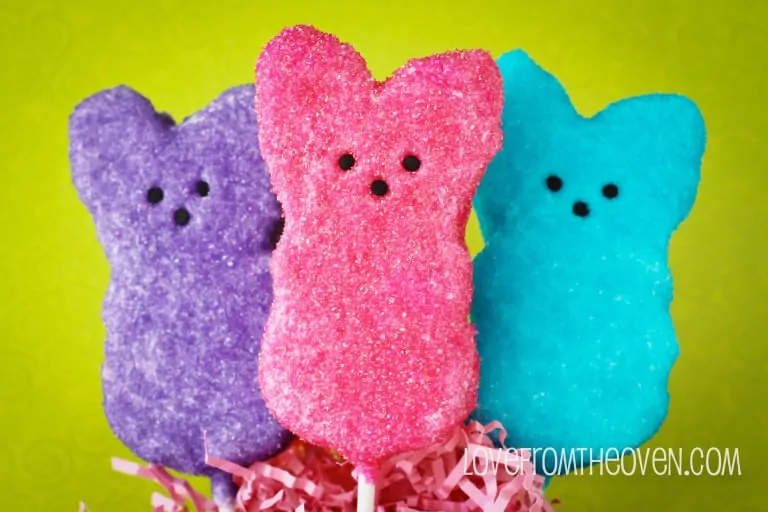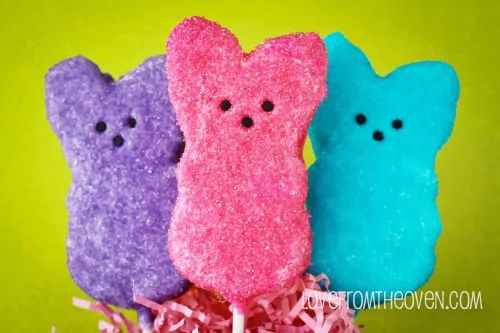 PEEPS. Crispy Treats. Chocolate. Sprinkles. It's all good!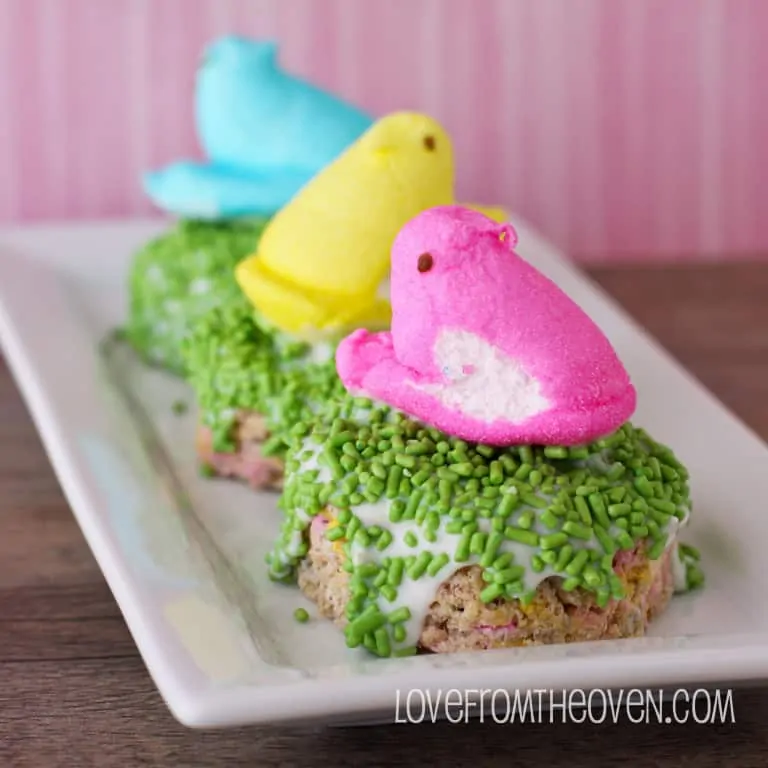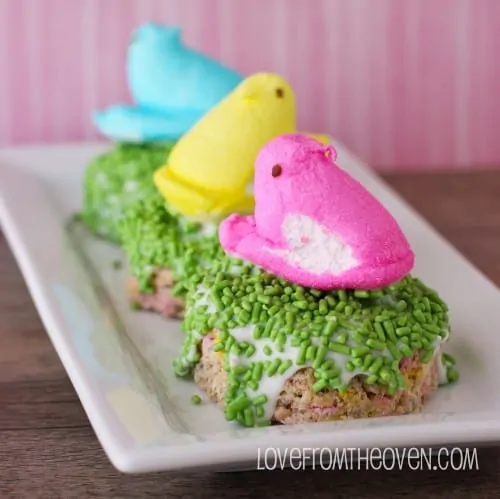 These can be as simple or complex as you want. You can put them on sticks or not – just keep it easy and fun and make it work for you.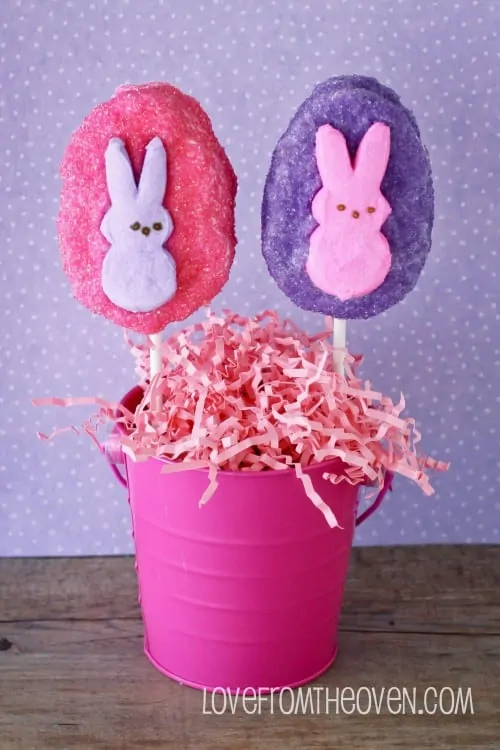 After making your crispy treats, get your chocolate ready. And your sprinkles of course.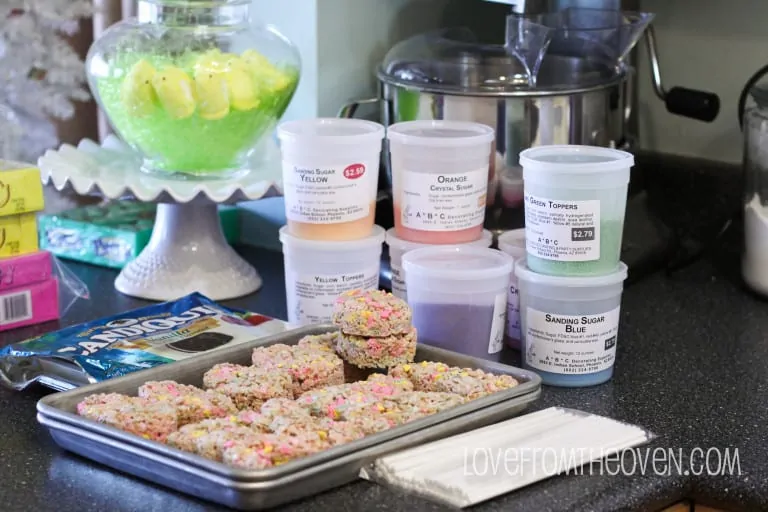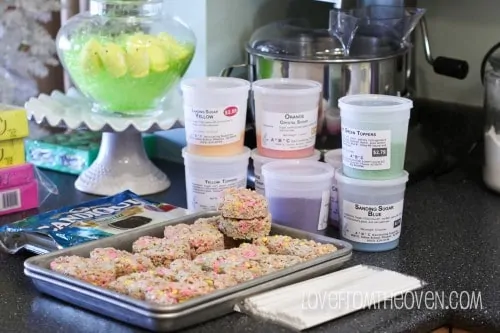 If you are going to put your crispy treats on sticks, I recommend dipping the sticks in chocolate and putting the crispy treats on them, then popping them into the freezer for a few minutes to let the chocolate set.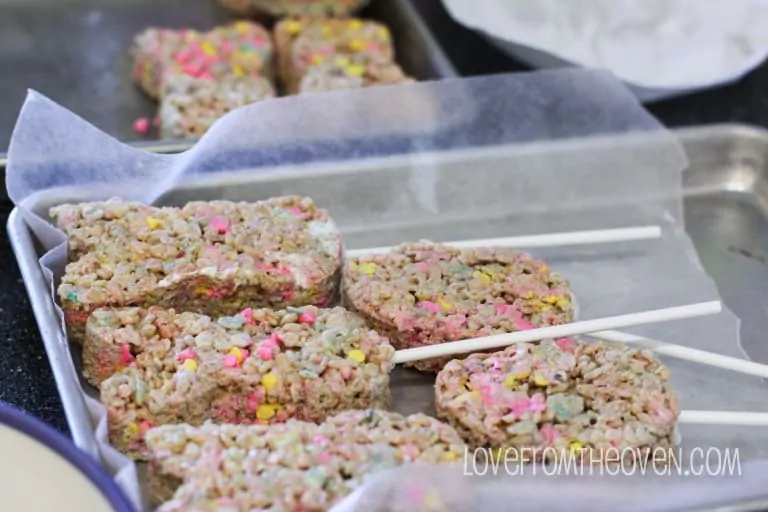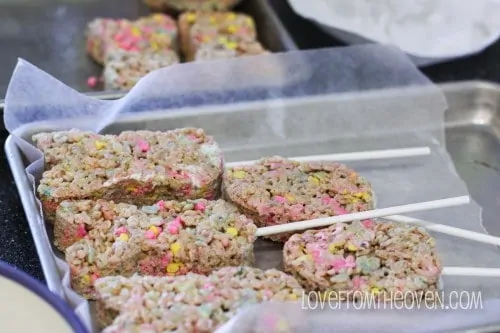 And then it's time to dip them into the chocolate. I find that spooning the chocolate over them tends to work the best. And then cover with sprinkles!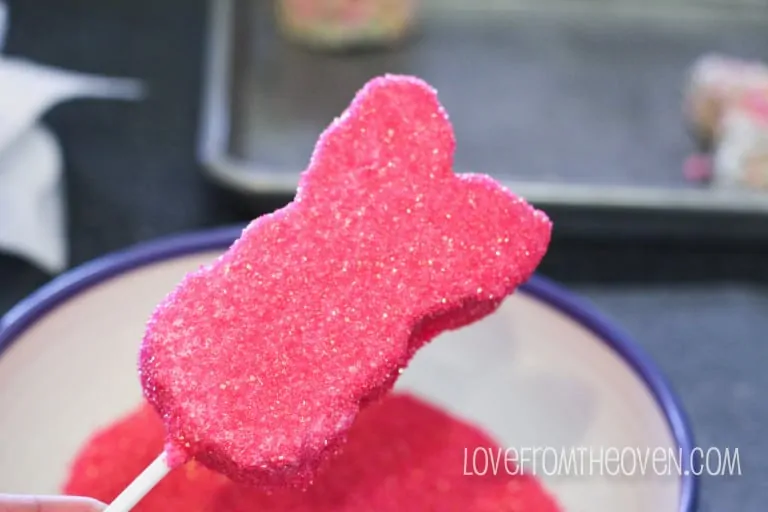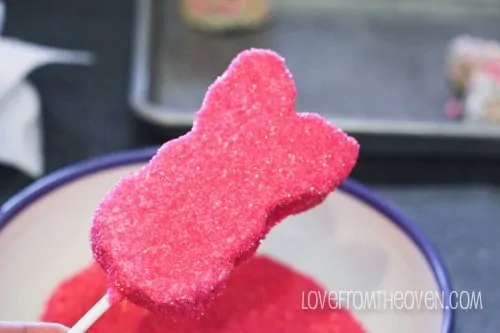 For the bunnies, I used some round black sprinkles from Halloween for the nose and eyes. For my egg shaped crispy treats, I added a PEEP bunny to each one. I cut my PEEPS bunnies in half before adding them to the chocolate, but you don't have to.


That's pretty much it. Super simple. For a more detailed how to, check out this post for some that I made last year with premade Rice Krispies Treats.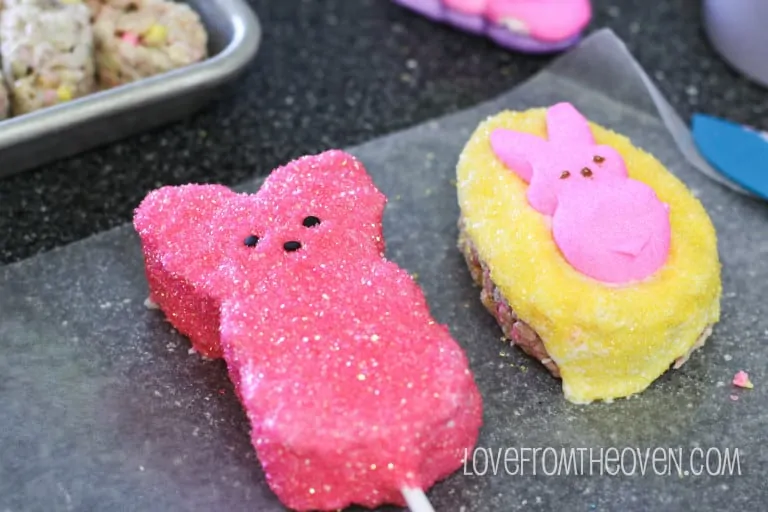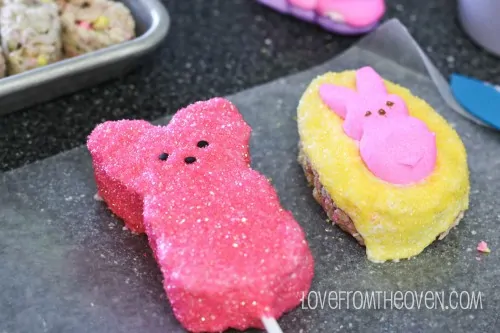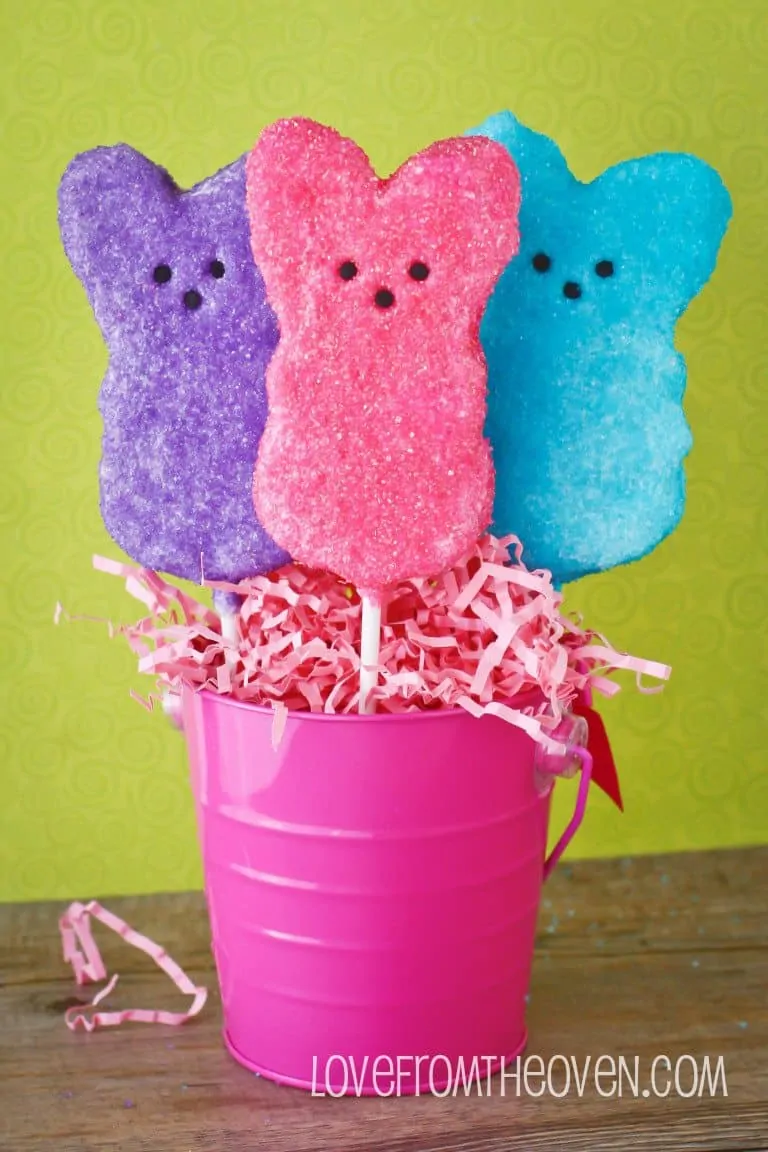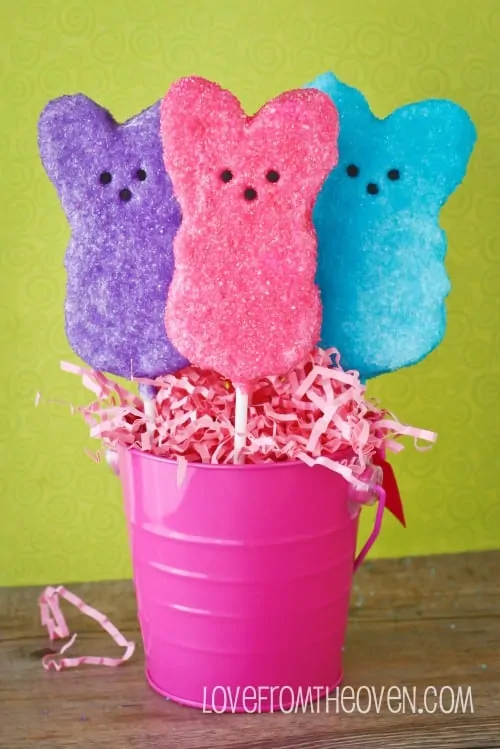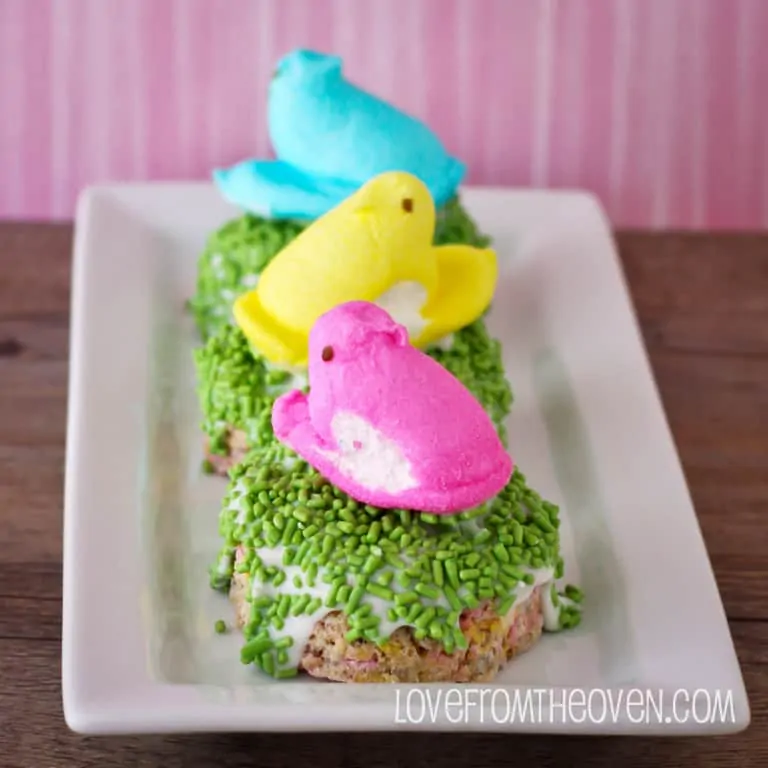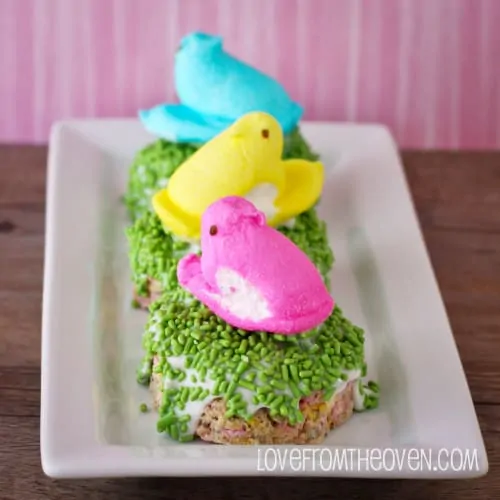 Make sure to also check out the PEEPS Crispy Treats my daughter and I made last Easter…