With all of the recipes and sweets I make with PEEPS, it's hard to believe that I haven't made rice crispy treats with PEEPS as the marshmallows. Well there is no time like the present.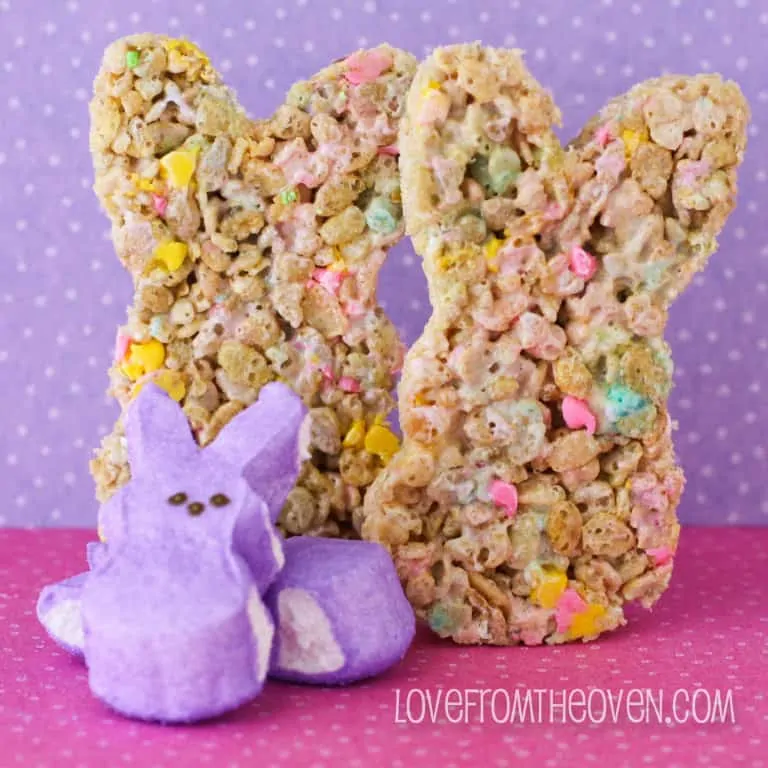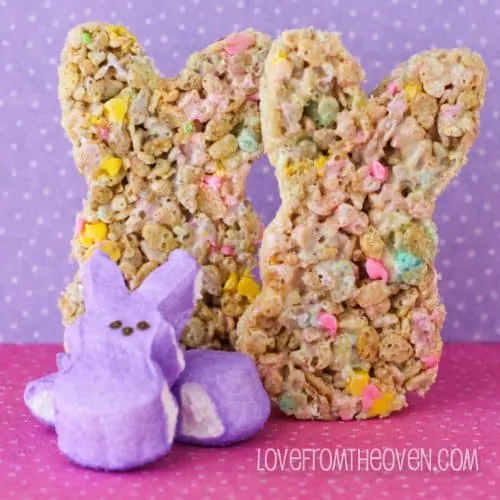 I saw this recipe over on Serious Eats and figured I'd give it a try.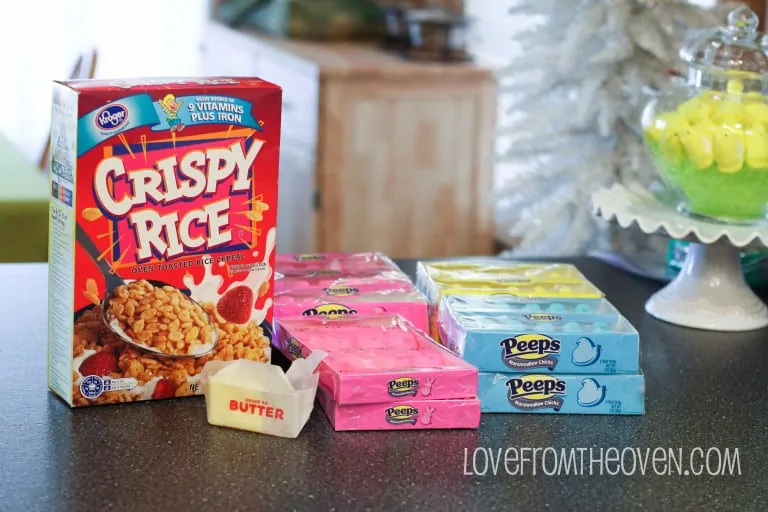 Because I kind of have a "more is more" thing with baking, I used about 42 PEEPS instead of the 35 in their recipe and I decided to add some mini white chocolate chips (colored pink and yellow).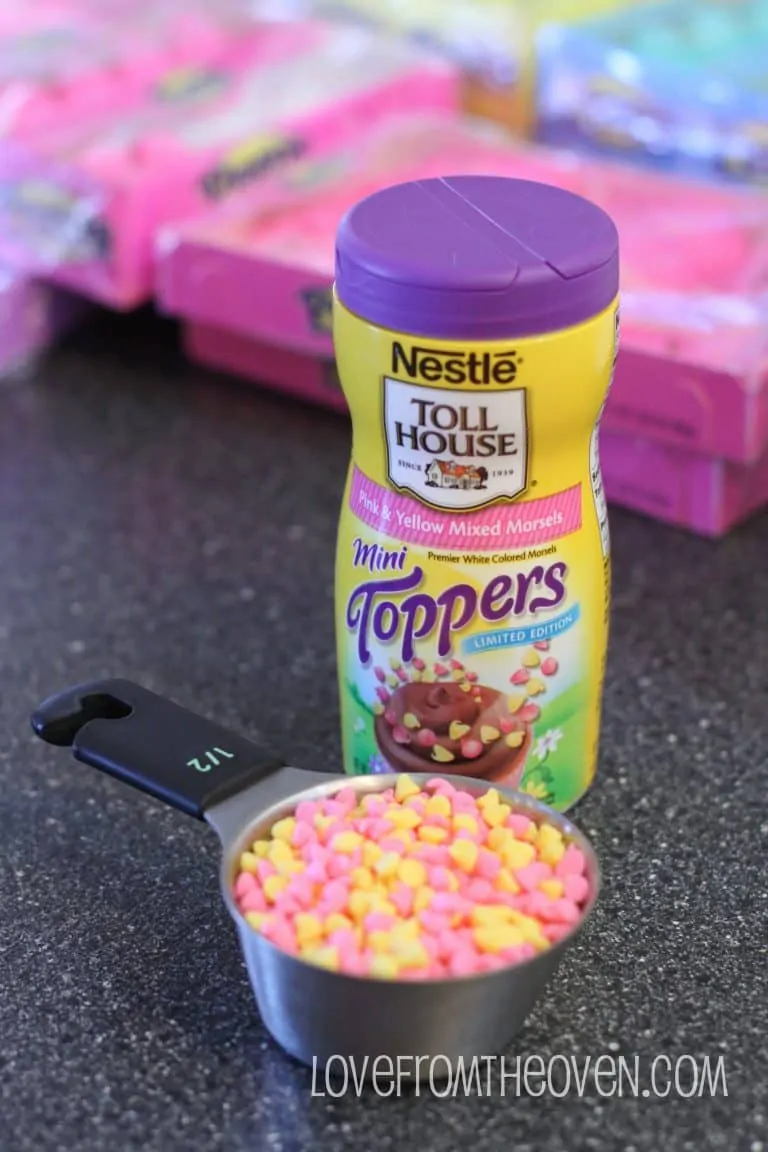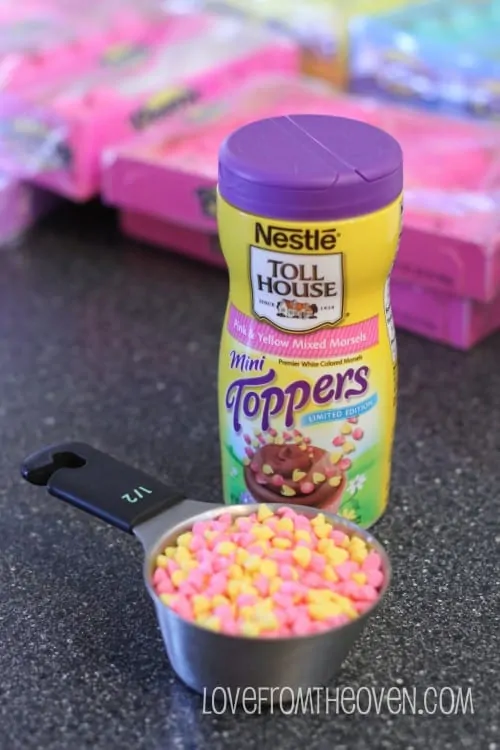 The instructions said that if you want to retain the different colors, you are not to stir the marshmallows while they melt. I found this absurdly hard. I'm a pot stirrer. Well, in kitchen, I try not to stir any pots outside of kitchens. But, I showed great restraint.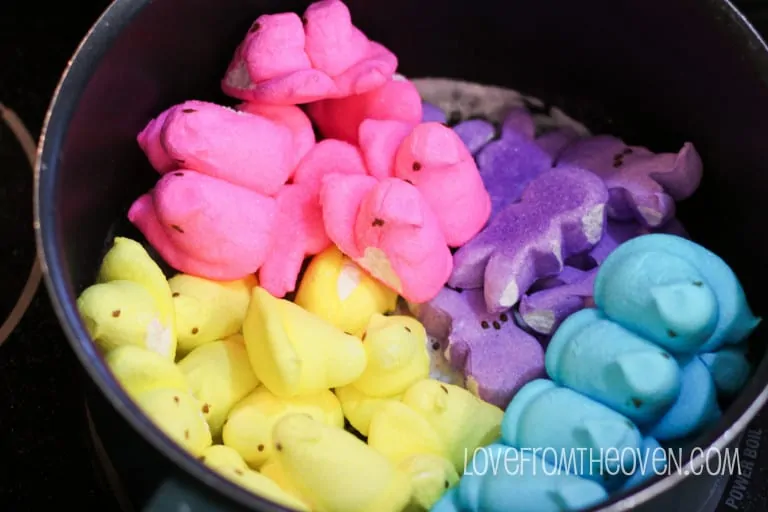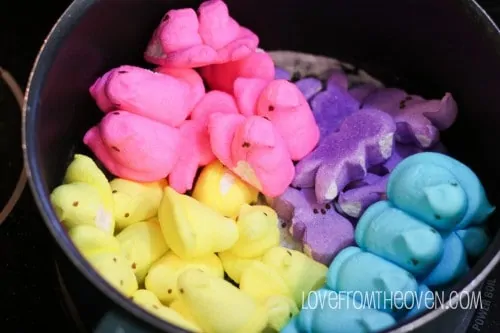 Do not stir. Do not stir. Do not stir. I swear it was like torture.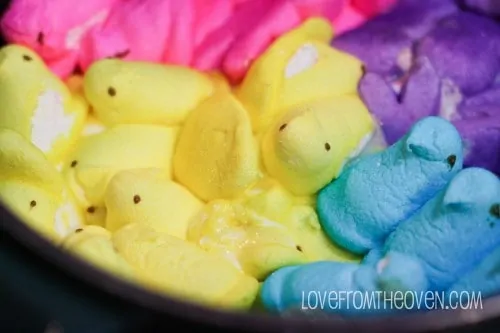 So two things. The least fresh PEEPS (because I someone didn't close the bag they were in well) melted the quickest, and the freshest ones took the longest. Random trivia you may need one day (not sure for what, but now you know). And if you don't stir the butter under the PEEPS it browns. Luckily brown butter is totally in foodie vogue so we'll just pretend it was completely intentional.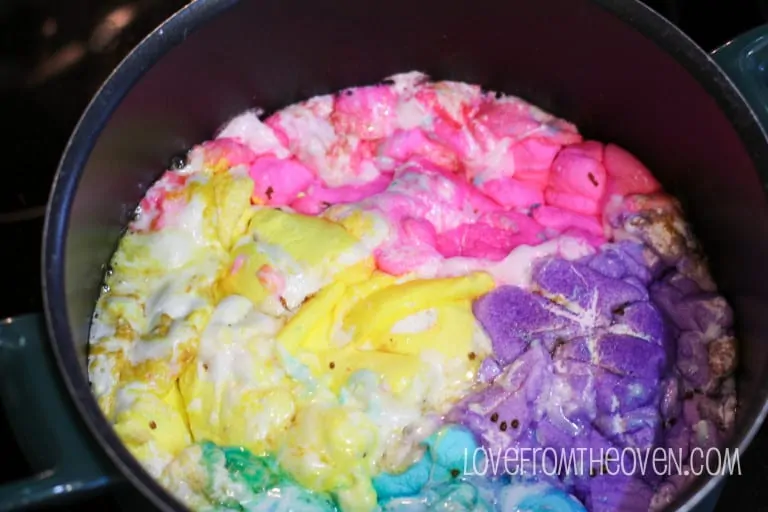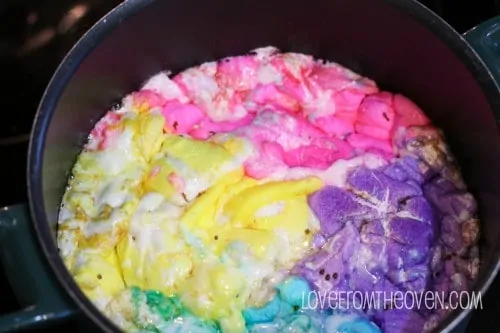 I felt kinda bad for doing that to them. Poor pretty PEEPS. But I got over it. And tossed them in with some Rice Krispies and mini chocolate chips.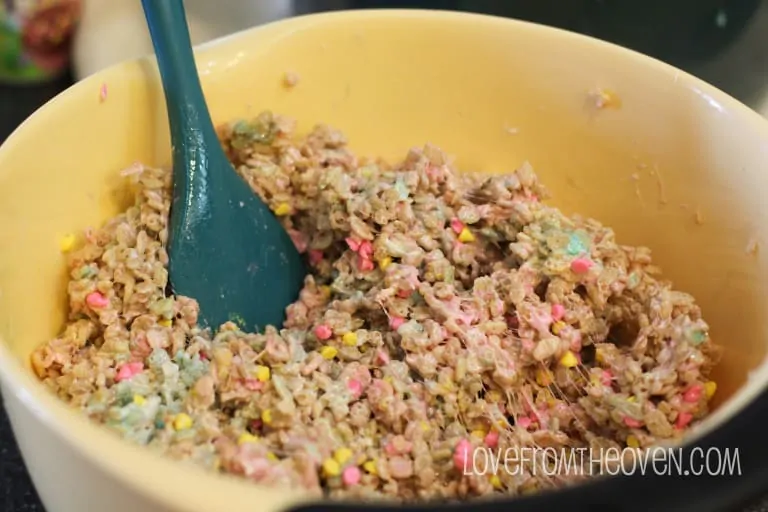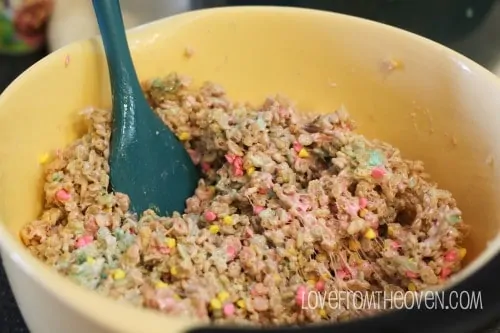 I have two tricks, if you can call them that, when it comes to making crispy treats. I spray my spatula with cooking spray so that it doesn't stick to the marshmallowy goodness…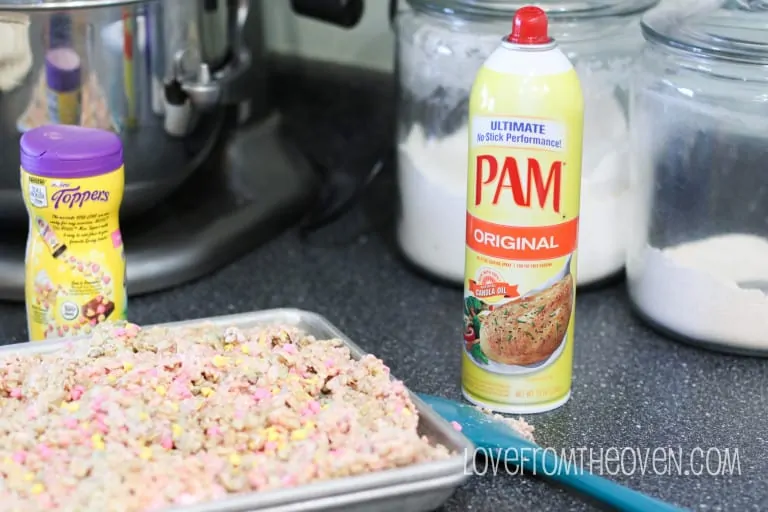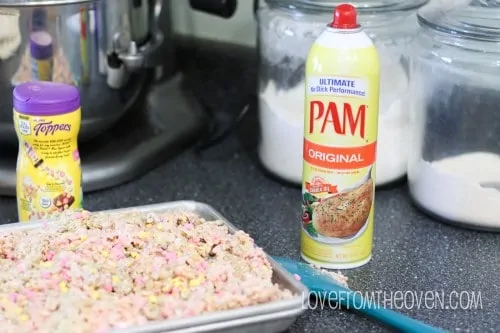 And after I have my treats in the pan, I press down on them with wax paper, as I prefer a nice compacted krispy treat.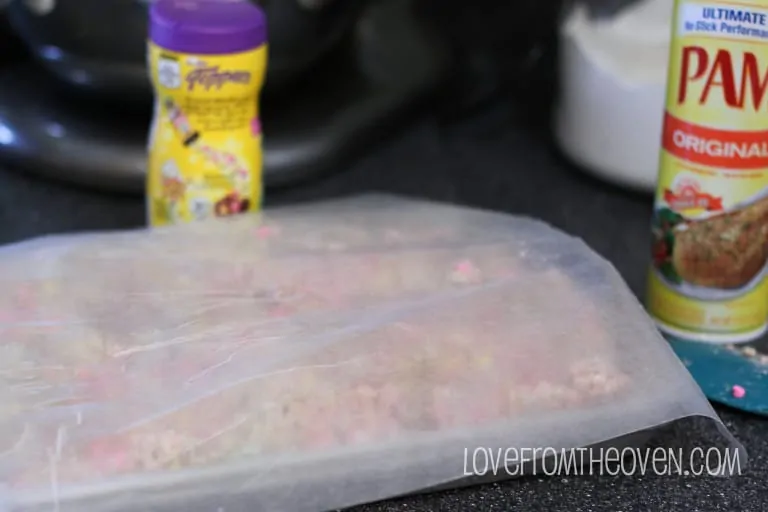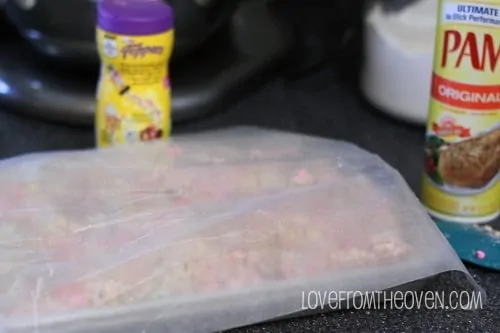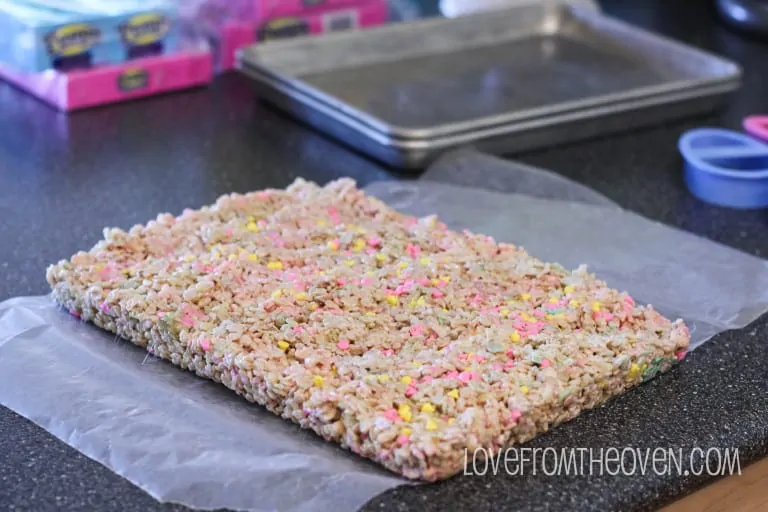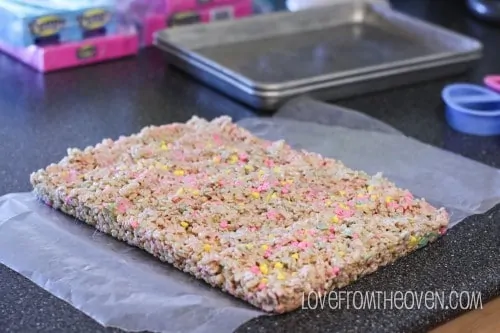 I love to cut my crispy treats out with cookie cutters, and the cute little PEEPS shaped bunny cookie cutter I found last year at Hobby Lobby was the perfect choice.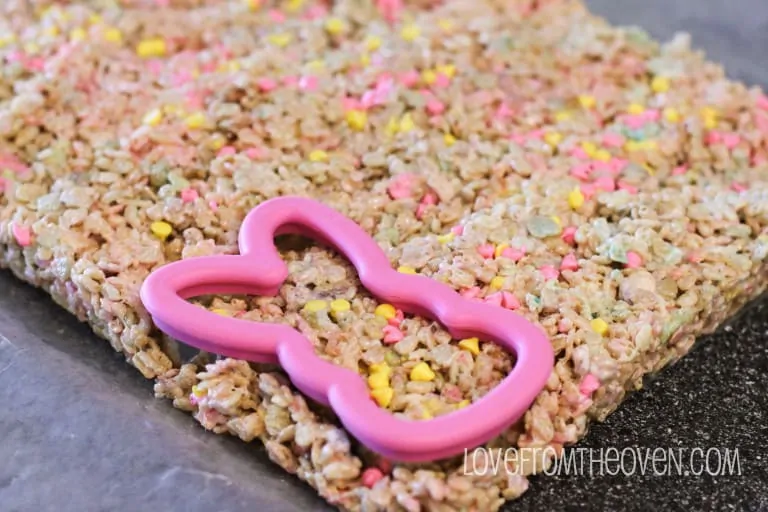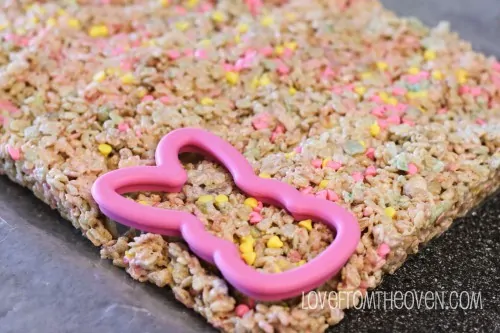 I haven't checked if they have one at Hobby Lobby this year, but the PEEPS and Company online store has the cutest cookie kit that includes three cookie cutters. I want need this set – it has the cute little chick!!!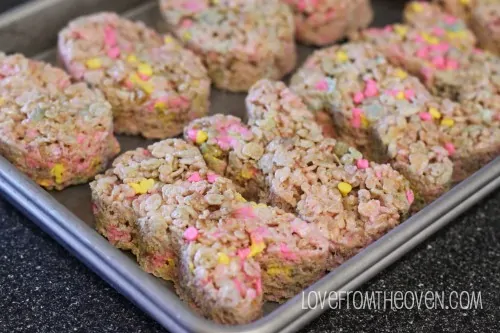 That's pretty much it! So cute and sweet. And the brown butter actually gives it a warm depth of flavor that balances the sweetness nicely.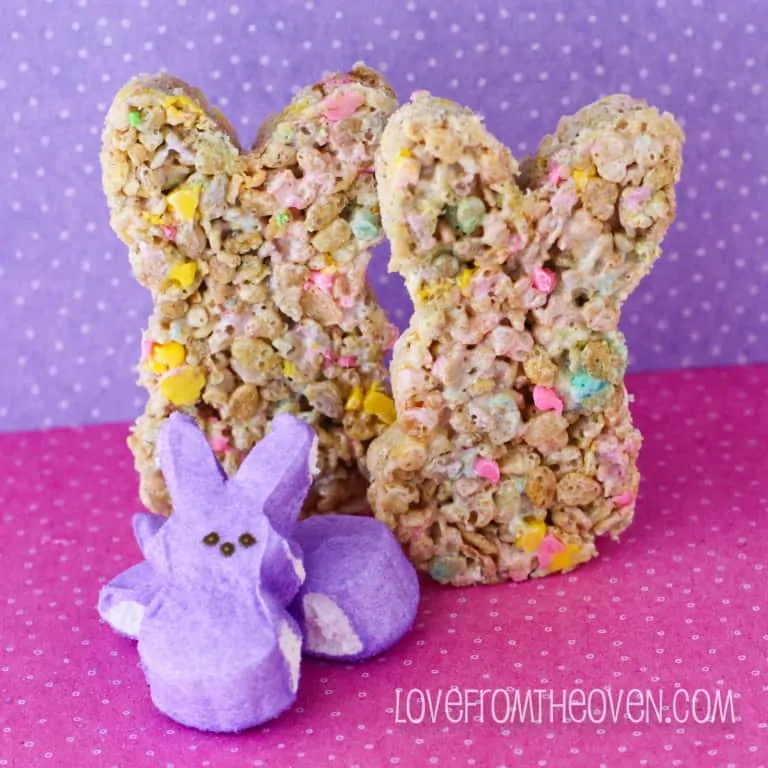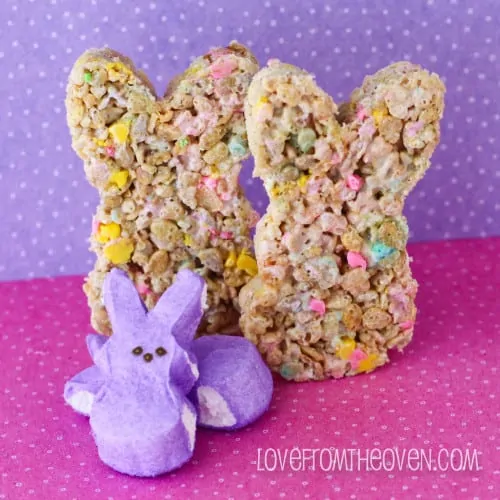 Check back tomorrow, it's safe to assume that I had to have a little more fun with these crispy treats! But for now, check out some of the crispy treats I topped with PEEPS last year…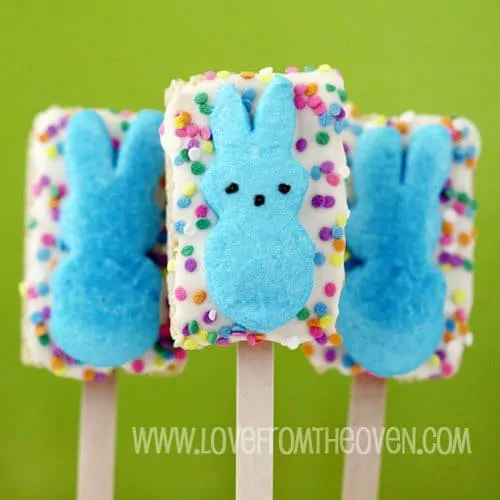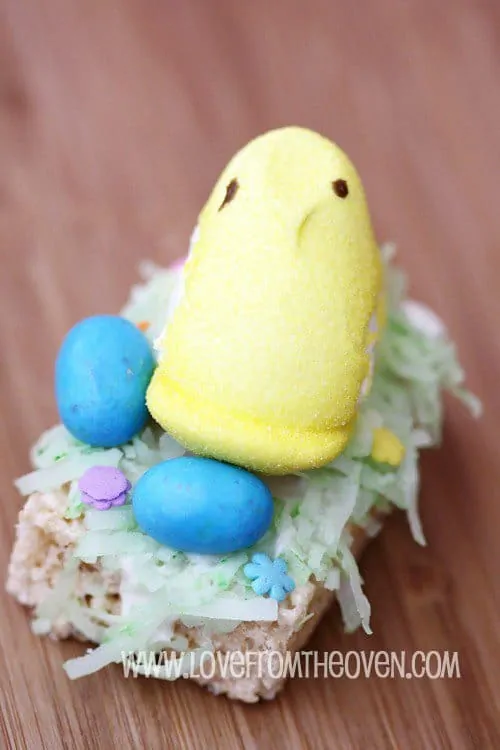 Don't miss my Fruity Pebbles Treats!