Chocolate covered pretzels might be my all time favorite treat to make and share. They are SO darn easy to make, there is no baking, the options for customizing them are endless and with their delicious sweet and salty crunch, everyone always loves them. If I'm ever unsure what to make to take to a party or give to friends, chocolate covered pretzels are my go to treat.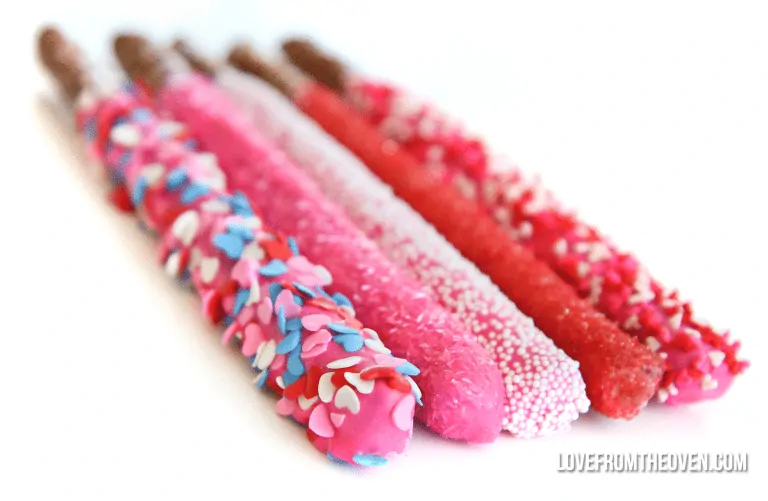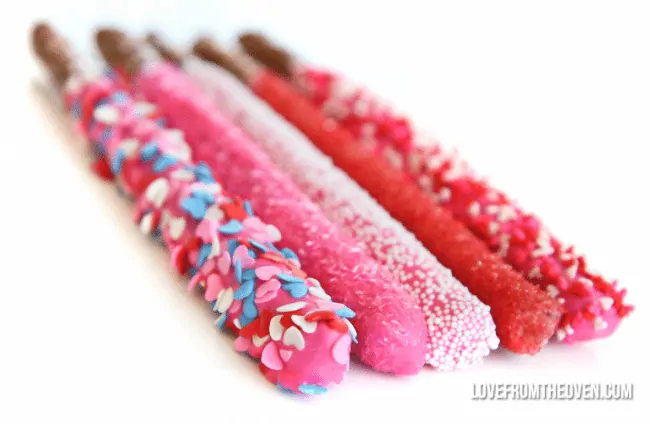 The pretzels I am sharing today are made with the pretzel rods.

I love them and they are pretty, but truth be told I really prefer to make the knot style. The rods are a bit trickier to dip and cover with chocolate (I tend to hold my pretzel rod over my bowl of chocolate and spoon the chocolate on and down the pretzel), where the knot style are the perfect size to dip in a bowl of chocolate. I am pretty devoted to the Snyder's Old Tyme pretzels when it comes to the knot shape, as they are about the same thickness as the pretzel rods, and I think it's a perfect ratio of pretzel to chocolate.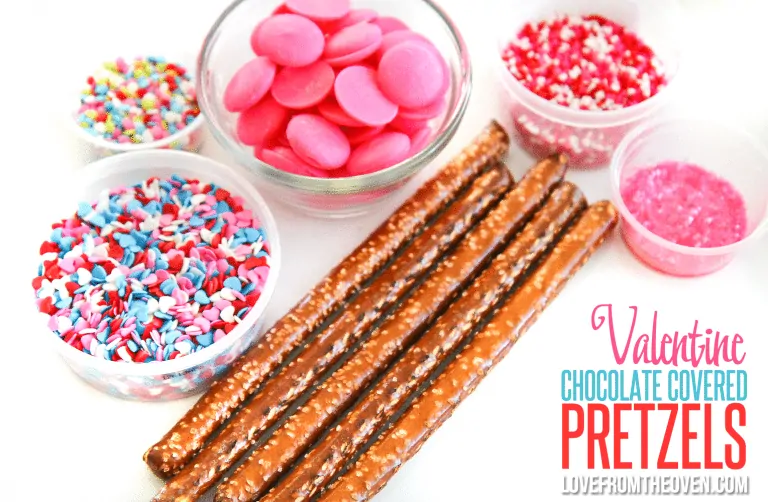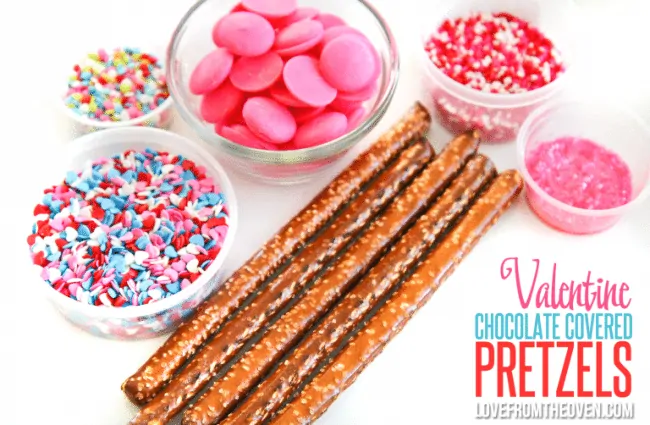 Here's a video of how I make my pretzels. Again, these are the knots, but the rods are very similar.
You can use any chocolate that you like,
here's my post about my favorites
. The vanilla and chocolate coatings are usually easier to work with than the colored (like the pink I used) so if you are new to dipping goodies in chocolate, I'd recommend starting with vanilla or chocolate CandiQuik, it's one of the easiest to work with.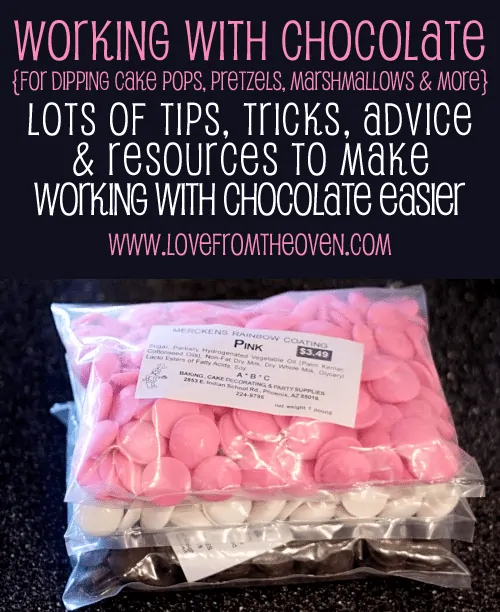 You really don't even need a recipe, you simply melt your chocolate coating, dip your pretzels, sprinkle and let dry. It is SUPER simple. 🙂   I use on package of chocolate coating/melts for one bag of pretzels. Use as few or as many sprinkles as you'd like.
When working with sprinkles, you really want to make sure that the excess chocolate has dripped off before you start sprinkling, or it's very easy to end up with a gloppy mess of sprinkles and chocolate sliding off of your pretzel. As you can see in the video, I like to have a big bowl under my sprinkles to catch the excess sprinkles, so that I can reuse them. No wasting sprinkles.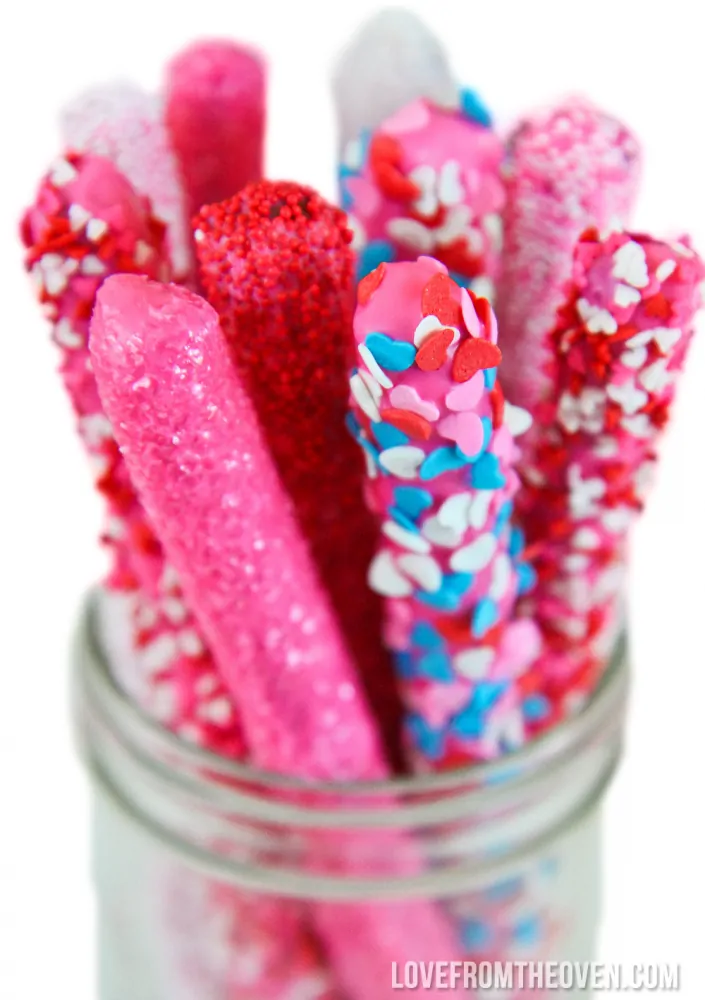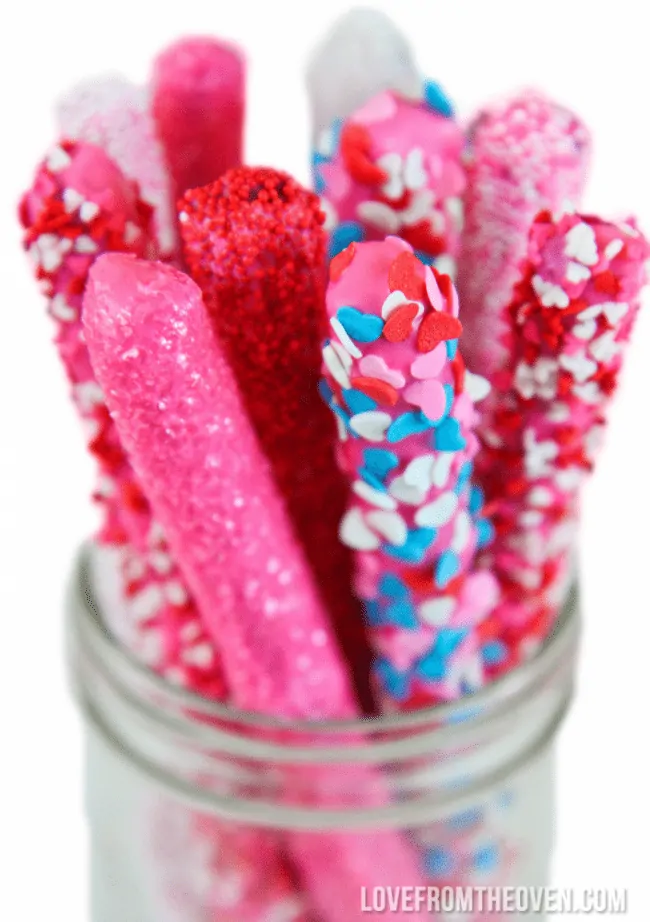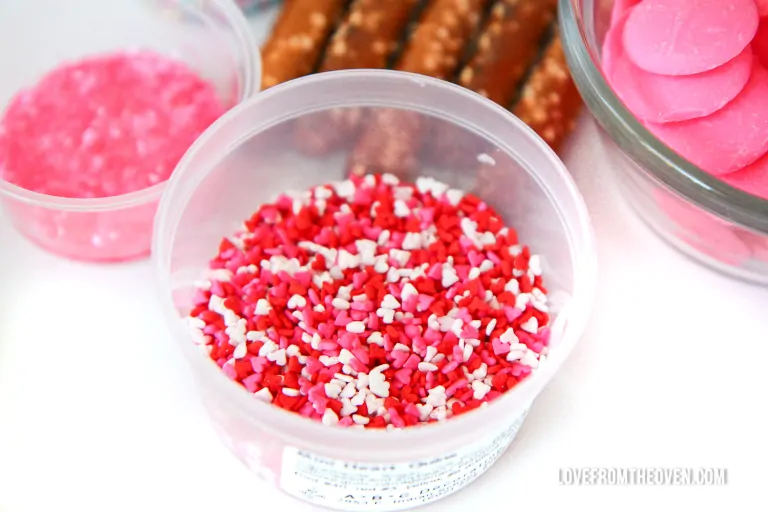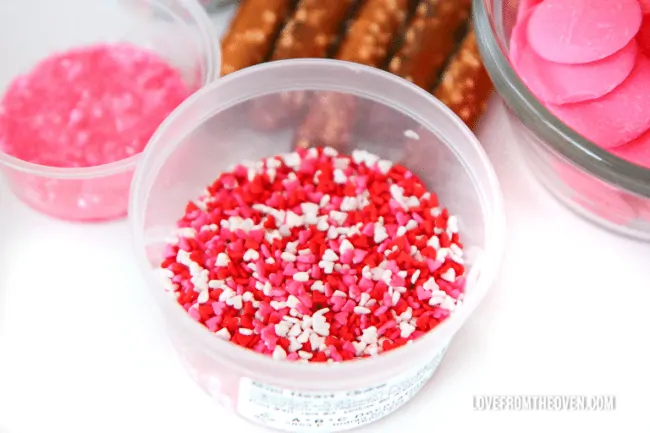 I think Valentine sprinkles are my absolute favorite I ADORE the Micro Heart Sprinkles. Seriously they are like the happiest, cutest little sprinkle of the sprinkle world, at least in my sprinkle loving opinion. Heck, I even did a complete recipe round up of recipes using heart sprinkles.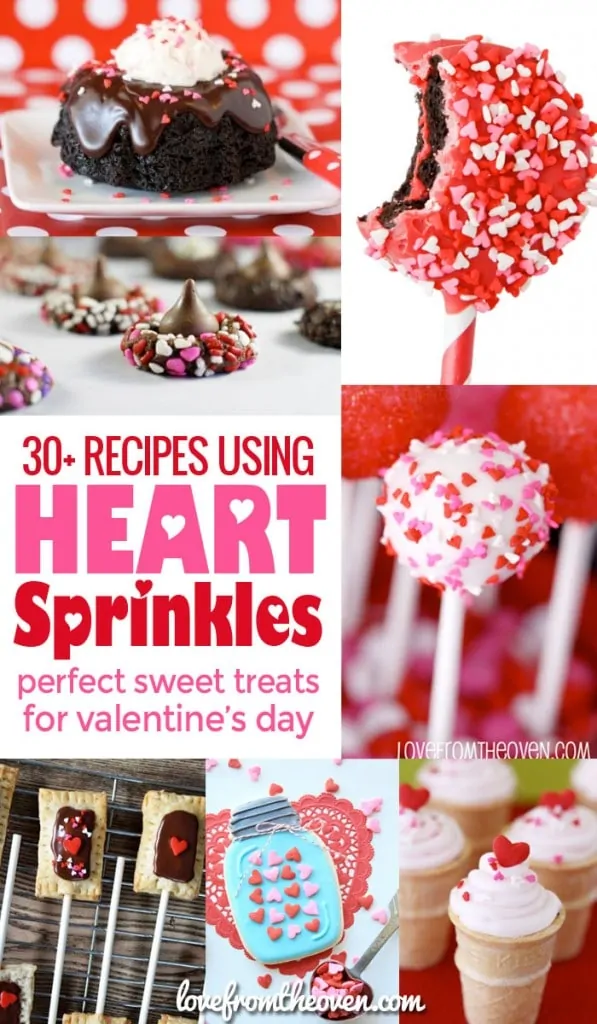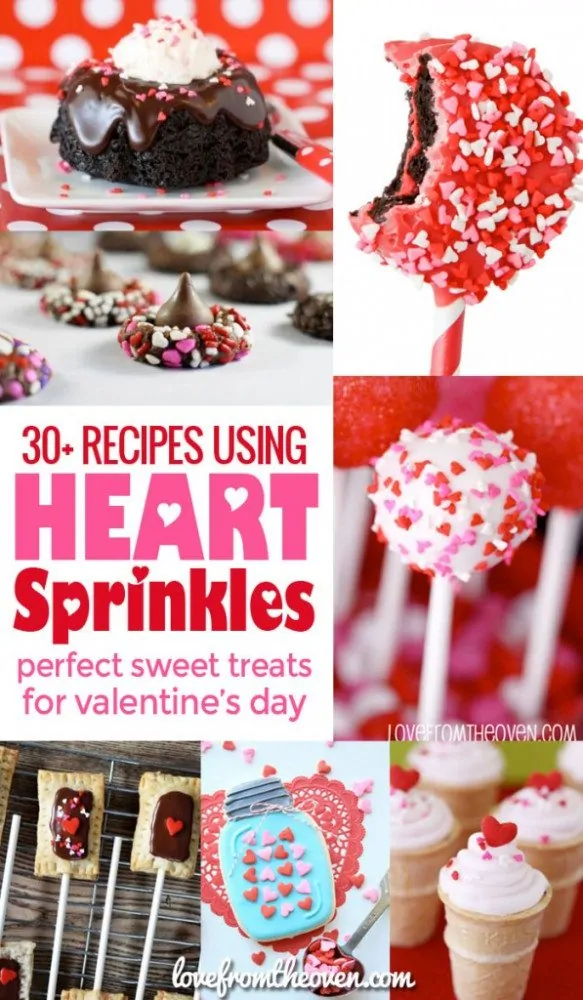 But there are lots of other options, and you can check out my post all about sprinkles to see them all. The pretty glittery pink ones you see in this batch are made using the edible glitter, which does not actually look like glitter (that is the non-toxic glitter, which actually looks like glitter, but in the FDA's opinion isn't actually food – you know, like Play-Doh!).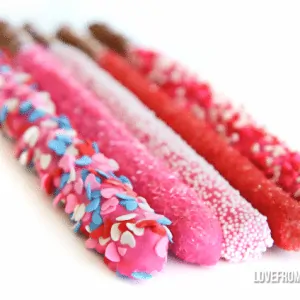 Chocolate Covered Pretzels
Ingredients
1

bag

16 oz Snyder's Of Hanover Old Tyme Pretzels or Pretzel Rods

1

package

16 oz Chocolate or Vanilla Candiquik or other candy coating

Assorted Sprinkles
Instructions
Melt Candiquik or other chocolate coating according to package directions. Line two baking sheets with was or parchment paper. Working one pretzel at a time, dip your pretzel into your melted Candiquik or other candy coating. Tap pretzel gently to shake off excess candy coating. Sprinkle with sprinkles of choice. Place on wax paper to allow to dry, approximately 30 minutes. Repeat with remaining pretzels. Store in a covered container.
Disclaimer
Nutrition information is estimated as a courtesy. If using for medical purposes, please verify information using your own nutritional calculator. Percent Daily Values are based on a 2000 calorie diet.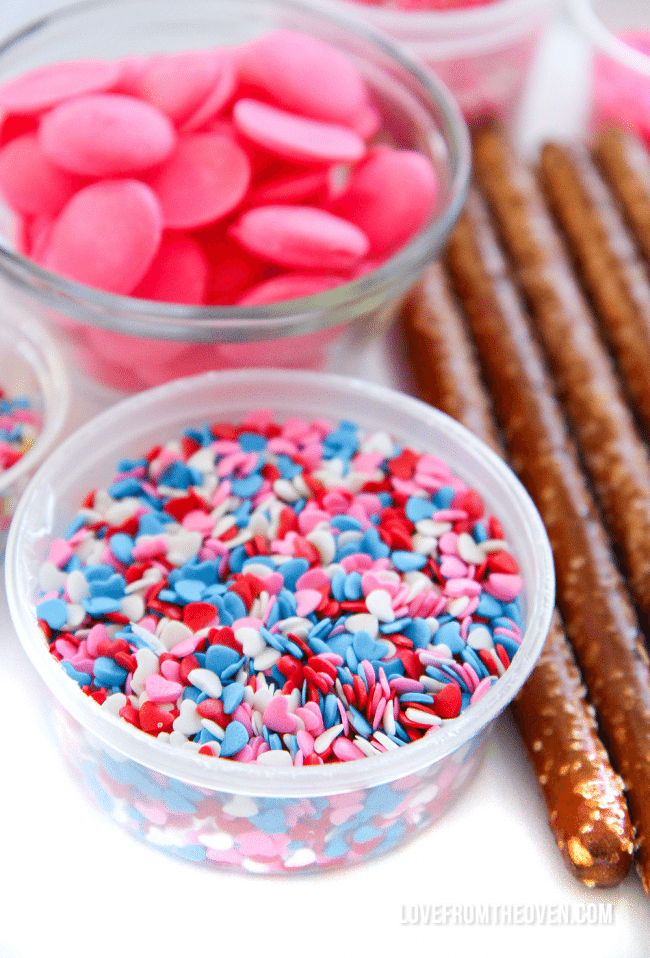 I hope you have fun making chocolate covered pretzels for your friends and family. I'm certain they will thank you for it! Check out my other salty sweet treats…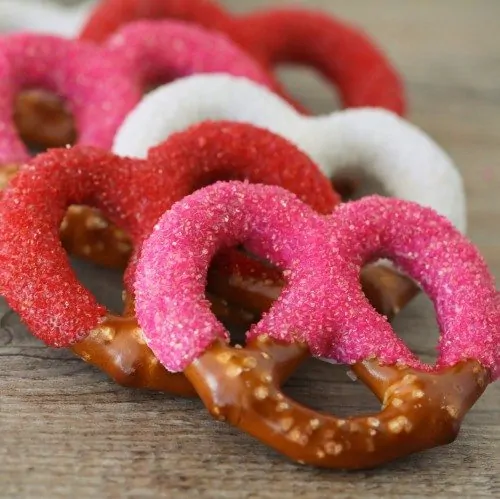 Valentine Pretzels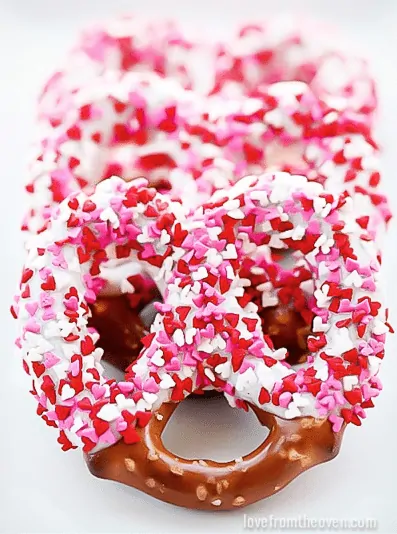 Check out all of my Valentine's Day recipes!