Brace yourselves, there is a new cereal in town.
Chocolate. Lucky. Charms.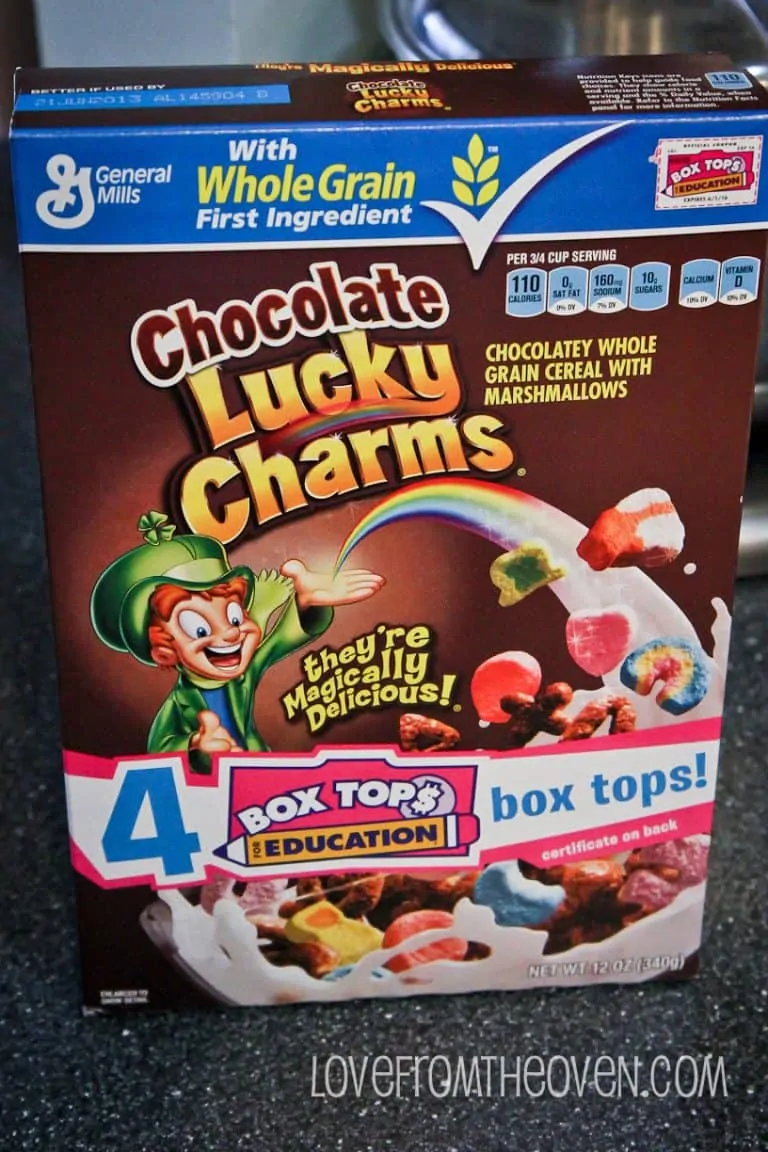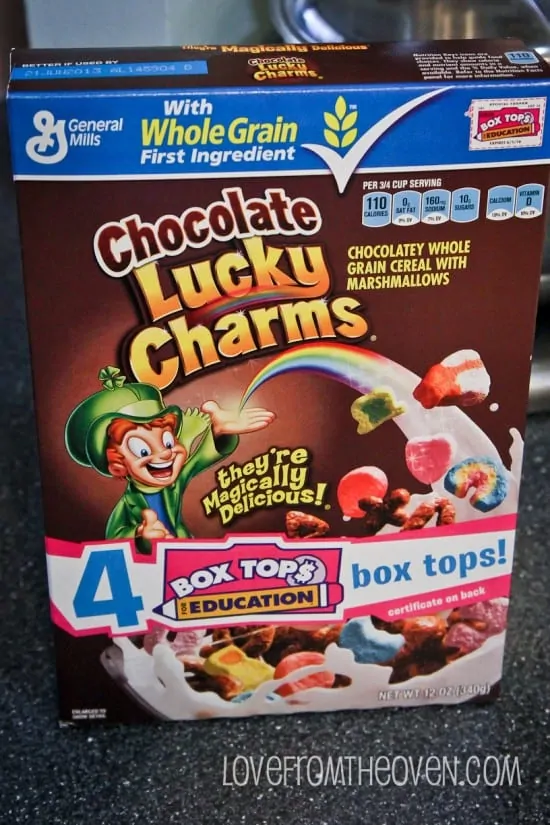 I kept seeing these at my Walmart, and after weeks of trying to ignore them, they showed up on an end cap and begged to be taken home. So being a good sport and knowing that my product research could help you, I bought a box. I am happy to report that they are good. You should know that I don't think you can just throw cocoa into anything and make it delicious (Chocolate Captain Crunch, I'm talkin to you – nice try but nope). But Lucky Charms pulled it off nicely. Which means you can make things like these…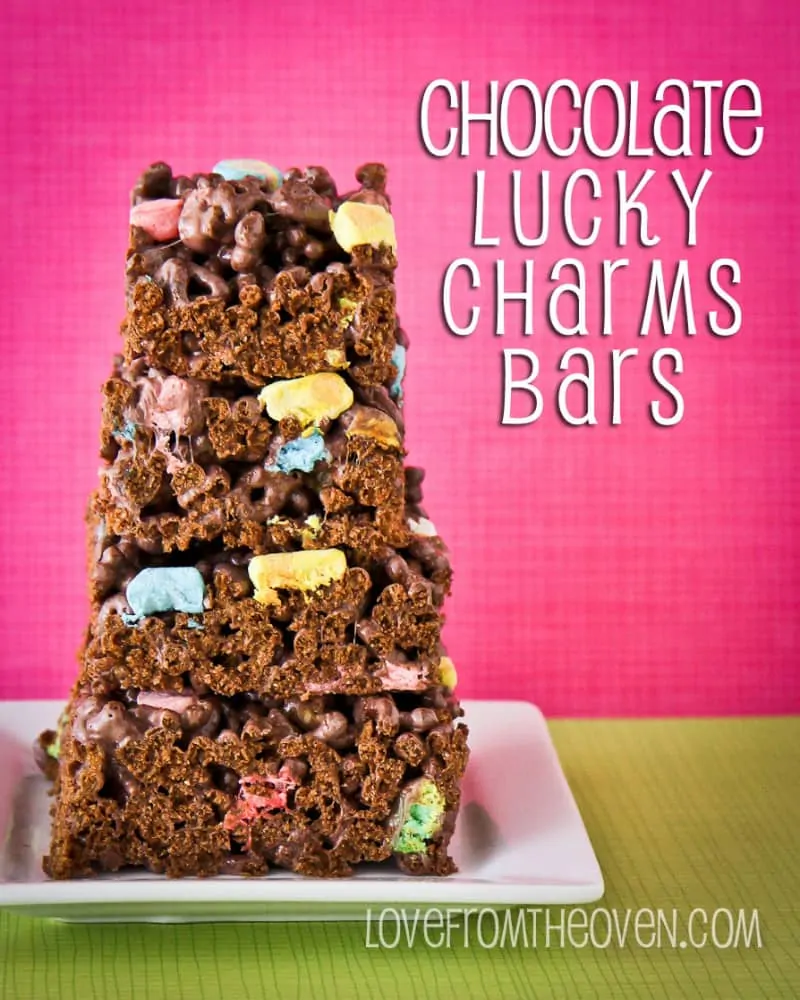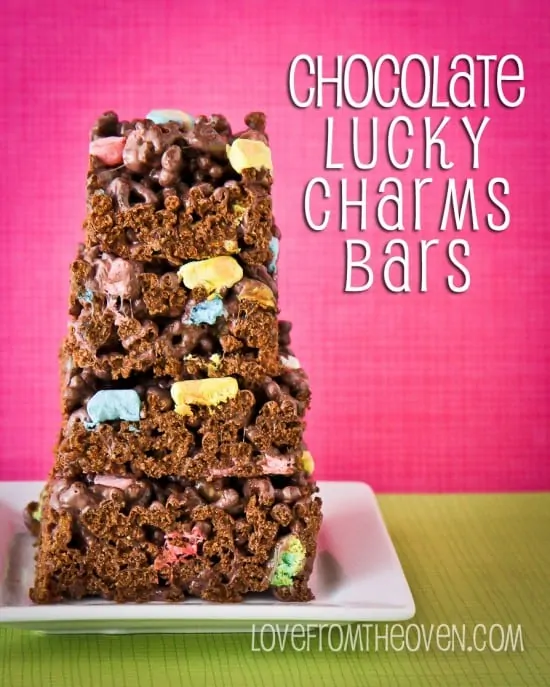 These are super easy, just following the Rice Krispies treats theory that butter and marshmallows can hold anything together and taste great doing it.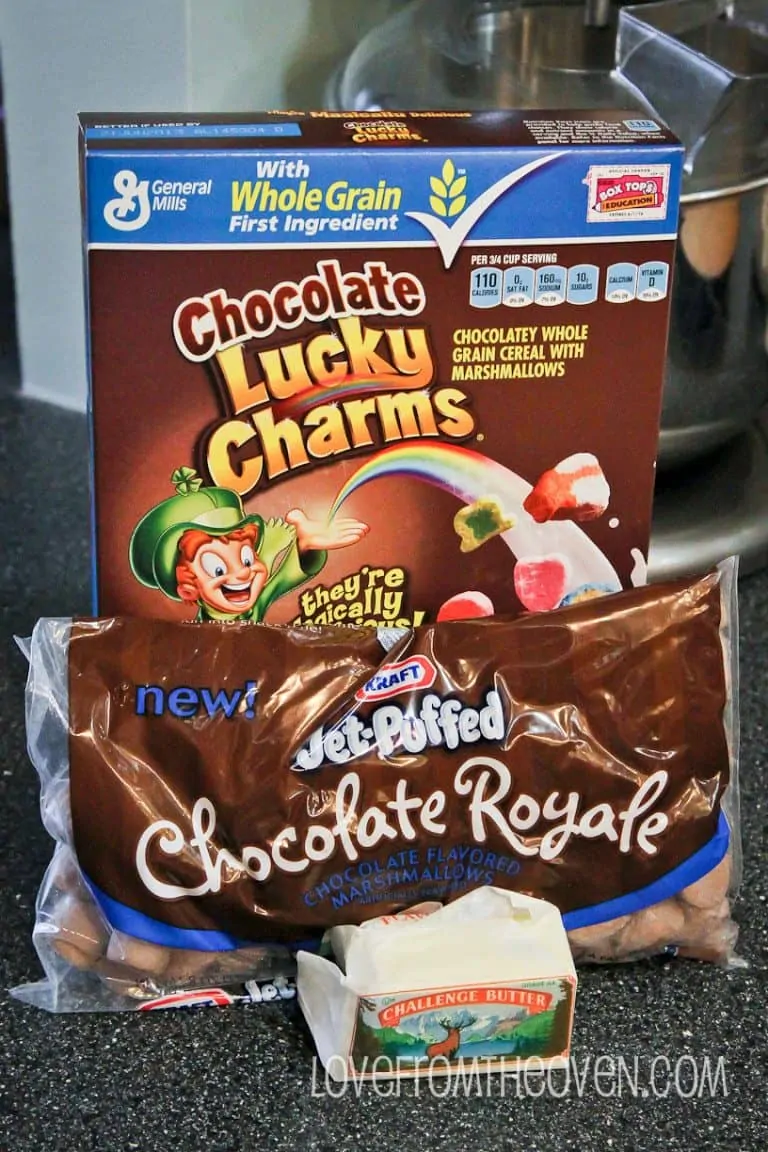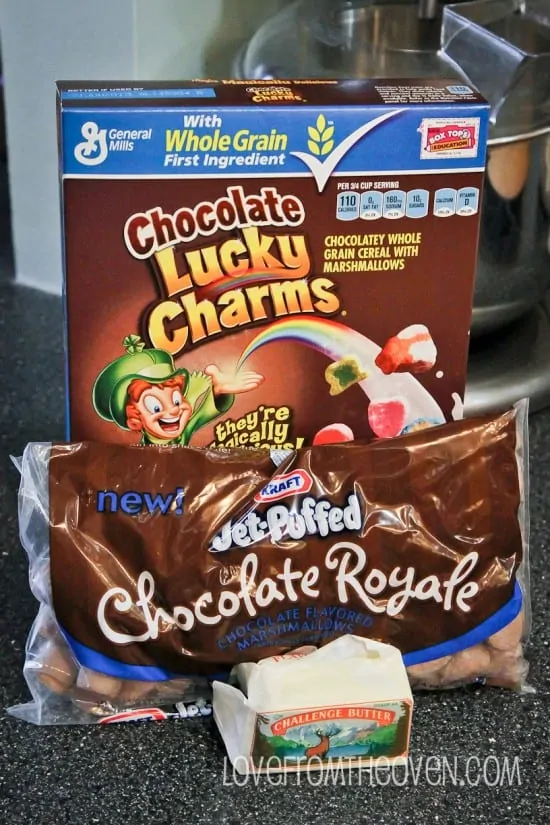 All you need is your box of Chocolate Lucky Charms, four tablespoons of butter and a bag of Jet-Puffed Chocolate Royale Marshmallows. Once I tried using the Chocolate Royale marshmallows in krispy treats of the chocolate variety, there was no going back.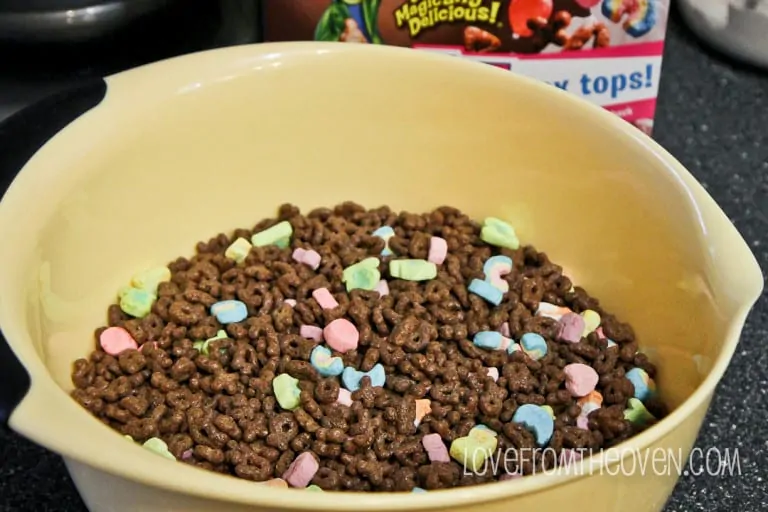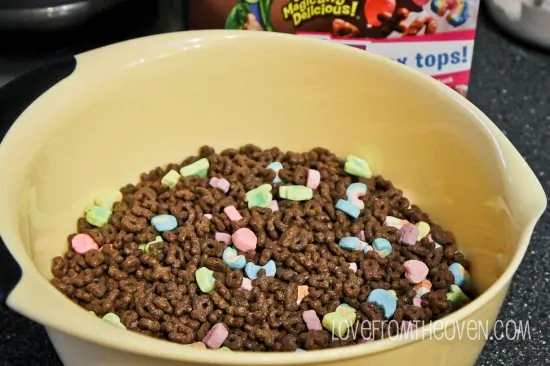 Melt your butter and marshmallows in a microwave safe bowl. I use a large glass bowl and mine took about 2.5 minutes to melt. Mix them up, add them to your cereal, combine well and press into a pan. Easy peasy. I put parchment paper down in my pan as it makes them easy to cut and remove from the pan.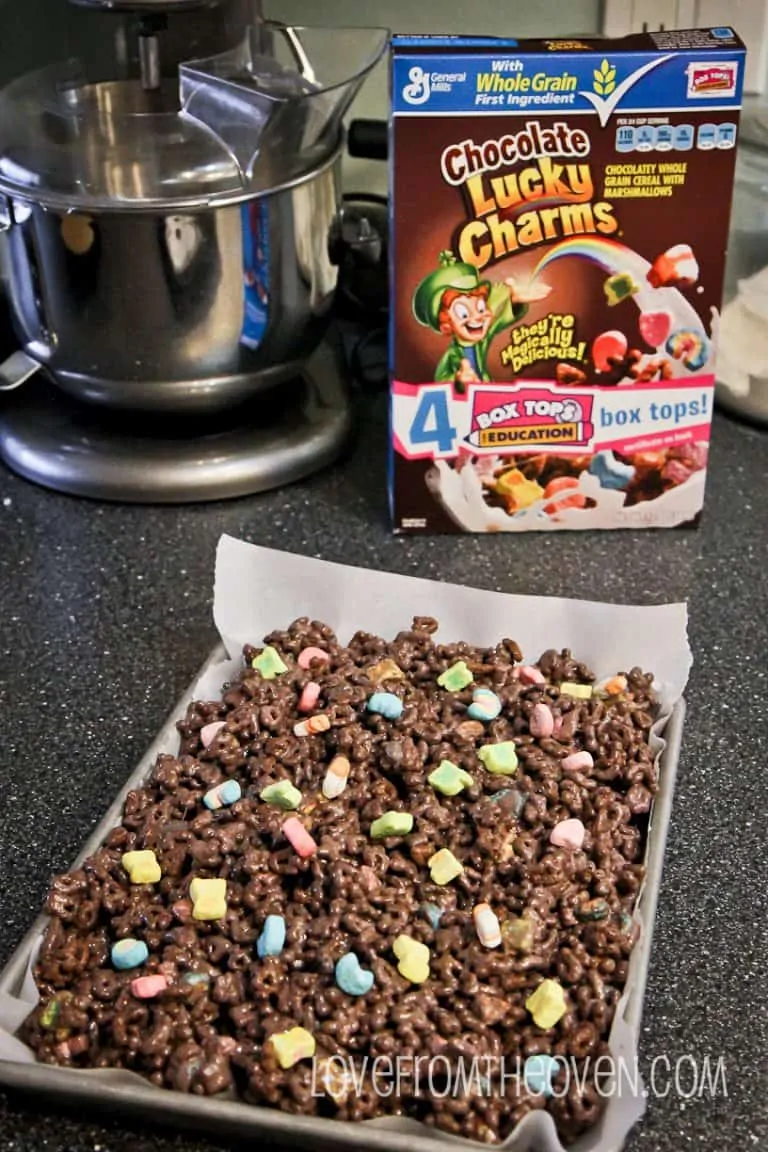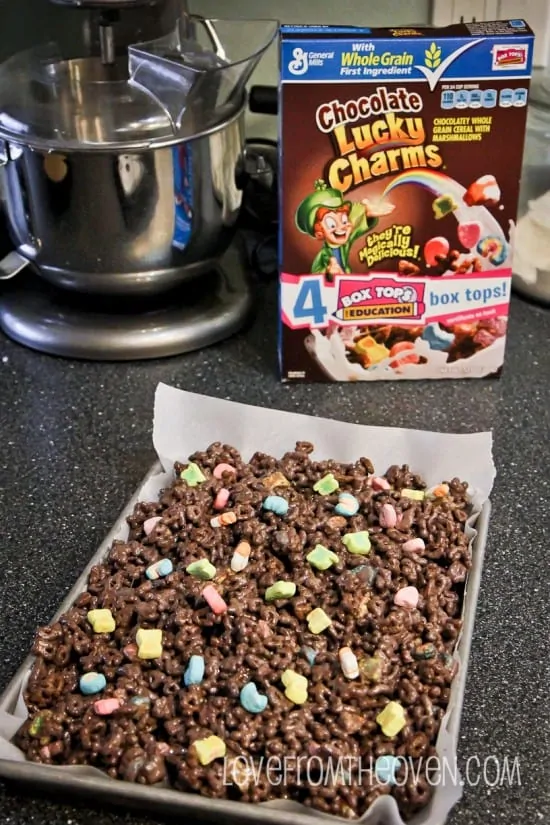 Good stuff. Let them set up and then cut. I use large metal cookie cutters to cut my krispy treats.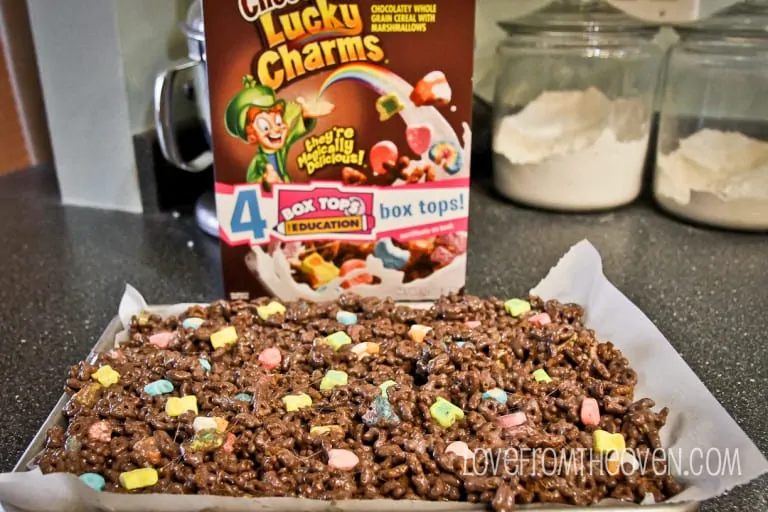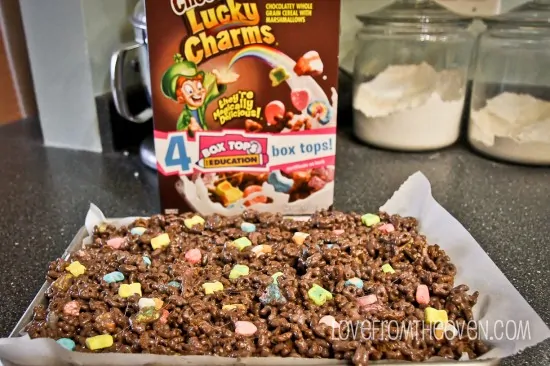 And then you have these…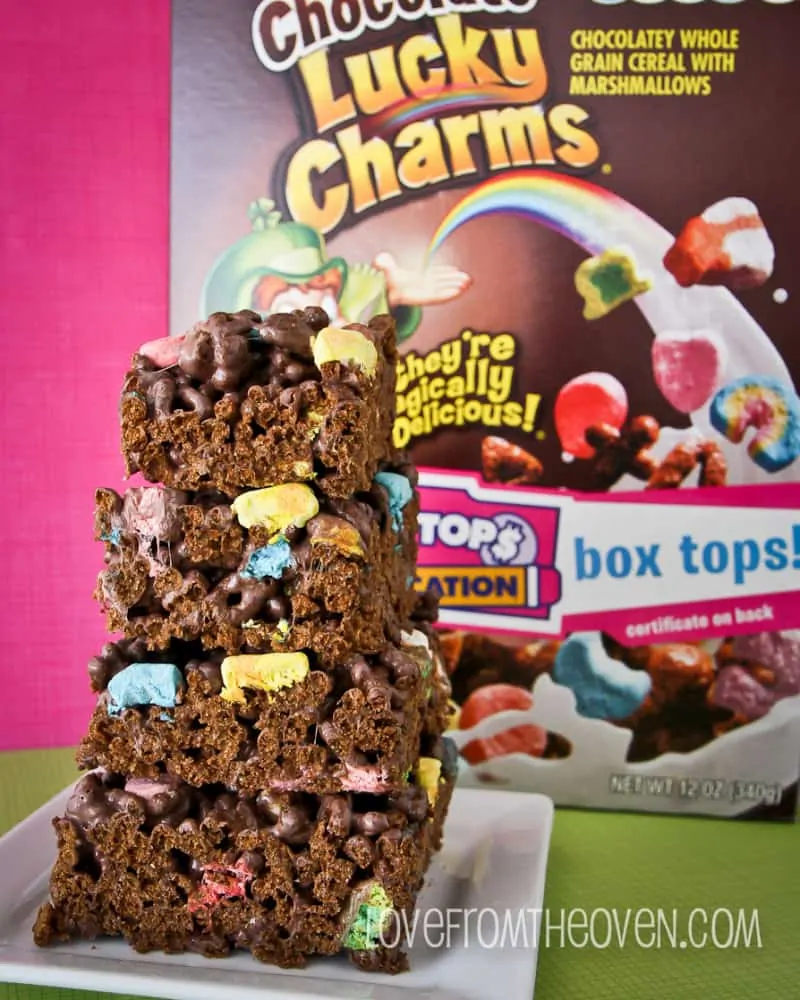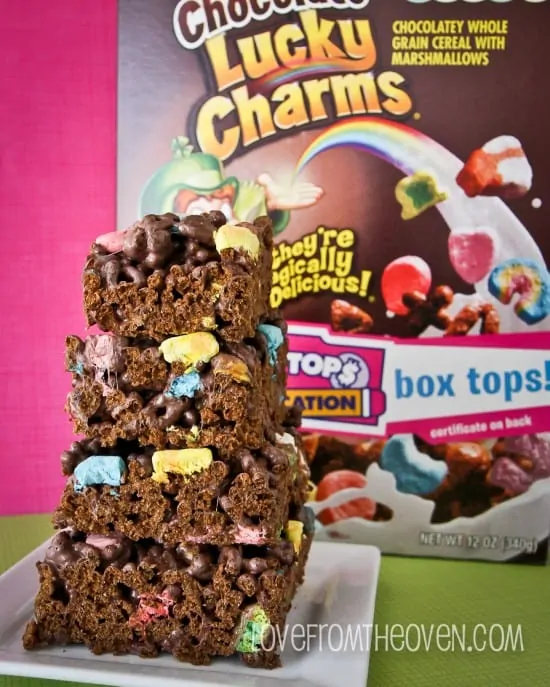 Magically delicious for sure.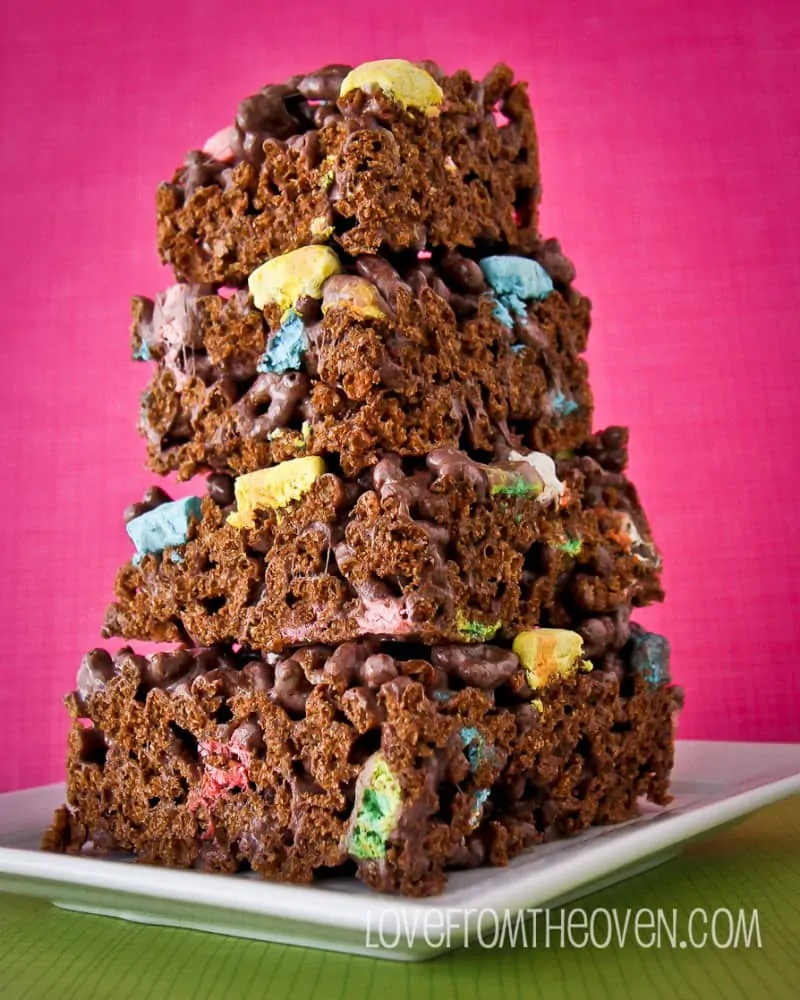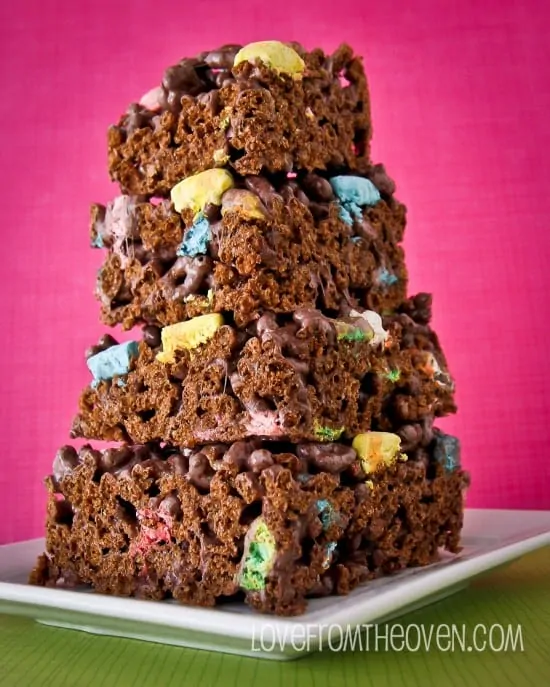 Those little marshmallows make me happy. Sad but true.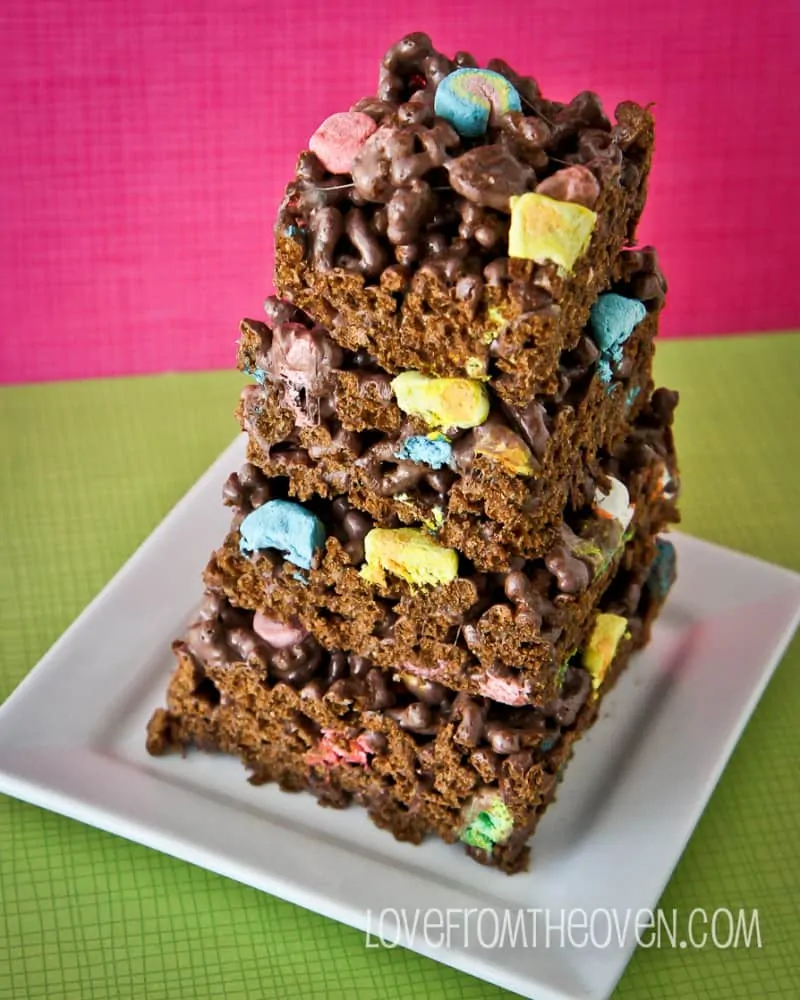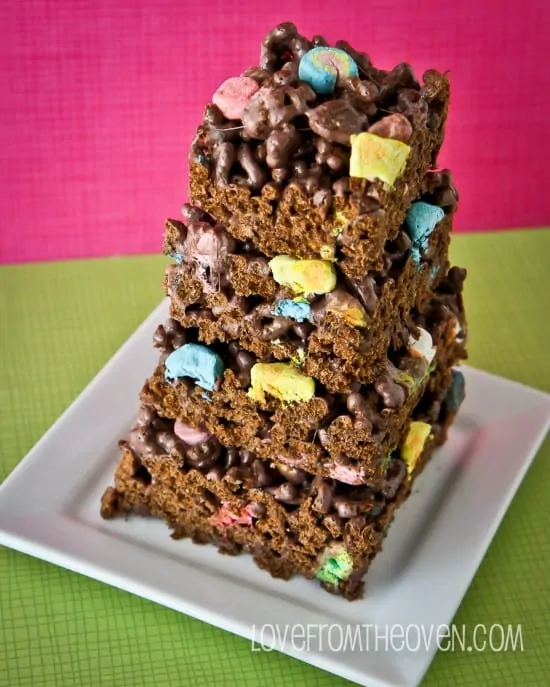 If you love Rice Krispies Treats, check out some of my very favorite recipes…
Triple Chocolate Rice Krispies Treats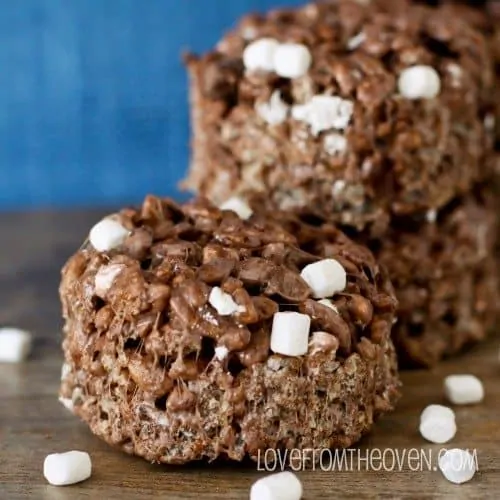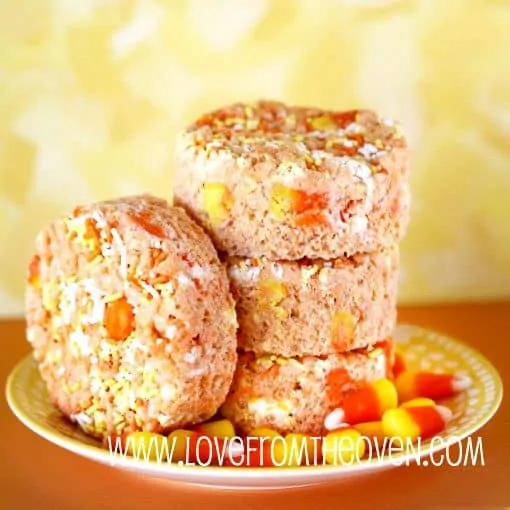 Peppermint Cookie Crunch Krispie Treats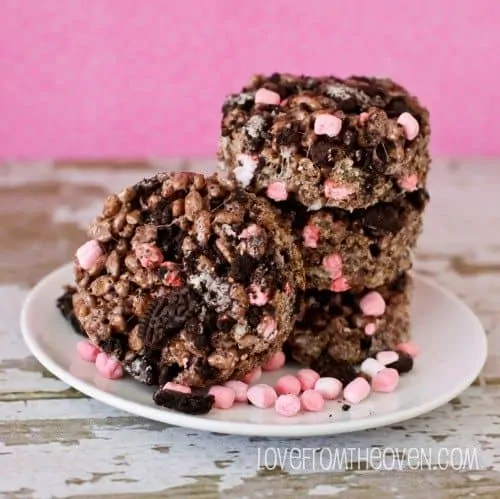 Stuffed Rice Krispies Treats and MANY more great recipes…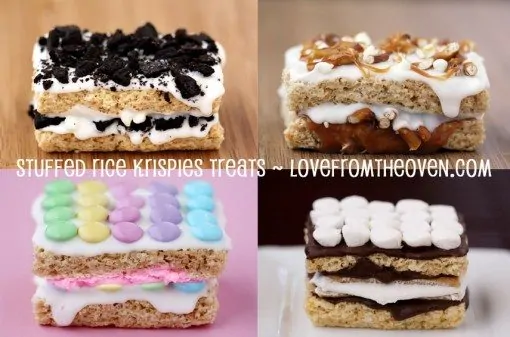 Have a fabulous weekend!