I have such a yummy and easy recipe for you today. Like cookies and cream? Like cereal? Like crispy treats, marshmallows and all that good stuff? Then you are going to want to make these Cookies And Cream Marshmallow Cereal Bars Crispy Treats. Like immediately.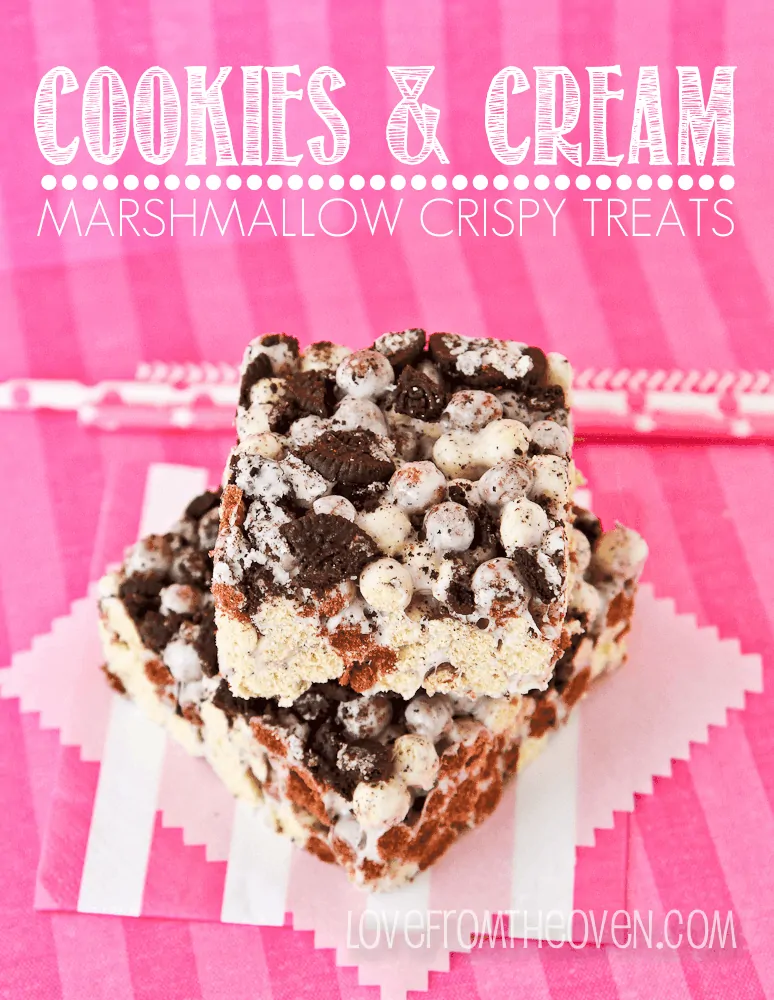 Can we talk about cereal? I have a love hate relationship with cereal. I love cereal. I mean LOVE cereal. Like getting up at 5am is okay if there is cereal involved. I could eat it for breakfast, lunch and dinner. So what is there to hate? Well how about the fact that the cereal box wants to tell me that serving of cereal is like 1/8th of a cup or something crazy like that. Um, hello? I don't know about you, but I think a mixing bowl of cereal sounds better than a Dixie cup worth of cereal. So because of the differing opinions in what constitutes a "serving size" (eye roll) of cereal, I don't buy it often. But sometimes when I'm walking through Target minding my own business and see a box that looks like this, I have to give in and bring home some cereal.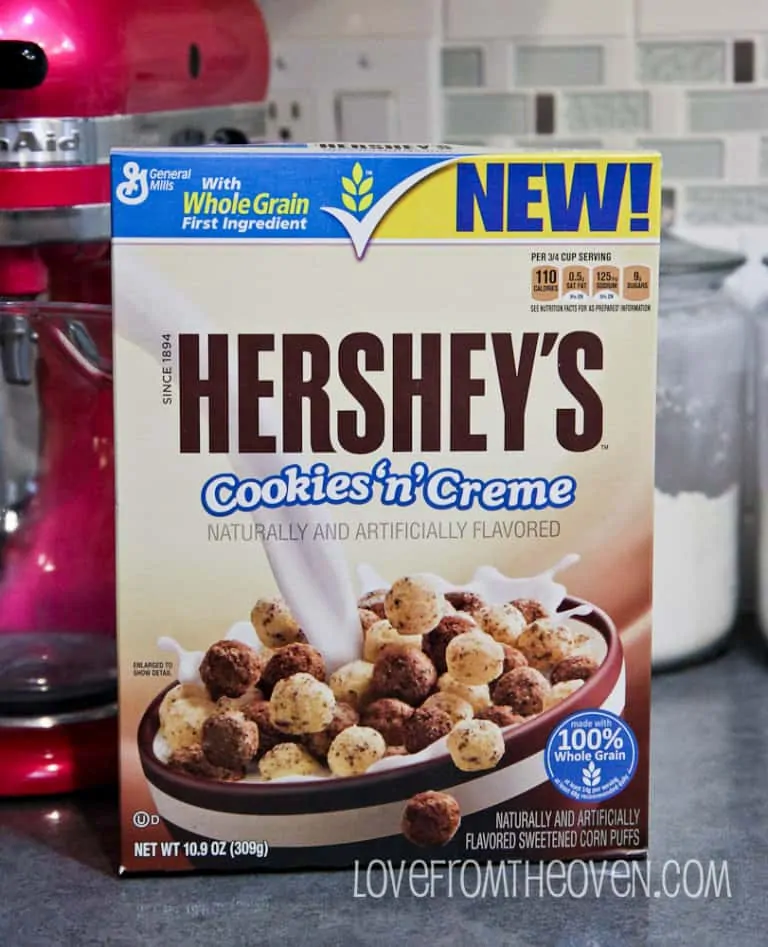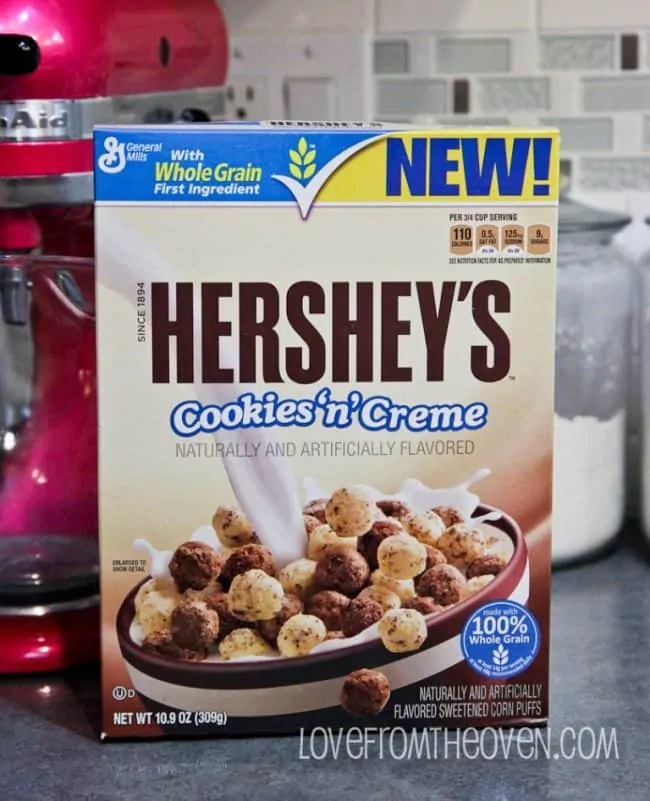 Cookies and Cream cereal people!!! And it's GREAT.
I decided to not go with my first option, which was to eat it all for lunch (in a mixing bowl, not the Dixie cup, sheesh), and instead make something with it. And there is nothing easier to make with cereal than marshmallow crispy treats. Easy peasy. And scrumptious.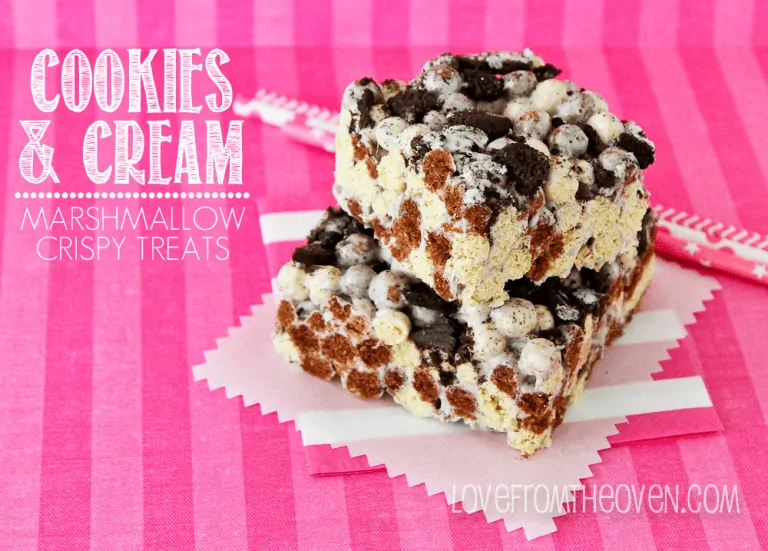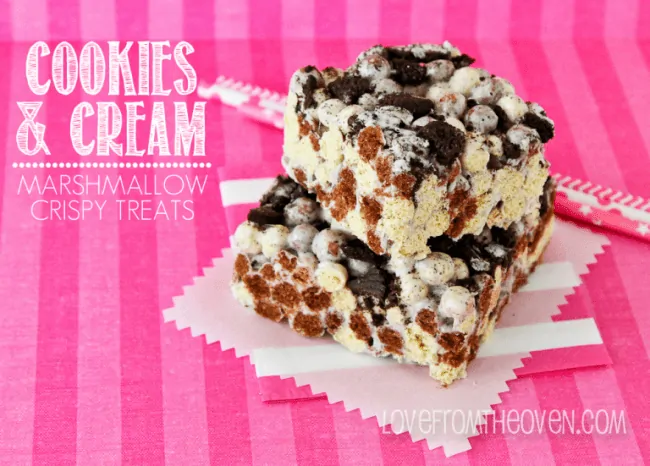 Let me show you how easy they are to make…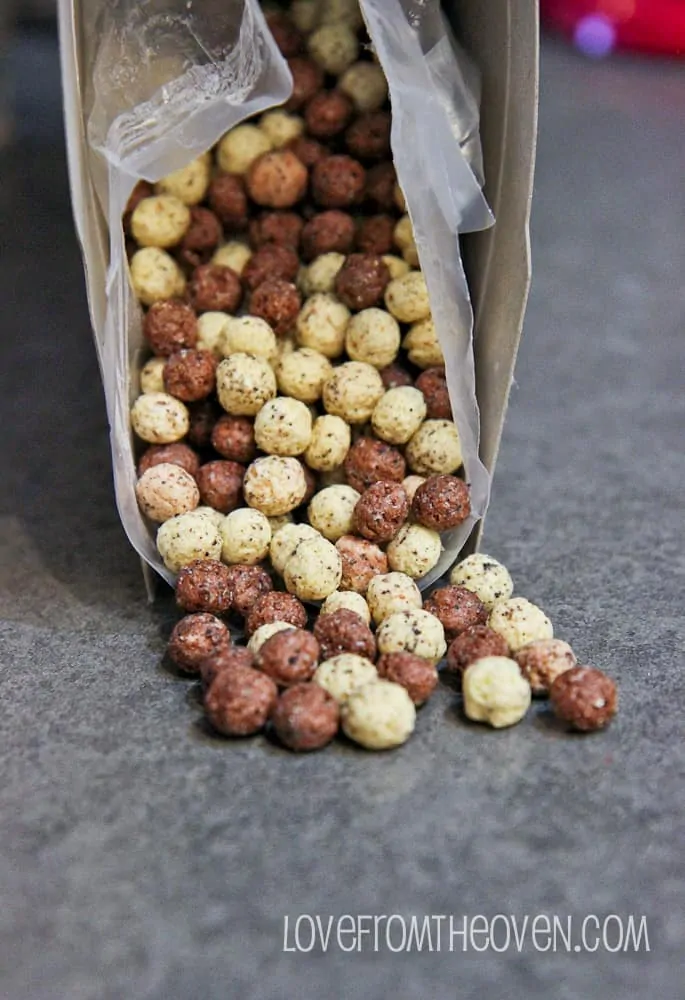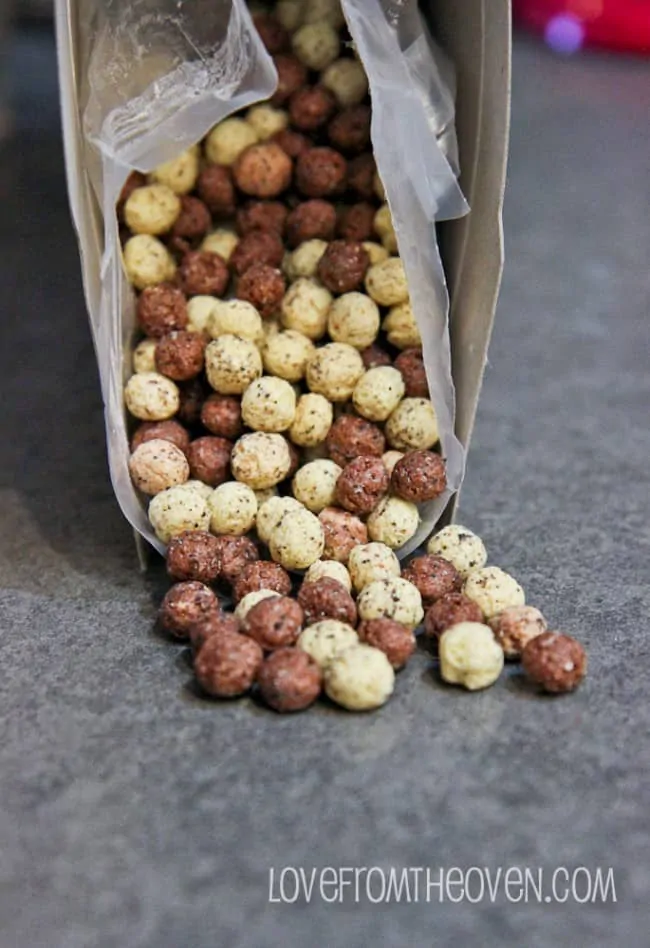 Cereal, meet melted butter and marshmallows, your new BFFs.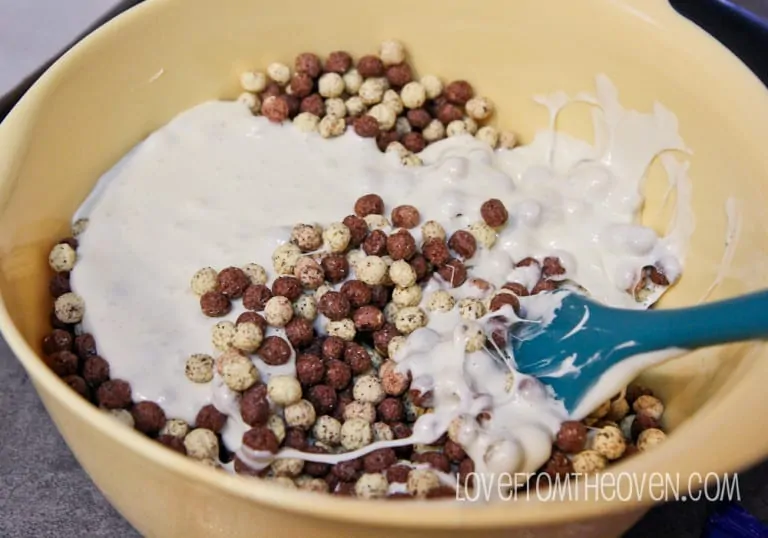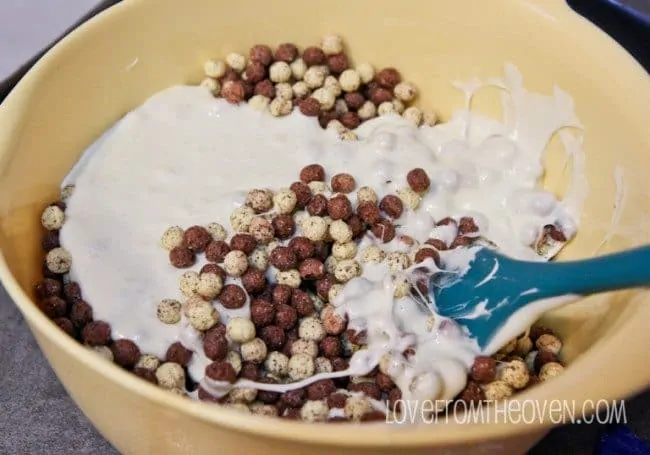 Mix, spread in pan, fill that bowl with hot soapy water because marshmallow can be a pain in the tush to clean up sometimes.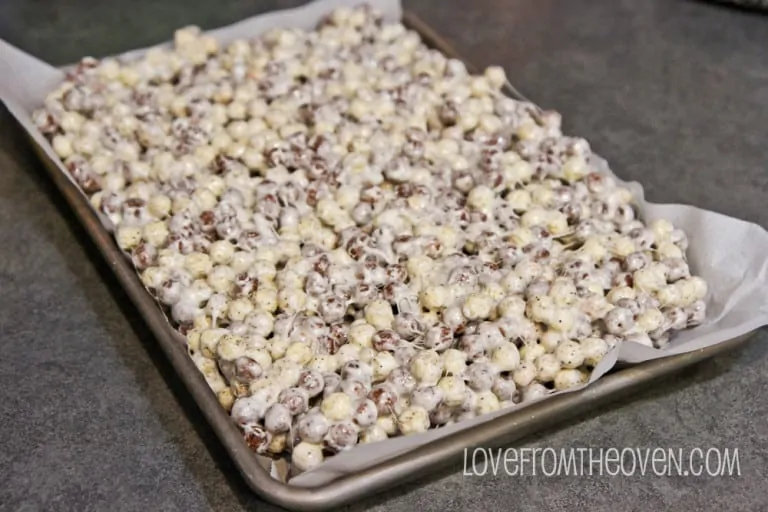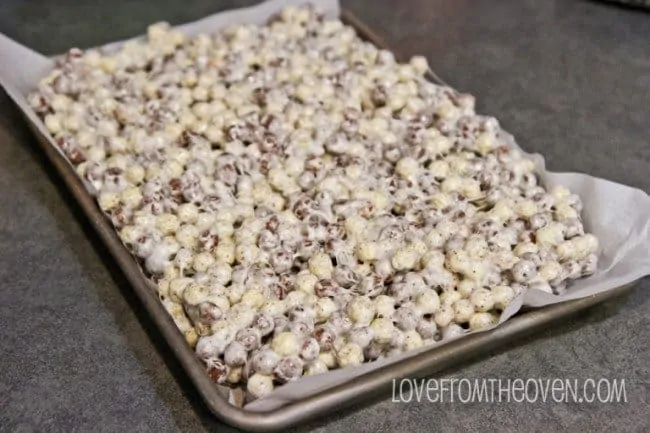 You don't have to, but adding some crushed Oreos to the top can really only make these even more delicious.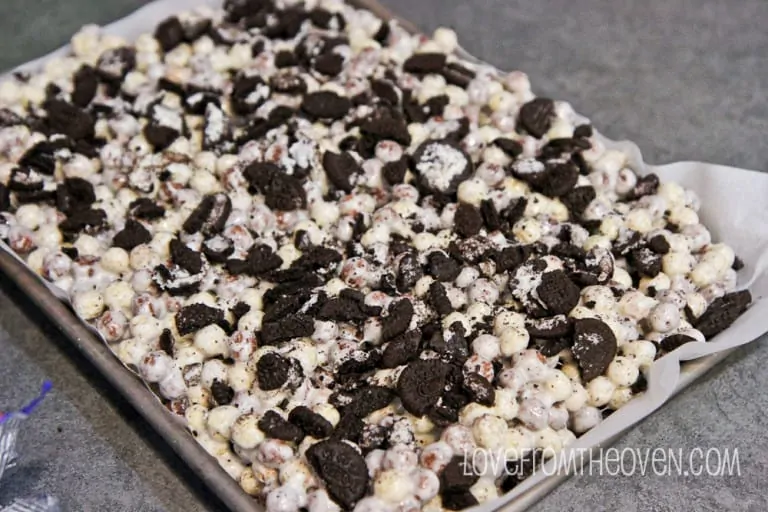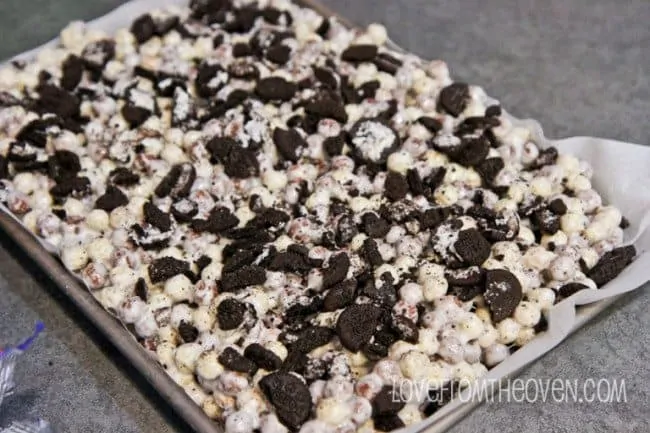 That's it. This is a lot of yum for very little work.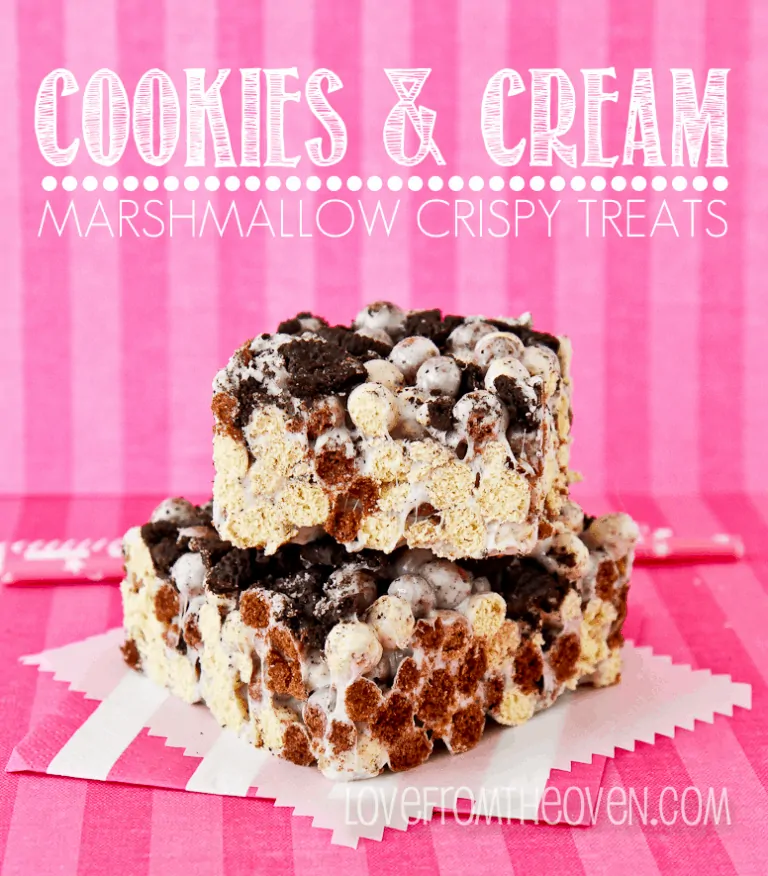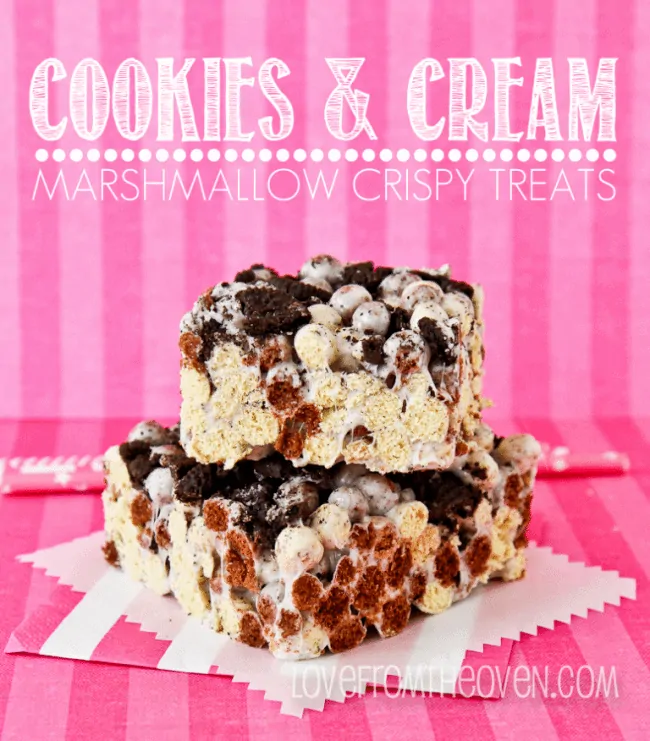 Oh these are super good. Seriously. Find a box of this Cookies & Cream Cereal and make some. I found mine at Target. I've also read that it can be found at Walmart, Frys and Kroger (and probably other stores as well).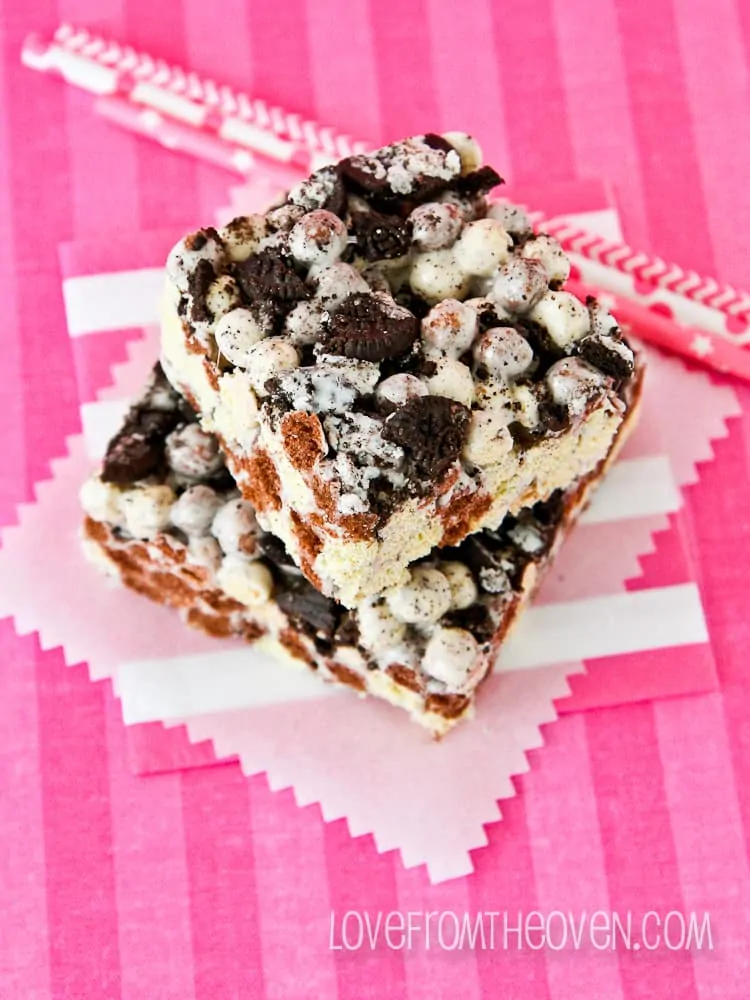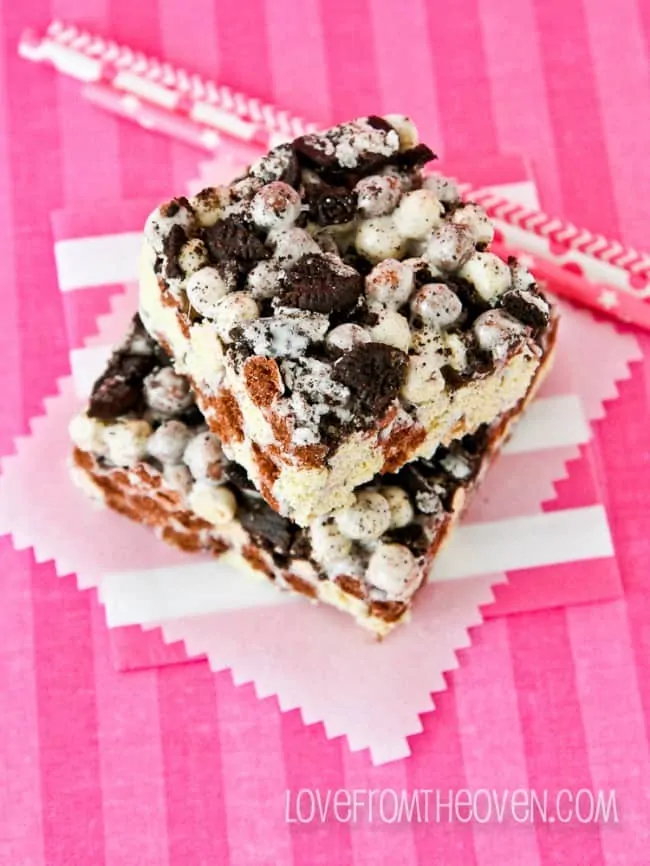 Okay, ready to make these? Here you go!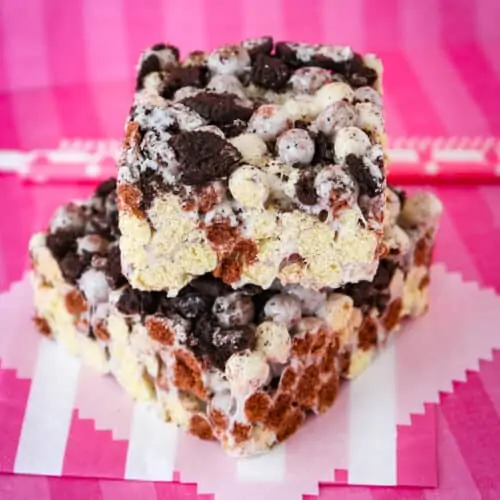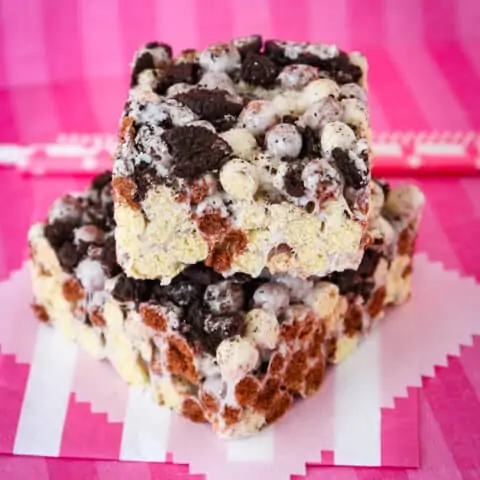 Cookies And Cream Marshmallow Crispy Treats
Ingredients
1

Box Hershey's Cookies & Cream Cereal - 10.9oz box

1/4

cup

butter

1 16

oz

bag of miniature marshmallows

1

cup

crushed Oreo cookies

optional
Instructions
In a large saucepan, melt butter on medium heat. Add in marshmallows and stir constantly until melted. As soon as melted, remove from heat. Pour cereal into marshmallow and butter mixture. Mix until all cereal is well combined with marshmallow mixture. Spread mixture into a baking sheet or pan lined with wax or parchment paper. If adding crushed Oreos, spread over crispy treats and lightly press into crispy treats with buttered spatula. Allow to set for at least an hour, then cut, serve, share and enjoy.
Disclaimer
Nutrition information is estimated as a courtesy. If using for medical purposes, please verify information using your own nutritional calculator. Percent Daily Values are based on a 2000 calorie diet.
Want to try some other fun crispy cereal treat recipes? Here are a few of my favorites…
Triple Chocolate Rice Krispies Treats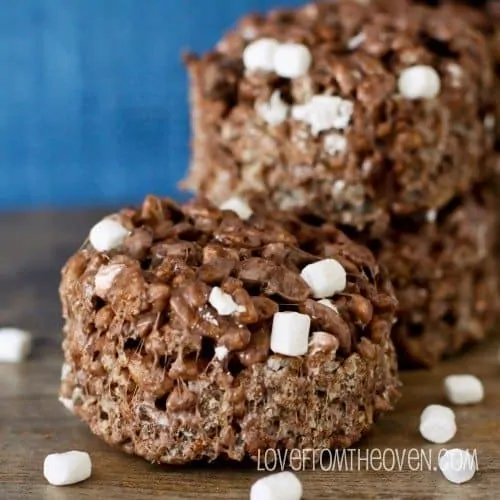 Chocolate Lucky Charms Cereal Bars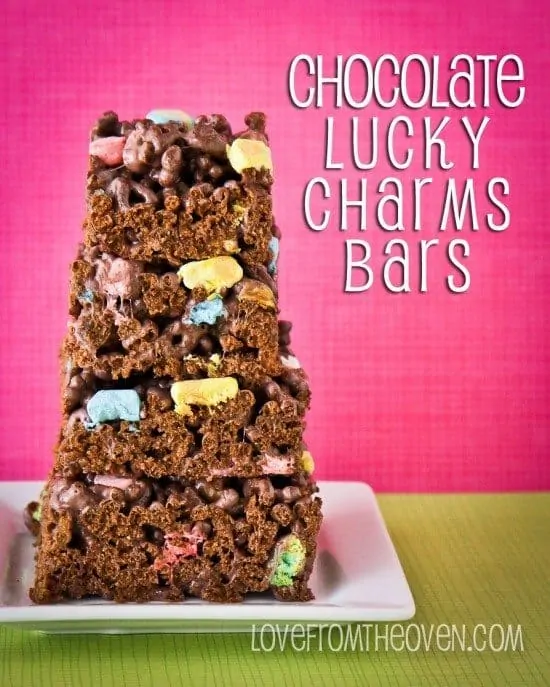 Stuffed Rice Krispies Treats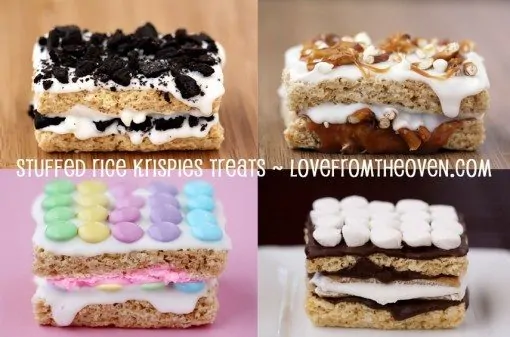 And in case you are wondering, yes, cereal bars are totally fair game for breakfast. Carry on.