You know how sometimes you just want a light snack? Yeah, this would not be one of those times.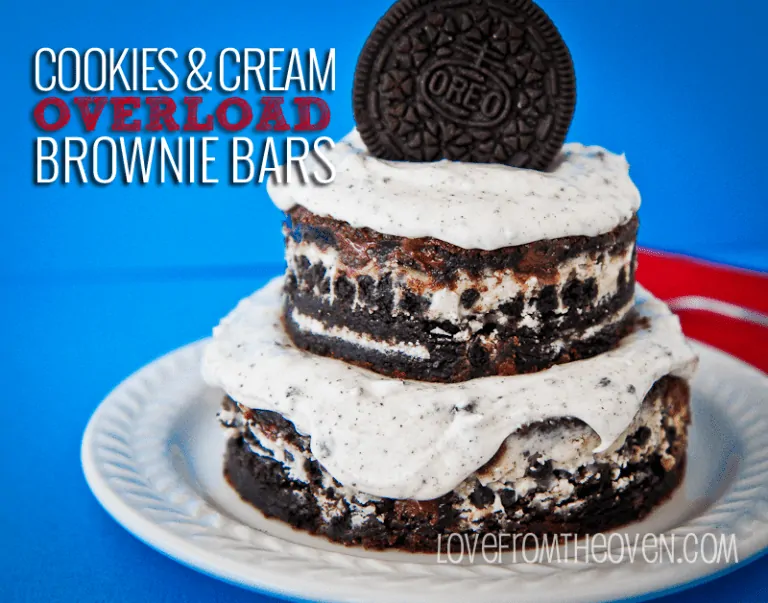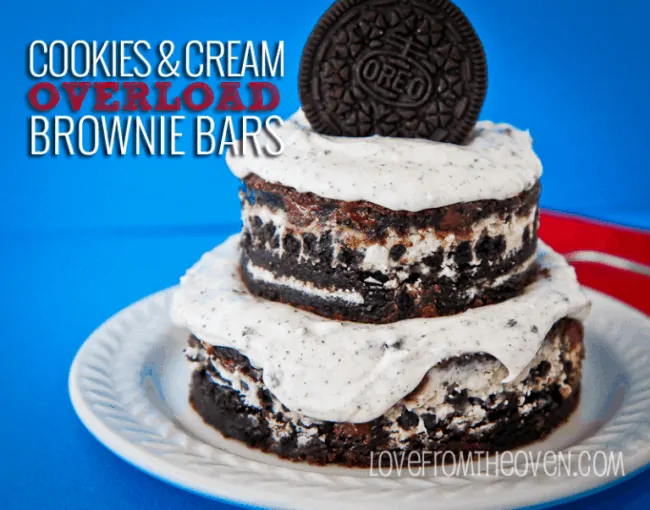 This is more along the lines of "I want the most crazy, decadent and over the top dessert I can dig my fork into". I present to you Cookies & Cream Overload Brownie Bars. Cookies and Cream Brownies are one of my favorite desserts of all time. If you've never had a brownie with a vanilla frosting, you need to do something about that, stat. One of the very first recipes I shared on this blog was a cookies and cream brownie.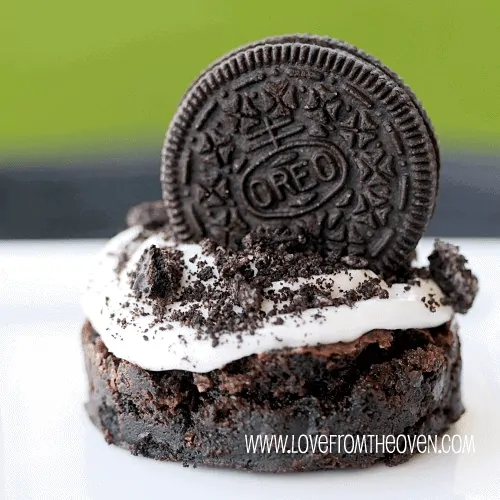 Much like that recipe, this is one that you can use with your favorite brownie recipe or box mix (hey, I'm a box mix brownie lover, no shame in that). You can make your own frosting, or use canned. This is more about bringing together a great combo of flavors than a specific 1/2 a cup of sugar recipe.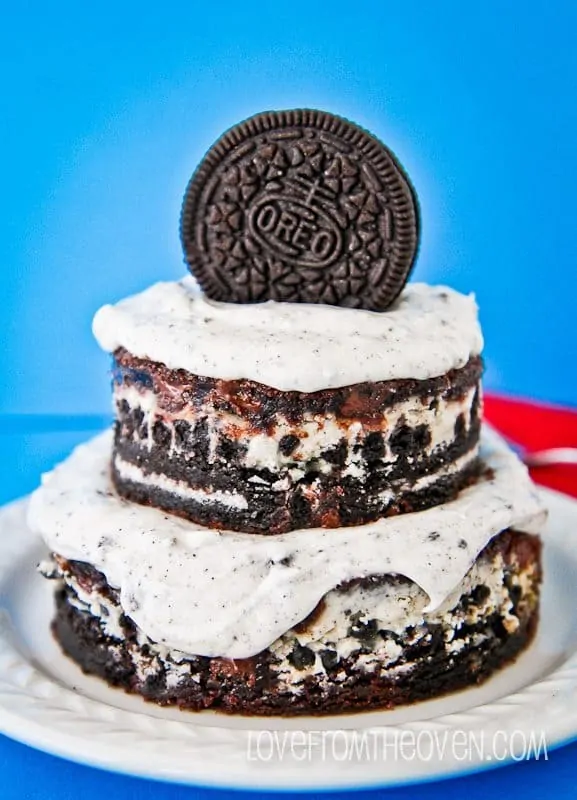 These brownies include a layer of brownie, a layer of Oreo cookies a layer of Cookies & Cream Candy Bars, another layer of brownies and then a layer of cookies and cream frosting. Yeah, I told you, this is not a light snack type of thing.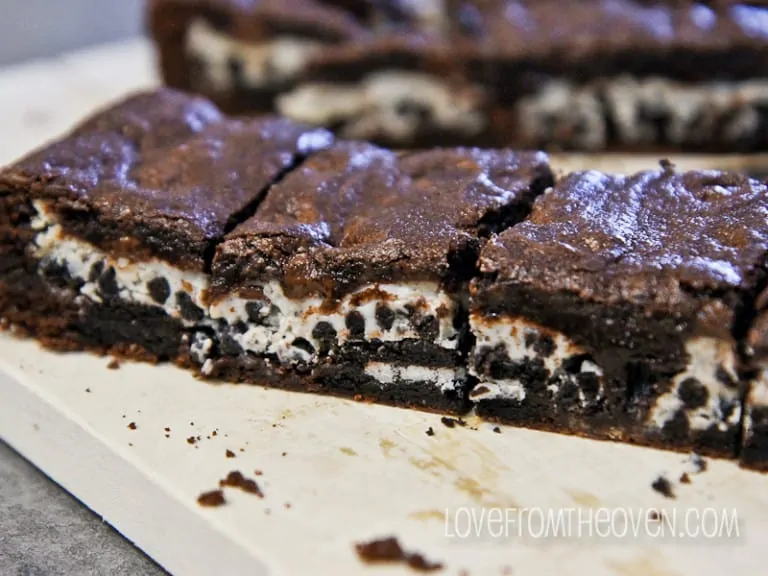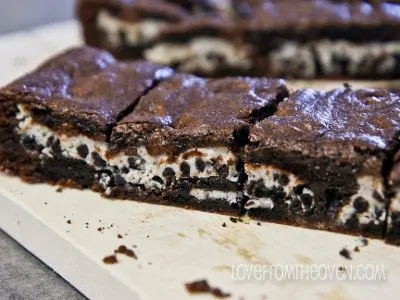 I used Hershey's Cookies & Cream Candy Bars in this recipe. These are the giant ones (6.5 oz). :). Two bars made for a perfect fit. If you can't find this size, you can always use other sizes, these just happens to fit perfectly in the 8×8 pan.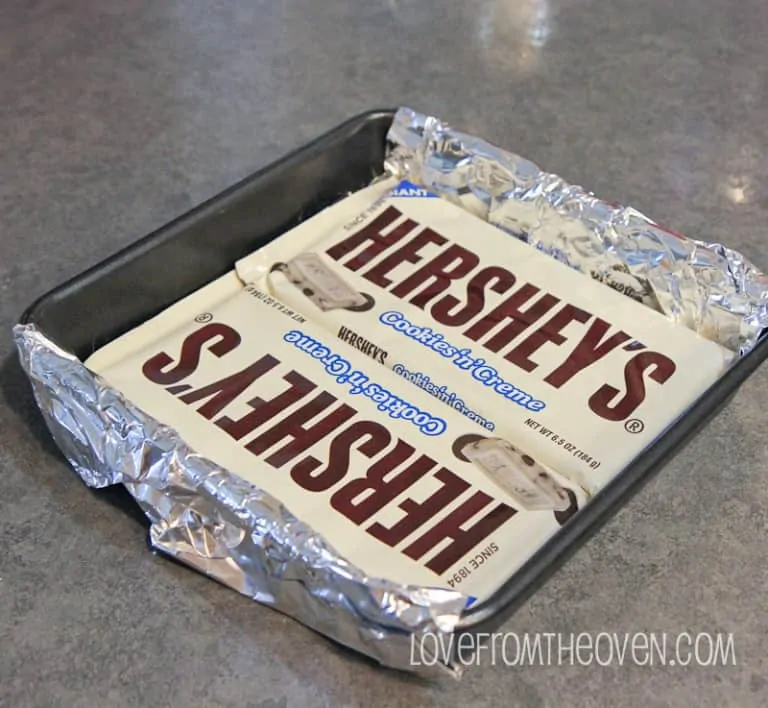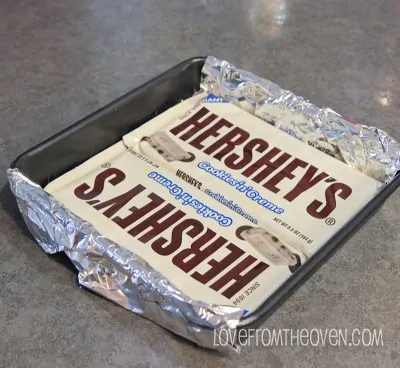 To make these…
I used my favorite brownie mix, prepared according to the package directions.
I lined a 8×8 pan with foil (which makes getting the brownies out a breeze) and then lightly sprayed it with cooking oil.
I spread a thin layer of brownies onto the bottom, followed by a layer of Oreo cookies. For my 8×8 pan, 16 Oreo Cookies worked out great.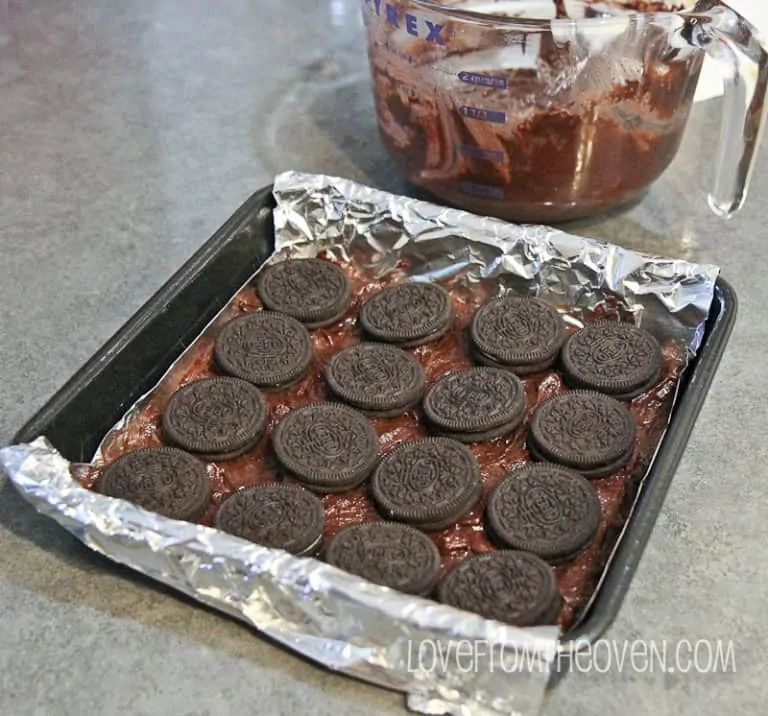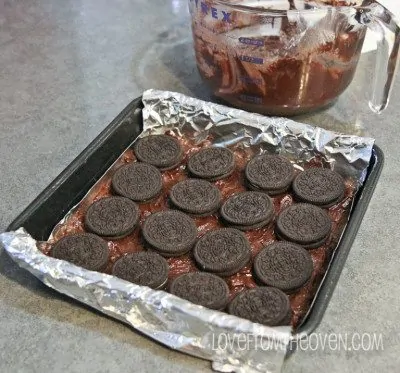 After the Oreos, I placed my two giant Cookies & Cream Bars into the pan.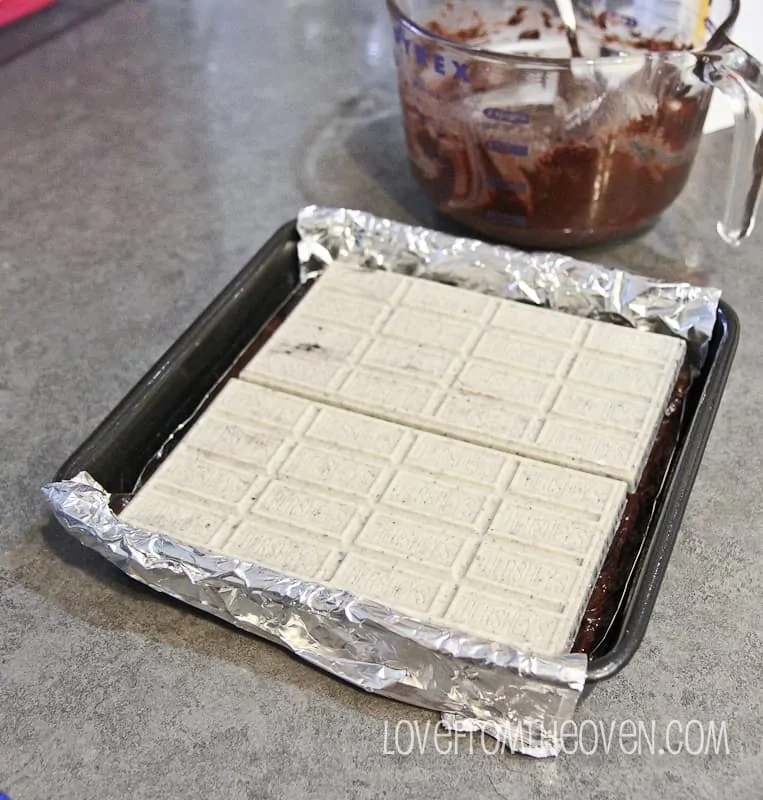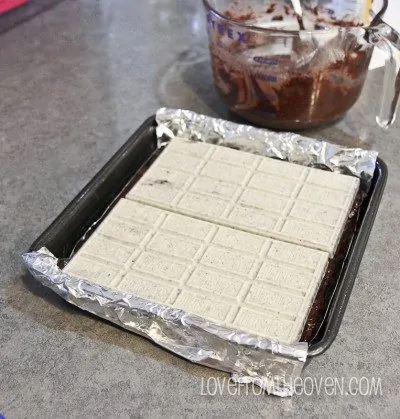 Next I spread the remaining brownie batter onto the top of the candy bars, and baked according to the directions on my brownie mix.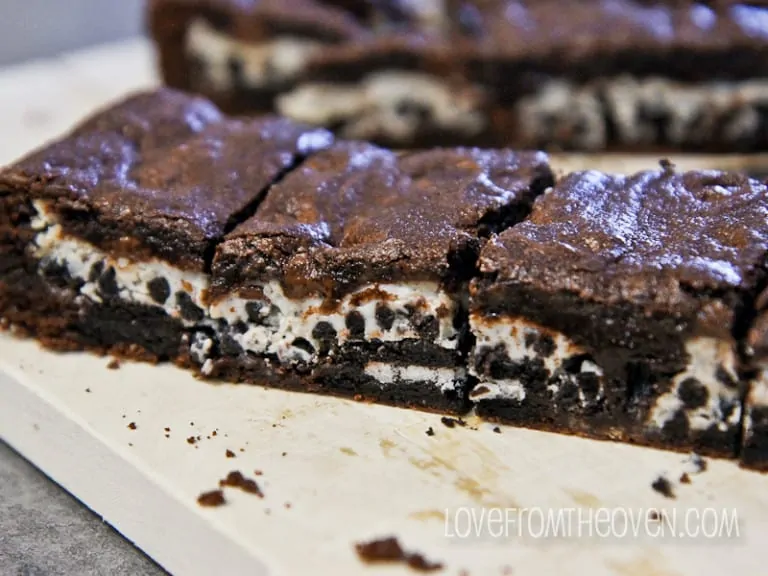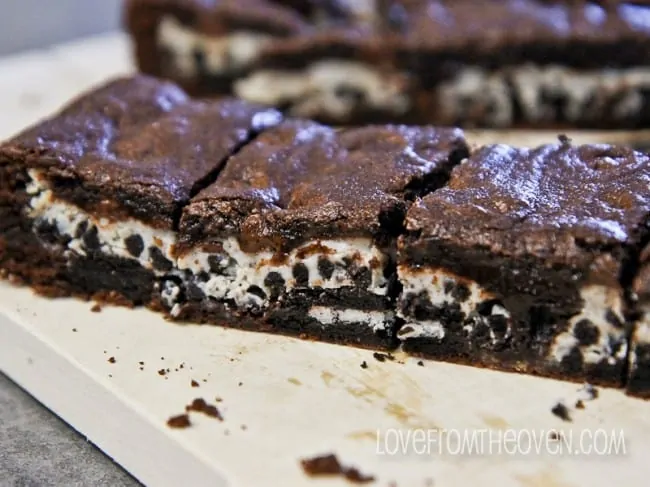 Once the brownies were done, I let them cool completely, then topped with vanilla frosting that I added crushed Oreos to (about six Oreos for a container of frosting works out well) creating Cookies & Cream Frosting. You could skip this, but it really completes the brownies.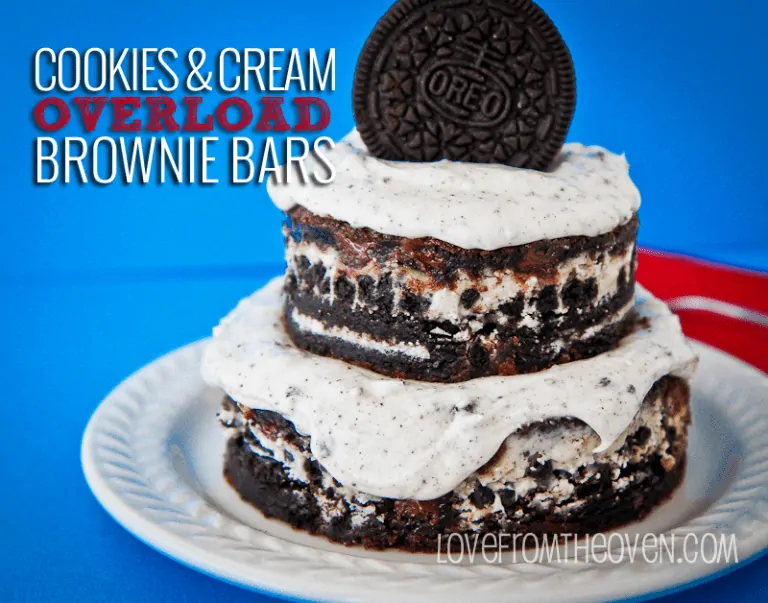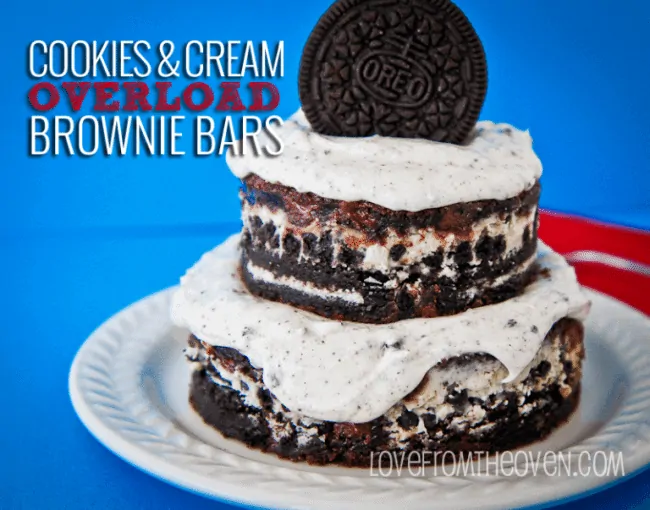 That's it. Really a very simple way to doctor up box brownies into a totally over the top crazy dessert. And since I am such a fan of cookies and cream, here are a few other recipes I'd recommend…
Cookies & Cream Magic Cookie Bars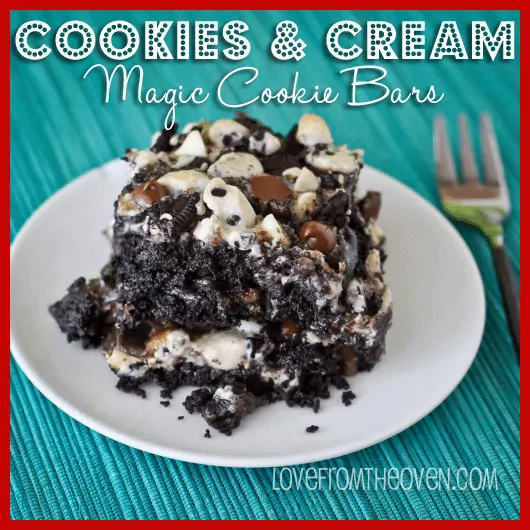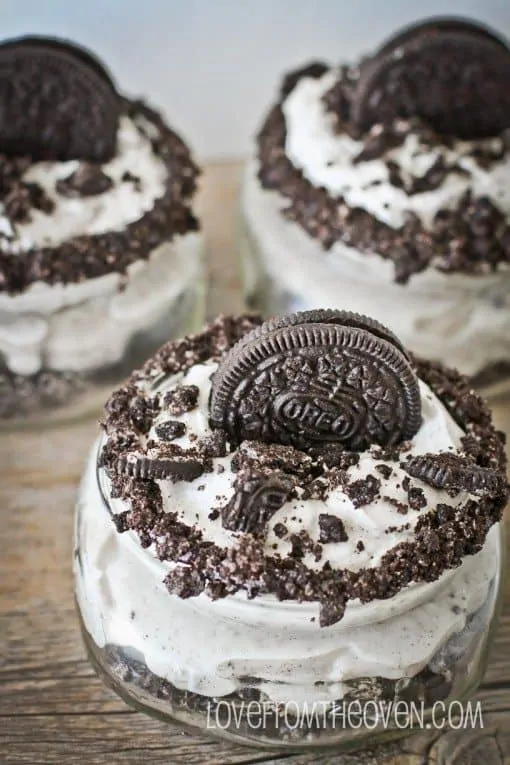 Oreo Truffle Stuffed Cupcakes With Cookies & Cream Frosting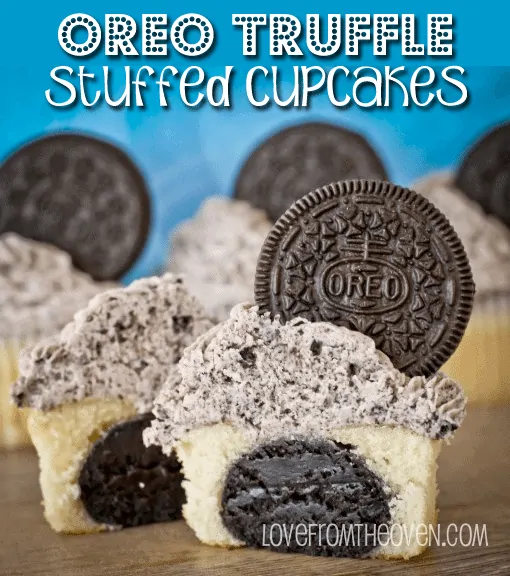 Cookies & Cream Brownie Bowls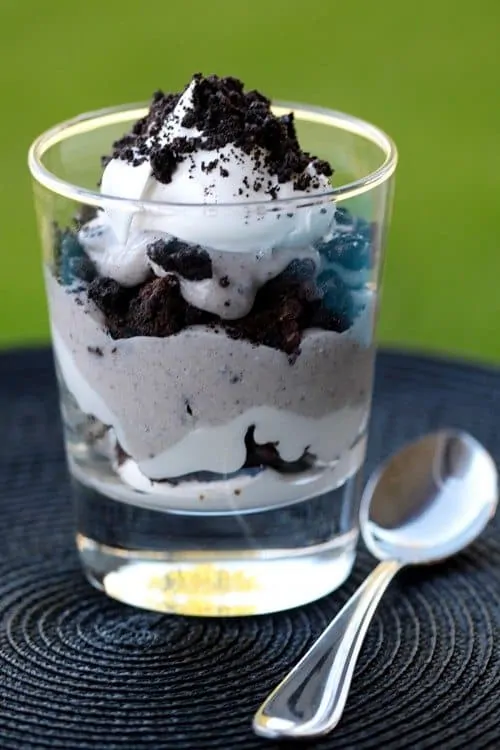 Have a sweet weekend!