Chocolate Cream Cheese Cake. Let me repeat that. Chocolate. Cream Cheese. Cake. Yeah, I think that sounds like a pretty darn delicious combo. And trust me, it is. This Chocolate Chunk Cream Cheese Cake is incredibly simple to make, but a nice change on your average cakes and bars. They are wonderfully rich (hello, cream cheese!) with a buttery cake layer and a cream cheese top layer. This cream cheese cake recipe has been one of my most popular recipes!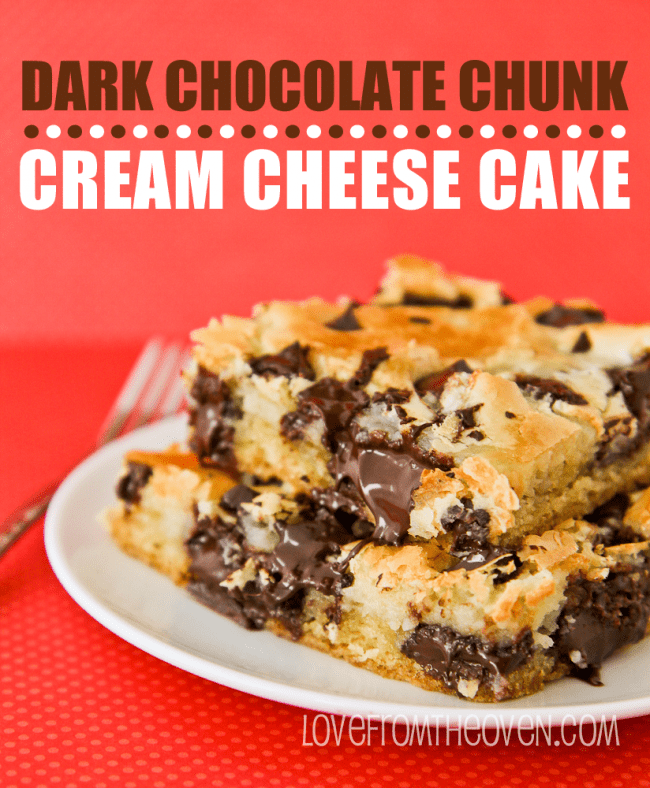 I love this recipe if I want something that is easy to pull together but a little out of the ordinary. It absolutely positively melts in your mouth. I made this using DOVE Dark Chocolate Promises, but chocolate chips or chunks work just the same. The dark chocolate lends itself wonderfully to the sweetness of the cake. You could absolutely use a milk chocolate or semi-sweet if you like, but I do love it with the dark chocolate. I like to mix chocolate chunks and chips.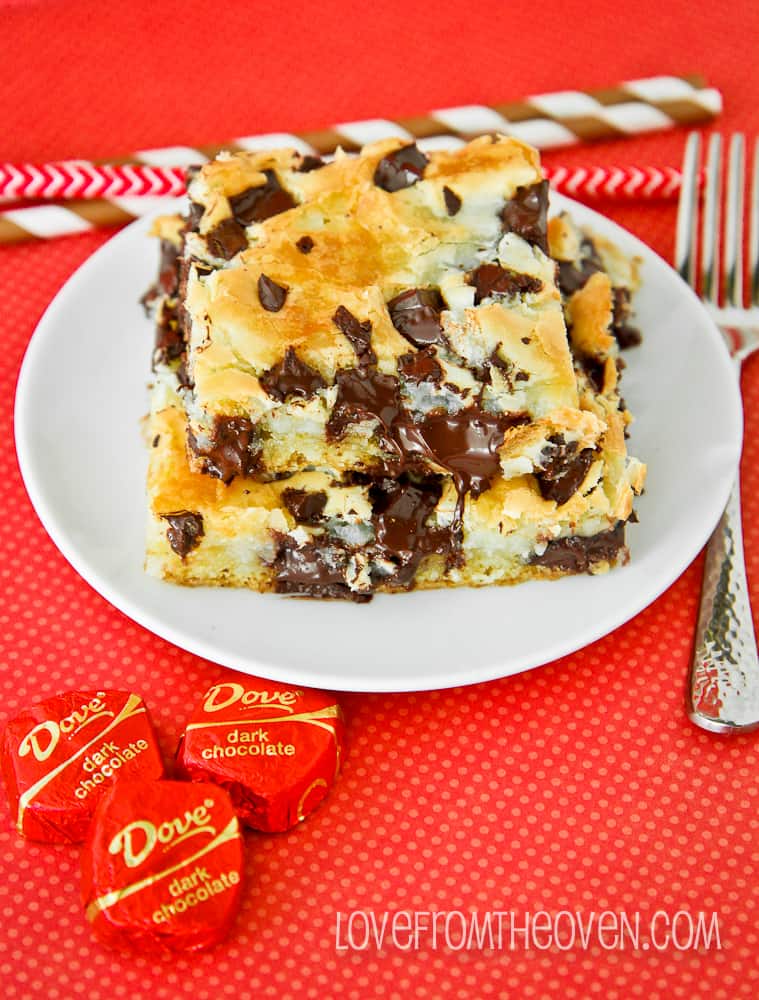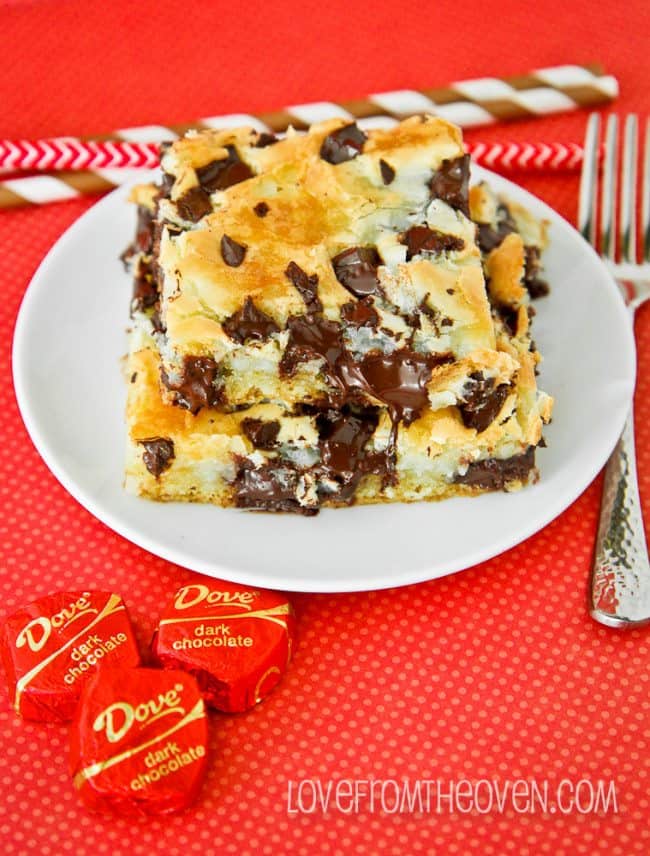 While these cut a bit like a brownie or bar, you will want a plate and a fork to eat these with. Or straight from the pan, no judgement here. They are rich, which is not something I say often, so this 8×8 pan can easily create 16 servings.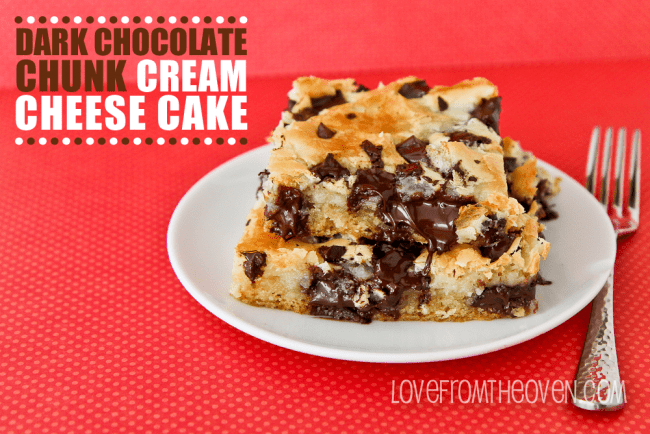 To make these you whip up your crust layer, add in some chocolate, spread on your cream cheese layer then top with, what else, more chocolate. It really is simple and comes together very quickly. You could serve it warm, but I prefer it cool or at room temperature.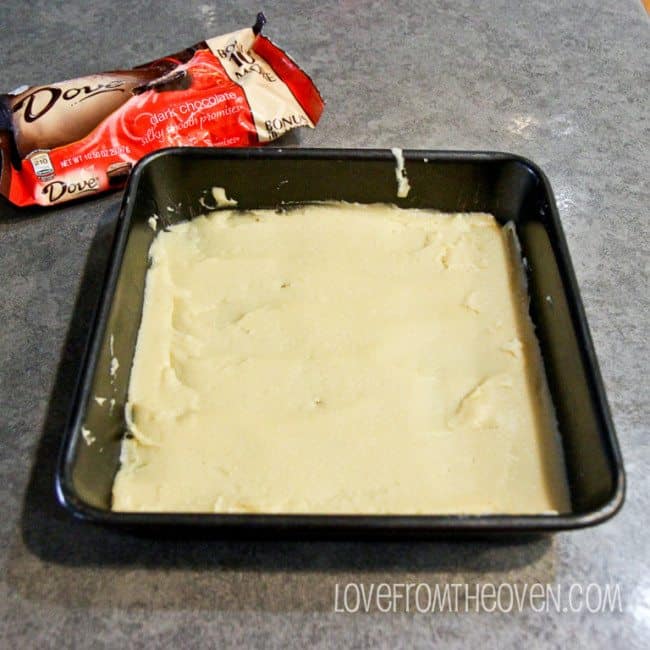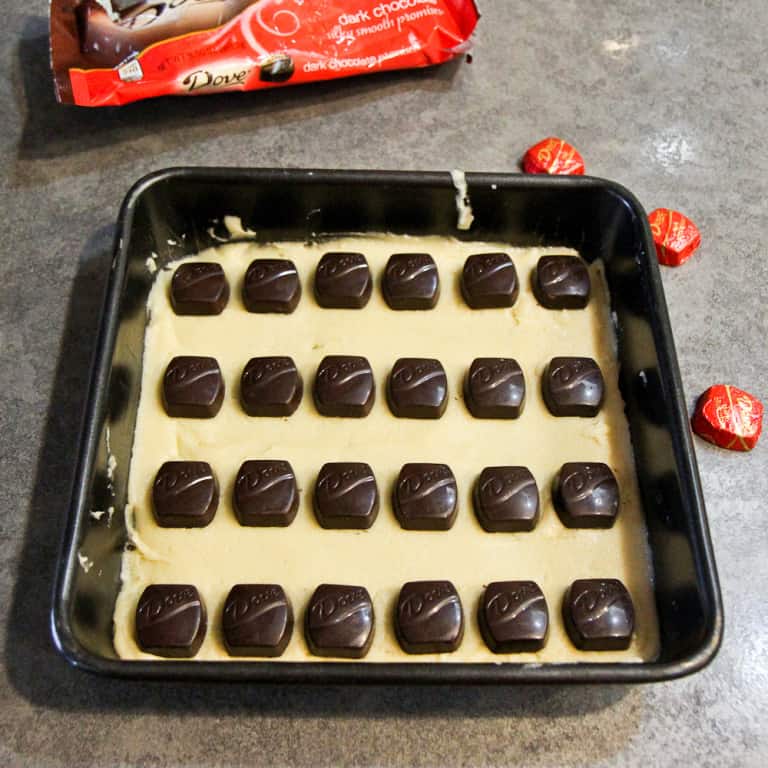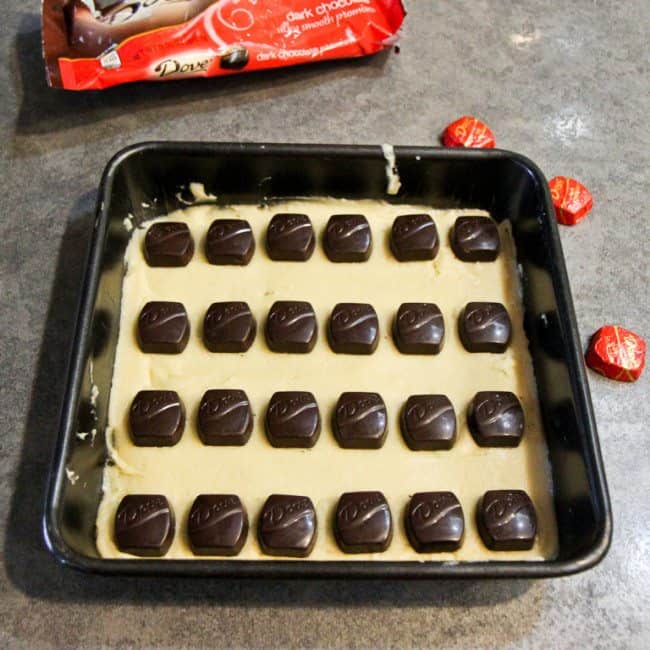 Remember, you can easily use chocolate chips in place of the Dove chocolate. I had the Dove on hand so I used it, but it's every bit as good with chocolate chips.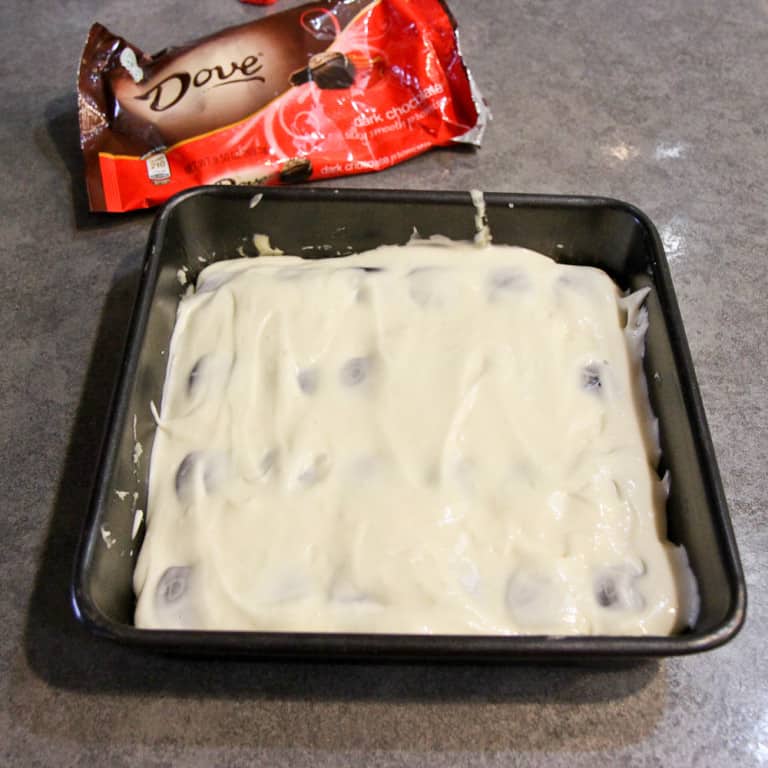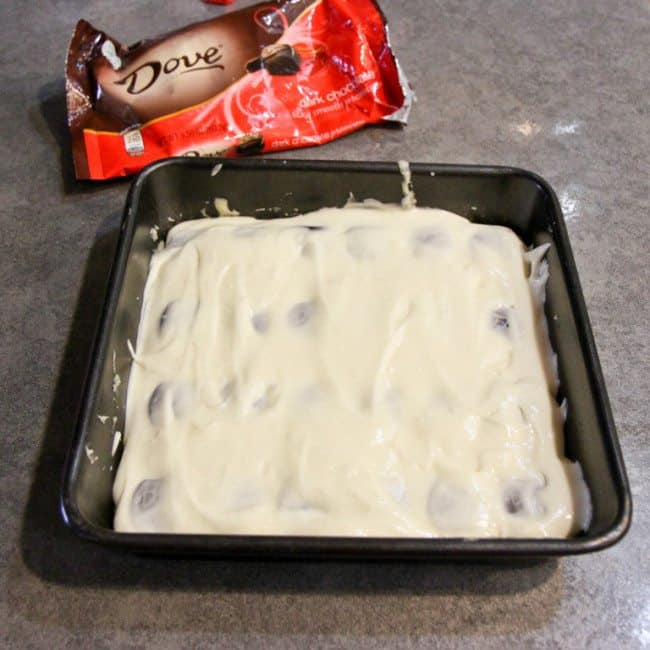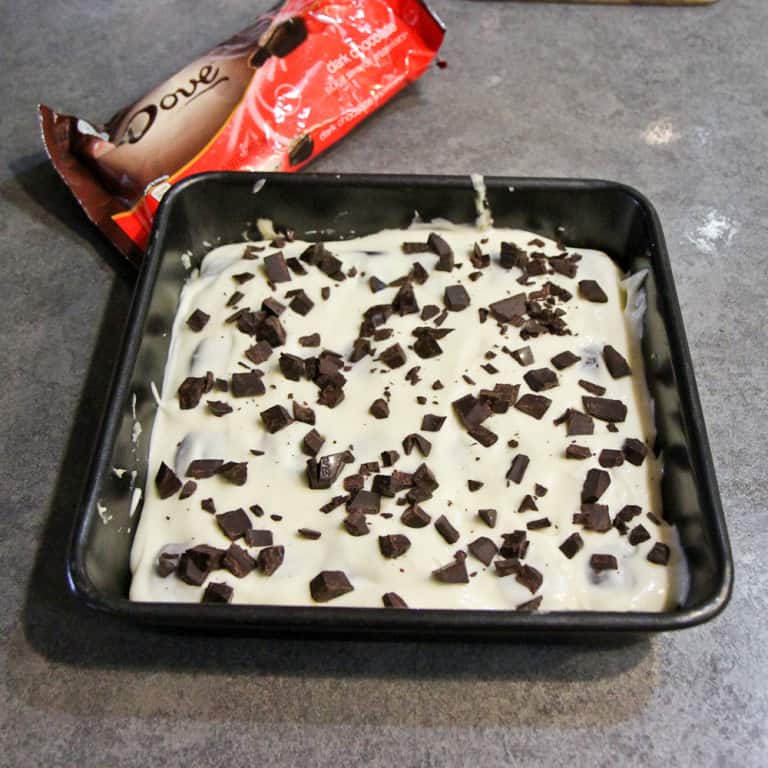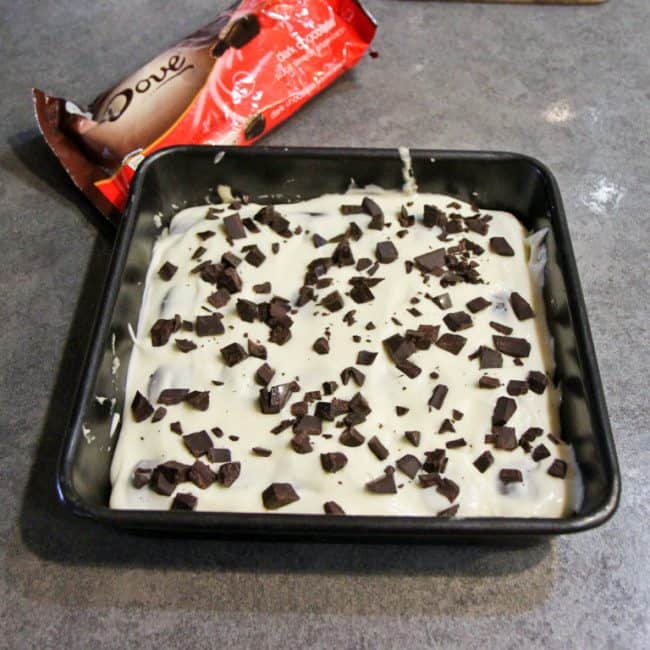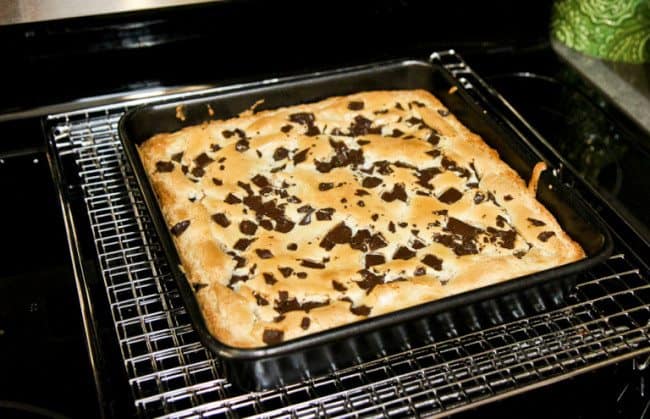 Oh yeah! Chocolate Chunk Cream Cheese Cake!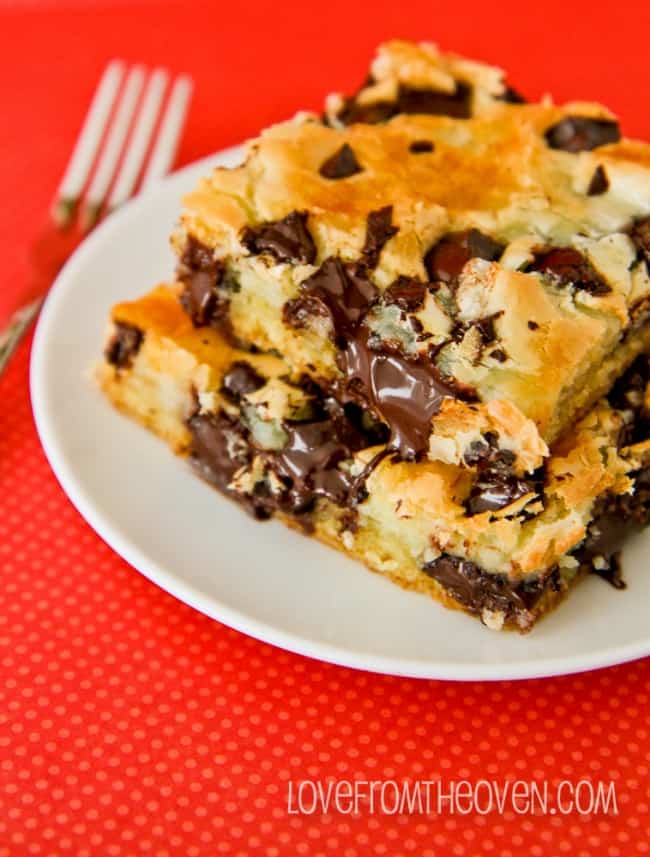 Grab a fork and dig in.
Chocolate Chip Cream Cheese Cake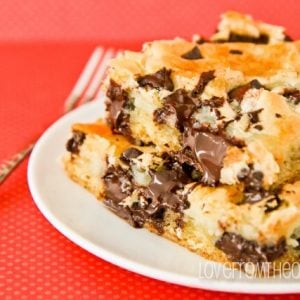 Ingredients
1

cup

all purpose flour

1/2

cup

sugar

1/2

tsp

baking powder

1/2

tsp

baking soda

1/4

tsp

salt

2

eggs

5

tbsp

butter

melted

5

oz

cream cheese

softened

2

cups

powdered sugar

1/2

tsp

vanilla

1

bag DOVE Dark Chocolate Promises
Instructions
Preheat oven to 350 degrees.

In a large bowl mix together flour, baking powder, baking soda, salt and sugar to prepare the cake mixture. Add in melted butter and stir to combine. Add in one of the eggs and stir to combine well. Press mixture into an 8x8 sized baking pan and set aside.

Place approximately 24 of your DOVE Dark Chocolate Promises into the pan on top of the cake mixture (four rows of six works well in an 8x8 pan).

In a separate bowl mix together softened cream cheese, egg, vanilla and powdered sugar. Stir until well combined then pour mixture over the top of your cake mixture and DOVE Dark Chocolate Promises. Spread gently with a spatula to cover. Chop up remaining DOVE Dark Chocolate Promises and sprinkle over the top of the cream cheese layer.

Bake for approximately 30-35 minutes or until golden brown. Remove from oven and let cool. Enjoy!
If you like this recipe, and you love peanut butter, check out these Peanut Butter Cheesecake Bars!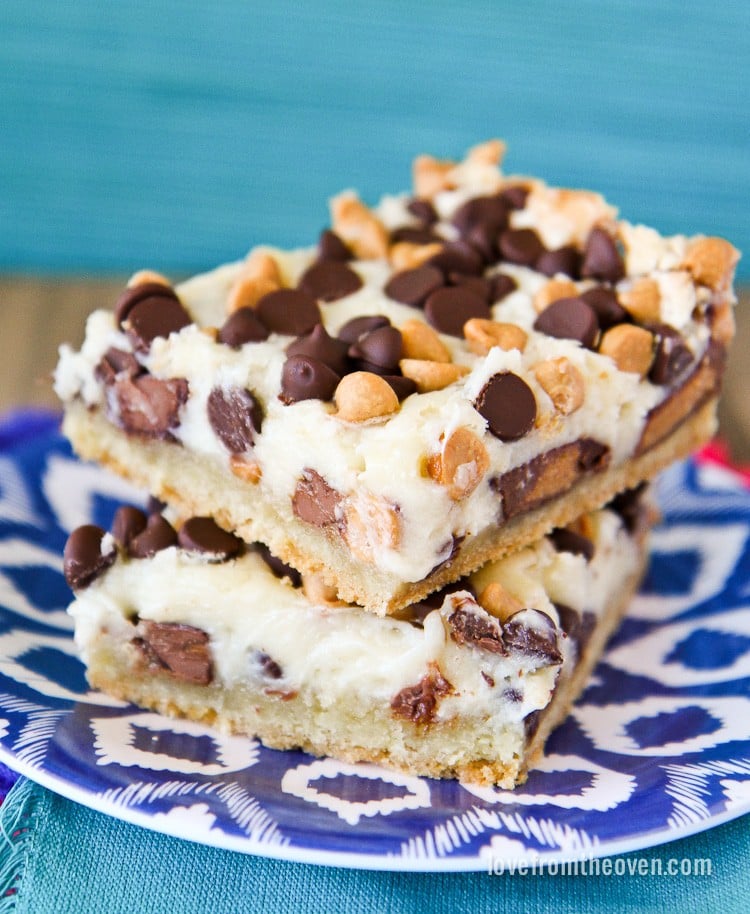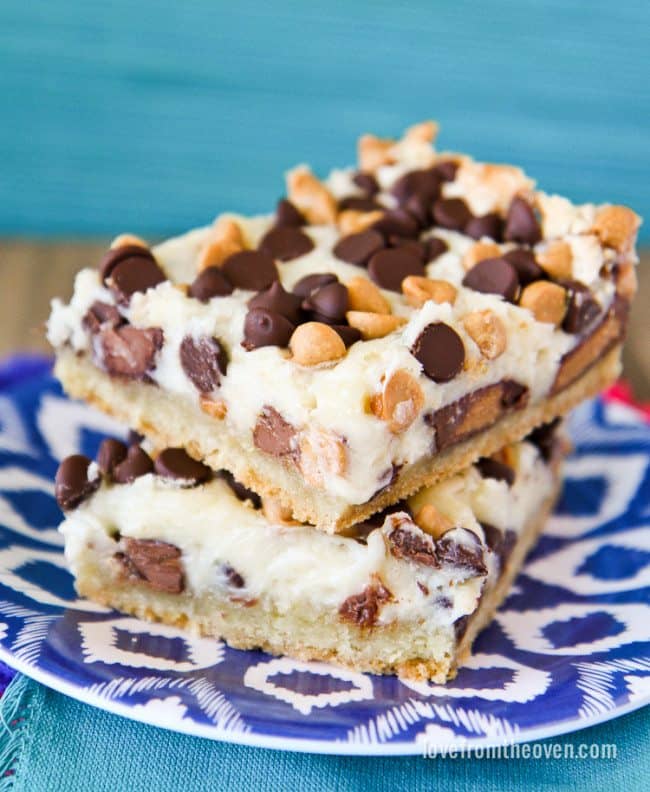 And these Oreo Cheesecake Bars.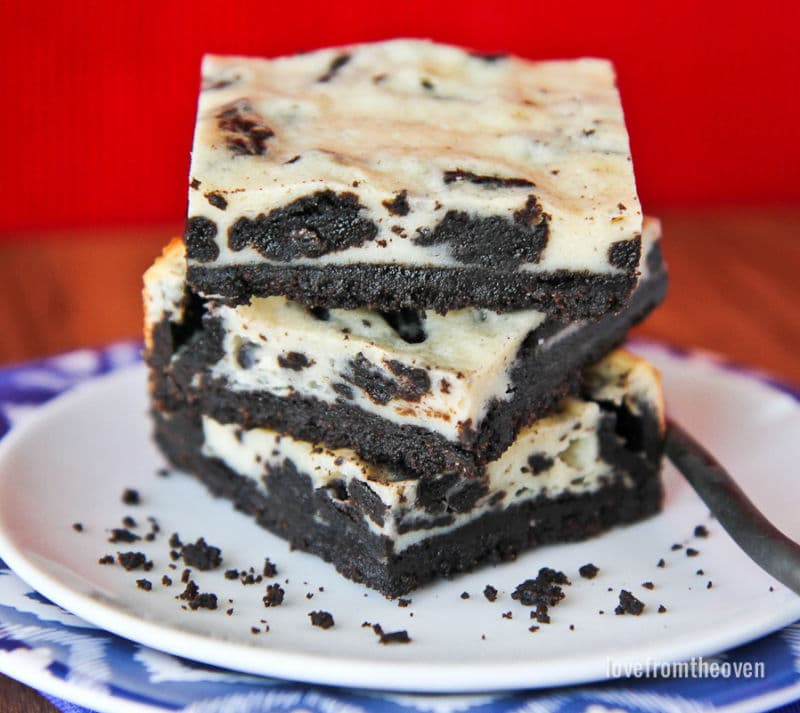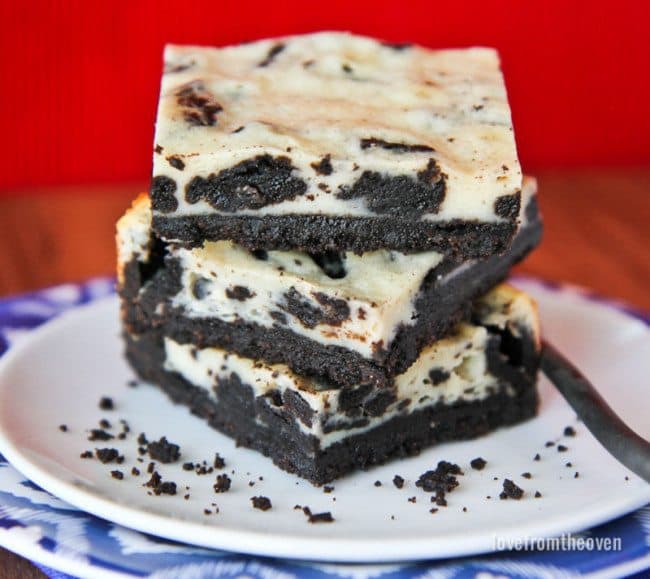 And it's hard to go wrong with these Cheesecake Minis.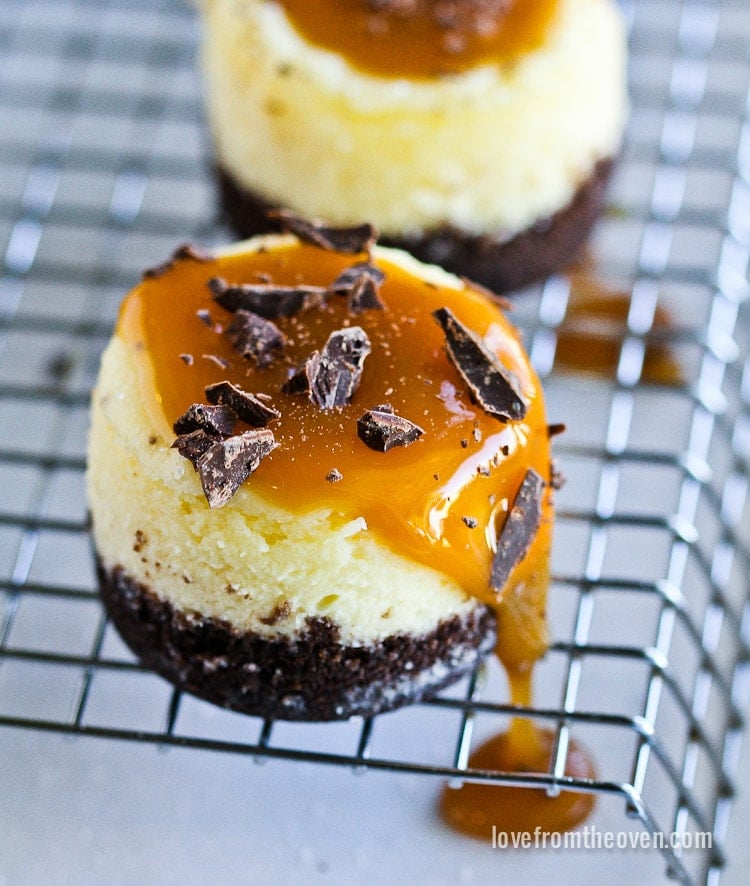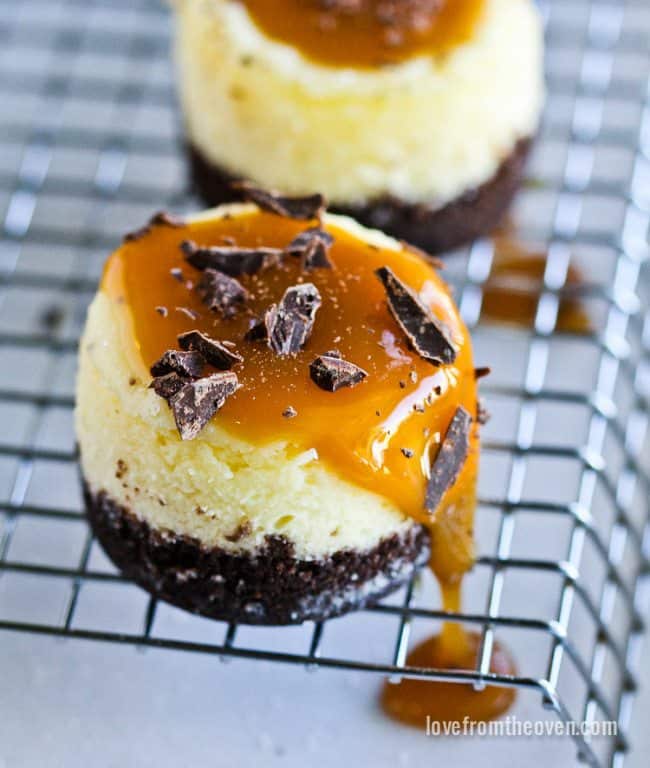 This recipe was originally published in August, 2013