Want a fun and easy Halloween cookie recipe? I've got you covered! How about some sweet and spooky Black Cat Cookies? A delicious chocolate sugar cookie that is dressed up for Halloween with lots of candy!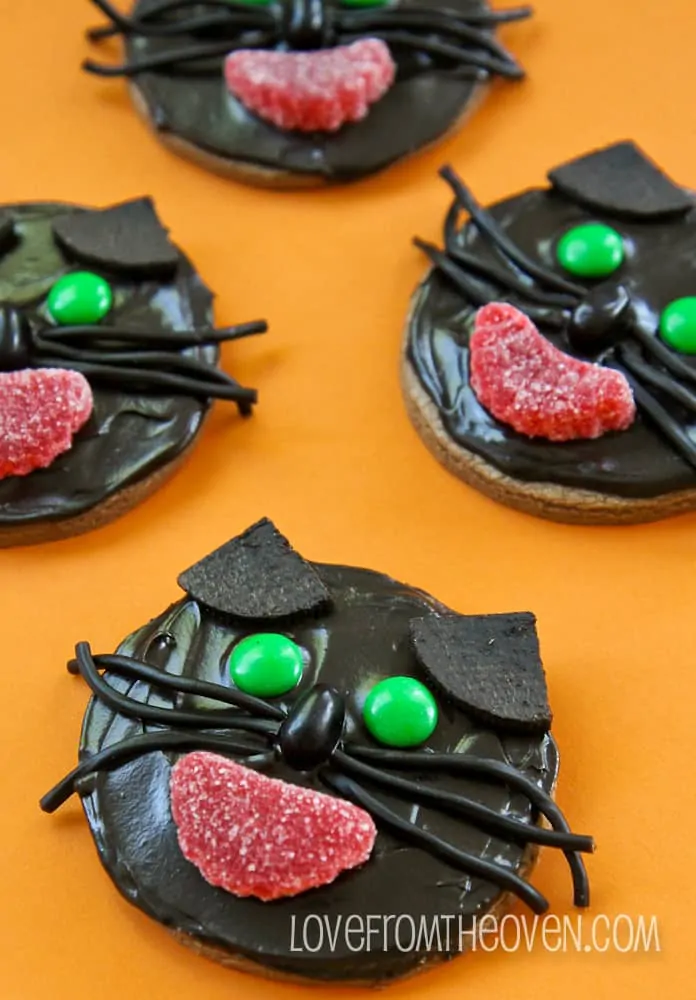 This recipe from the folks at McCormick Spice is quick and easy to put together and you can make these fun black cats so easily, no fancy decorating skills required, at all!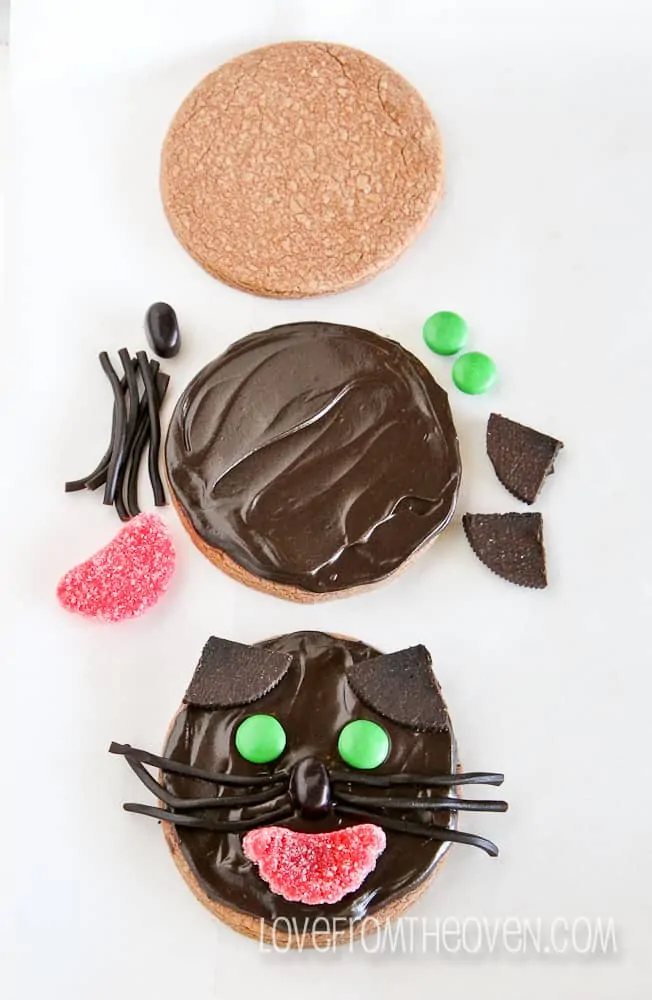 So easy!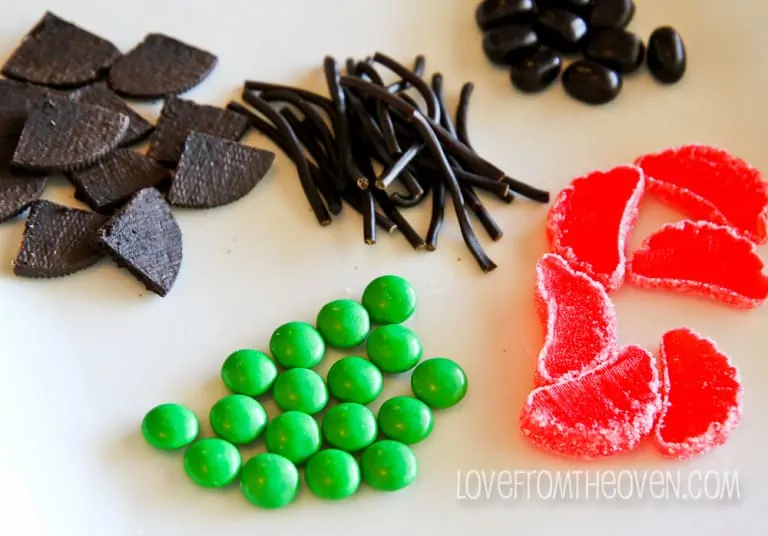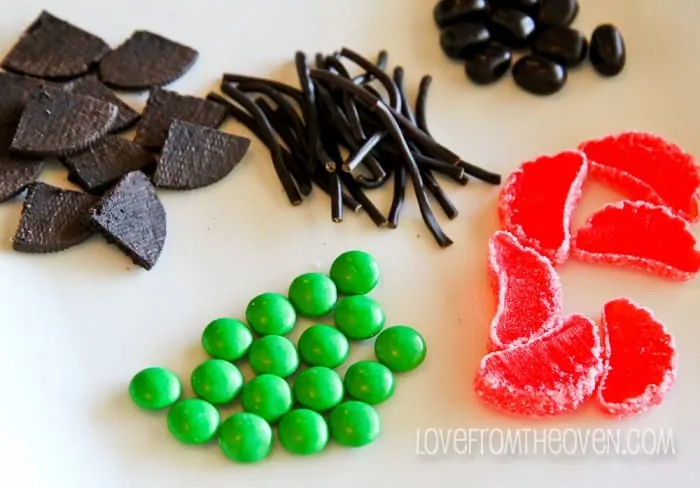 If you've ever struggled to make black frosting, here's a hint. Always start with chocolate frosting. I've never successfully colored white frosting black, it always ends up gray. Chocolate is totally the way to go. I use McCormick's Black Food Coloring.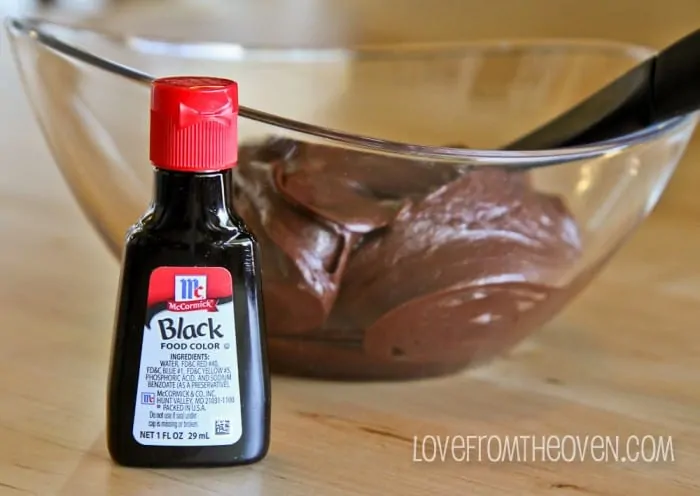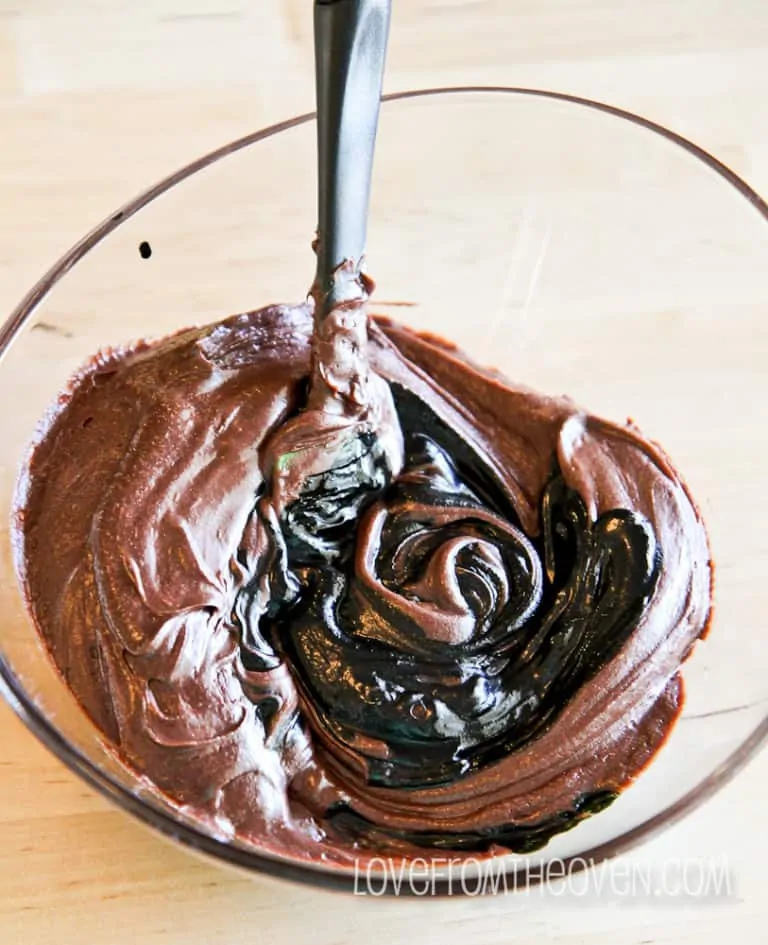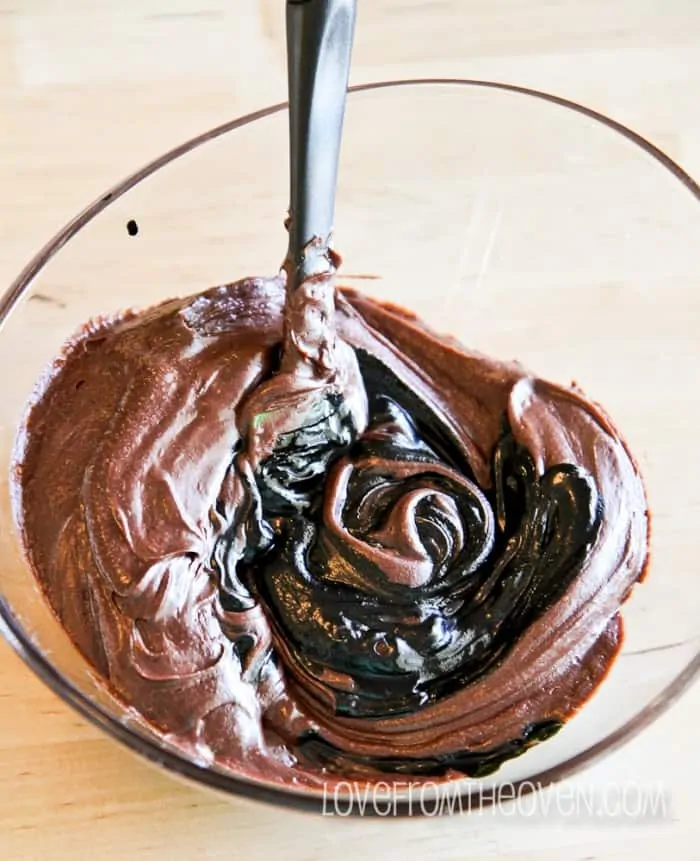 Oh, and I apologize if you now have the Janet Jackson song "Black Cat" stuck in your head. Or is that just me?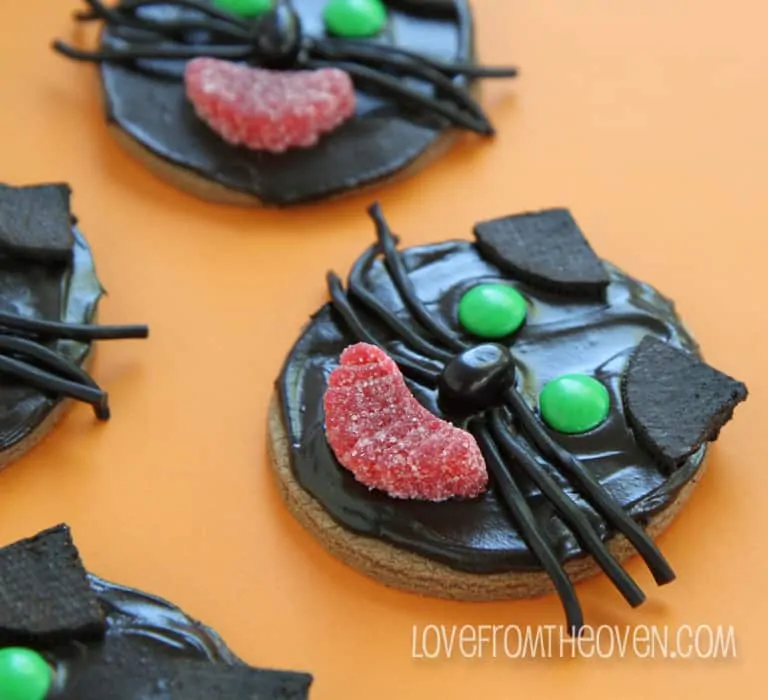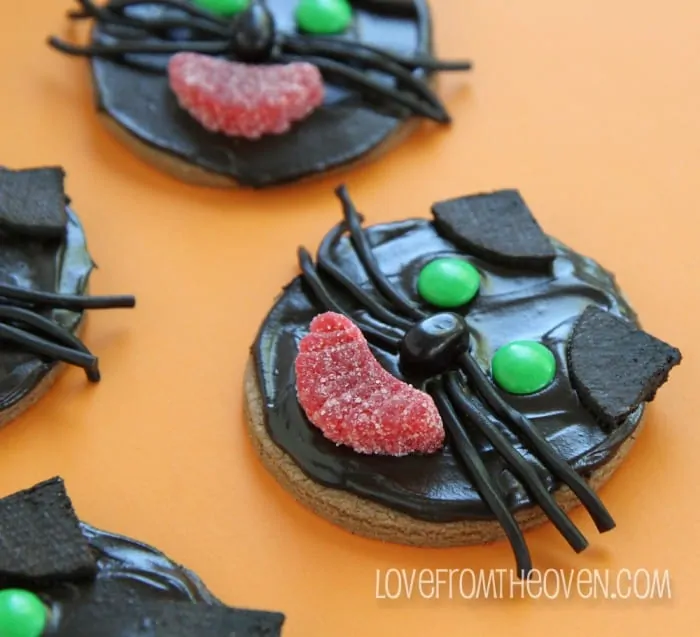 My daughter and I had fun decorating our cookies with some other candies as well. I love using candy to decorate cookies. Heck, I'm even writing a book about it! (Smart Cookie – coming Fall 2014!).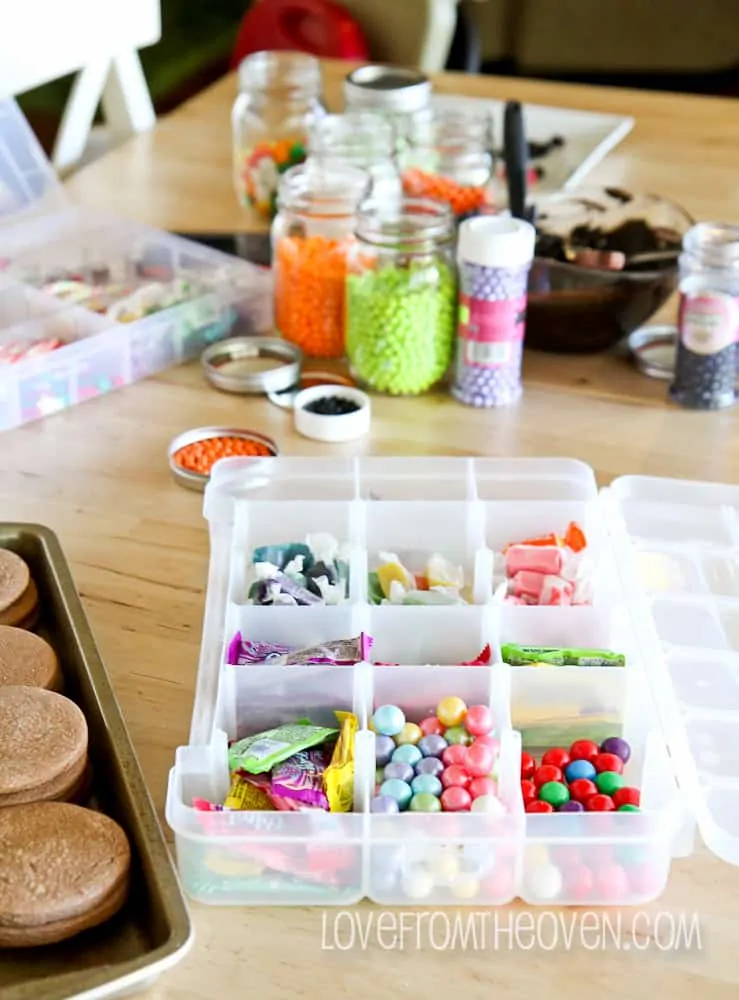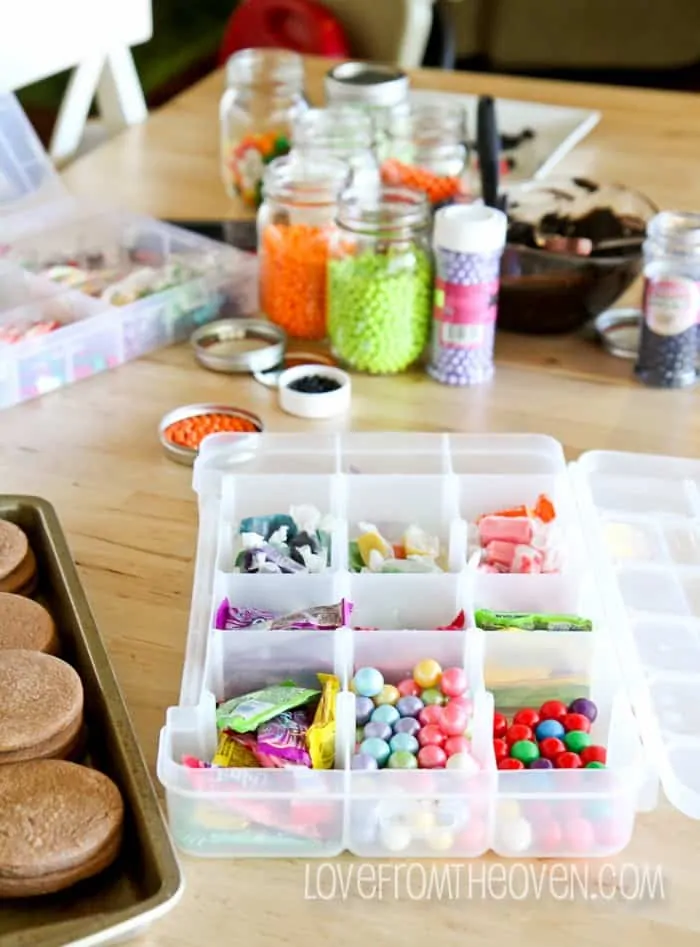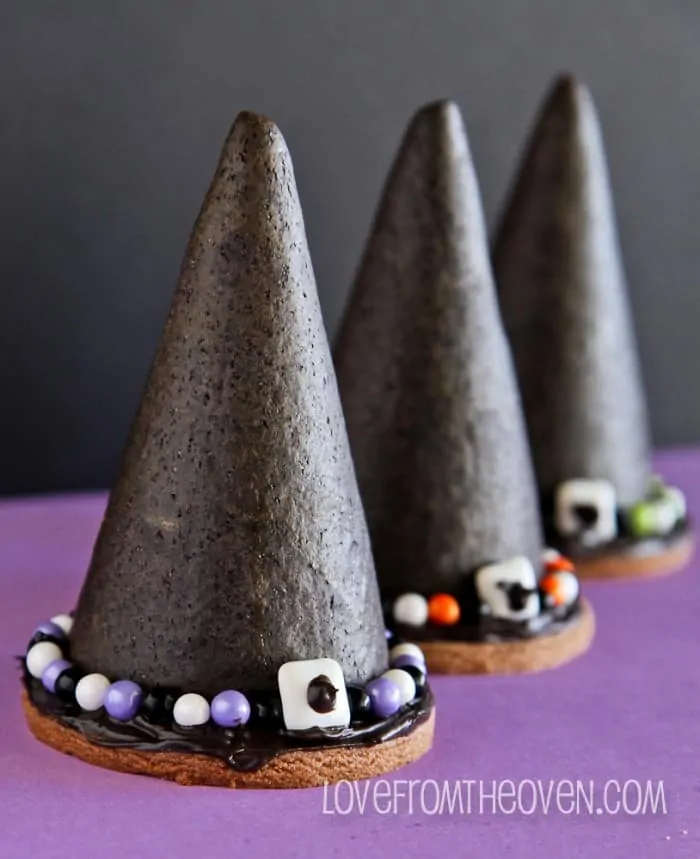 Witches hat cookies made by setting chocolate ice cream cones (The Cone Guys Cones are the ones I use) onto the frosting and then placing SweetWorks Pearls around the base and finishing with a candy square for a buckle.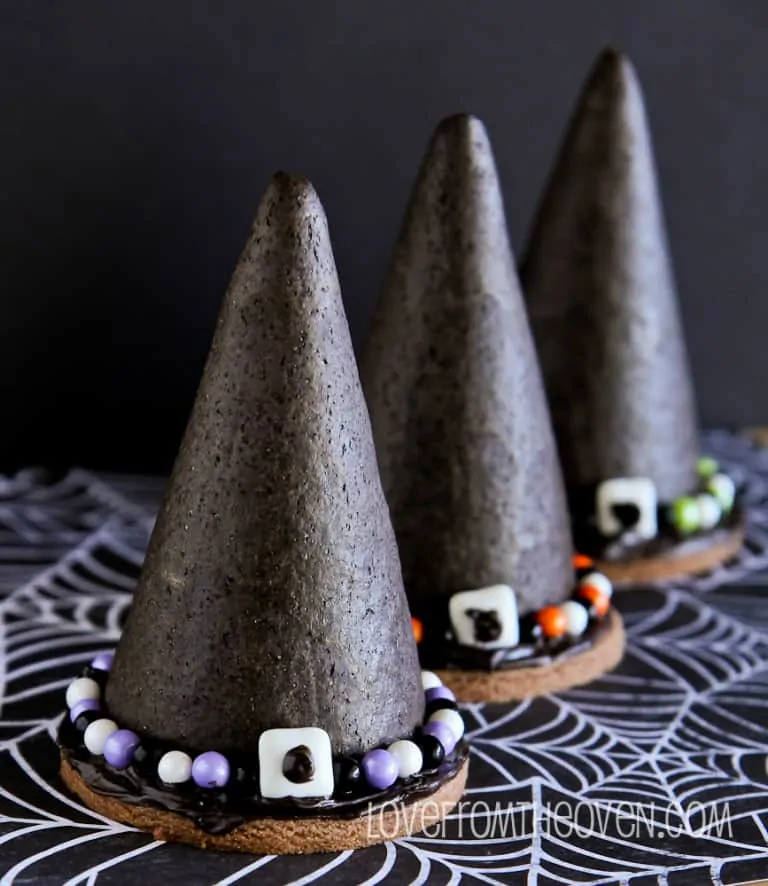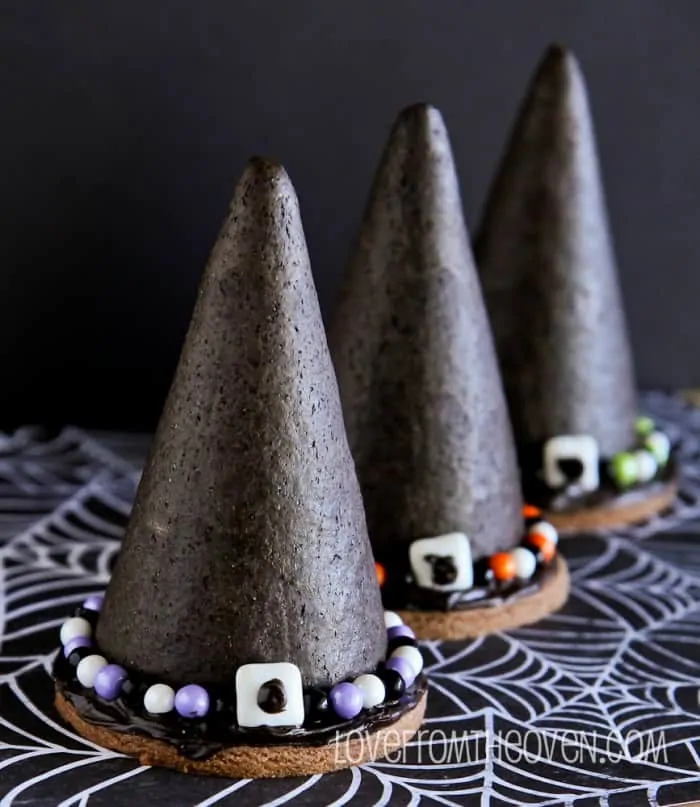 More candy fun with SweetWorks gumball eyeballs…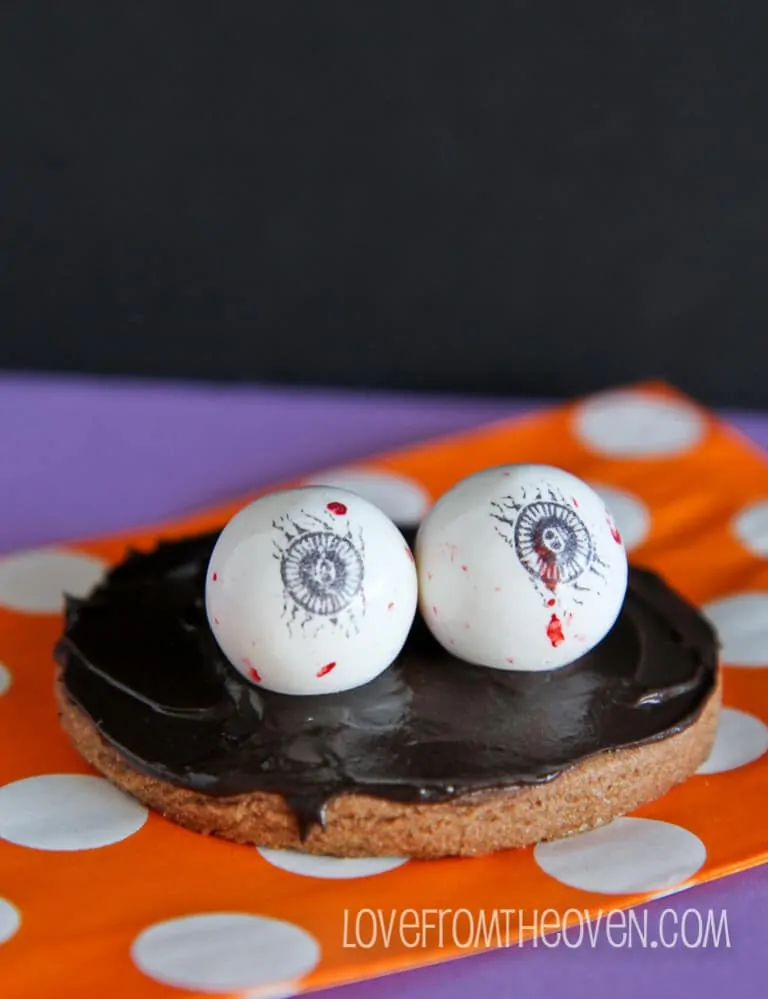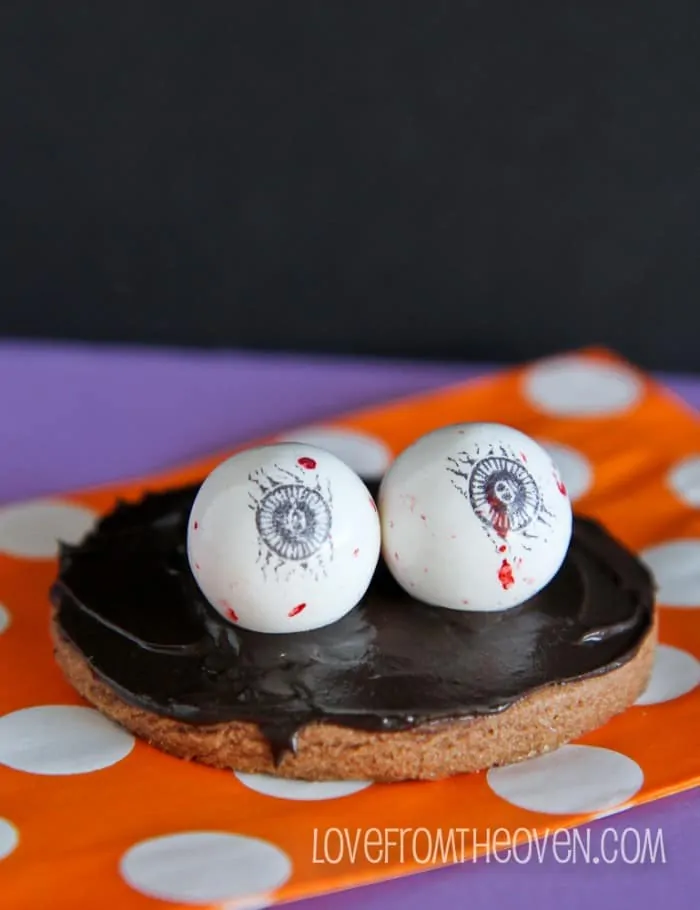 Some fun cookies topped with PEEPS, such an easy way to quickly create festive cookies.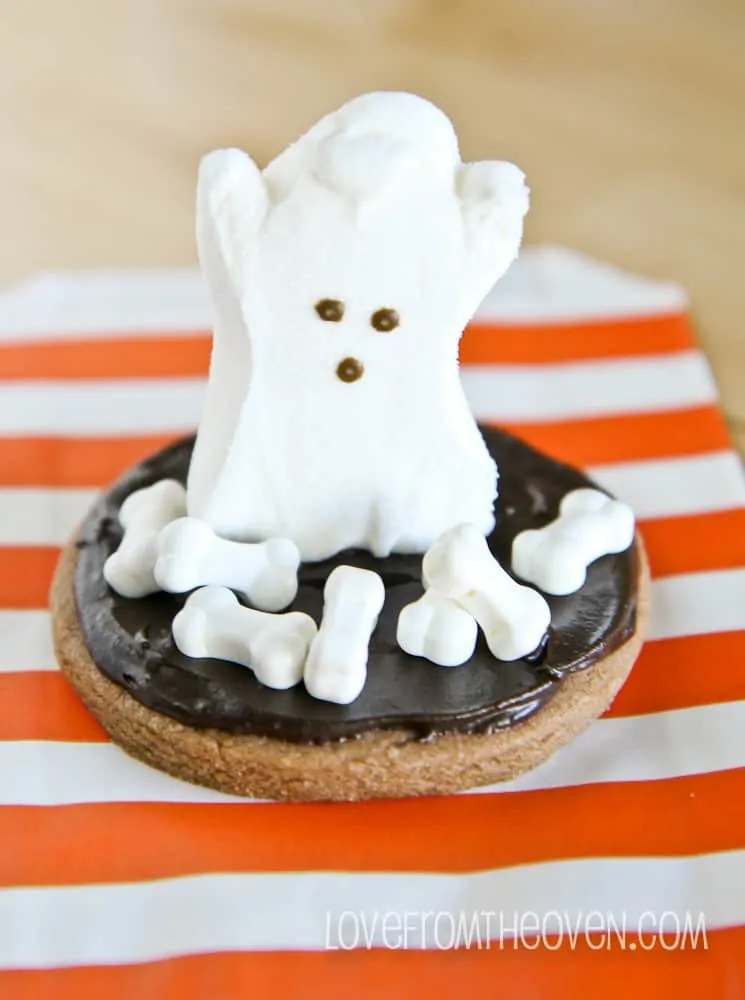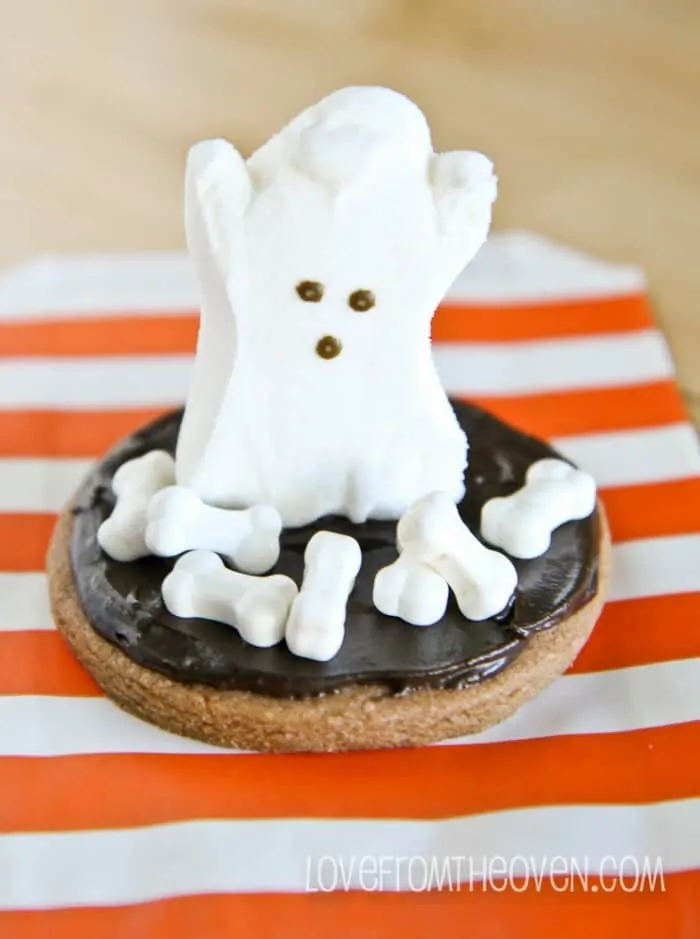 My daughter made a witches cauldron cookie…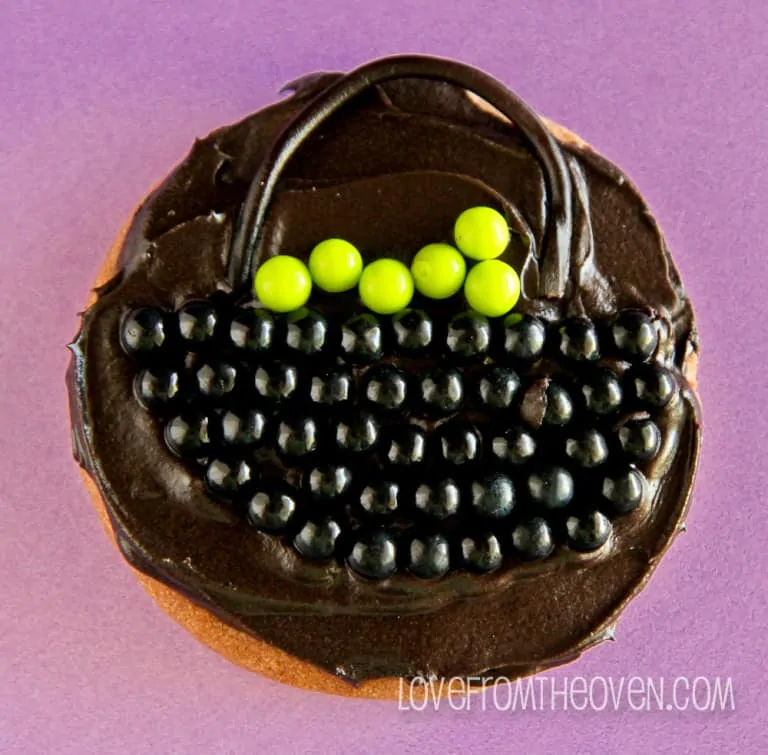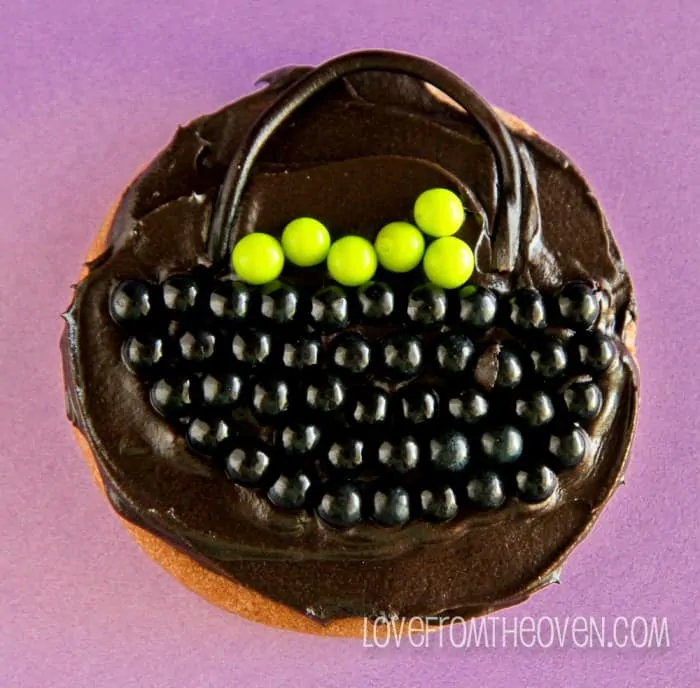 And you can never go wrong with fun sprinkles. Such a great contrast with the black frosting.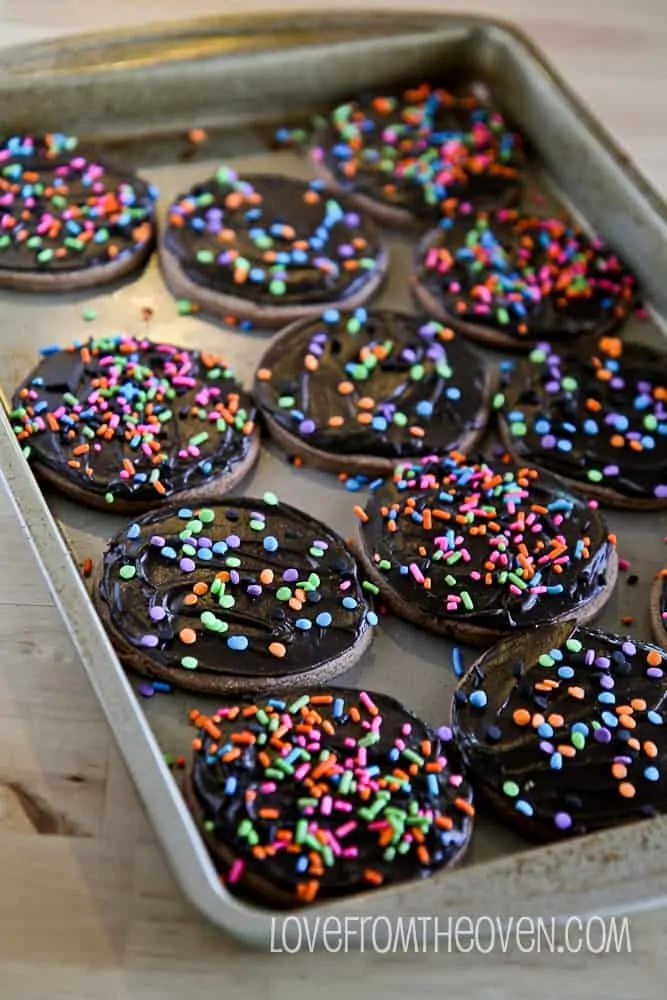 To get the recipe for these great Black Cat Cookies, head over to McCormick Spice.
And check out some of the fun Halloween treats I've made the last few years using McCormick Spice products…
Remember to get the recipe for the great Black Cat Cookies,
head over to McCormick Spice!

Are you on Google+? Feel free to +1 this post!
Disclosure: I work with McCormick Spice to share their products and recipes that I love. All opinions however are mine and mine alone.