I have a few more fun twists on chocolate covered Oreo Pops for Halloween. Oreos are one of the ingredients in the Making Halloween Spook-Tacular Kit from Kraft (go enter to win one!) and they happen to be one of my favorite ingredients to work with. You can use them in so many different ways, and one of my favorite ways is with no bake Oreo Pops.
How about some "I've Got My Eye On You" Oreo Pops…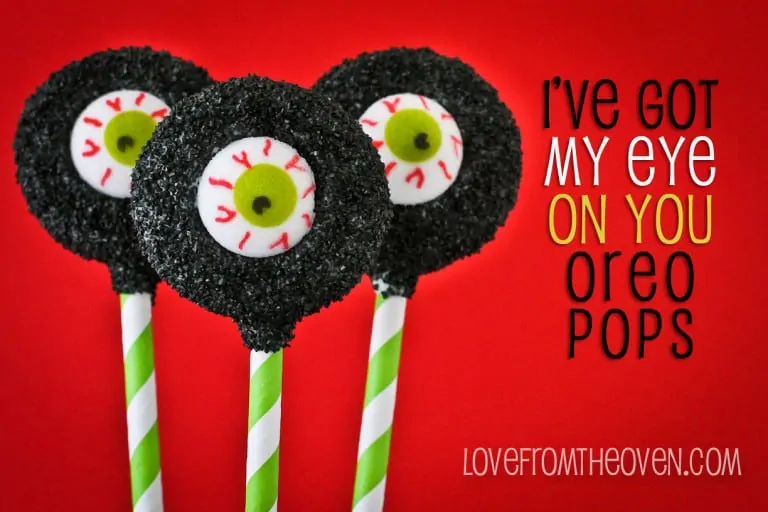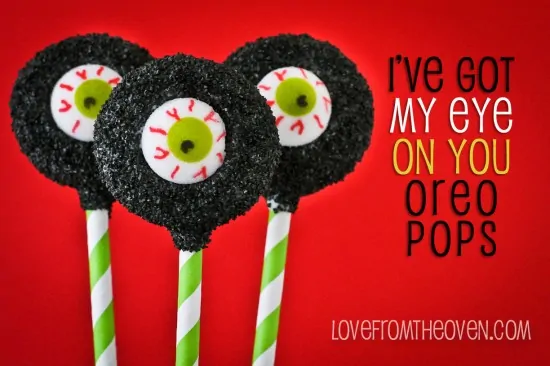 These were dipped in chocolate, coated in black sanding sugar and then had sugar eyes attached with the same chocolate they were dipped in. You can see my Oreo Pop instructions over in this post. The cute green and white paper straws are from Sweets & Treats Boutique.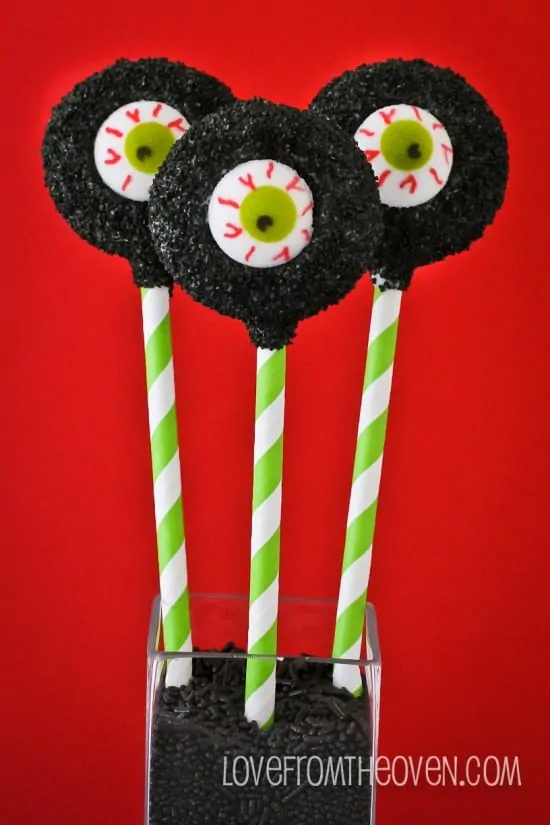 And what about these sweet Oreo Pops? These used Purple Merkens chocolate coating, sprinkles and sugar shapes. Exact same idea but a totally different look…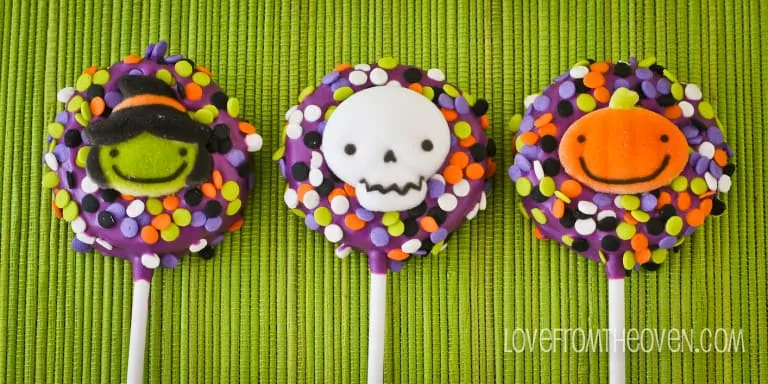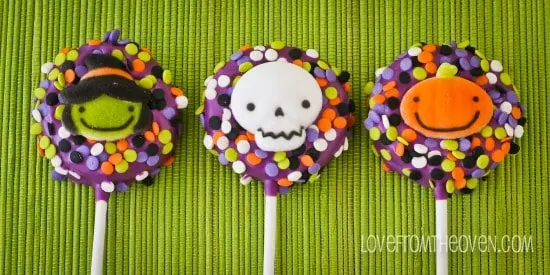 Ah, they are so cute. A bit more sweet than spooky for sure!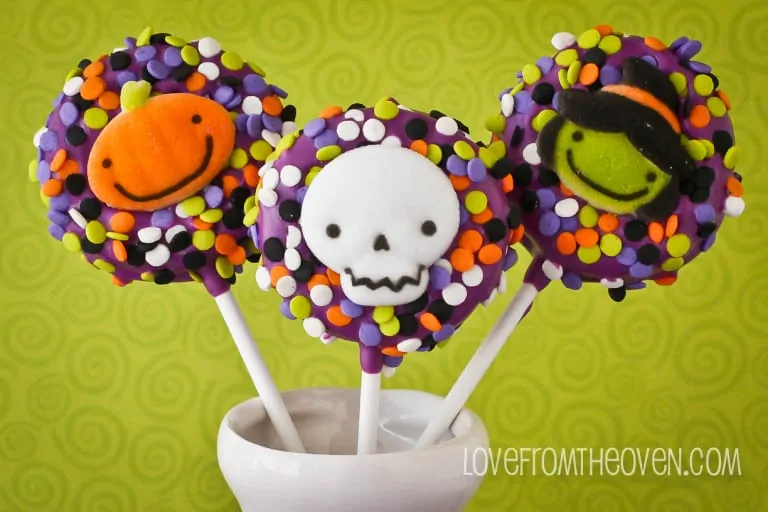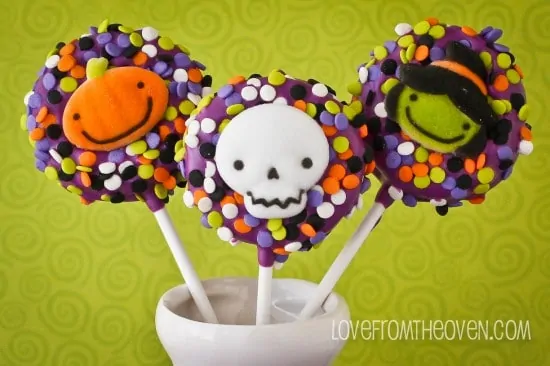 And looking to work some pink into Halloween? How about some fun Pink-O-Ween Oreo Pops…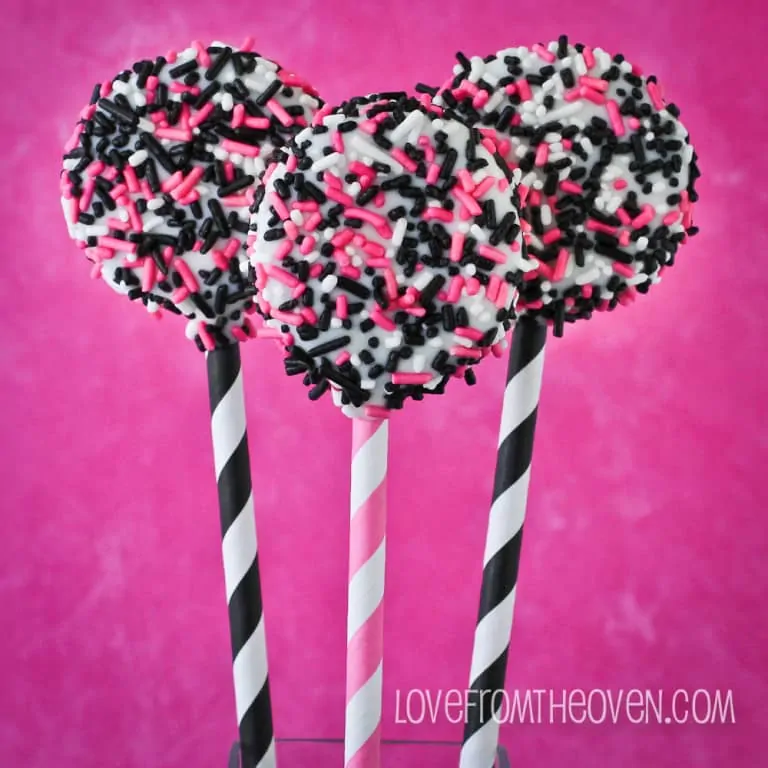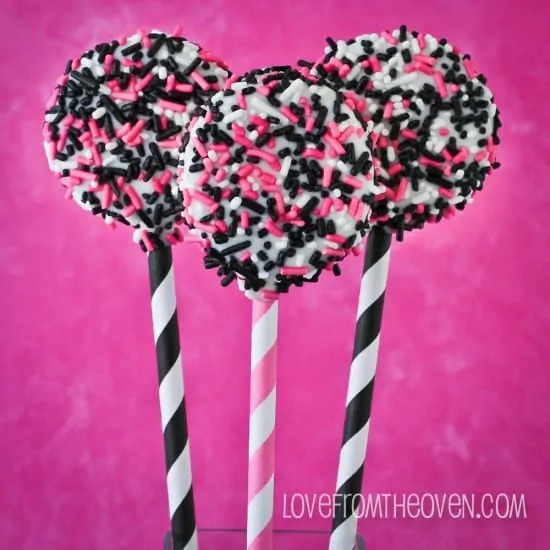 For these I simply used some white chocolate coating, a combo of pink, black and white sprinkles and the cute paper straws from Sweets & Treats Boutique. For a more blinged up version of these, check out my Sparkle & Bling Pink-O-Ween Oreo Pops…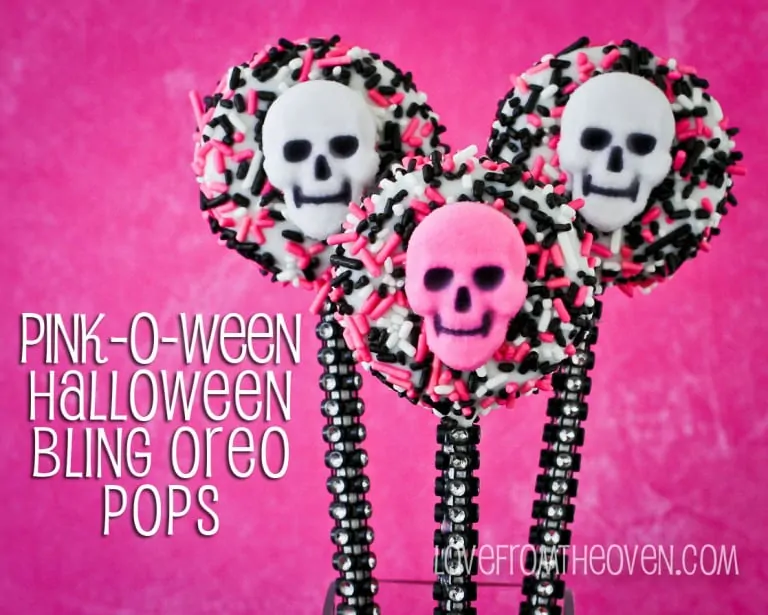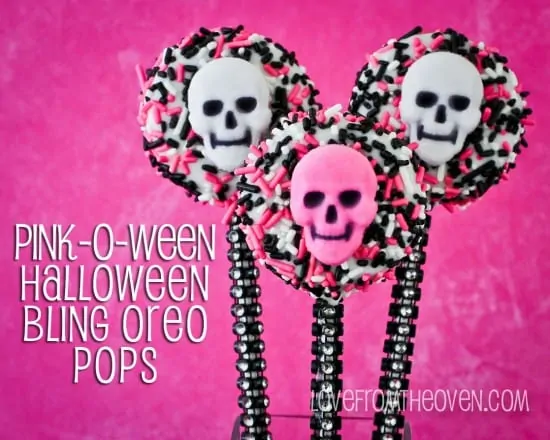 No bake and super versatile. Love Oreo Pops! And if you are in a really big hurry you can even skip the sticks and just dip the cookies. They are every bit as sweet to eat…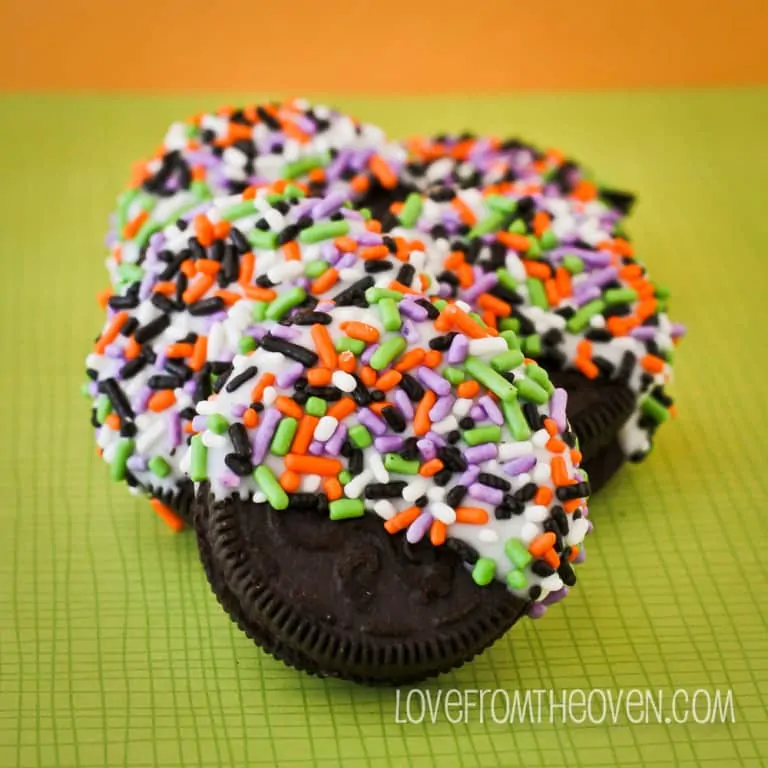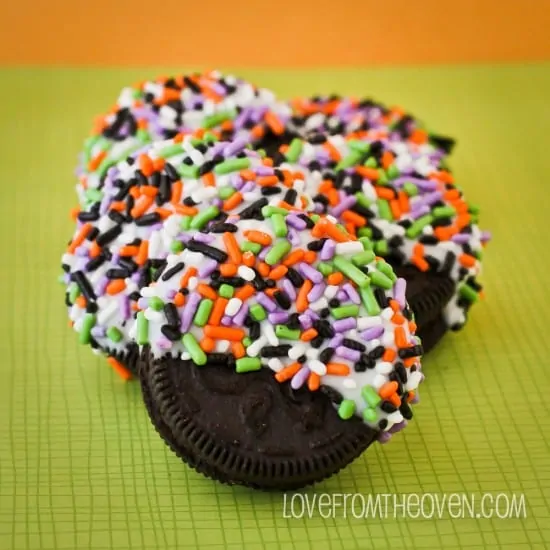 Here is where you can find my "how to" post about making Oreo Pops. And make sure to enter to win the Spook-Tacular Halloween Kit from Kraft, which includes Halloween Oreos.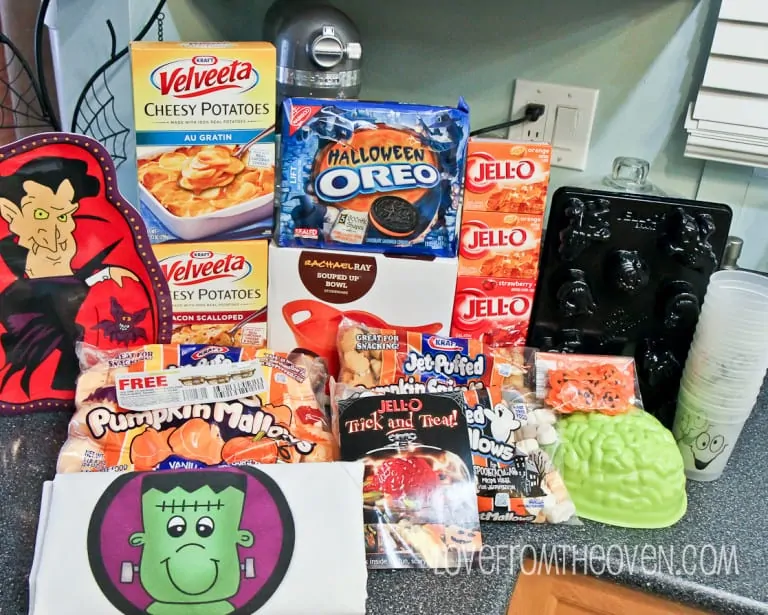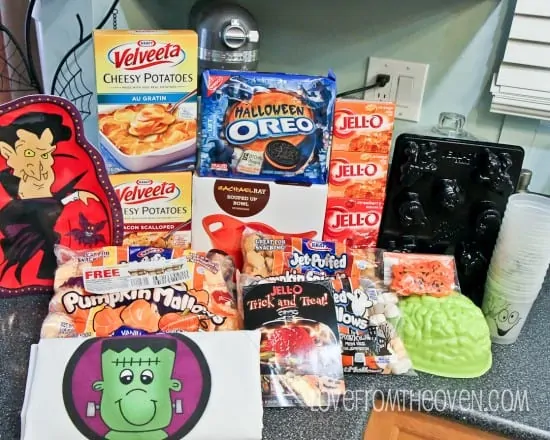 What's your favorite way to enjoy Oreos? Well aside from the obvious right from the package with a big cold glass of milk method? 🙂