With a few weeks of school behind us, we are getting in the groove of our back to school schedule, figuring out what works and what doesn't, and hopefully setting things up for a happy and successful school year.  My youngest can be a bit of a slow eater, and being a teeny tiny little thing, I worry about her getting enough to eat during those short school lunch periods.  Finding foods that will pack in some nutrition, that she will be excited to eat, is a top priority for this mom, which is why I'm excited to partner with Safeway & Albertsons stores to share some inspiring lunch box ideas using O Organics.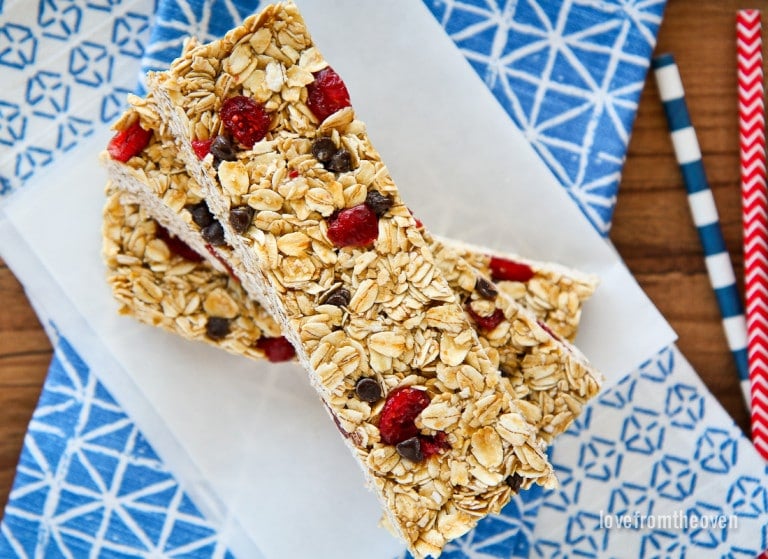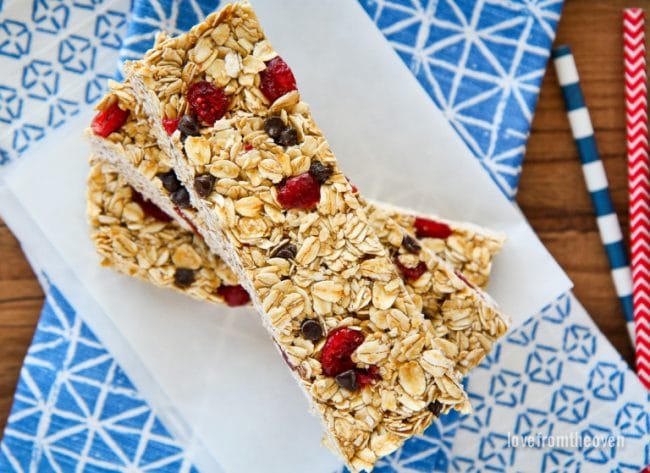 I've always told my kids to bring home what they don't eat during lunch, instead of throw it away. This works well as I can see what is, and isn't a hit in the lunchbox, and hopefully adapt their lunches to strike a good balance of delicious and nutritious.   The truth is I could pack kale and brussel sprouts in their lunch boxes, but if I struggle to get them to eat those at home, it's a safe assumption they aren't going to eat them at school.  I remember another mom giving me great advice when my oldest started kindergarten, she told me to pack foods I KNOW they will eat, not just foods I WANT them to eat.  This advice has served me well.  Thankfully with a little creativity and products such as the O Organics line at Safeway and Albertsons, I'm able to put together lunches that I want them to eat, and I know they will be excited to eat as well.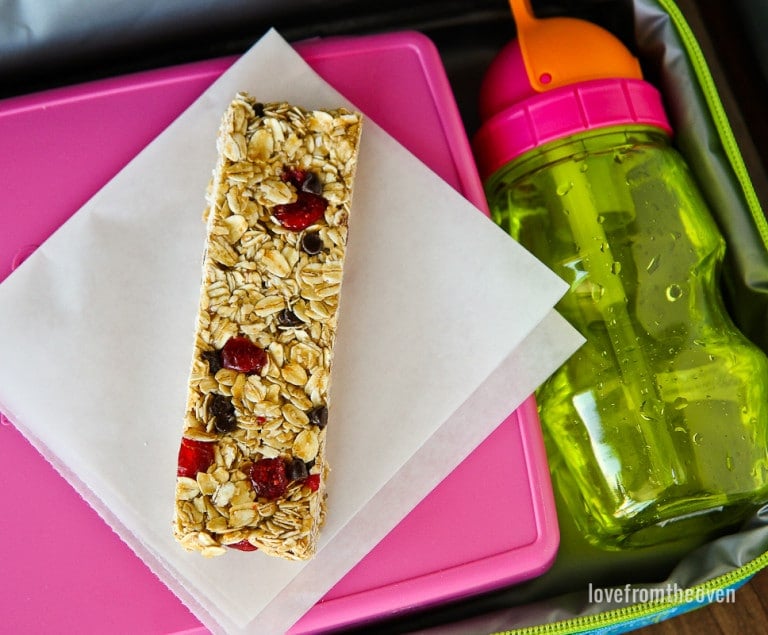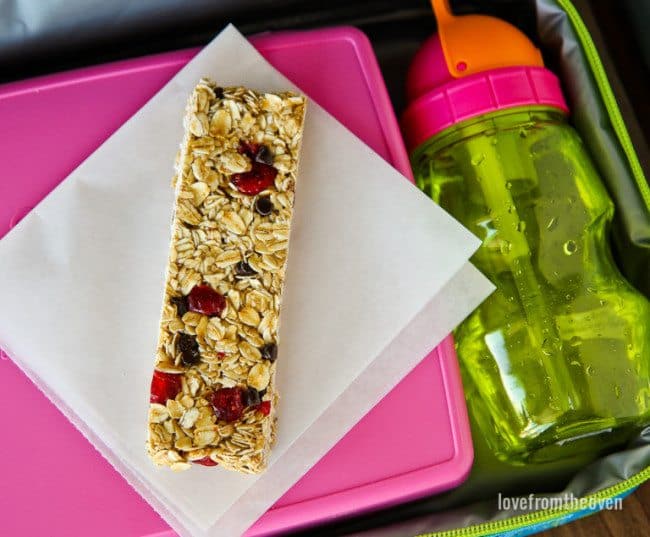 Neither of my girls are big sandwich eaters, so I usually pack their lunches full of fruits, cheeses, lean meats and carrots (the kid friendly lunch box veggie!).  What I sometimes struggle with is getting in their grains.  We rarely buy granola bars due to a food allergy, but I've discovered making them at home is incredibly simple and they are SO delicious.  This is such a fantastic way to get in some whole grains, and even a few dried fruits.  While we have to pass on the nuts in our house, I would absolutely add almonds, walnuts or pecans if I could!  O Organics 100% Honey is perfect in our homemade granola bars.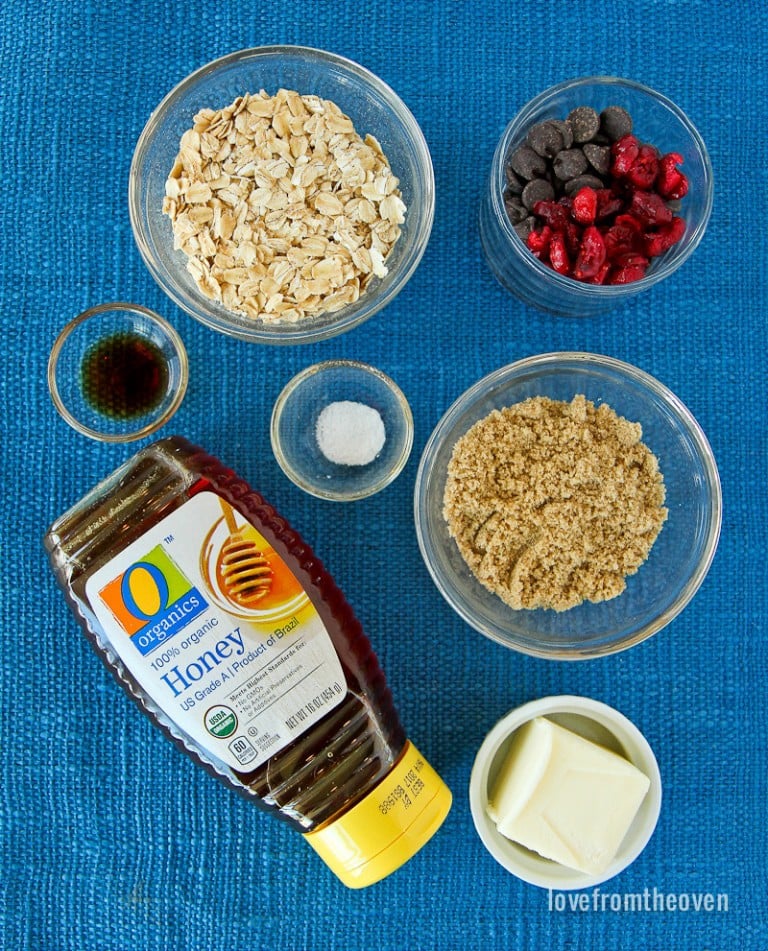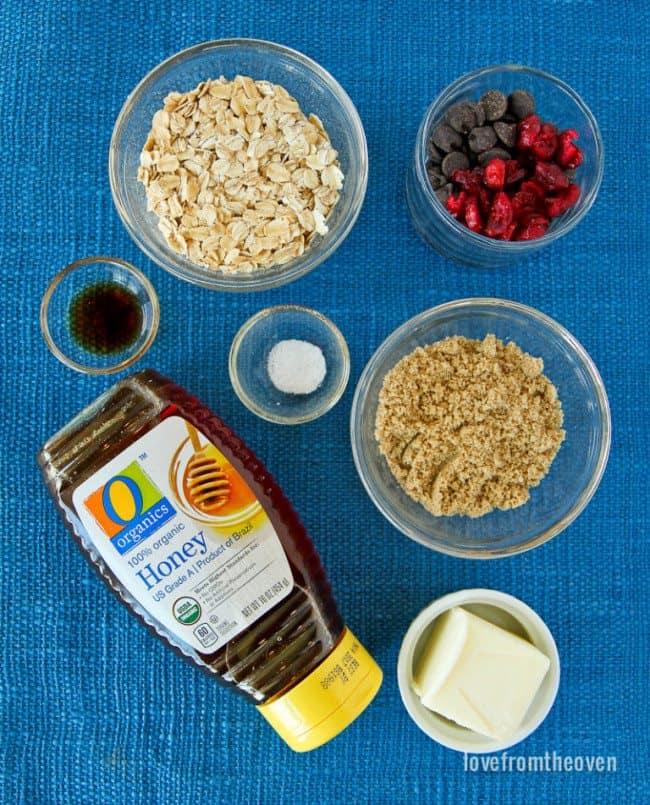 If you've never made granola bars, it really is super simple.  It's almost no bake, the only baking involved is toasting the oats in the oven for a few minutes.  If I was including nuts, I would toast those with the oats as well.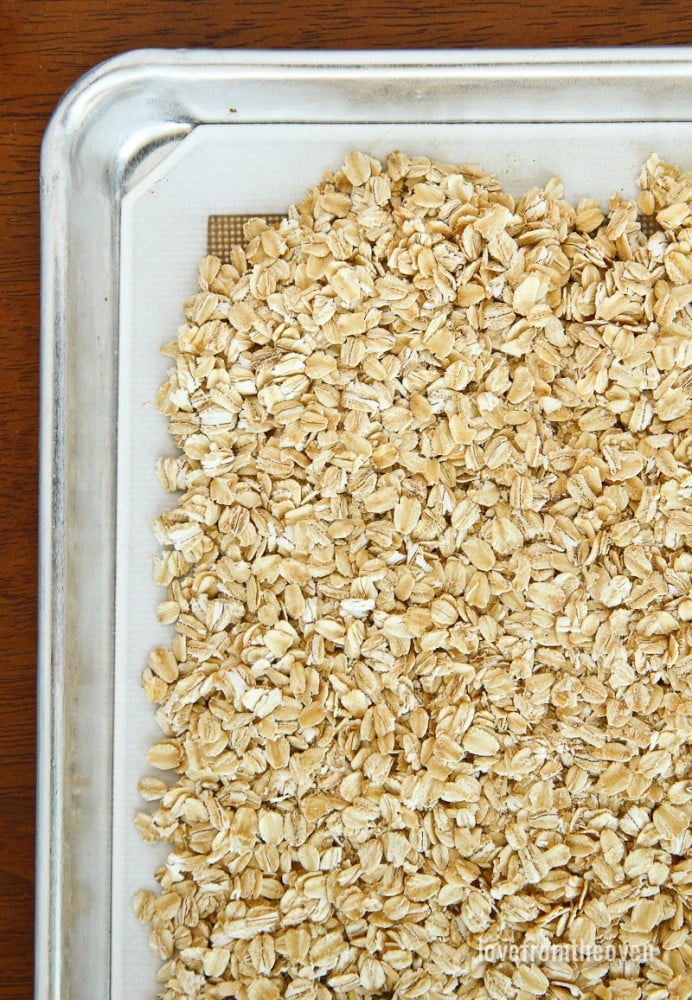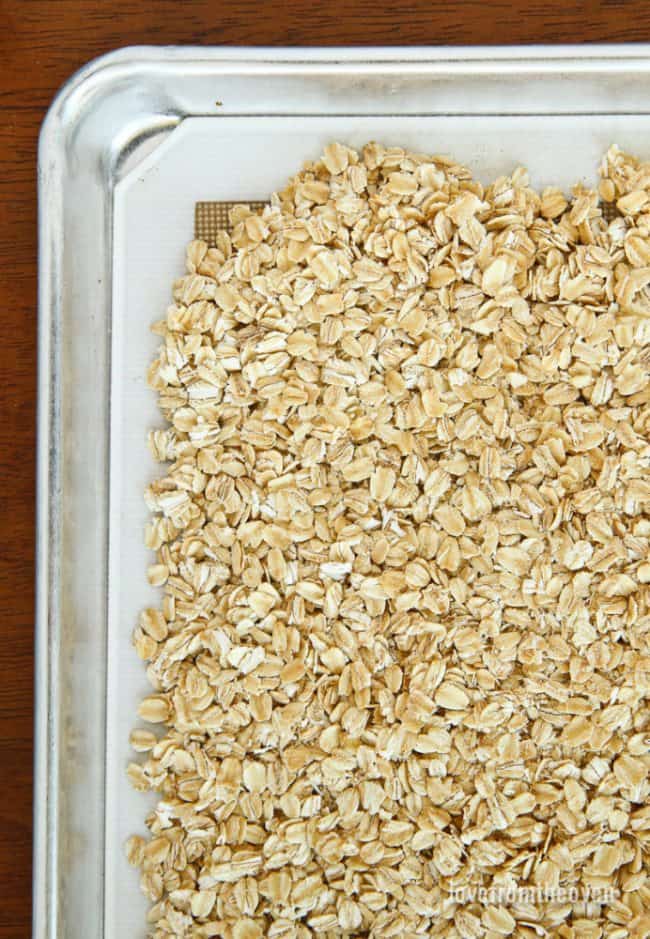 Once the oats are toasted, I combine my honey, butter, brown sugar and vanilla.  That mixture is cooked for just a few minutes, long enough to melt everything and allow it to combine.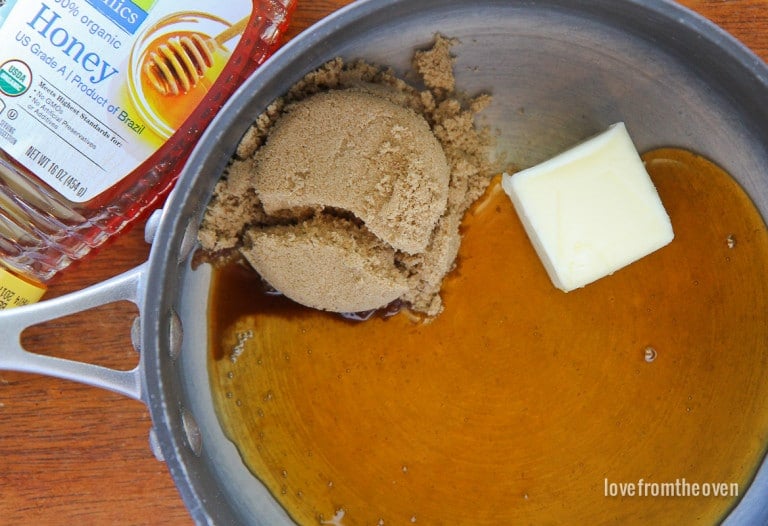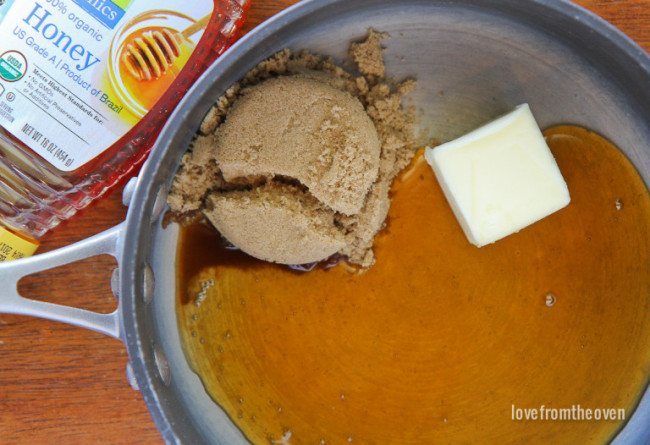 I let both my oats and liquid mixture cool for a bit (a step you can skip if you aren't adding chocolate chips to your bars) and then combine them in a bowl.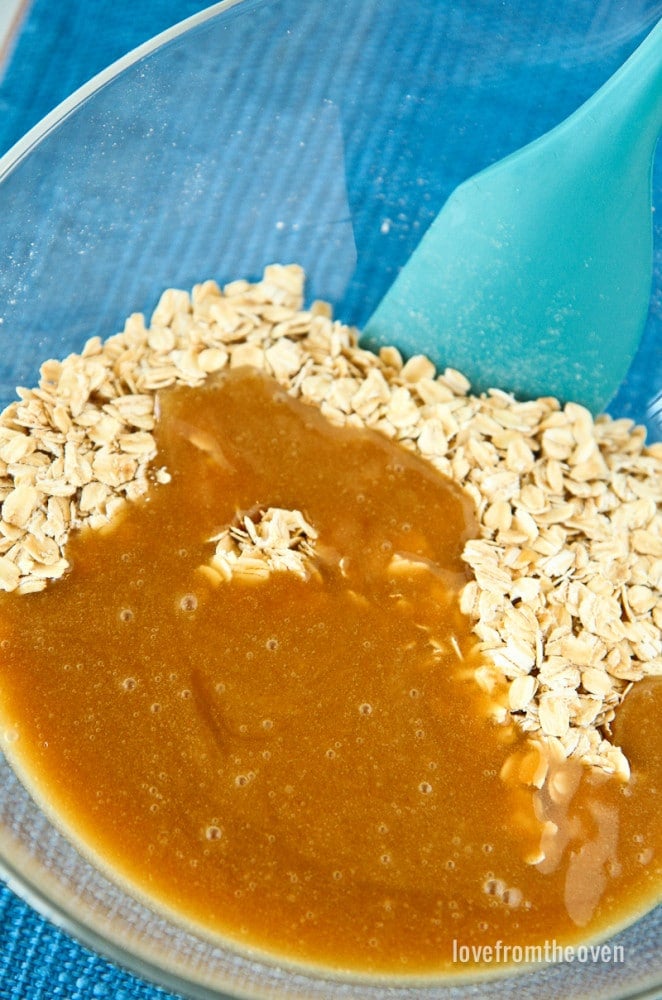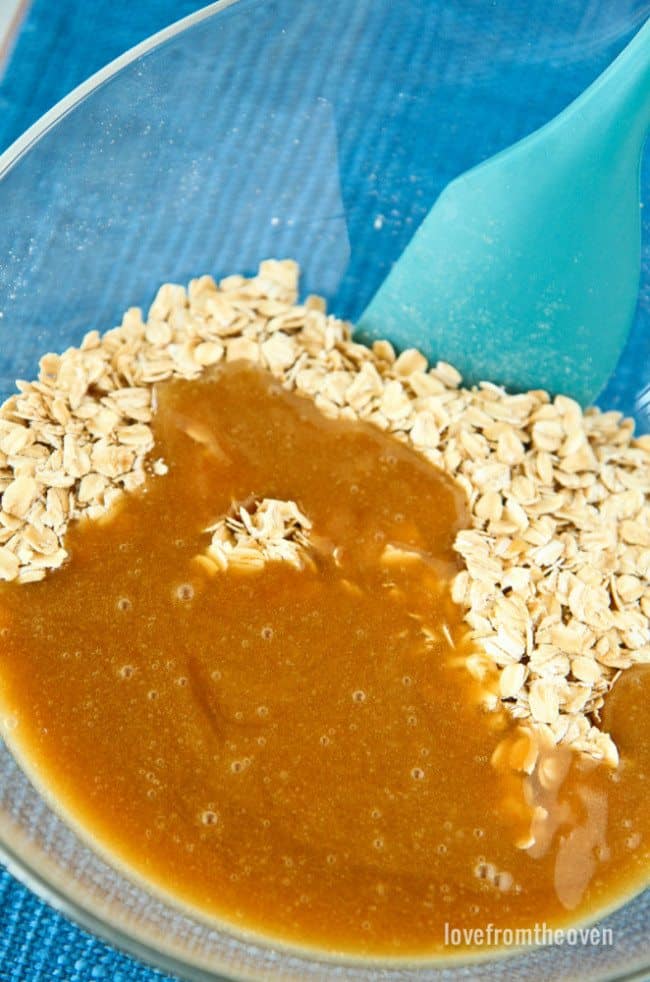 Once combined, I let them cool a little longer (again, not necessary if you aren't using any sort of chocolate chip) and then mix in my mini chocolate chips and dried fruits.  I prefer the mini chocolate chips, they certainly make little ones thing they are getting quite a bit more chocolate than they actually are.  Once this mixture is combined it's pressed into a pan that has been lined with foil or parchment paper. And when I say pressed, I mean pressed!  I use a separate sheet of parchment paper to really press down on my bars.  This pressing is what helps your bars hold together versus fall apart, so it's an important step.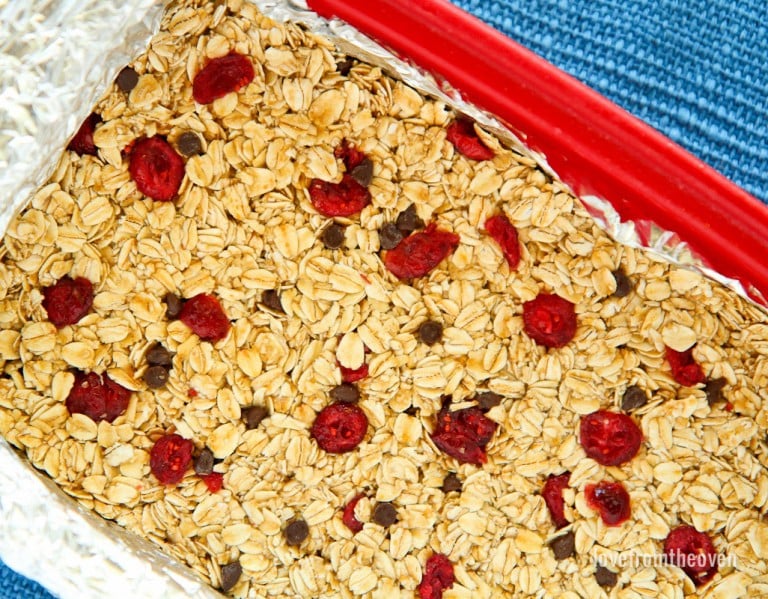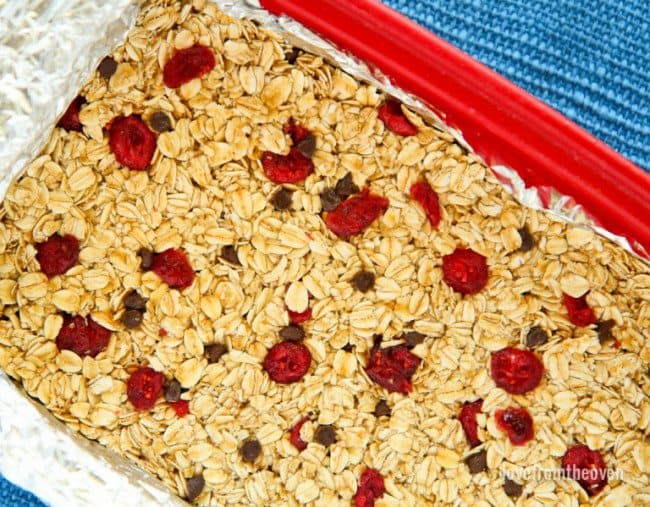 You can use an 8×8 or 9×9 pan for this, but I have a wide silicone bread loaf pan that is perfect.  It creates bars almost the exact size as the store bought ones.  After your bars have been pressed into your pan, they go into the fridge for about four hours.  The pressing, combined with the chilling, helps your bars stay together once they are removed from the pan and cut.   It works like a charm!  My girls both love these bars, and I love that they get a nice serving of whole oats with their lunches.  That little sprinkling of chocolate chips makes them feel like they are getting a treat, while I know they are getting in some whole grains.  Everyone wins!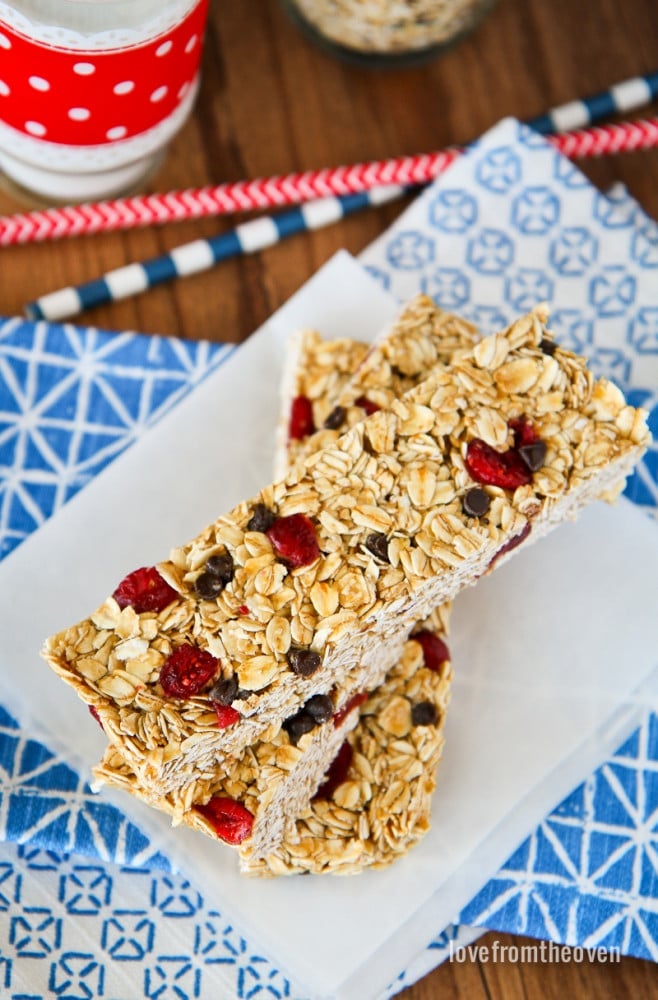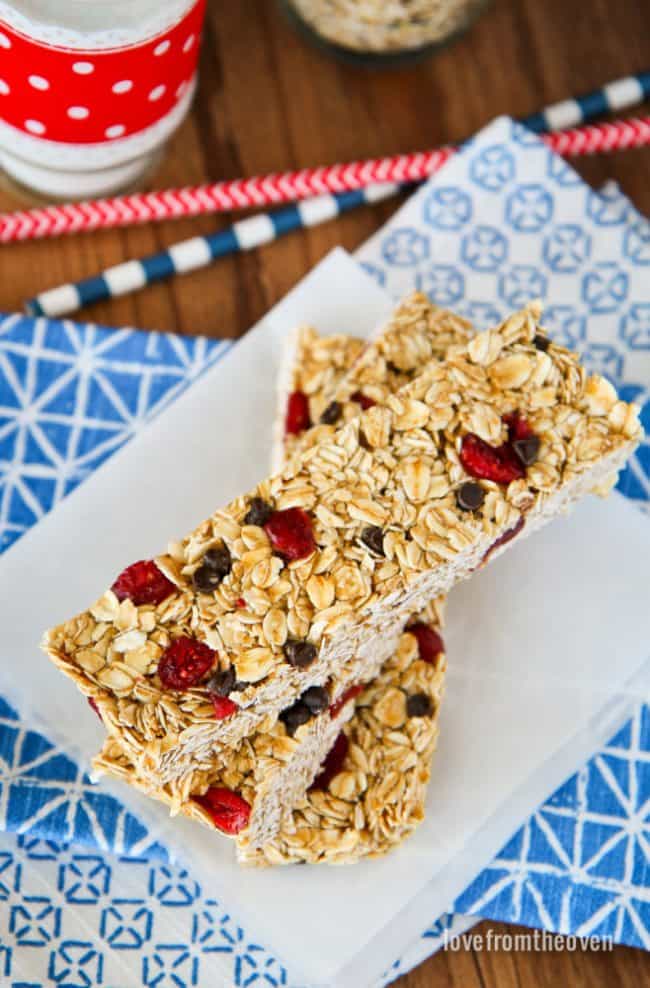 I'm always looking for new and creative ideas for their lunches, and I love the great ideas that Safeway and Albertsons have using O Organics products. They have so many fun lunchbox ideas that kids will love. Check out these Apple Fries With Cinnamon Dipping Sauce!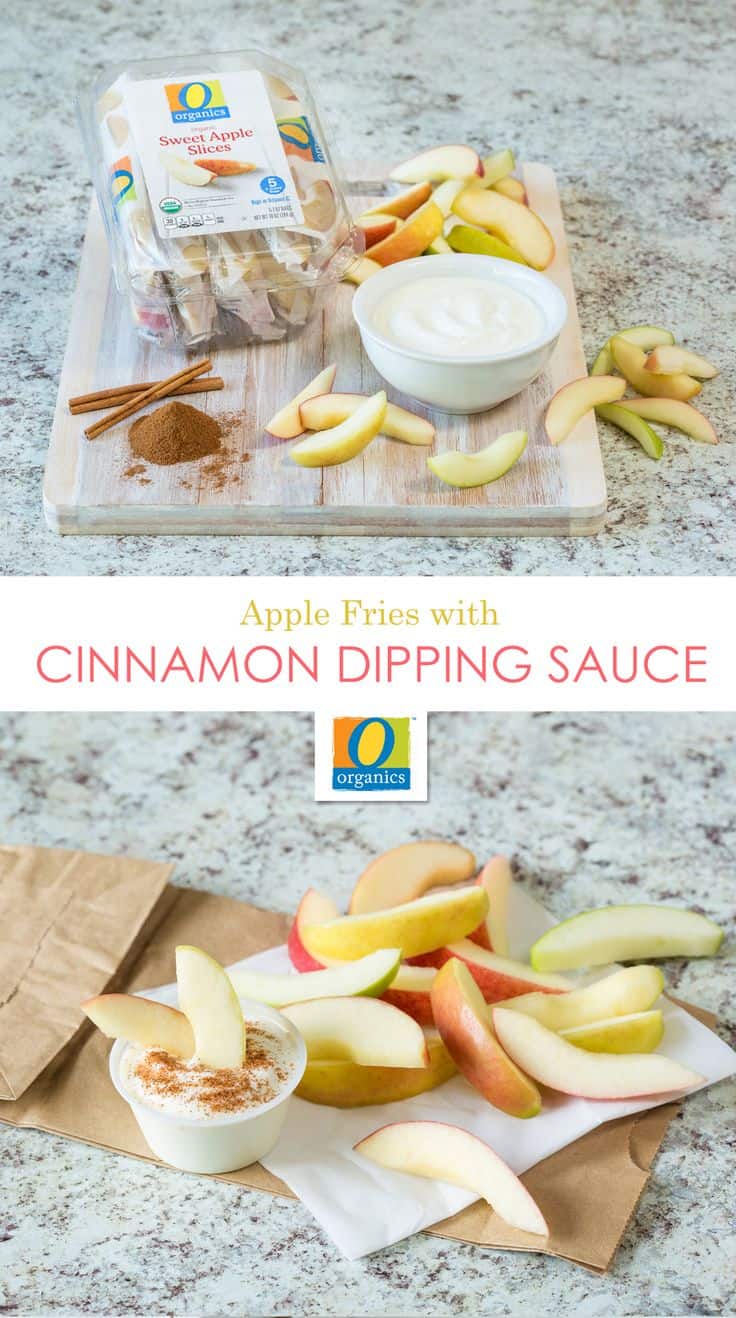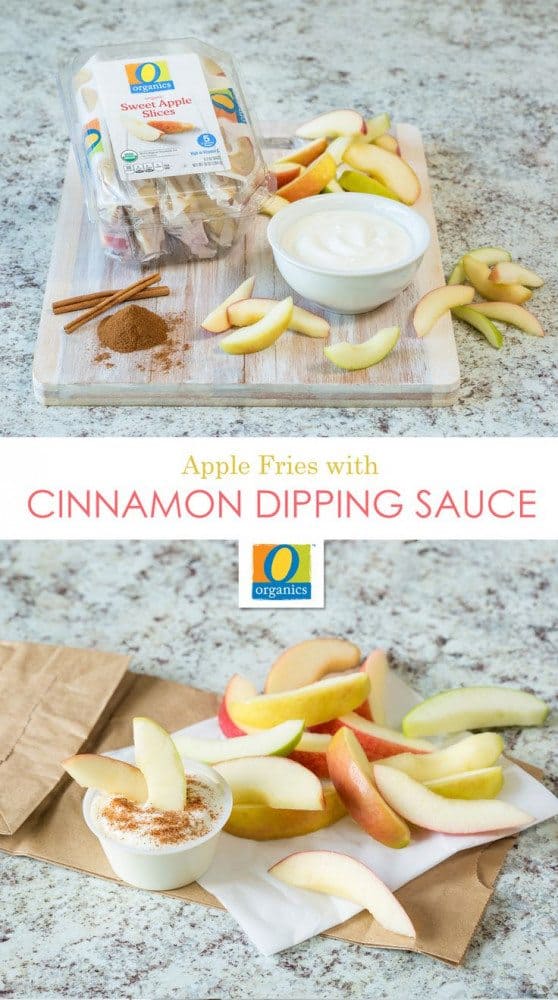 And how fun is homemade fruit leather?
I love these creative ideas and I know my kids will as well.  I also love that O Organics are USDA certified organic, and are available at my local Safeway and Albertsons stores.  Now let's make some granola bars!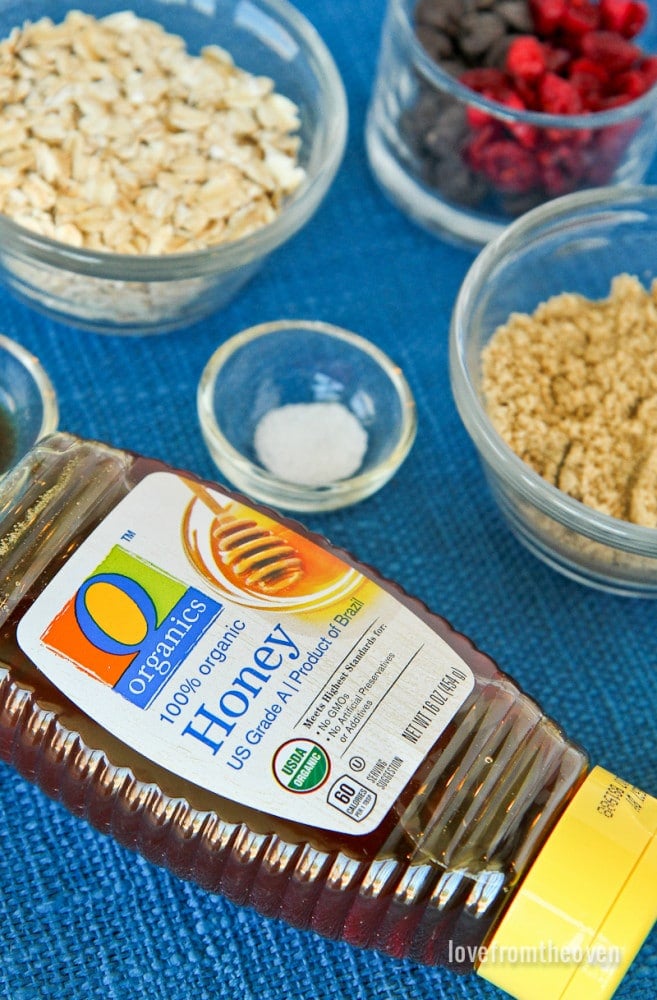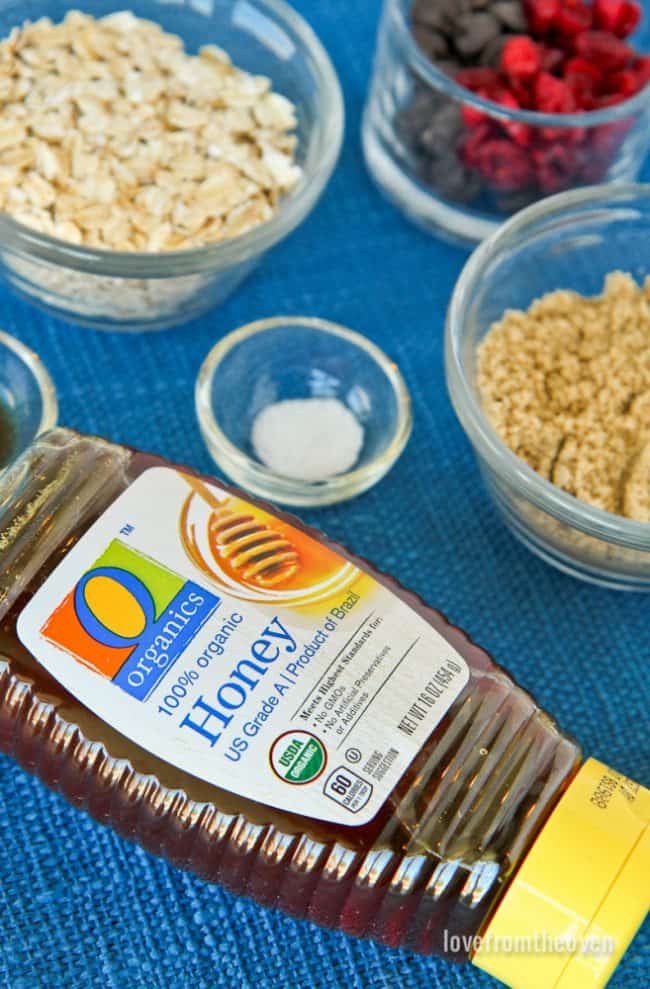 Homemade Granola Bars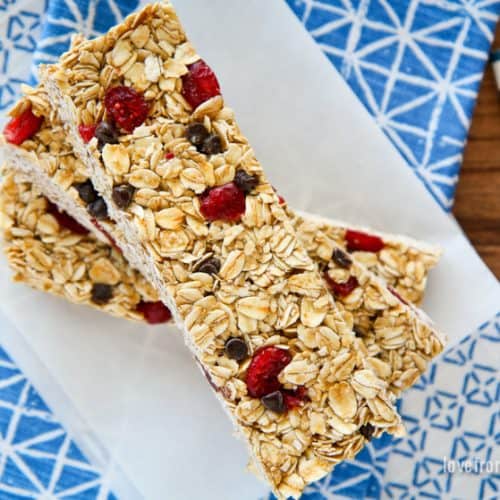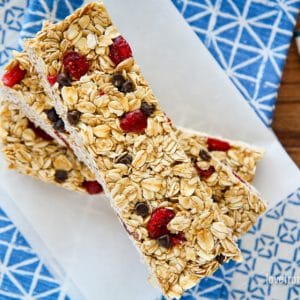 Ingredients
2 1/2

cups

rolled oats

not quick cook oats

1/3

cup

O Organics Honey

1/4

cup

butter

1/4

cup

brown sugar

1

tsp

vanilla extract

1/4

tsp

salt

1/2

cup

dried fruit of your choice

1/4

cup

mini chocolate chips

cup

Optional - 1/4 nuts such as walnuts

almonds or pecans
Instructions
Preheat your oven to 350 degrees F.

Spread oats (and nuts if using) onto a large cookie sheet and place in the oven for eight minutes to lightly toast. Remove from oven and allow to cool on a wire cooling rack for at least 15 minutes. Turn off oven, no further baking is required.

In a heavy pan combine honey, butter, brown sugar, vanilla and salt. Stir over medium heat until butter melts, sugar dissolves and mixture comes together. Remove from heat and allow to cool at least ten minutes.

Once oats and liquid mixture have cooled slightly, place both in a bowl and stir well to combine. Once combined stir in dried fruit, chocolate chips and nuts.

Press mixture into an 8x8 or 9x9 pan that has been lined with foil or parchment paper and sprayed lightly with non-stick cooking spray. Once mixture is in pan, press mixture down firmly. Using a piece of parchment paper between your hands and the mixture will help keep it from sticking. It's important to makes sure you do this step, otherwise your granola bars will not stay together very well.

Place pan in fridge and chill for at least four hours. Remove from fridge, remove bars from pan and parchment paper/foil, and cut into 12 pieces. Bars can be stored in a sealed container at room temperature for up to a week.
I hope you've enjoyed these homemade granola bars and hopefully your family will enjoy them as well!  Make sure to check out the other great O Organics recipes at Albertsons and Safeway and follow along on Pinterest for more great kid friendly recipes and ideas!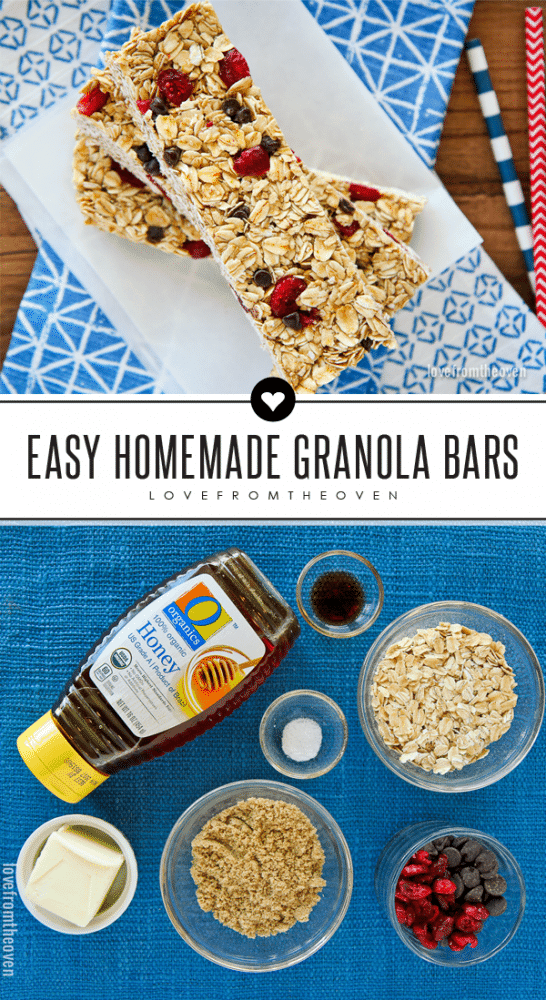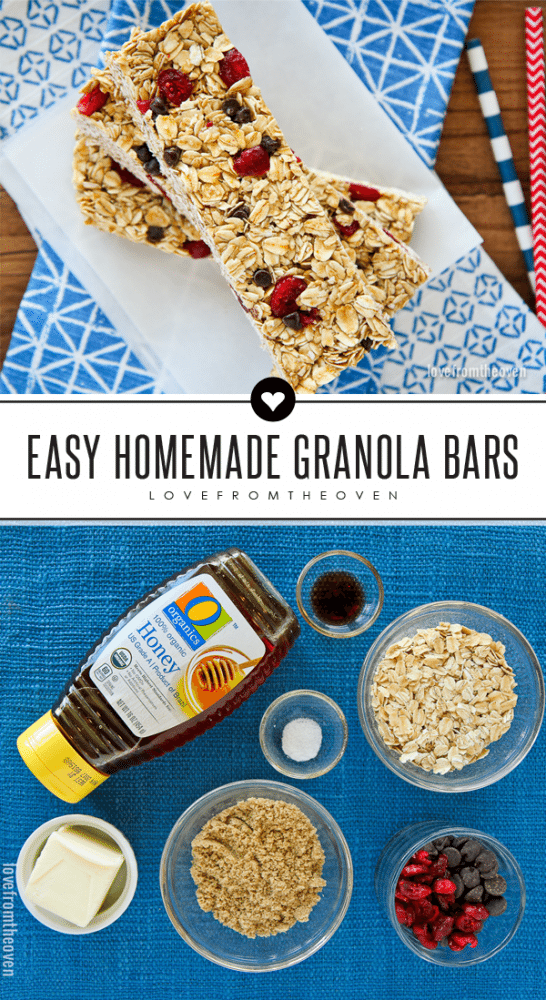 This is a sponsored conversation written by me on behalf of O Organics. The opinions and text are all mine.