One thing I make and share often on here are Oreo Cookie Pops…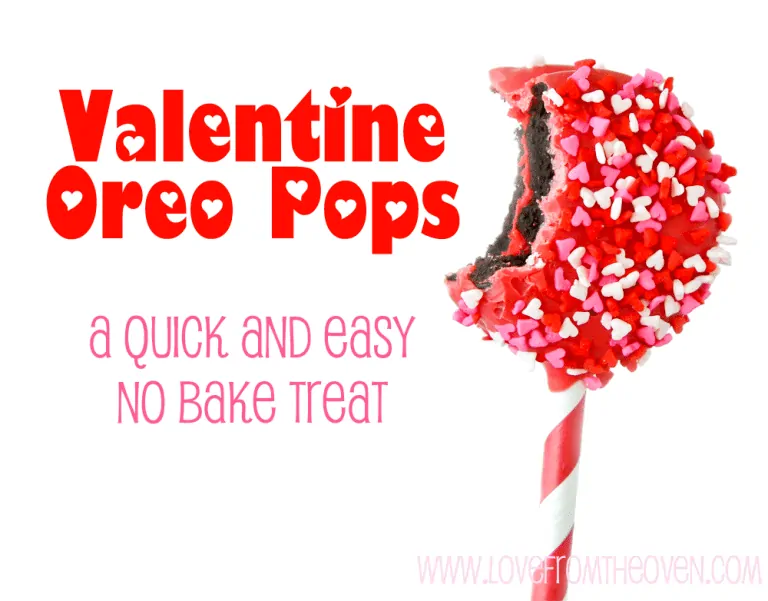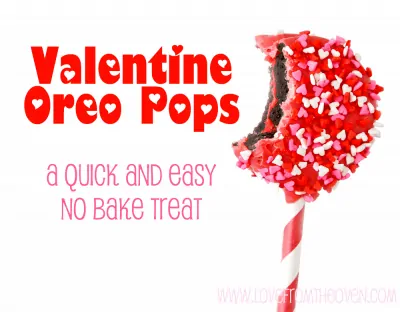 They are one of my favorite no bake treats, super easy to make and always well received. When I share them, I usually refer back to an earlier post showing how I made them, and often I get comments about "wait, those aren't the same". The fun thing with these (and so many other treats) is that the process to make them doesn't change – all that changes is how you decorate them, from your straws/sticks to what kind of chocolate to use to the color of your sprinkles to the sugar decorations you put on them. To demonstrate that, I made a video for you where I will make five completely different Oreo Cookie Pops at one time.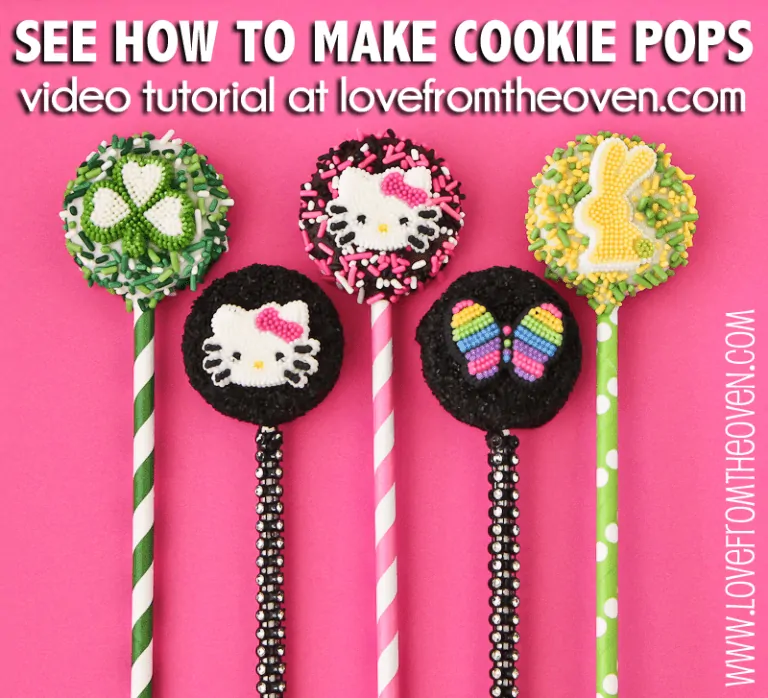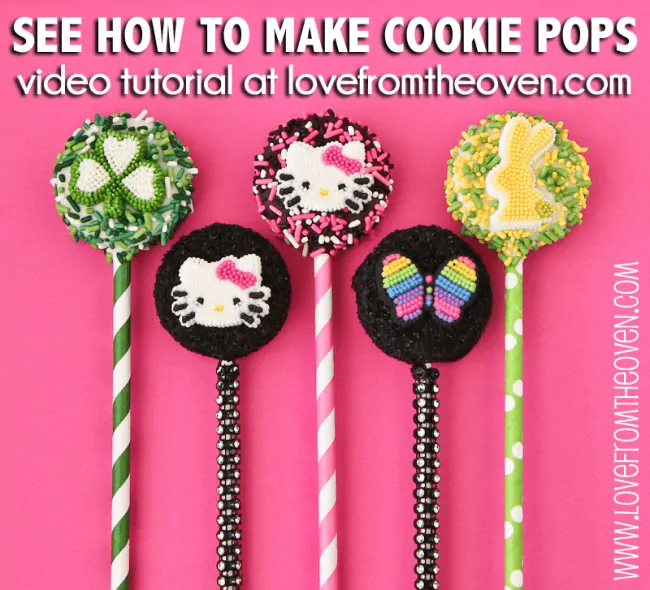 The process does not change, just the decorative elements do. I hope this is helpful for some of you – you will see start to finish how I make mine. And by the way, this isn't exactly movie making excellence – the two year old is a terrible video director/camera woman and the nine year old is at school – so it's me, my camera and a small storage tote acting as my camera man. But, hopefully you can get the point. 🙂
As you can see in the video, it doesn't matter if you are making Valentine's Cookie Pops, Birthday Cookie Pops or St. Patrick's Day Cookie Pops – you are doing the same thing with different decorations. It's simple, and if there is one thing I want to share with people about baking is just that – it can be simple and fun. I made Hello Kitty pops – but you could make Star Wars pops or Angry Bird pops – just change the sugar decorations, sprinkles and sticks – that's all it takes!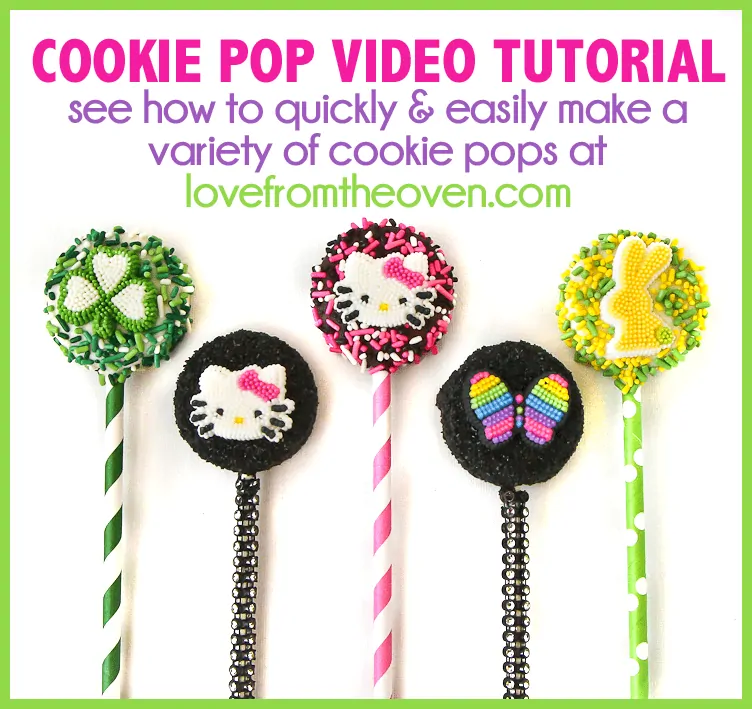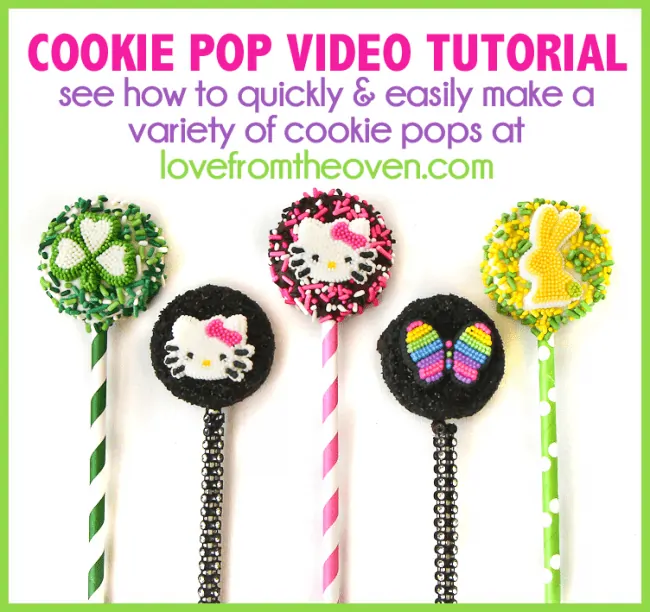 I also threw a marshmallow pop in at the end of the video. That process is really the same as well. Marshmallow pops are so simple and easy to make. If you are new to making pops, they are a fantastic "starter" pop if you will.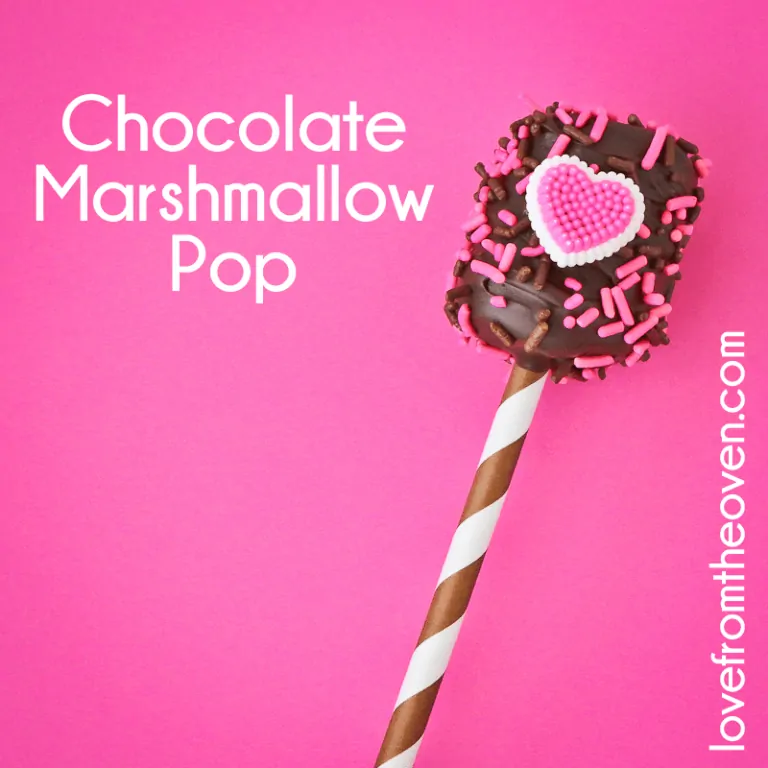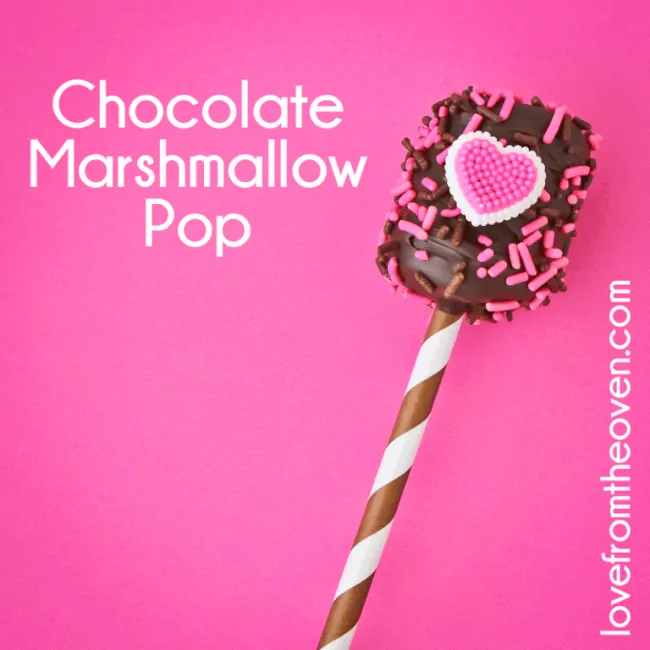 And because I'm sure some of you might want to know, here are where my supplies come from…
Paper Straws are from Sweets & Treats Boutique
Bling Sticks are from Maskipops By Adri
Sprinkles – check out my post all about where I get my sprinkles
Mini Hearts Used on Marshmallow Pops
For what types of chocolate I use, visit this post for a detailed list.
I can't find the black and rainbow peace signs and butterfly decorations I used, but I do believe I picked them up at Party City. 🙂
I hope the video was helpful!