We love this easy and delicious recipe for lemon loaf bread.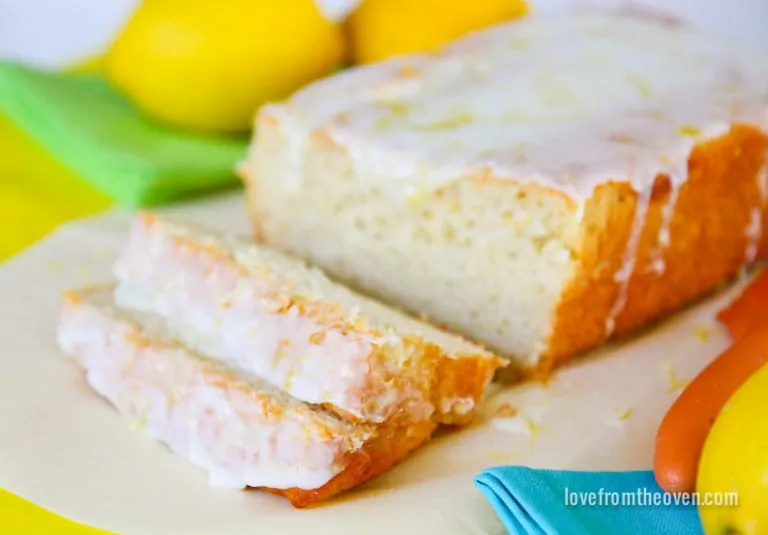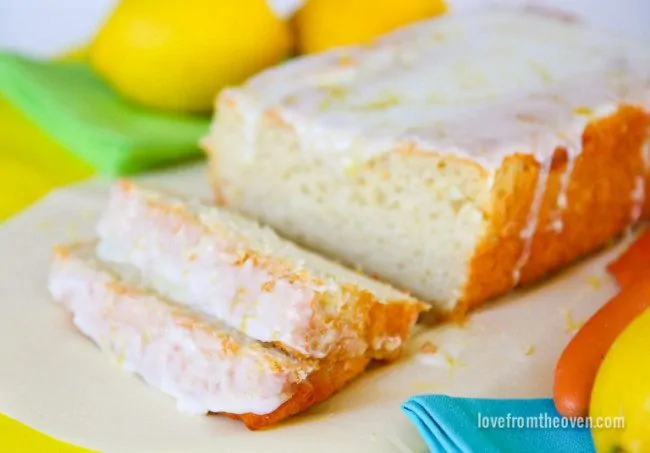 You know that saying, when life hands you lemons? Sometimes it's literal and sometimes it's figurative. This week I had an abundance of both kinds. Life was handing out some and my dad was handing out some. Thankfully my Dad's lemons are the actual grow on a tree variety. And what do you do when life (or your dad) hands you lemons? You bake a lovely lemon loaf.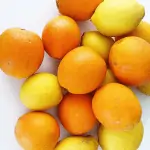 I've heard lots of great things about Starbuck's Iced Lemon Pound Cake, but truth be told, I've never tried it. I'm one of those odd ones who has never really gotten into Starbucks. I've got enough to handle with my Diet Coke addiction, I didn't need to add a high priced coffee addiction to my line up. Don't get me wrong, I'm not saying it's not great, I'm just practicing the "just say no" response that I learned from all those after school specials. Probably staring Helen Hunt. Though I am pretty sure that was about PCP, not mocha lattes, and I think someone jumped out a window, but my memory isn't the best. And I *totally* just dated myself.
Anyways. Wait, do they have those on Netflix? I'm sure my kids would love a spring break watching after school specials. And I just looked, and learned those ran for 25 years. Learn those lessons kids, steer clear of PCP and mocha frap whip grandes (can you tell I don't know the lingo?).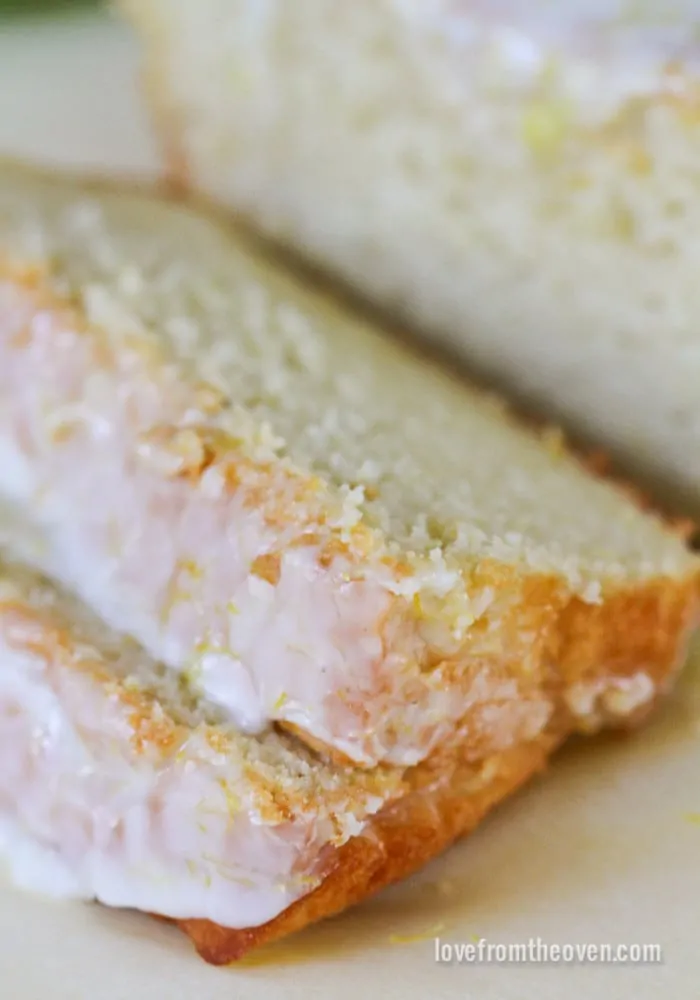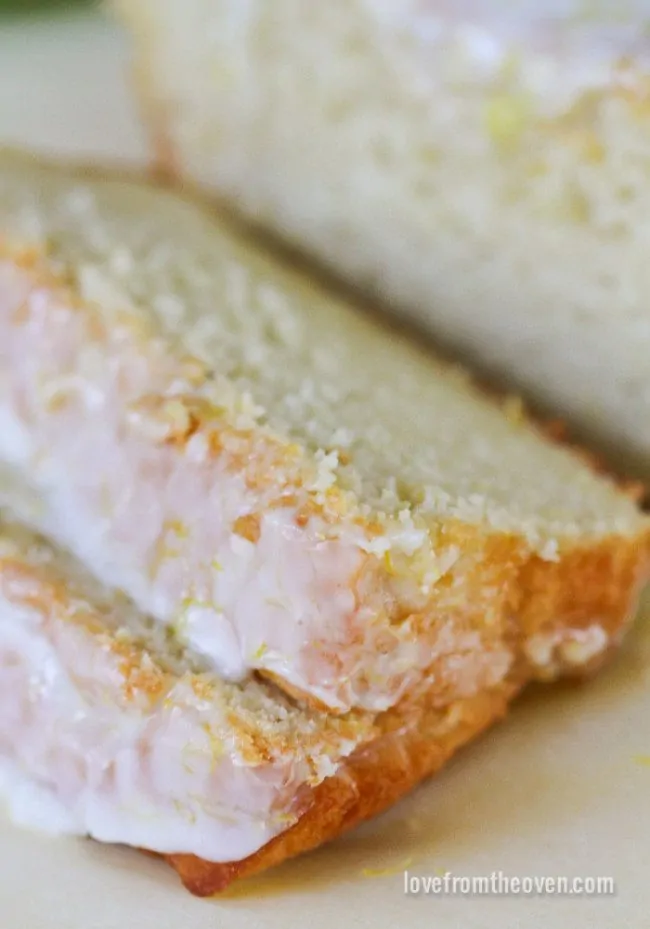 After school specials aside, life was handing out the figurative kind of lemons as well this week. With a loved one in the hospital, and lots of new reports coming on from my little one's recent evaluations (with some hard realizations), it's been a bit of a heavy week, hard situations, hard news, hard choices. And what do I do when things are hard? I bake things packed full of flavor. And carbohydrates. And here we are. Trying to make something out of lemons. All the lemons. Lemon loaf it is.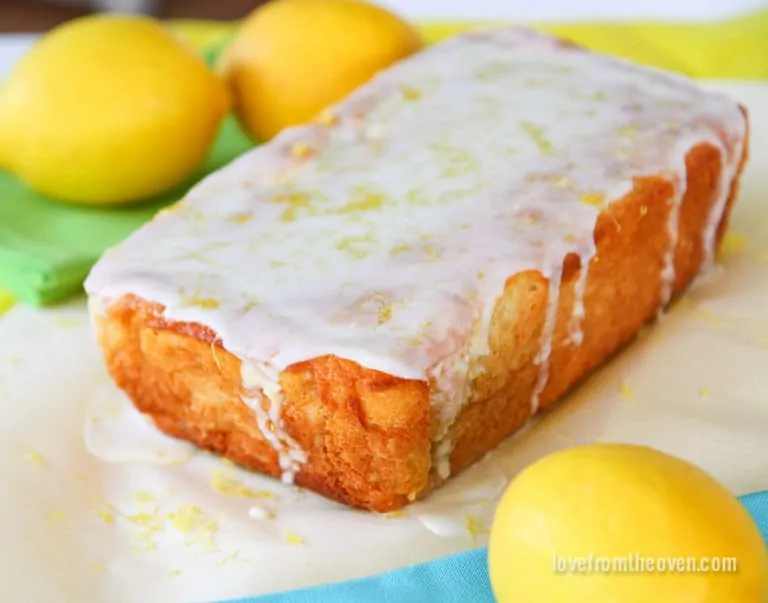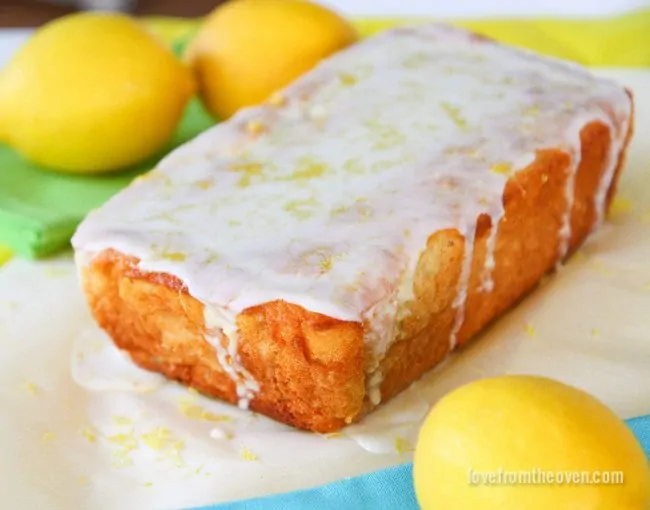 I adapted this lemon loaf recipe from Cooking Light's Tuscan Lemon Muffins. I swapped out the ricotta cheese for Greek yogurt (because you can always find Greek yogurt in my fridge, good luck with that ricotta). I swapped the olive oil out for canola oil and I replaced some of the water with buttermilk, because, well, it was in the fridge. I'm scientific like that. Oh, and I turned into a loaf, obviously. I love quick breads and muffins, because they are so flexible and forgiving, making it easy to tinker and change them up.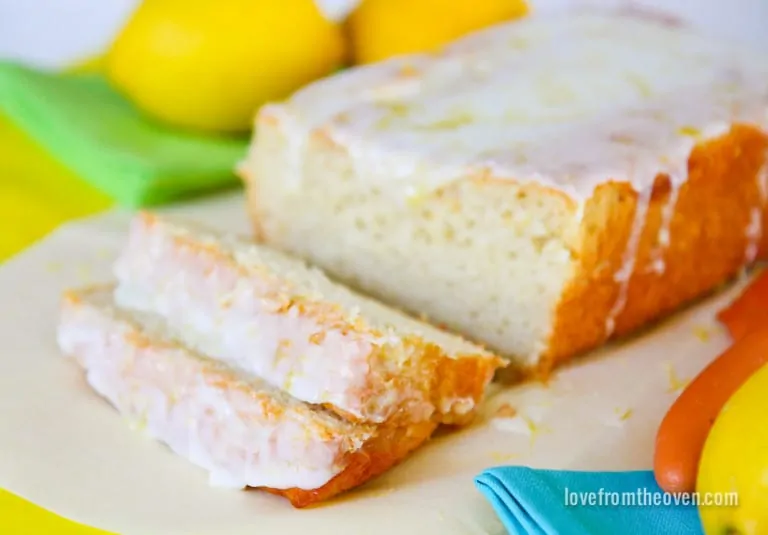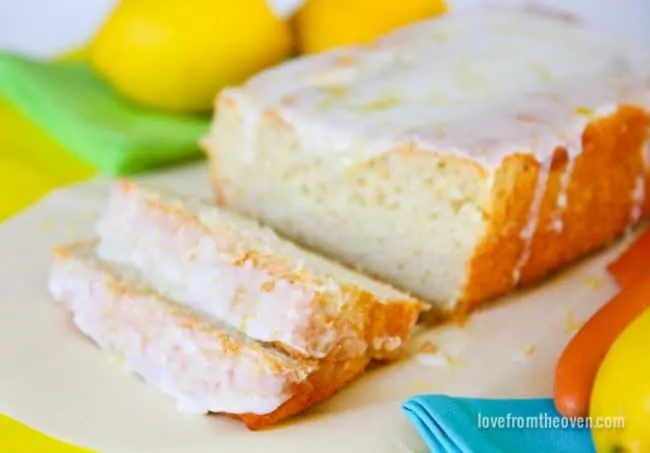 I often hear people refer to breads or muffins as "light and fluffy". I'll be honest here, I don't want my bread to be "light". I like some substance, something to bite into. That light and fluffy thing confuses me, don't get me wrong, a light of air cupcake is lovely, but I'm all like, "wait, it's over, I barely felt like I ate it?". I like a moist, thick, substantial bread, something my husband and daughter agree on. This lemon loaf bread fits that bill.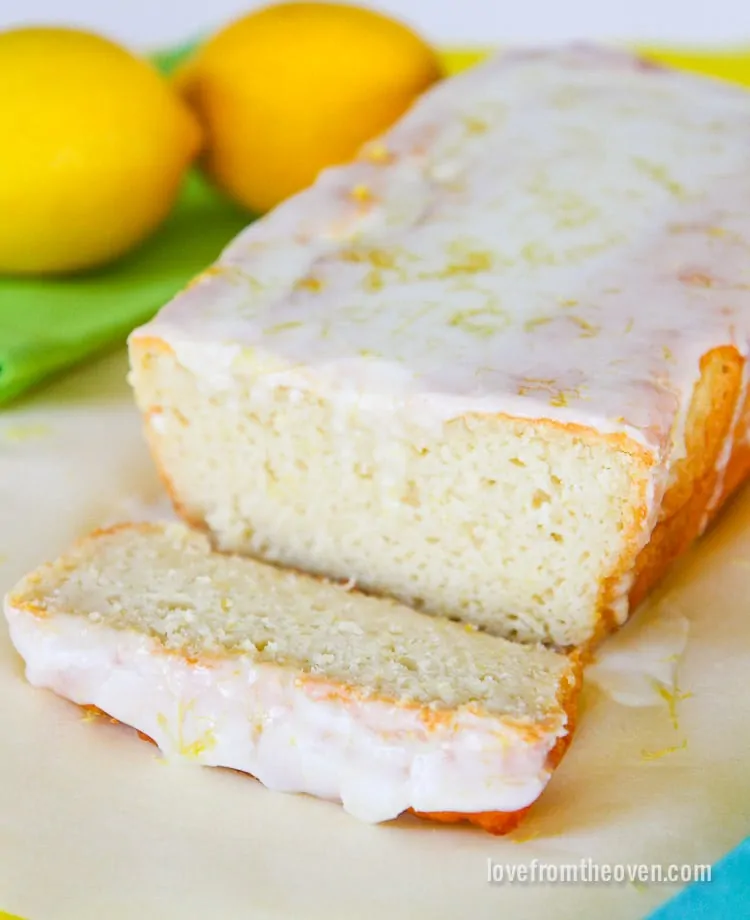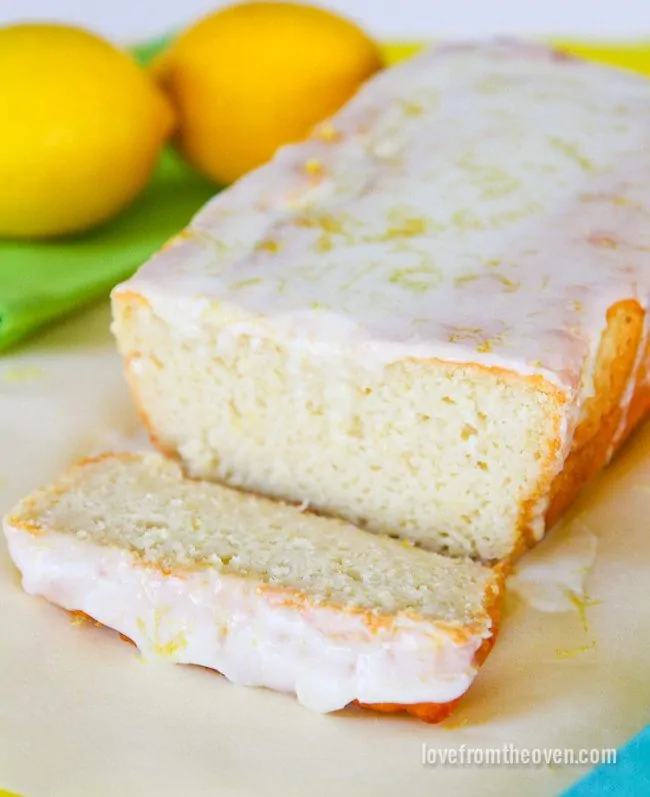 I used the zest of two large lemons and the juice of one giant (bigger than an orange) lemon. I didn't have any lemon extract on hand, but if I did, I might have added a teaspoon of it. I actually kind of crazy love lemon extract (don't judge), so if you do as well, by all means, add some in.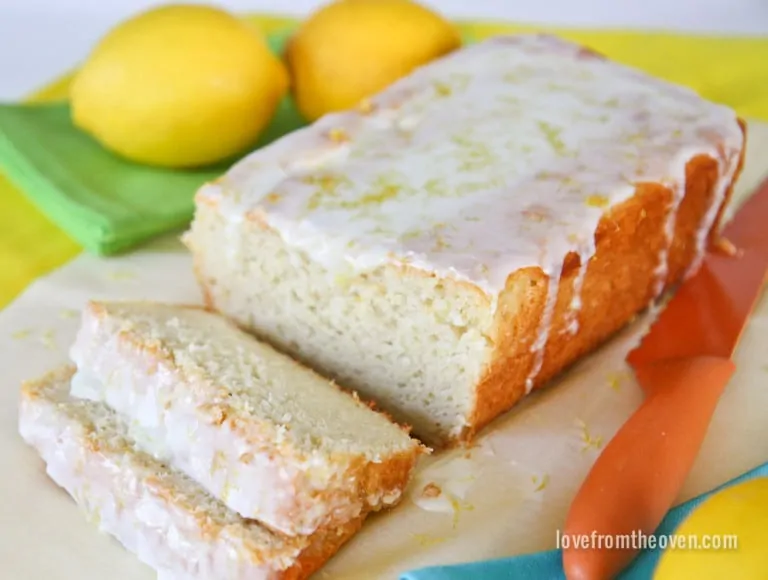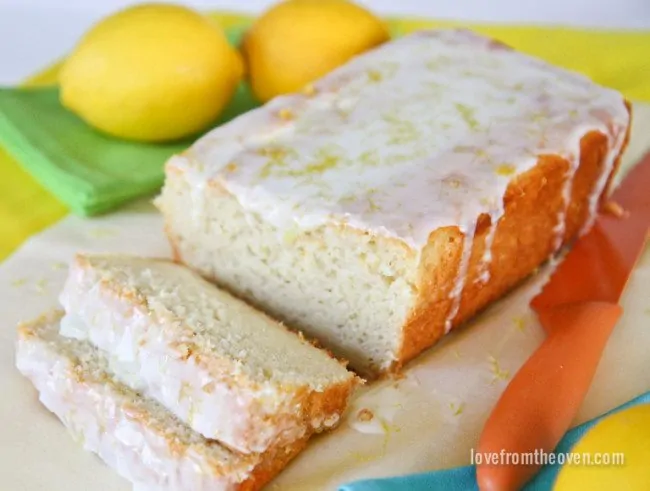 Lemon Loaf Bread Recipe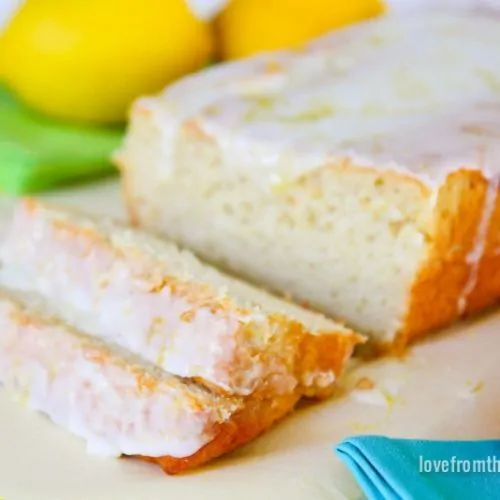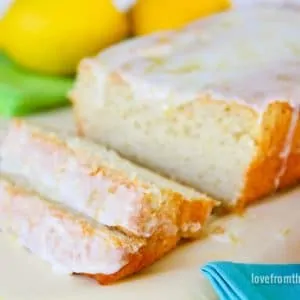 Lemon Loaf
Ingredients
1 3/4

cups

flour

2/3

cup

sugar

2 1/2

teaspoons

baking powder

1/4

teaspoon

salt

3/4

cup

Greek yogurt

vanilla or plain - I use plain as it has a lot less sugar

1/4

cup

buttermilk

1/4

cup

water

1/4

cup

oil

1

tablespoon

grated lemon rind

2

tablespoons

fresh lemon juice

2

eggs

OPTIONAL - 1-2 tsp lemon extract
Glaze (if desired)
2

cups

powdered sugar

3-5

tablespoons

lemon juice
Instructions
Preheat Oven to 375 degrees F.

In a large bowl, combine flour, sugar, baking powder and salt.

In a separate bowl, lightly beat eggs. Add yogurt to eggs and mix to combine. Add in water, buttermilk and oil, mix to combine. Add in lemon rind, lemon juice and lemon extract if using, mixing well to combine.

Combine dry ingredients and wet ingredients, stirring until just combined. The batter may be lumpy but do not over mix.

Transfer batter to a loaf pan that has been sprayed with non stick cooking spray. I prefer to line my loaf pan with foil first, as it makes it so easy to pull the loaf out.

Bake for 30-40 minutes until a toothpick inserted into center comes out clean. You may want to cover the top with foil after about 25 minutes of baking, if you do not like your bread to brown to much. Remove from oven and allow to cool.

If desired you can add a glaze by mixing together powdered sugar and lemon juice and pour it over the top of your lemon loaf.

***You can also make this as 12 muffins. Bake for approximately 15-20 minutes.***
Disclaimer
Nutrition information is estimated as a courtesy. If using for medical purposes, please verify information using your own nutritional calculator. Percent Daily Values are based on a 2000 calorie diet.
This lemon loaf bread isn't overly sweet, so if you skip the glaze, you could add an extra 1/4 cup sugar to the bread if you like. I was trying to walk the line between a cake and a loaf of bread, so I went with less is more on the sugar.
So if life gives you lemons, or you just throw some in your cart at the store, whip up a batch of this lemon loaf bread, which is a great combo of sweet and slightly tart. Good stuff.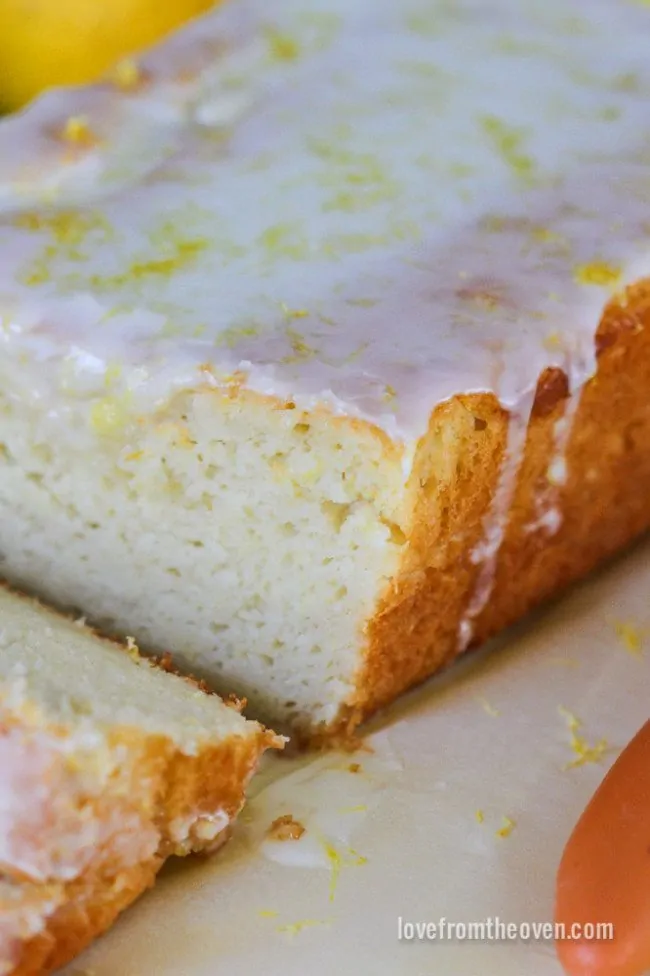 Stay tuned, I also have a big bag of oranges that needs to be turned into something (it turned out to be an orange loaf!). My stomach lining and esophagus have never been up to the challenge of actually drinking OJ, so I'm baking them into something. When life gives you oranges. Yeah, that is not nearly as catchy.