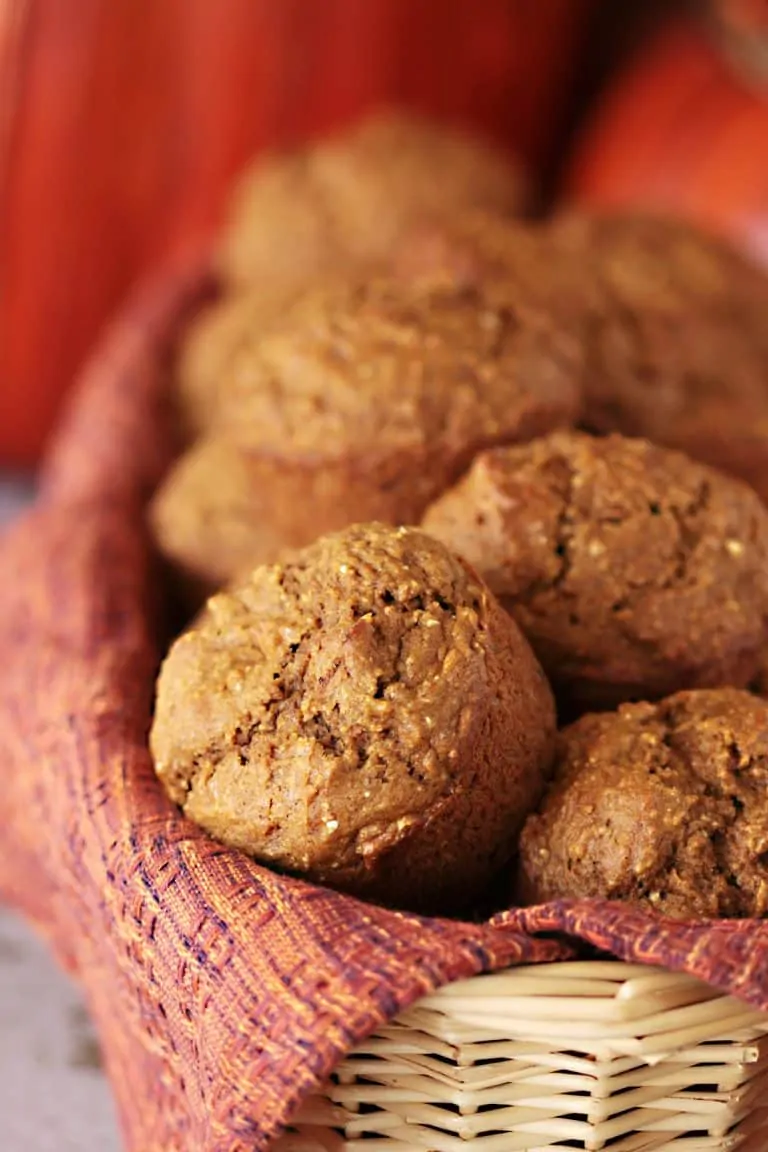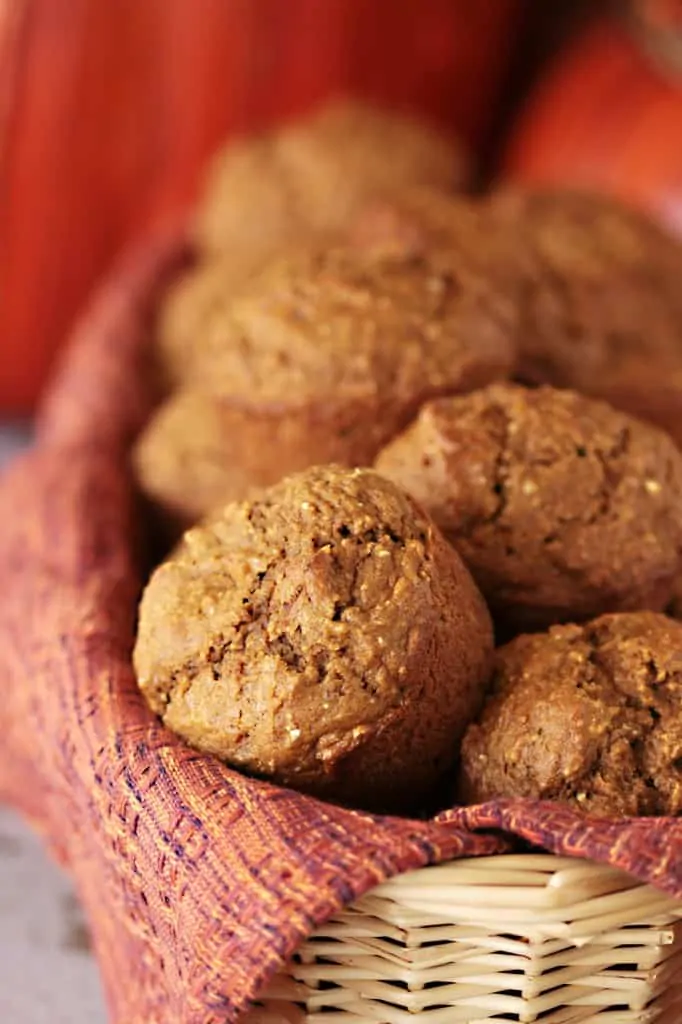 Instead of making my favorite banana muffins or pumpkin muffins today, I decided to combine the two into one. These pumpkin banana bread muffins are delicious, moist and super low-fat. They also have the most overwhelmingly yummy scent while baking, much more so than almost any other bread I've made.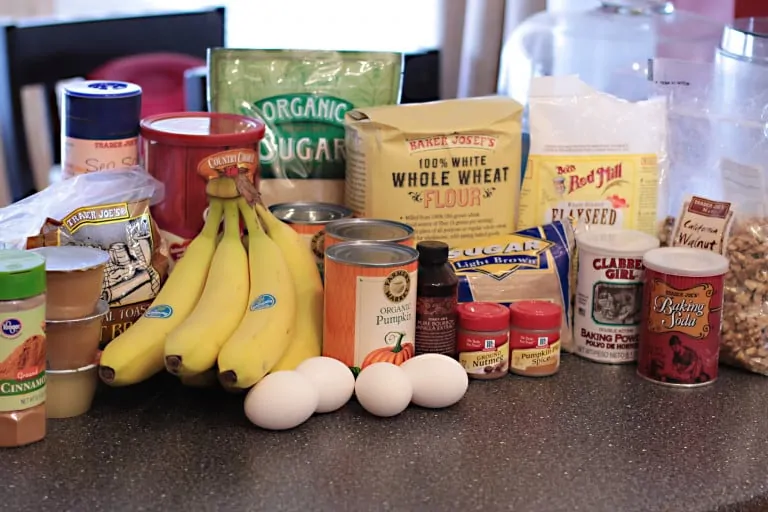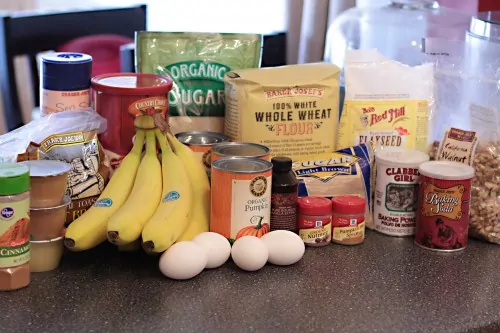 Low Fat Banana Pumpkin Muffins
Adapted From Healthy Pumpkin Banana Muffins at Food.com

3 1/2 cups white whole wheat flour
2/3 cup rolled oats
1/2 cup oat bran
1/2 cup flax seed meal
4 teaspoons baking powder
2 teaspoons baking soda
1 teaspoon salt
6 teaspoons cinnamon
2 teaspoons pumpkin pie spice
3 ripe bananas – I prefer to puree them
1 cup applesauce
15 ounces canned pumpkin
4 eggs
3/4 cup granulated sugar
3/4 cup packed brown sugar
1 cup chopped walnuts – OPTIONAL
Preheat oven to 350 degrees F.
Grease or line muffin tins with paper liners.
Combine flours, bran, oats, baking powder, flax seed meal, spices, baking soda and salt in a medium bowl. Stir until well mixed. Combine remaining ingredients (except nuts) in a large mixing bowl; mix until smooth. Add in flour mixture and mix until combined. Spoon into prepared pans or tins (fill cups until just about full). Bake for 20 to 25 minutes, until toothpick inserted in the middle of the muffin comes out clean. Remove muffins from pan and cool on wire rack as soon as they come out of the oven.
I prefer to puree my bananas when I make banana bread and I also usually run my oatmeal through the food processor – to please the "picky to textures" eaters in my house.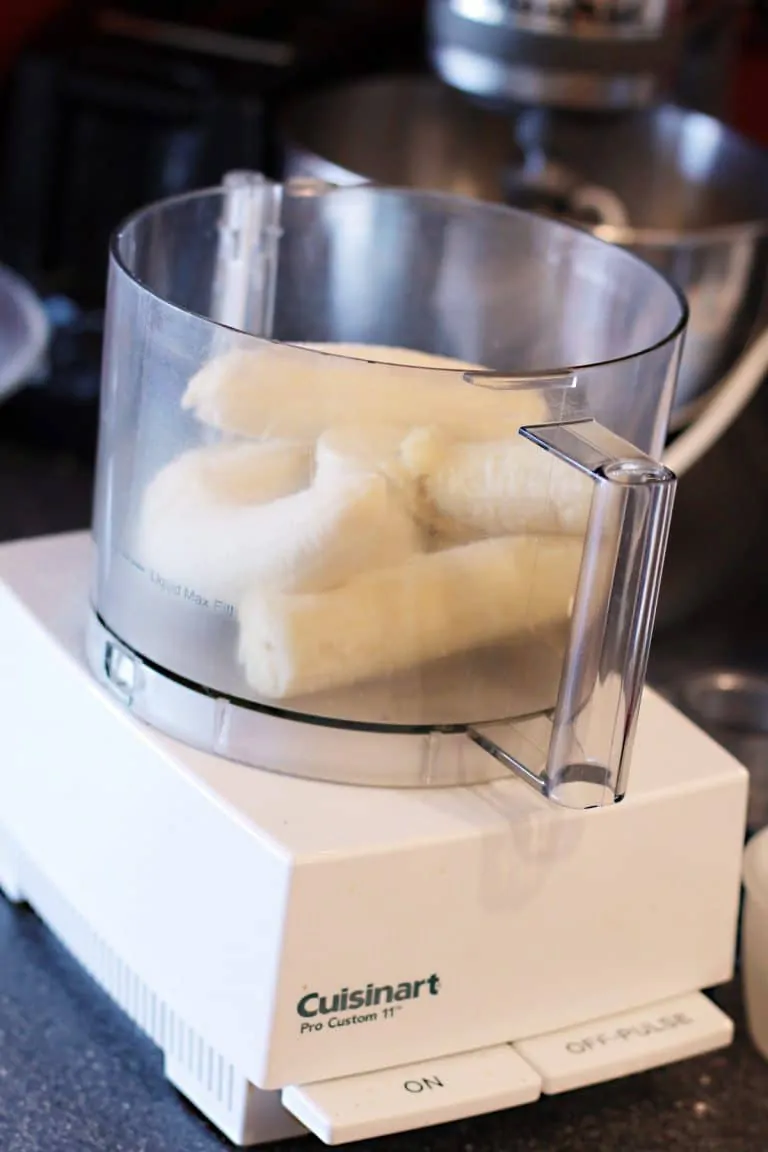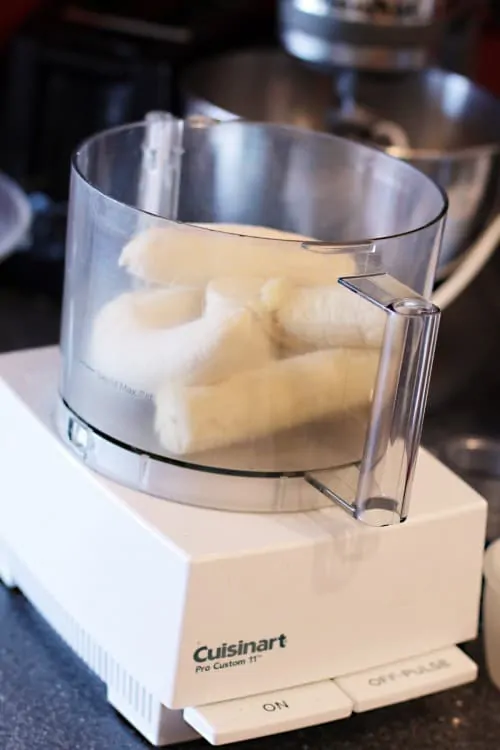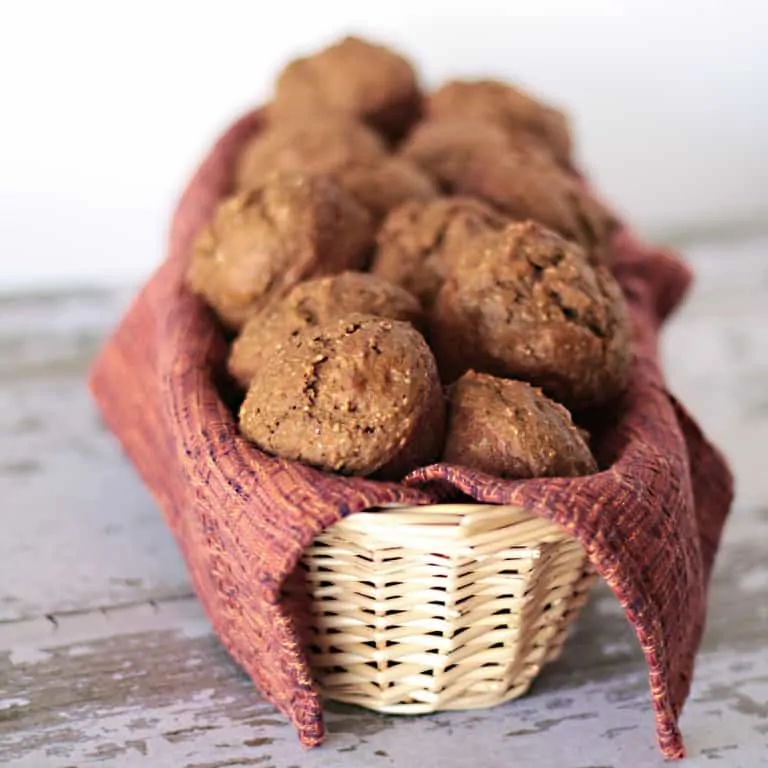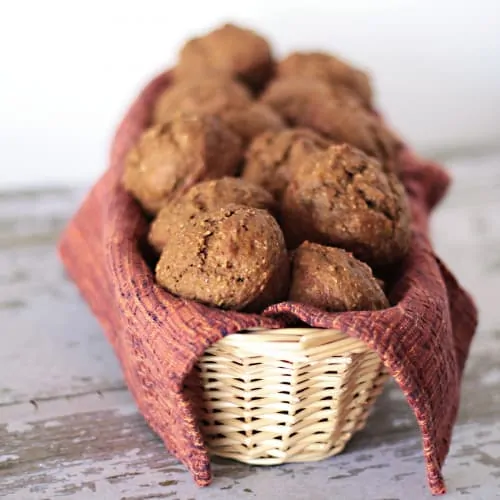 Enjoy!