I absolutely love a warm dessert. It takes comfort food to a whole new level, and I feel like it really allows us to slow down and savor what we are eating. And in these cold winter months, I love to make soup recipes, stew recipes and anything that warms everyone up. To me, the only thing better than a nice warm dinner is a delicious warm dessert to share with family, friends or a special someone.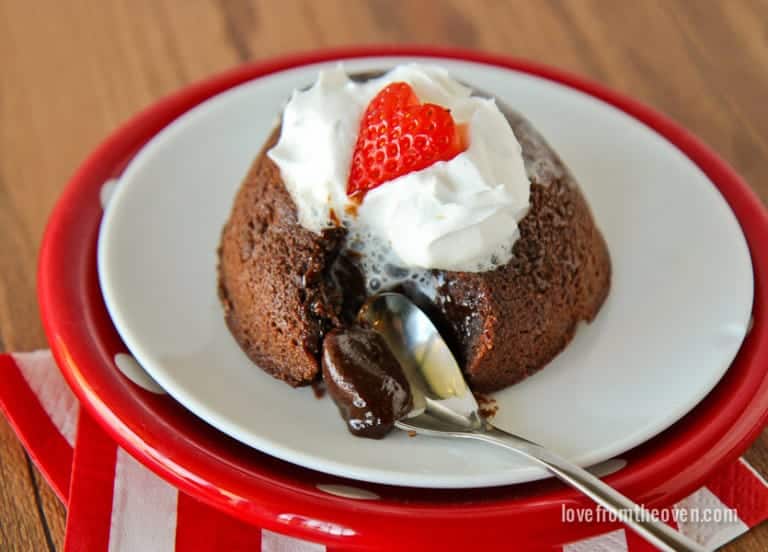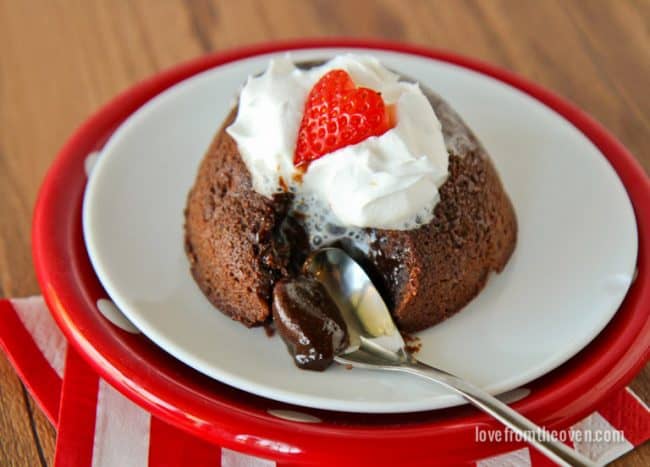 This Molten Chocolate Cake recipe from Kraft Foods is beyond easy to make, yet the taste, well, it's pretty spectacular. Staying in on a cold winter's night and want something amazing for dessert? This is it! My husband has a birthday at the end of the month, and these would be perfect for that, or even to serve for a special Valentine's Day dessert.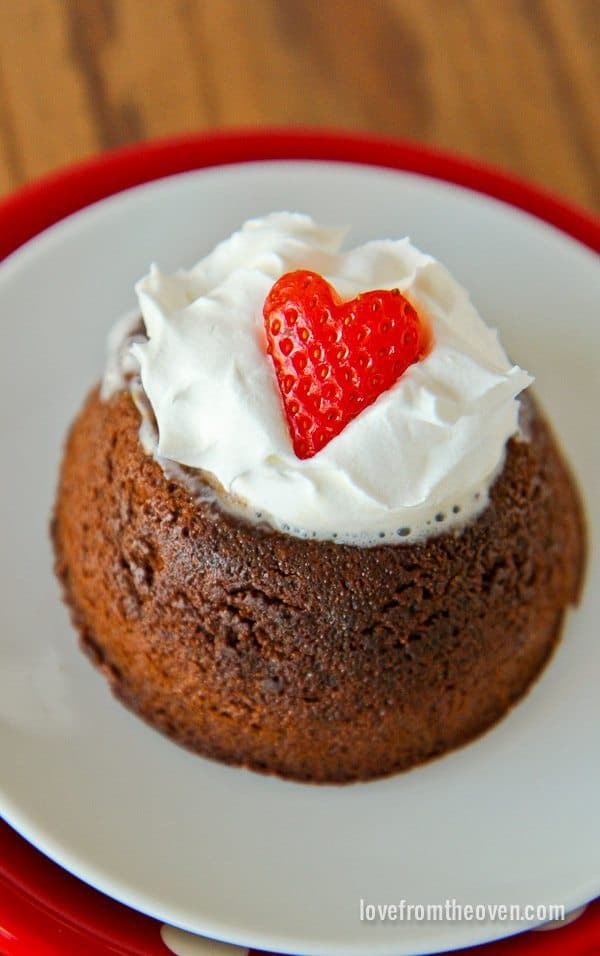 This comes together with just a few very simple ingredients. Sometimes molten or lava cakes can seem a bit intimidating to make, but this truly could not be simpler to make. You can even check out a video on the Kraft website to see for yourself how simple this is. The delicious molten center doesn't take any extra ingredients, that's just how these sweet little cakes bake up!
These Molten Chocolate Cakes bake in small custard cups, but you can also bake it in ten muffin cups as well. These are pretty rich, with the recipe making eight servings, so the muffin cups are a great option for a slightly smaller, but still totally filling dessert serving.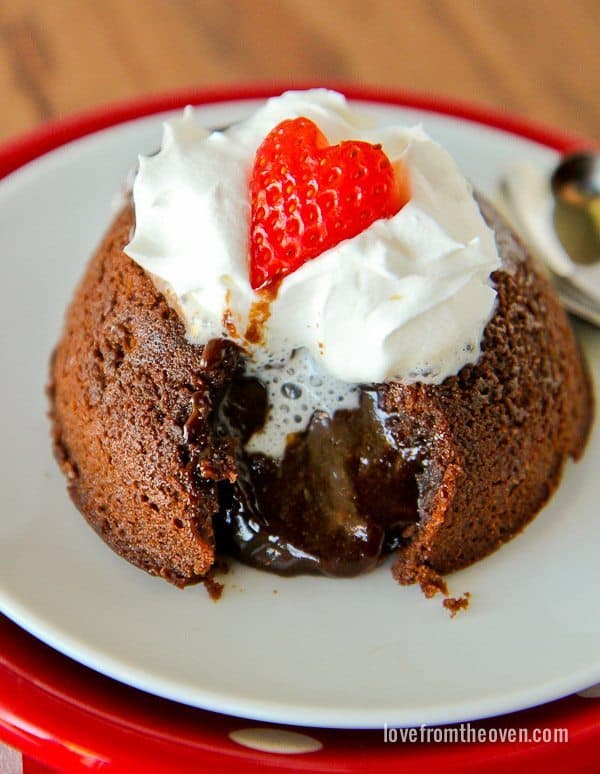 I love that you can even make this recipe 24 hours in advance, and wait to bake them. Just store in the refrigerator, taking out an hour prior to baking as directed in the recipe. I love having an option like this, letting me make them ahead of time, and then just popping them into the oven as we sit down to dinner.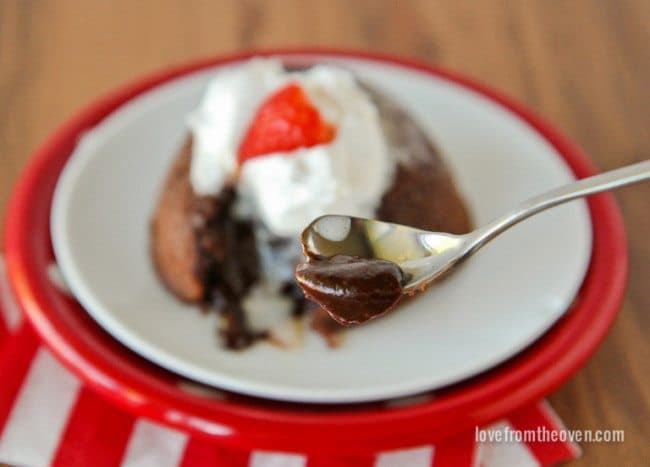 Top these Molten Chocolate Cakes with some COOL WHIP Whipped Topping and some fresh fruit. Did you know that you can use mini cookie cutters on strawberries? You easily can! I just cut my strawberries in half than use my mini metal cookie cutters to cut out shapes such as hearts. It's a sweet little touch.
Head over to Kraft Foods and check out this great recipe.
Don't miss some of my other easy desserts.
Chocolate And Peppermint Striped Dessert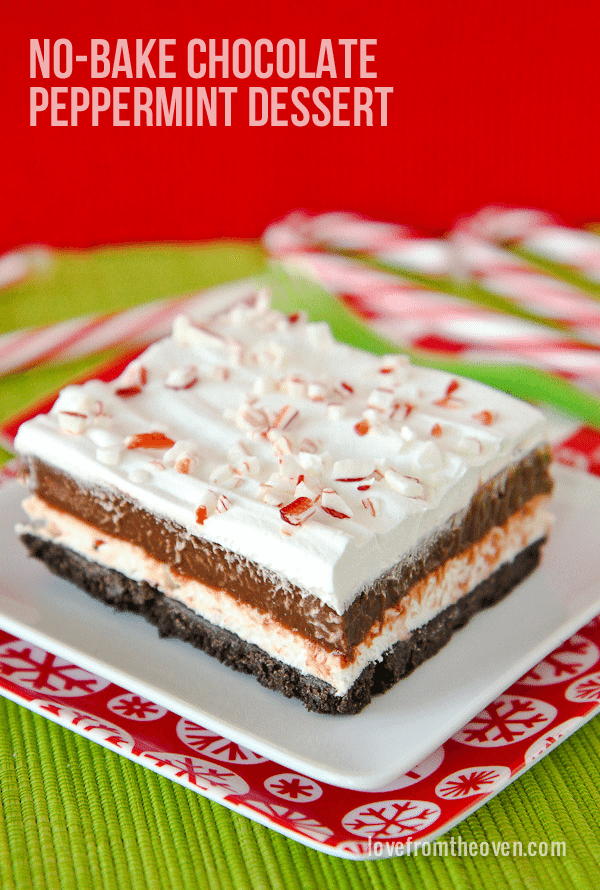 No Bake Chocolate Mousse Squares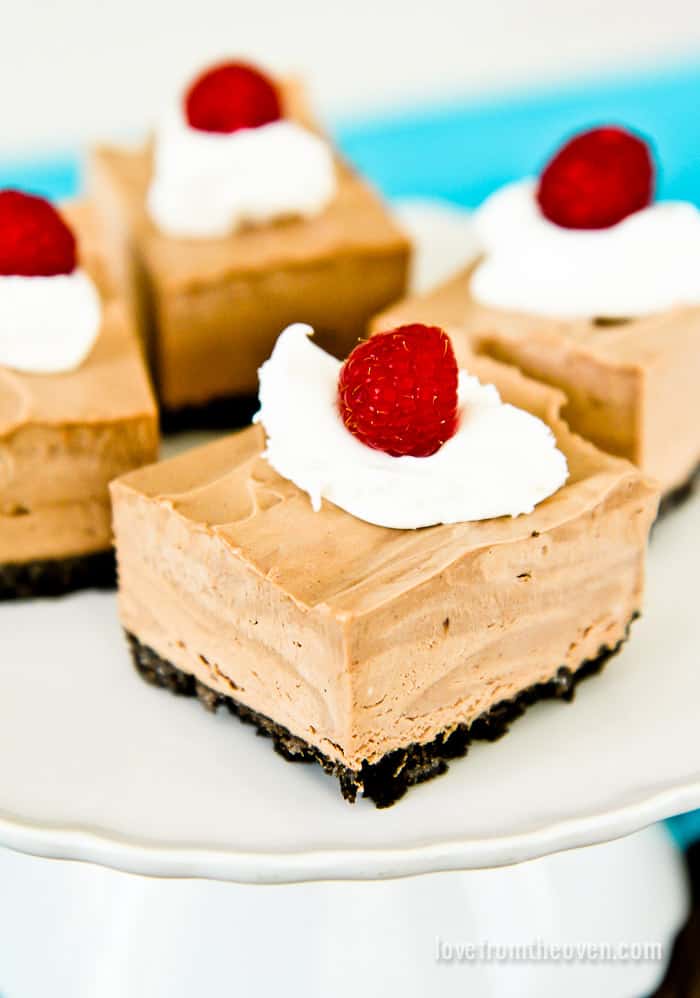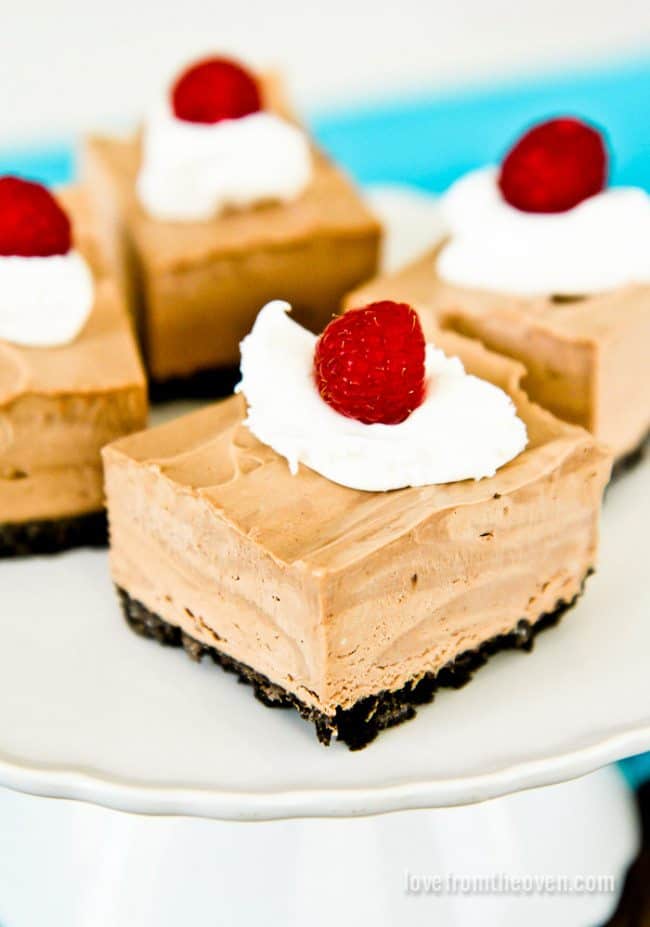 Easy Chocolate Fondue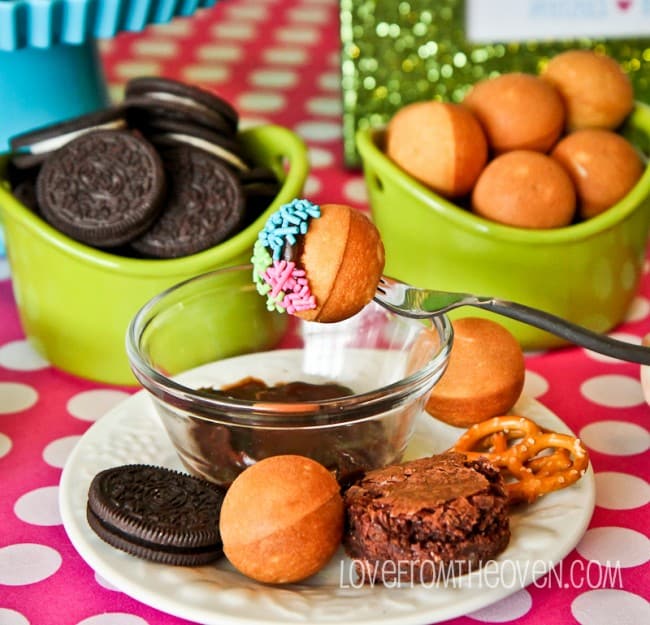 Disclosure: As a Kraft Tastemaker, I am compensated for my posts for Kraft. All opinions however are mine and mine alone.