"This shop is part of a social shopper marketing insight campaign with Pollinate Media Group™ and Cooking Light, Sunset, and Real Simple magazines, but all my opinions are my own. #pmedia #BTSatSafeway  http://cmp.ly/3/8vNxcO."
Picky eaters. Do you have one? I might have mentioned a time or two, or twenty, that I have some picky eaters in my family. Some very picky eaters to be specific. As parents of any picky eater knows, it can be a challenge, it can be frustrating and it can drive you a little crazy sometimes. Today I am going to share with you some of the ways that I feed my picky eaters as we head back to school, some Picky Eater Tips from Real Simple Magazine and a recipe for Picky Eater Pumpkin Bars, approved by my own picky eaters.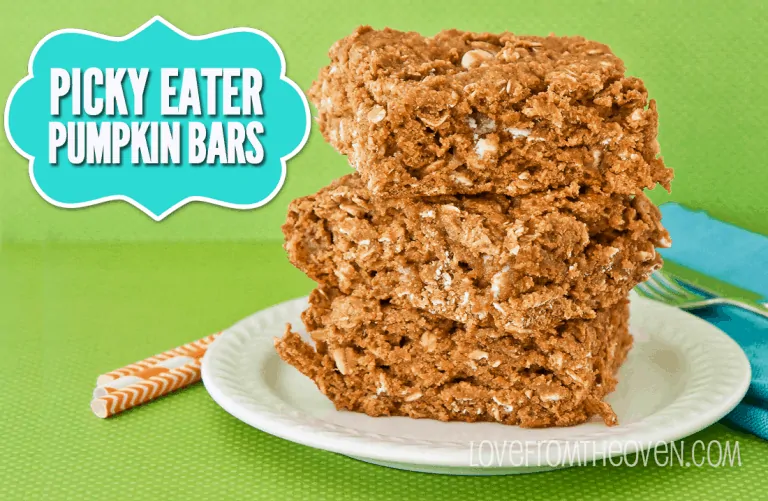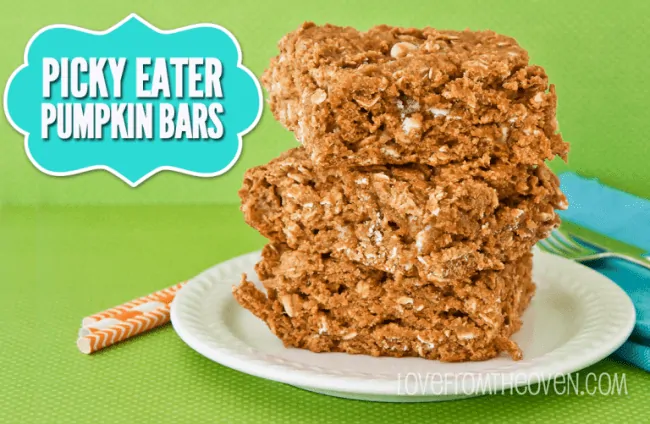 I've often heard the advice of "if you let them get hungry enough, they will eat whatever you are serving". In theory that works, but in reality many parents will tell you, it's not that simple. Years ago when my daughter was six years old, she had craniofacial surgery. We almost ended up back in the hospital for a feeding tube because the three week post-op diet of all pureed foods and no straws was not her idea of eating. From macaroni and cheese in the food processor to popsicles, nothing worked, she would not eat. Instead of getting hungry enough to eat, she actually lost her appetite and no amount of friends or family sitting with her and a big bowl ice cream could get her to eat.
I learned that unfortunately her aversion to foods she did not like was even stronger than her natural instinct to survive. Interestingly enough a few months later we learned that she had a life threatening nut allergy. Maybe, just maybe, that extreme pickiness and aversion to new foods actually was an instinct to survive. The child I would get so annoyed with for saying "I won't eat this, it looks lumpy", might have known what she was talking about, and that picky eating might have saved her from a dangerous allergic reaction. I've come to almost be thankful for her picky eating ways, as she inspects and questions any food, a very good thing when you have food allergies. Given our history, while I certainly don't love that my kids are picky eaters, I have realized that getting creative when it comes to food is a better strategy than going "my way or the highway" so to speak.

As parents we are often picking our battles, and when it comes to my picky eaters, I sort of pick my meals if you will. For BREAKFASTS I want to make sure they have something I know that they will eat, that will keep them full and won't take too much time. When you are trying to get everyone out the door, fighting over breakfast isn't going to help anyone start their day right.
Next up, it's LUNCH. I was given some great advice when my daughter started first kindergarten… pack foods that you KNOW they will eat, not what you want them to eat.   Don't make this meal your battleground as your child could end up hungry and your food could end up in the trash. Friends who work at schools tell me all the time how shocked we'd be if we saw how much food kids throw away, so I pack a lunch with that in mind. Nobody wants to waste food! There is a lot of learning to be done in a school day, so feeding and fueling the kids is what it's all about for me. I  pack foods I know my kids will eat, and I try to make them fun with colorful containers and bento style lunch packing. This doesn't mean lunch is candy and chips, but it's the favorite fruits and veggies, the favorite meats and cheeses, leftovers from dinner that were a hit and something like Picky Eater Pumpkin Bars.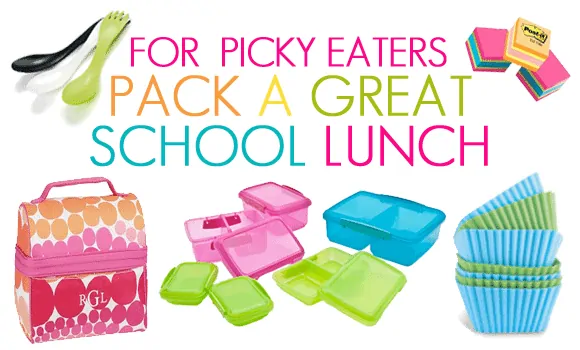 The Picky Eater Pumpkin Bars are perfect to send to school. With ingredients like pumpkin, whole wheat flour, oats and Greek yogurt (and without the cup of oil you often find in pumpkin bread recipes) these bars will help fill the kids up, provide some nutrition and be enjoyed by the kids. That's a win win in my book.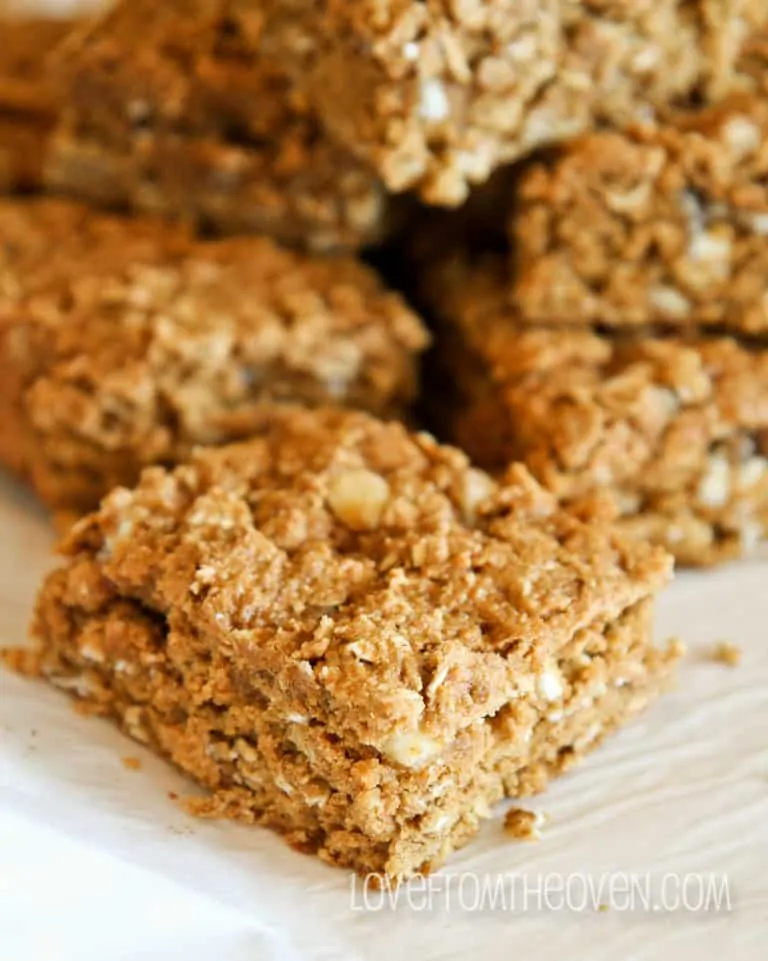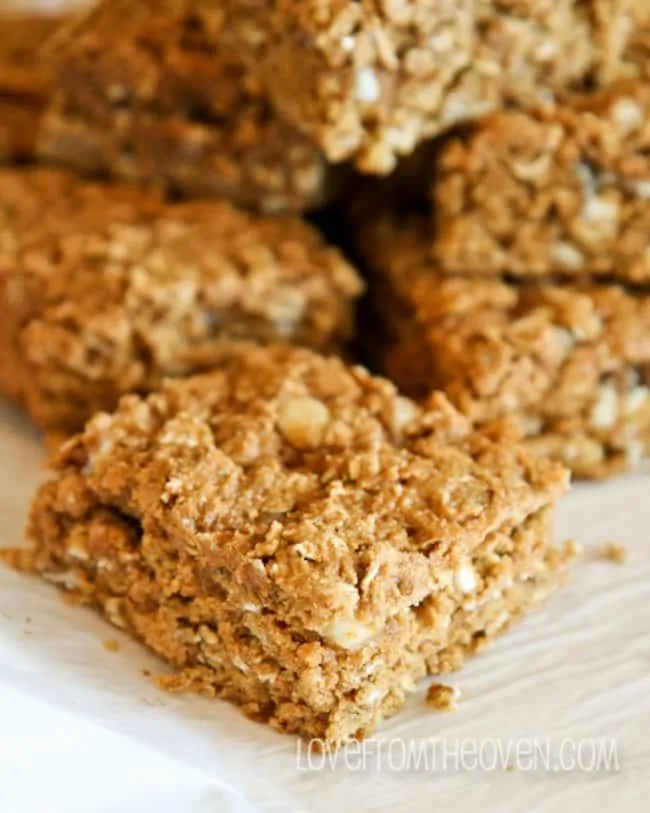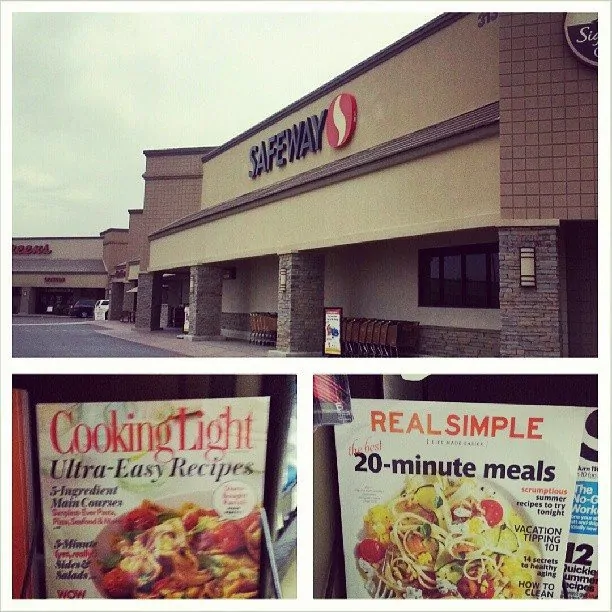 I am constantly coming up with new recipes for muffins, breads, breakfast cookies and bars that my kids will think are darn near dessert worthy, but are packed with whole grains, some fruits and/or veggies, added protein from Greek yogurt and without lots of butter or oil that are common in so many recipes. I use these for both breakfasts and lunches (and even snacks). This is probably my number one tried and true tip for picky eaters. Find a way to make healthier versions of those child friendly favorites, which is exactly what I did with these Picky Eater Pumpkin Bars.
This recipe was inspired by the "Seriously Good Snack Bars" (found on page 138) of the August edition of Cooking Light magazine that I picked up at Safeway with a $1 off coupon on Safeway's just for U portal (hurry, coupon expires on 8/30/13).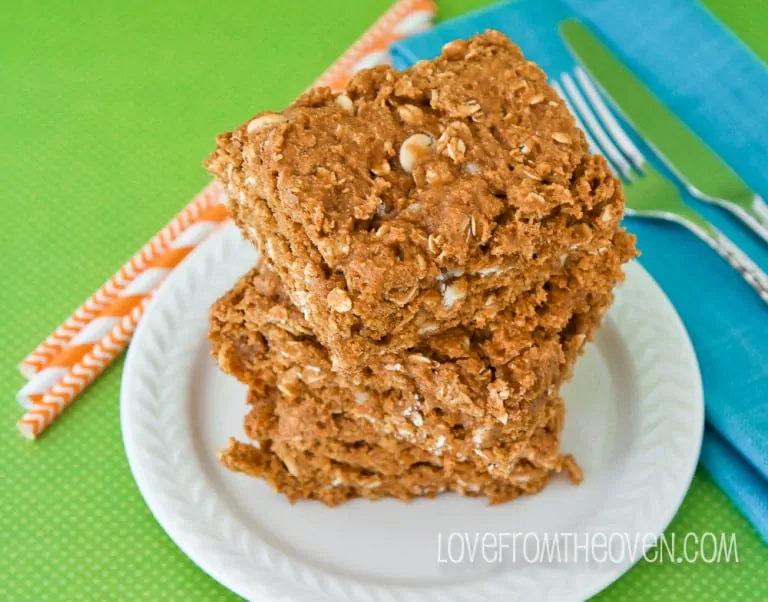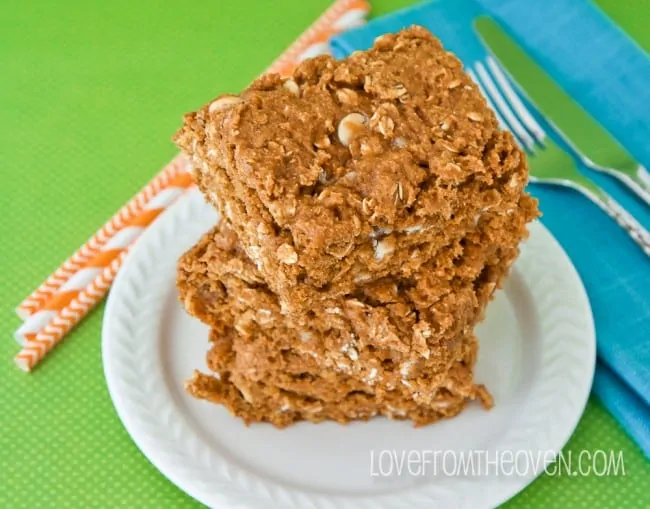 Pumpkin, banana, applesauce and Greek yogurt are great additions to breads, muffins, cookies and bars, they add in nutrition while replacing over half (sometimes all!) of the butter and oil often used. I use white whole wheat flour almost exclusively in place of all purpose flour when baking for my family, adding in whole grains. It's such an easy substitution, if you haven't tried it – you must! Oats, oat bran and even flax seed meal can replace some of your flour. And a little bit of chocolate chips tossed into a recipe can bring instant kid appeal. The first time I make a new bread, muffin or breakfast cookie recipe that I think the kid might be hesitant to try, I make sure to add chocolate chips. And then I reduce them in the future, once the recipe has been picky eater approved. Almost every recipe I've tried with these swaps and changes has worked out and tasted great.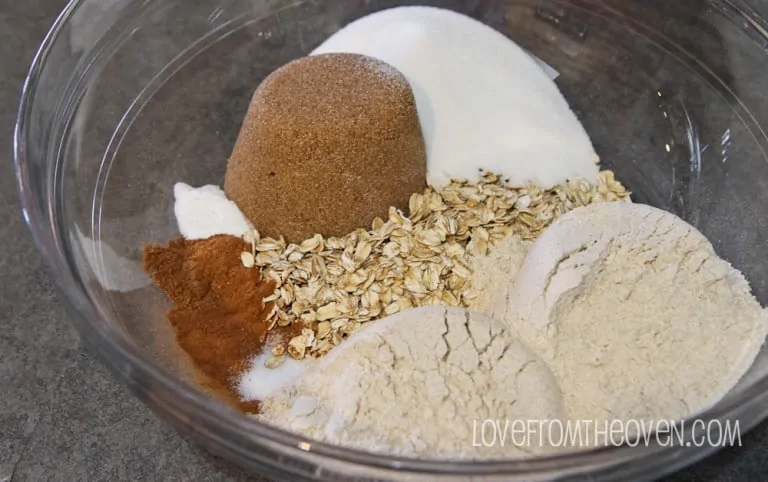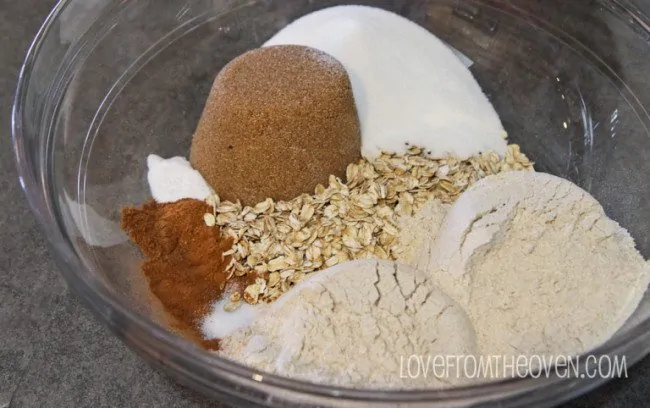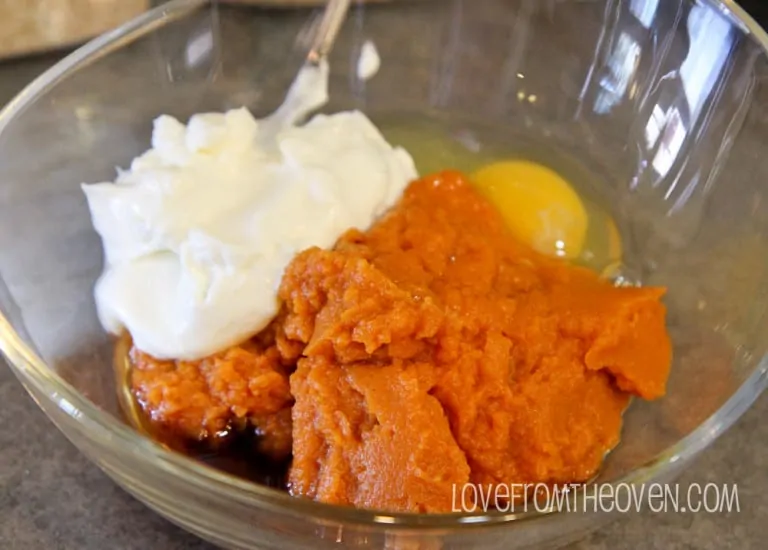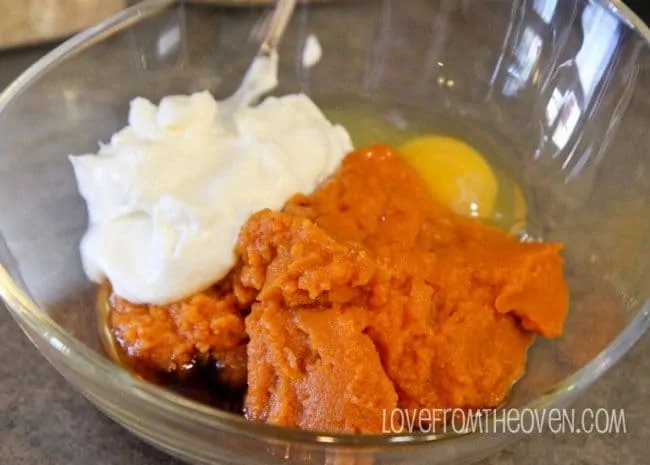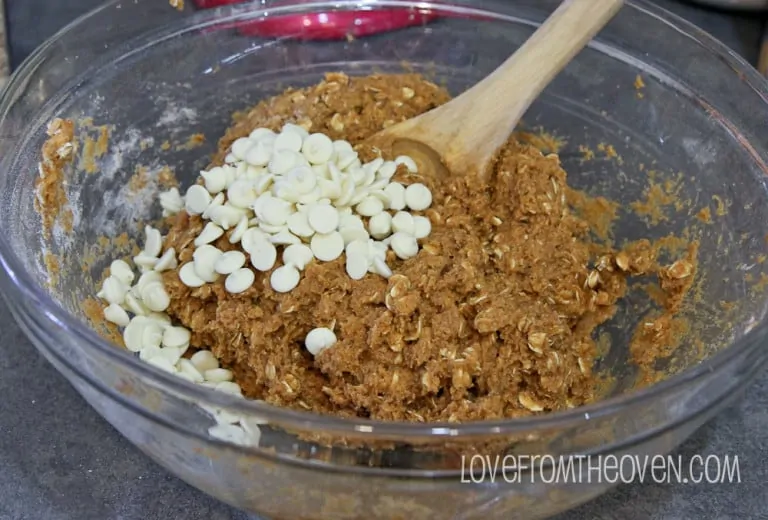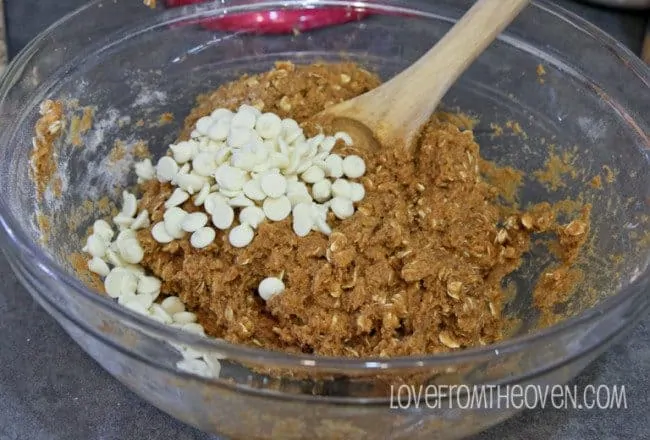 These bars come together quickly and easily (you don't even need to use your mixer) and the simple ingredients can all be picked up at your local Safeway store (or Vons, Tom Thumb, Randall's, Dominicks, Carrs, Pak n Save, Simon David, or Genuardis). Don't forget the $1 off coupon at the just for U portal!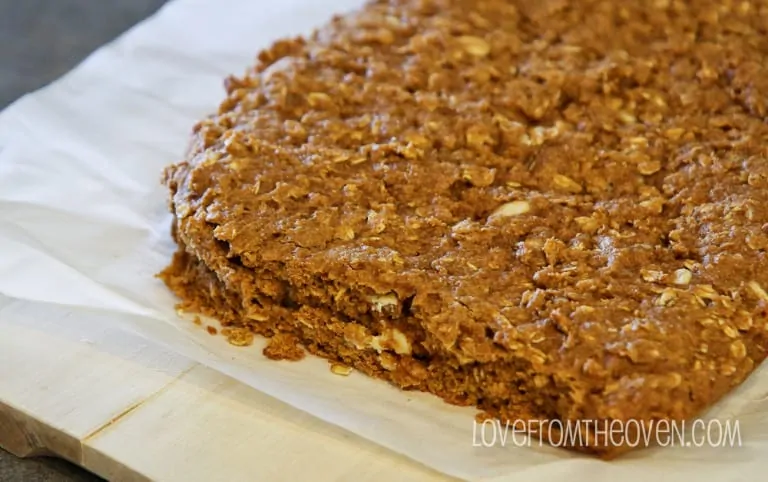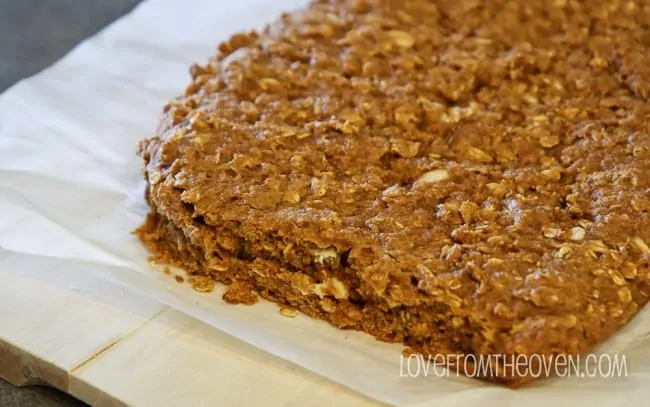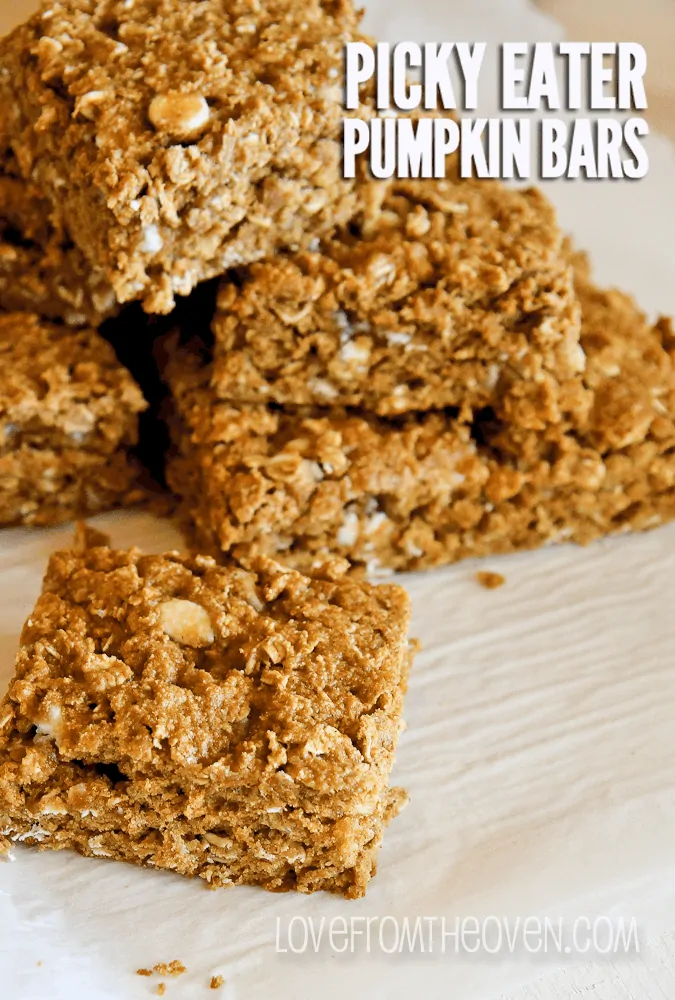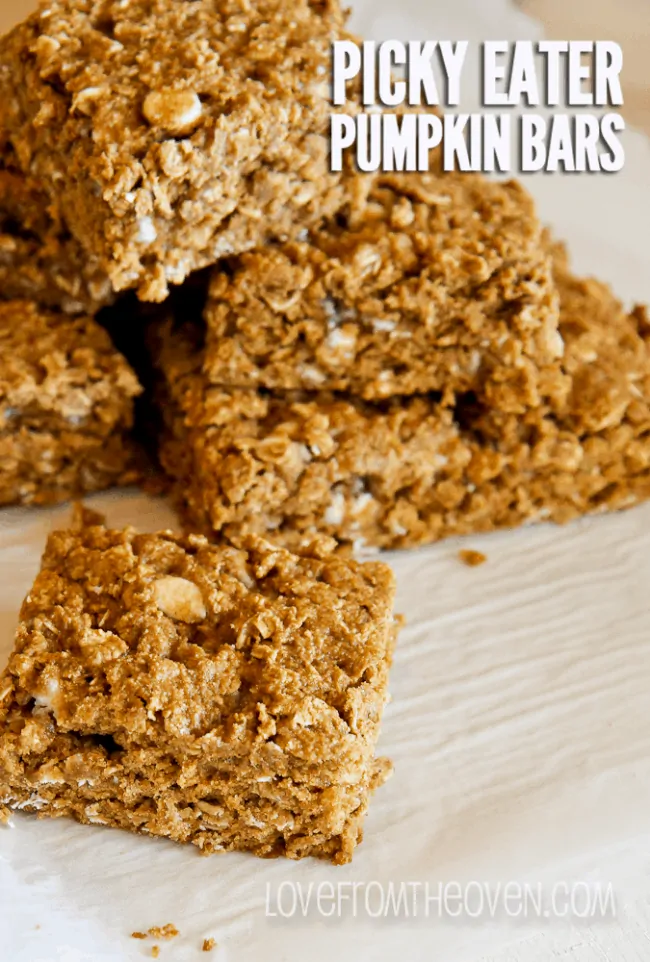 Perfect for a quick breakfast, an after school snack or to tuck into a lunch box along with some fruits, veggies and lean meat. And these aren't for just picky eating kiddos. I very much enjoyed one as an afternoon snack. We'll call it "research and recipe development". We will also call it my breakfast tomorrow!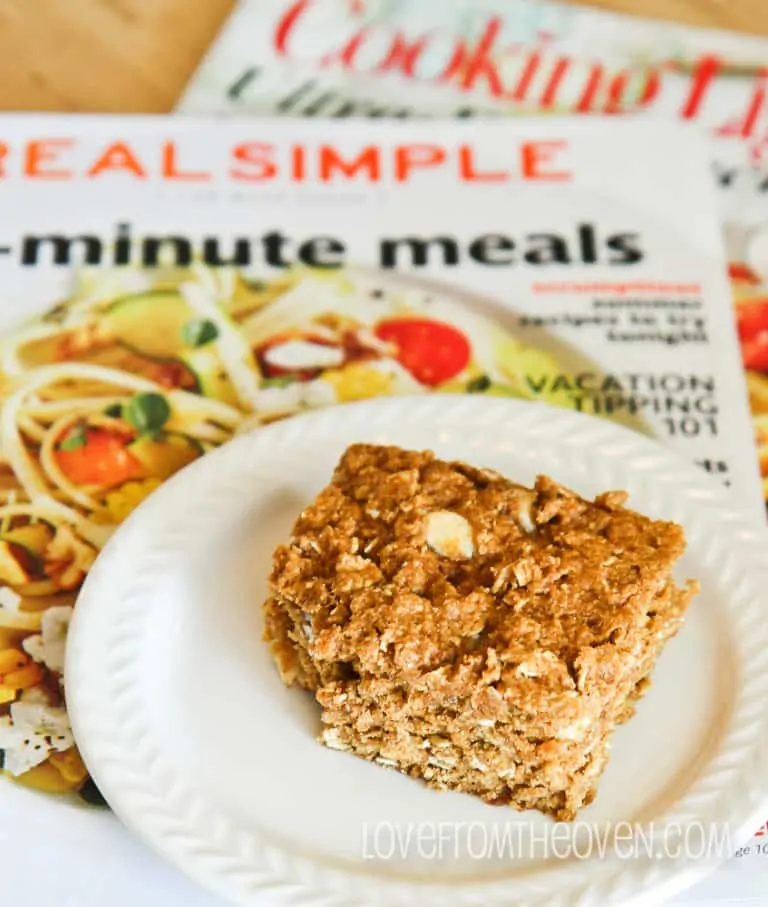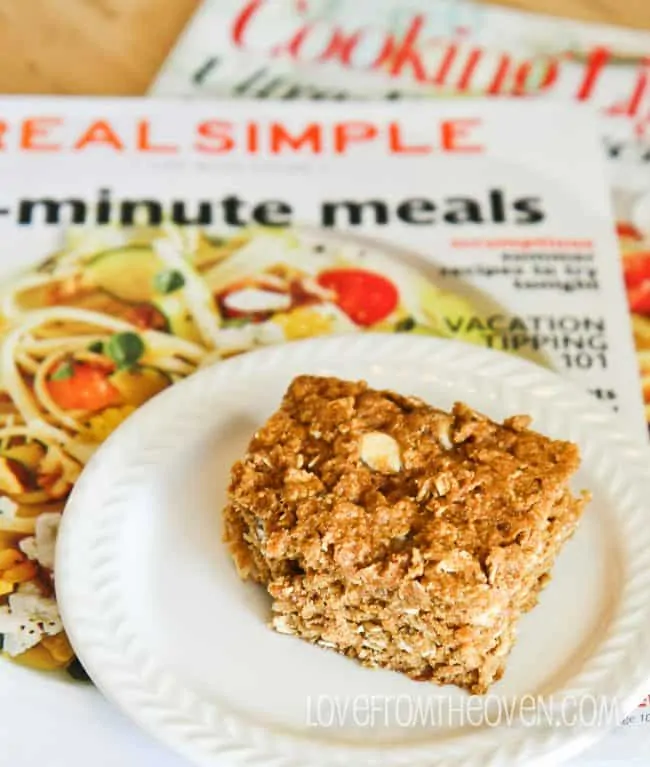 For our family, DINNER is the time and place to try new foods and expand those culinary horizons. Dinner can get really boring when it's plain grilled chicken over and over again (as my poor husband is quick to tell you). The last few years I have been looking for ways to to expand the variety of foods that my children eat and find ways to sneak fruits, veggies and protein into foods that I know they like. Some nights it is easier than others, and I am always open to ideas and suggestions. Real Simple Magazine has some great tips that I love, that are perfect for dinner with picky eaters…
1. Have everyone say "thank you" before each meal and mention something nice that happened that day. This little ritual starts the meal on a grace note—versus opening with a litany of complaints. I LOVE this idea! I've never thought of grace as counteracting the "oh I don't like that" reaction that can come at dinner. What a fabulous re-frame!
2. Your kids must try three bites before saying they don't like something. We've always done the "polite bite". I think going for three bites is a great idea, and one I will be starting immediately!
3. Let your kids choose their own portions—within reason. With the exception of three mandatory bites of food, leave the amount up to them. I love this. I know I often heap on the veggies and sometimes it probably looks like a mountain to my kids, and the "you gave me too much…" soon follows.
4. Once a week, kids plan the menu. This is a chance to give them control over the meal. My daughter loves to do this! Even if they are little and not quite ready for planning, helping prepare a part of the meal can really make them feel involved and invested in their food.
5. Glamorize vegetables. Translation: Have the kids eat their peas and carrots first, or at least talk them up before you present them ("We're having carrots with chicken," instead of the other way around.)   I've recently started roasting veggies more and making a big deal about it, sort of the highlight of our meal, and I have to say it seems to be working at getting the kids more excited about eating their veggies. 
  Now here is my Picky Eater Pumpkin Bar recipe. I hope you enjoy it as much as we do!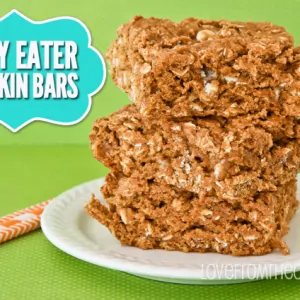 Picky Eater Pumpkin Bars
Looking for something to start the day or pack in those lunchboxes? These Picky Eater Pumpkin Bars are packed full of whole grains, pumpkin and Greek yogurt, making them nutritious and delicious!
Ingredients
2

cups

white whole wheat flour

2

cups

rolled oats

1

tsp

baking soda

1 1/2

tsp

cinnamon

1 1/2

tsp

pumpkin pie spice

1/2

tsp

salt

1

cup

packed brown sugar

light or dark

1/2

cup

granulated sugar

1/3

cup

melted butter

1/2

cup

vanilla Greek yogurt

1

cup

canned pumpkin

1

egg

1

tsp

vanilla extract

1/2

cup

white chocolate chips

Optional - chopped walnuts

pecans, chocolate chips, raisins or dried cranberries
Instructions
Preheat oven to 350 degrees F.

In a large bowl, mix together white whole wheat flour, oats, baking soda, spices, salt and sugars. Set aside.

In a separate bowl, combine pumpkin, Greek yogurt, egg and vanilla extract, stir well to combine. Stir in melted butter.

Mix together wet and dry ingredients. The batter is sticky and on the dry side and you may need to use your hands to fully combine ingredients. Stir in white chocolate chips or any other mix ins.

Place into a 13x9" baking pan that has been lined with foil or parchment paper and sprayed with a non-stick cooking spray.

Bake for approximately 27-33 minutes or until lightly brown and springs back when touched.

Remove from oven and let cool in pan on wire rack for ten minutes or more. Slice and serve. While they will keep covered at room temperature, place them covered and sealed in the fridge or freezer to remain fresh longer.
Disclaimer
Nutrition information is estimated as a courtesy. If using for medical purposes, please verify information using your own nutritional calculator. Percent Daily Values are based on a 2000 calorie diet.
What are your favorite picky eater tips and tricks?
Disclosure: I was compensated through Pollinate Media Group for my post.
All opinions are, as always, mine and mine alone!