I've often shared how much I love Rice Krispies treats. Not only are they yummy but you really can get quite creative with them. Like these Surprise Pumpkin Treats that the folks at Rice Krispies came up with.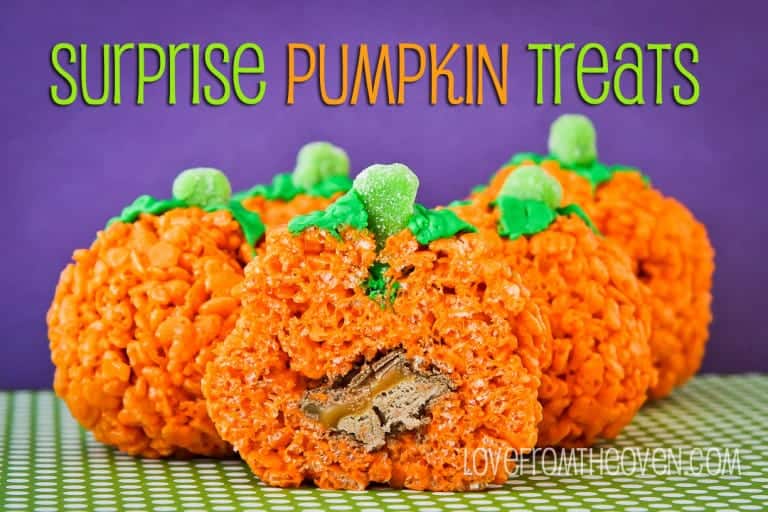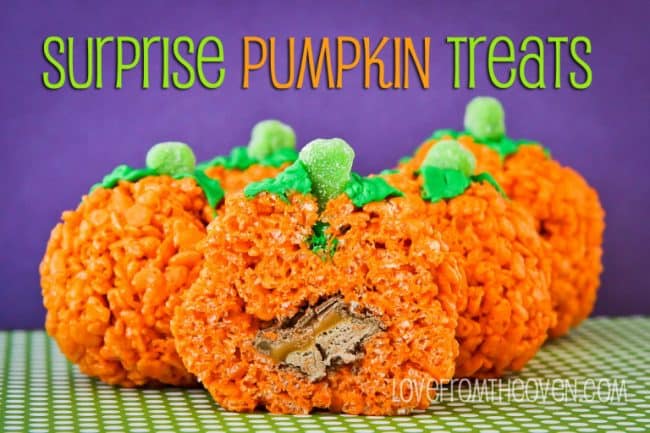 This fun variation on Rice Krispies Treats lets you hide a little extra sweetness inside. Perfect for all of the bite size candy bar for sale for Halloween. These are easy to make and you can find the complete directions over on the Rice Krispies website. One of the fun things about Rice Krispies Treats is that they are one of the easiest treats to make a gluten free version of. We have friends with gluten allergies, and it's great when you can make a great that all the kids can share in.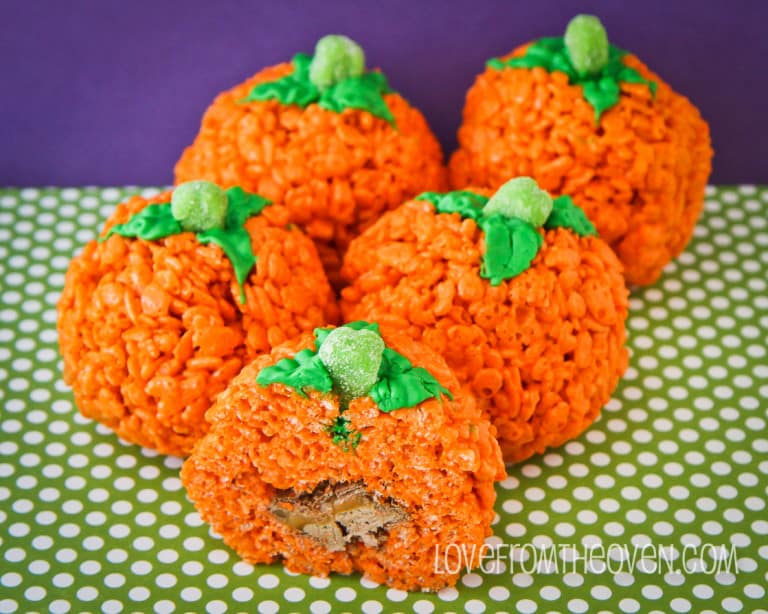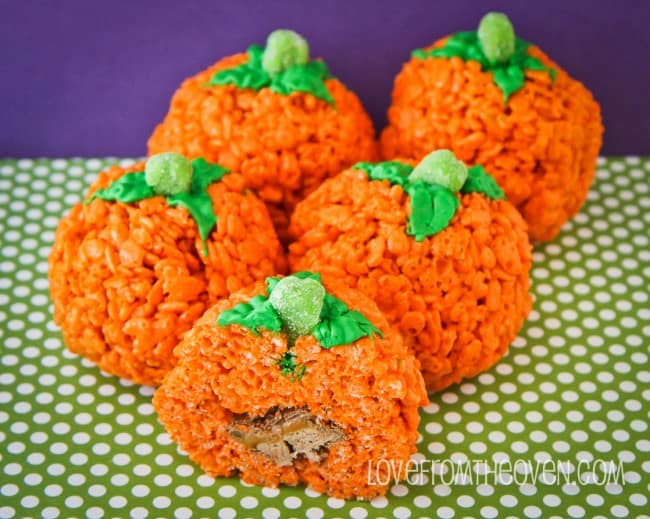 One tip that I would share is that it helps if you keep your non stick cooking spray on hand when making these. Literally. I found that it was very helpful to spray my hands a few times while making them to keep the Rice Krispies from sticking to my hands when forming the pumpkins.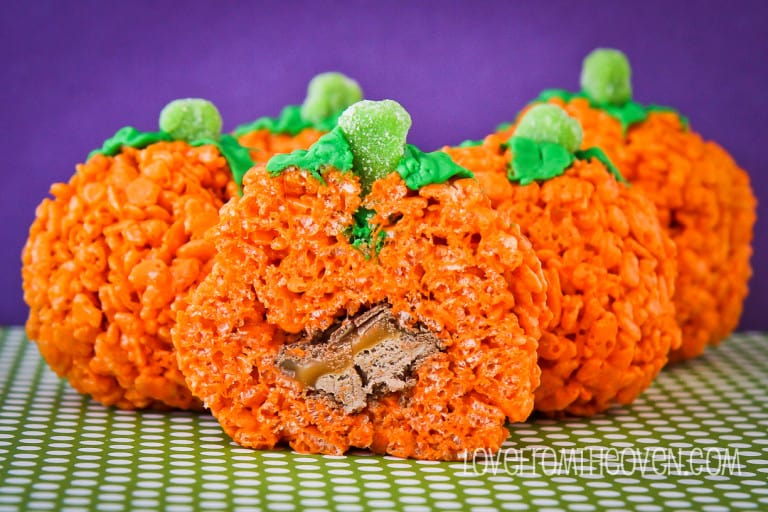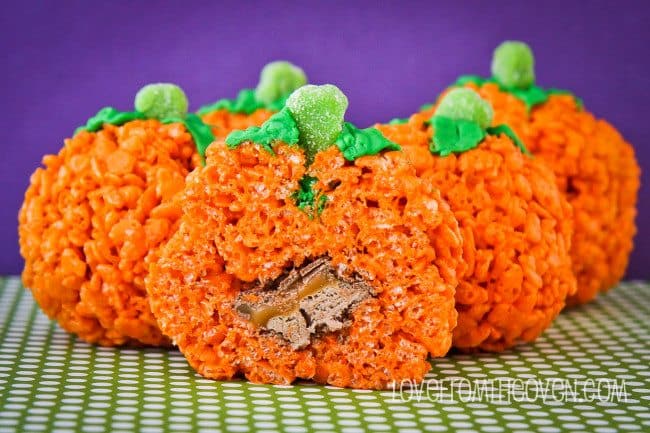 For more fun Halloween ideas using Rice Krispies treats, make sure to check out the Rice Kripsies website as well as their Pinterest page.
CONTEST IS OVER, THANK YOU!  Would you like to win a a kit from Rice Kripsies to make your own Surprise Pumpkin Treats? Use the Rafflecopter widget below to enter to win. One winner will be selected at random. Open to US Residents only. Winner will be selected at random on Monday, October 22nd. Good luck and thanks to Rice Krispies for sponsoring this giveaway and providing the kits. Click here for giveaway rules from Rice Krispies.
a Rafflecopter giveaway
Disclaimer: "Kellogg Company® has provided me with a Kellogg's Rice Krispies® Surprise Pumpkin Treats™ Kit to conduct a reader giveaway. However, my opinions about the product are entirely my own and I have not been paid to publish positive sentiments toward Kellogg Company or its products."