Sometimes it's fun to put a new twist on a familiar favorite. RICE KRISPIES TREATS Smores anyone?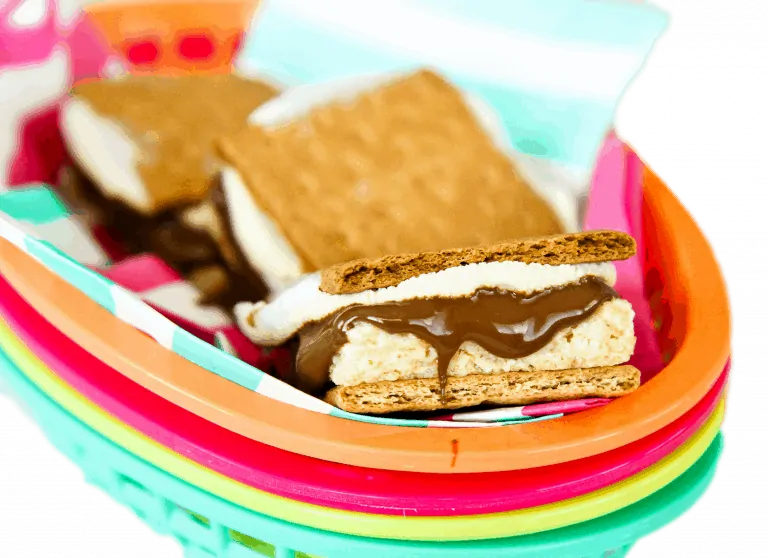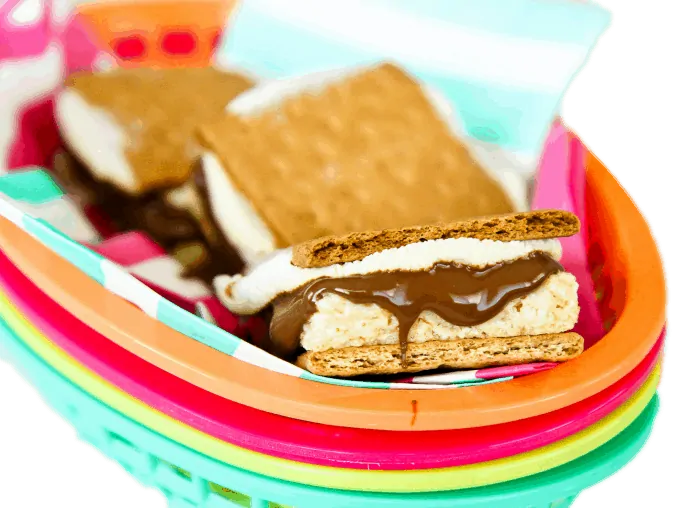 No, these aren't RICE KRISPIES TREATS that taste likes s'mores (though those are totally delicious!), these are s'mores that have RICE KRISPIES TREATS stuffed them. How fun is that And they are incredibly easy to make. You can either make your RICE KRISPIES TREATS from scratch or do what I did, and use premade RICE KRISPIES TREATS.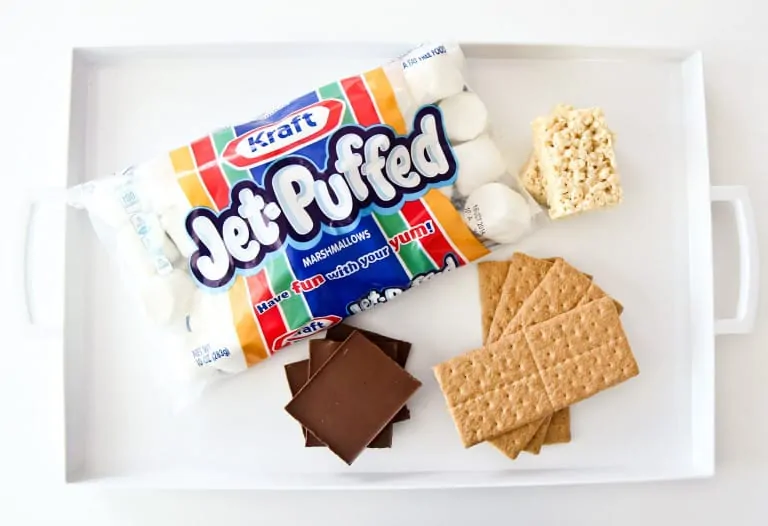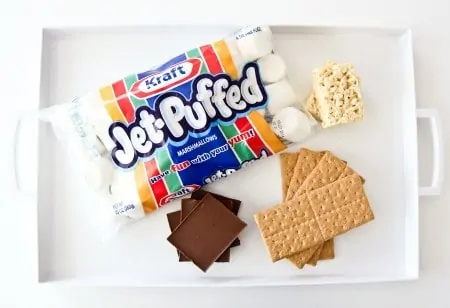 With national RICE KRISPIES TREATS Day coming up on September 18th, I wanted to come up with a fun but simple way to celebrate with RICE KRISPIES TREATS. We still have some summertime left here in Phoenix, but the evenings are starting to cool down and are absolutely perfect for sitting outside, roasting some JET PUFFED Marshmallows and making s'mores. So why not combine s'mores and RICE KRISPIES TREATS? Sounds good to me!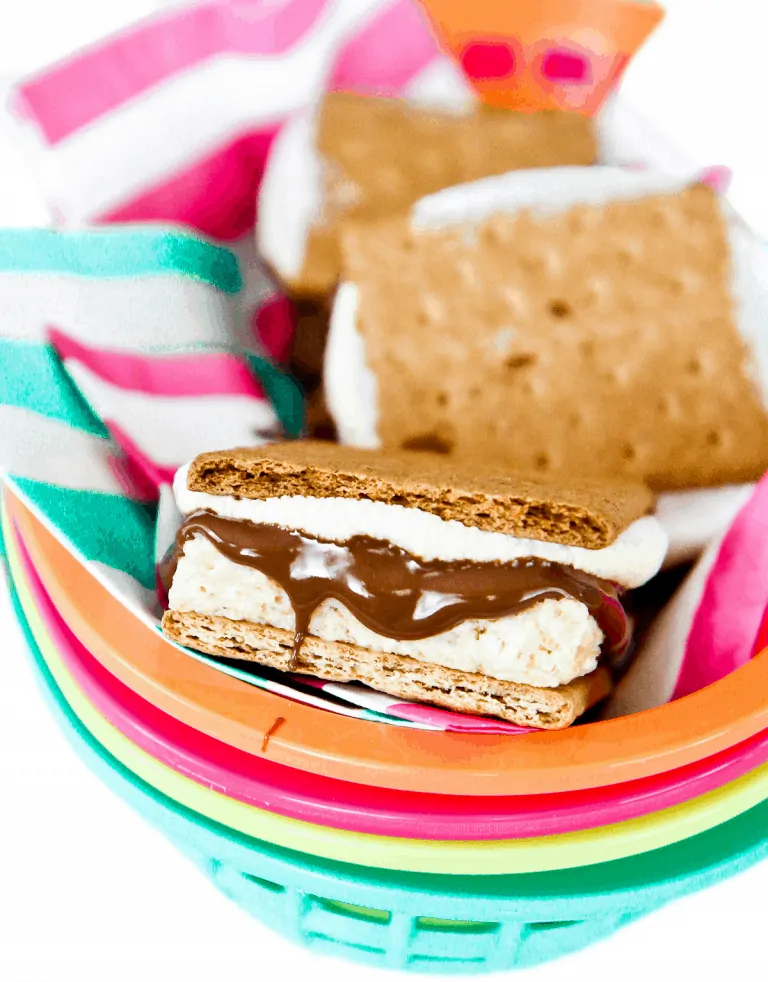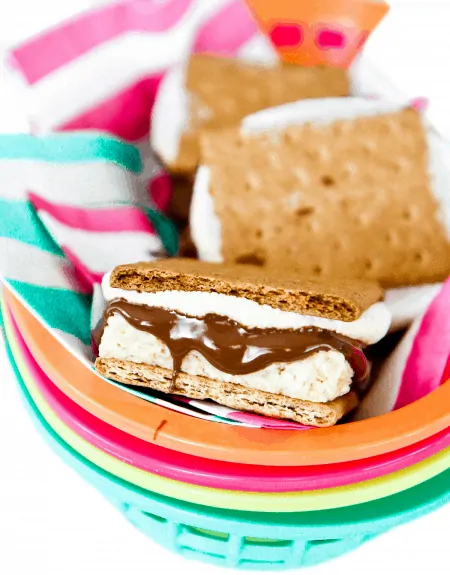 These truly are simple to put together. The only change you make to your regular s'mores recipe is the addition of your RICE KRISPIES TREATS. I went with the ready made RICE KRISPIES TREATS for mine, as they are the perfect size, you just need to reshape them slightly, which is easily done with the help of a rolling pin and your hands.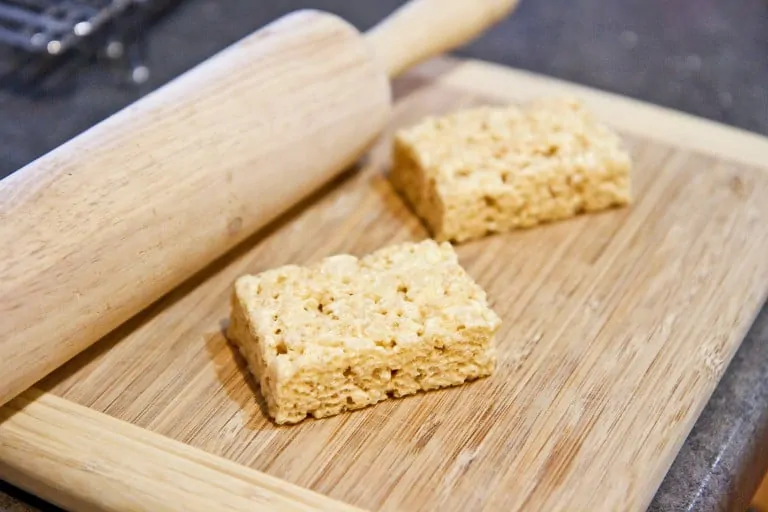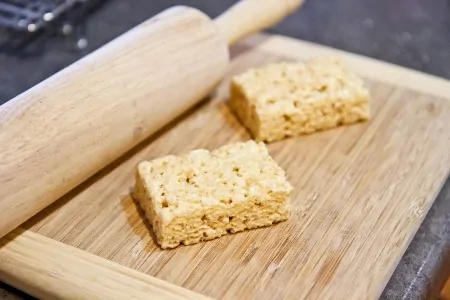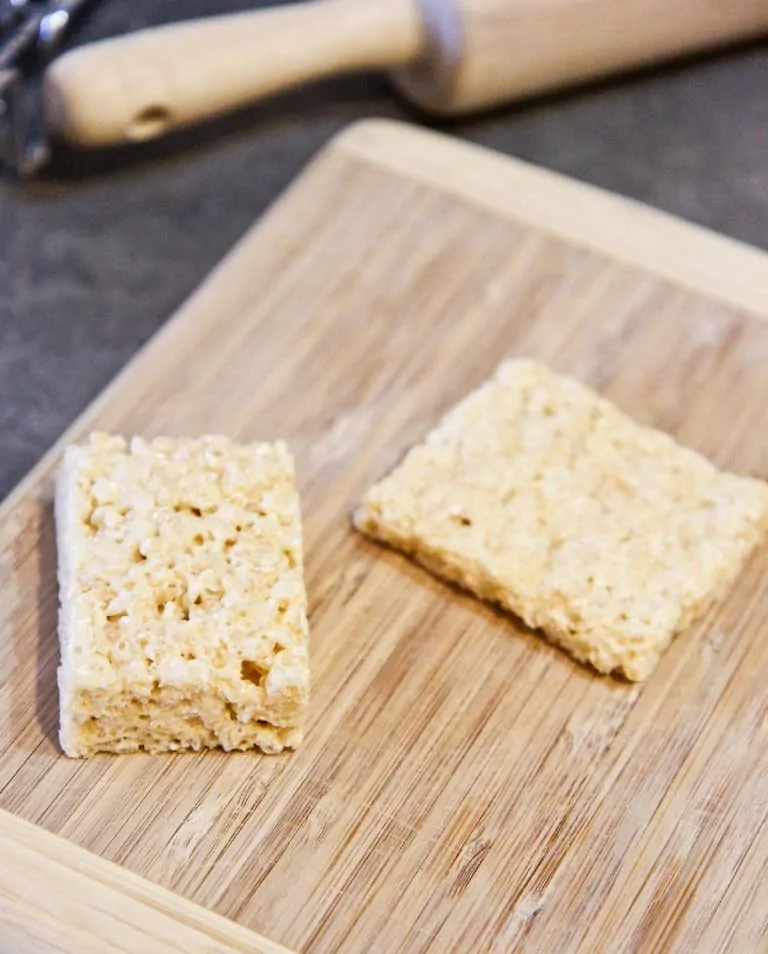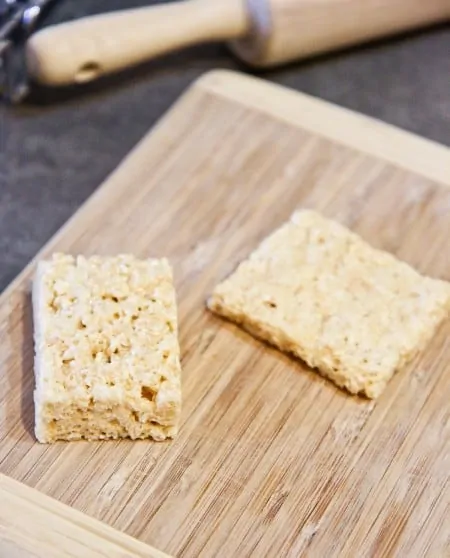 You simply flatten out your RICE KRISPIES TREAT slightly, and shape it to match the size of your graham cracker squares.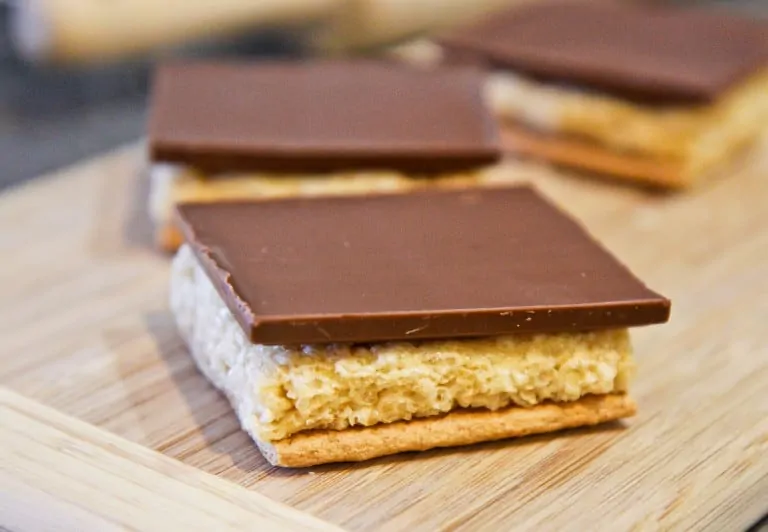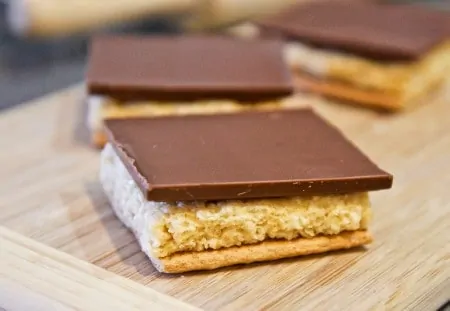 See, perfect fit!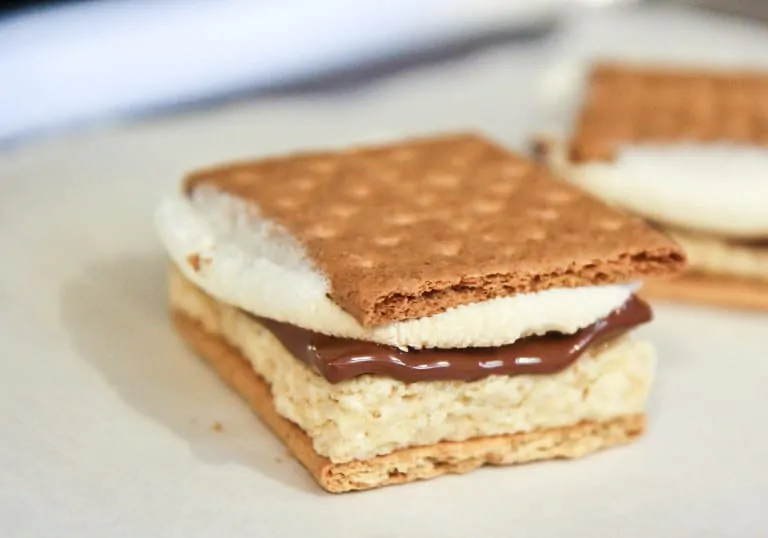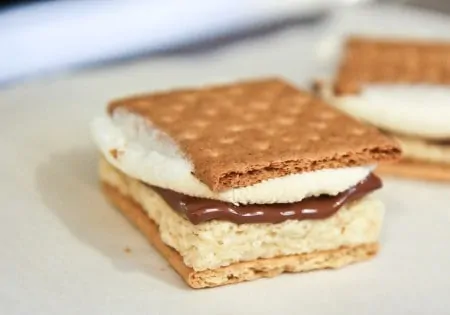 It's like those RICE KRISPIES TREATS were made to fit inside s'mores! You can make your s'mores by roasting you marshmallows over a campfire (always the fun way) or you can make them if the microwave oven if needed. Really any way you make your s'mores will work, the only change is the addition of that yummy RICE KRISPIES TREATS to the s'mores.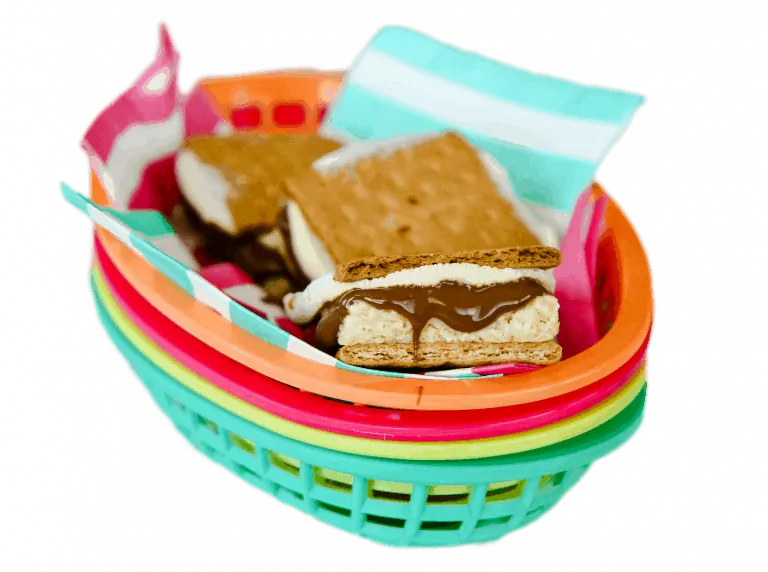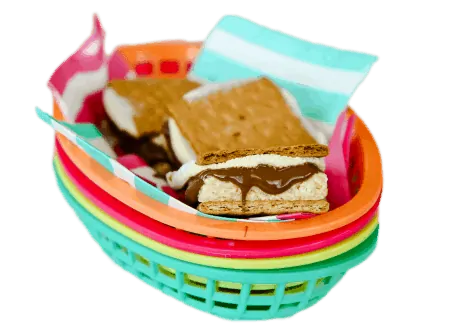 You can get my recipe for these Rice Krispies Treat Smores over on the Kraft website.
I've always loved getting creative with Rice Krispies Treats. Check out some of my other favorite ways to make them…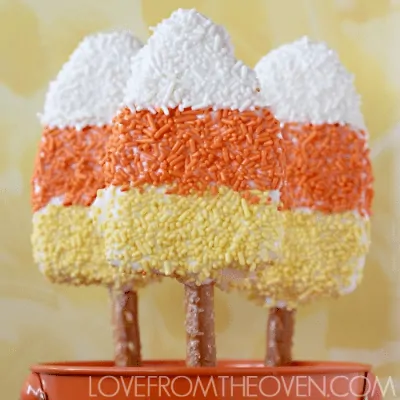 These Halloween Rice Krispies Treats Pops are one of my all time favorites.
They are actually super easy to make!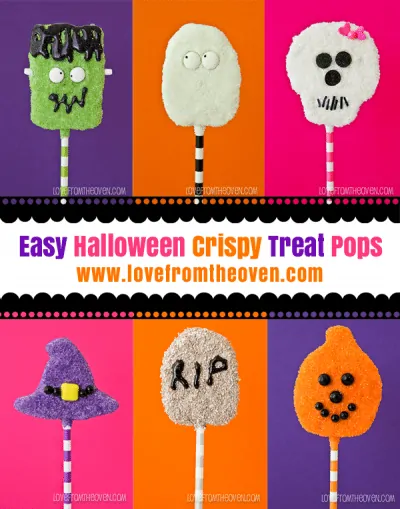 Have you ever made a Rice Krispies Treat Sandwich? You should!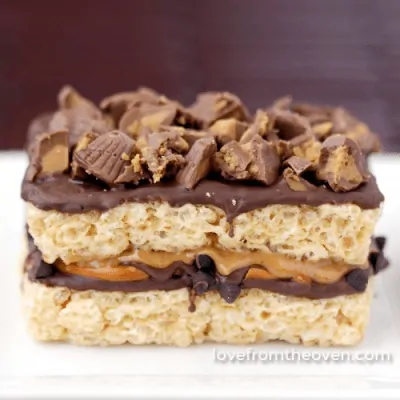 I love to make these Candy Corn Crispy Treats to take to Trunk Or Treat. They travel well!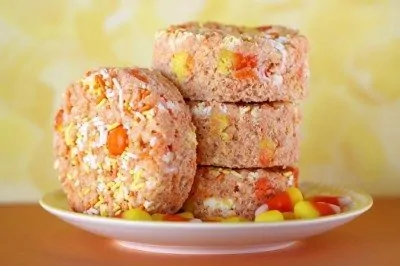 Looking for more delicious and creative ways to enjoy s'mores? Check out all of the great s'mores recipes Kraft has for you!
Disclosure: As a Kraft Tastemaker I am compensated for my posts for Kraft Foods. All opinions are, as always, mine and mine alone! 🙂