You know those red velvet cupcakes I shared yesterday, well here is another fun way to make them, or ANY kind of cupcake. Just bake that baby right inside a waffle bowl…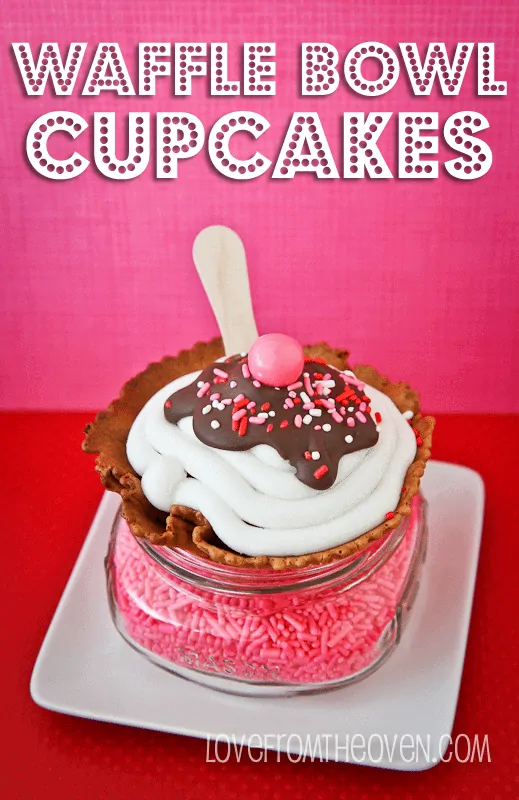 How fun is that? I put the batter directly into the bowls, just like they were cupcake liners. It always amuses me that red velvet cake batter looks exactly like ketchup. I'm easily amused, if that wasn't obvious. 🙂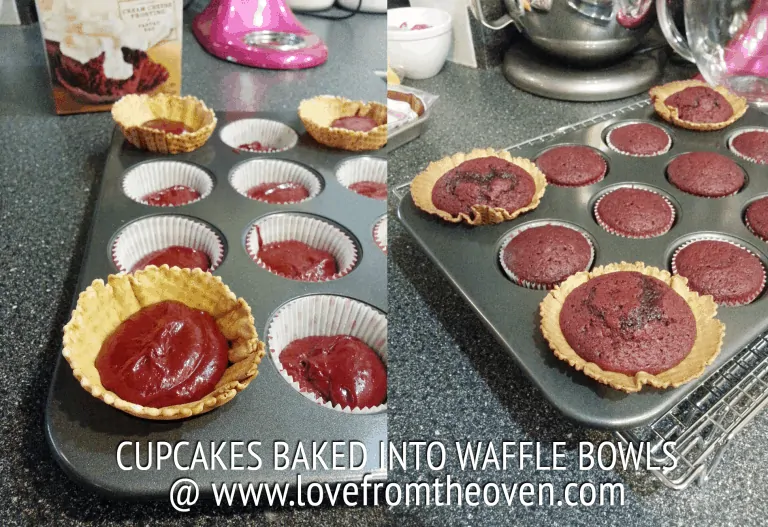 I topped mine with frosting and chocolate coating, but you could totally do a cake and ice cream in one with these. Just bake the cupcake in and then top with a scoop of ice cream to serve.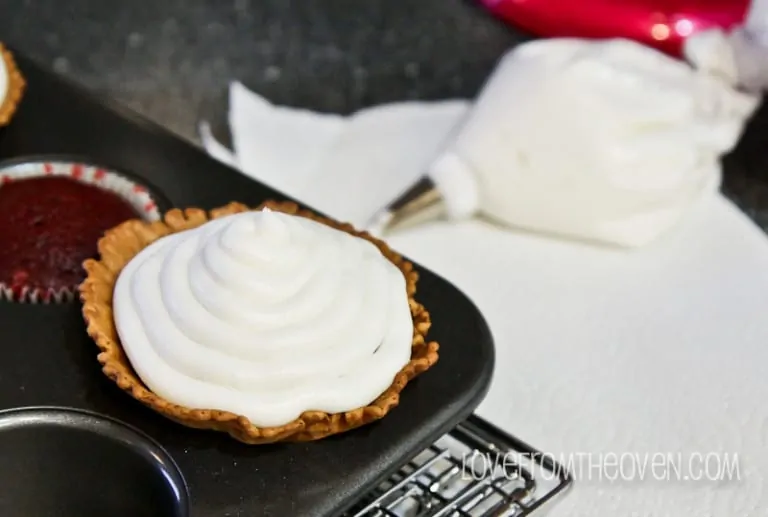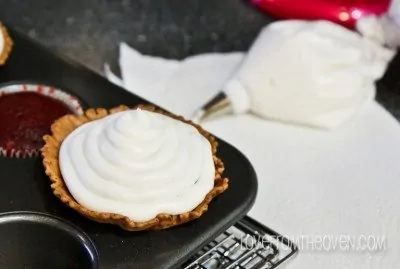 I baked mine with some regular cupcakes, and I will say – don't do that. These do take longer to bake then regular cupcakes, so it's probably best to just make these on their own, no regular cupcakes in the same pan. For baking times, whatever your normal cupcake baking time is, I'd start watching them when regular cupcakes should be done – I think mine took another 4 to 5 minutes. Then just let them cool like regular cupcakes and frost or top with ice cream.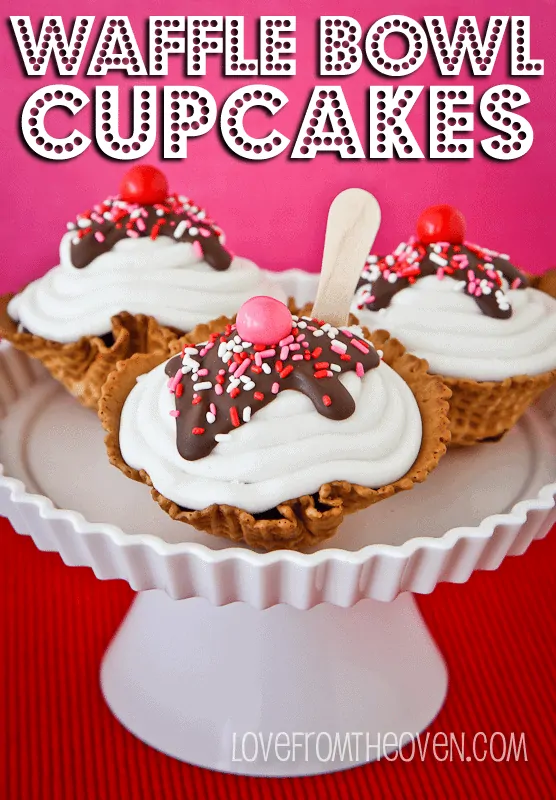 So many fun possibilities. I love doing faux sundae cupcakes. So simple, really very little difference than making regular cupcakes but they certainly up the cute and fun factor. Here are some I made for teacher appreciation last year…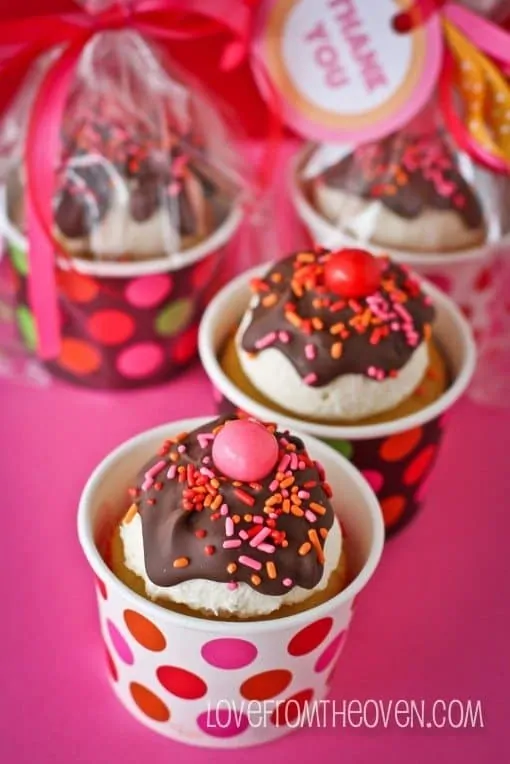 And I have made waffle cone cupcakes by just sitting my cupcakes into waffle cones…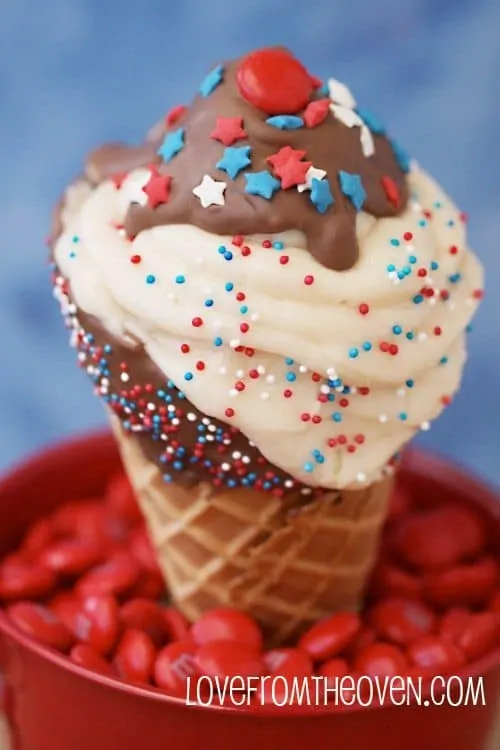 My waffle bowls were not perfectly flat on the bottom, so they were a little wobbly on the plate. That could be solved by just serving them in small bowls.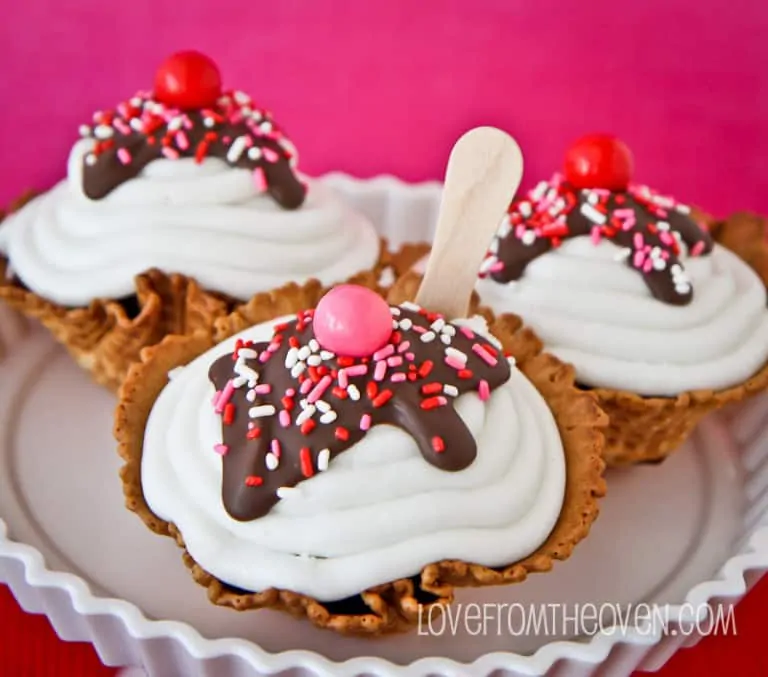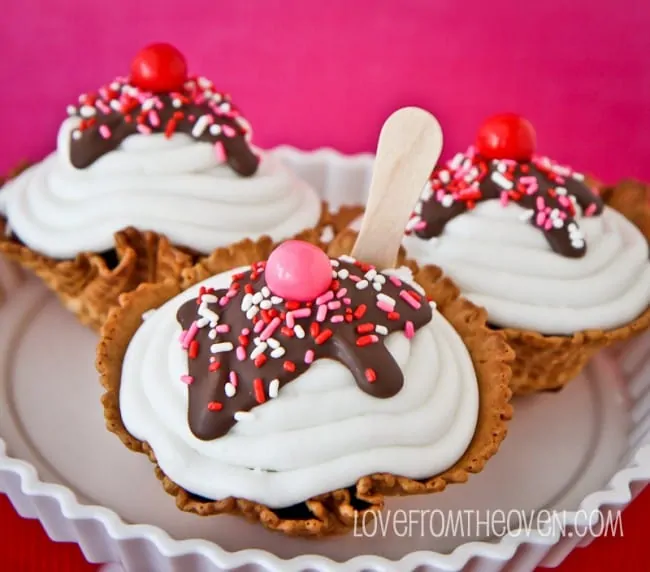 Enjoy!