A quick and easy idea for you today – White Chocolate Dipped Valentine Cookies…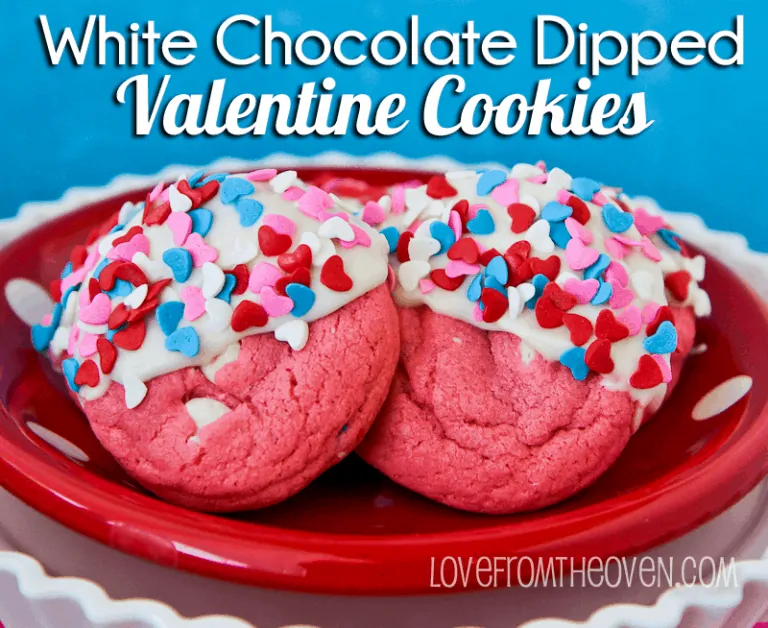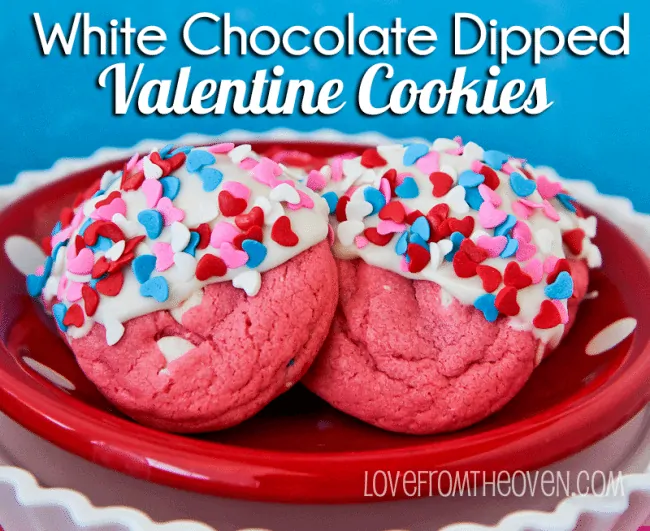 Remember the Sweetheart Pink Heart White Chocolate Chip Cookies I made last week? These are those same cookies (literally, same batch!) but instead of putting them into the heart shaped whoopie pie pan, I just made them as I normally make drop cookies.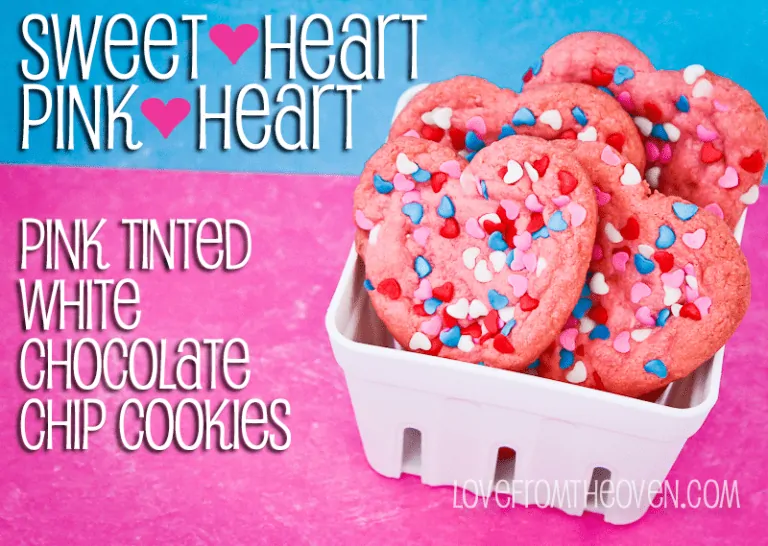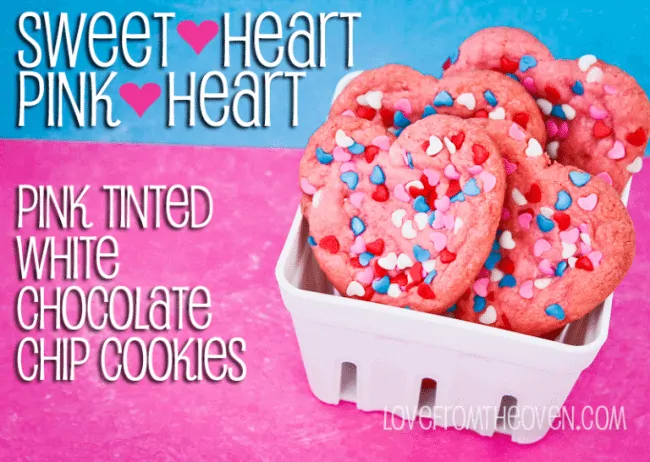 After baking the drop style cookies and letting them fully cool, I dipped them into a white chocolate coating and added sprinkles. As simple as that.
It's flexibility like this that makes me love baking. You really can play around and come up with so many different ideas from one recipe. Both of these pink cookies came from a recipe I used two years ago…
And I changed them up by adding some pink food coloring, changing the mix ins (from chocolate chips to white chocolate, leaving out the M&M's), made some of them in a heart shaped pan and dipped some of them in chocolate. But it all comes from the one original recipe. Next month we could color them green and add shamrock sprinkles. Really the combos and possibilities are endless with super simple changes. Have fun with baking, play around, be flexible and see what fun creations you can come up with!