When it comes to red, white and blue desserts, these Patriotic Push pops are about as easy as they come, and absolutely adorable!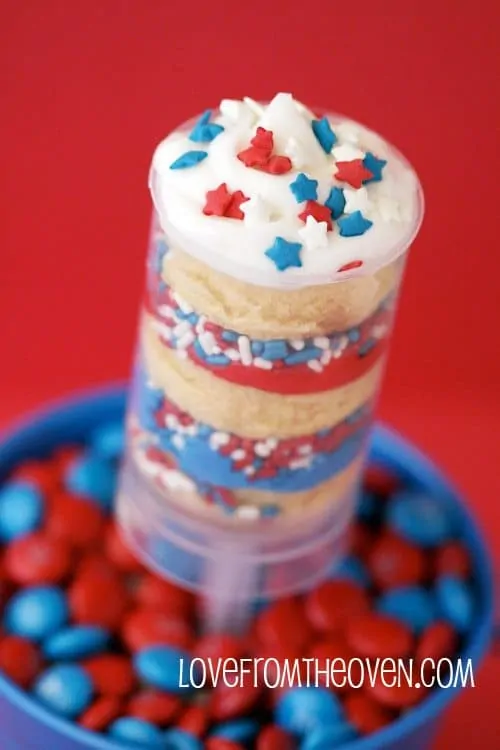 I wanted to come up with a cute idea with a red, white and blue theme, and I think these fit the bill! These little push pop containers are so fun! Given the 114 degree high temperature here in Phoenix, I honestly did not want to bake a cake, cupcakes or anything else. It's just too darn hot. A quick look in my freezer and I stumbled across a solution – a lovely little Sara Lee Pound Cake. I figured it was worth a try to see if I could turn it into a push pop treat.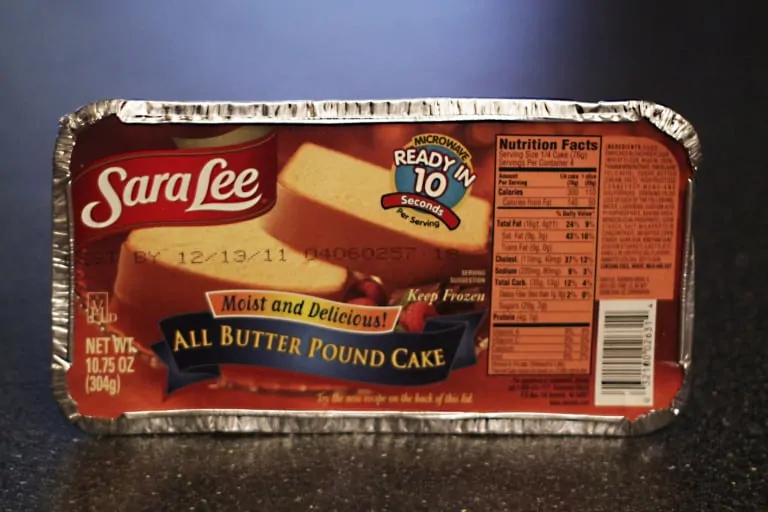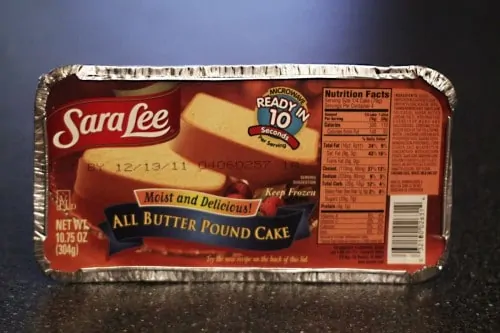 After letting the pound cake thaw slightly, I sliced it into sections that were about 1/2″ thick. It was at this point I realized I didn't have anything to actually cut the cake with (I'm not really good with pesky little details like that). So after hunting around my kitchen, I found the perfect circle cutter… A toothpick container. It was just the right size to cut the cake into pieces that would fit nicely into the push pop. Sometimes you just have to use what you have!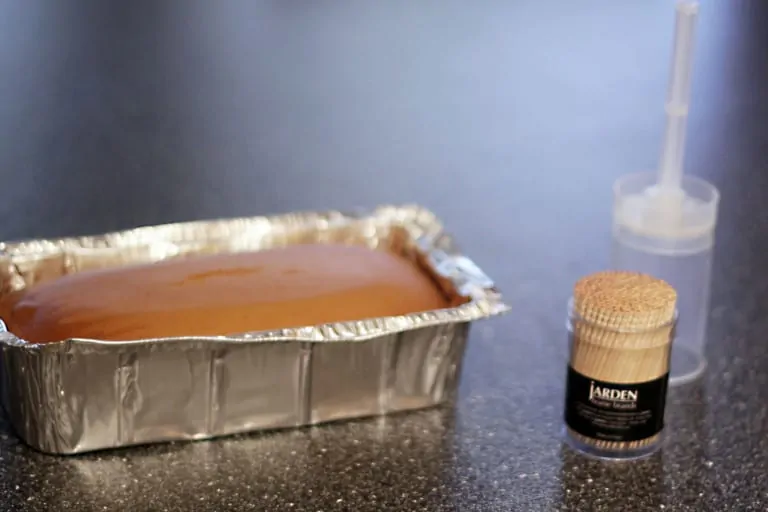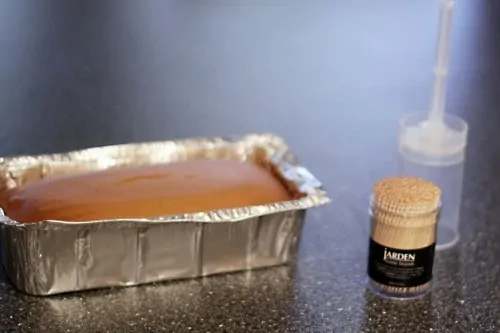 Hey, whatever works, right? Next I sliced my pound cake into pieces that were about 1/2″ thick…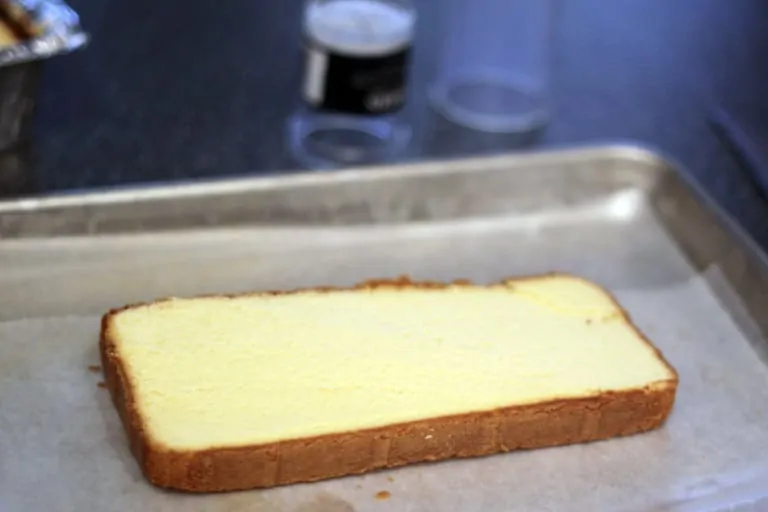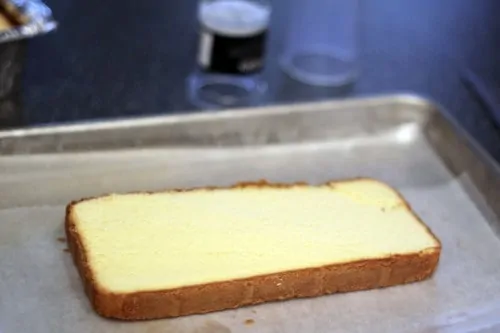 Notice that I said "about" 1/2″ thick. I'm not really good at things like cutting, keeping lines straight or measuring, so I just wing it. It's cake, it'll still taste great, no matter how poor my cutting skills may be. Next I simply cut out little circles. Can I just say this was much easier (and cooler) than whipping up cupcakes, and is great if you need to put something together last minute, which is pretty much when I put everything together. At that point it was time to whip up some frosting (this is a recipe that I like). I used my regular frosting piping bags, also known as Ziploc freezer bags (which i also use as an iPad case, but that's another post), and filled bags with red, white and blue frosting.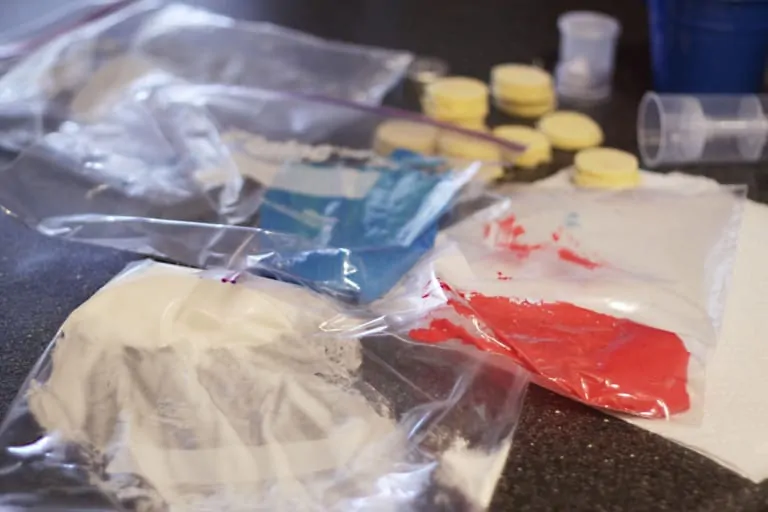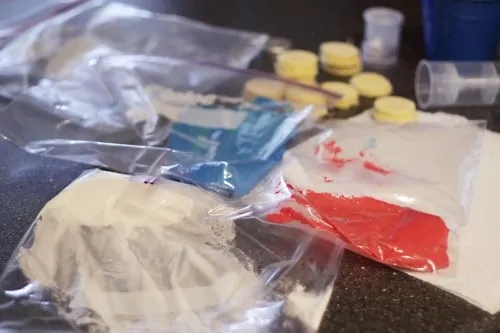 I have to add – later in the day I was at the store and saw the Cake Mate Easy Squeeze bags of frosting. If you are looking for a super quick option, I really think these would work out well. That said, I haven't tried them, so if you do, let me know how they work. Now you just start layering cake, frosting, sprinkles, cake, frosting, sprinkles, and so on. If you'd like to see how to do this in a bit more detail, check out this previous post.
That's pretty much all there is to it! You can really get creative. Fun and festive, and if you go the frozen pound cake route, no oven required!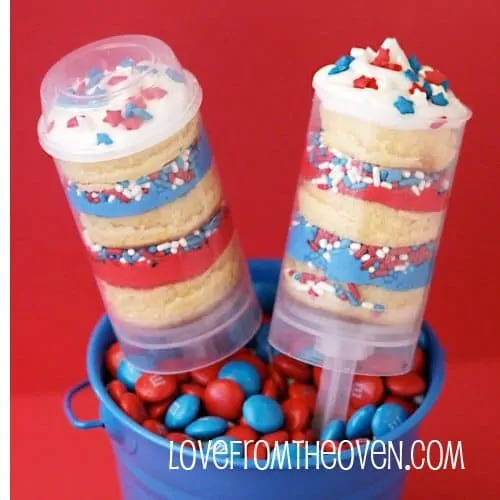 Somehow such simple ingredients come together for a fun treat that the kids are sure to love.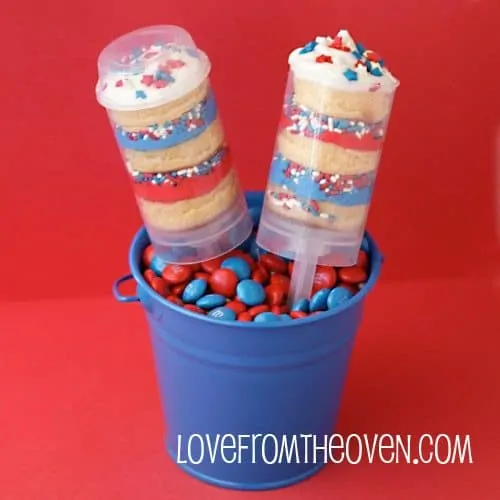 Looking for more fun red, white and blue treats for the 4th of July? Here are some to try!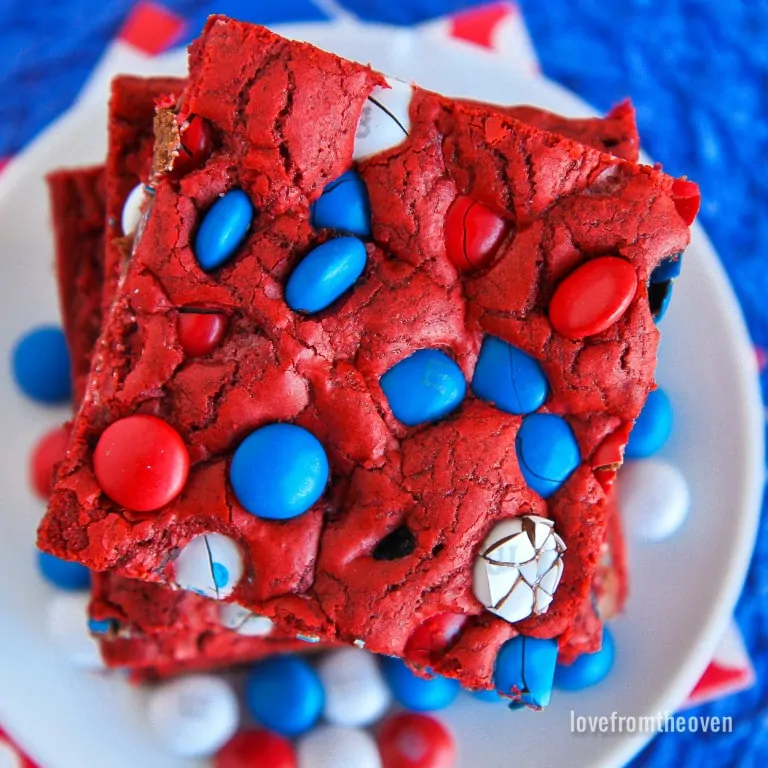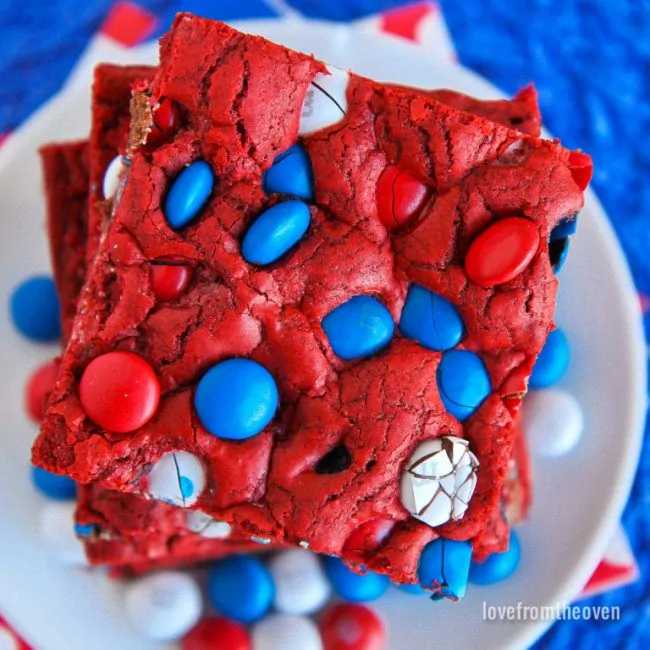 Red, White & Blue Hi Hat Cupcakes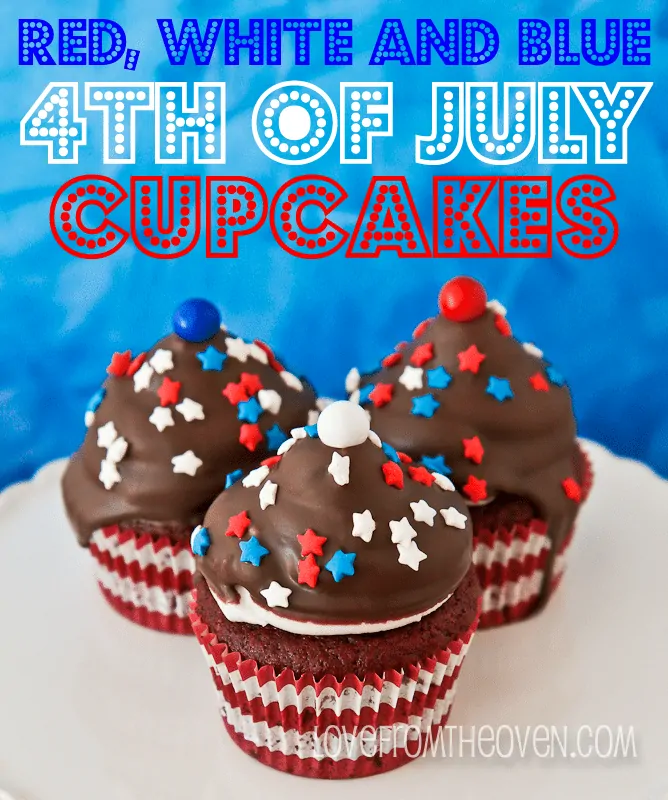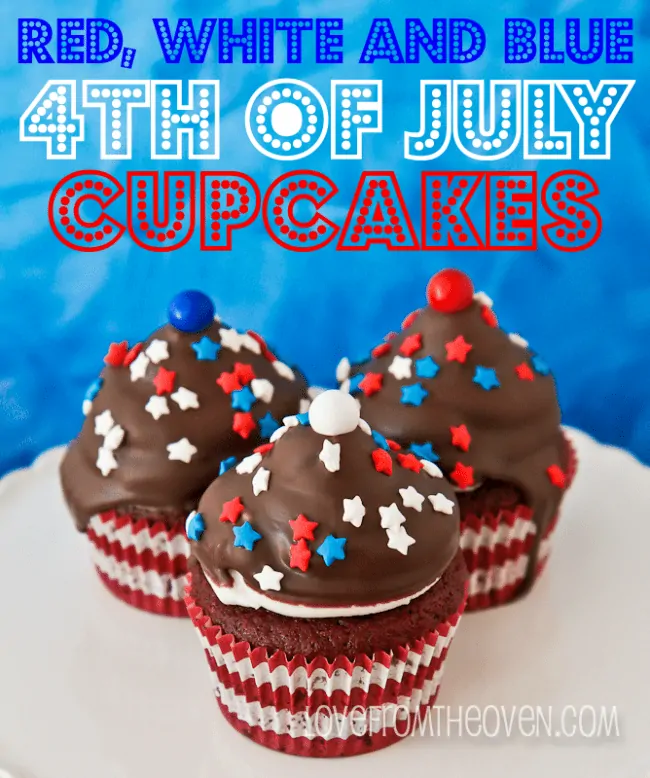 Red, White And Blue Cupcake Cones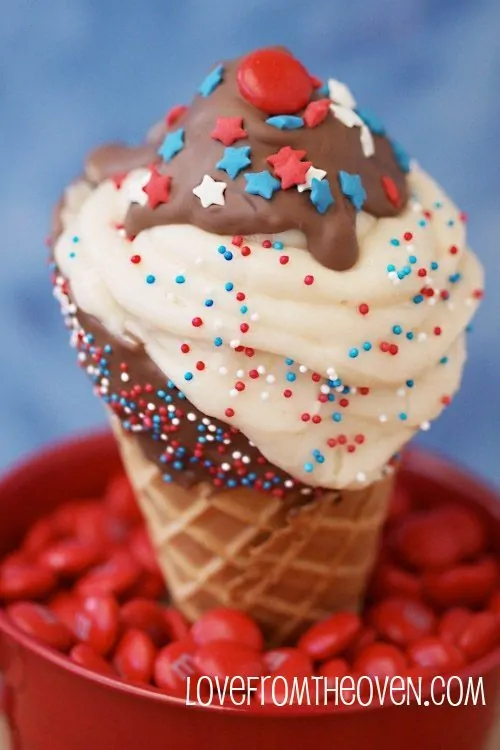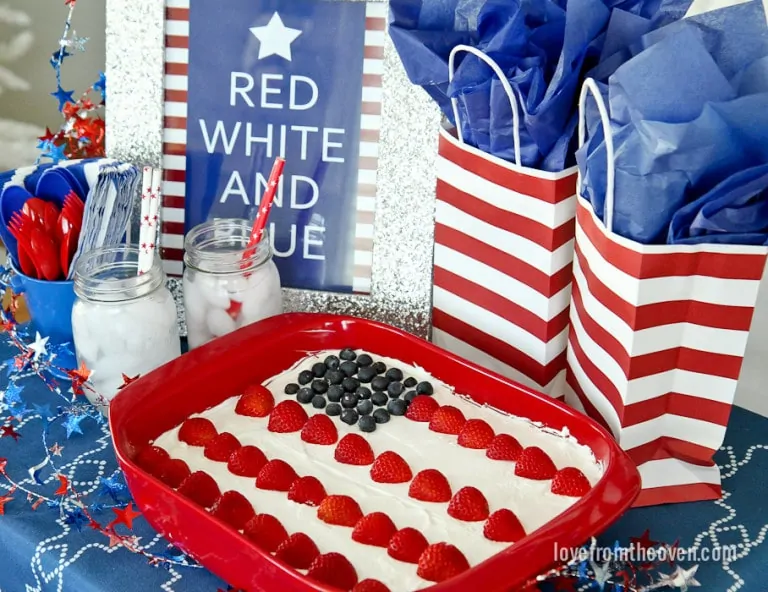 Red, White and Blue Fruit And Summer Ice Cream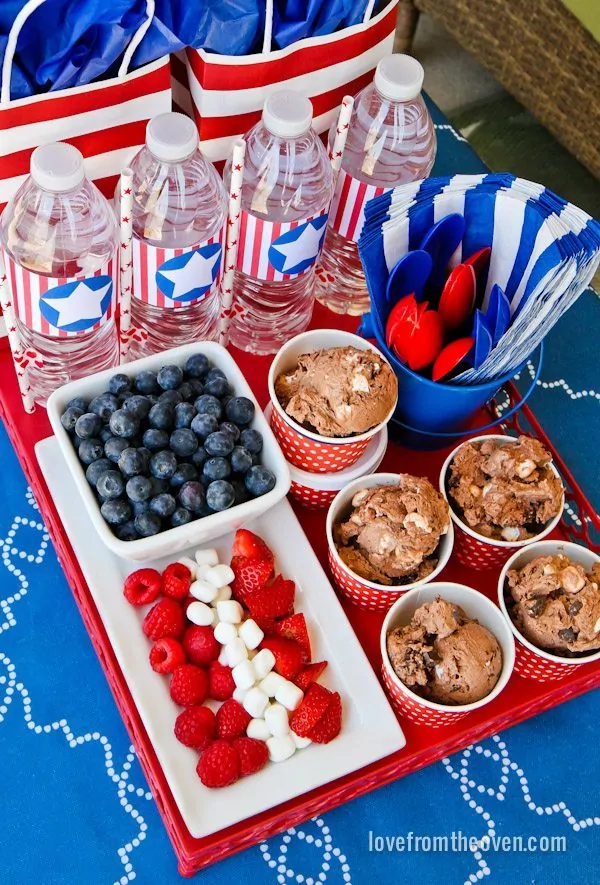 Red, White And Blue Cookie Pops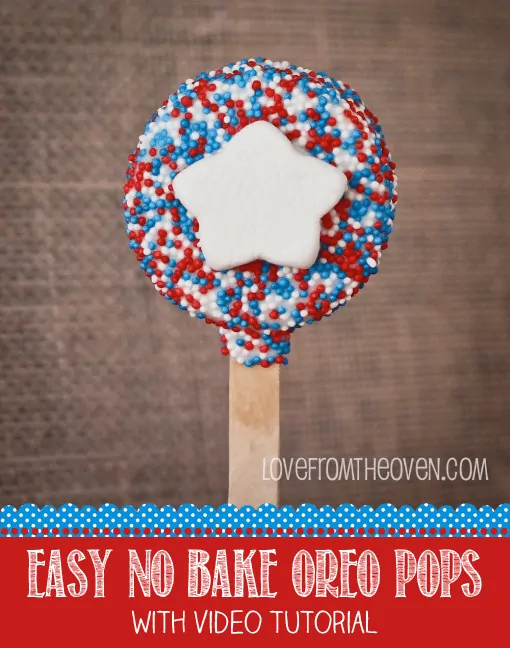 Sparkle Star Cupcakes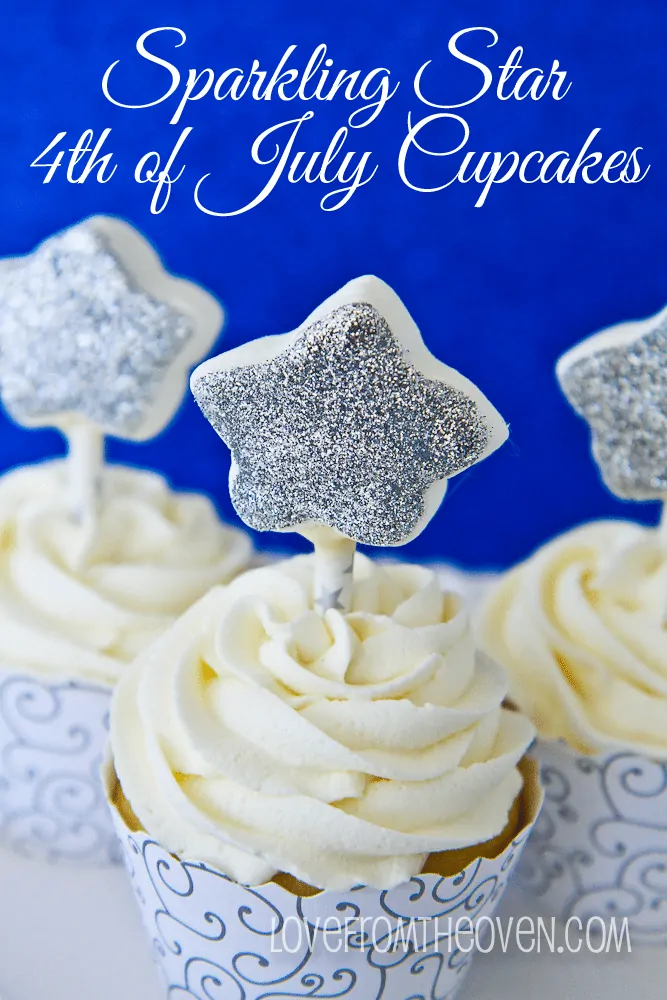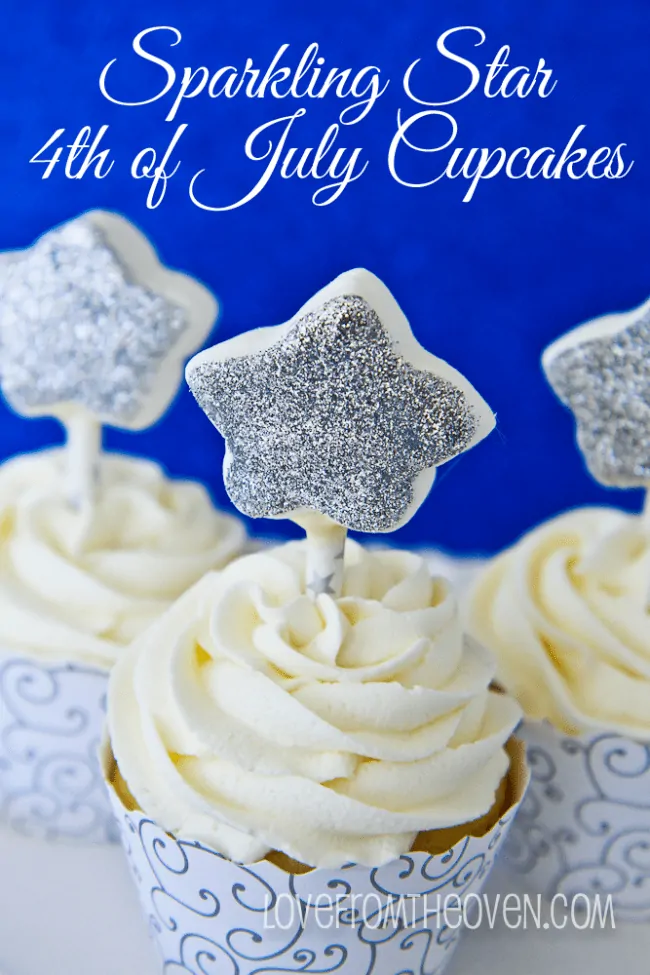 Originally published June, 2011.