This fall I had the incredible opportunity to go on an Alaska Cruise with Princess Cruises. It's hard to know where to begin to tell you how phenomenal it was. We visited Juneau, Skagway, Ketchikan, Glacier Bay and Victoria, Canada. To say it was breathtaking would be the understatement of the year.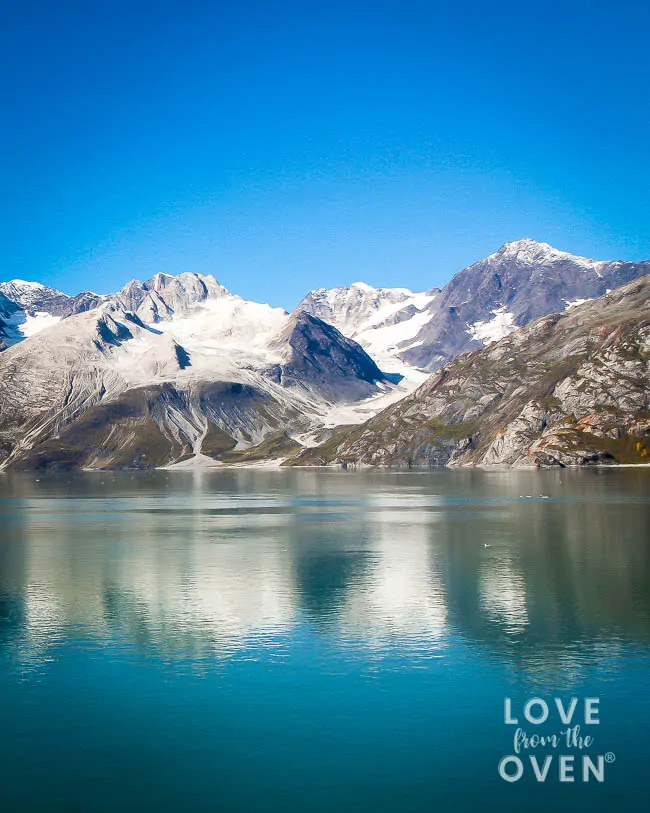 If you ever have the opportunity, or can make the opportunity, to take an Alaska cruise, DO IT. It truly is the trip of a lifetime.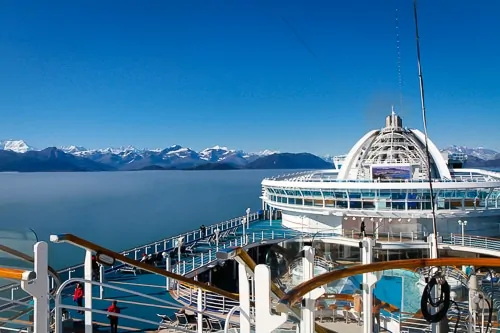 Let me say that again… a million times over, DO IT. You will not regret it. It's one of the greatest things I've done in my lifetime. I walked on a glacier. AN ACTUAL GLACIER. I saw eagles and black bears. I was pulled in a sled by Iditarod dogs. I saw the Northern Lights. Of all the trips I've taken in my lifetime, nothing compares to my Alaska Cruise on Princess Cruises. If visiting Alaska is on your bucket list, let me tell you, it's worth it, and it's more amazing than your imagining.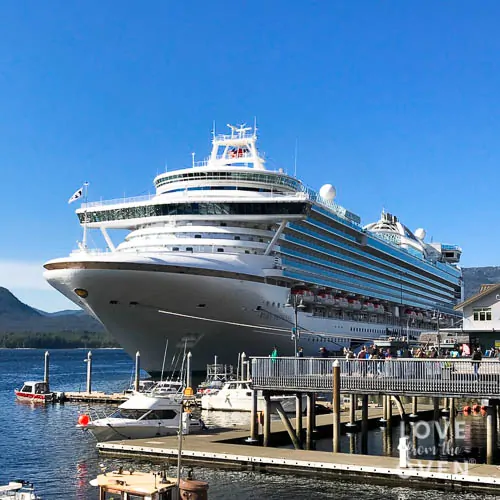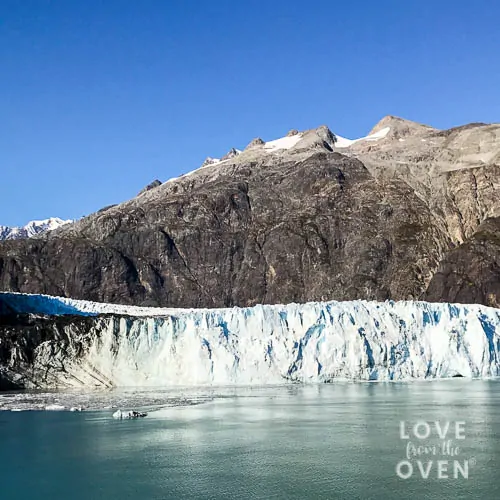 I will admit that I've really seen myself as a "cruise person". I'm not exactly sure what a "cruise person" is, but I guess I felt like it wasn't me. When Princess Cruises contacted me and asked if I would like to join them for an Alaska cruise, I hesitated. Yes, I hesitated, and yes I do need my head examined! I had my reasons. I've had a life-long struggle with motion sickness and vertigo, leaving me with a weakened and over sensitive vestibular system. I'm an introvert. I get claustrophobic. I'm typically not regarded as adventurous. I didn't have childcare that would allow my husband to join me. It would be too hard to leave my kids. I had a long list of why I didn't know if I should go on an Alaska cruise. But there was one very powerful point of persuasion – IT WAS ALASKA. Glaciers and trees, black bears and eagles. How do you say no to that? You don't. You just don't. When Alaska calls, you say YES.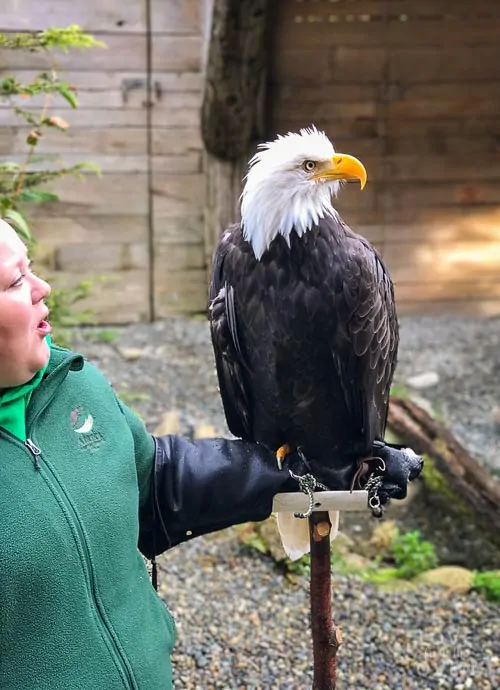 And so I did. And if you are thinking about a cruise to Alaska, I urge you to say yes as well. And then come back and tell me all about it! 
Alaska Cruise Review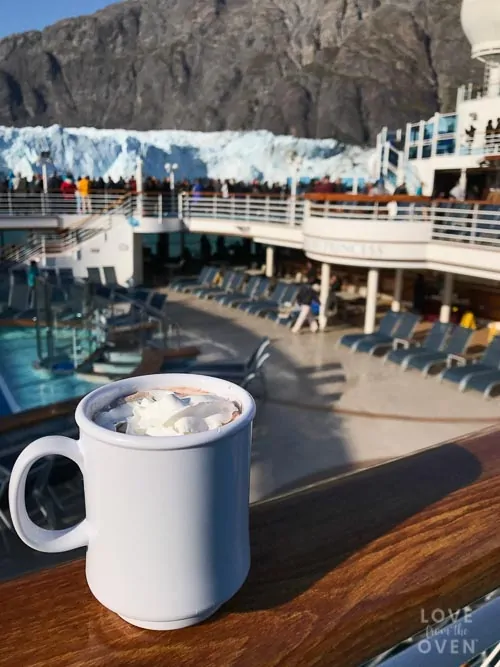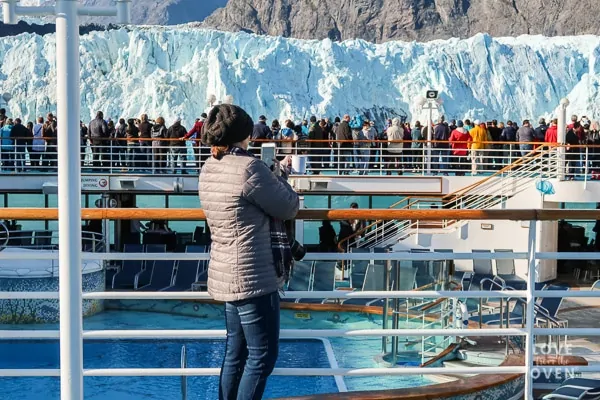 After I said yes, there were so many things to address. I didn't know what to pack for an Alaskan cruise, I was worried about preventing motion sickness and I didn't know who I would even take with me. But saying YES to an Alaska cruise with Princess Cruises was one of the best decisions I have ever made. And I would make it again, ten times over! There's a reason that people get so excited when talking about Alaskan cruises, it's because they are even more awe-inspiring than you can dream. I've never seen or experienced anything quite like the beauty of Alaska. Photos truly cannot capture it. I wish you could see how crystal blue the sky is, how lush and green the trees are, how amazing the crisp, clean air smells and feels, and how unbelievably captivating it is to watch the still and calm blue Alaskan waters from your balcony aboard a Princess Cruise ship.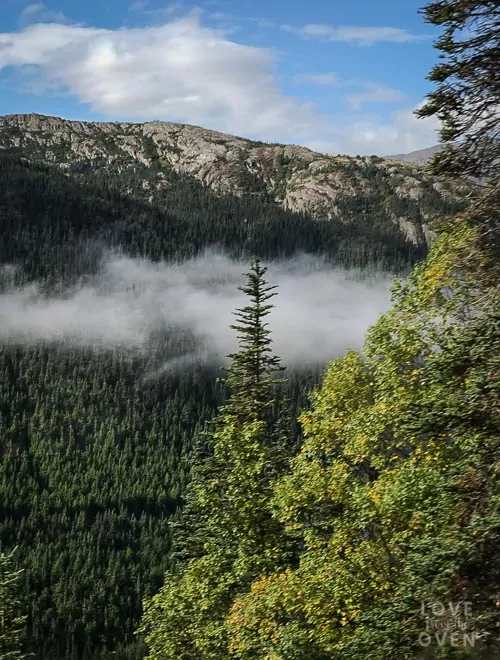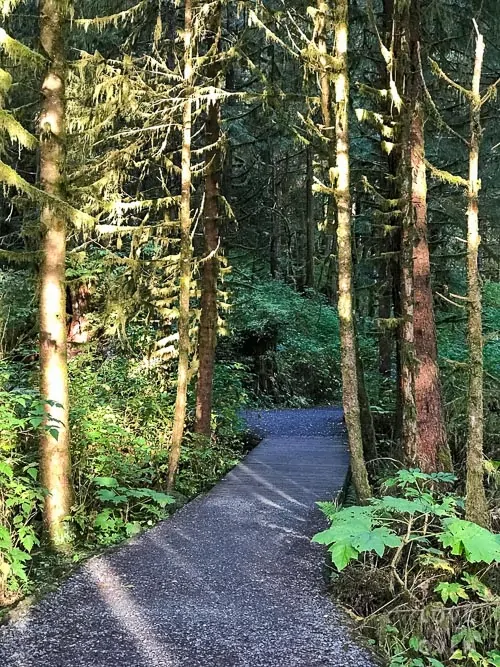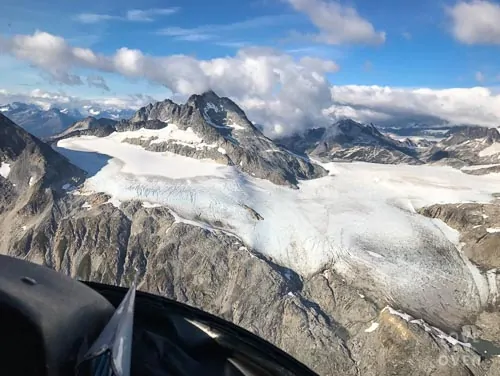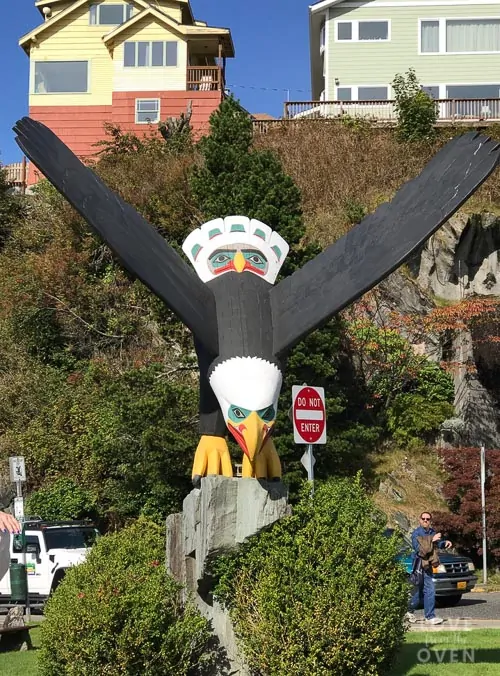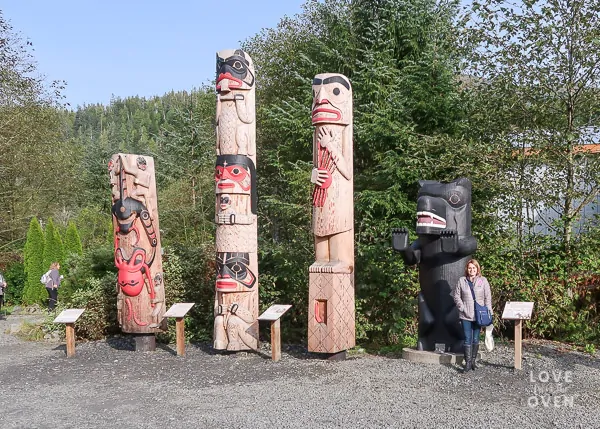 As I mentioned, my husband couldn't join me, as someone had to be at home with our daughters, so I had to figure out who to take with me. My oldest daughter had fall break the week of the cruise, so I considered taking her. But then it dawned on me that I know one person who has always had a trip to Alaska on his bucket list, and was celebrating a 70th birthday the week of the cruise… my Dad. A Princess Cruise is such a fantastic way to celebrate a special occasion! So with a few weeks notice my Dad and I prepared for the trip of a lifetime – an Alaska Cruise on the Ruby Princess. Happy Birthday, Dad!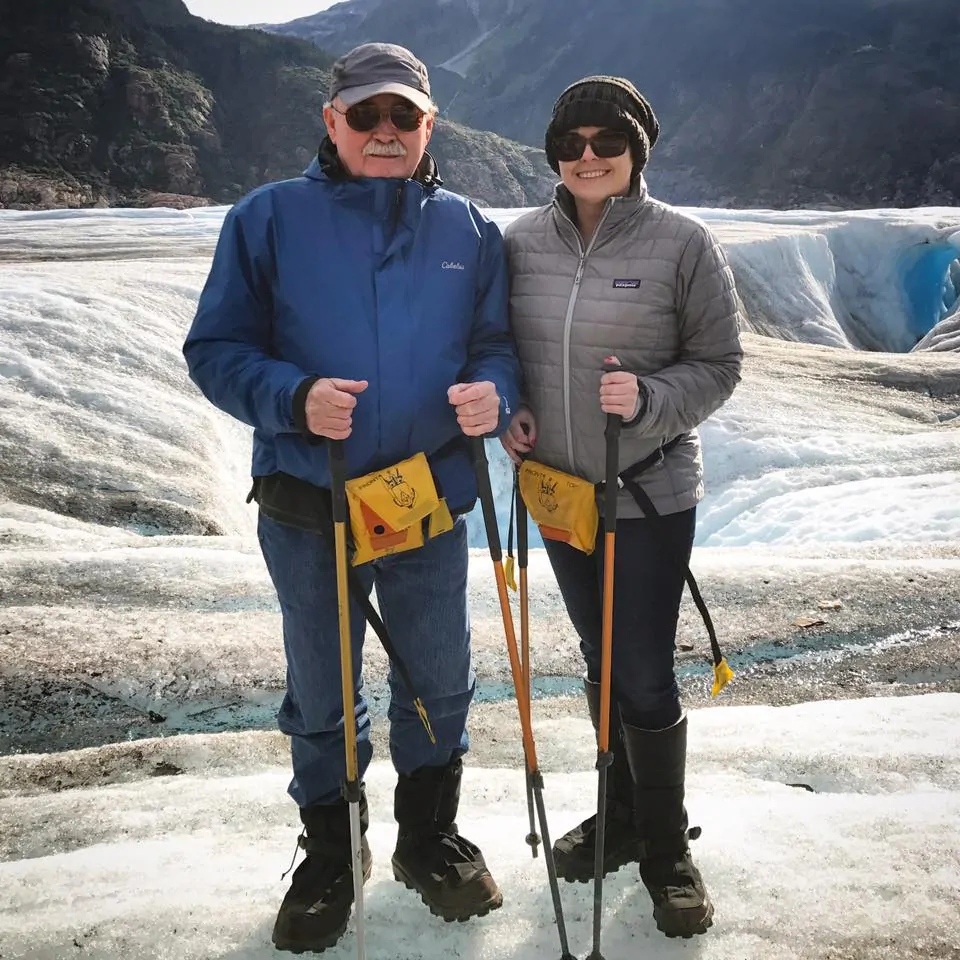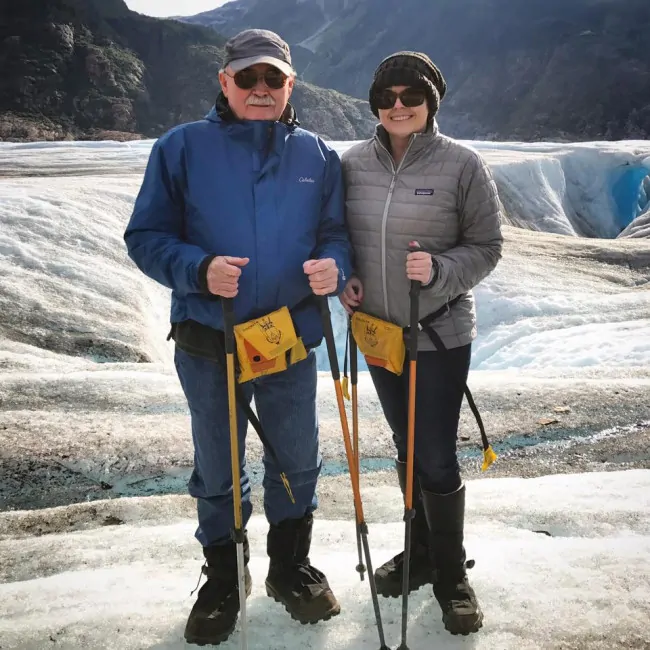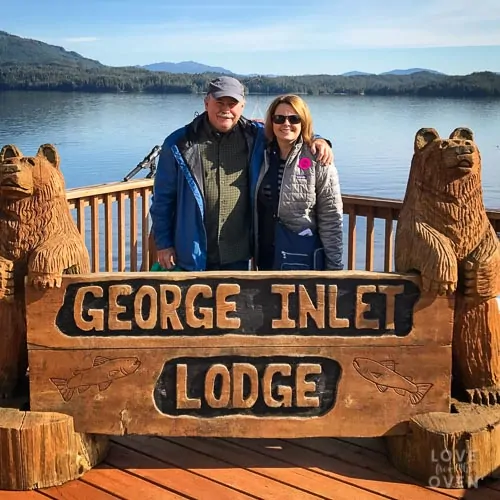 We flew into Seattle where we boarded the Ruby Princess. I live in the middle of the desert, so it's not a big surprise that I've never seen an actual cruise ship in person. The size of the Ruby Princess is almost unbelievable. It's like a gorgeous and grand floating city. I was absolutely in awe. The check in process with Princess Cruises was very smooth. When we first arrived I was a bit worried because I wasn't sure what to do or how things work, but the Princess staff is incredibly helpful. It didn't take long before we were on the ship and ready to set sail. We started exploring the Ruby Princess right away. We began with a walk around the entire ship. It was a MUCH longer walk than we thought! This is one gorgeous and BIG beautiful princess for sure.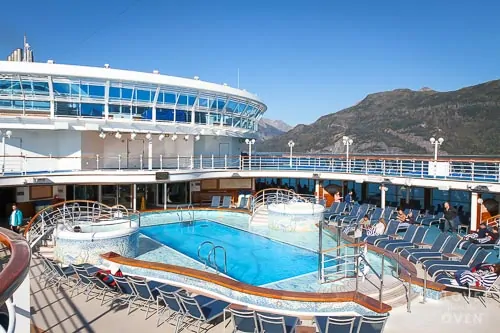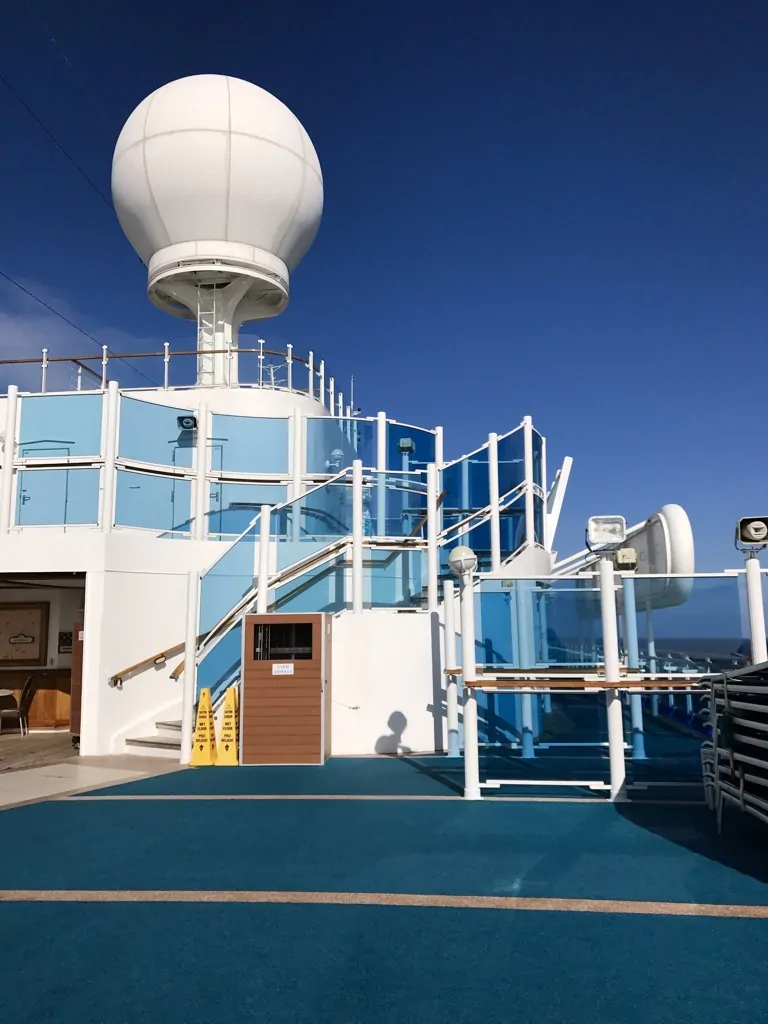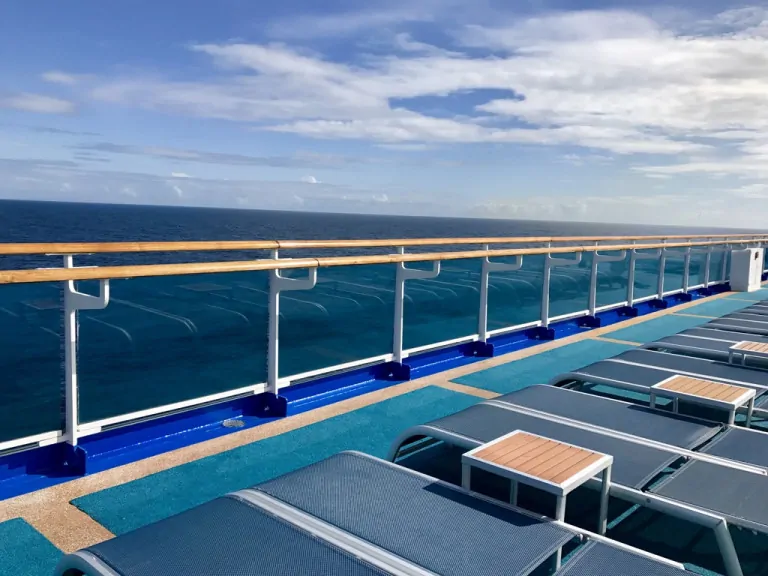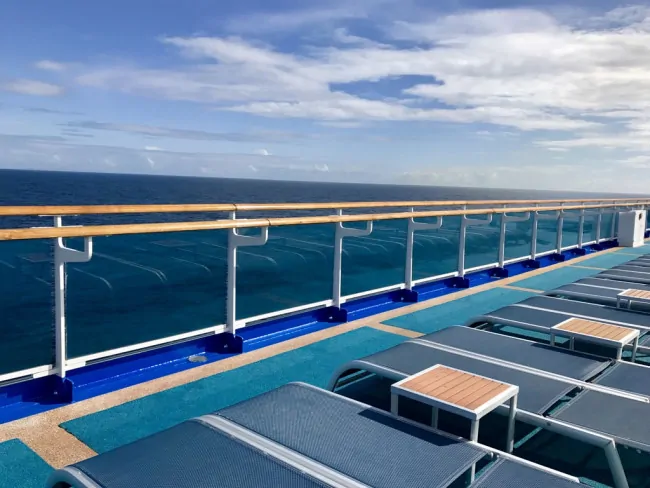 The Ruby Princess is so large that even with extensive daily exploring, I still did not see it all – and trust me, I was trying! There is so much to do and see, day and night. From the gym to the spa, the putting green to the pools, the library to the casino, the buffets to the restaurants. And the decks. I think I could spend an entire day just soaking up the world from the long list of seating choices on the various decks of the ship. I'm a bit of an introvert, and I need quiet alone time to recharge my batteries. I was worried that I wouldn't be able to find this on a cruise ship. The opposite was true, not only could I always find a quiet spot for myself, there were so many amazing spots to curl up with a book that it was hard to pick!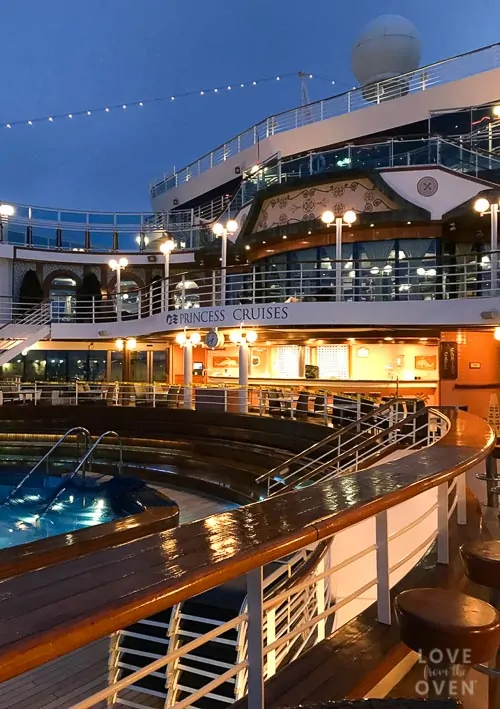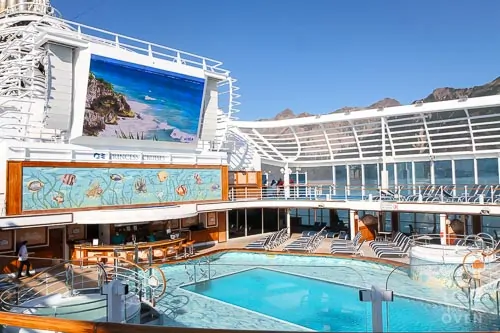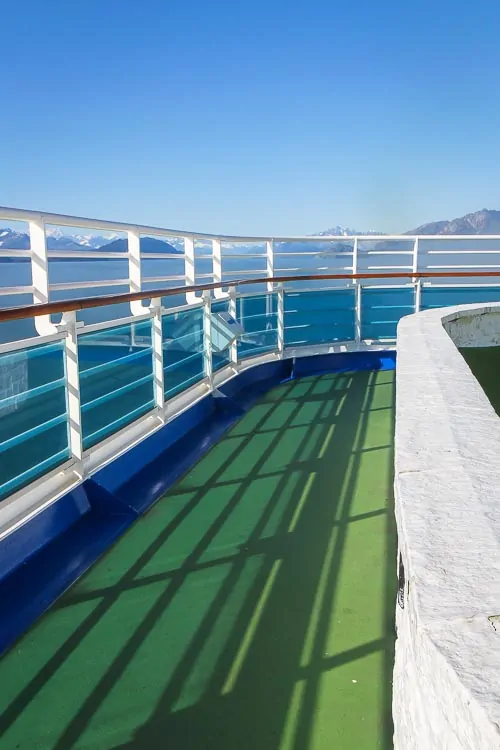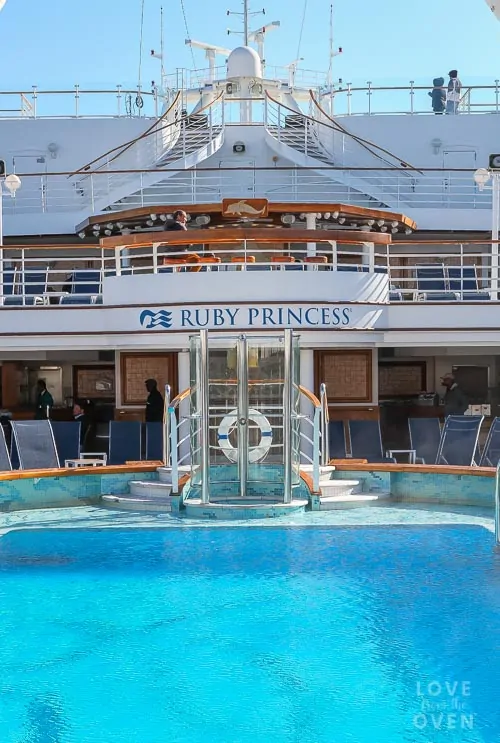 Our room was very comfortable, with more storage space than I expected. The best part of our room was the balcony. If you are booking an Alaska cruise and wondering if you should get the balcony, GET THE BALCONY. End of discussion. And you're welcome. We spent so much time either out on the balcony, or in the room with the door wide open. The views while at sea are spectacular. I couldn't keep count of how many whales we saw from our balcony. I ate breakfast, on my balcony, in my pajamas, while looking at glaciers. How amazing is that? This might have been my favorite place on the ship. I truly could have sat on that balcony all day and not been bored, the scenery is breathtaking. The moment my eyes opened each day, I couldn't get out to the balcony fast enough to take in the unimaginable beauty of Alaska. GET THE BALCONY. It really is such a special part of an Alaskan cruise.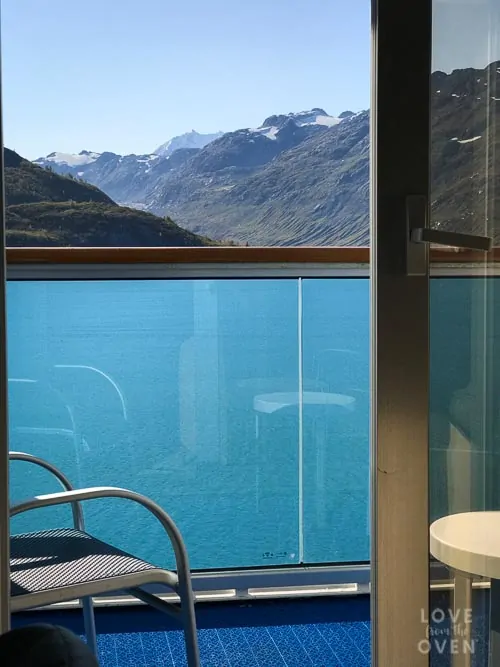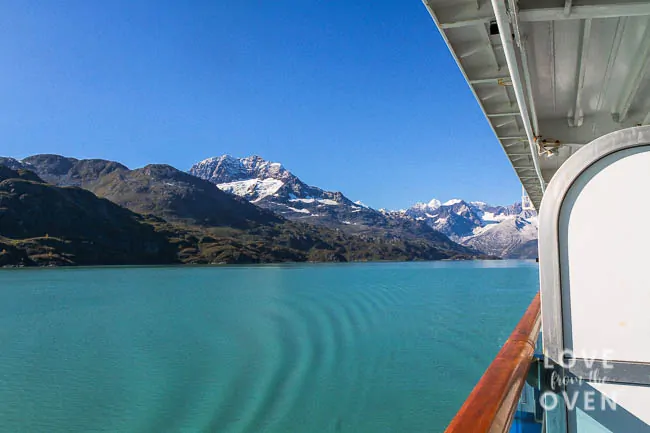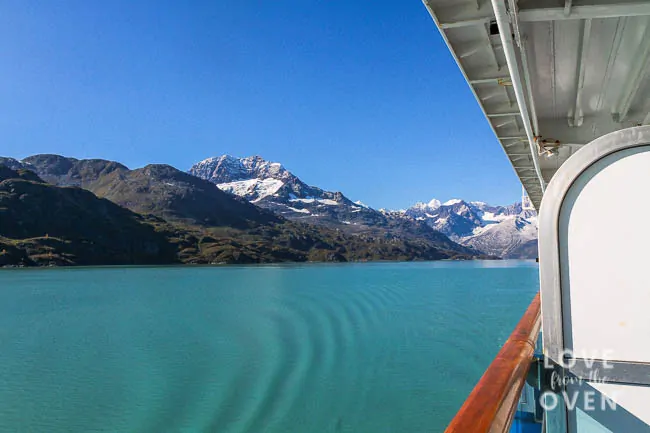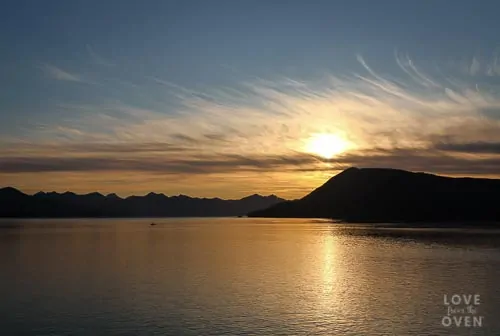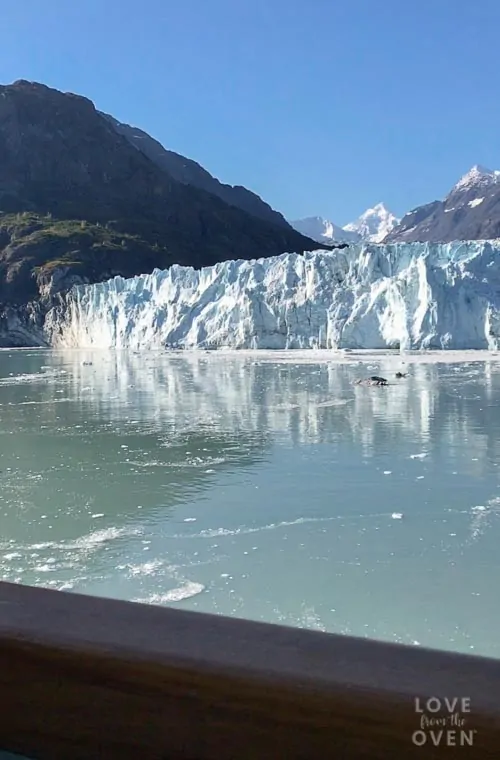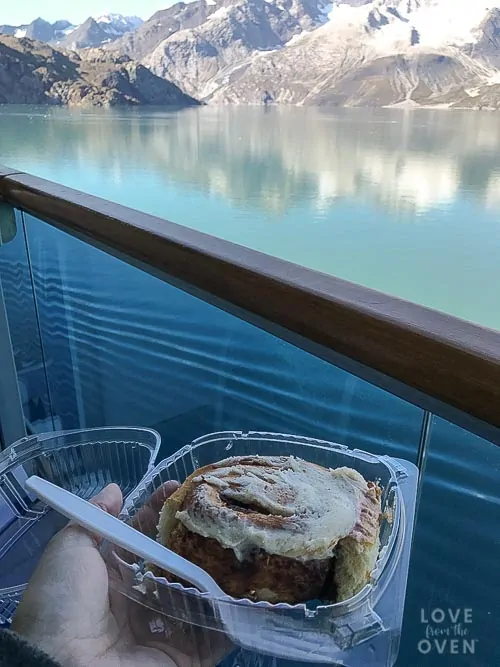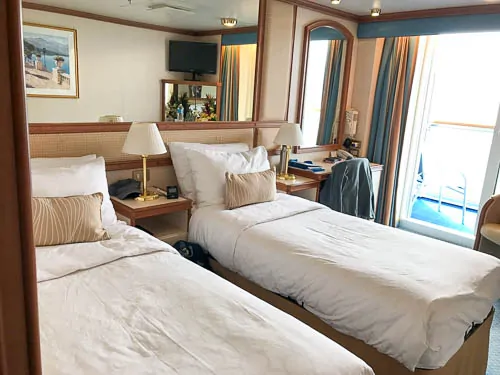 Food On My Princess Alaska Cruise
There are so many dining choices on the Ruby Princess on an Alaska cruise. We went with the anytime dining program, and were able to try a little bit of everything. The food on the ship was great. I'm pretty casual when it comes to food, so we made the most of the buffets and casual restaurants. The buffets were great, and we found ourselves at the pizza bar more than once. By the way, the pizza is right next to the soft serve ice cream. You can have ice cream whenever you want. It's like dreams really do come true! Princess cuisine is designed for fresh. Breads are baked 24-7, sauces made from scratch using the finest ingredients, steaks aged and hand cut on board and homemade ice cream every day. Ahh, such fond food memories!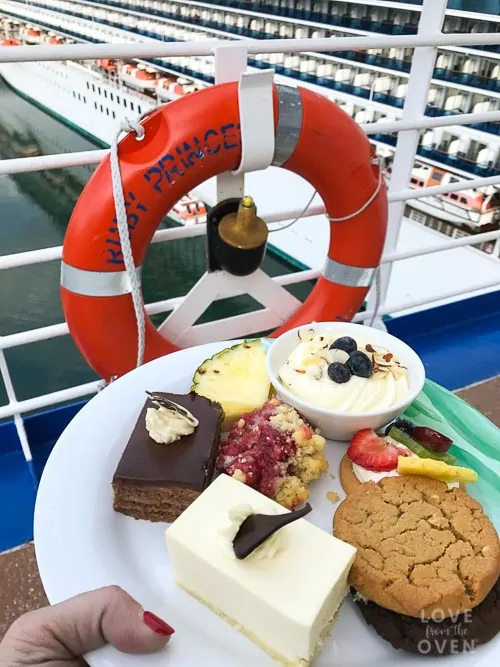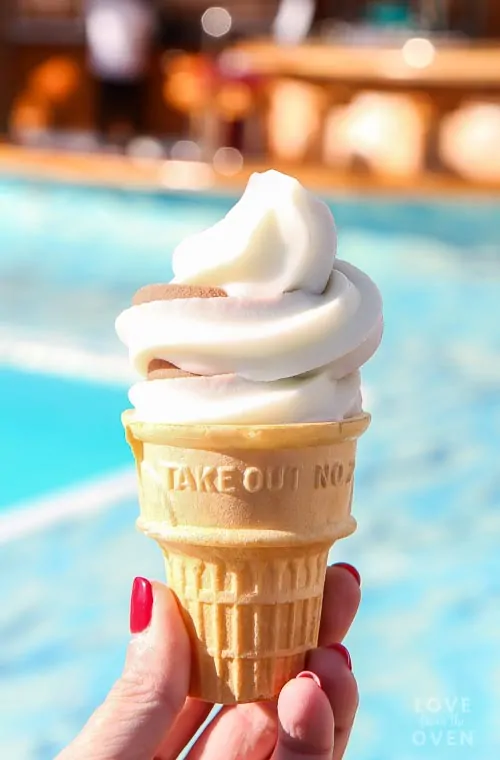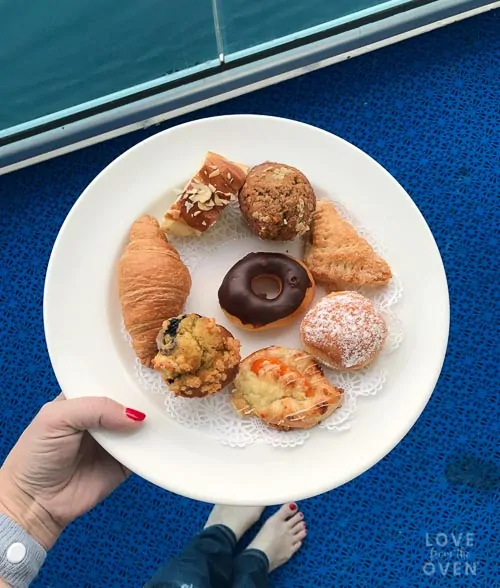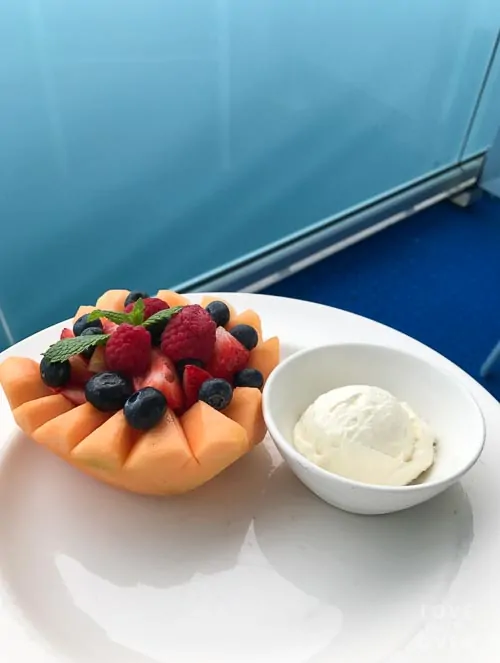 We also enjoyed some of the finer dining options on our Alaskan Cruise. We loved The Salty Dog Gastropub and Share by Curtis Stone. Share is a six-course fine-dining experience from award-winning chef Curtis Stone. Exclusively for Princess, SHARE presents Curtis Stone's world-class dining as a deliciously distinctive six-course meal unlike anything ashore.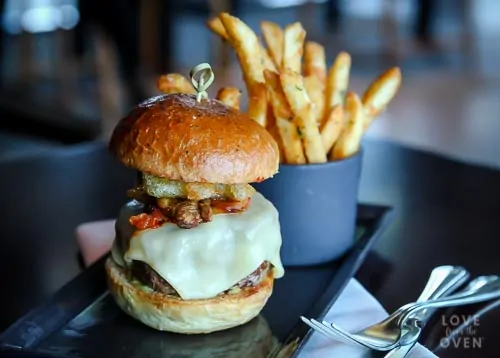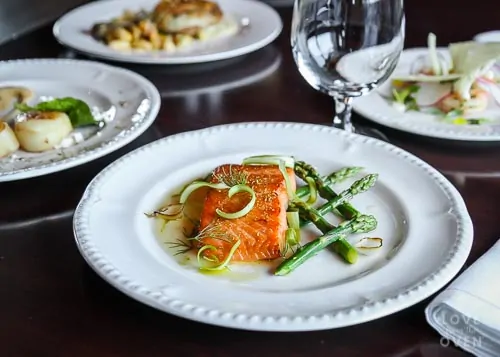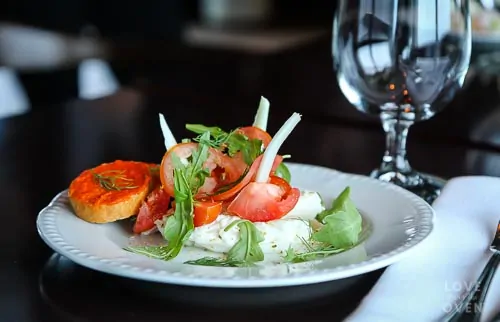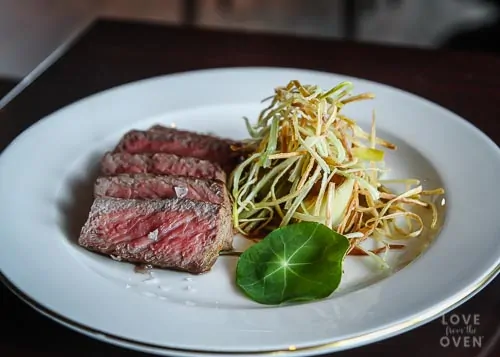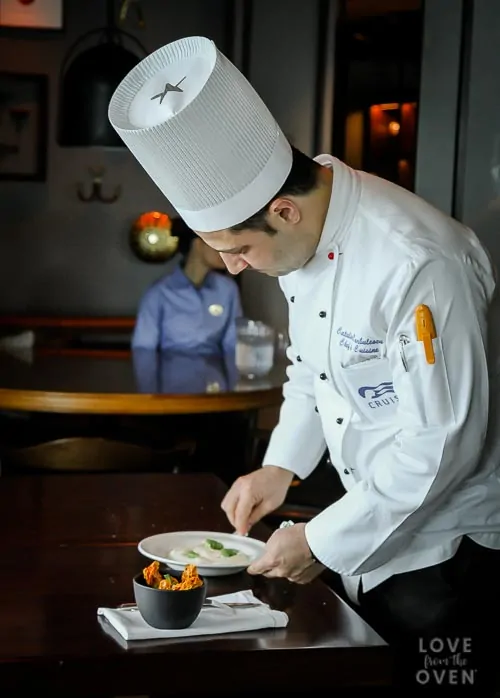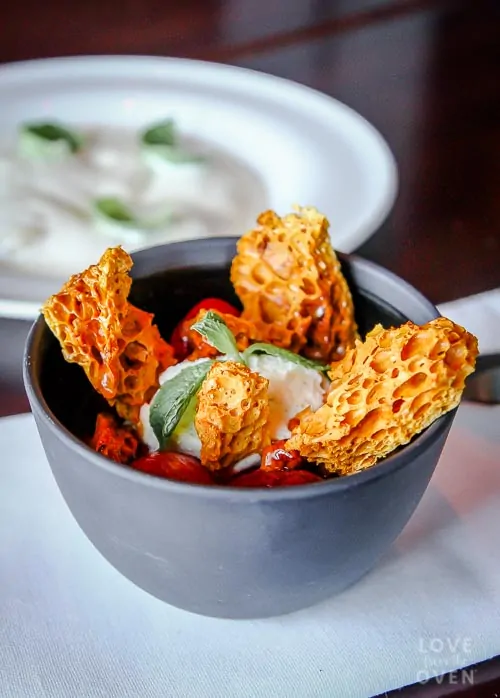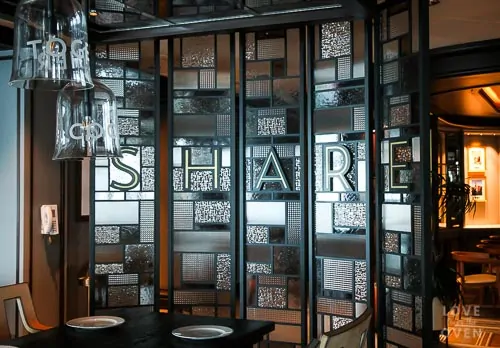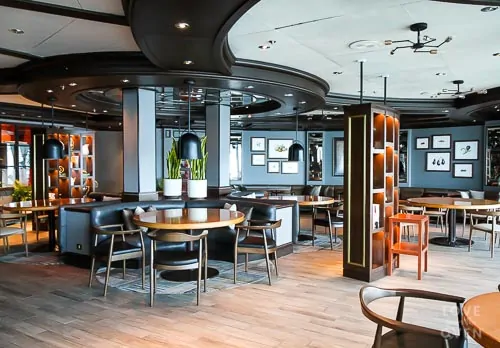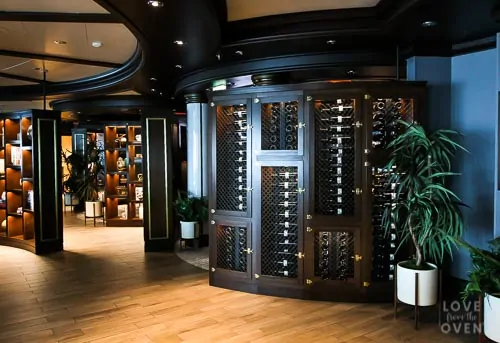 There is so much to do both on and off the ship. On the ship we not only enjoyed dining and sight-seeing, we also went shopping, got facials and massages in the Lotus Spa, watched Movies Under The Stars, saw amazing shows at The Voice Of The Ocean and The Princess Theatre, visited the art gallery, library and learned from Discovery at Sea. You could never leave the ship and be entertained the entire time on this Alaskan cruise! Don't get me wrong, you simply MUST go enjoy Alaska on land, but the options and activities on a Princess Cruise are extensive!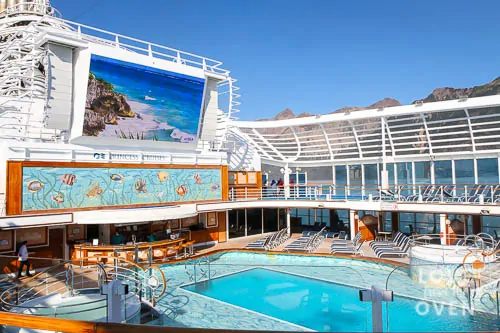 Alaska Cruise Excursions
And then there were the Alaskan cruise excursions, the incredible excursions! I'm going to share a bit more about these in a separate post, but we got to go for a ride with Iditarod dogs, rode a train on the White Pass & Yukon Route Railroad, enjoyed lots of fresh crab, and best of all, took a helicopter ride out to a glacier. I think it's safe to say riding a helicopter to a glacier is pretty much the coolest thing I've ever done.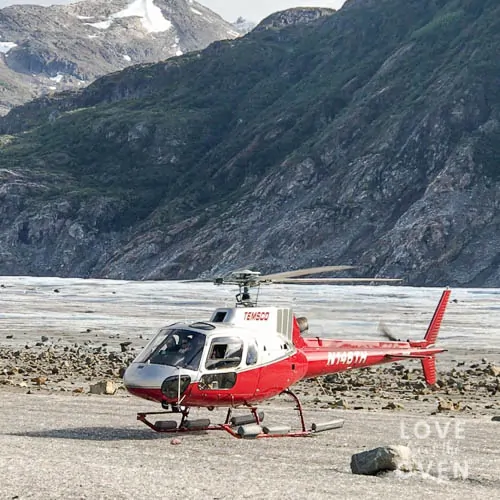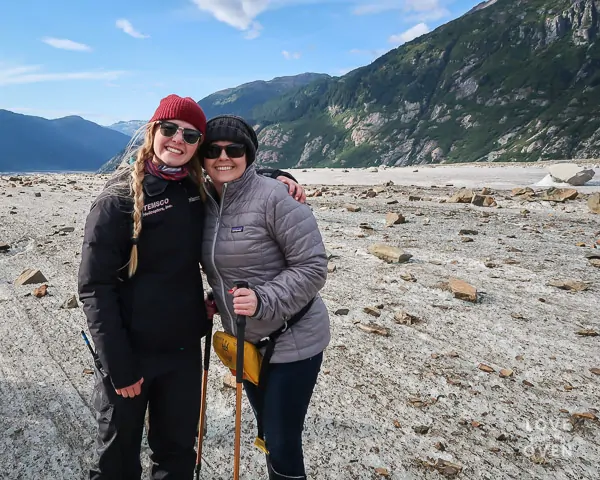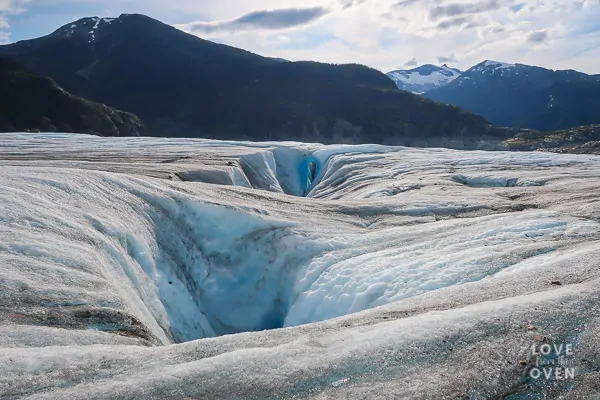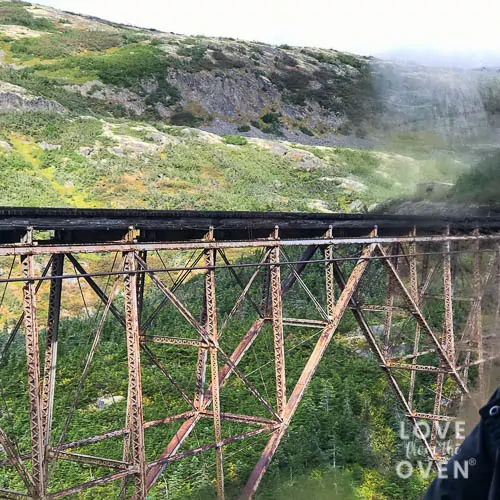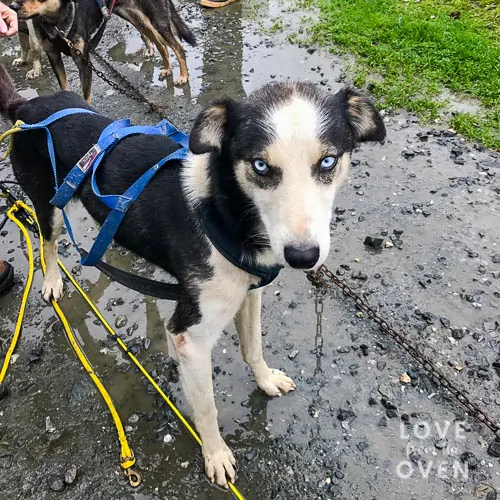 Loved My Alaska Cruise On Ruby Princess
I truly can't say enough about this amazing Alaskan Cruise experience on the Ruby Princess. Everything on board is beautiful, clean, comfortable, organized, well run, the list goes on. And the staff – every experience I had with a member of the staff was a positive one. The customer service is top-notch. One of the things I loved most on our Alaskan cruise was the fact that everything is so well taken care of. As a mom, I'm so used to planning every single detail of our trips, coordinating everything, booking, finding directions, figuring out where there is to eat, activities… what's that saying, that when moms go on vacation they just do their job with a better view? That's the thing about a Princess Cruise – things are taken care of. Once you are on that ship, it's smooth sailing, both literally and figuratively. Food? Totally taken care of. Entertainment? Plenty of that! Seeing the sights? Just sign up for excursions and manage to get off the ship and to your excursion check in, which is usually RIGHT off the ship. I think that is part of what made the experience so very enjoyable, I was just able to enjoy the trip versus manage the trip.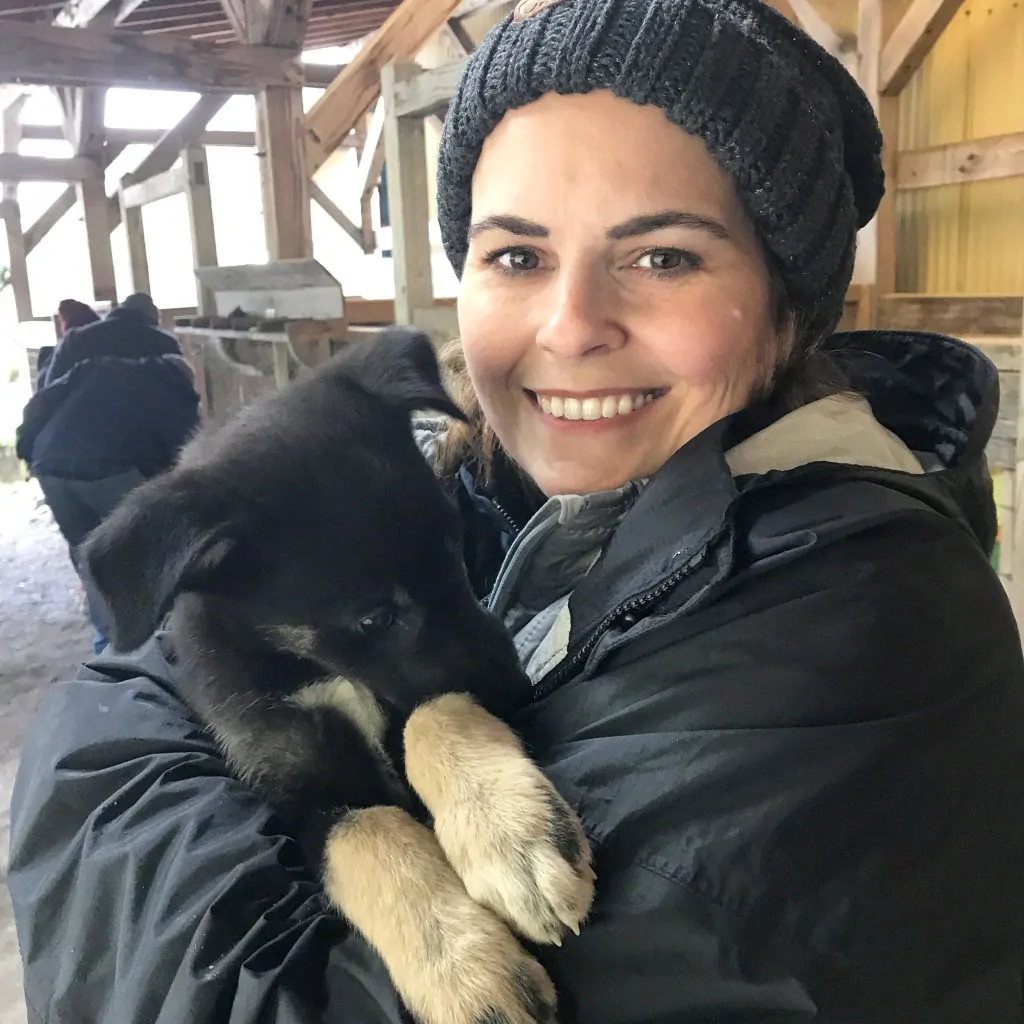 Thanks for reading all about my Alaskan Cruise on Princess Cruises. If you would like to learn more, make sure to read my posts about my Alaskan Cruise Excursion Recommendations, What To Pack On An Alaskan Cruise, Why You Can Cruise Even If You Get Motion Sick and What To See And Eat At Pike Place Market before or after your cruise.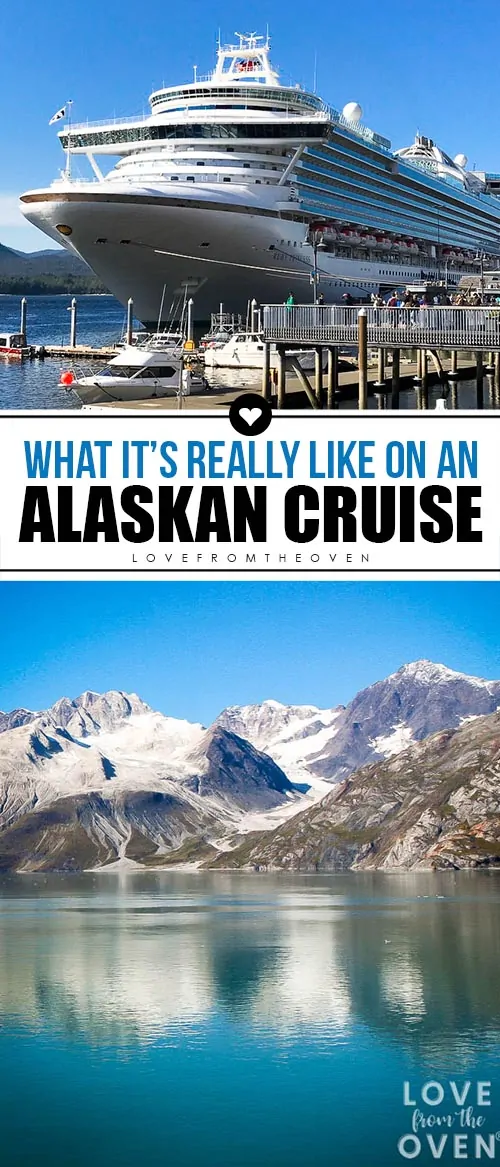 Disclosure: Princess Cruises provided this cruise for myself and my guest free of charge. All opinions however are mine and mine alone.