Without a doubt the recipe I make the most often is my chocolate chip banana bread muffins. They are quite possibly my proudest creation as a baker, because my kids love them and they are pretty darn healthy for being a tasty muffin. Well, at least until you slather butter all over them (the things you'll do for a photo…).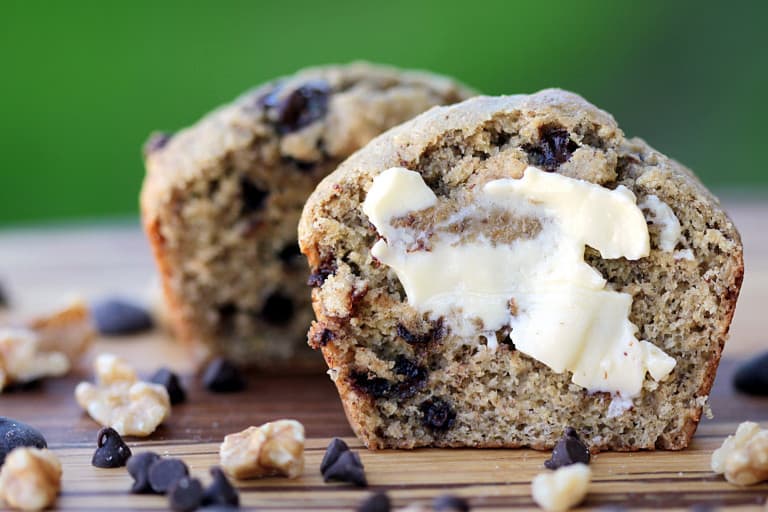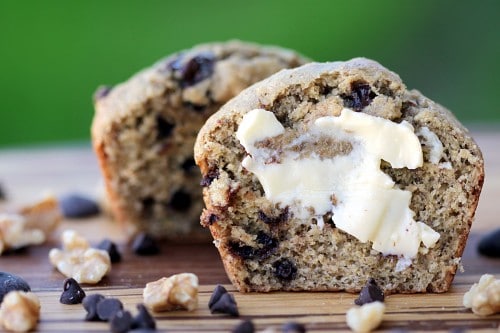 As I was mixing up a batch this morning I realized that I had yet to try muffins in my Babycakes Cupcake Maker. The cupcake/muffin size of the Cupcake Maker is great for my toddler – why had I not tried this sooner? I figured I could make hers without the chocolate chips, because I pick those out for her, as it's amazing the mess a toddler can make with a single chocolate chip. I wasn't sure if one of my recipes, with no modifications, would work well. No reason to worry, they turned out perfectly!
Fill the cupcake maker with your batter…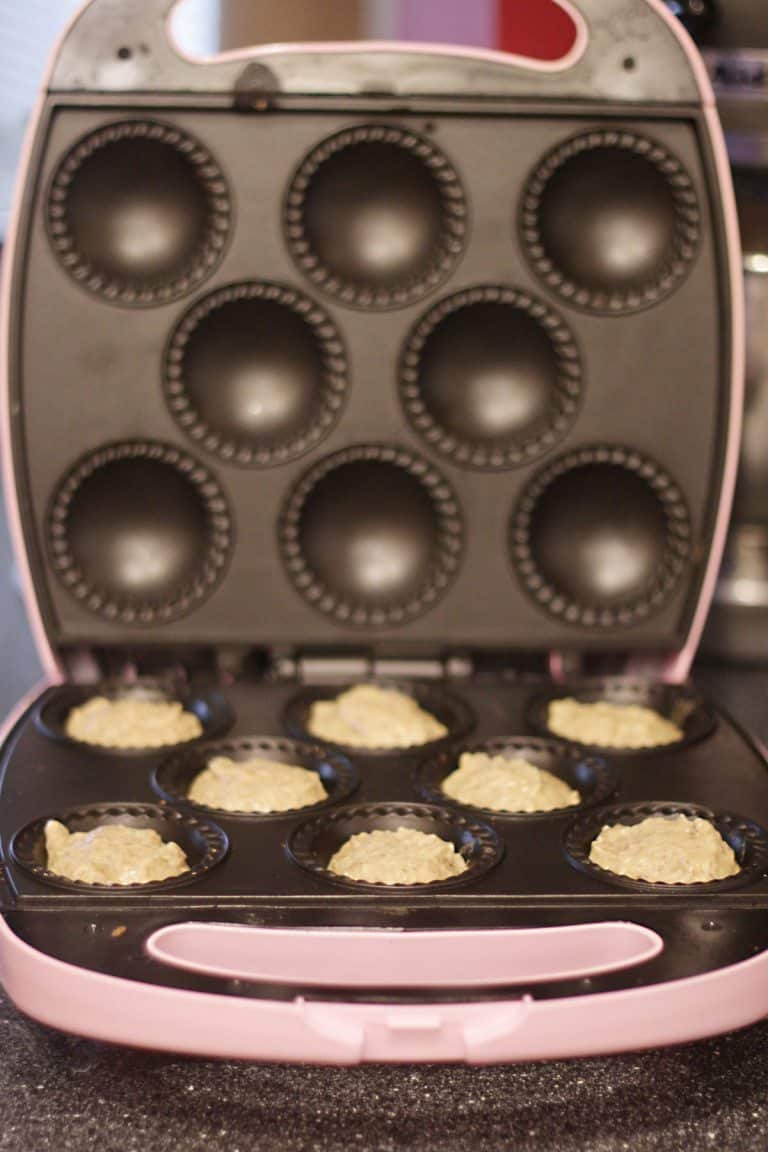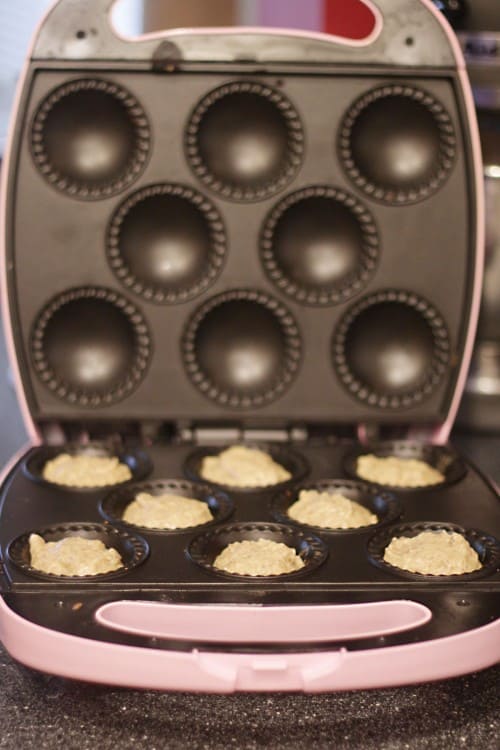 Close and bake for approximately five minutes…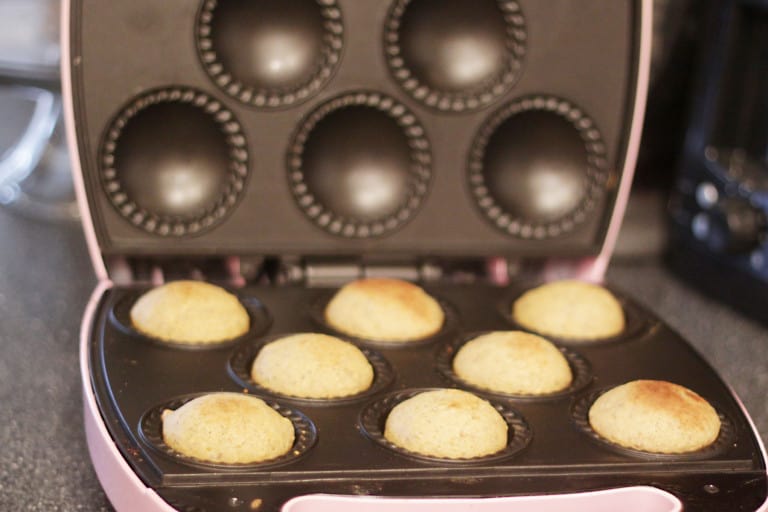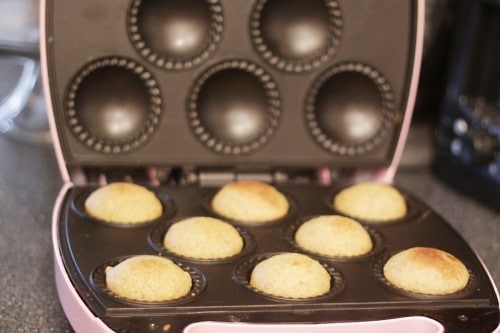 Enjoy a muffin!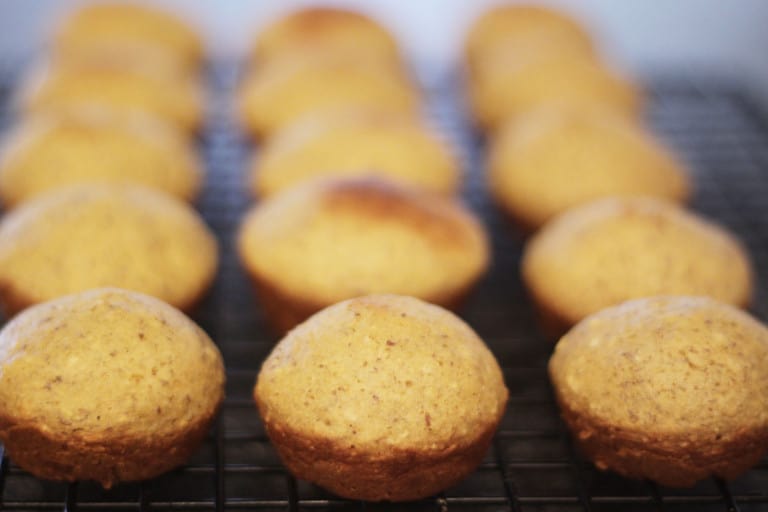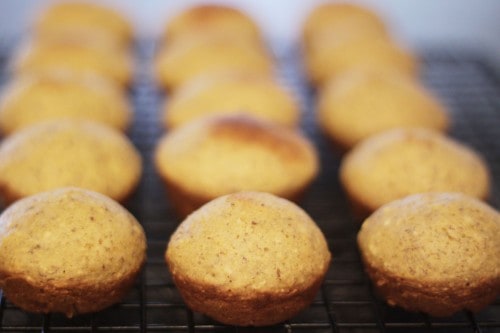 Love this darn Cupcake Maker. Have you entered to win one yet? I'm giving one away on Monday, so if you haven't entered, go here now! 🙂 And if you don't win, I have a back up plan for you… a second giveaway. Baked goods and giveaways, two is always better than one.
Here's my banana muffin recipe if you want to whip some up this weekend.