I've been wanting to make these cookies for a while but was missing a really important ingredient. That would be willpower.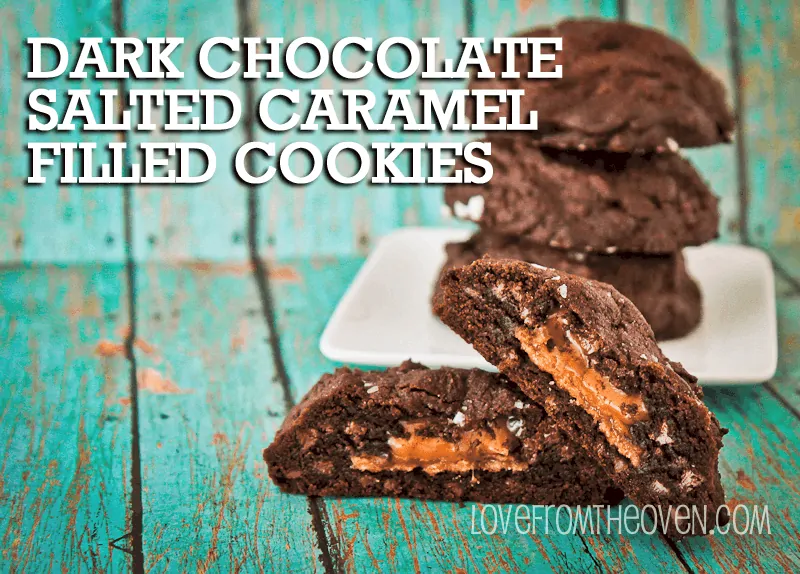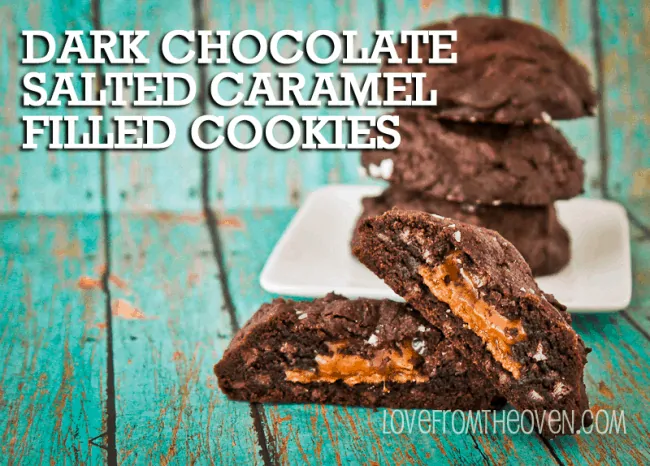 Dark chocolate, dense cookie, caramel, salt – seriously, how does one resist? They kind of just call your name. Or maybe they just call my name?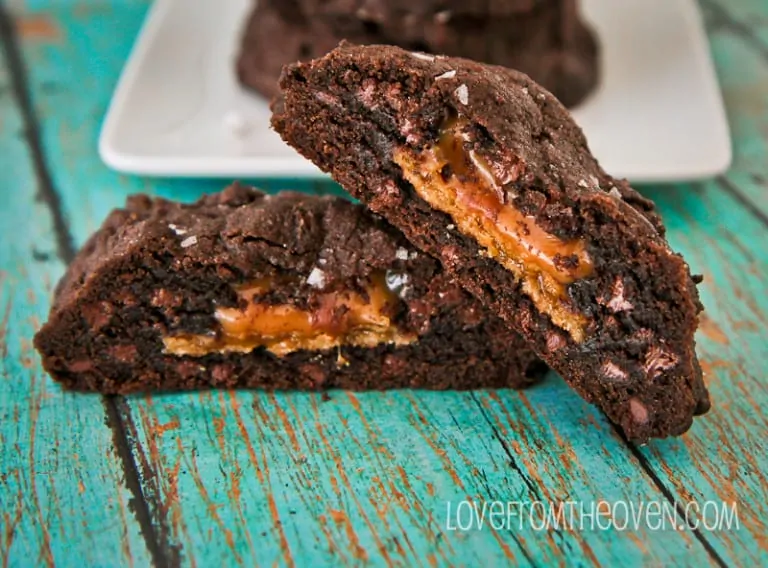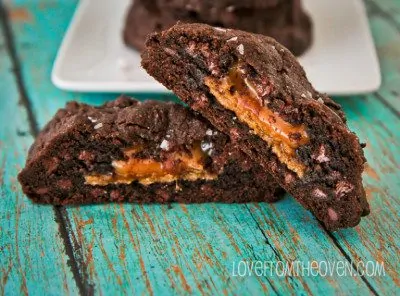 A few weeks ago I was picking up some groceries at Trader Joe's, trying to mind my own business, and they had these caramel wafer stroopwafel cookies hanging right by the juice boxes on those little fancy hang off the side of the display get your attention type of things. I wasn't looking for cookies, but there they were. And obviously, they followed me home.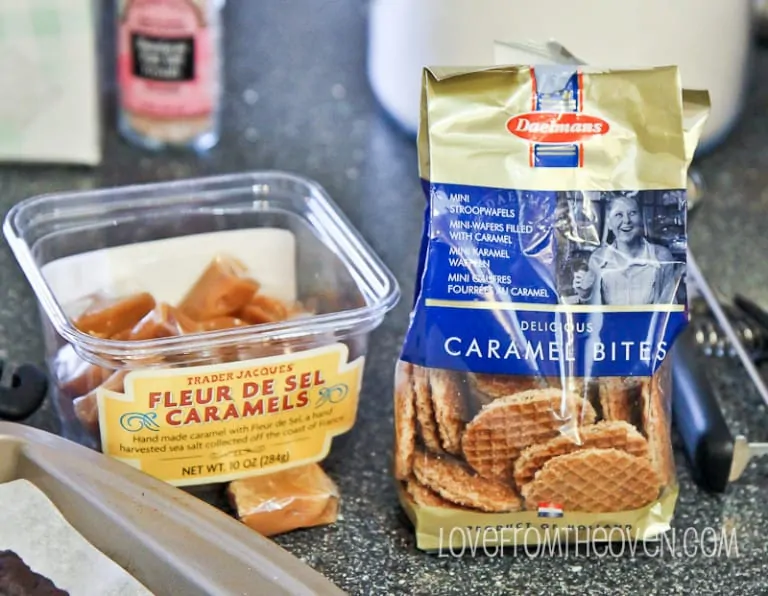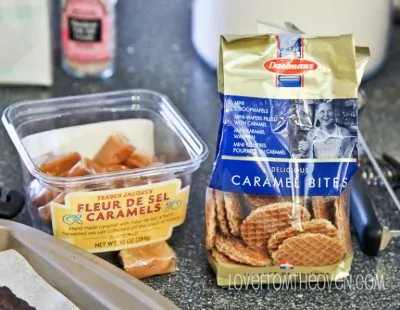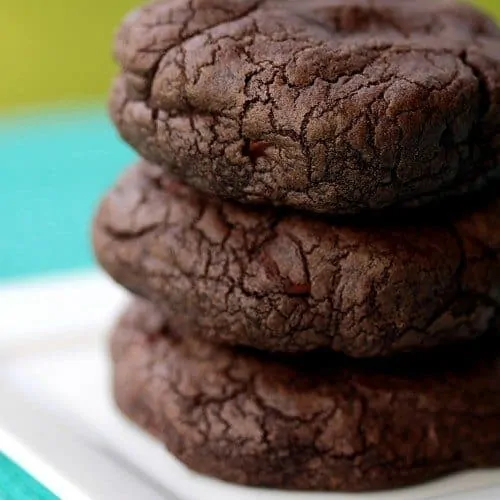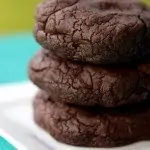 Oh, yeah, so did those Trader Jacques Fleur De Sel Caramels. Whoops, not sure how that happened. But oh well, it worked out well today. To make these cookies I used my all time favorite double chocolate cookie recipe, which you can find right here. Even if you don't make this version of the cookies, seriously, just make the regular version. They are some of the most dense, dark, delicious cookies ever. These are cookies that fall much more into the rich category then super sweet, at least in my opinion (and when made with dark chocolate cocoa powder).

If you want to make this caramel filled version, you will also need 12 caramels (I used the Fleur De Sel Caramels, but really any wrapped caramel of that kind will work) and 12 of the caramel stroopwafel cookies. You can use table salt, or you can also add some sea salt. Additionally I used mini chocolate chips versus full size. You make the cookies as directed in the earlier post, and once the dough is made, it's time to create 12 of these totally over the top caramel filled cookies.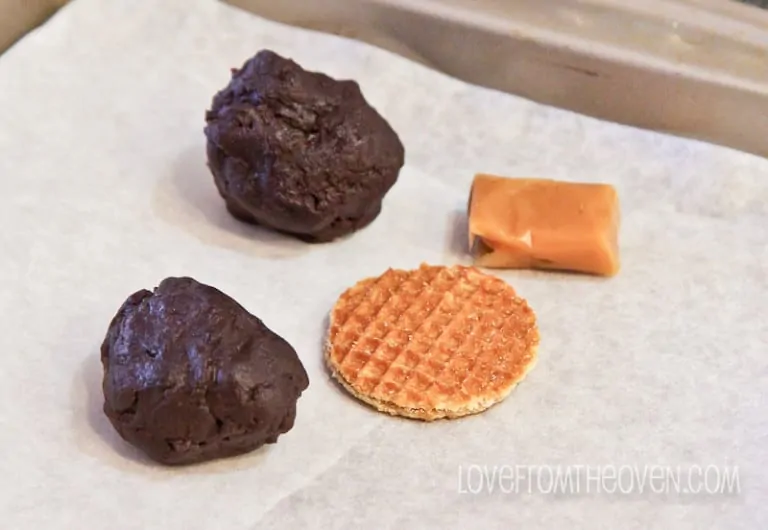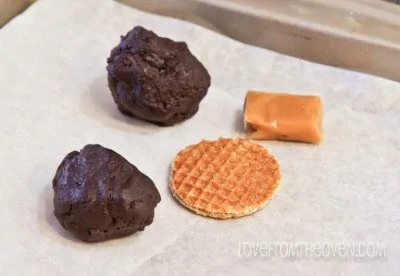 I did not measure exactly how much dough I used for each cookie, but here is a visual comparison. If you divide the batter into 24 portions (for 12 great big cookies) you will be good. So take your two pieces of cookie dough, resist eating them, and get ready to add a cookie and caramel and make a super yummy sandwich.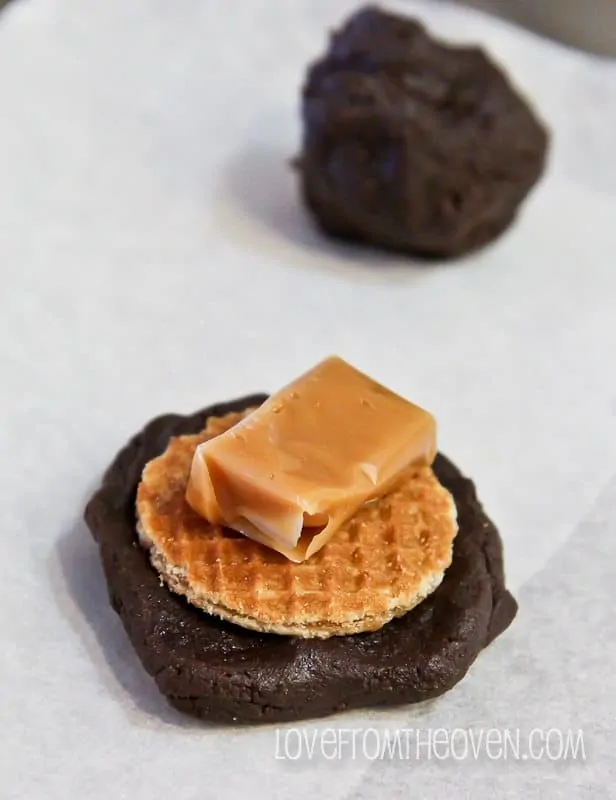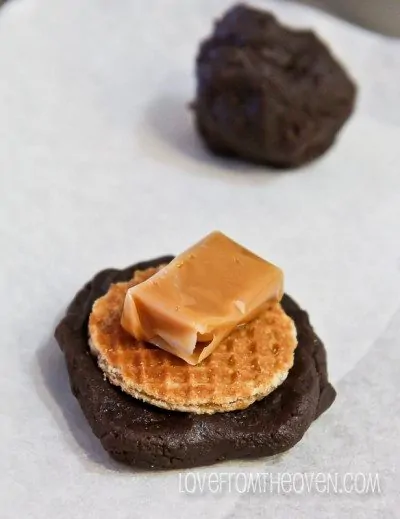 Oh. That's some good stuff. Top it with another piece of dough and you are ready to bake. I baked six per sheet and lined my cookie sheets with parchment paper (because escaping melting caramel can be a sticky situation).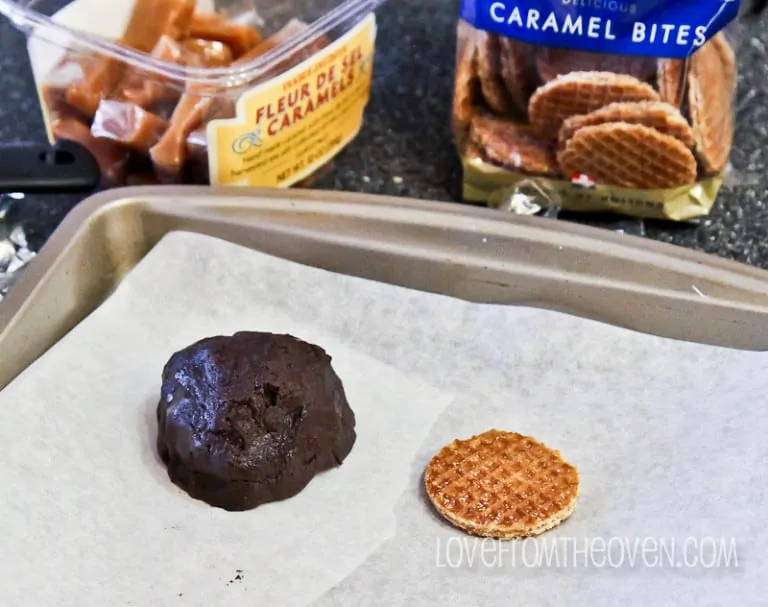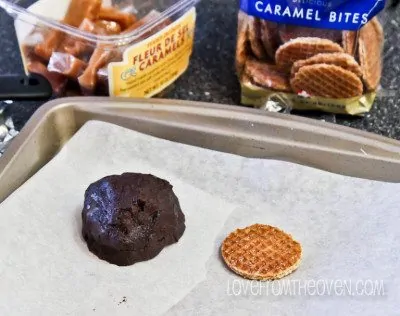 Don't forget to add a sprinkle of salt (or more if you please) to the top prior to popping them into the oven. You can skip this if you aren't a big salt person, but I think it add such a wonderful dimension to these.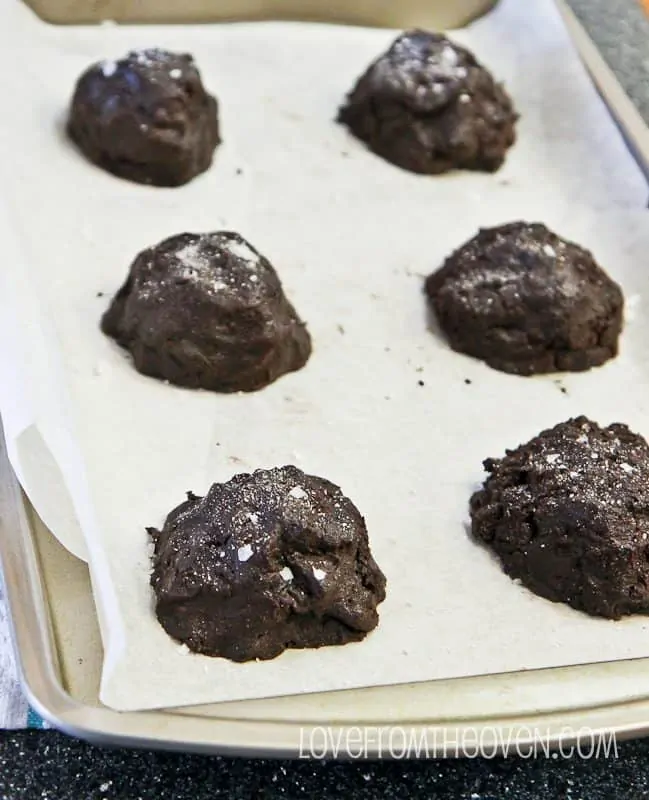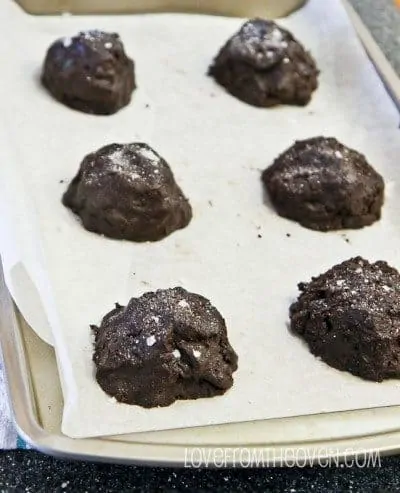 I baked mine for exactly 15 minutes per cookie sheet. And then out came this gloriousness.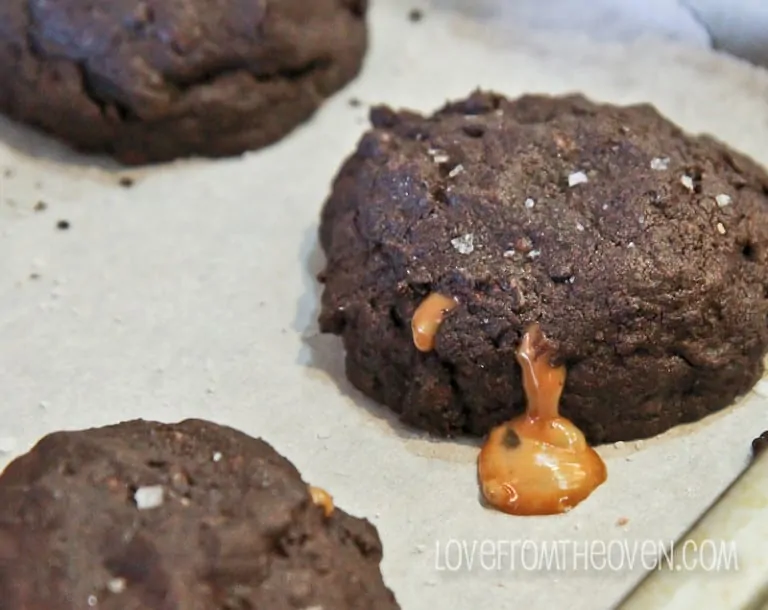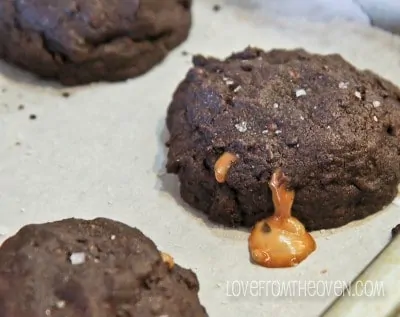 Can I offer you a bite?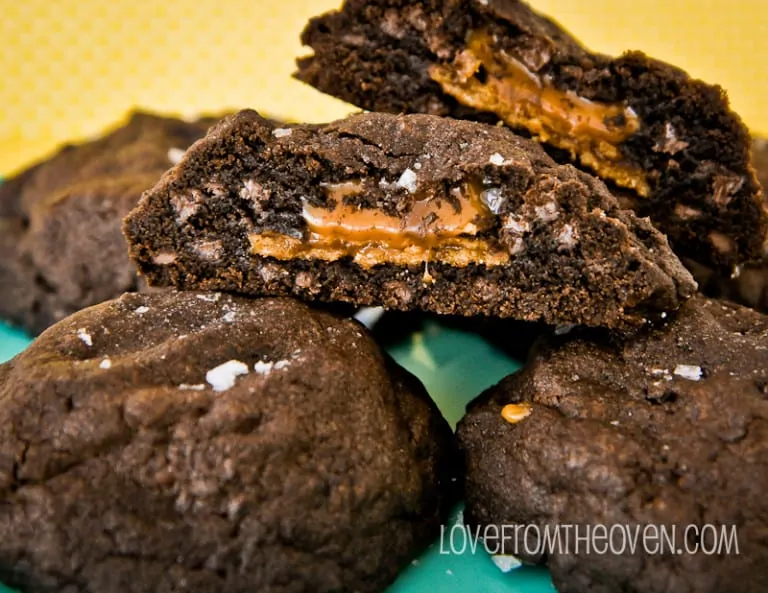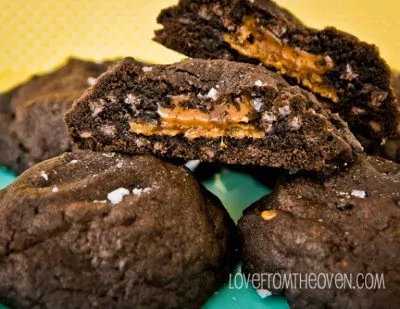 Crazy good. CRAZY.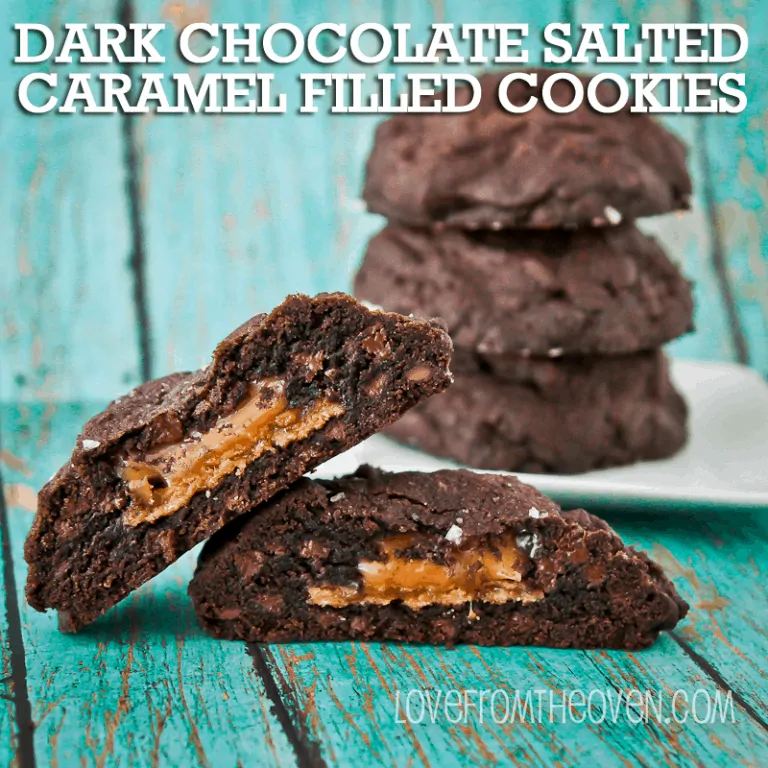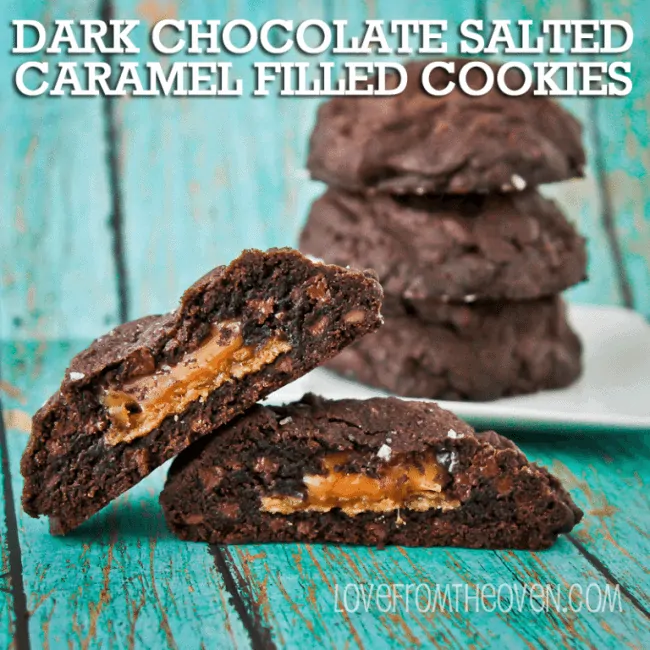 So to recap.
Use this recipe for your cookie dough

, but switch to mini chocolate chips.
You will need 12 caramels
You will need 12 caramel wafer / stroopwafel cookies (

mine are from Trader Joe's

)
You can use table salt, but sea salt is a nice topper for these
The recipe makes 12 giant cookies (six per cookie sheet)
Bake for approx 15 minutes per cookie sheet.
Make plans to either hand these babies out asap, have your jaw wired shut or come up with a great excuse about why they have no calories and just enjoy in bliss. 🙂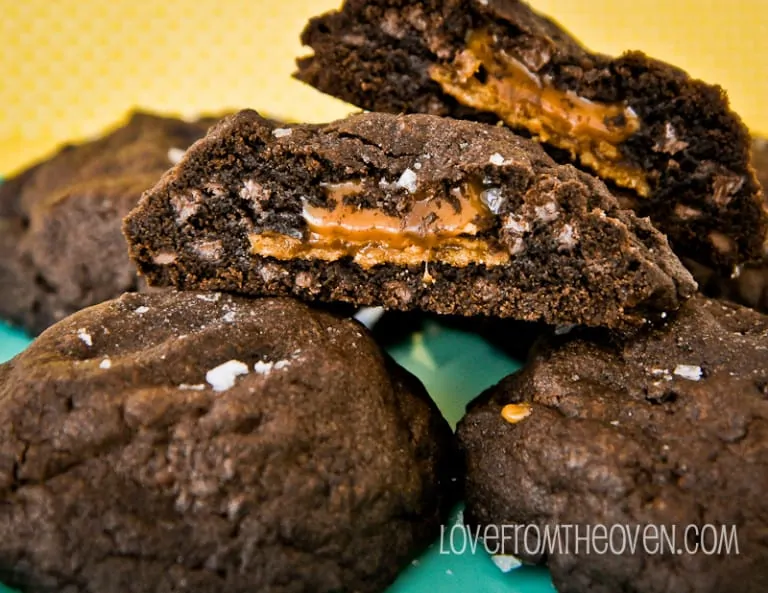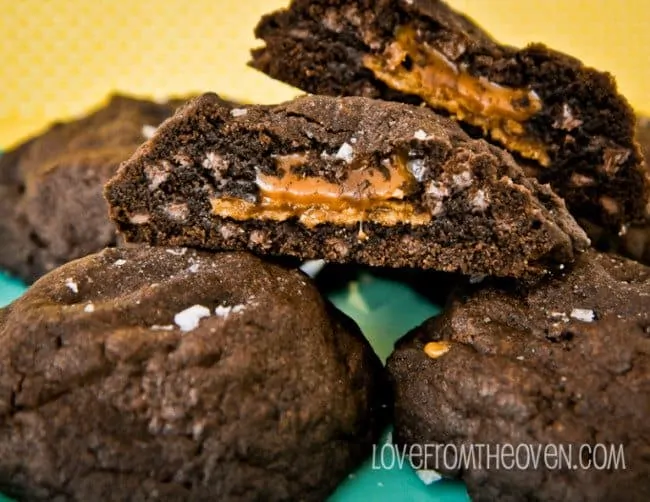 Big caramel fan? May I also suggest…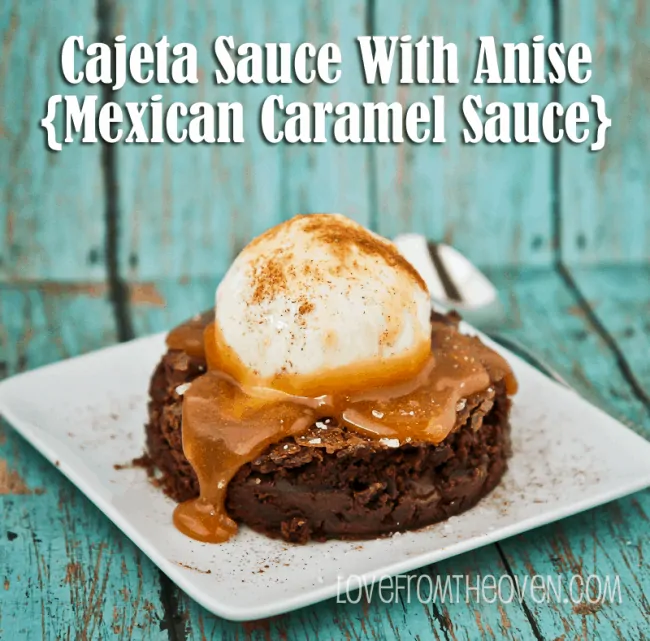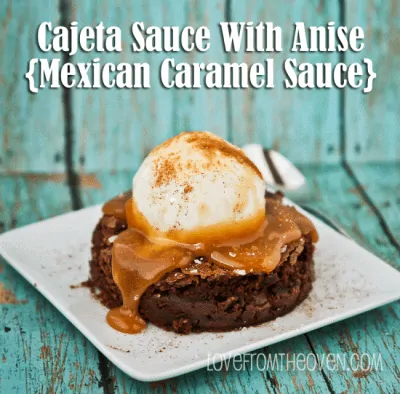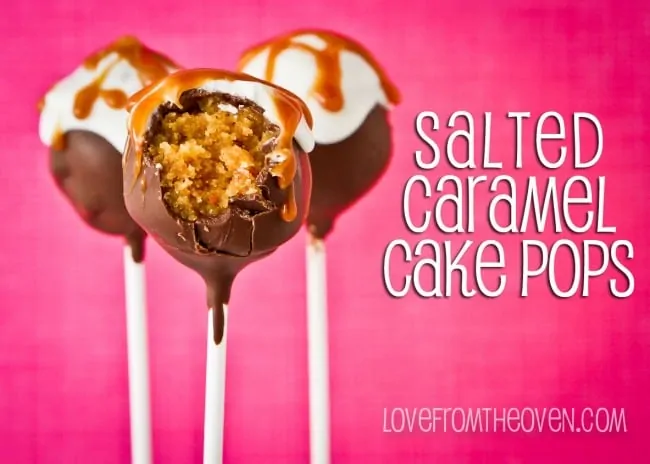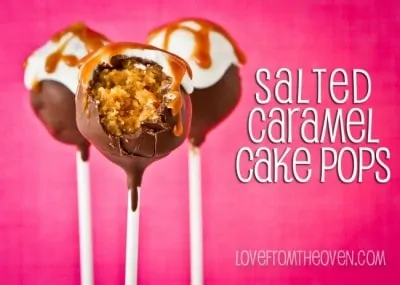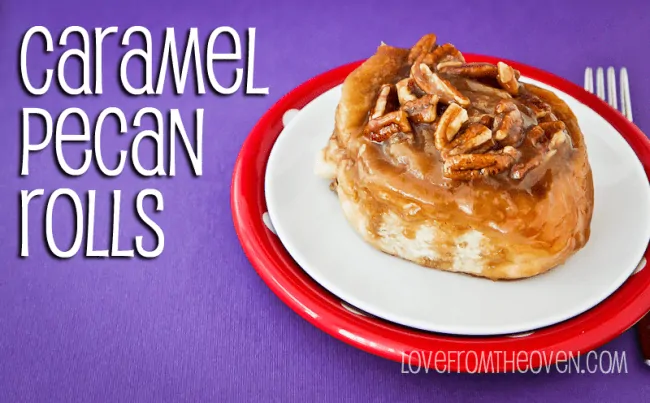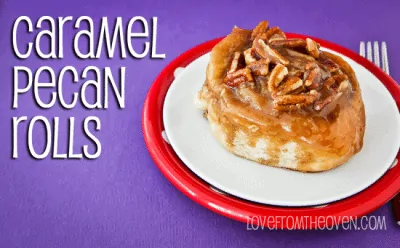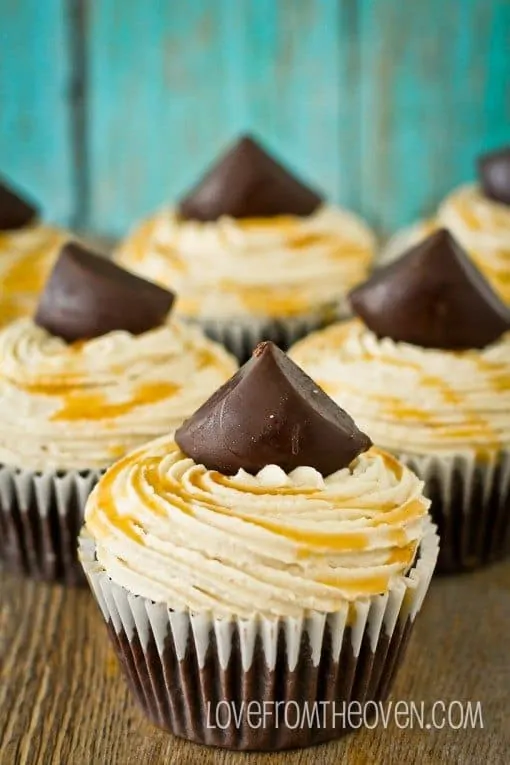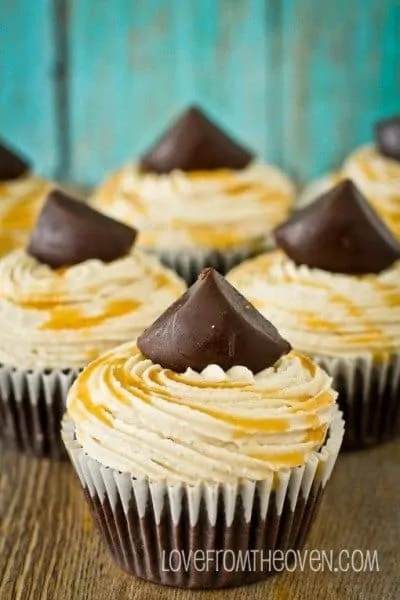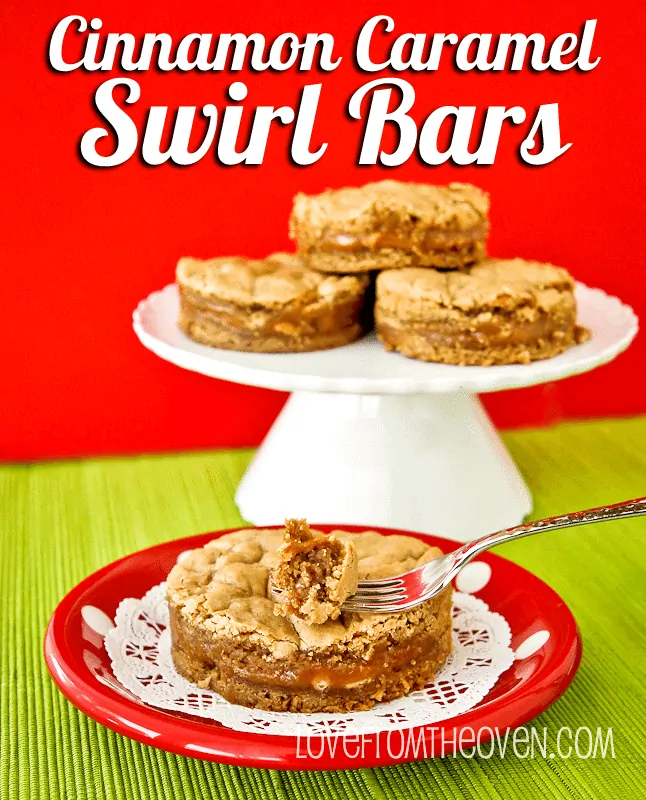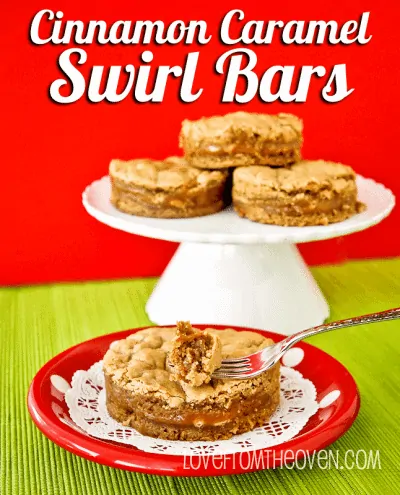 Ah, caramel. It's a good thing.