First it was peanut butter balls in chocolate cupcakes. Then it was Oreo truffles in vanilla cupcakes. This time it's pink velvet cake pops stuffed into devil's food cupcakes. This stuffing stuff in cupcakes things is kinda fun.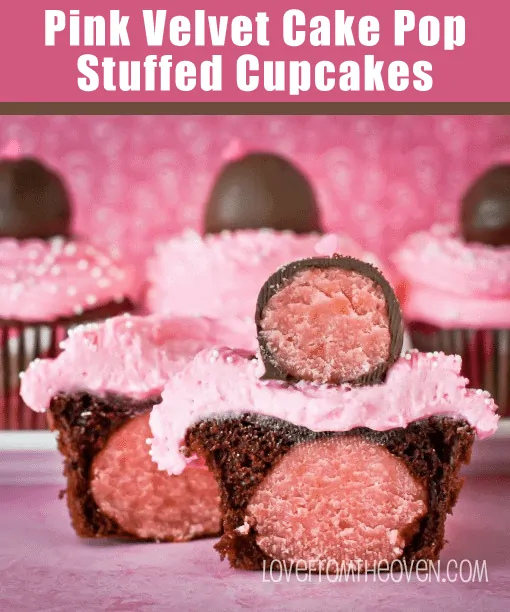 I made these for my daughter's second birthday over the weekend.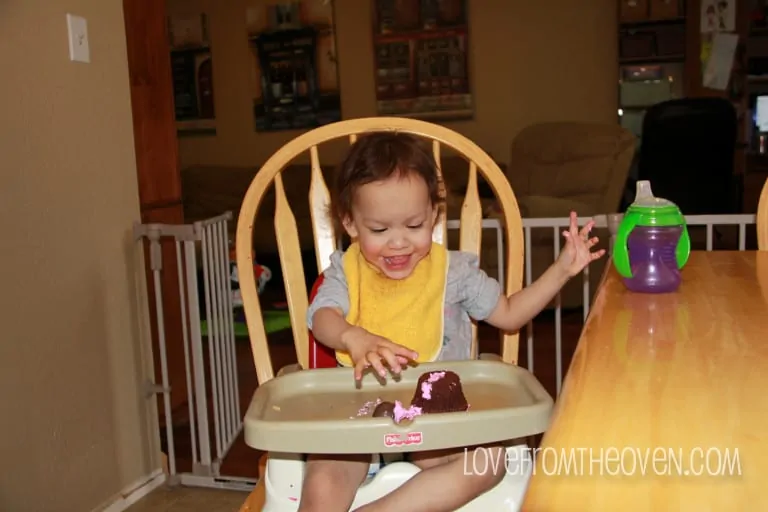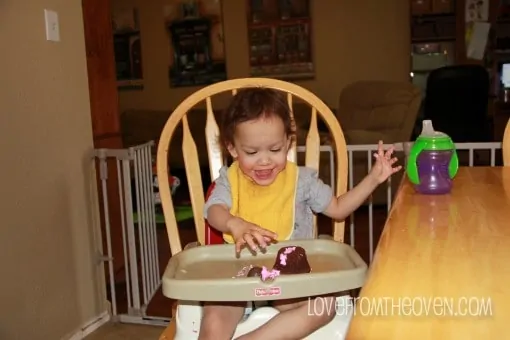 They are apparently great fun to play with. 🙂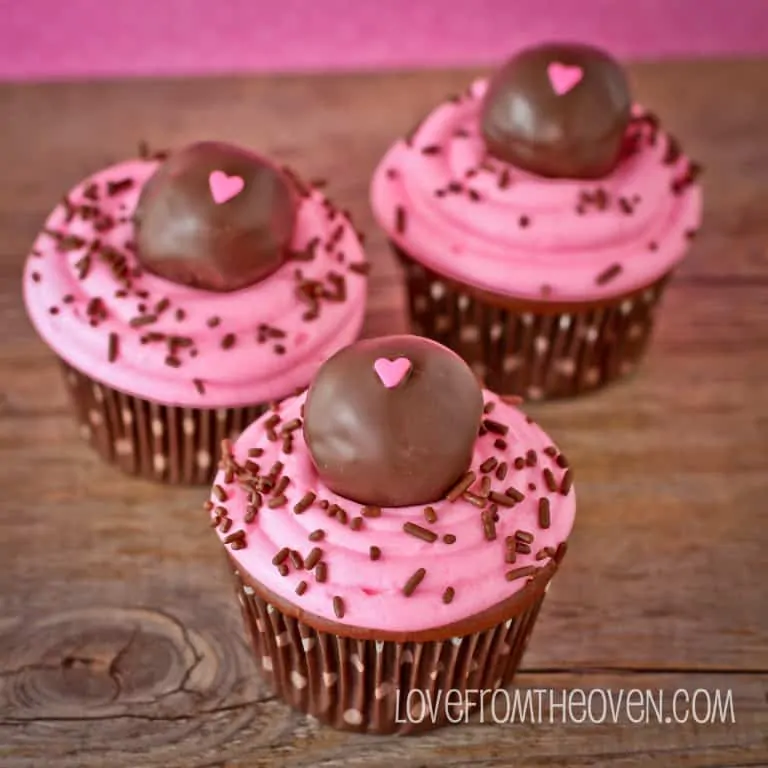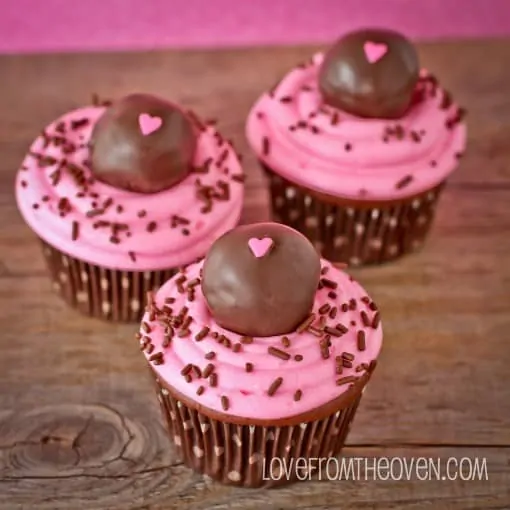 Pretty simple – the cake was a Duncan Hines Devil's Food cake mix. For the cake pops, I first made a pink velvet cake. You can make this cake any color you like. After baking my cake and letting it cool, I shredded it all up and dumped into a bowl.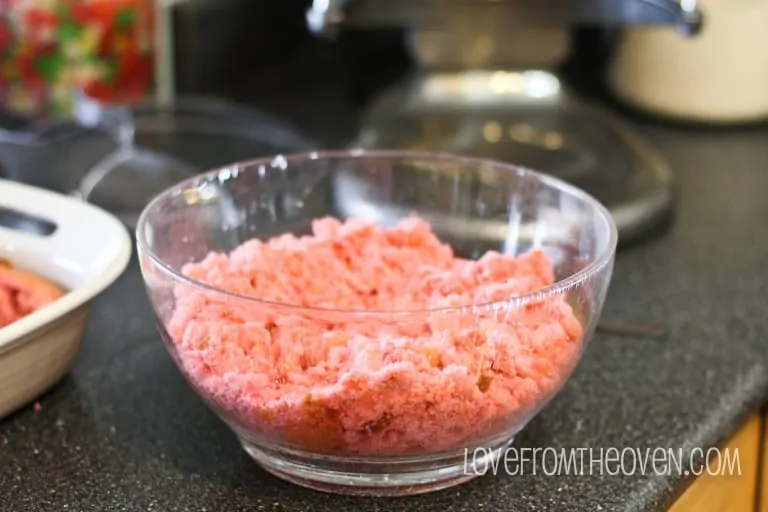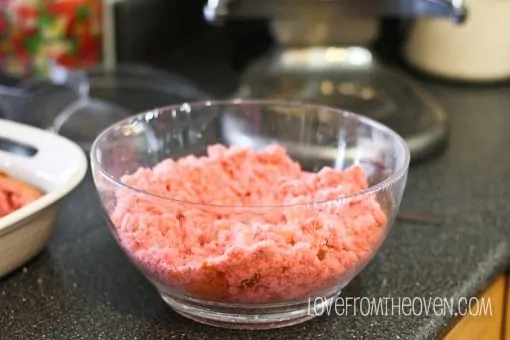 Typically you would now mix the cake with frosting. Given that the cake is a "velvet", and those go so nicely with a cream cheese frosting, I decided to just mix my cake with softened cream cheese. It also was quicker than whipping up some frosting, and in my usual fashion I was working at the last minute, so cream cheese it was. I used about half of a block of cream cheese and it worked great. I do tend to make my cake pops a bit on the drier side than some do, so you'd probably want anywhere from 1/2 to a full block to add to a regular size (9×13) cake.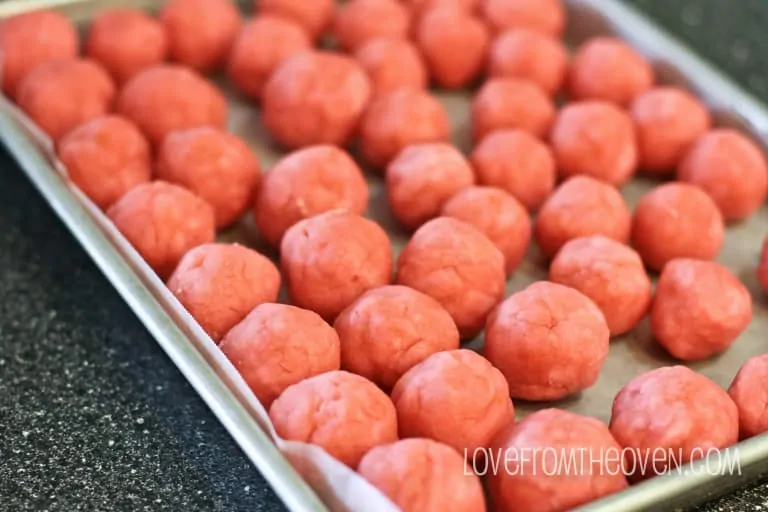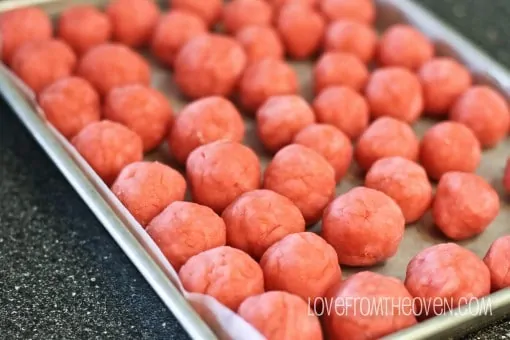 I made slightly larger balls to put in the cupcakes and slightly smaller ones to add to the top. When I'm adding something like this into a cupcake, I try to get it to a fairly frozen state, so that it defrosts in the oven instead of melting. Into the freezer the little balls of cake went, and I started on my cupcakes. Once my cake mix was ready, I put a bit of batter in each of my cupcake liners, added a ball of cake and then covered with more cake batter.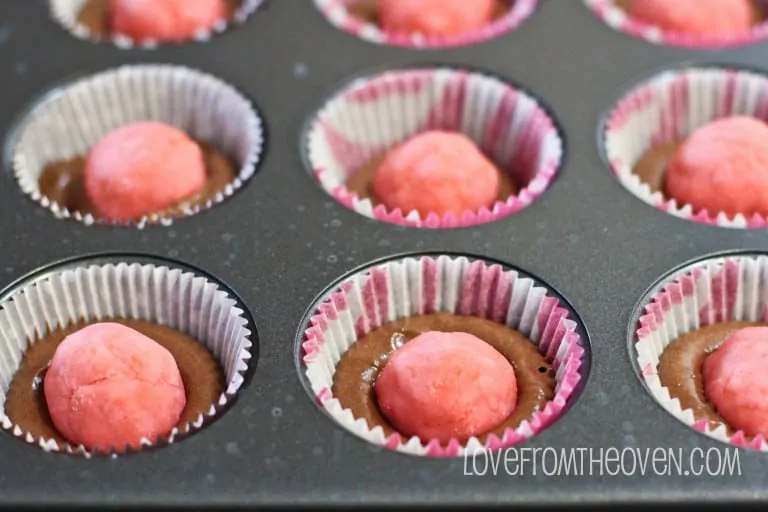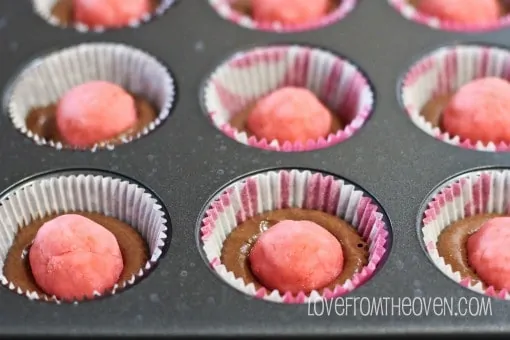 Into the oven they went, baking according to the directions on the cake mix. While these baked, I made my cake pops (well, minus the stick so cake pop-less?). They were each dunked into dark chocolate coating. Some were topped with a sweet little pink heart. I had trouble with some of them cracking (they were probably a bit too cold when I covered them in chocolate), so those were covered in a second coat of chocolate – no more cracks and extra chocolate. Win win.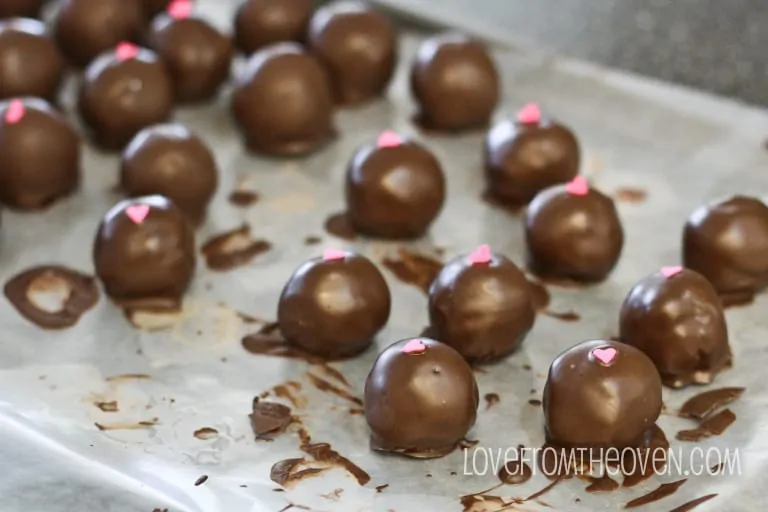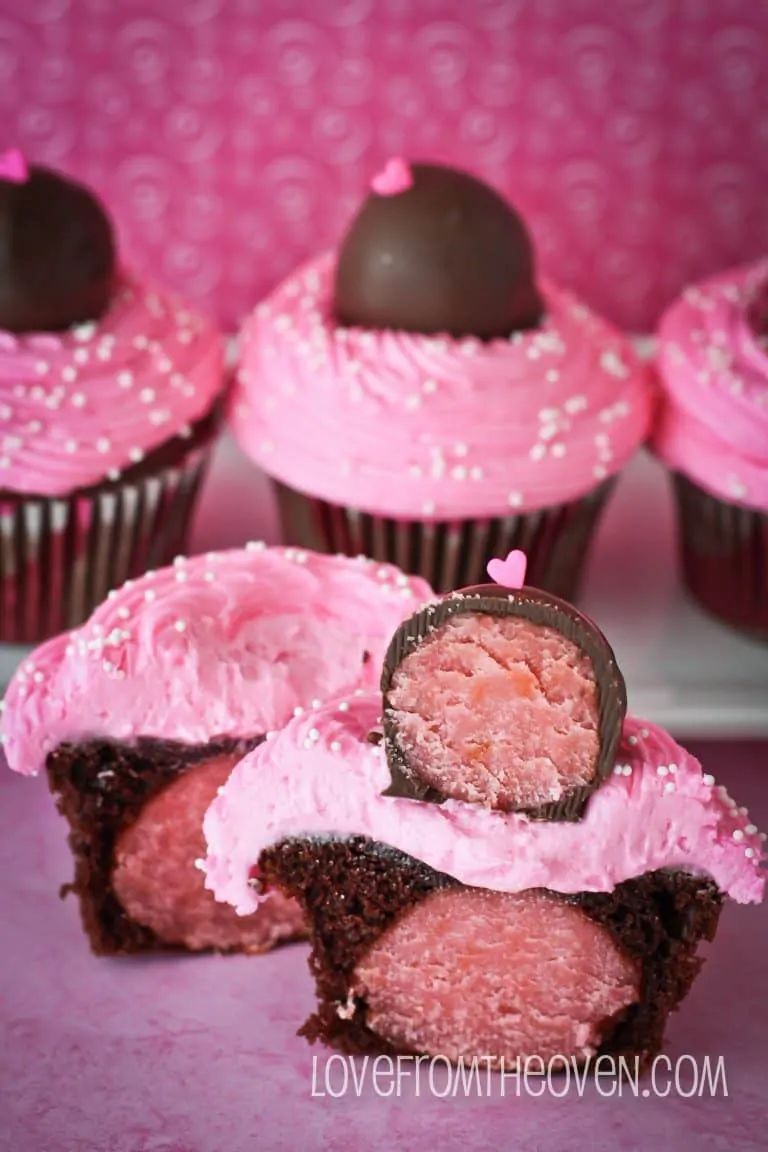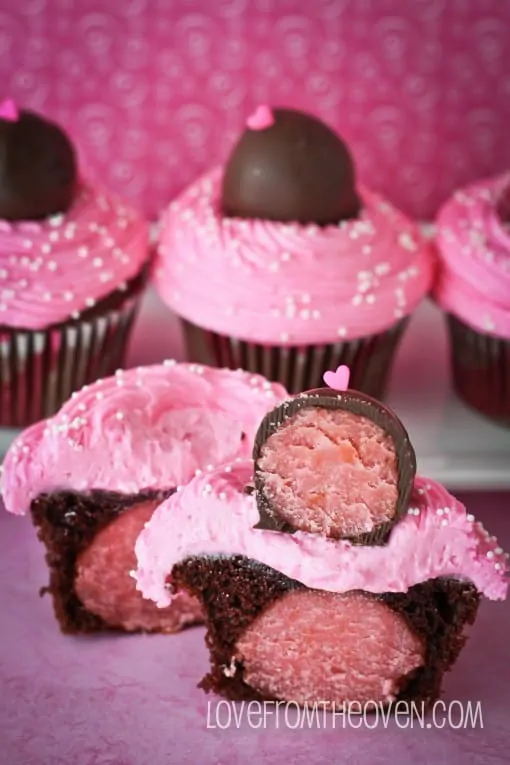 Side note – for as much as I bake, I hate, I mean HATE, having my hands covered in anything. I used two forks to help me dunk and pull these in and out of the chocolate, but let's just say that there was some OCD level hand washing going (and is why most of my chocolate covered items include a stick – easy dipping!).
After the cupcakes were finished and cooled, I frosted them with a basic buttercream that I colored pink. A cake pop was added to the top of each cupcake, as well as some sprinkles. Aside from making the cake pops, these are pretty straight forward and easy to make. You could make your little balls of cake ahead of time and keep them in the fridge, and then whip up these cupcakes the day of an event.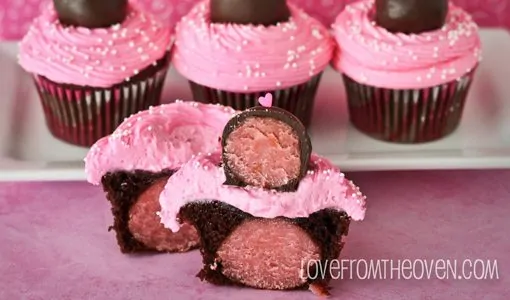 How fun would these be for a gender reveal for a pregnancy? I've been seeing a lot of gender reveal ideas on Pinterest, and this would certainly fit that bill. Pink or blue velvet to be discovered inside to share the news. And what if someone was having twins – a boy and a girl? The top cake pop could be one color and the one inside the cupcake could be another color. Fun stuff.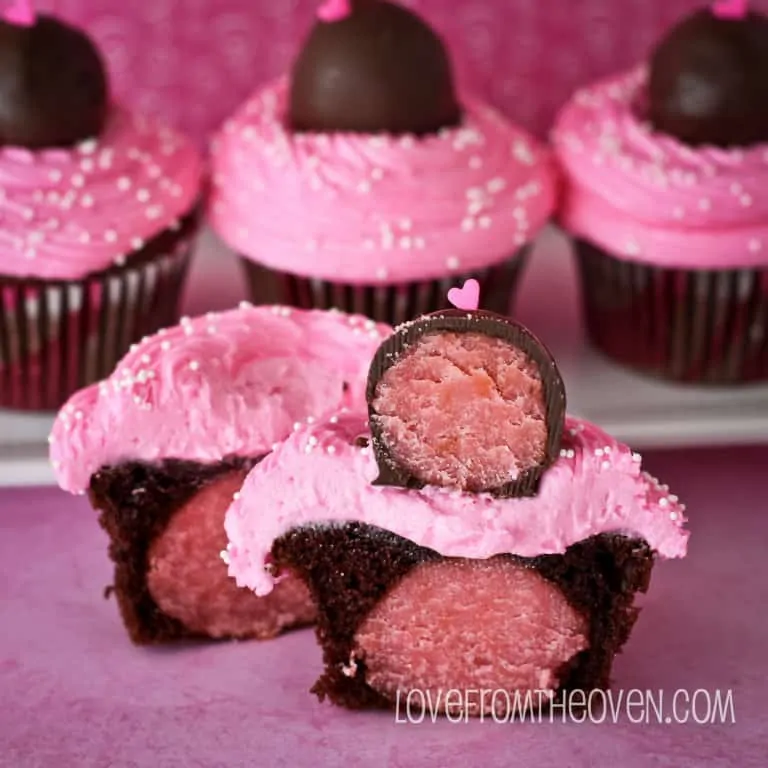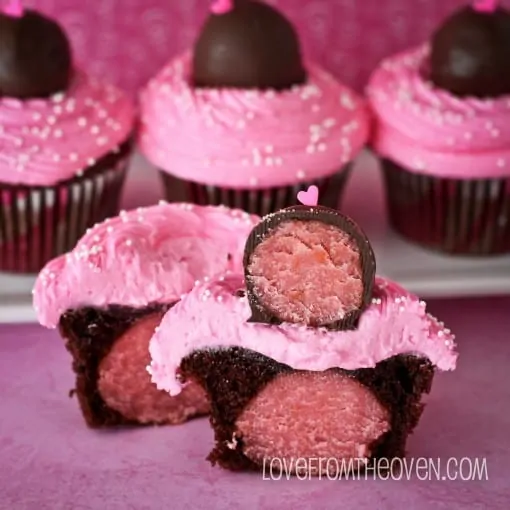 I will say these were RICH. Super duper decadent. And again, these were made with cream cheese in the cake pops and not frosting. I'm fairly sure that as long as they were frozen, that cake pops with icing would work just fine – but I promise to test that theory out soon and share.