Are you looking for a delicious dessert that is sure to impress your guests, requires no baking, comes in a variety of flavors, and is so delicious that everyone will be begging for the last slice? Then you need an easy ice cream pie!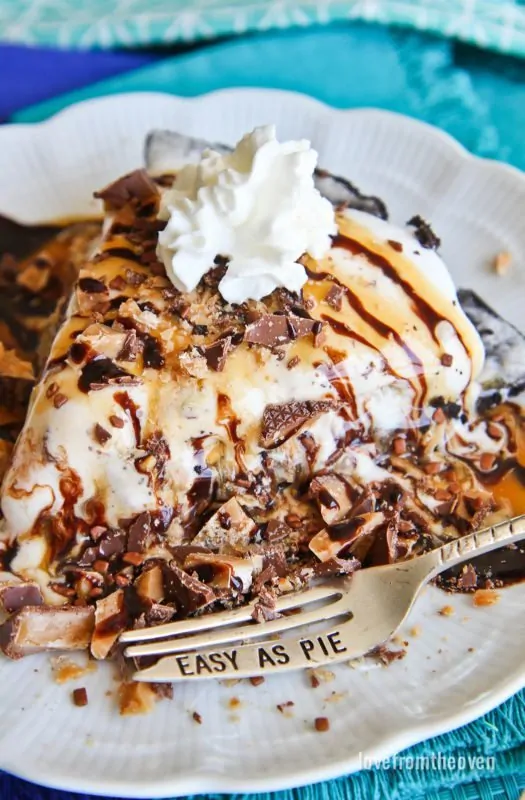 Easy ice cream pies are one of my favorite desserts to make and serve during the summer. Everyone loves them and the flavor combos are absolutely endless! For this post I made a salted caramel chocolate ice cream pie.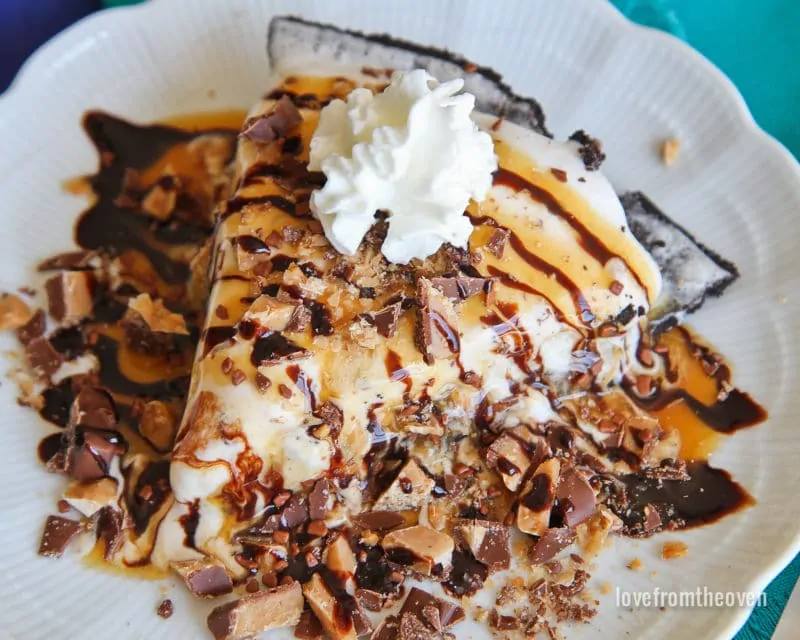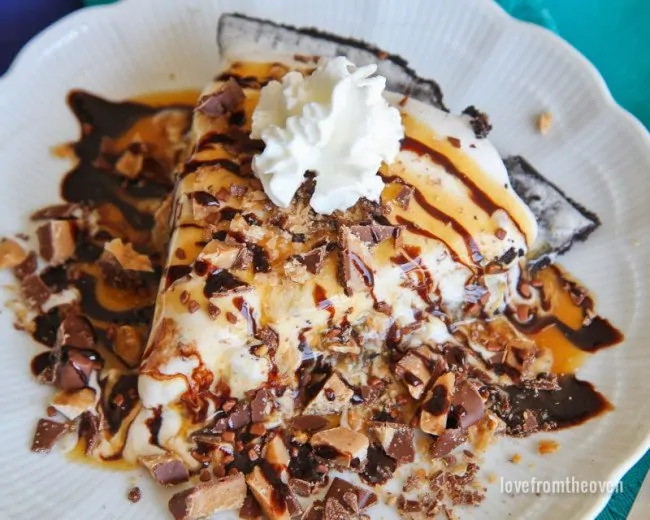 But you can can use any flavor ice cream that you like! This easy ice cream pie has three basic ingredients, your pie crust, your ice cream and a filling, such as caramel or hot fudge. In a pinch you could skip the filling, but you probably won't want to! Let me show you how easy this is. You start with your pie crust. I just buy a ready made, chocolate cookie pie crust.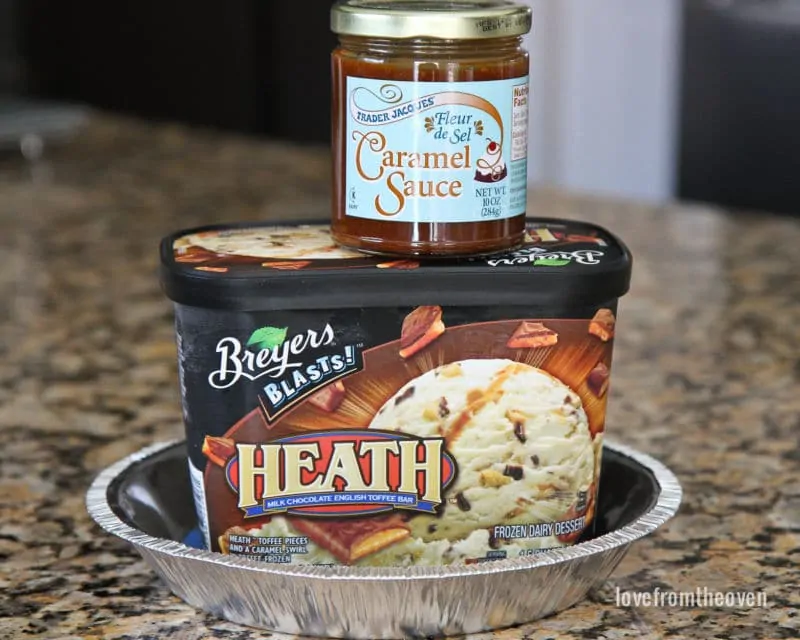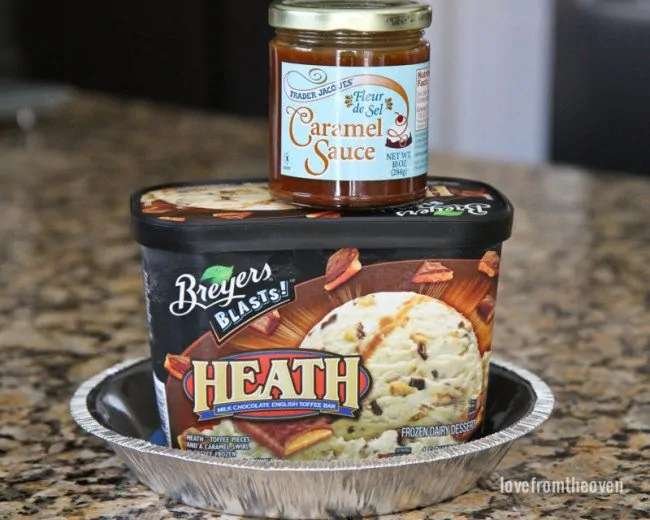 Next up is your ice cream! This is where the flavor fun really starts. There are so many amazing ice cream flavors that you can really go bonkers here! I used a Heath Bar Ice Cream for mine, but any flavor will work. I love to mix it up and try the fun limited edition flavors that the ice cream makers bring out, as well as seasonal favorites like pumpkin in the fall and peppermint in winter.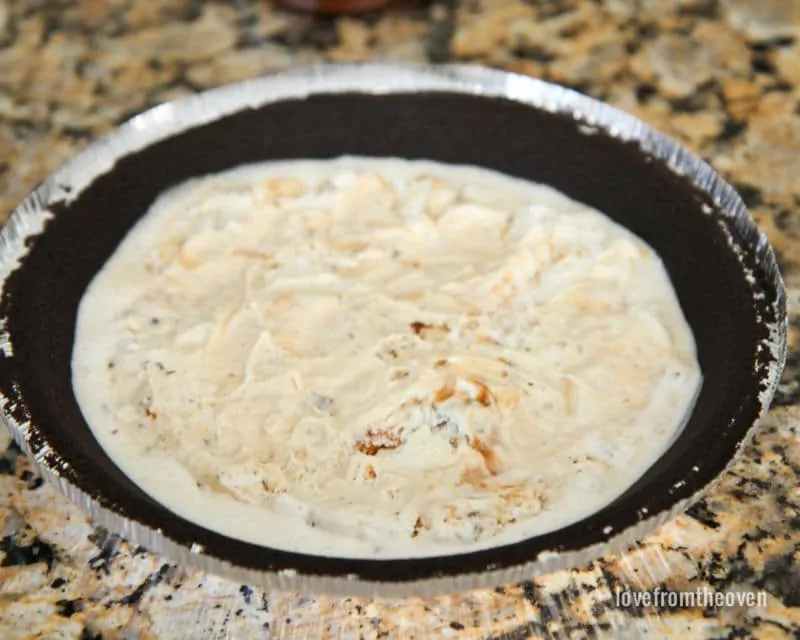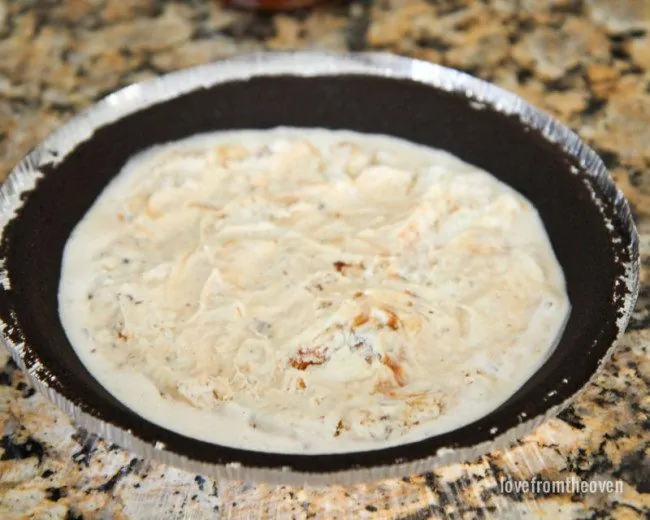 For a standard size pie crust, I usually use a 1.5 quart container of ice cream. Some companies still make 2 quart sizes, so if you have one of those, you probably will have a bit of ice cream left over which is certainly never a problem! But the 1.5 quart size is pretty perfect. You start by letting your ice cream soften for a few minutes, then scooping about 30% of the container into your pie crust. I then put my ice cream away and let it melt a bit in the crust, which will help it spread and cover the entire bottom of your crust. Once you've covered the bottom, put your pie into the freezer for at least 30 minutes, you want the ice cream to firm back up.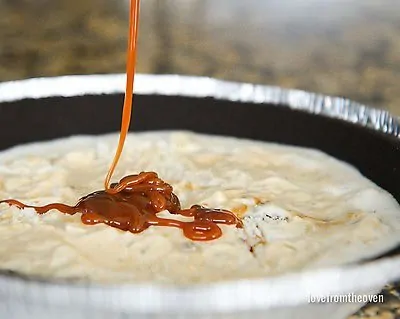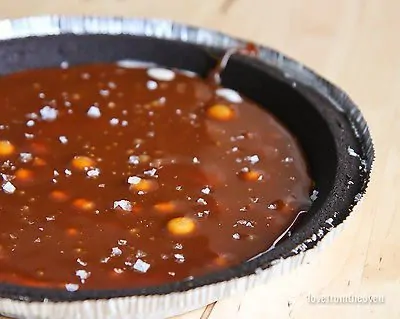 Next up is your filling! A thin caramel sauce or chocolate sauce are perfect for this. You want to make sure it's not too thick, or it will be a challenge to cut after you pull it out of the freezer. Look for the thinner, squeeze style sauces. If you are using caramel, I highly recommend adding a nice sea salt to the mix. I love Maldon Sea Salt flakes. After your bottom layer of ice cream has firmed back up in the freezer, heat up your sauce, for just a few seconds, just enough that you can pour it, and pour or spoon it onto the ice cream in your pie crust. Gently spread it around to cover the ice cream.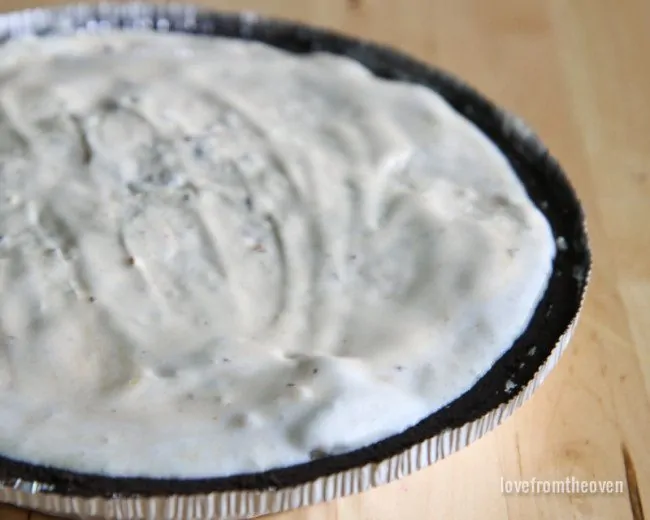 If you are adding sea salt, sprinkle it on, then return the pie to your freezer for at least 30 minutes so that the sauce can set up.Now it's time to spread the remaining ice cream over the top! You'll want to let your ice cream soften for a few minutes prior to putting it into the pie, but don't worry, it'll firm back up in the freezer. You'll want to leave it in the freezer for a few hours, and overnight would be ideal. This is easy ice cream pie is a fantastic make ahead dessert.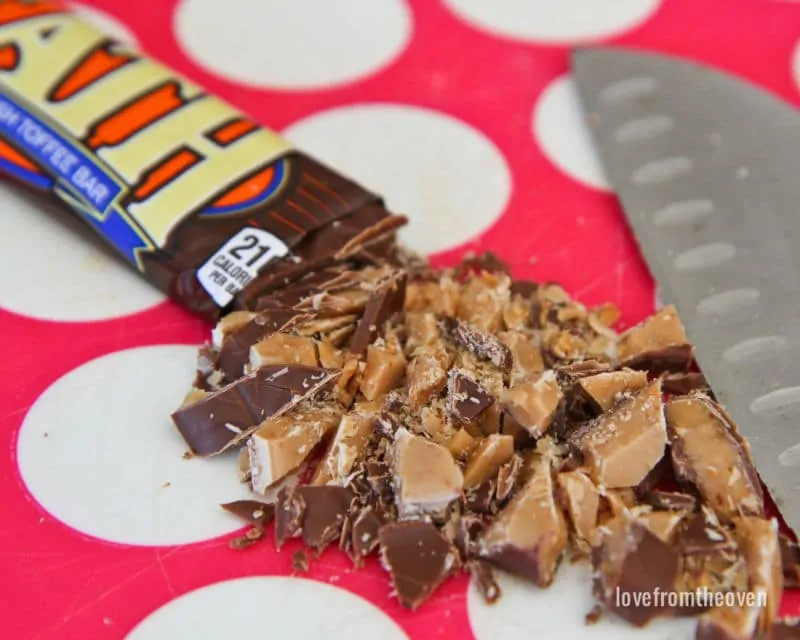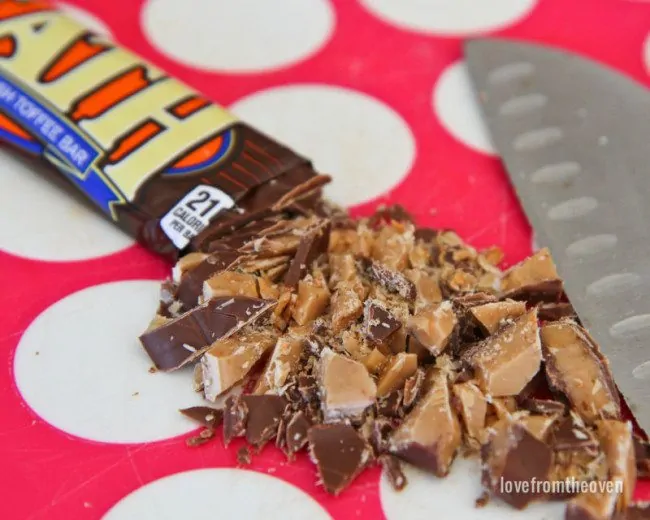 When it's time to serve, remove from the freezer, slice with a warm knife (I run mine under hot water, then dry them off prior to cutting) and serve! Feel free to top it with whipped cream, more caramel and hot fudge sauce, sprinkles, candy pieces, chocolate chips, almost anything you'd top a sundae with! Since this pie was made a Heath Bar ice cream, I chopped up Heath bars and sprinkled them on top, along with a drizzle of both caramel and chocolate sauces. Wow, this is delicious!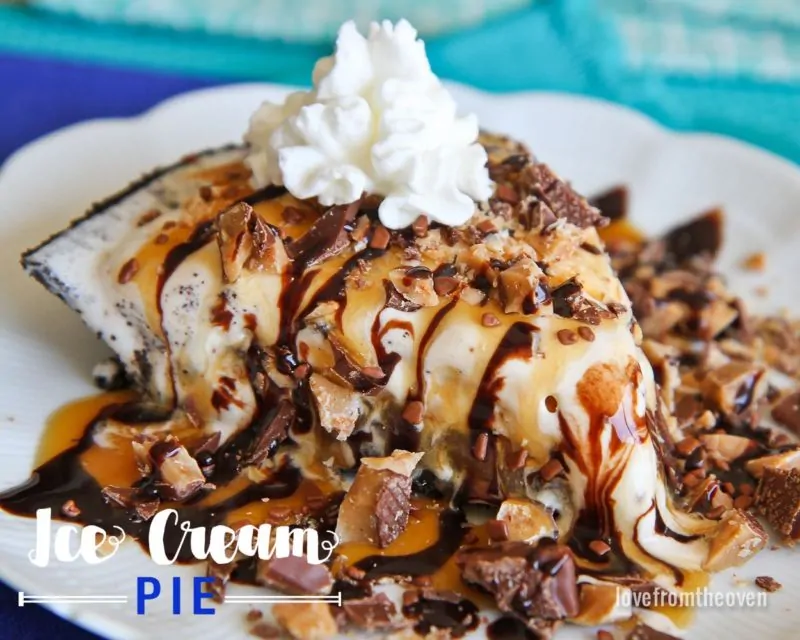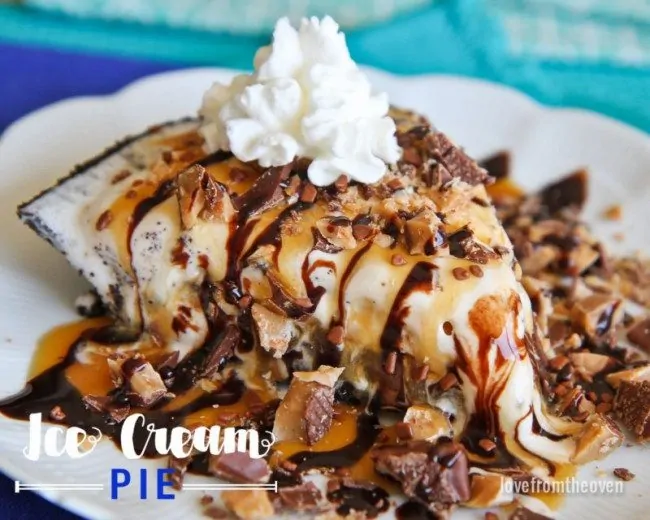 Here are a few other ice cream recipes you will want to try this summer!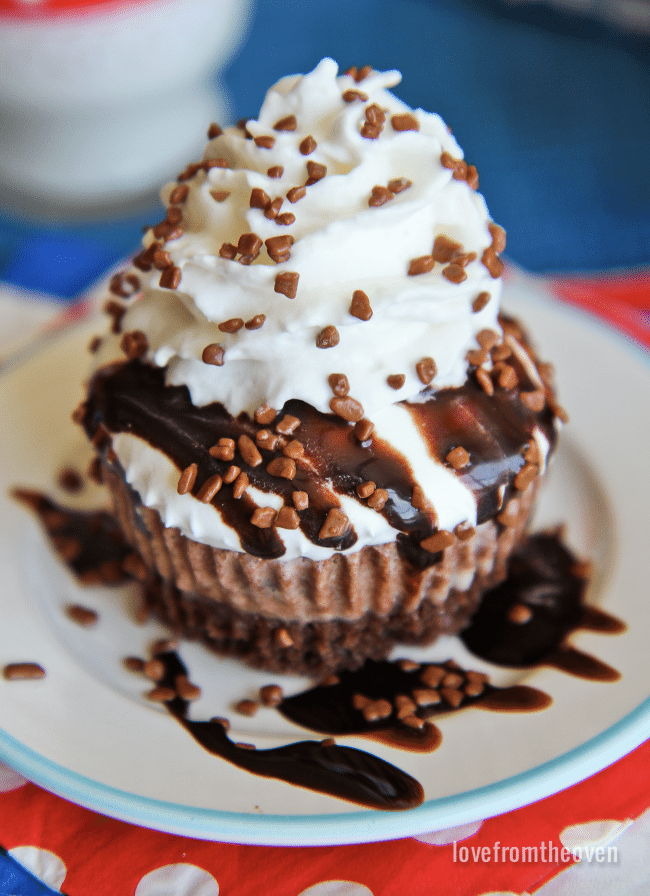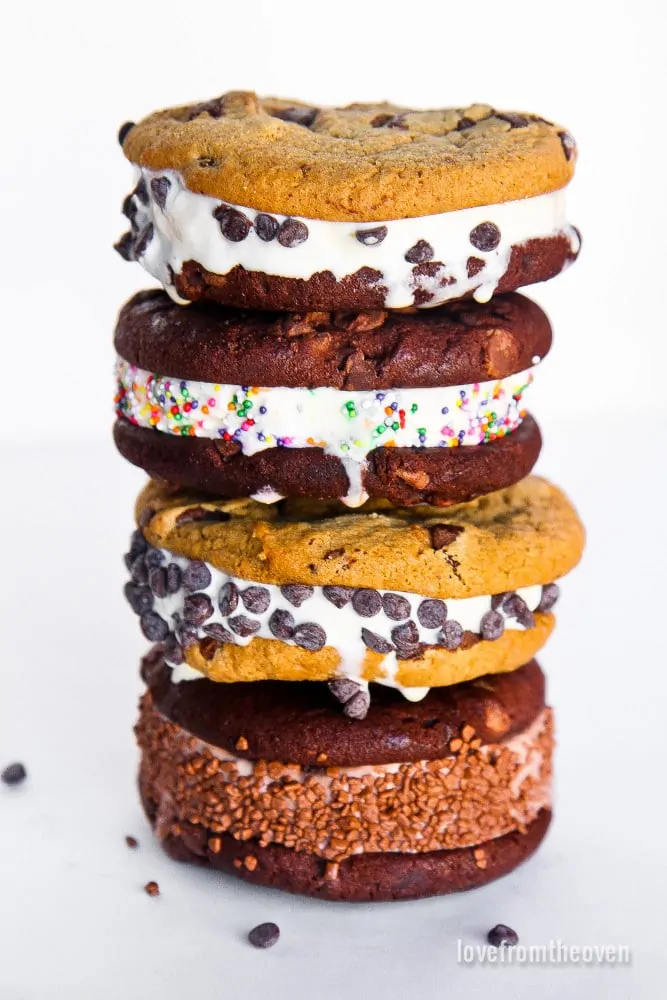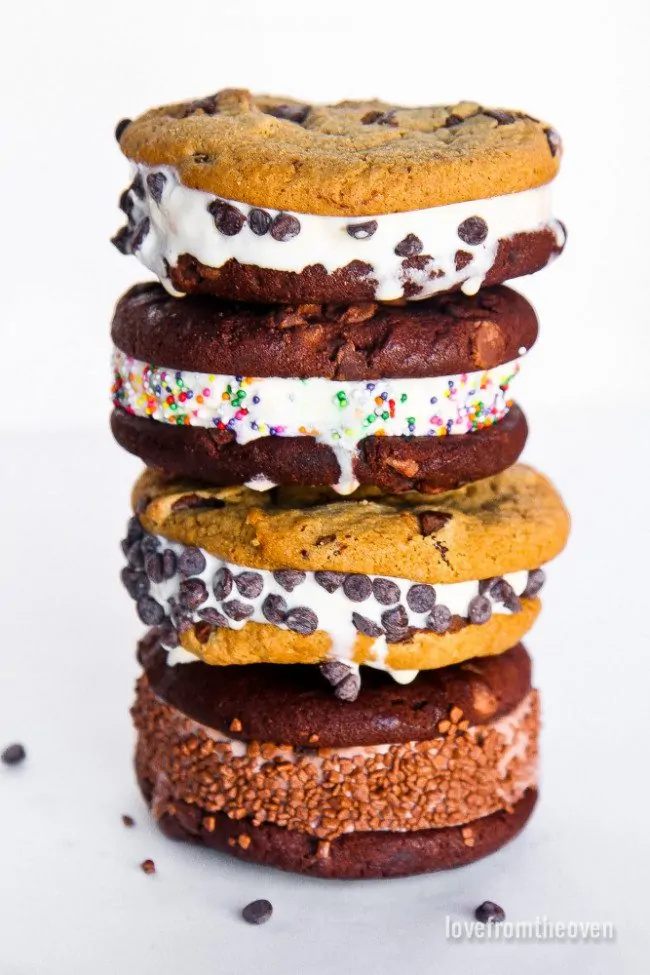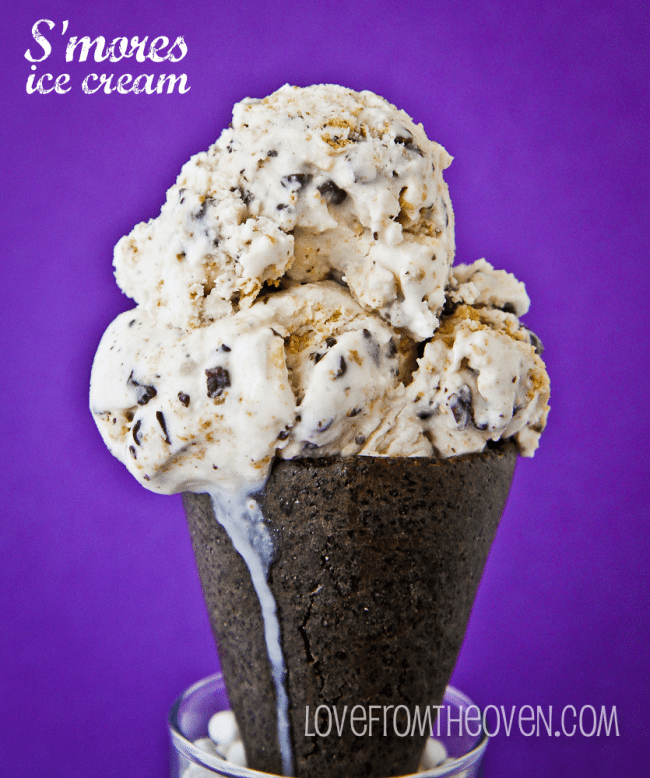 Reese's Ice Cream Cake by Lemons For Lulu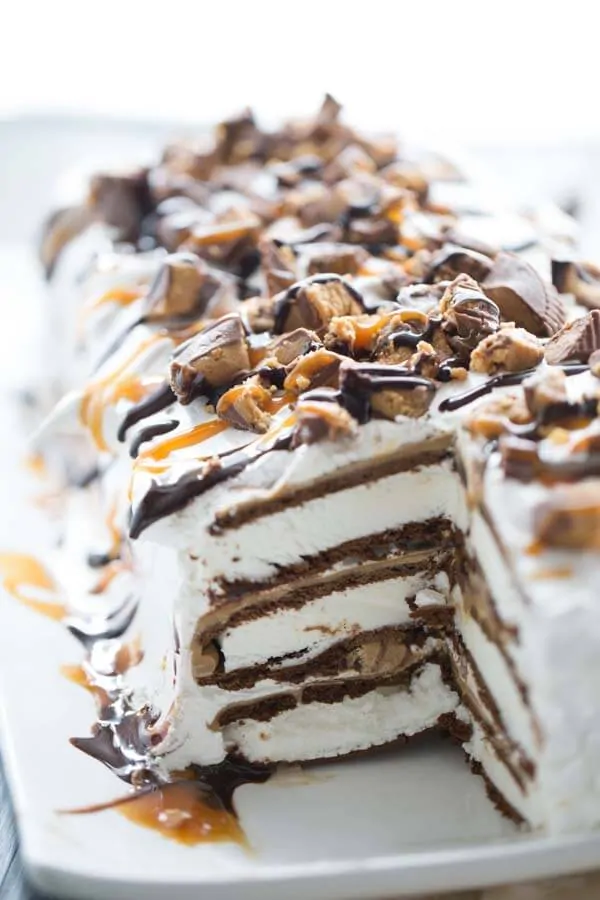 Brownie Oreo Ice Cream Bars by Chelsea's Messy Apron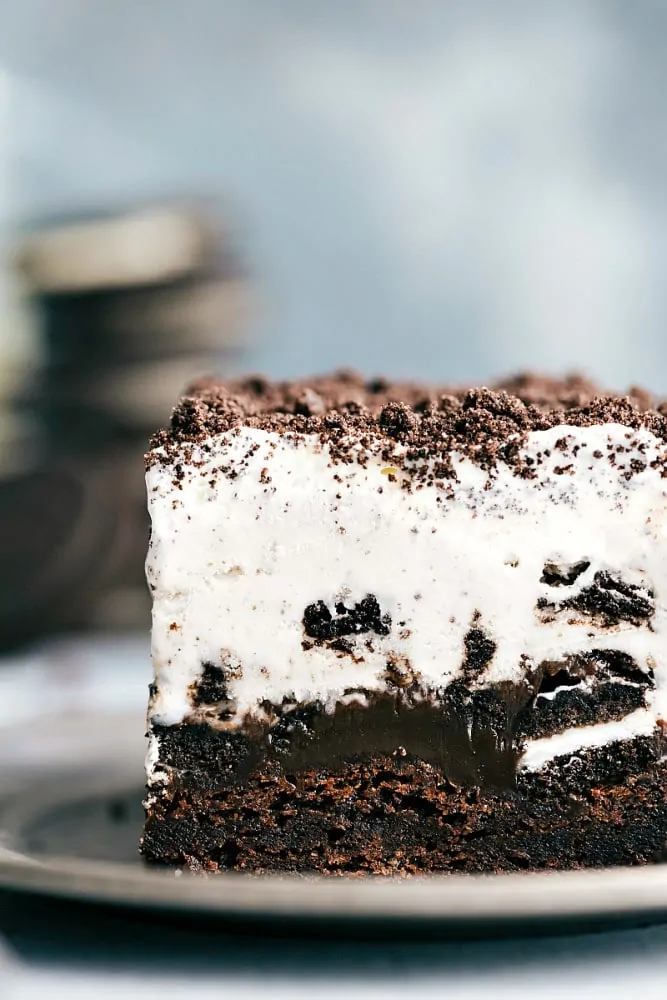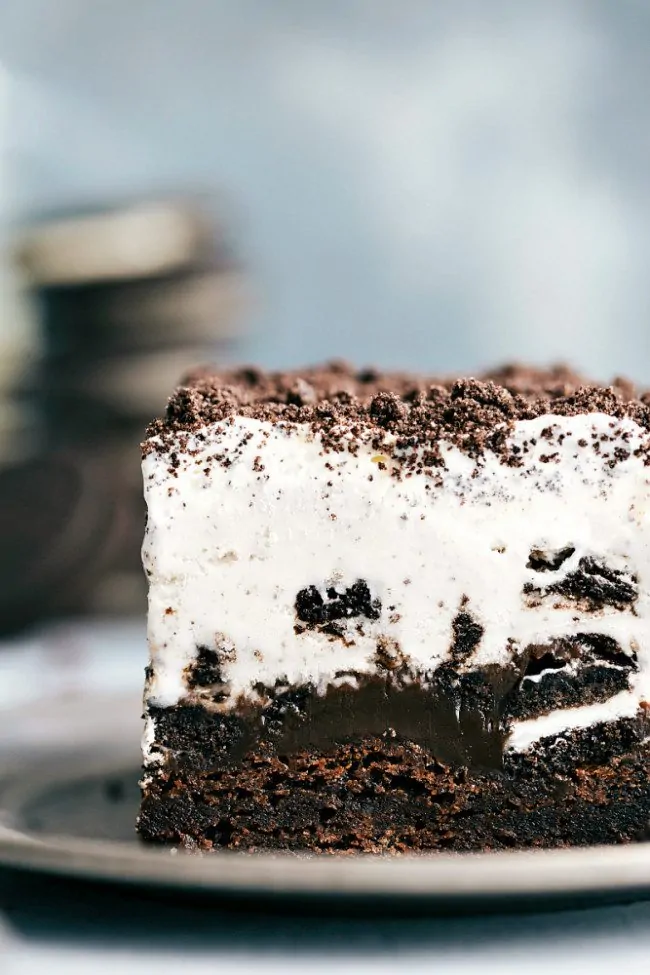 Grasshopper Ice Cream Tart by Melanie Makes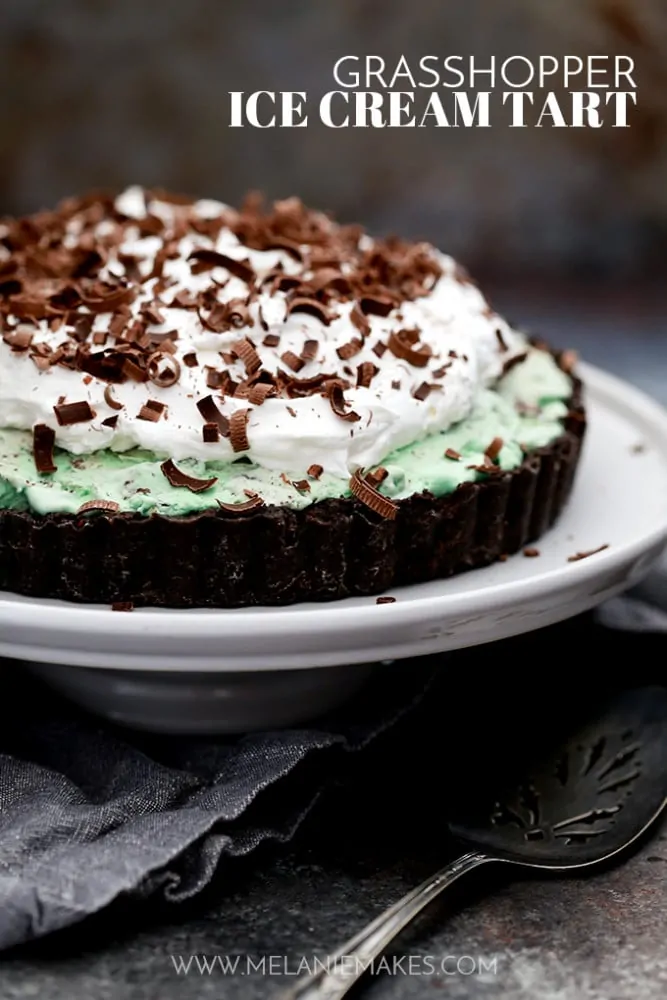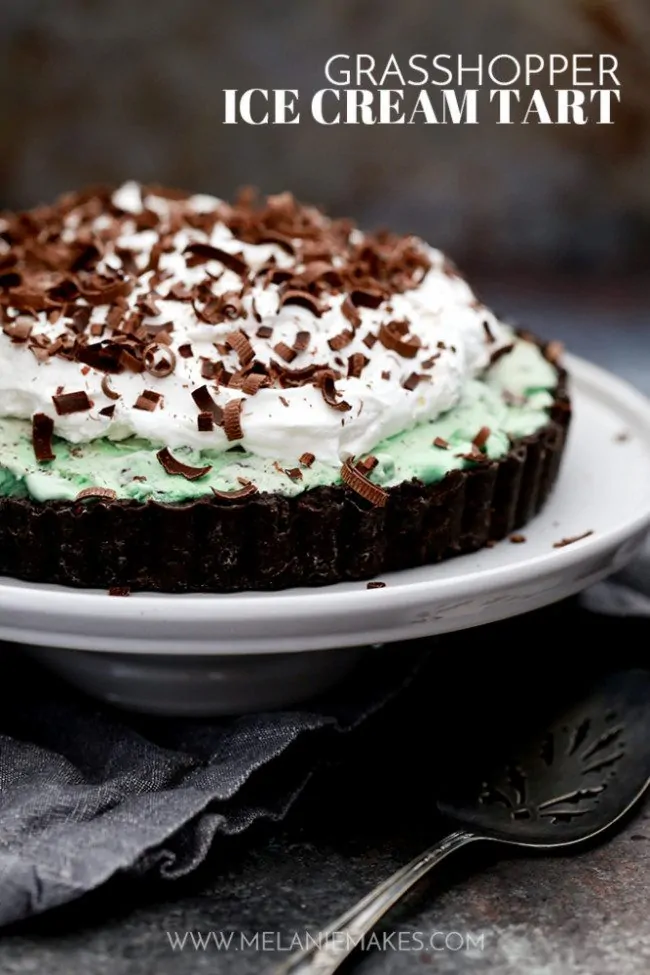 PIN TO SAVE EASY ICE CREAM PIE