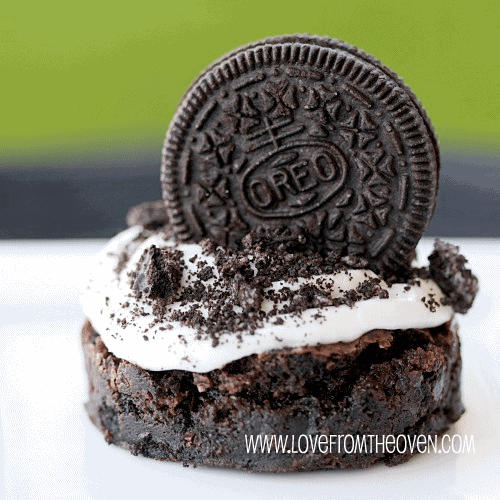 Let me just say this now… these are to die for. My mom made these a few years ago, called them Cookies and Cream Brownies, and they instantly became my favorite brownie ever. I know people have been putting chocolate frosting on brownies for years, but as much as I love chocolate,  the vanilla buttercream on a brownie, oh my word. DELICIOUSNESS.
You could certainly make your brownies from scratch, but I'm one of those people that grew up on box brownies, and when I want a brownie, I usually want the good old box kind. So here's what you need…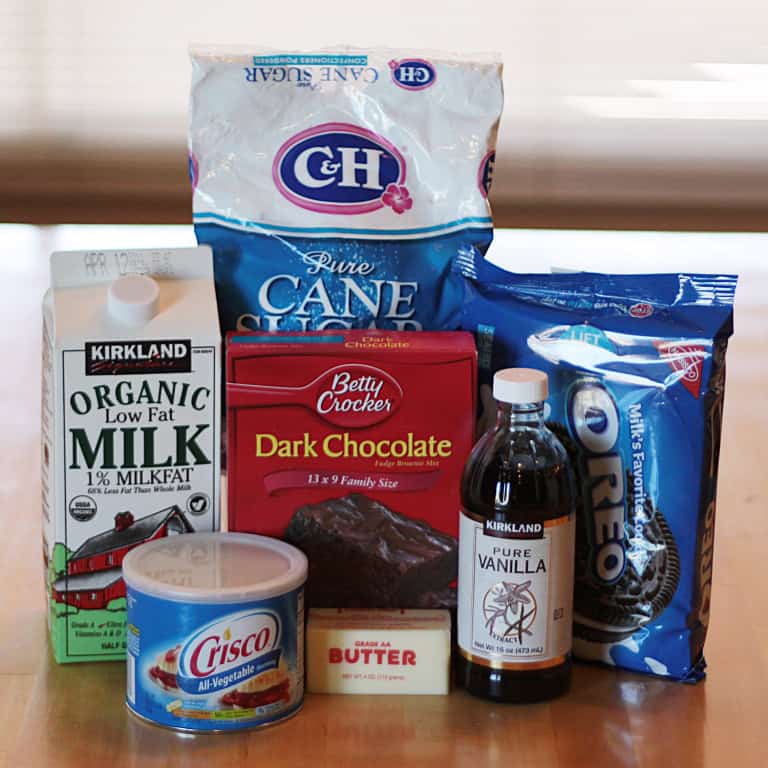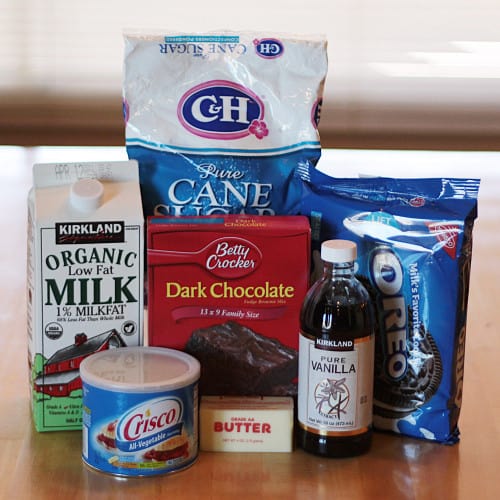 Your favorite brownie mix (or the one that was on sale!), Oreos and vanilla frosting. You can absolutely use canned frosting. I prefer homemade frosting, and had all the ingredients on hand, so homemade it was. Don't you love my combo of organic milk and Crisco? I'm guessing the Crisco is not quite organic.
Prepare the brownies as instructed on the box.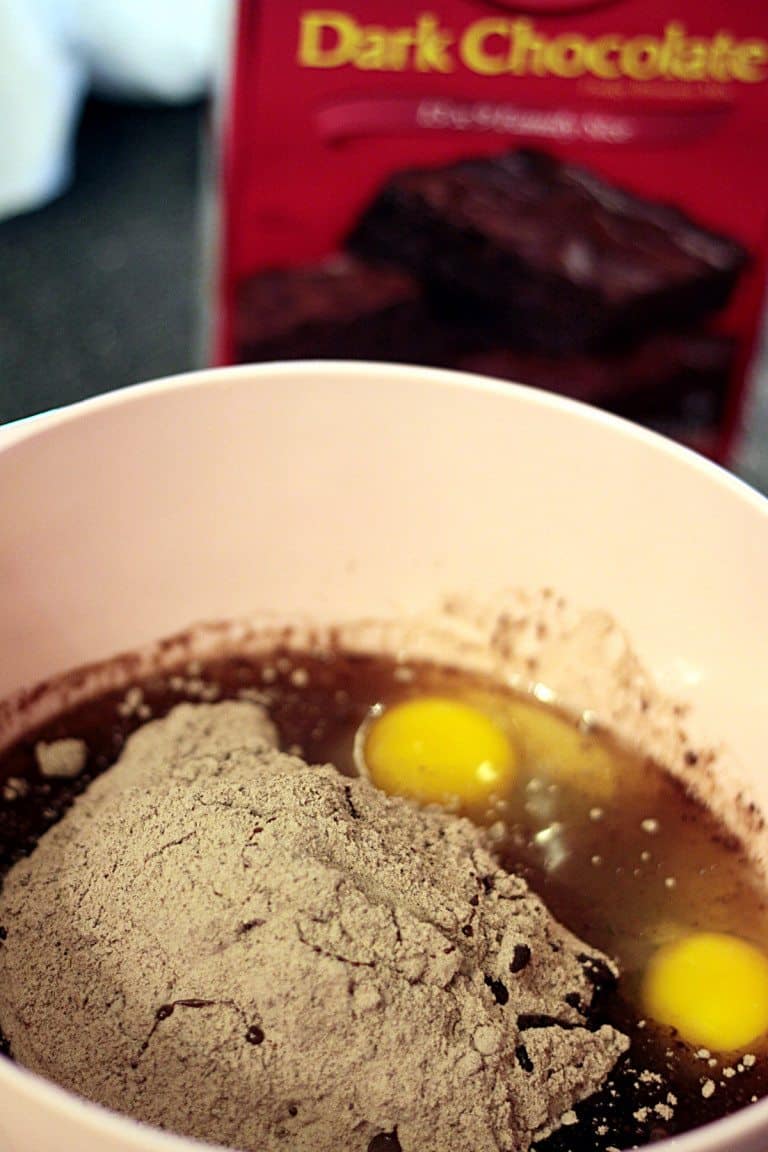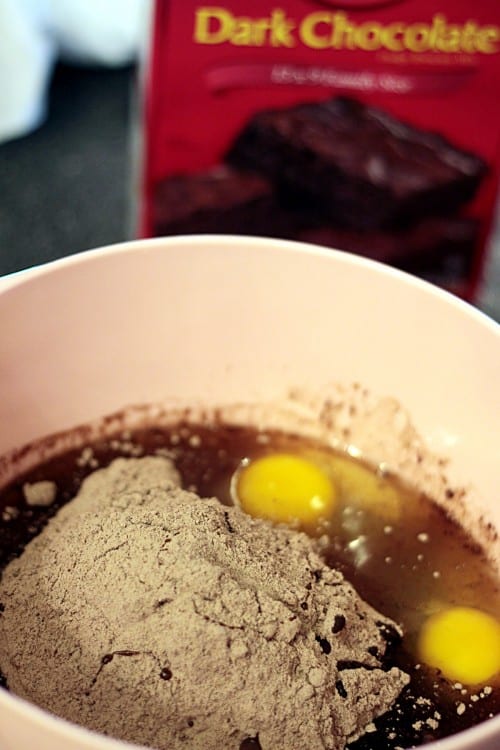 After mixed, you will add broken and crushed up Oreos to the batter. You can certainly put your Oreos in the food processor, but I prefer the Ziploc bag and mallet for easy cleanup.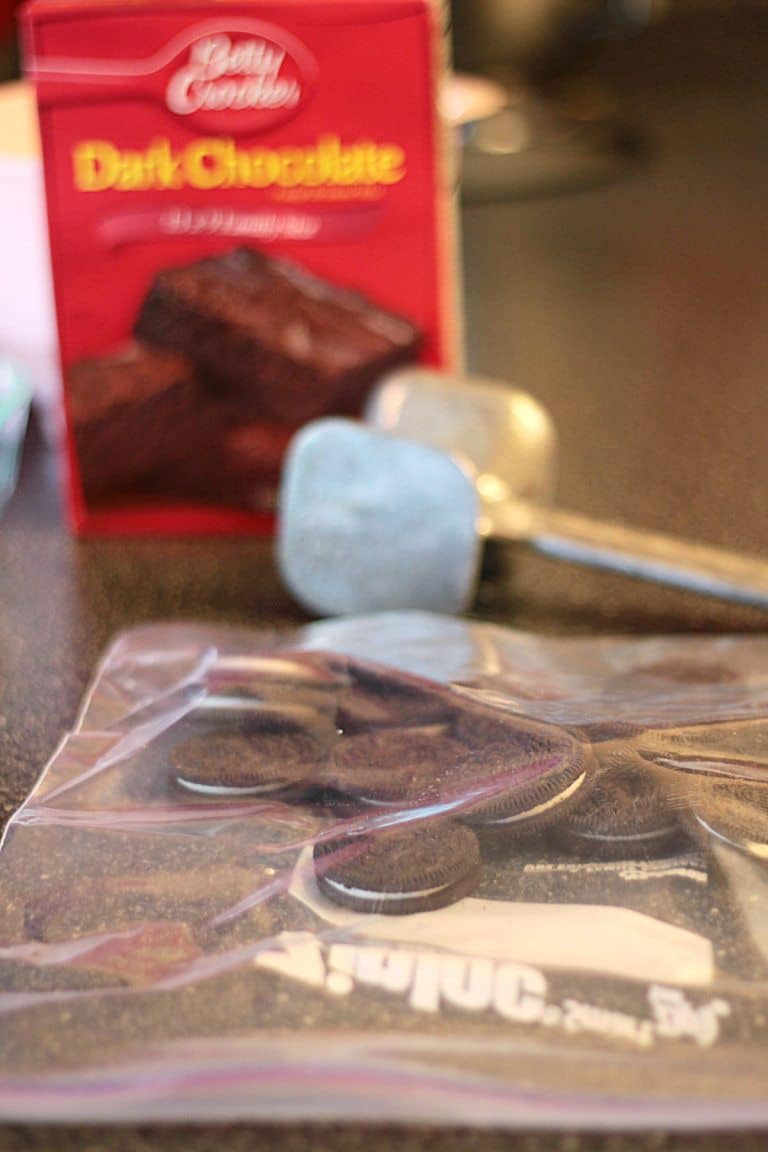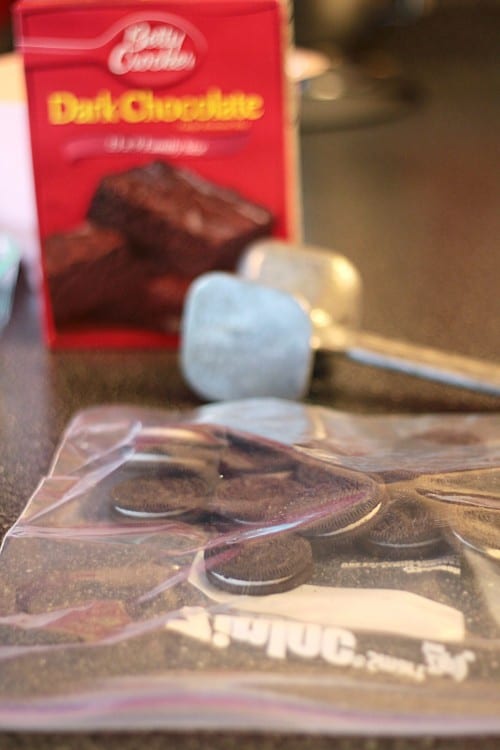 I crushed about half the package of Oreos (for a 13 x 9 size pan of brownies).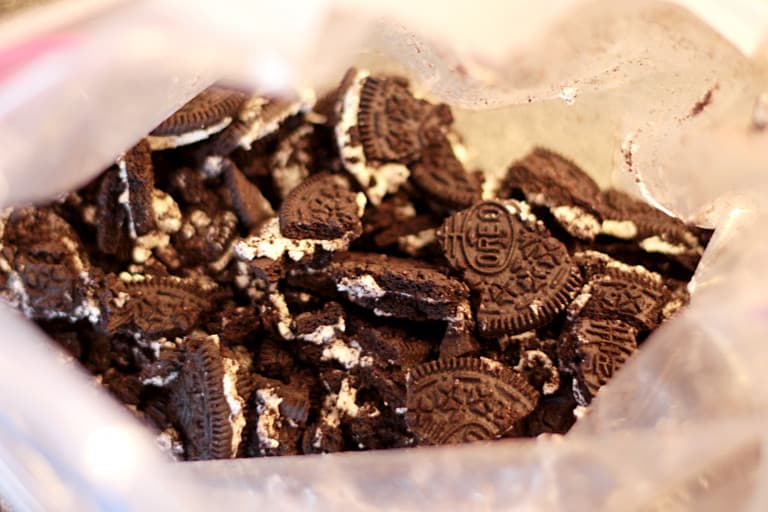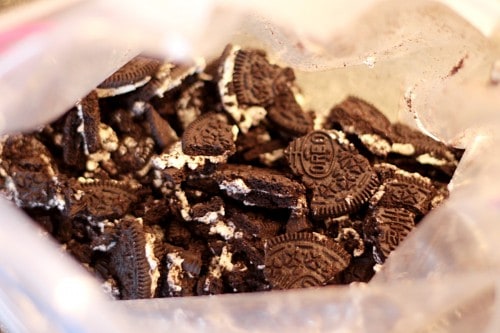 I put about 2/3 – 3/4 of the crushed Oreos into the batter, and held the rest back.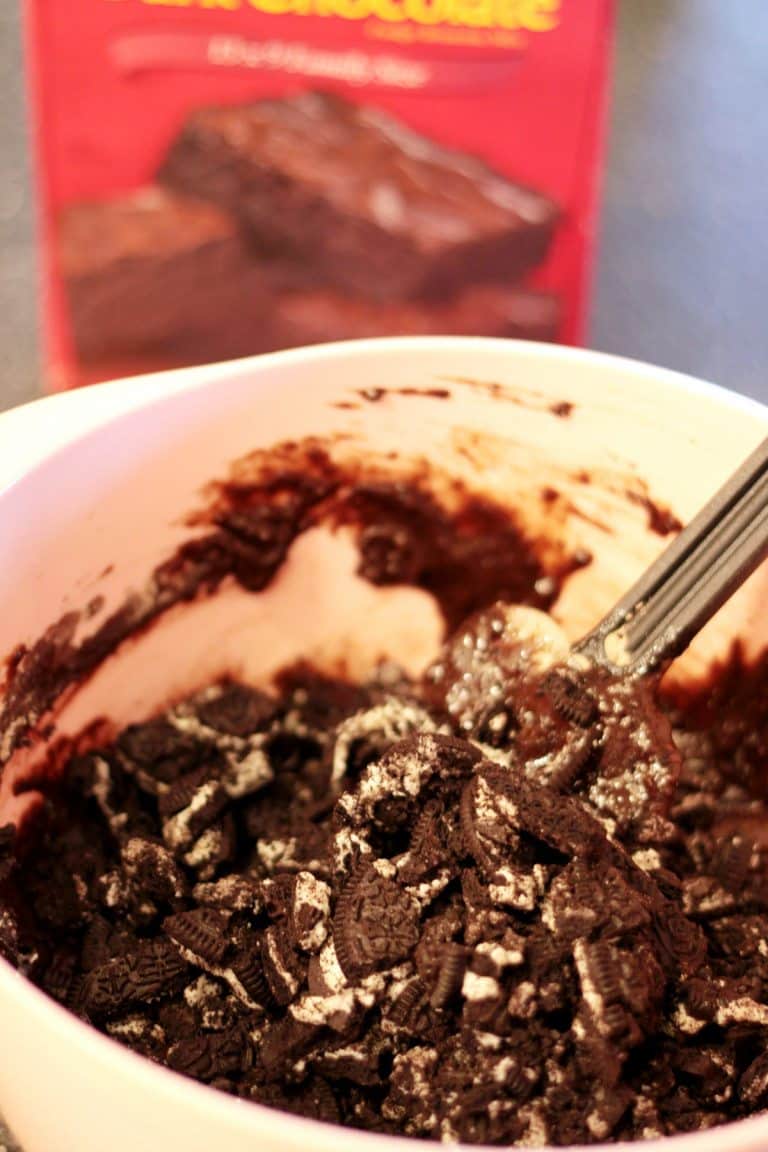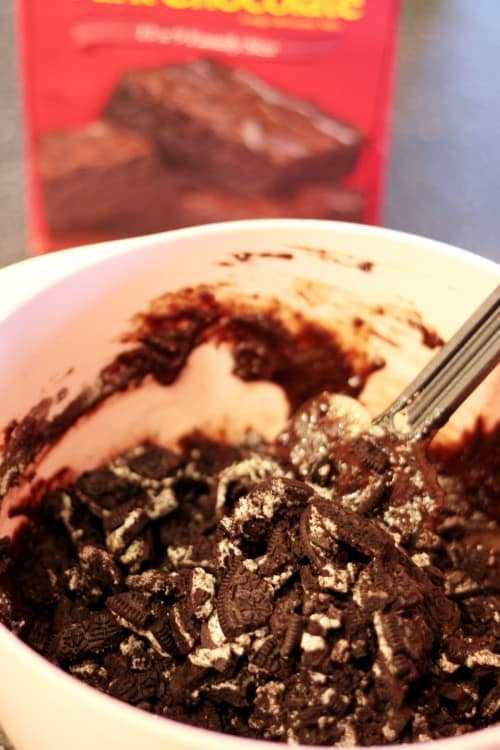 Bake your brownies according to the instructions on the box or for the recipe.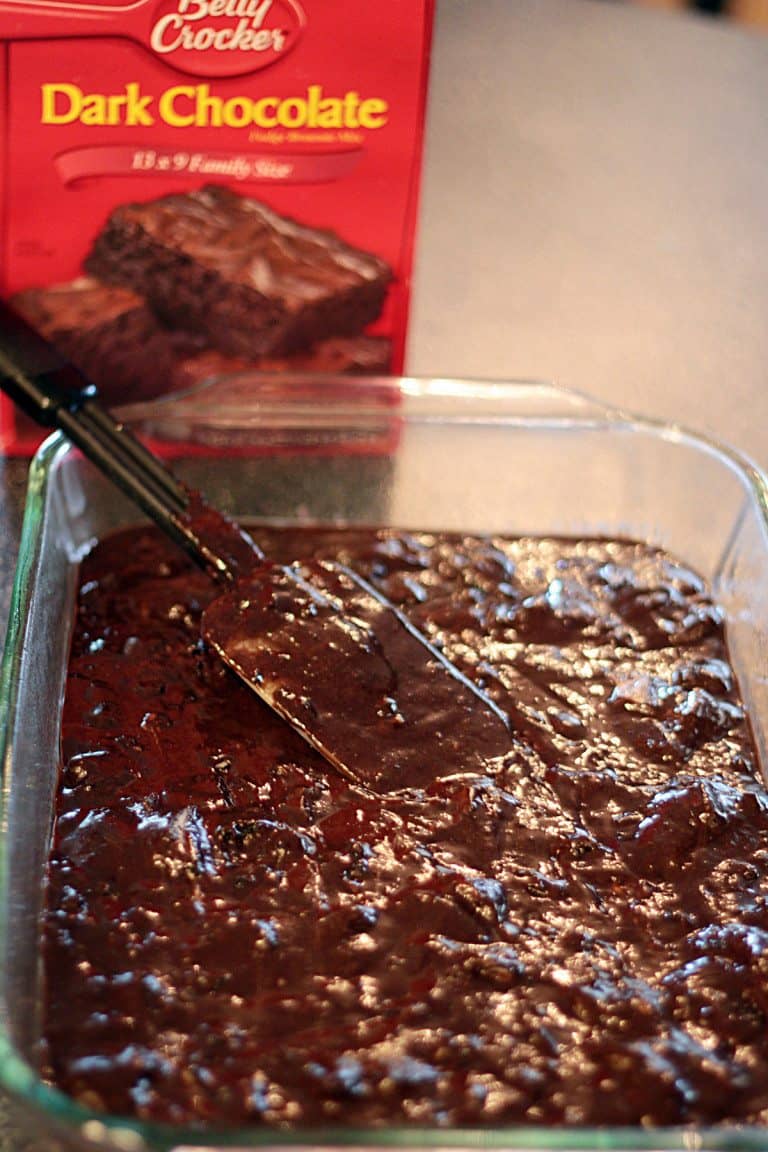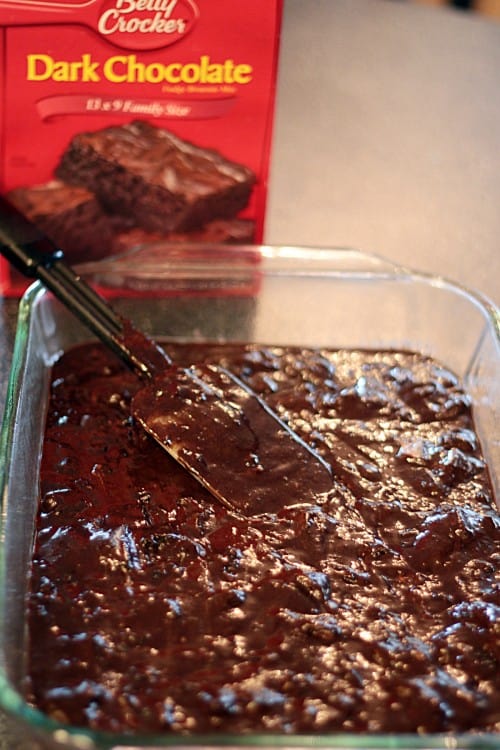 Now lick the spoon. No, wait. Wash the dishes. I am ALWAYS confusing those two. After the brownies come out, let them cool at least 20-30 minutes. Once cooled, you can skip ahead to frosting or if you like, you can cut the brownies. I love round brownies (like those from Sugardaddys), so at this point I cut mine out. Think of it like cutting biscuit dough.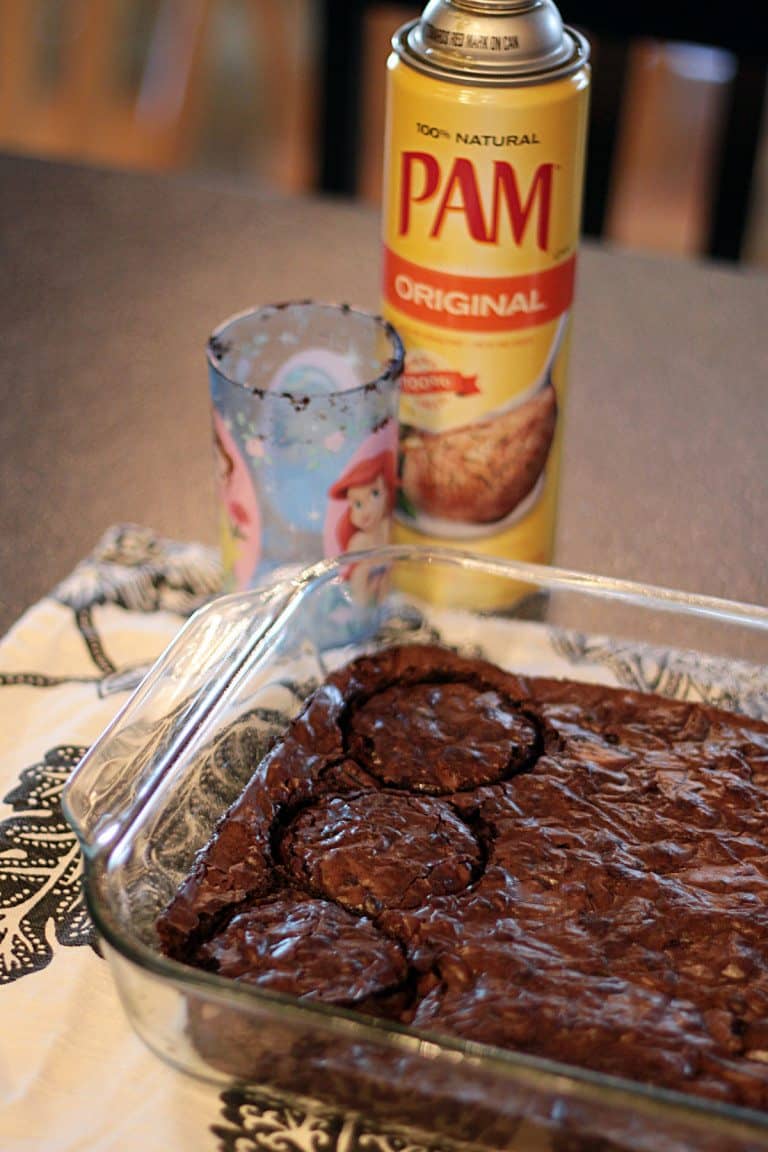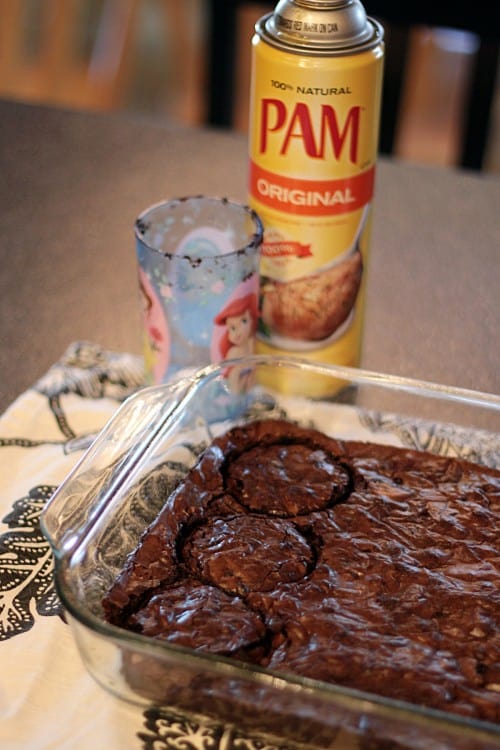 I used a cup, and firmly pressed into the brownies, giving them a slight twist. If you do this, I do advise spraying a bit of cooking spray on your cup/cutter every few brownies.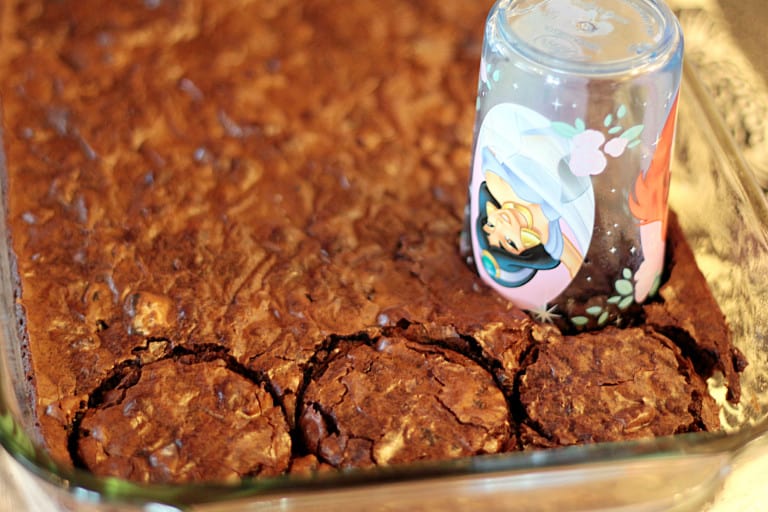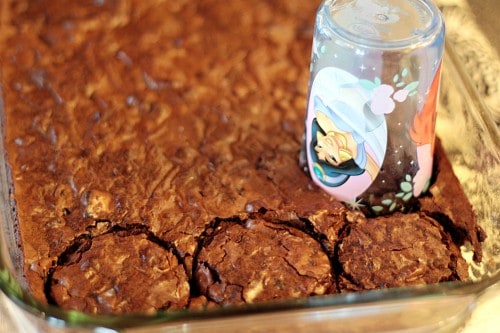 Don't toss the leftover brownies! You can either eat them (can't go wrong there) or save them for something else. I'm planning to make an Oreo brownie trifle with mine.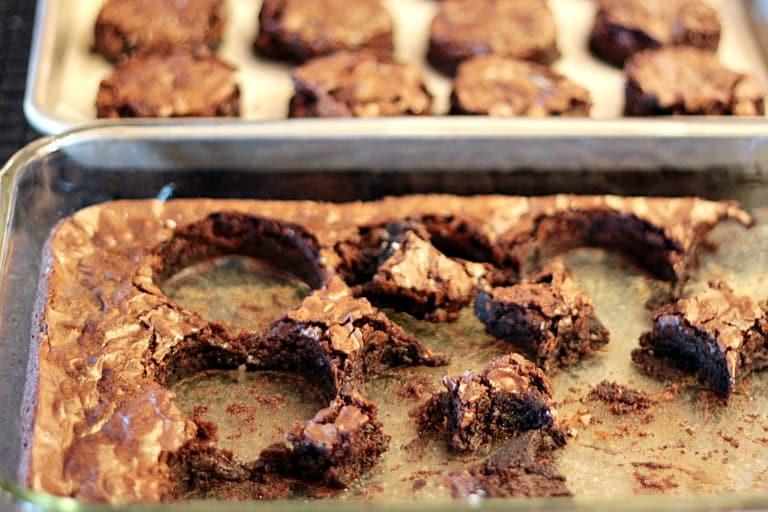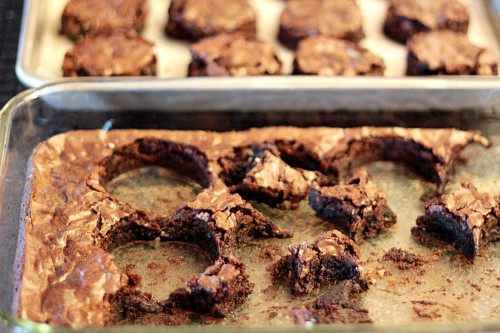 Now for the frosting. Either pop the lid open on your can, or make your favorite frosting. Mine is a very unscientific mix of softened butter, Crisco, vanilla, milk, salt and powdered sugar. This recipe would be pretty close to what I do. After preparing the frosting, I put mine into a Ziploc bag. Frosting brownies can sometimes be a messy task, and I find piping it on works well, and is quite quick.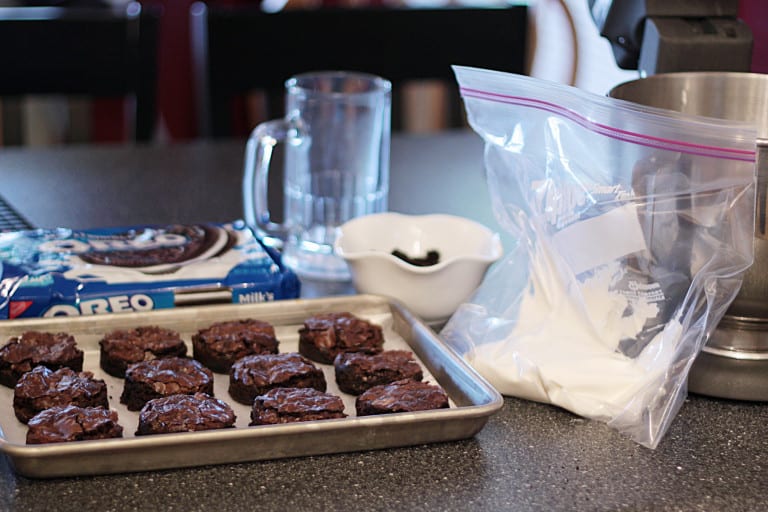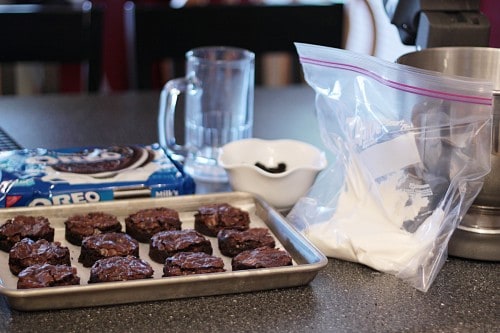 To put my frosting into a bag, I put my bag into a large solid cup, and fill with a spoon.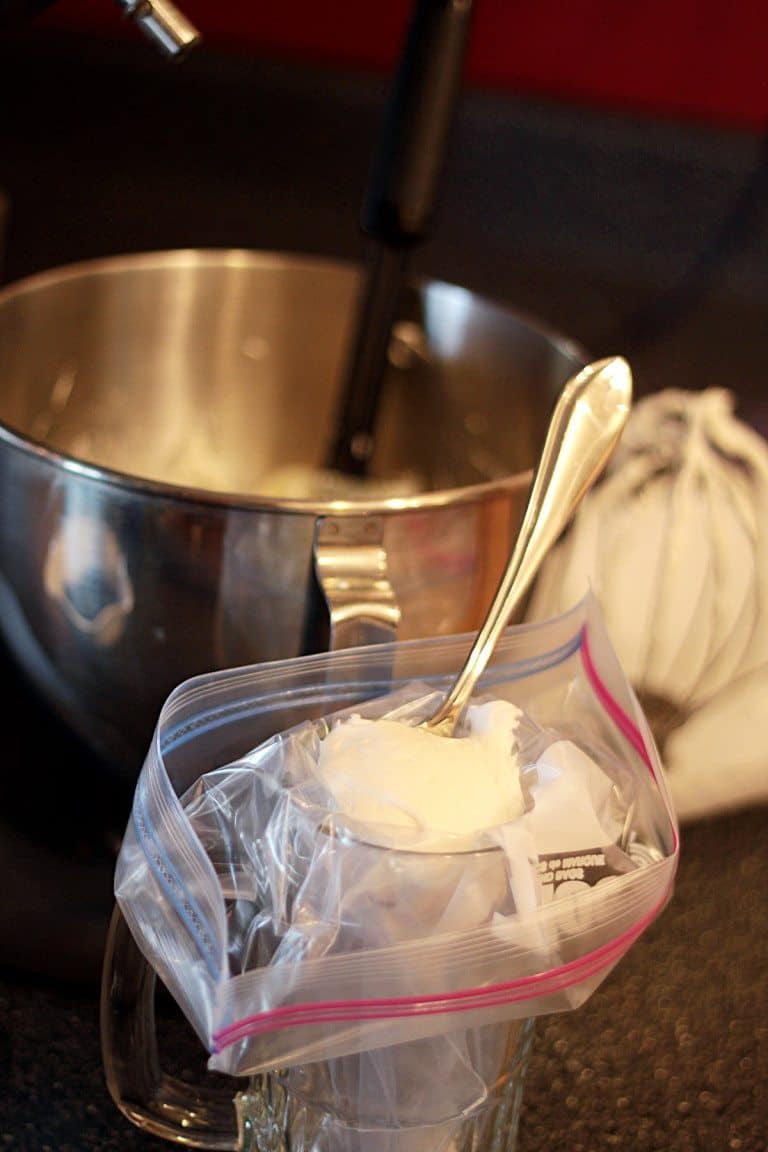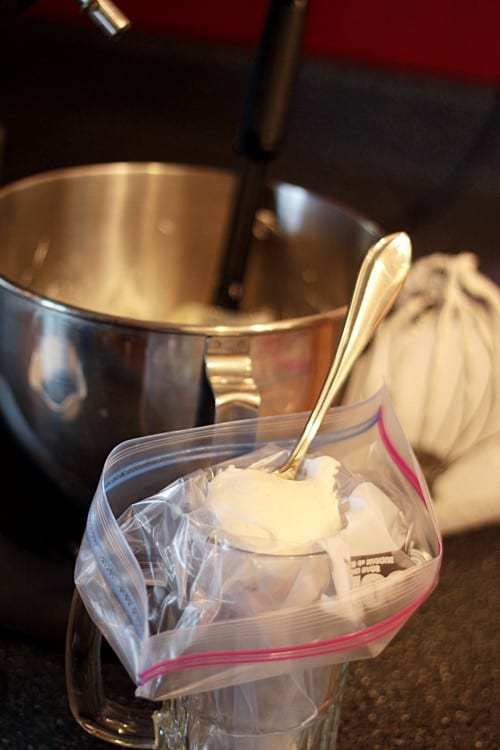 After the frosting is in the bag, I squeeze it towards the bottom, and when ready to frost, I simply snip one of the bottom corners off of the bag.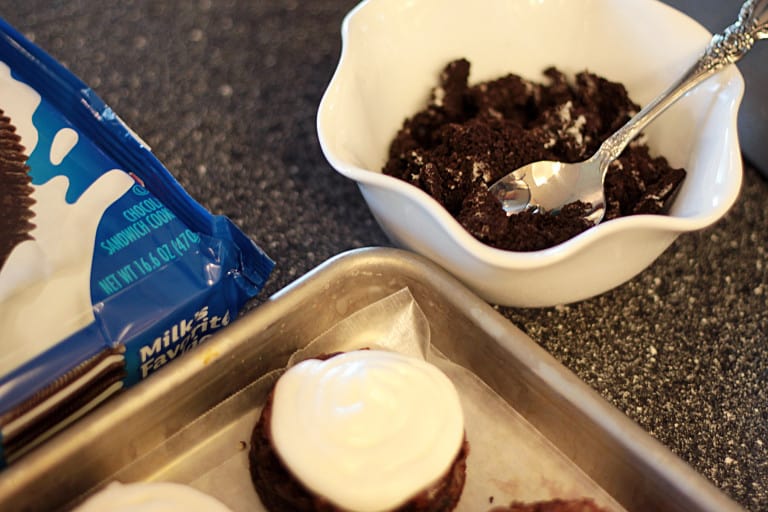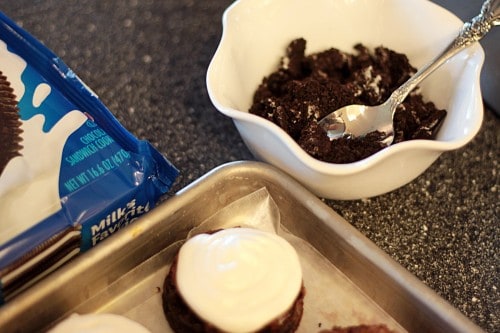 After frosting the brownies, you will want to pull out those left over Oreo crumbs and sprinkle some on top of each one.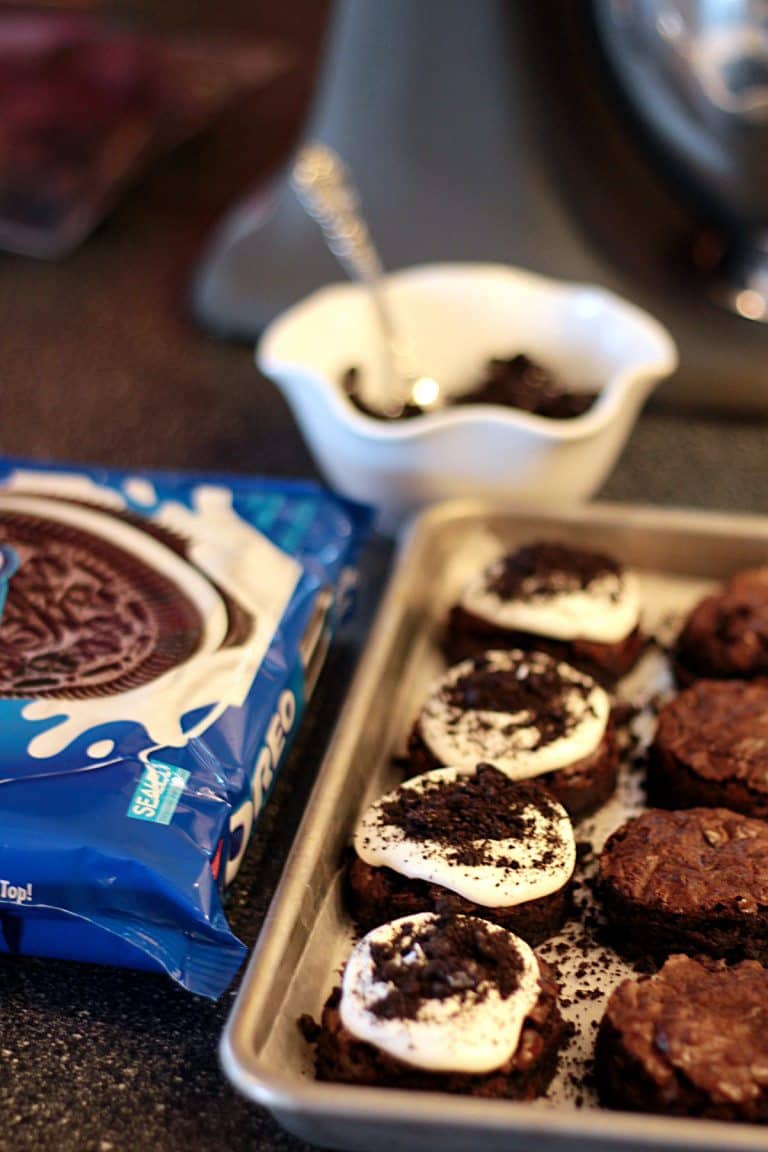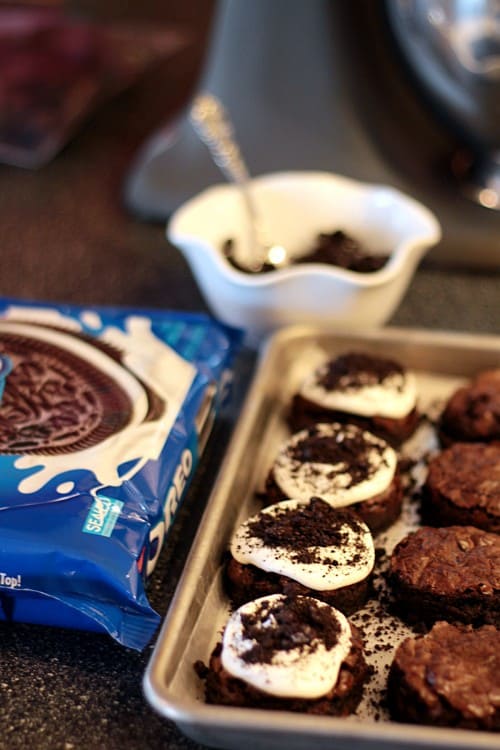 And there you go! DELICIOUS buttercream frosted Oreo brownies.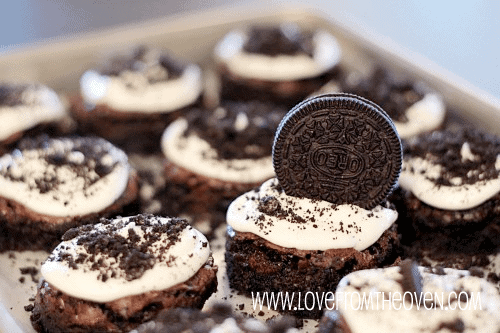 If you want, you can add an Oreo to each brownie. I think mini Oreos would work great for this as well.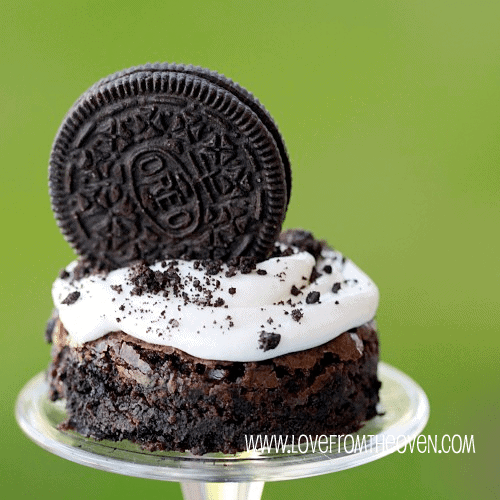 Now go make these and enjoy one, or a dozen, whatever works best for you. 🙂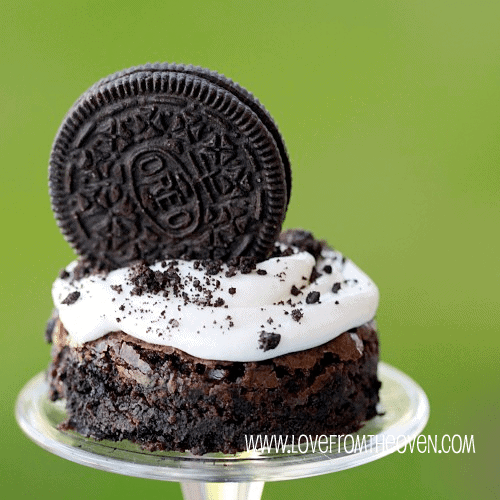 Check out what you can do with the leftovers… Make Oreo brownie trifle! Super simple and a great dessert to let the kids help out with, or even make on their own.