If there is one thing I love more than holiday baked goods and snacks, it's quick and easy holiday baked goods and snacks.  Goodness knows we all have our hands full during the busy holiday season, so whenever I can whip a great treat to share or give, that is a total win in my book.  And this Sugar Cookie Chex™ Mix, it's not only easy, but it's incredibly delicious!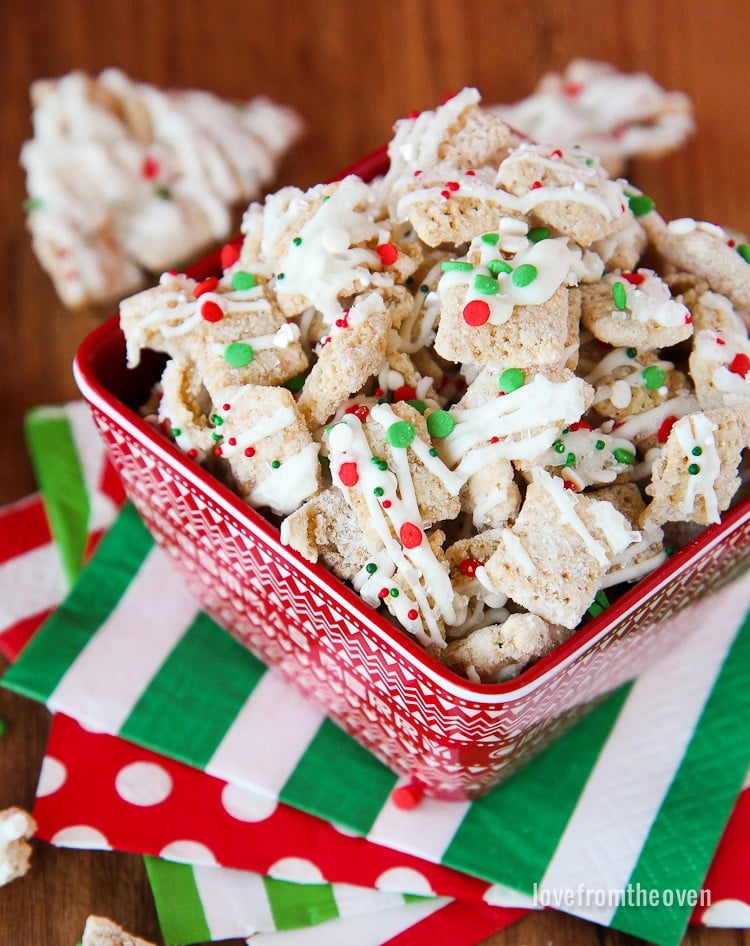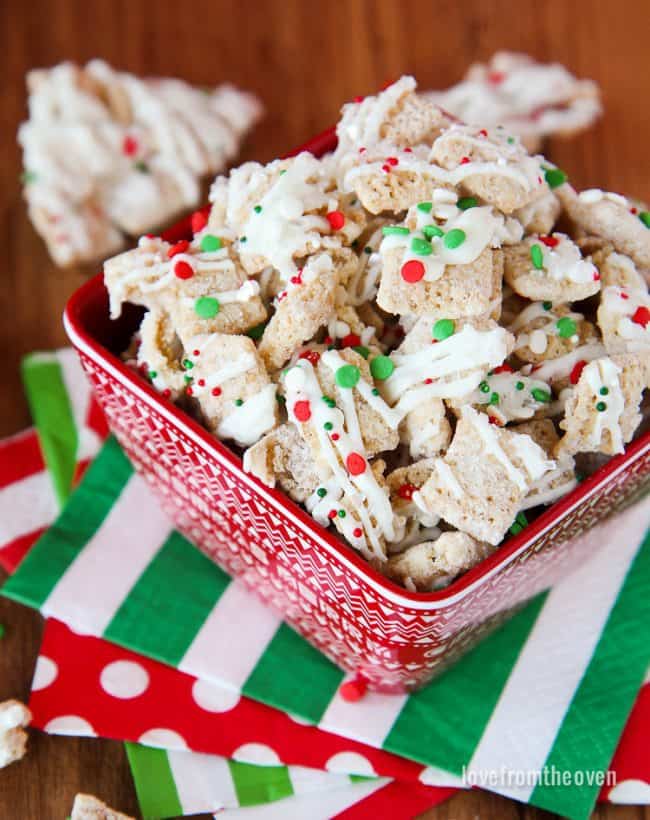 If you've never made Chex Mix, it's super easy to do. For this Sugar Cookie Chex Party Mix recipe, you don't even need to turn on the oven.  All you need is a few minutes and your microwave.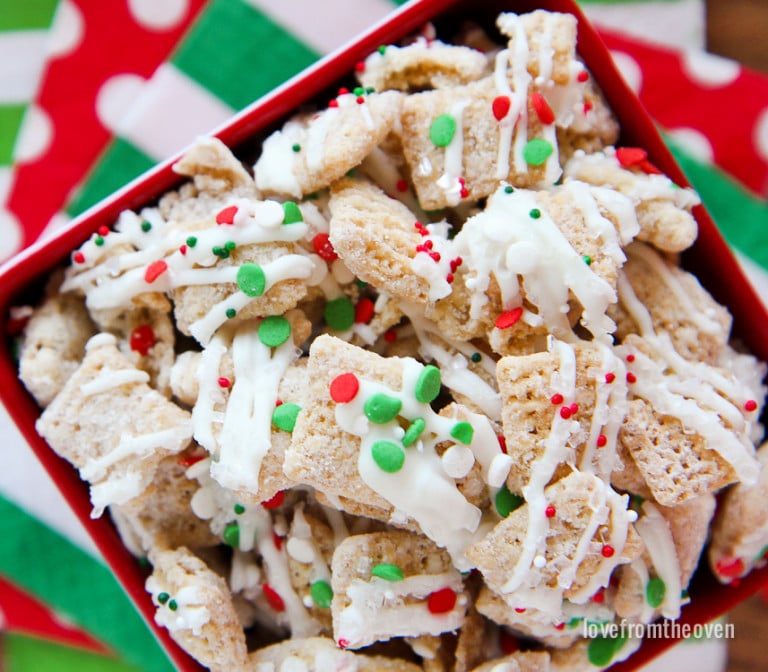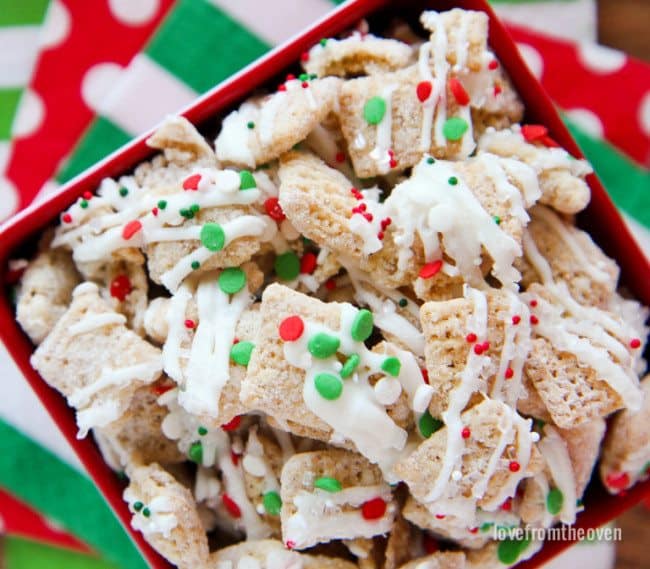 Not only does this make a fabulous snack mix, but it's also great to use for making edible gifts. You can make a bit batch and package it up to give to friends, family and others who you want to do a little something sweet for this holiday season.  It looks great in a clear container such as a mason jar or a clear cup with a lid, but it would also be darling to fill up a cute mug with it as well.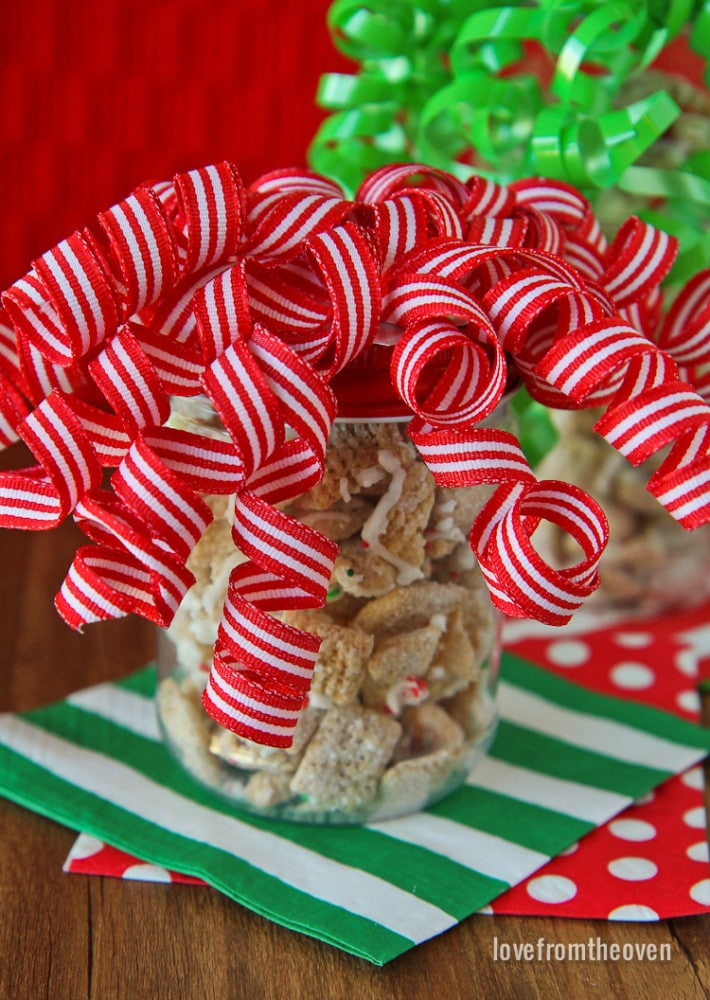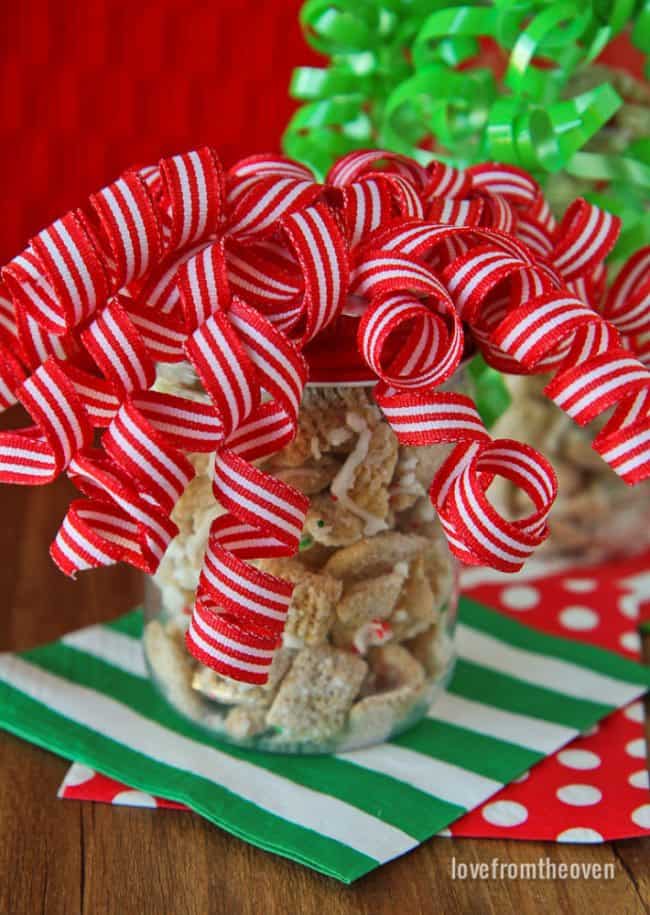 Making this Sugar Cookie Chex Party Mix is super easy.  You start with your simple ingredients which include Rice Chex cereal, butter, granulated sugar, water, vanilla, powdered sugar, white chocolate and some sprinkles.  You start by microwaving your butter, then add your sugar and water, then follow with your vanilla.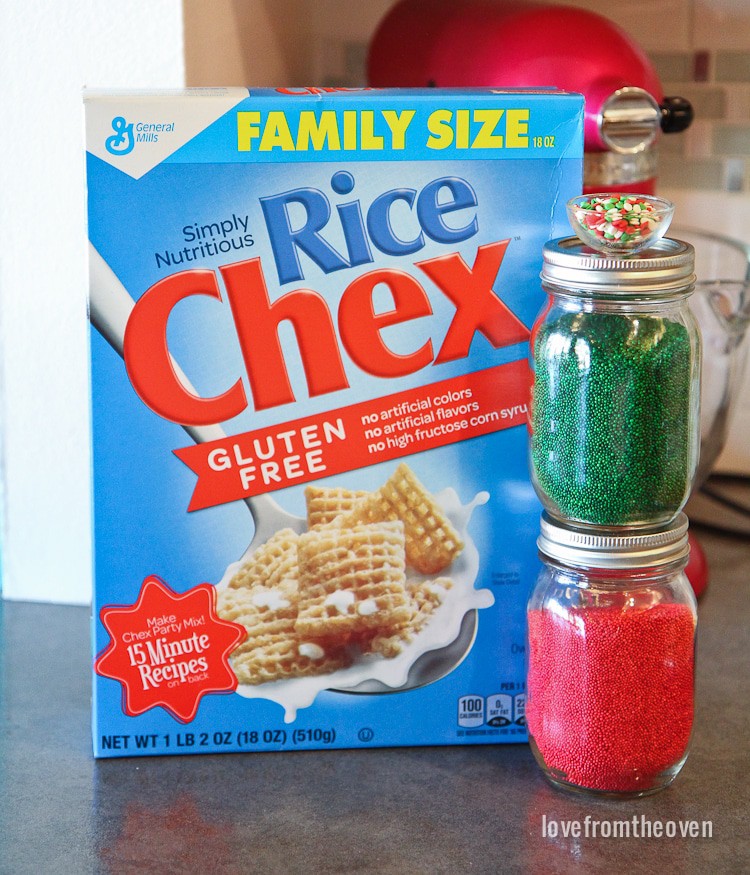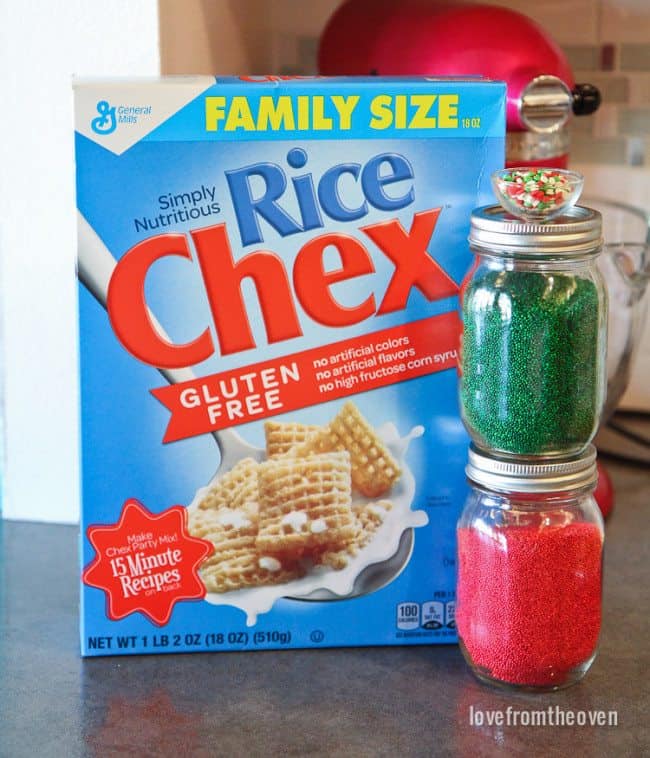 Once that mixture is ready, you'll mix it with your cereal, heating and stirring, heating and stirring.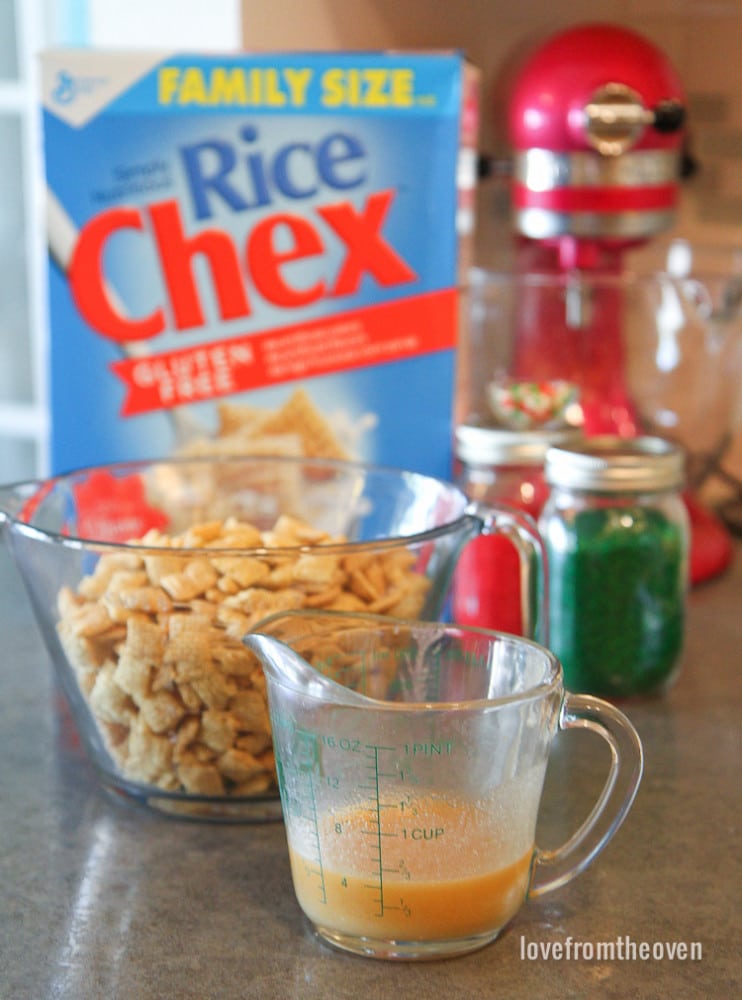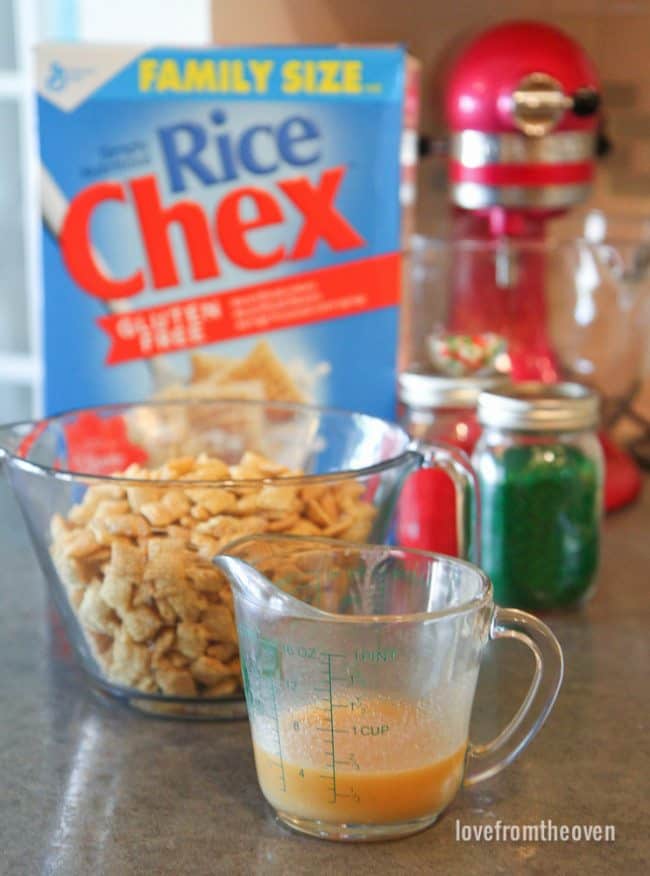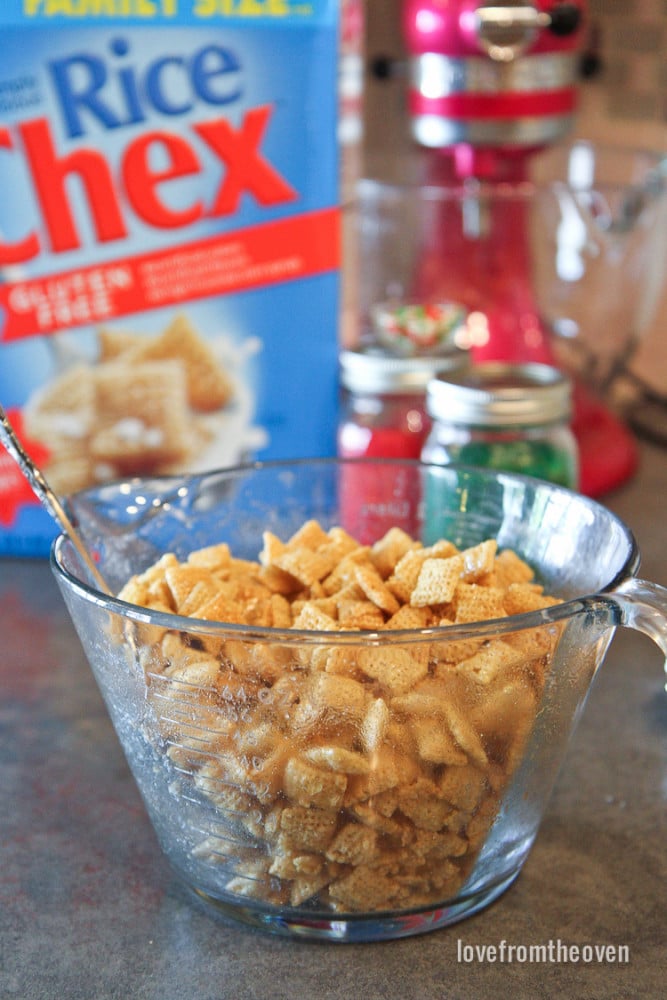 After this you combine it with some powdered sugar.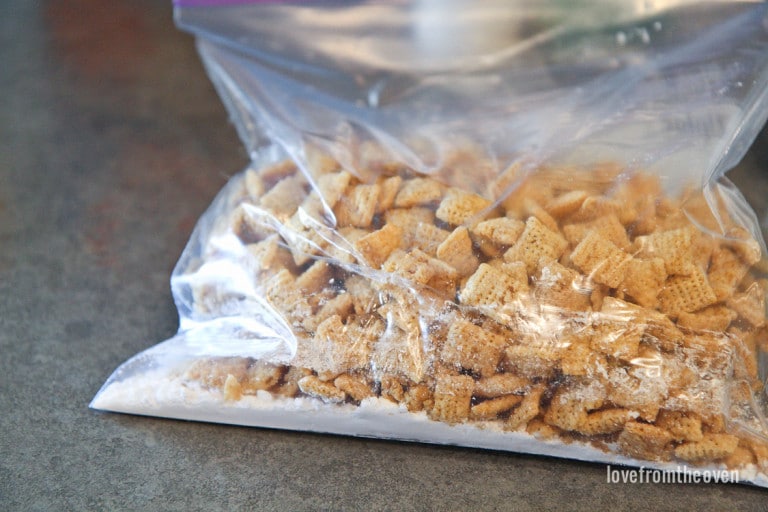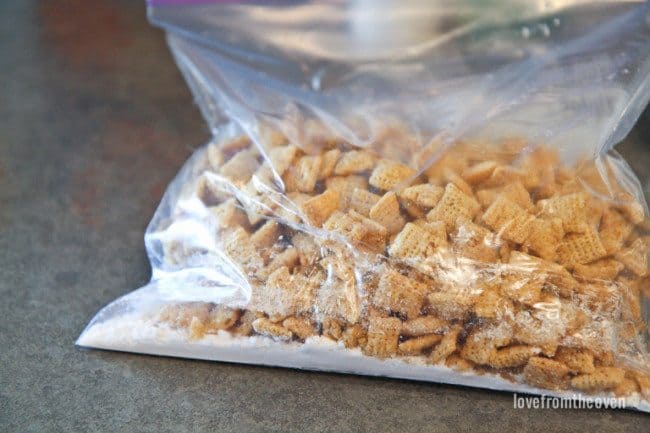 Then the mixture goes onto your prepared pan to be topped with some melted white chocolate and your sprinkles.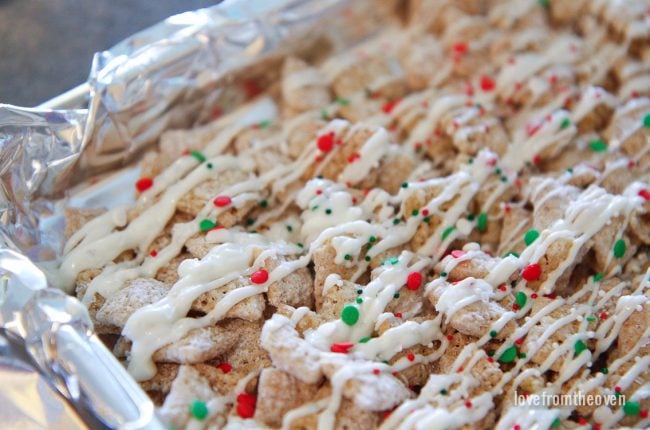 Then it just needs a little time for your white chocolate to set up, after that you are ready to serve, share and package it up to give!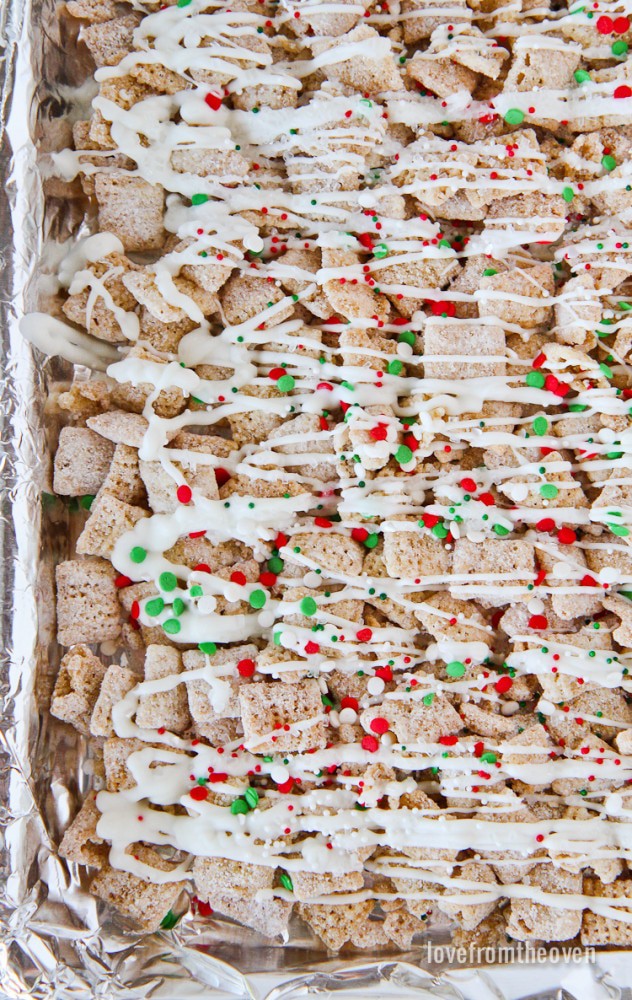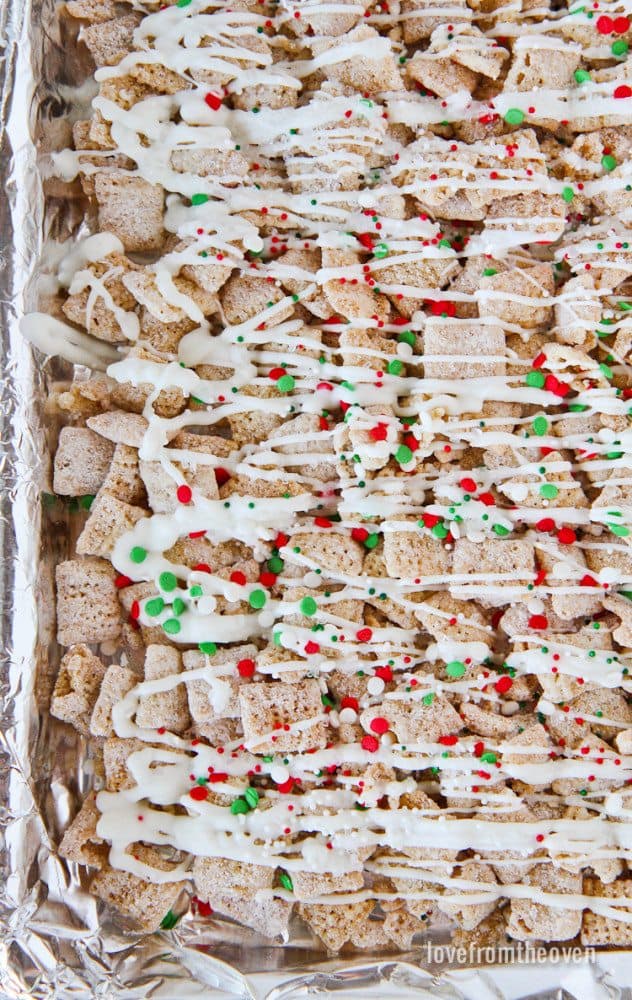 This stuff is seriously tasty.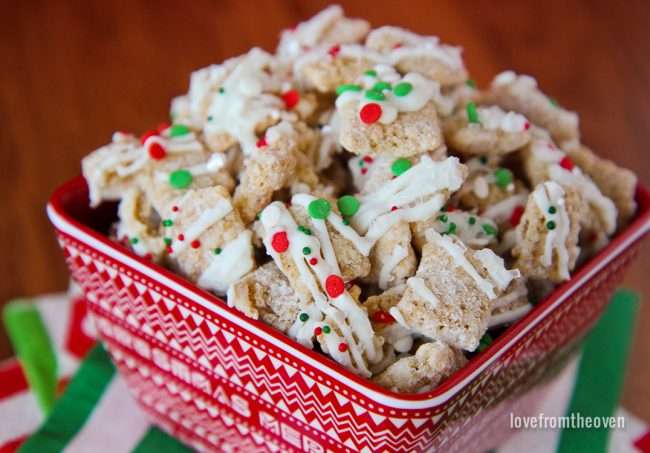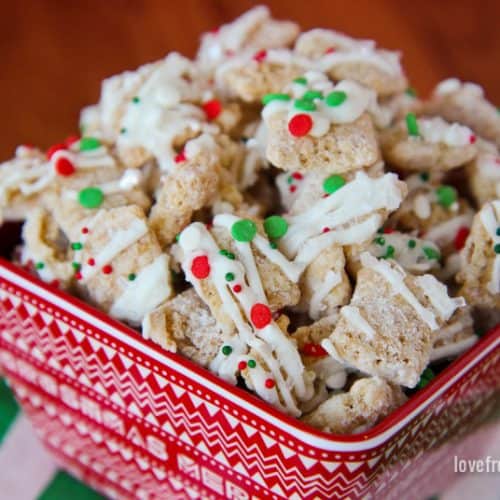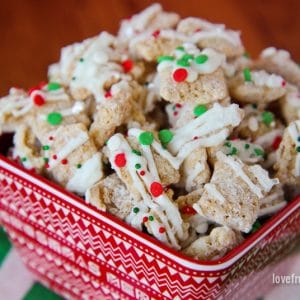 Ingredients
6

cups

Rice Chex™ cereal

1/4

cup

butter

1/3

cup

granulated sugar

1 1/2

teaspoons

water

2

teaspoons

vanilla

1/4

cup

powdered sugar

1

oz

white baking chocolate or 1/4 cup white vanilla baking chips

1

teaspoons

to 2 gluten-free colored edible glitter or sugar sprinkles
Instructions
1. In large microwavable bowl, measure cereal; set aside. Line cookie sheet with waxed paper or foil.

2. In 2-cup microwavable measuring cup, microwave butter uncovered on High 30 seconds or until melted. Add granulated sugar and water; microwave uncovered on High 30 seconds or until mixture is heated and can be stirred smooth. Stir in vanilla. Pour over cereal, stirring until evenly coated.

3. Microwave uncovered on High 4 minutes, stirring every minute, until thoroughly glazed. Sprinkle with powdered sugar; mix well.

4. Spread on cookie sheet. In small microwavable bowl, microwave white chocolate uncovered on High 30 to 60 seconds, or until it can be stirred smooth. Place in small resealable food-storage plastic bag; cut off small corner of bag. Squeeze bag to drizzle white chocolate over snack mix; sprinkle with edible glitter. Cool until white chocolate is set, about 10 minutes.

Tips:

Techniques: For an easy and even way to apply the powdered sugar, pour sugar into large resealable freezer bag. After removing cooked snack mix from microwave, let stand in bowl 1 to 2 minutes to cool, then pour into bag and shake!
Notes
Recipe courtesy of Chex Cereal.
Make sure to add this, or one of the other delicious Chex Mix recipes, to your holiday treat making list. This is such a fantastic no-bake option, and perfect for filling up cute cups and containers for homemade edible gifts!  These are some delicious options…
1. Muddie Buddies
2. Original Chex Party Mix
3. Pumpkin Spice
4. Cheesy Ranch
5. Cranberry Nut
6. Cajun Kick
7. Chocolate Mint
8. Sugar Cookie Chex Party Mix
9. Chex Bar
10. Brown Sugar Spice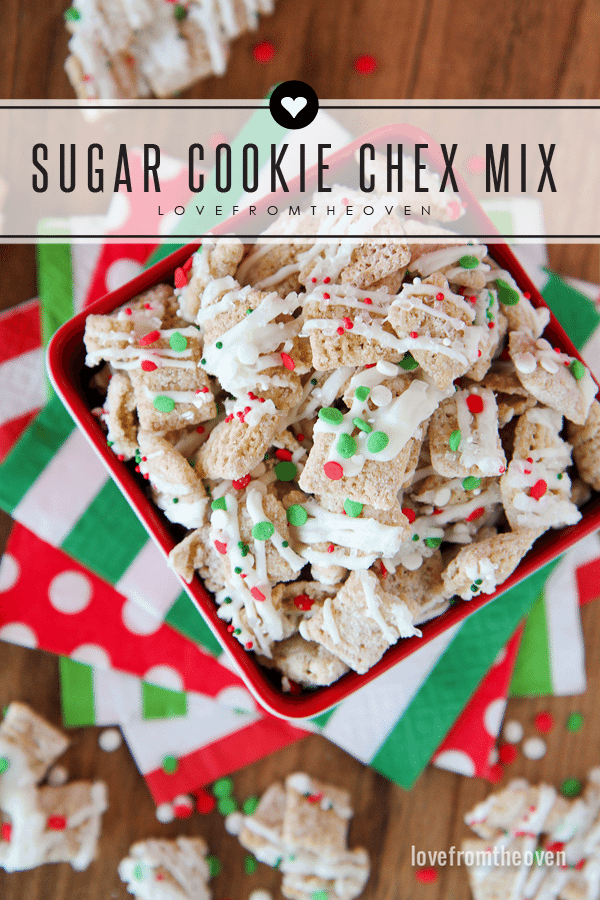 This is a sponsored conversation written by me on behalf of Chex™. The opinions and text are all mine.