Lately I seem to be seeing a lot of recipes that are using Greek Yogurt in place of other ingredients, mainly butter and oil.   The Double Dark Chocolate Cookies I made a few months ago that used Greek Yogurt were a huge hit (and some of the moistest cookies I've ever made), and I regularly use Greek Yogurt in my muffin recipes, so I figured that it was time to try it in some other recipes.   I've used Greek Yogurt in my More Fudge Less Pudge Brownies, but I wanted to see how it would work in a regular brownie mix straight off of the shelf.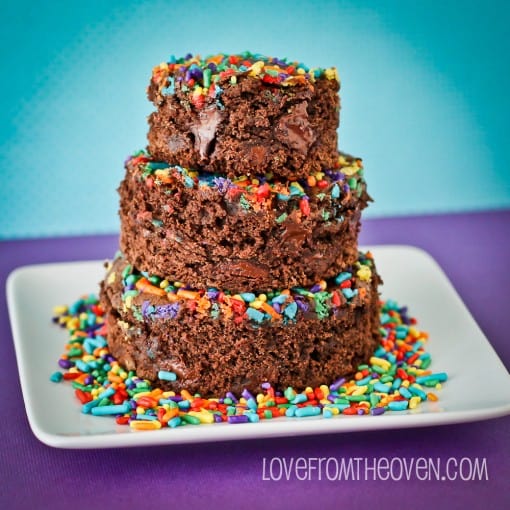 I would say it worked out very well.   I've seen a few variations on using Greek Yogurt in brownies, with some calling for nothing but yogurt and others calling for water and or eggs.  I decided to go with Greek Yogurt, the amount of water called for on the box and one egg white (I figure that was like a halfway point between egg and no egg).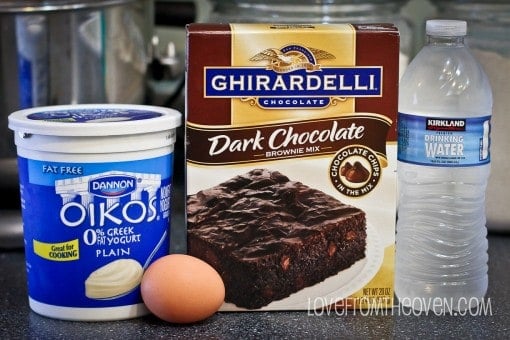 You can use this with any brownie recipe.   The important part is that you will swap out your oil for Greek Yogurt.  It's not an even swap, however much oil the recipe calls for, you will use half of that much Greek Yogurt.  This recipe called for 1/2 cup of oil, so instead I used 1/4 cup of Greek Yogurt.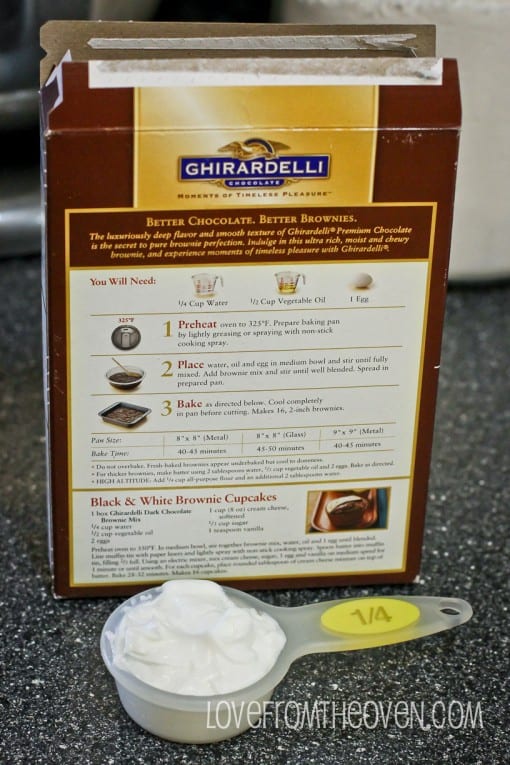 I used 1/4 cup of water, 1/4 cup of Greek Yogurt and 1 egg white.   The batter mixed up just like it normally does, and tasted great (hello, it's brownie batter!) though did have a slight bit of a tang to it (though hard to notice with the dark chocolate).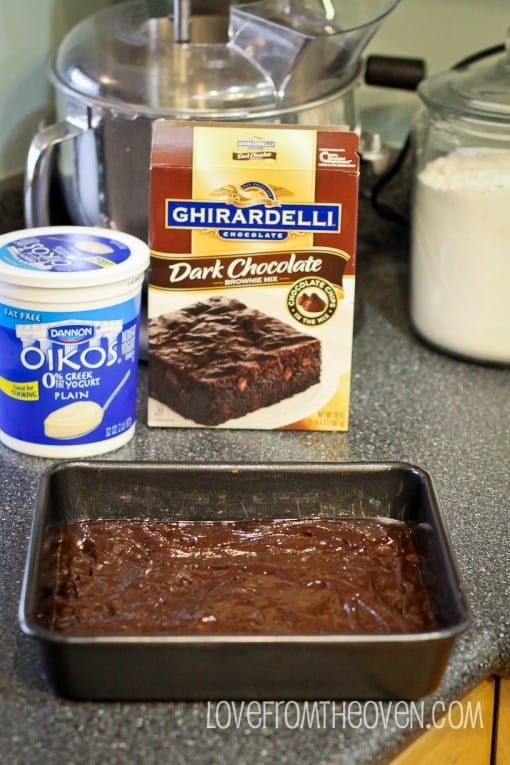 Because I wanted my pickiest and most suspicious eater to try these, I made sure to make them extra enticing – which means I loaded them up with sprinkles.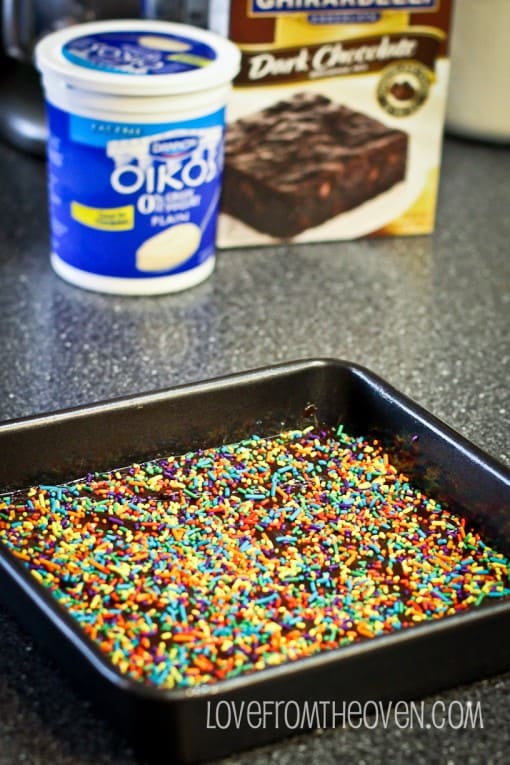 I baked for the amount of time called for on the box.  I could have probably baked them 3-5 minutes less, but they turned out great.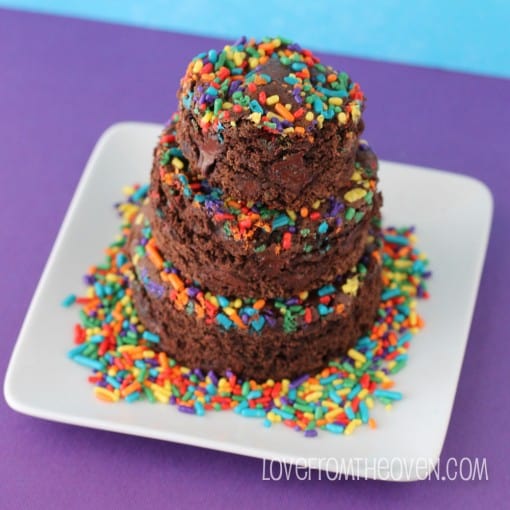 Taste testers agreed that these tasted great, and nobody suspected one of my secret substitutions.  Woohoo!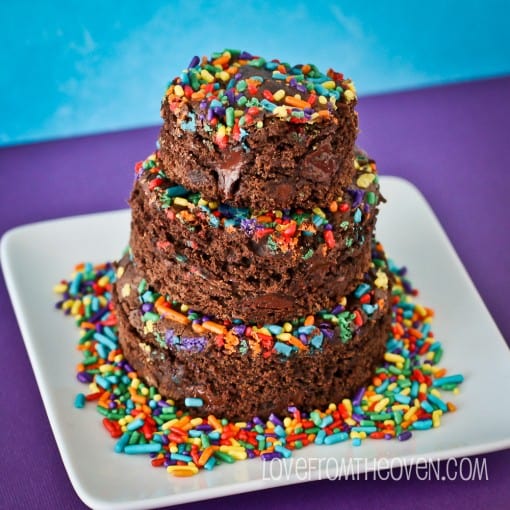 So next time you are baking up some brownies, try the Greek Yogurt swap.  I think 1/4 cup of Greek Yogurt sounds a lot more appealing than 1/2 cup of oil.   If you want to try some other recipes with Greek Yogurt, check out the following…
Double Dark Chocolate Cookies (these may be one of the best cookies I've ever made – LOVE them).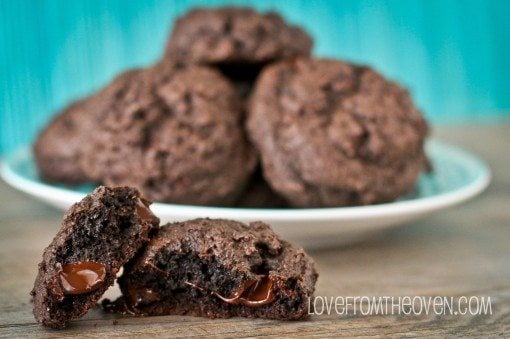 And if you want to make your brownies from scratch, try the More Fudge Less Pudge Brownies.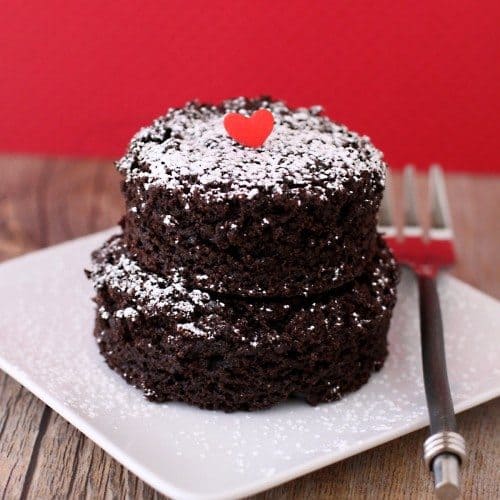 All three of these recipes will take care of those chocolate cravings!