Life is full of hard decisions. What to for a living, where to live, who to marry, what to name your kids, making chocolate cake or vanilla cake, things like that. For the first few, I'm afraid you are own your own, but when it comes to chocolate cake or vanilla cake, I say go for both. And add in some Oreos while you are at it. Cookies and Cream Cake anyone?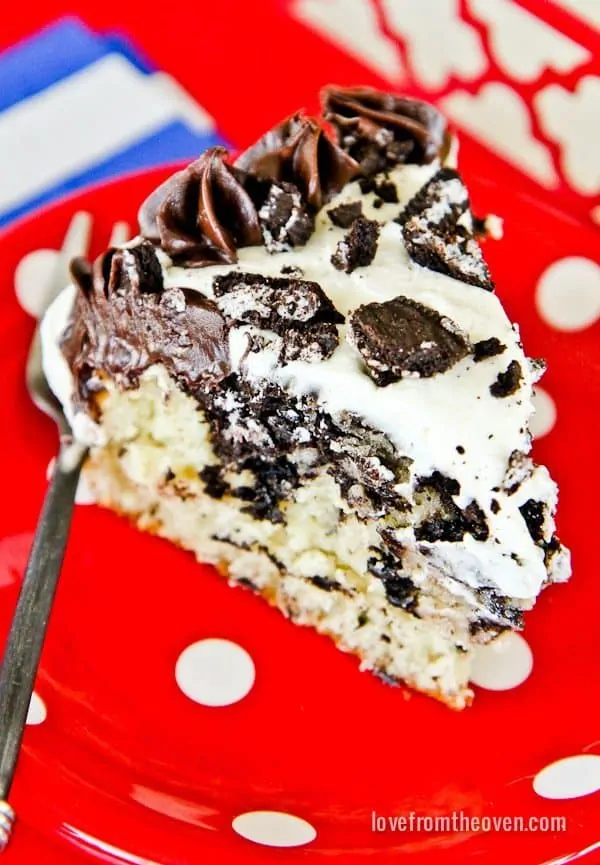 Yes, yes to chocolate and vanilla and Oreo Cookies in cake!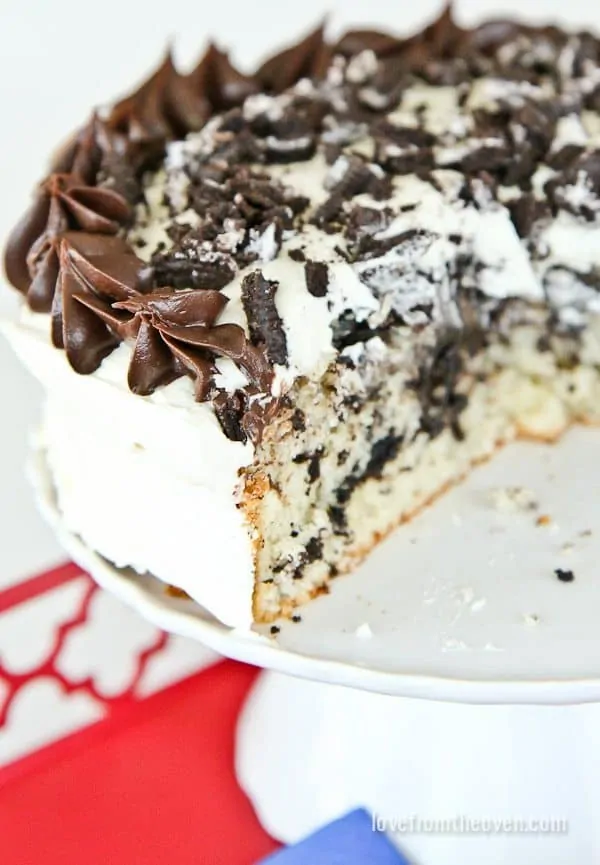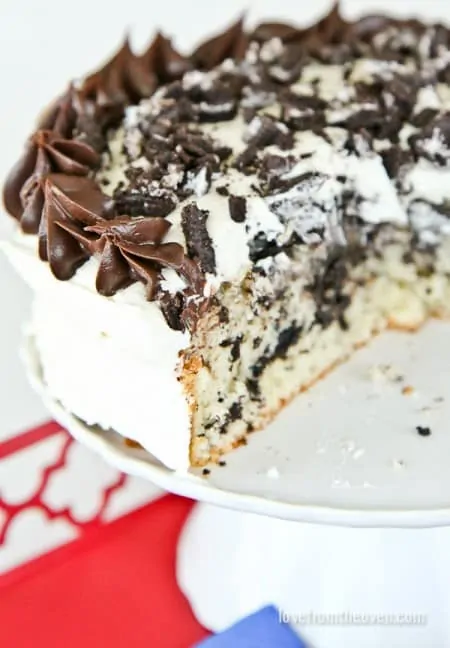 This cake was crazy good. I made this for my brother's birthday recently. I couldn't decide between chocolate or vanilla cake, so my bright daughter suggested a marble cake, that way you can have both of your cakes and eat them too!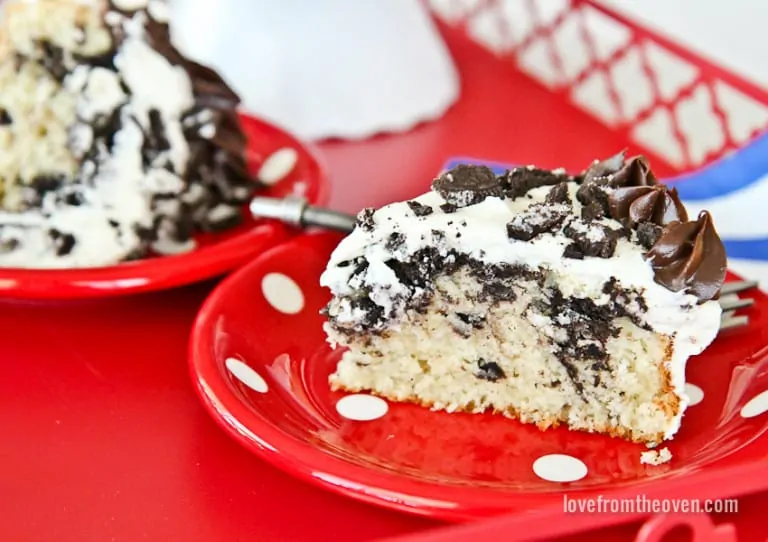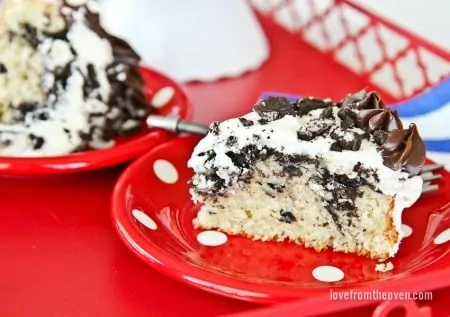 A few months back I had made Marble Cupcakes using a recipe from my friend Sally over at Sally's Baking Addiction. The cupcakes were amazing and I knew the recipe would be absolutely perfect for what I wanted to create with this cake.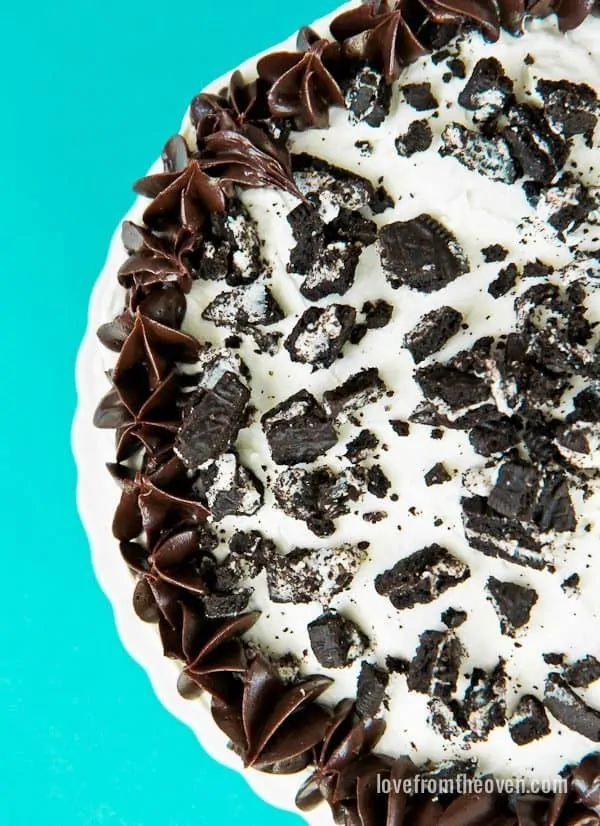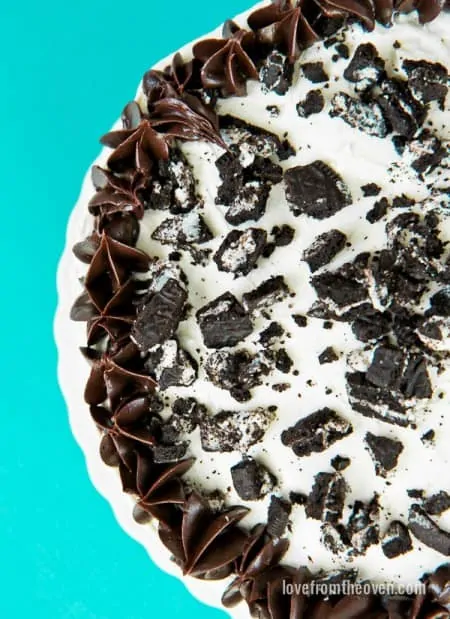 I love a cookies and cream, it's a flavor combination I've used more than a few times…
Oreo Truffle Stuffed Cupcakes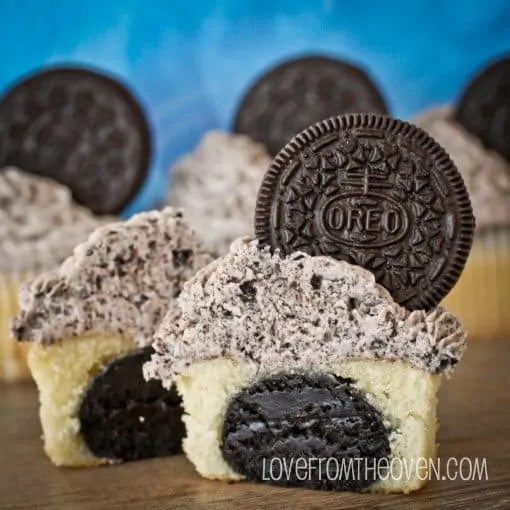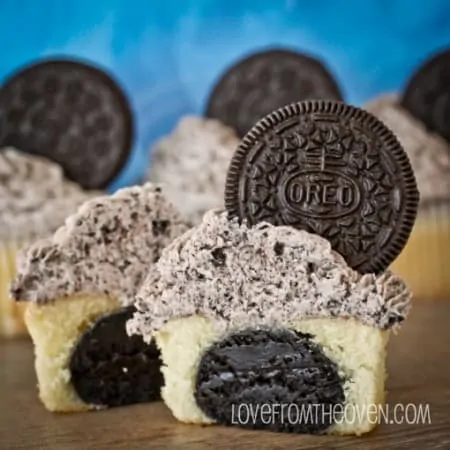 Cookies And Cream Oreo Overload Brownie Bars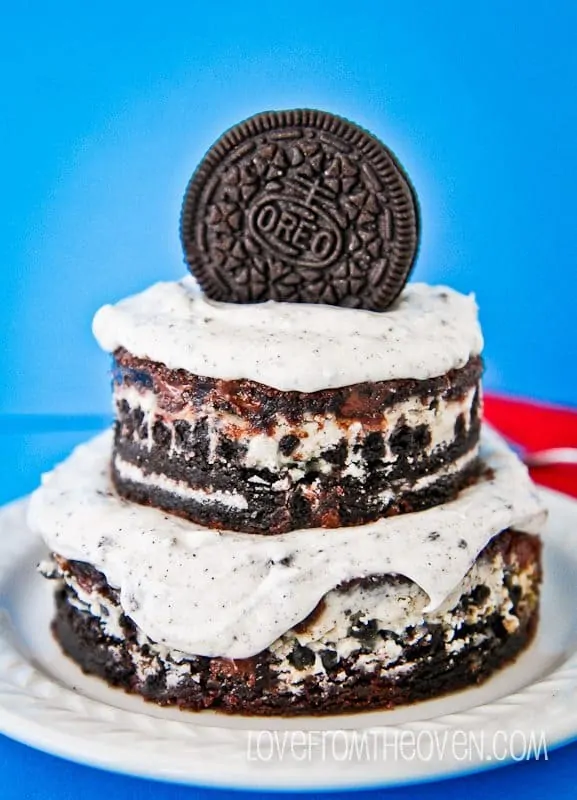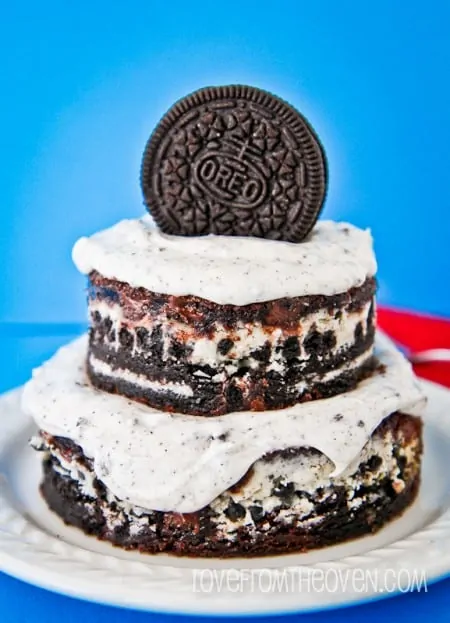 Cookies & Cream Magic Cookie Bars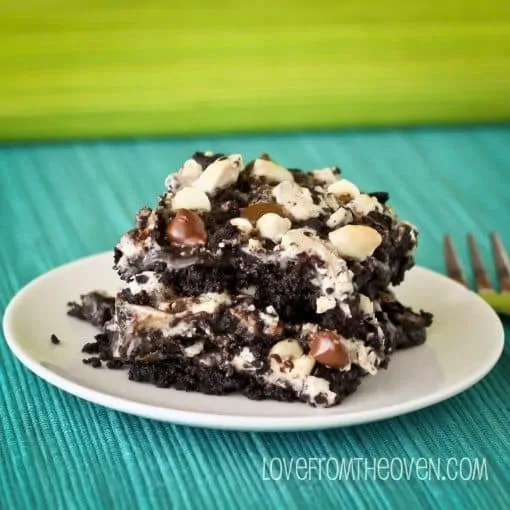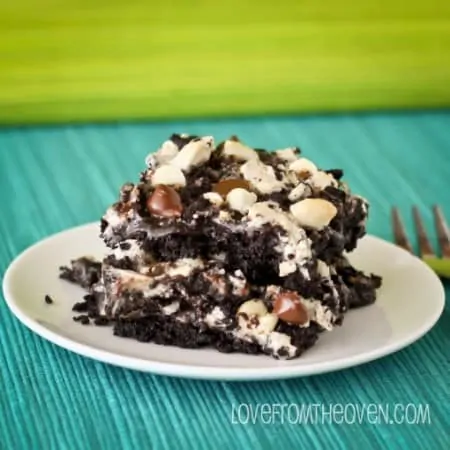 Cookies & Cream Oreo Dessert Jars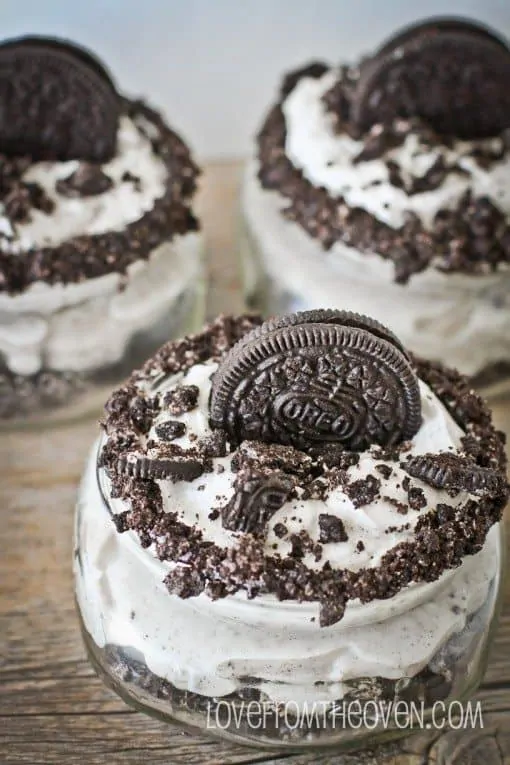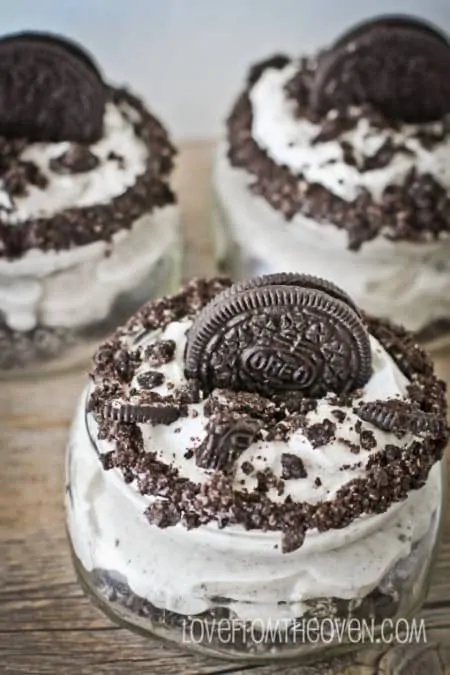 Cookies & Cream Brownie Bowls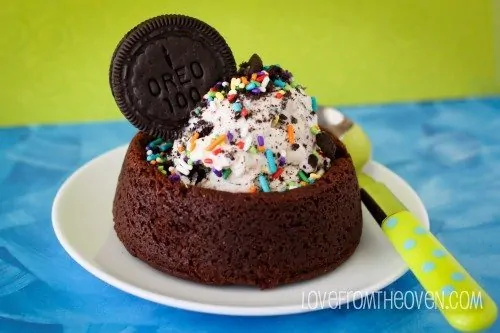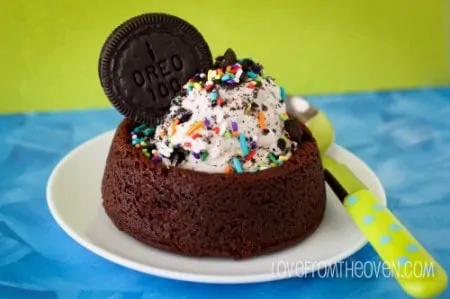 Easy Homemade Cookies & Cream Ice Cream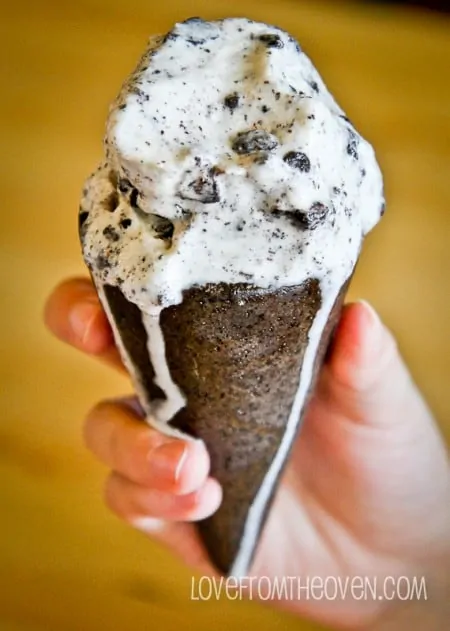 Cookies and Cream Brownies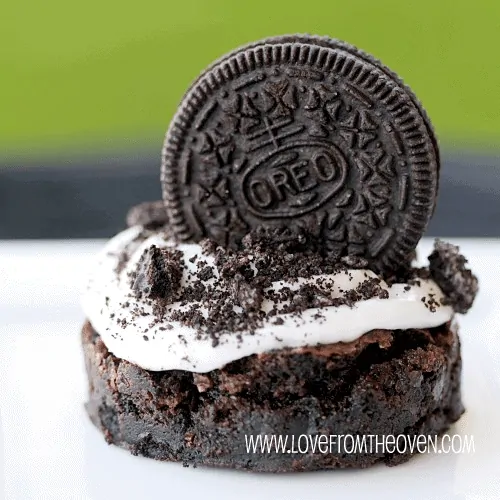 Cookies & Cream Crispy Treats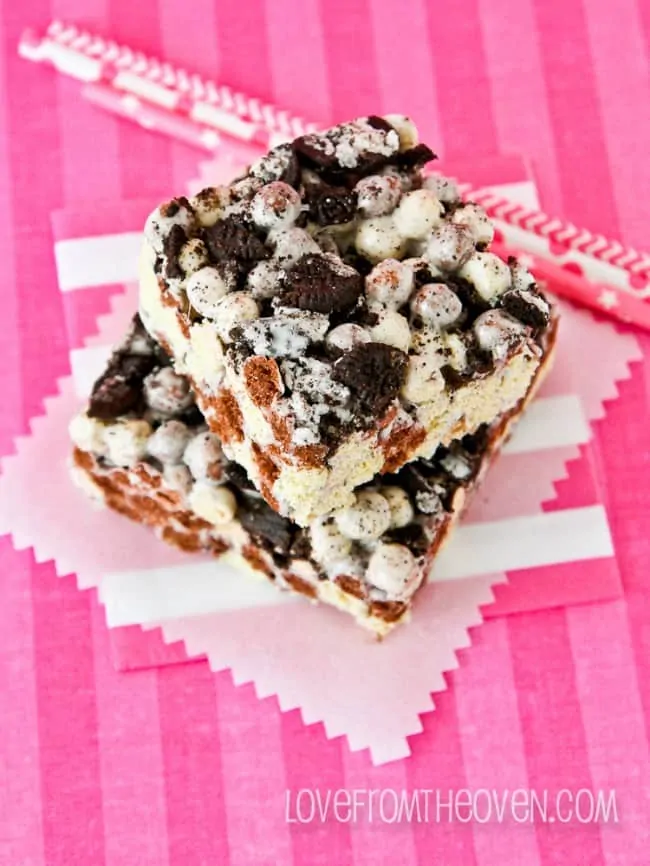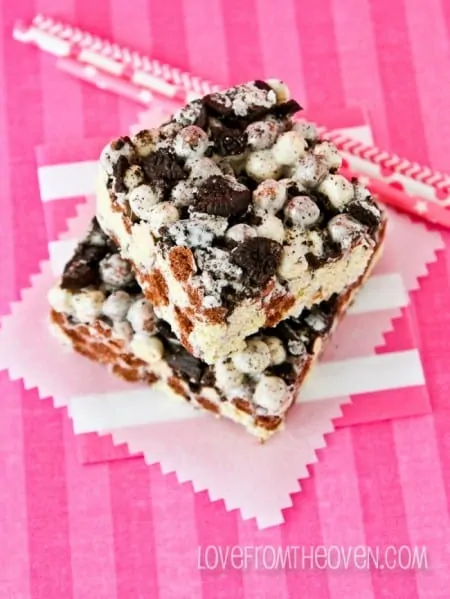 Clearly I enjoy that whole Cookies And Cream thing! If you have never combined vanilla frosting with Oreo Cookies, you need to change that. It is one of the greatest combos of flavors ever. If I could I would replace all of the filling in Oreos with buttercream frosting. It's amazing. I love to make brownies and top them with vanilla frosting and add Oreos. This combo can magically transform box brownies, trust me.
Now let's get back to this cake. Oh, this cake…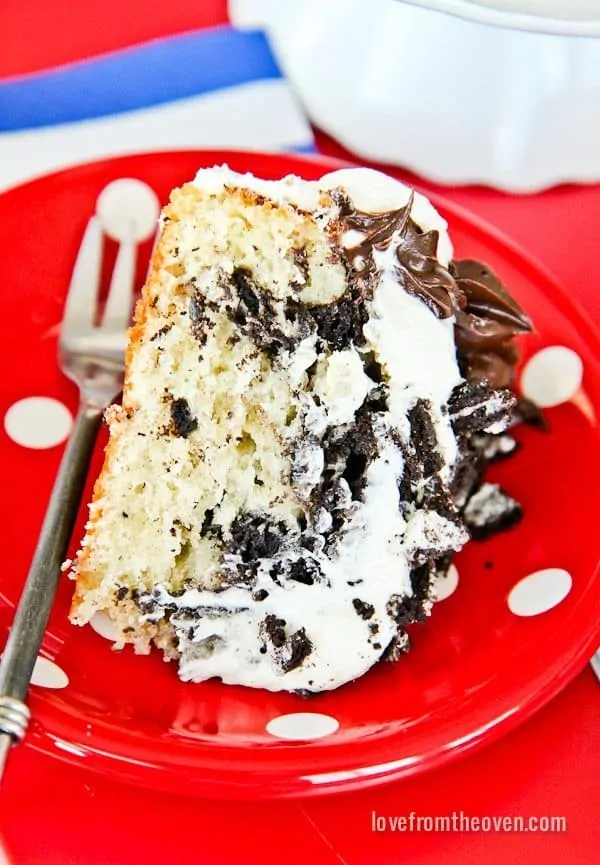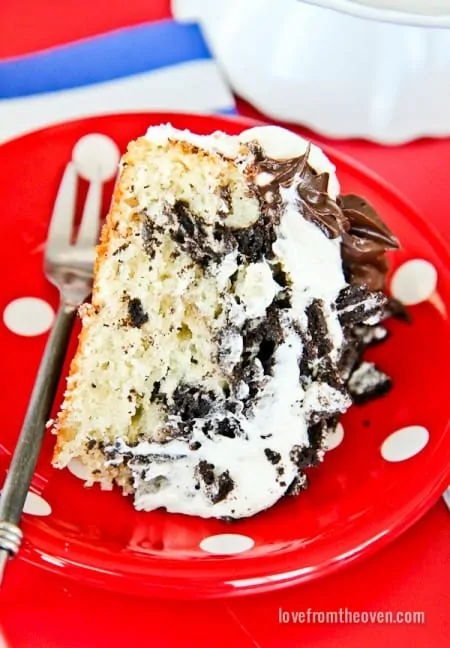 Because I barely altered Sally's recipe, I'm going to send you to her site for the recipe. To transform this recipe from a marble cake to a marble cookies and cream cake, all I did was add crushed Oreos to my vanilla cake batter and, and then sprinkle crushed Oreos all over the top of the cake. You can mix the Oreos in with the frosting, but I find it cane sometimes turn the frosting a bit gray, and that wasn't the look I was going for.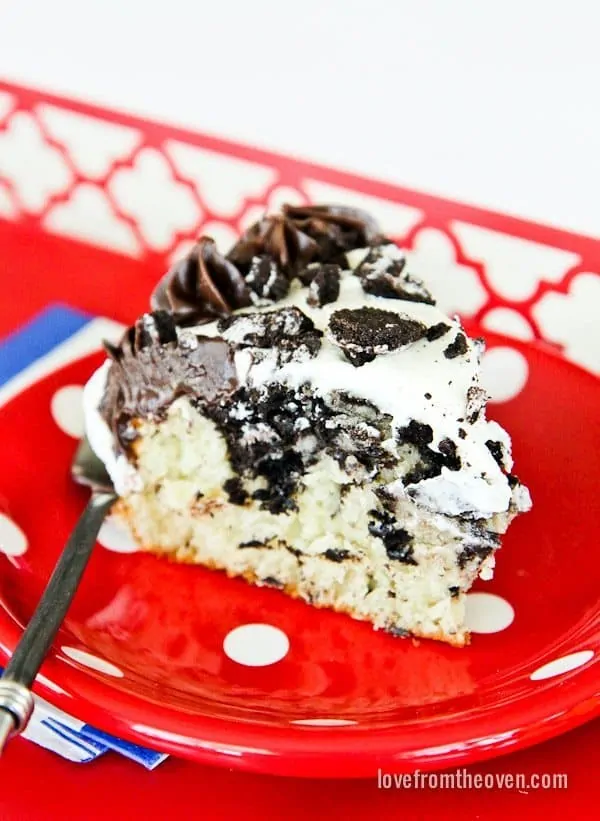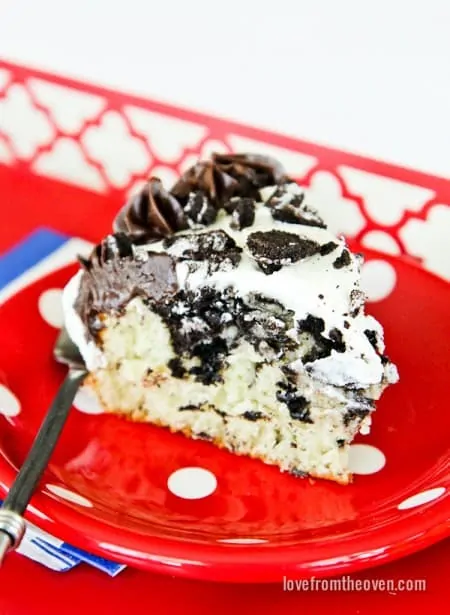 While you are at Sally's site, make sure to check out her awesome cookbook, Sally's Baking Addiction. It's a great one to have in your collection, full of fabulous recipes that you will find many reasons to make.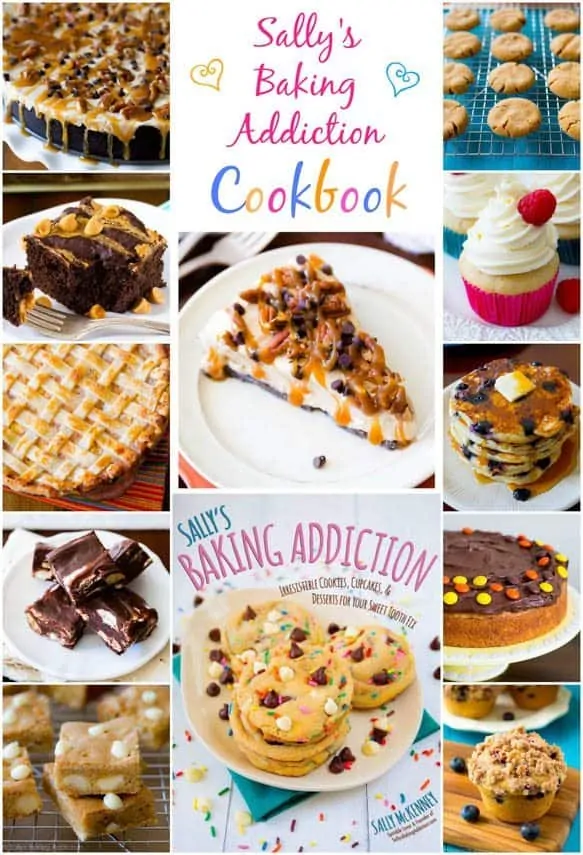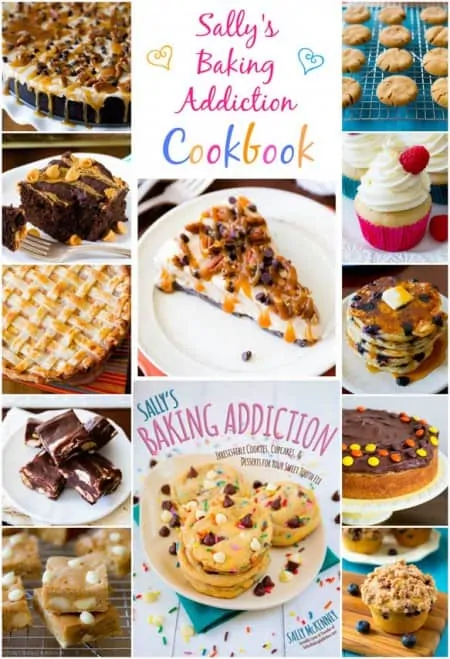 You can find the recipe I used to make this cake here, it is the MARBLE CUPCAKE RECIPE – just add in 1 cup crushed Oreo Cookies to your vanilla cake batter just prior to baking, and use 1 cup crushed Oreo Cookies to sprinkle on top of your frosting. While this is based off a cupcake recipe, Sally lists instructions for using the recipe to create a cake like I did.
And if you want even more cookies and cream goodness, I have you covered. Check out this awesome recipe collection, it's like a cookies and cream dream!