Let's talk cookies. Chocolate Chip Cookies to be exact. I can't think of another baked good with more variations. There are probably millions of chocolate chip cookie recipes and just as many differences in personal preferences for those recipes. There are cakey cookies, crispy cookies and chewy cookies. Underbaked cookies and overbaked cookies. Giant cookies and bite size cookies. Cookies packed with loads of mix ins and minimalist cookies that stick to just chocolate chips. The chocolate chip cookie, so simple yet pretty complex.
If you are like me, you are always on the look out for a new, better, different or unique chocolate chip cookie recipe. I have ones I like, but am always looking to try more and am fascinated by how tiny little differences in recipes can lead to such different outcomes.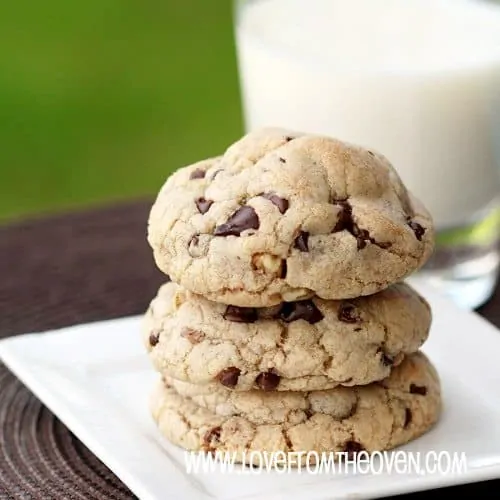 I thought I would share some of my favorite recipes and also see what other bakers and bloggers are doing with their chocolate chip cookies.
First, I'll start with my own favorites…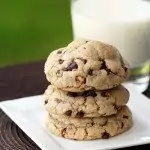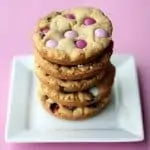 1. Levain Bakery Inspired Chocolate Chip Walnut Cookies
2. Neiman Marcus $250 Chocolate Chip Cookie Recipe
3. Chocolate Chip Cookies Baked In A Whoopie Pie Pan
Now let's check out all of the different chocolate chip cookies that other bakers and bloggers are mixing up…
The hard part now, which one to make first! What is your favorite chocolate chip cookie recipe???