I whipped up a new muffin recipe this week, Butterscotch Banana Muffins.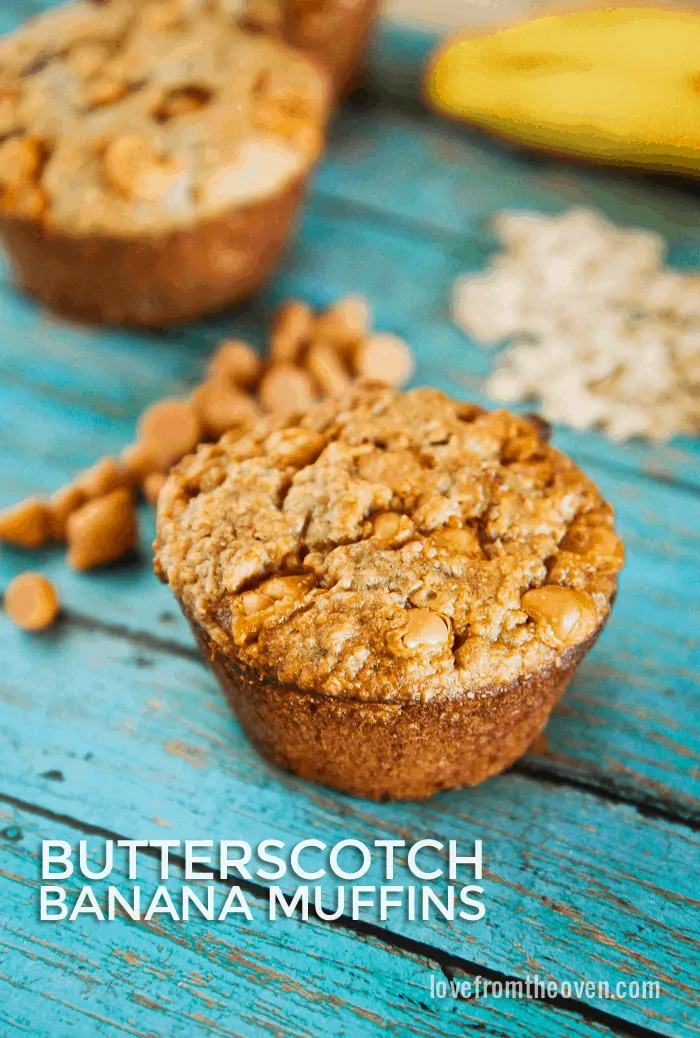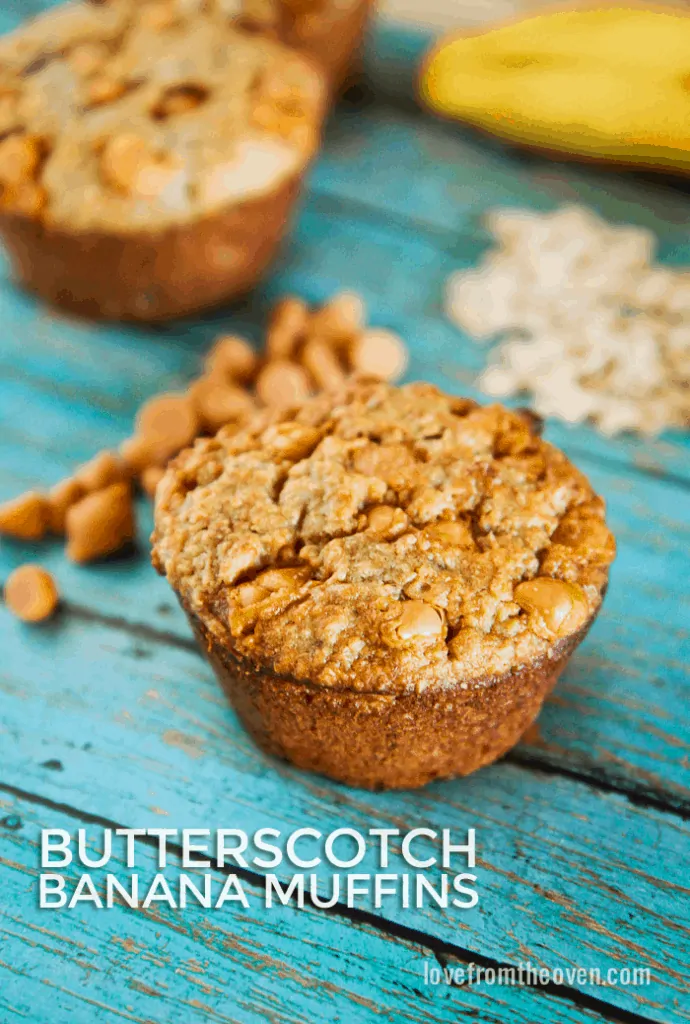 I know. I make a lot of muffins. Maybe an abnormal amount of muffins. But they are such a great food. They are easy to make. They freeze well. They transport well. They are perfect for a quick breakfast or grab and go snack. And I find them very forgiving and flexible when it comes to recipes, you can really get creative with them. I absolutely adore the flavor combo in these oatmeal butterscotch banana muffins.
BUTTERSCOTCH BANANA MUFFINS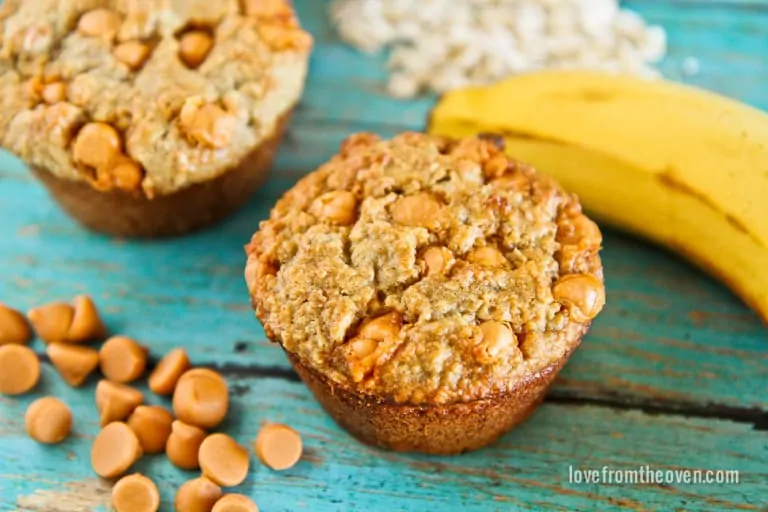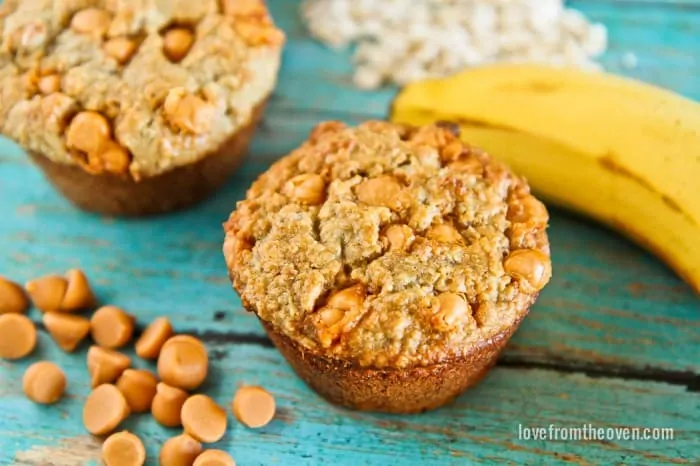 This recipe is made entirely with oats, without any traditional flour. I have always been a big oats and oatmeal fan. I love the chewy texture and the slightly sweet nutty taste of oats. So when I make an oatmeal muffin or cookie, I want a lot of that oatmeal taste. These muffins totally deliver on that. Pairing them with butterscotch chips gives them the flavor of my favorite type of oatmeal cookie, the oatmeal scotchie. So delicious!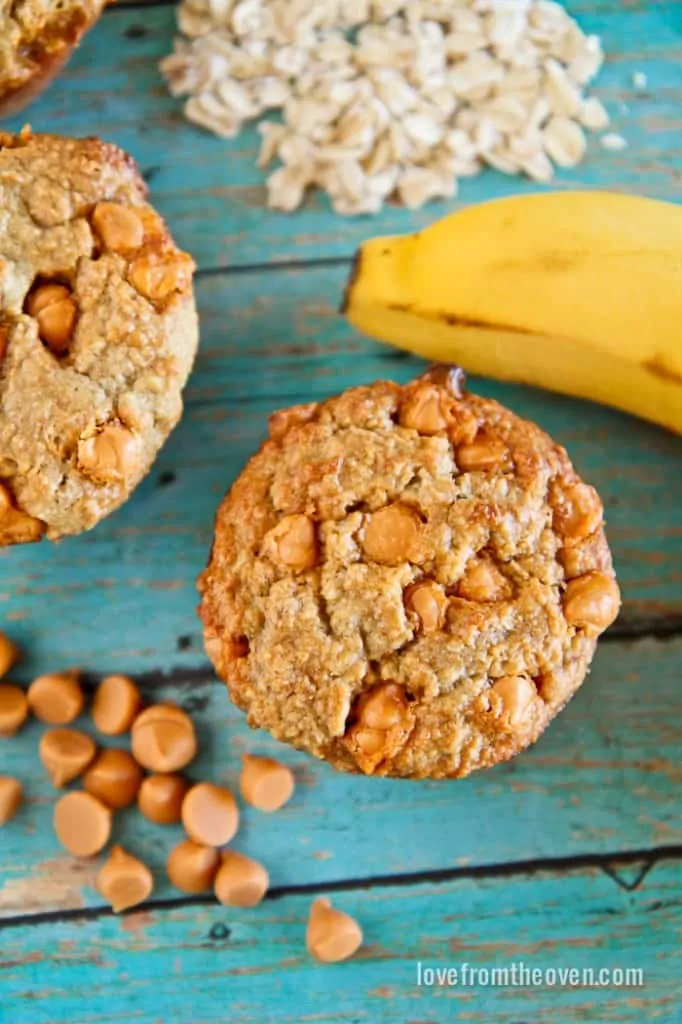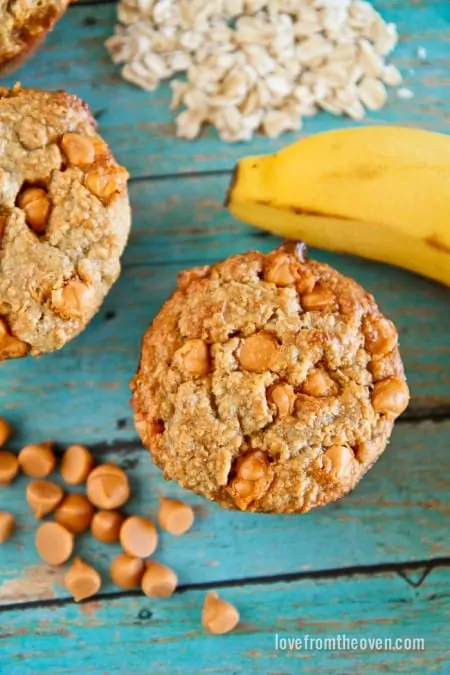 By replacing traditional flour with oats in these muffins (by using a mix of oats and oat flour made from grinding your oats), you take out the wheat.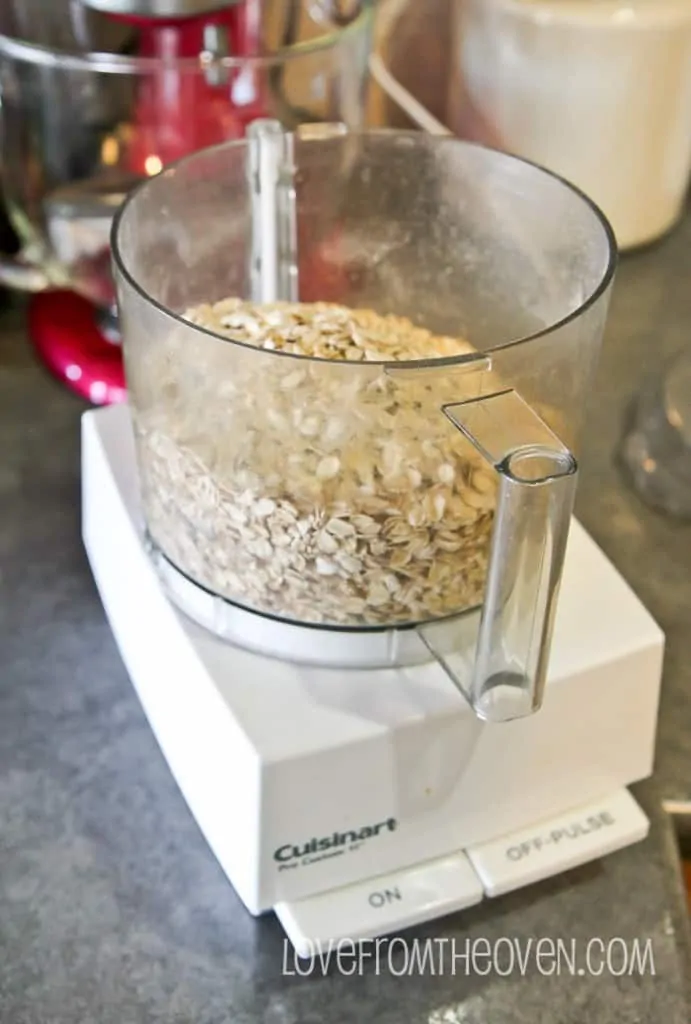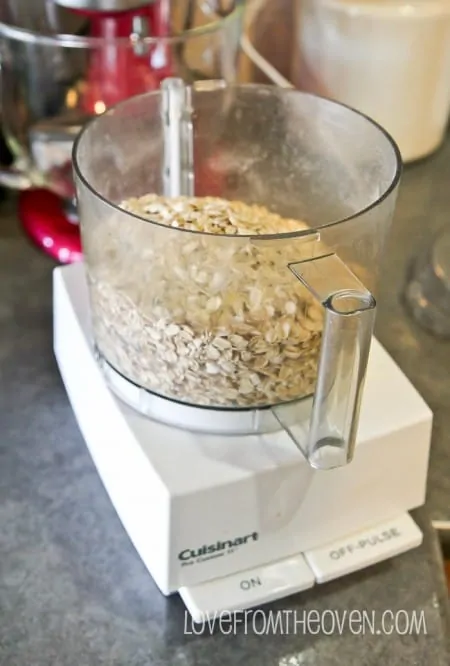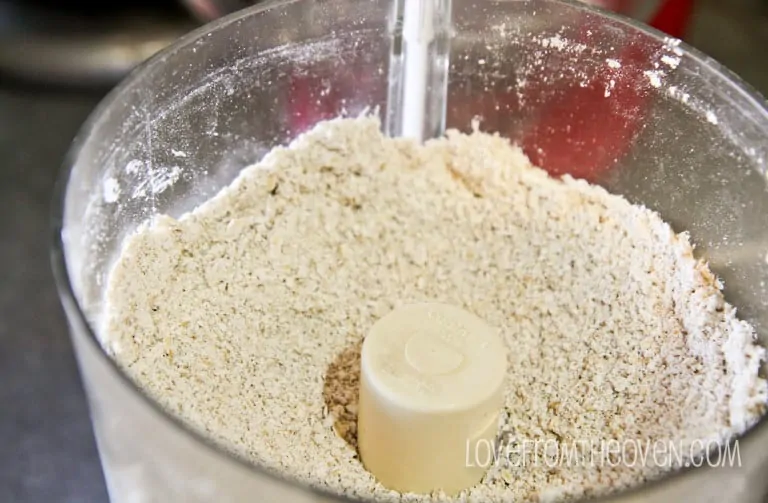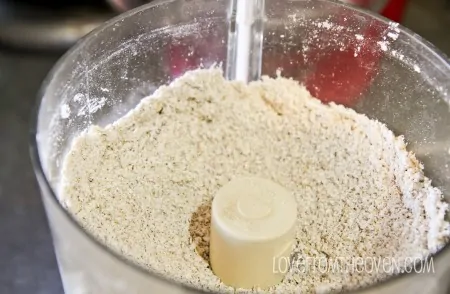 Now there is some debate when it comes to the gluten free folks as to if oats are okay or not. Some say yes, some say no. The friends and family that I know that eat gluten free, eat gluten free oats (Bob's Red Mill makes gluten free oats), so these fit the bill for them. However, if you are baking for someone who eats gluten free, make sure you always check ingredients with them. When it comes to food allergies or issues, it's always better to be safe than sorry.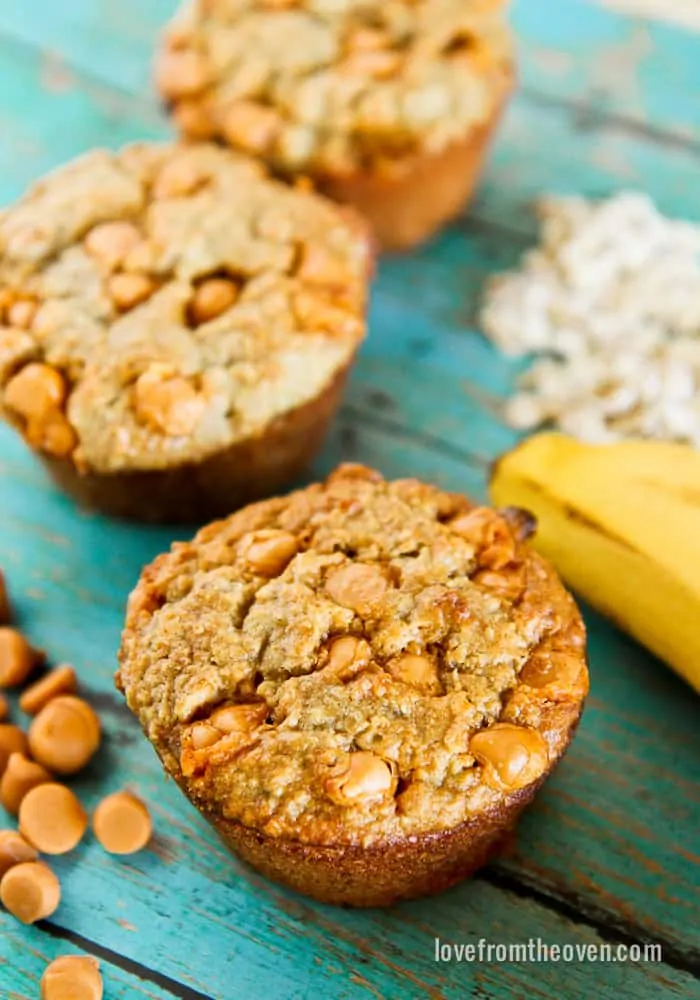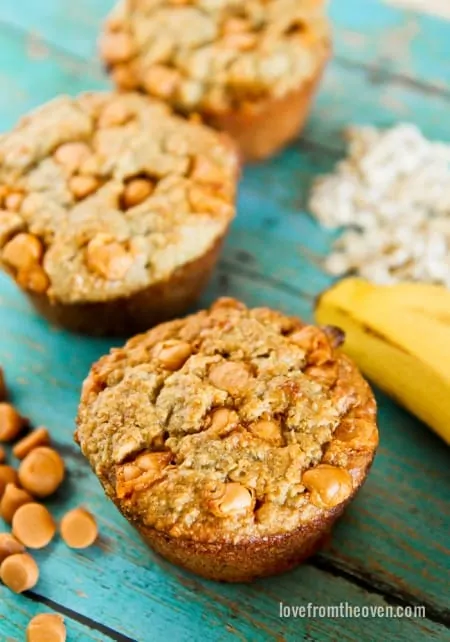 I based this recipe off of my Oatmeal Scotchie Muffin recipe. I altered it to replace the flour and also added in some bananas. They are not overwhelmed by the banana flavor though. If you aren't a huge banana fan, you can cut back to one banana and add in an extra tablespoon of Greek yogurt, and I don't think you will taste any banana. I do puree my bananas in my food processor whenever I make banana muffins or banana bread (or just mix well with my stand mixer) as I don't love the texture of banana in recipes.
If butterscotch isn't your favorite, hop on over to my Banana Bread Muffins recipe!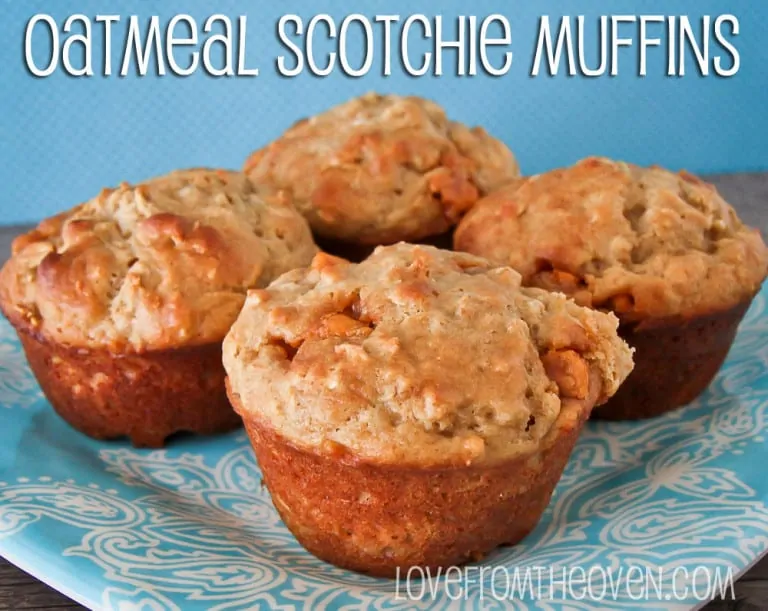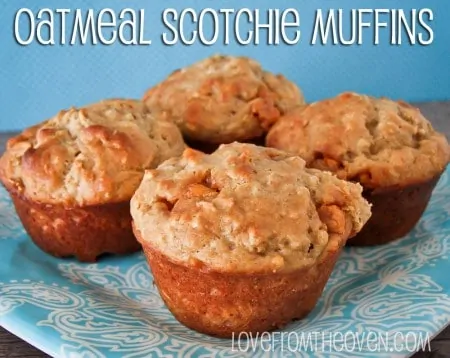 Ready to make some muffins?
MORE DELICIOUS BANANA RECIPES TO TRY:
Butterscotch Banana Muffins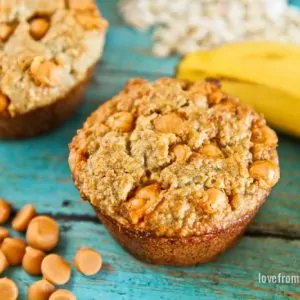 Butterscotch Banana Muffins
Ingredients
1

cup

plain or vanilla Greek yogurt

1/2

cup

softened butter

2

large ripe bananas

1

tbsp

vanilla

2

large eggs

2

cups

oat flour

you can grind your oats in your food processor to a flour like consistency

1

cup

whole oats

1/2

cup

brown sugar

2

tsp

baking powder

1

tsp

baking soda

1/2

tsp

salt

1/4

cup

milk

1/2-1

cup

butterscotch chips

Optional - adding a handful of walnuts or pecans would be delicious
Instructions
Preheat oven to 375 degrees F.

Combine oat flour, oats, baking powder, baking soda, salt and brown sugar and mix well. Set aside.

In a food processor or a bowl with an electric mixer, puree or mix your ripe bananas until relatively smooth. Add in yogurt and mix until well combined. Add in softened butter and vanilla, mix until well combined. Add in eggs, mixing until combined.

Combine wet and dry ingredients in a large bowl. Add in milk and stir until all ingredients are well combined but do not over mix. Stir in butterscotch chips.

Scoop into a greased muffin tin.

Bake for approximately 15-20 minutes or until toothpick inserted into center comes out clean and/or top of muffins springs back when lightly touched. Cool. Store covered. Once cool, you can store them in the freezer, I simply place mine into a zipper style freezer bag.
Notes
*To make gluten free: make sure to use oats that are specifically gluten free, as well as gluten free baking soda, corn starch and any and all mix ins. *When avoiding anything is your baking for health purposes, always make sure that YOU verify that YOUR ingredients are safe and meet your particular dietary requirements. Also, if you are baking for someone else with food allergies, sensitivities or special diets, make sure to consult with them (or their parent) regarding ingredients to verify if everything is "safe". Food allergies are not to be messed with, and it is always better to check and double check versus assume. To state the obvious, I am not a doctor, and this is not medical advice.
Disclaimer
Nutrition information is estimated as a courtesy. If using for medical purposes, please verify information using your own nutritional calculator. Percent Daily Values are based on a 2000 calorie diet.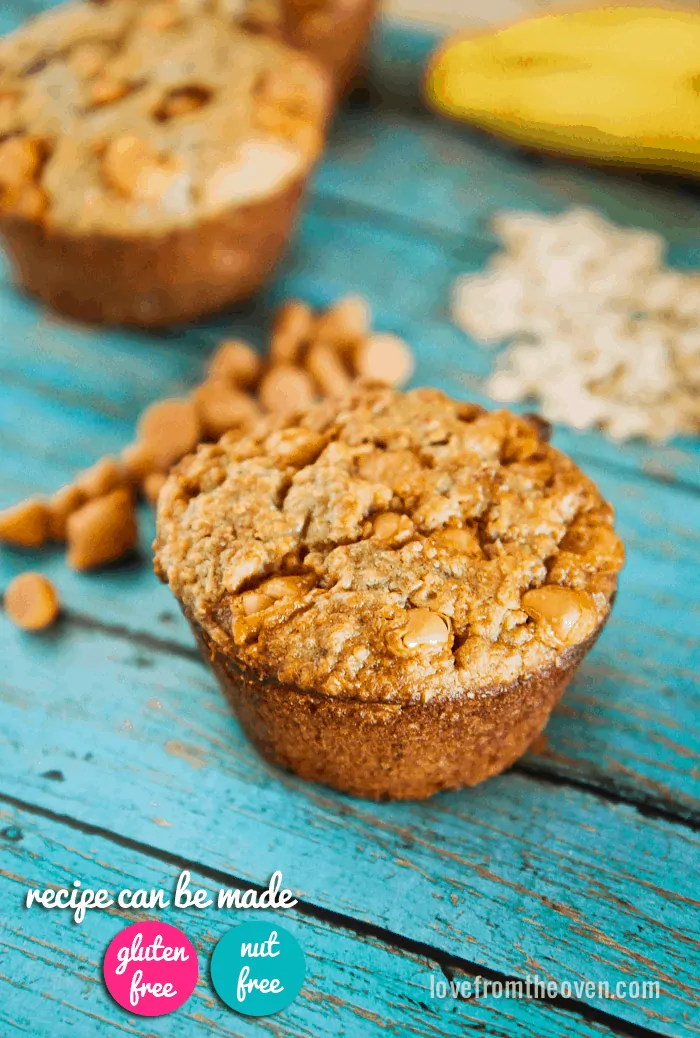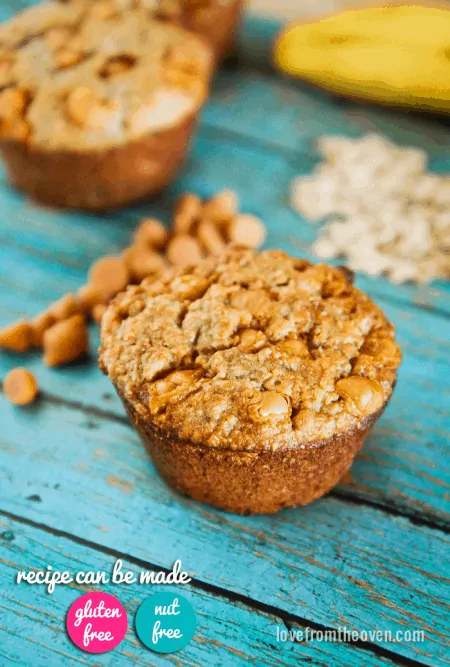 If you love oats as much as I do, here are a few other recipes you can try…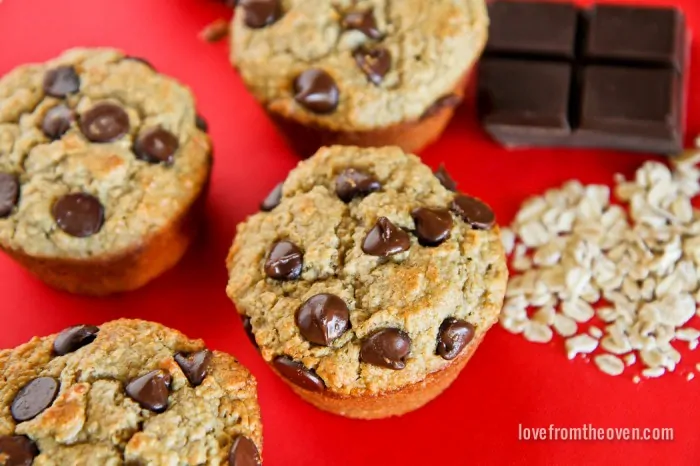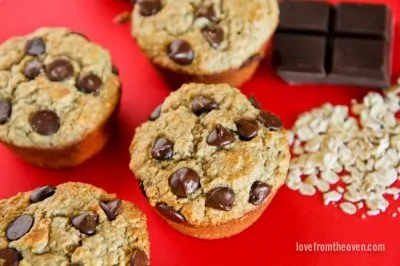 Oatmeal Chocolate Chip Cookies (all oats, no flour, crazy delicious!)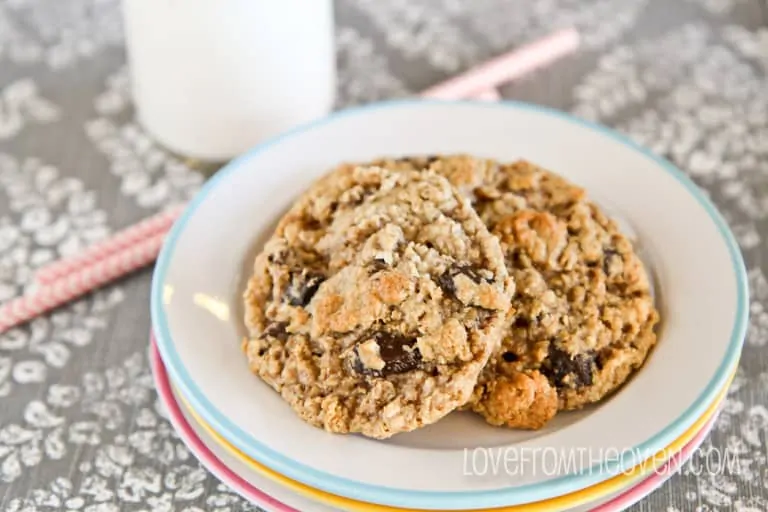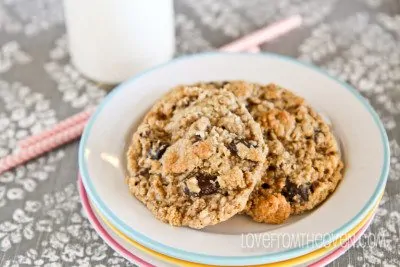 Chocolate Banana Oatmeal Muffins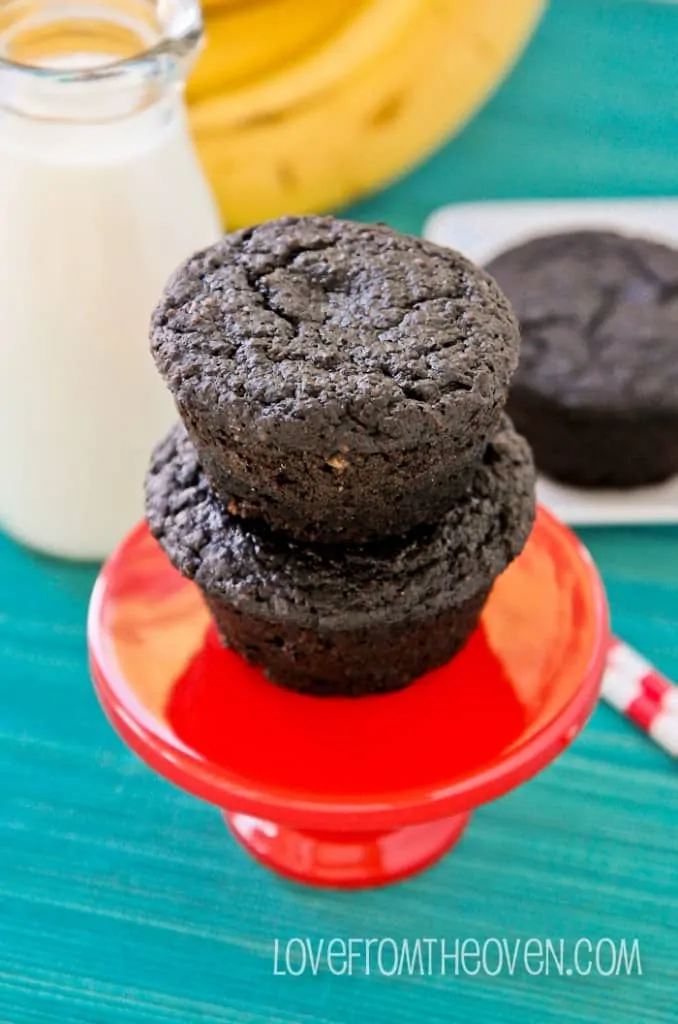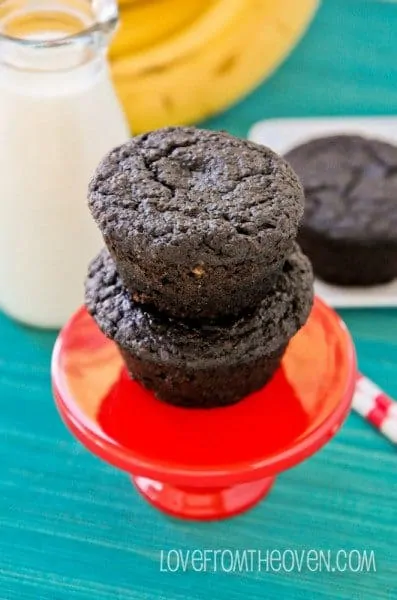 Chocolate Chip Banana Oatmeal Muffins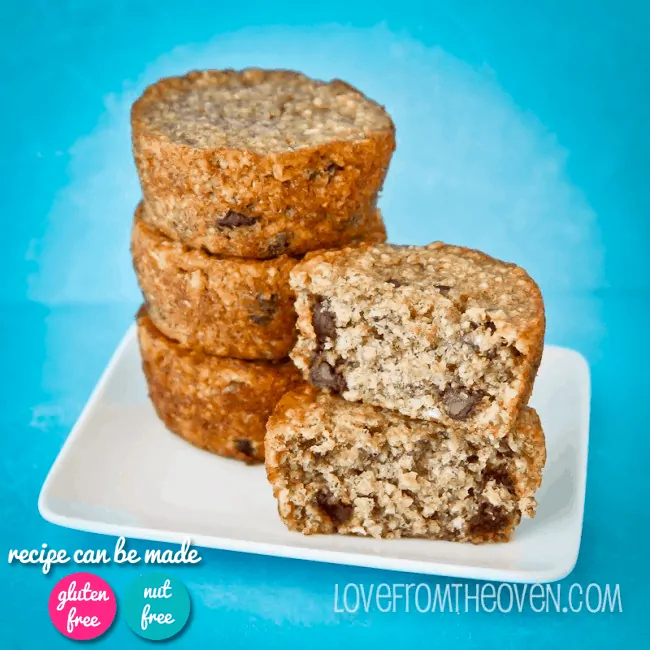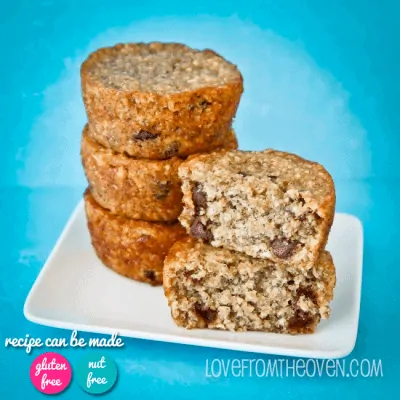 Blender Banana Oatmeal Muffins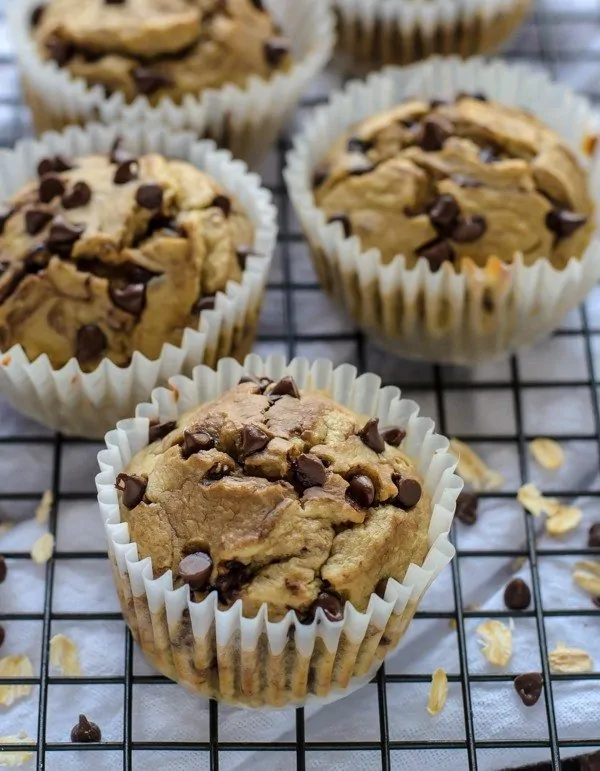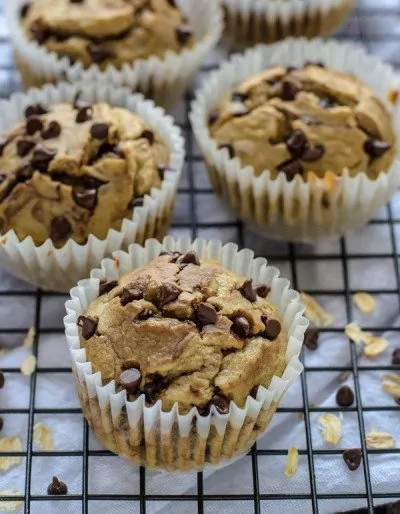 Chocolate Chip Baked Oatmeal Muffins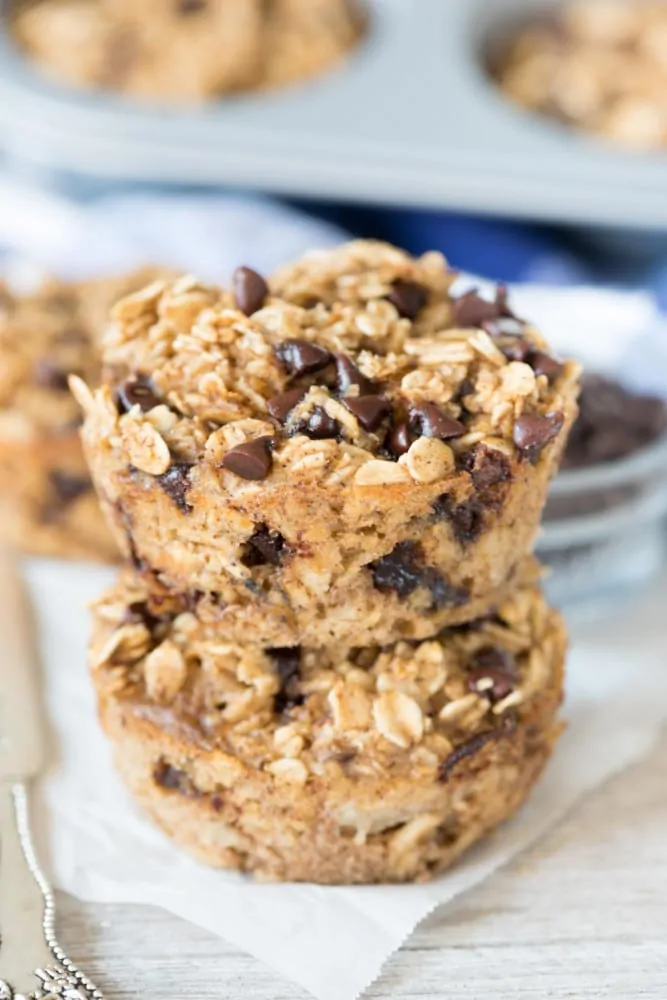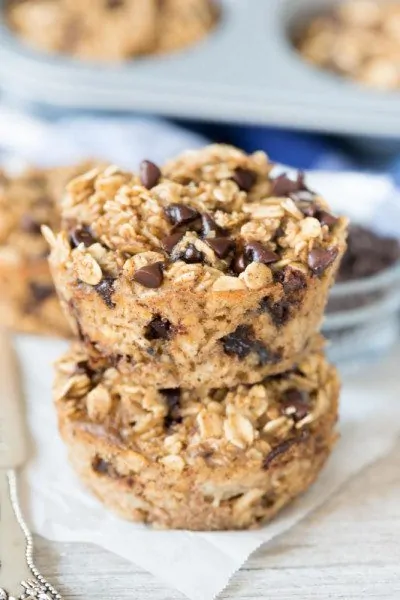 Originally published January 2014.