I always like to do something fun for birthday breakfasts. And since we pretty much see cinnamon rolls as the greatest breakfast food ever, I usually end up with some sort of celebratory cinnamon rolls. For my little one's birthday this weekend, I decided to kick up my typical 'sprinkles on the top' thing and go all out. Funfetti Cinnamon Rolls!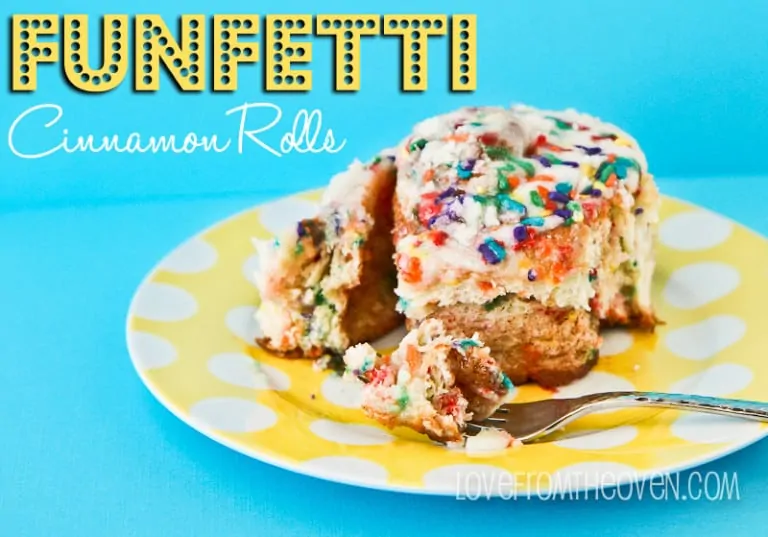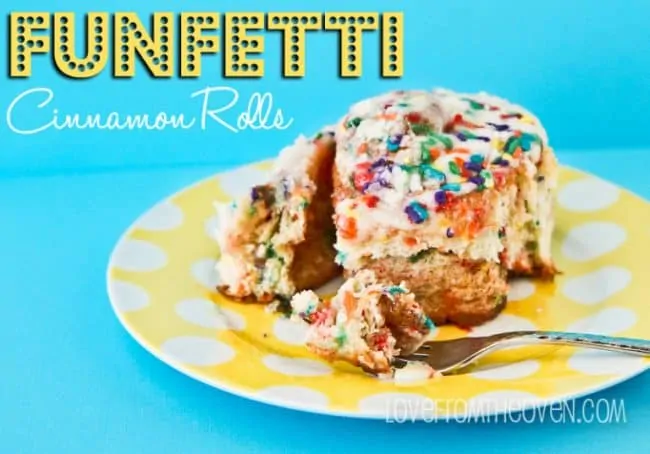 Yeah, that's totally not a bad way to start the day. Add some cute little flags or candles, and it's a party in a 13×9 pan if you ask me.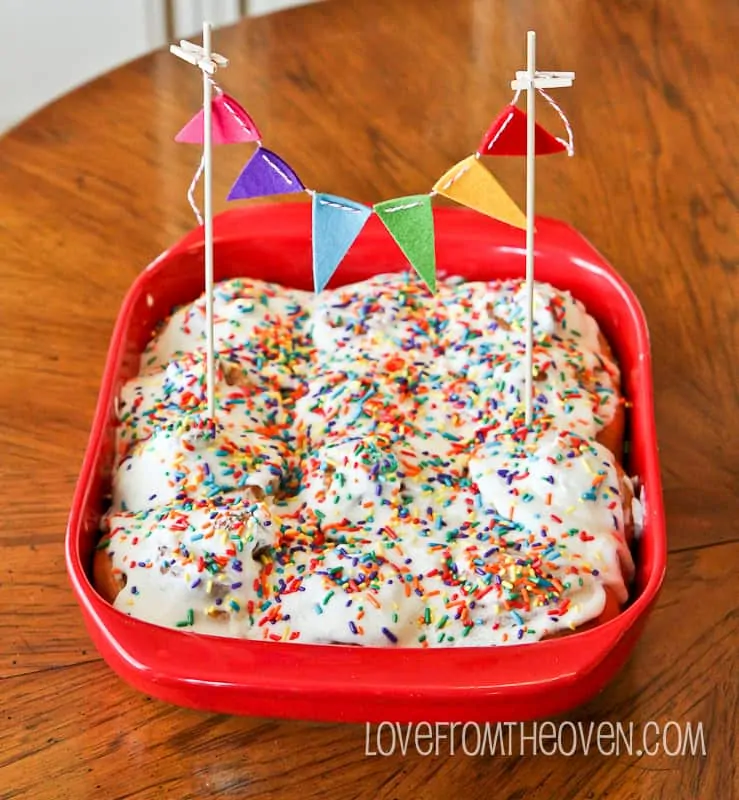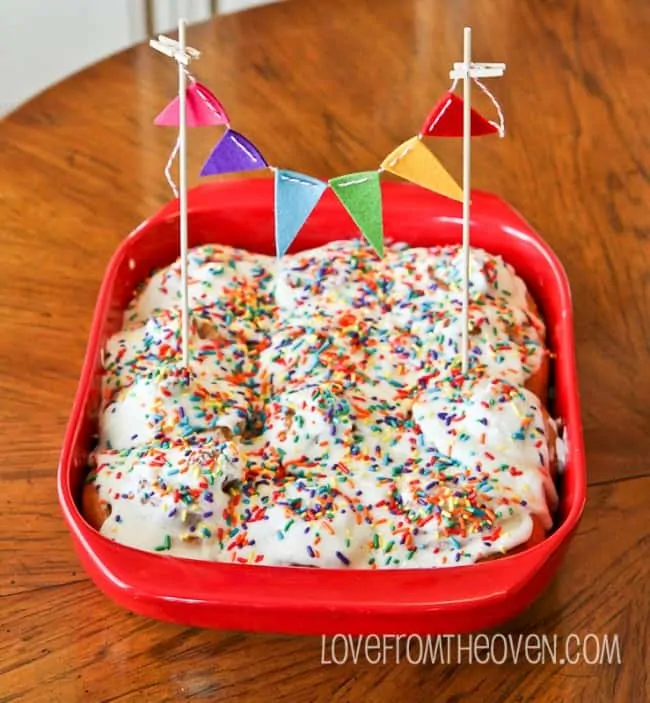 Cinnamon rolls and rainbows. What's not to love?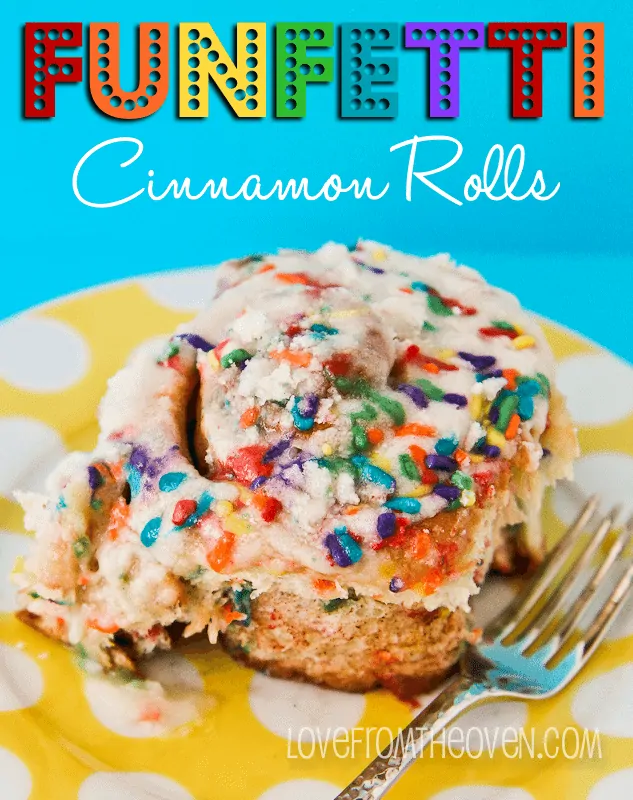 You could really use ANY cinnamon roll recipe that you want to make these, the fun comes from adding in lots of colorful sprinkles for a Funfetti Cinnamon Roll. You could use my Birthday Cake Mix Cinnamon Roll Recipe…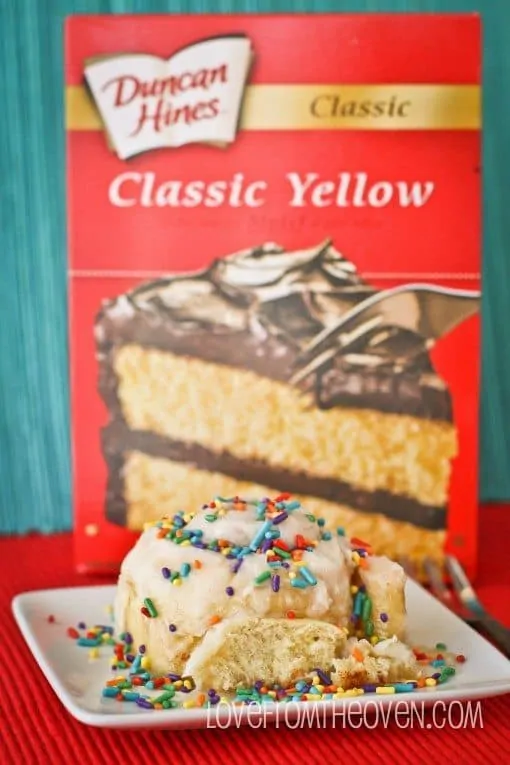 You could make them with the Pioneer Woman's Cinnamon Roll Recipe as I did a few years back…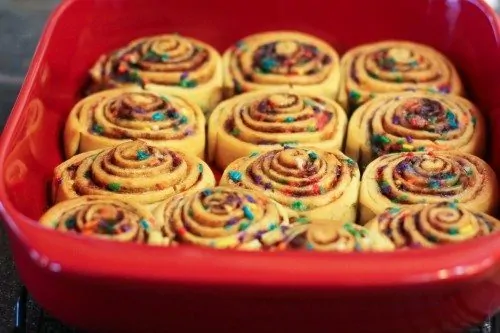 Or you could use my latest favorite cinnamon roll recipe, which is what I used for these (though I went with all purpose flour instead of white wheat, to keep the color a bit lighter for the funfetti)…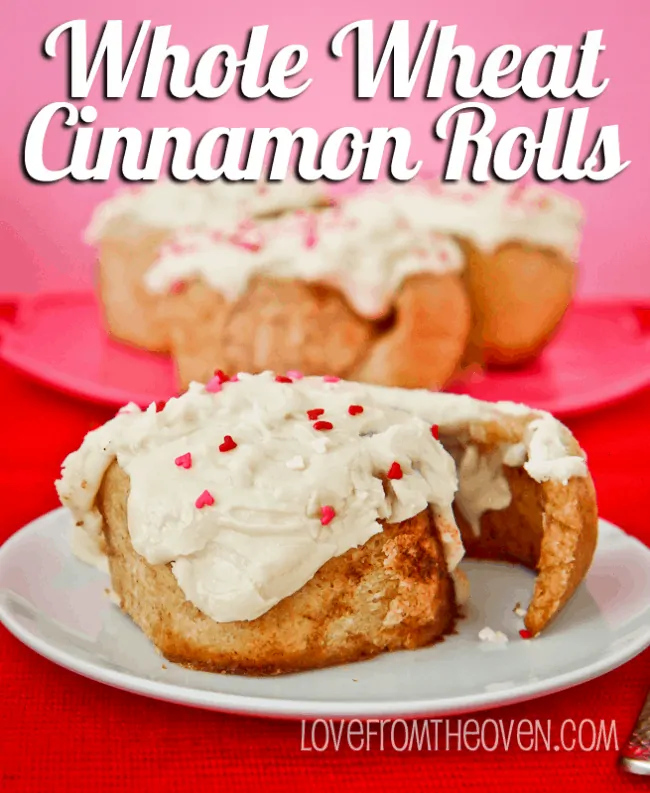 The main thing you need to do differently is add some sprinkles to your dough prior to rolling it out. I used about 3/4 cup of rainbow jimmies sprinkles.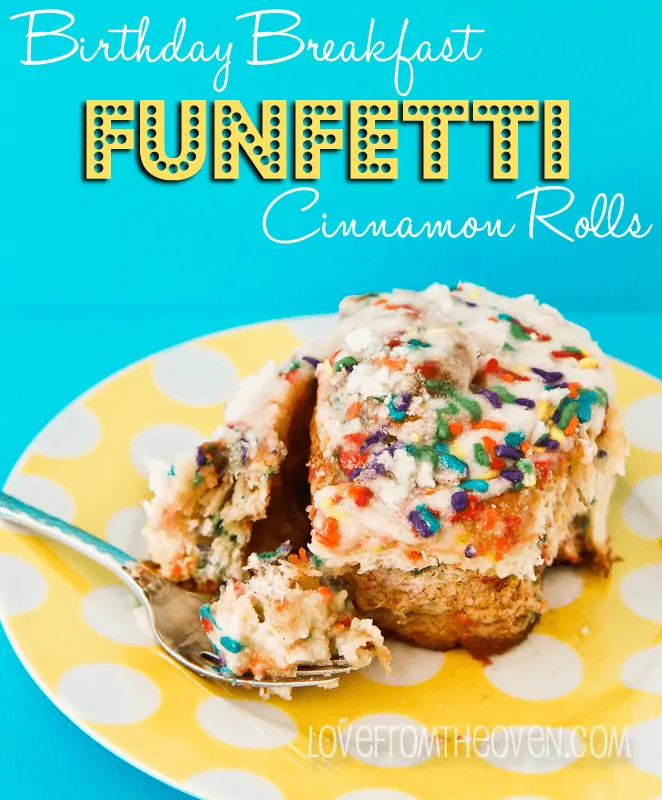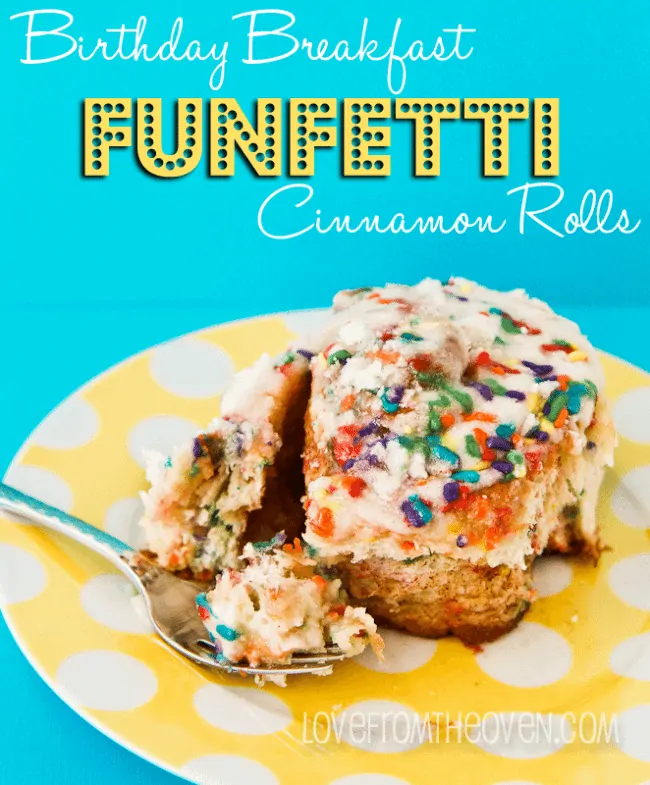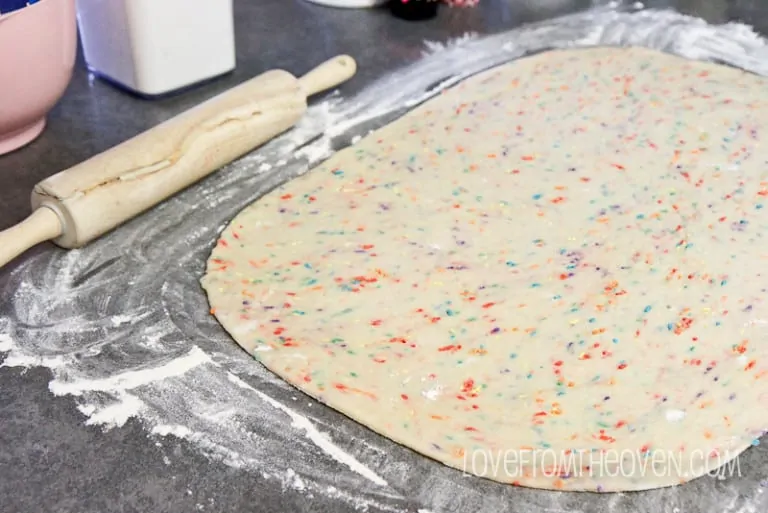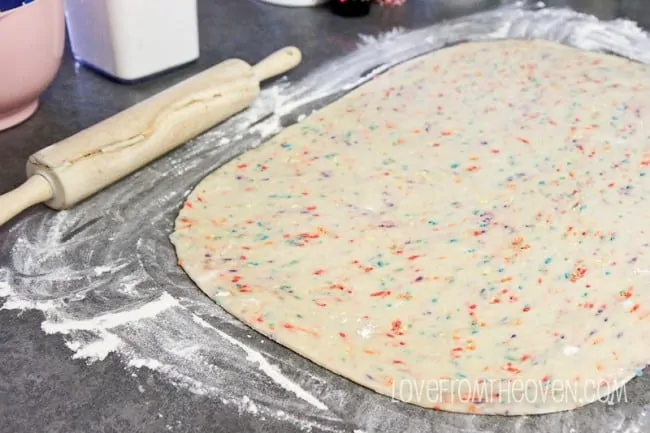 I did not add sprinkles with the cinnamon and sugar before rolling them up. The one time I did that, I had quite a few sprinkles sink to the bottom and kind of just melt together, so I stuck to putting my sprinkles into the dough and then on top of the frosting.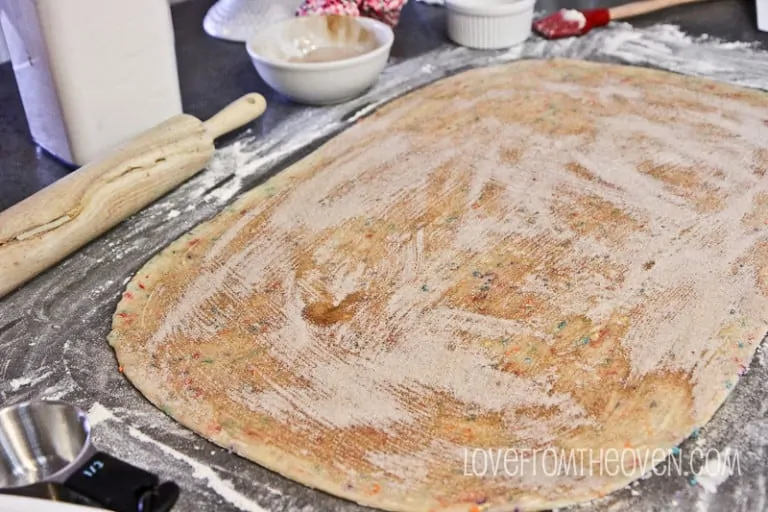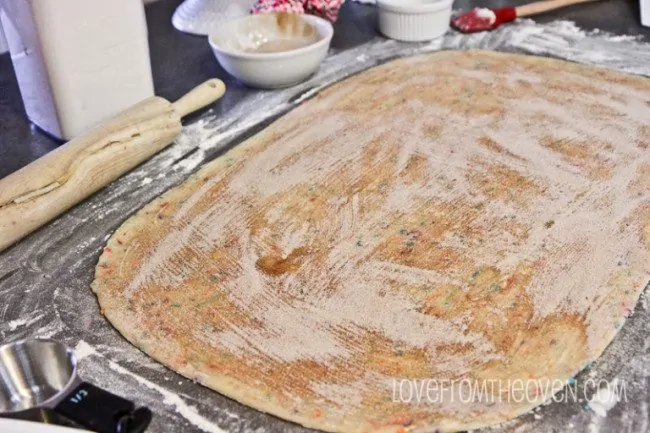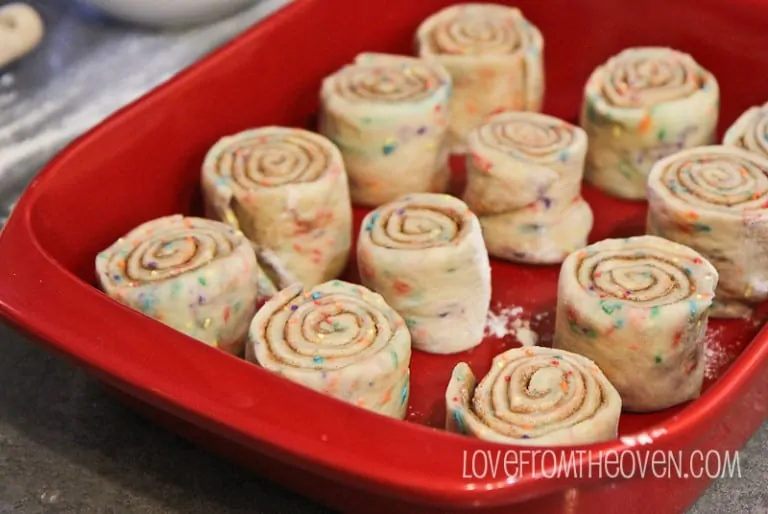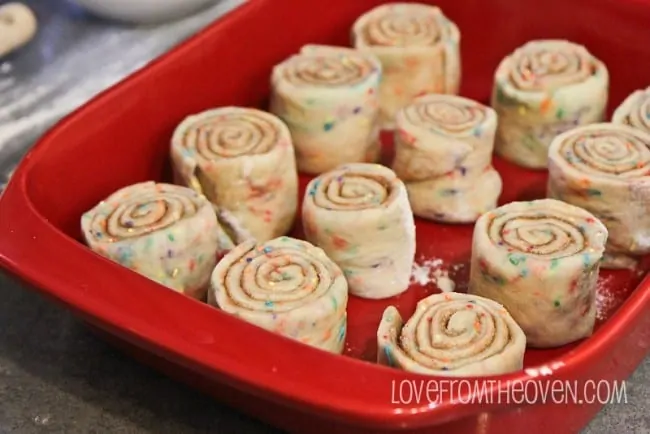 Such a fun way to celebrate a birthday or any other occasion. And I'm not above just celebrating Thursday, for being Thursday. 🙂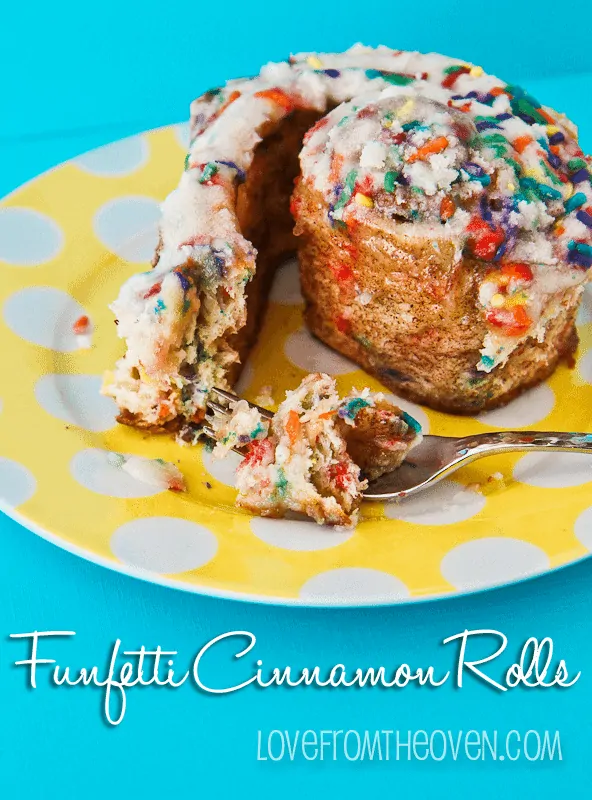 Looking for some other fun ways to make cinnamon rolls? How about chocolate?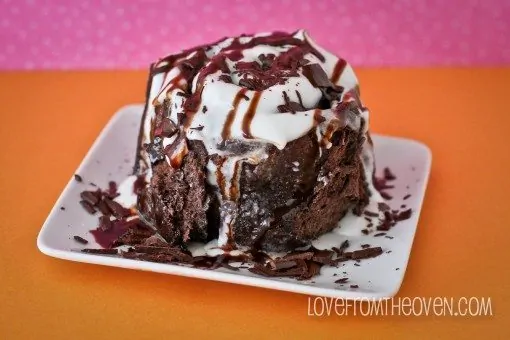 Or colored pink (or any other color?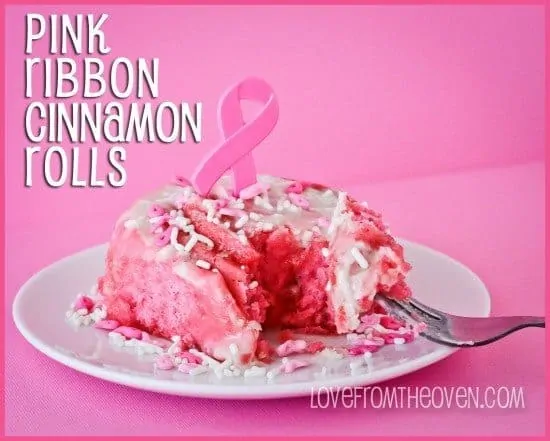 Or possibly my favorite of all time? Caramel Pecan!
So many ways to enjoy cinnamon rolls!