If you are a salty sweet fan, I have an awesome ice cream recipe for you today. As a bonus, it's incredibly easy to make. When it's 115 degrees in the summer I can barely think, much less conquer complex recipes, so simple (and sweet) is the way to go.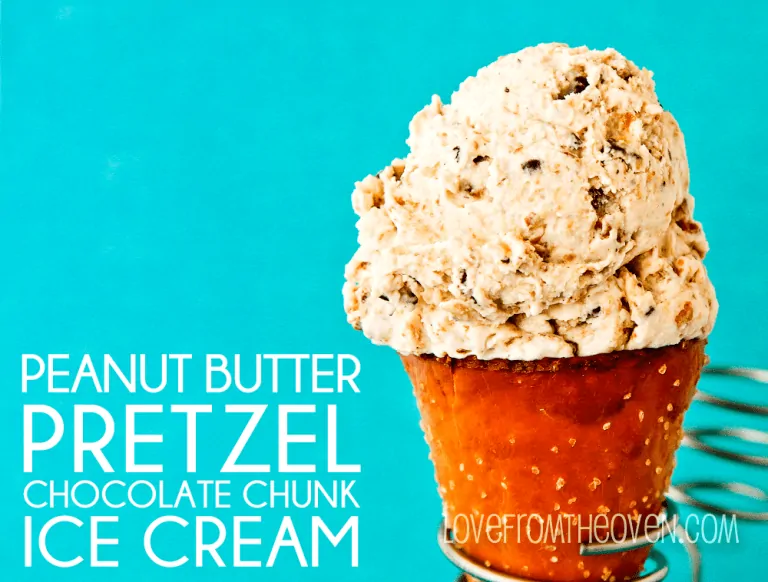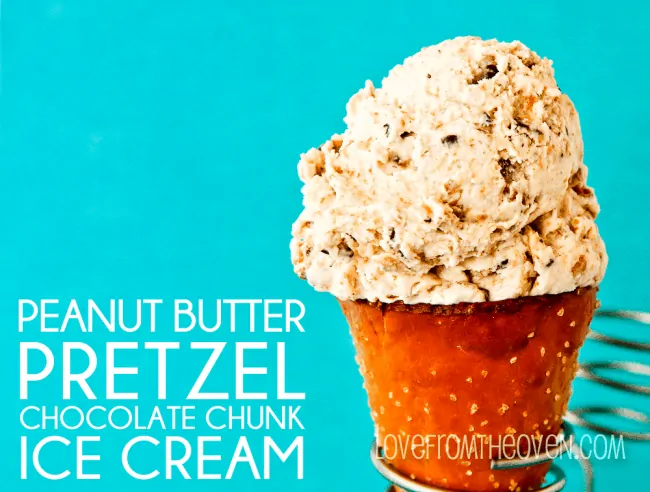 This. Is. Amazing. Sweet. Salty. Creamy. Crunchy. It's got it all. Add in a pretzel cone and what more could you ask for? Cone Guy's Pretzel Cones ROCK. MY. WORLD. Like for real. I make, bake and taste a lot of yummy treats, but a pretzel cone is one of those things that always makes me giddy. When I was in New York this spring and took my daughter to Dylan's Candy Bar, guess what treat I had… yup, a pretzel cone.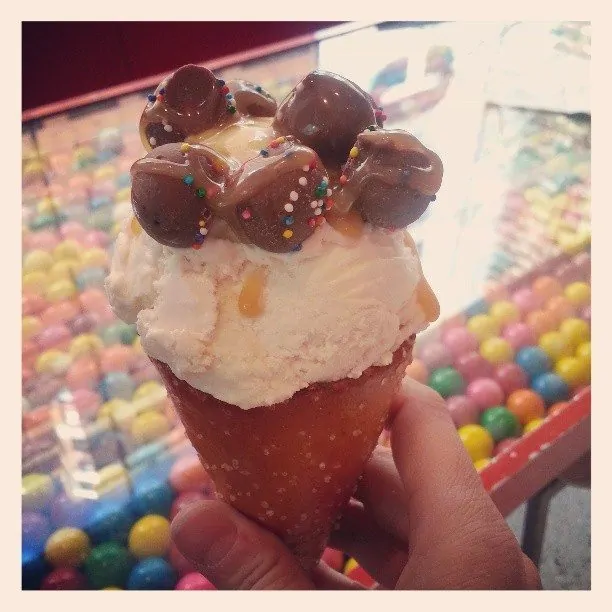 Without a doubt one of my all time favorite treats. 🙂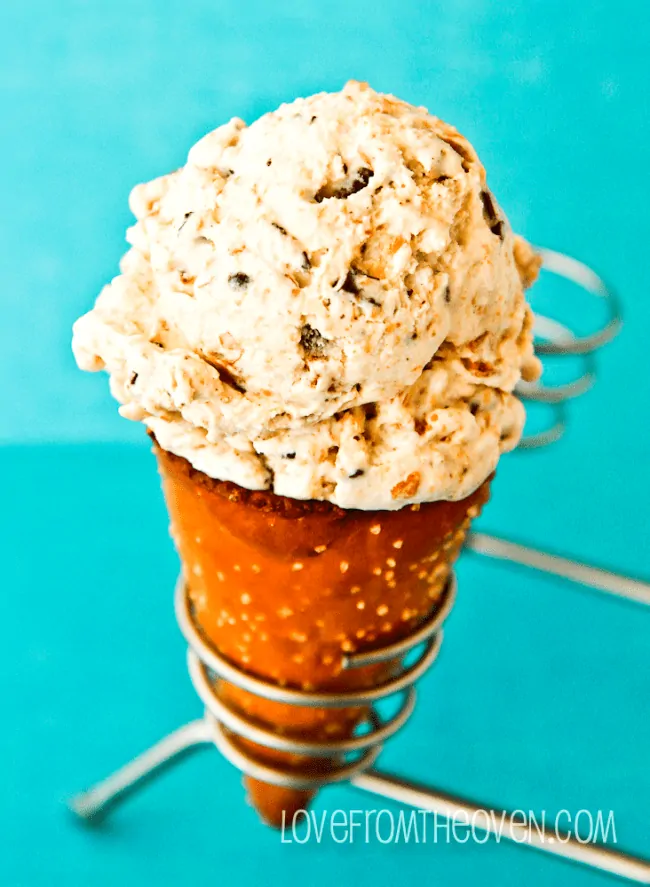 Did I mention this ice cream is super easy to make? If you are an ice cream fan, I recommend the Cuisinart Ice Cream Maker. We've had ours for three years, and sometimes I forget how easy it is to use – I mean you have an on and off button, that's it. Super simple. Some ice cream recipes are a bit more complex and call for cooking some of the ingredients, but this recipe does not. And if you happen to be a Dairy Queen Blizzard fan (raises hand), this recipe whips up a great base to make your own blizzards, it's the perfect soft serve consistency straight out of the machine. Not to mention that it probably takes less time than a trip to DQ would, and will certainly cost you less to make. If you like your ice cream a bit more solid, you'll want to freeze it for a few hours after making it.
For this recipe, after the ice cream base was ready I added peanut butter, peanut butter filled pretzels and chocolate chunks. You can switch this up however you might like. Can't find peanut butter pretzels? No worries, just use plain ones. Chocolate chips work for chocolate chunks. You can use more or less of any of the mix in items, it's all a matter of your personal tastes. Heck, instead of chocolate chips, use peanut butter cups! Get creative and have fun with it.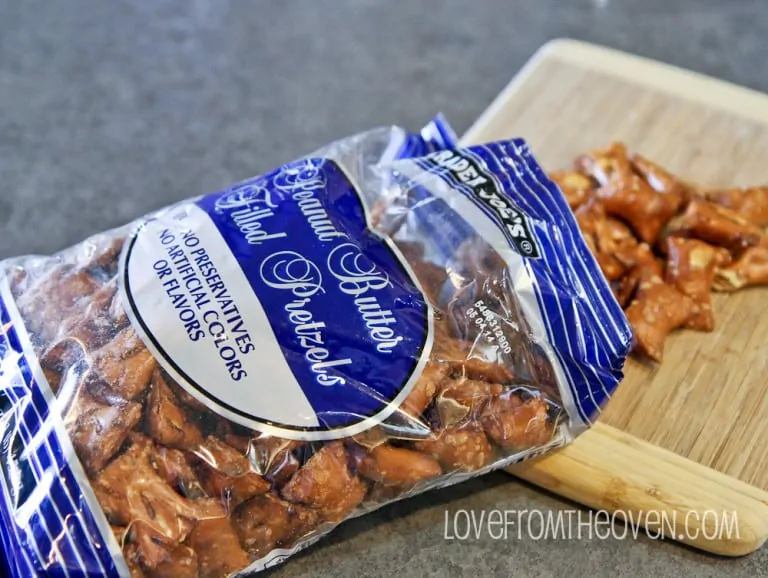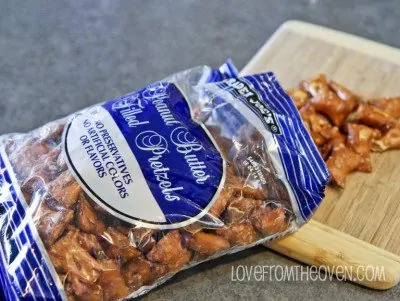 My peanut butter filled pretzels are from Trader Joe's, but I have seen brands at a variety of stores including Target and Walmarts with grocery sections. I coarsely chopped my pretzels as I like a lot of crunch in my ice cream.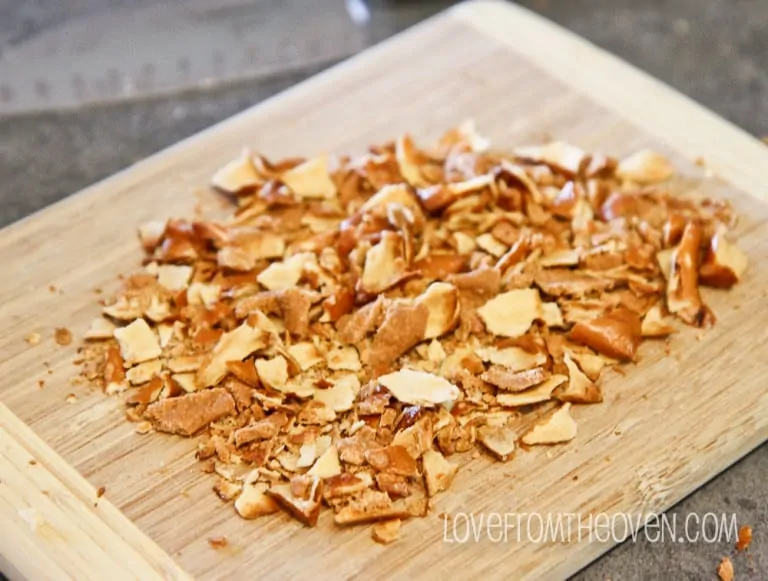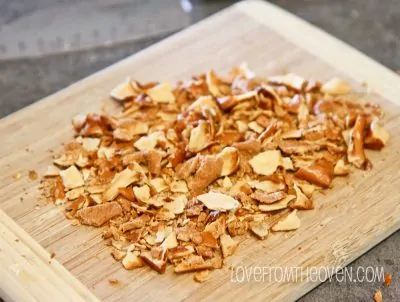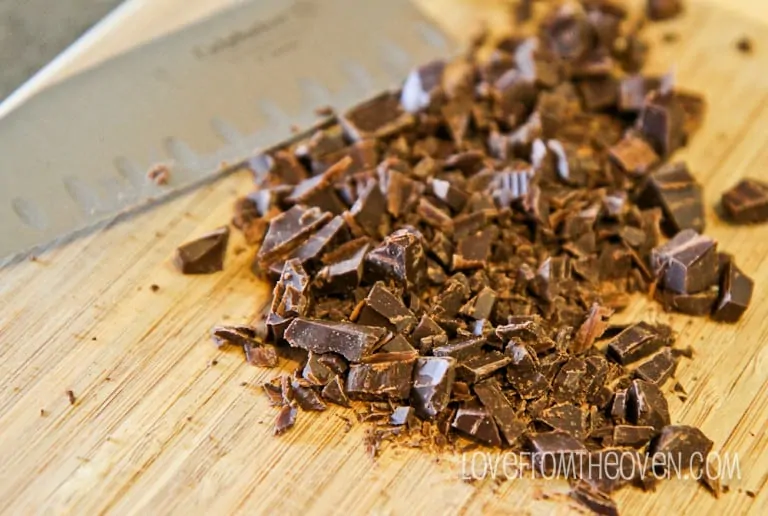 For my peanut butter, I warmed it up in the microwave for about 20 seconds. This helped thin it out enough to allow me to swirl it into the ice cream, otherwise it just kind of turns into a lump in the cold ice cream.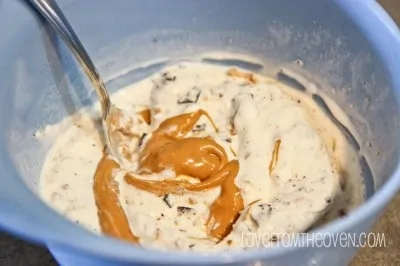 After that into the freezer it went for a few hours. And out came this deliciousness.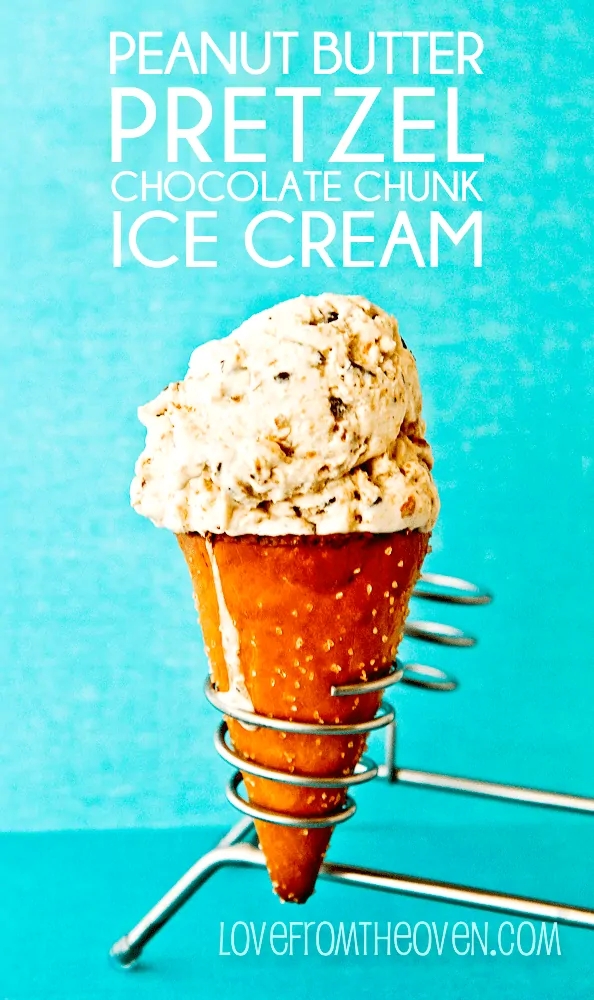 Okay, ready for the recipe to make these? Here you go!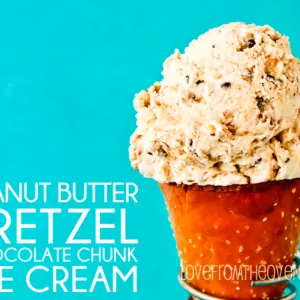 Peanut Butter Pretzel Chocolate Chunk Ice Cream
This ice cream is super easy to make and perfect for those that love a salty sweet treat.
Ingredients
Ice Cream Base
1-1/2

cups

whole milk

1-1/8

cups

granulated sugar

3

cups

heavy cream

1-1/2

tablespoons

pure vanilla extract
Add In Ingredients
1 1/2

cups

peanut butter filled pretzels

chopped

3/4

cup

chocolate chunks or chocolate chips

1

cup

peanut butter

warmed very slightly in the microwave to thin down the consistency for stirring into your ice cream
Instructions
In a medium mixing bowl, use a hand mixer on low speed to combine the milk and sugar until the sugar is dissolved, approximately 1-2 minutes.

Stir in the heavy cream and vanilla.

Turn the machine on; pour the mixture into freezer bowl, and let mix until thickened, about 20 to 25 minutes. The ice cream will have a soft, creamy texture.

Once ice cream cycle is complete, pour your ice cream into a large mixing bowl.

Mix in your warmed peanut butter, peanut butter filled pretzels and chocolate chips or chunks. Due to the slight warmth of the peanut butter, it will melt the ice cream just a bit.

Transfer the ice cream to an airtight container and place in freezer for three ore more hours. Remove from freezer and enjoy. If desired, enjoy with pretzel cones.
Notes
Made in a 1 1/2 quart capacity ice cream maker.
Nutrition
Disclaimer
Nutrition information is estimated as a courtesy. If using for medical purposes, please verify information using your own nutritional calculator. Percent Daily Values are based on a 2000 calorie diet.
Looking for some more ice cream recipes? Here are some of my favorites…
Deep Dark Delicious Chocolate Ice Cream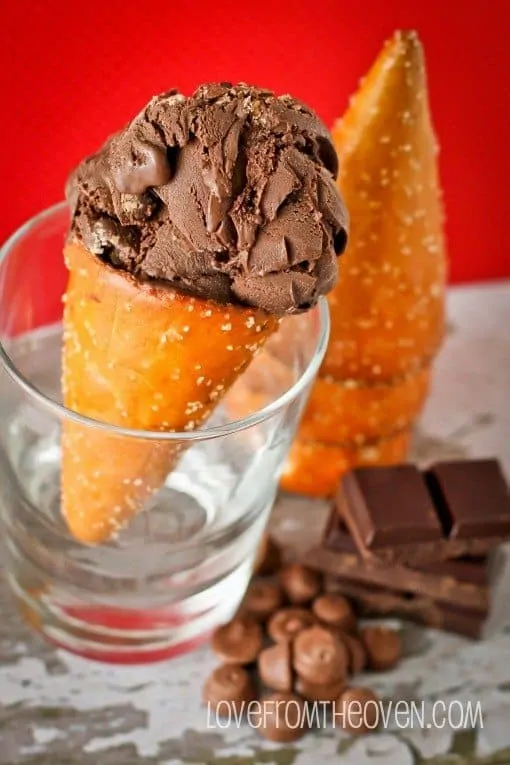 Easy Homemade Cookies & Cream Ice Cream Recipe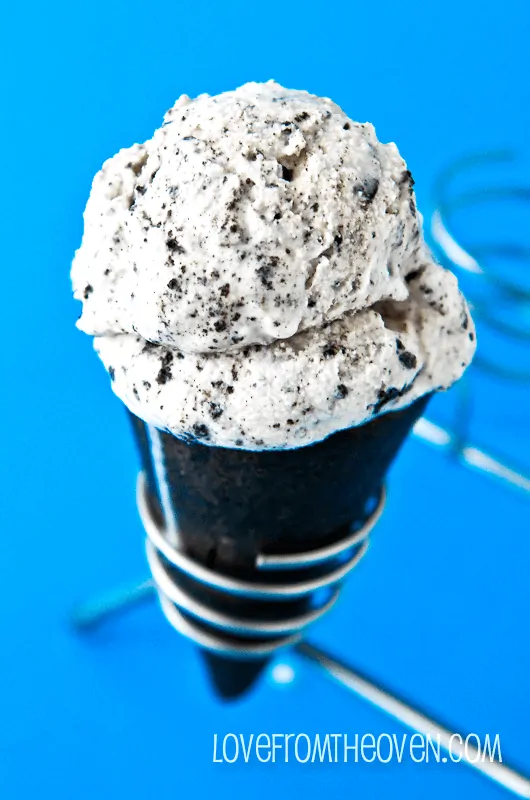 Chocolate Chip Cookie Ice Cream Recipe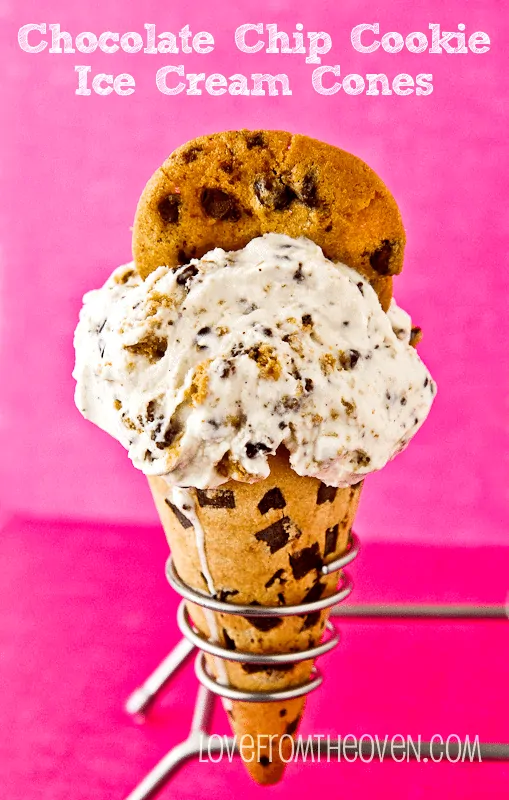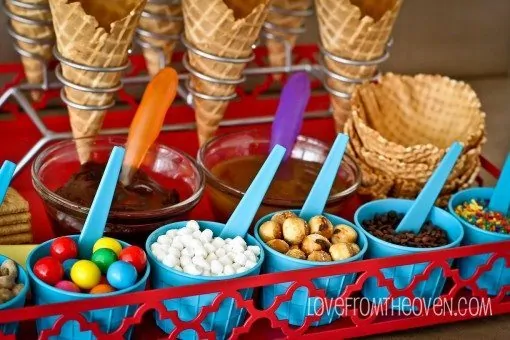 Enjoy!