Frozen Hot Chocolate is an irresistible summer treat! Everything you love about hot chocolate, in an easy to make, cool summer drink. If you enjoy hot chocolate, and you enjoy ice cream, then get ready to give your hot chocolate a sweet summer makeover!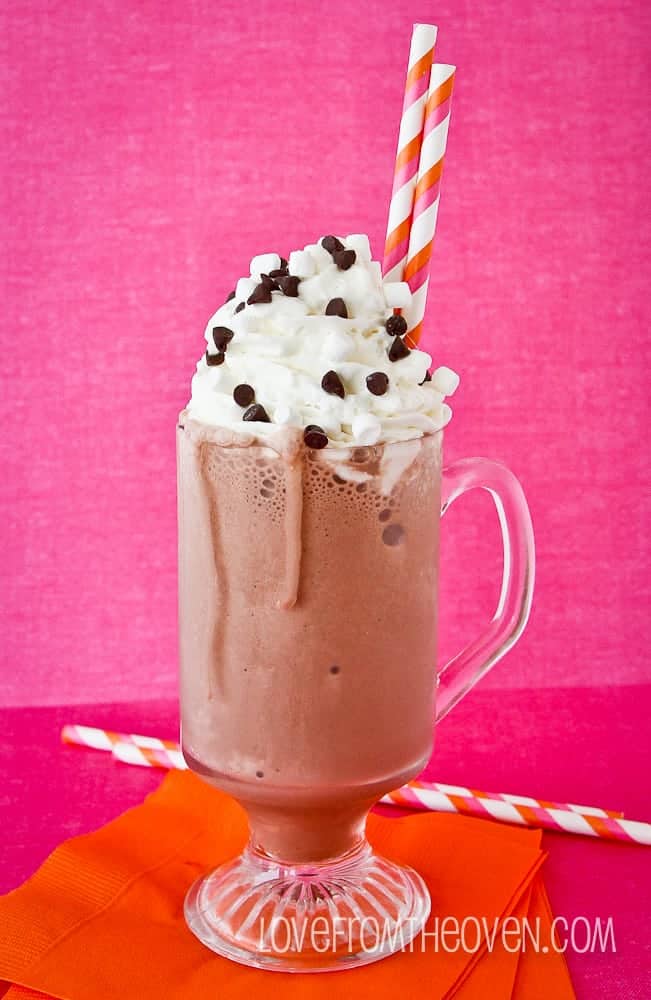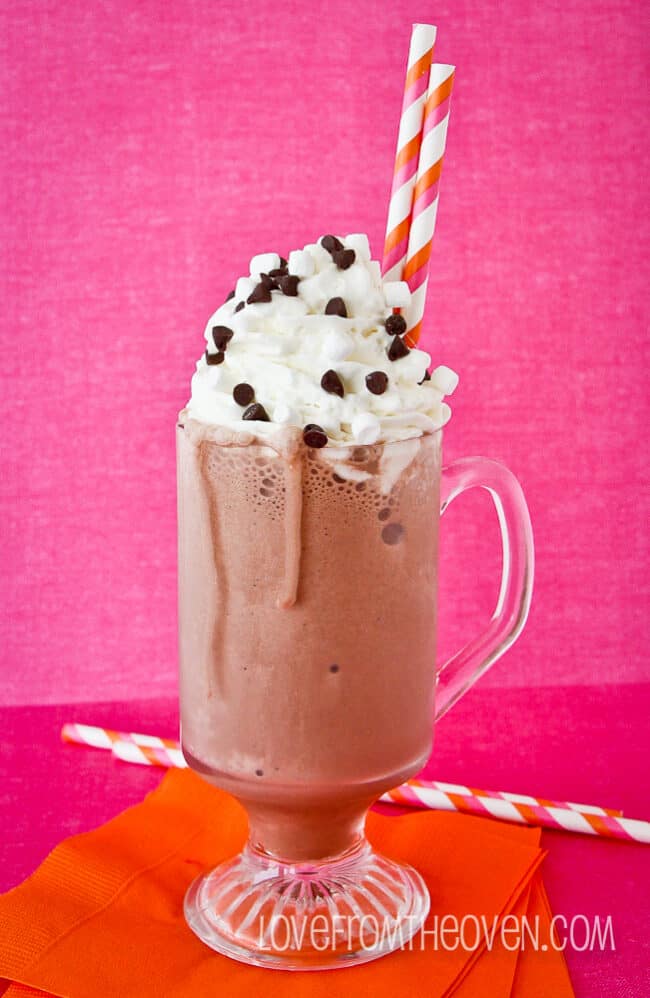 So it's the middle of summer. And if you are anything like me, your shoes might be melting into the asphalt when you go to check your mail, it's too hot to even swim, you've forgotten what rain looks like and you might need oven mitts to drive. Third degree burns from the seat belt, kids whining about being stuck inside and high AC bills are getting you down. Let me make you a nice big mug of hot chocolate to cheer you up! Errr, wait. Let me try that again. Let me make you a mug of FROZEN hot chocolate. Dark chocolate frozen hot chocolate to be specific. Yeah, that's more like it.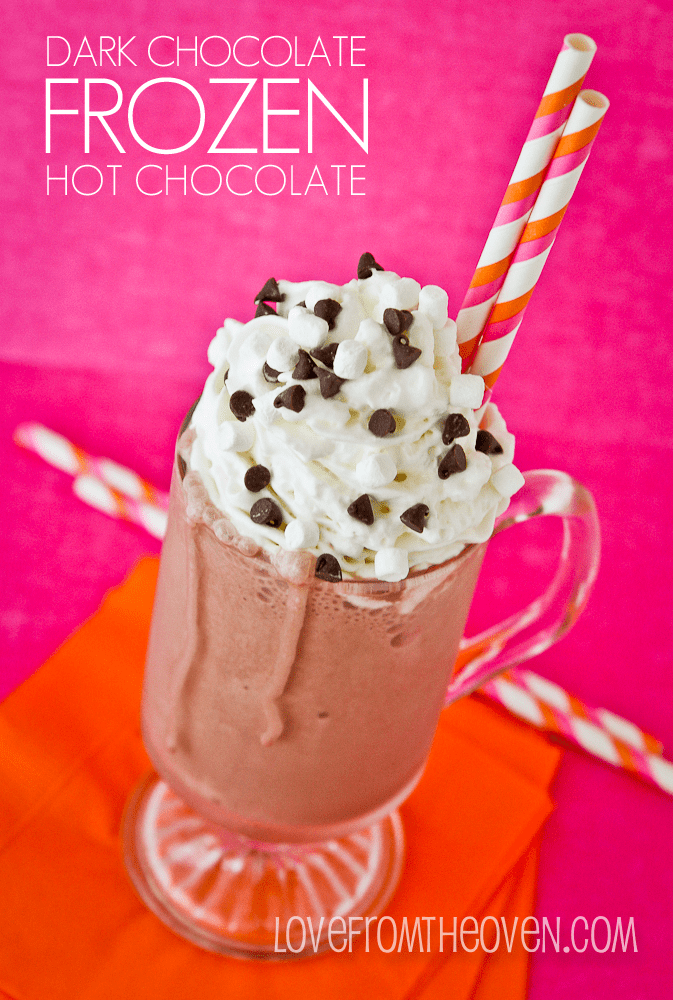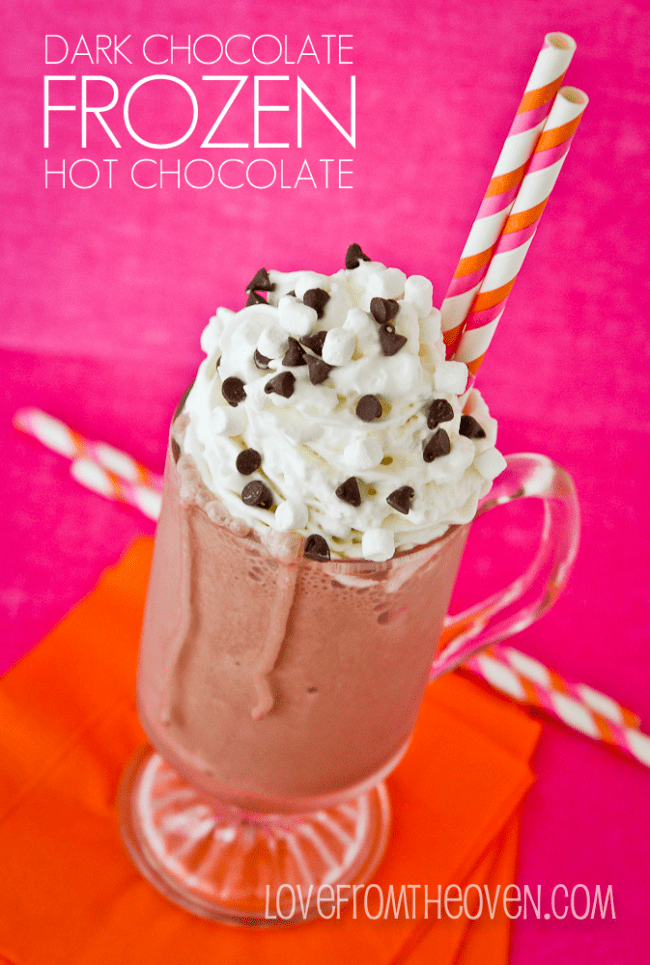 See, I didn't totally lose my mind in the heat. These are nice and cool and perfect for a sweltering summer day. Oh my word, they are so good and SO easy. I can't speak to if these taste anything like the Frozen Hot Chocolates from Serendipity in New York, because it was one of the few things on my to do list when I visited New York that didn't get moved to the "done" column. But I can tell you these are delicious. And did I mention nice and cold?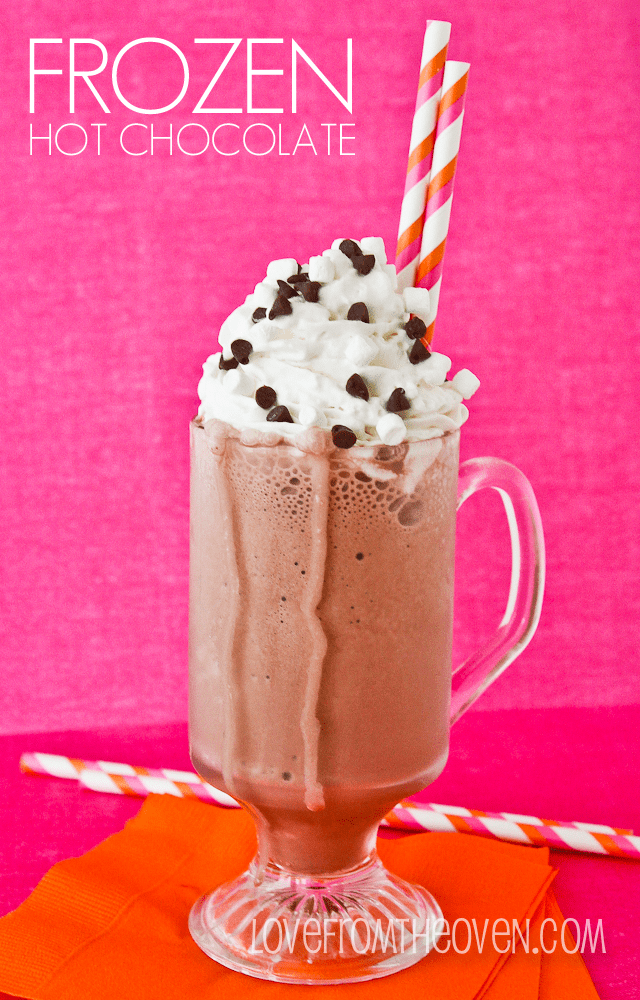 These are another great way to put your ice cream maker to use, and they couldn't be easier. I started with my favorite hot cocoa – Swiss Miss Dark Chocolate. I'm pretty loyal to dark chocolate, so I love that Swiss Miss offers a delicious dark chocolate cocoa. I also love that my ten year old already has the preference for dark chocolate, preferring a bittersweet to a milk chocolate. If dark chocolate isn't your thing, you can totally go with a milk chocolate for these, it's all a matter of taste and making what YOU like.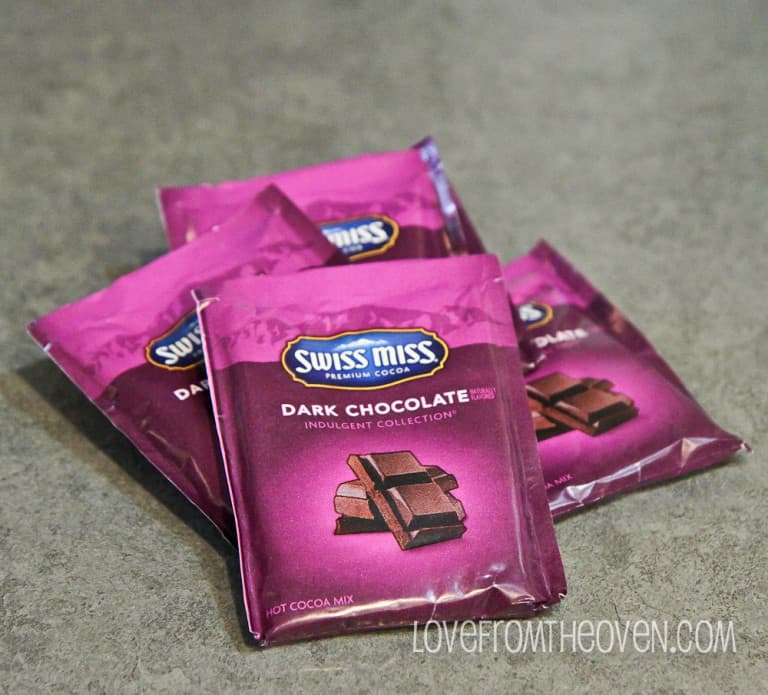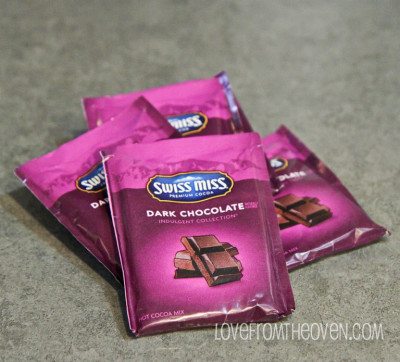 Combined with some milk and a little half and half, this is all you need to whip up frozen hot chocolates.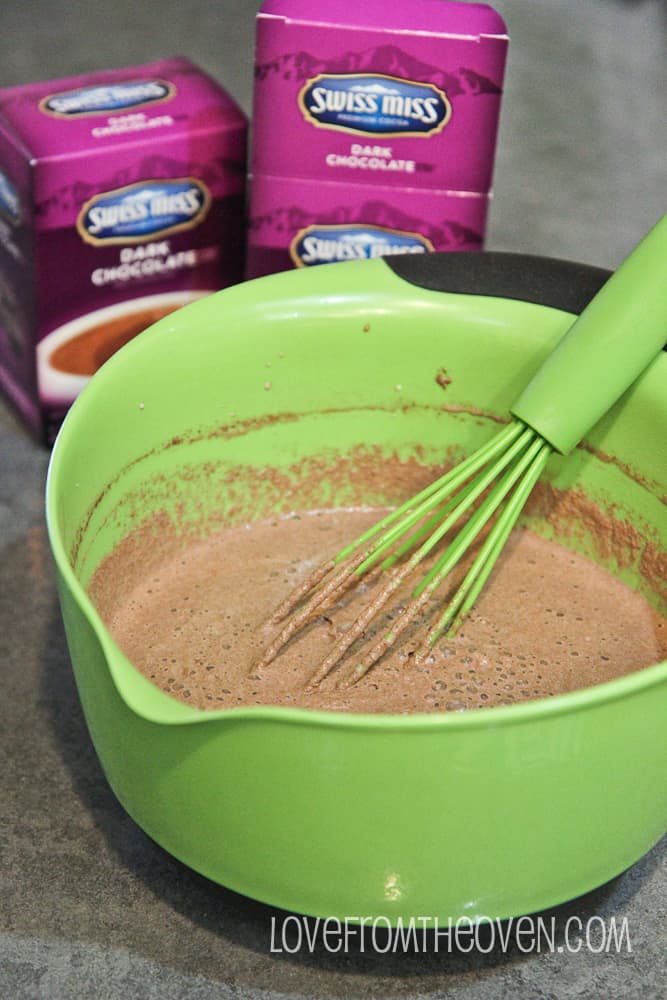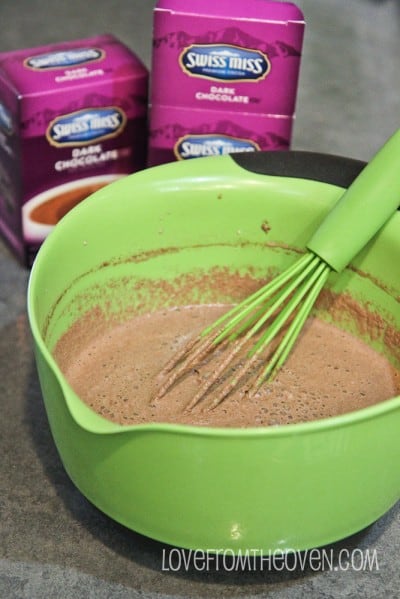 Into the ice cream maker for 20 minutes it goes.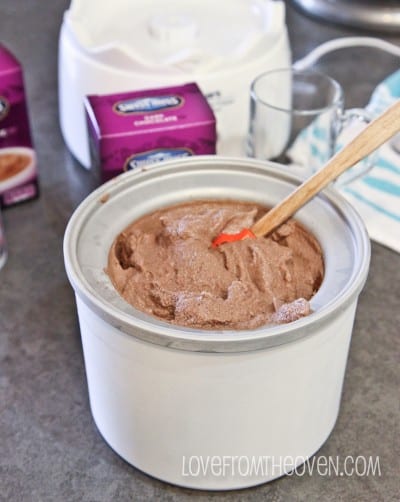 It doesn't get easier than that. Right into your mugs or cups, topped with some whipped cream and some mini chocolate chips and marshmallow bits, a fabulous summer treat.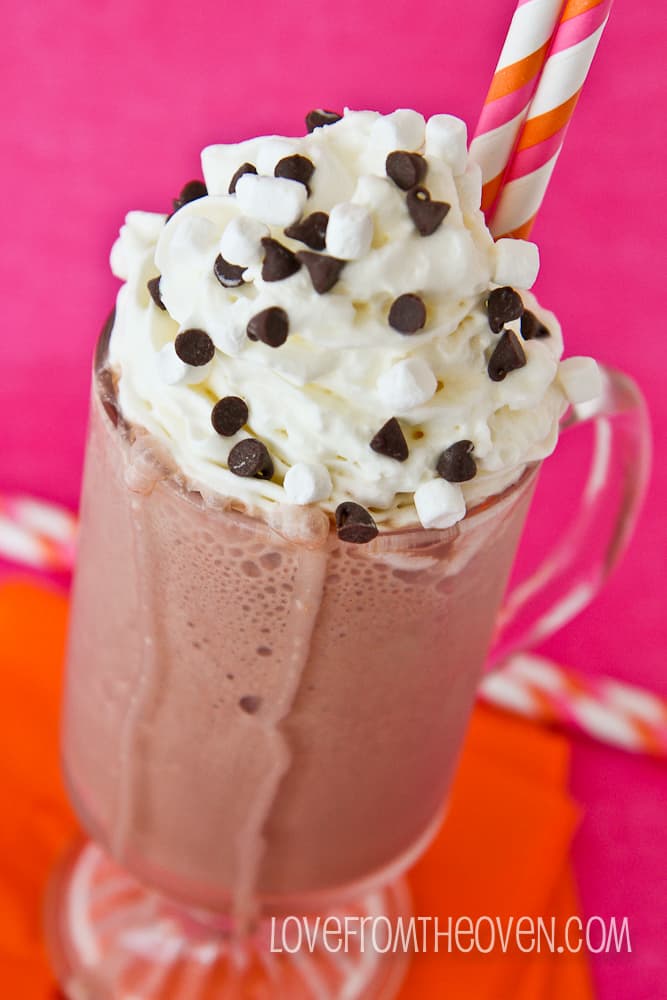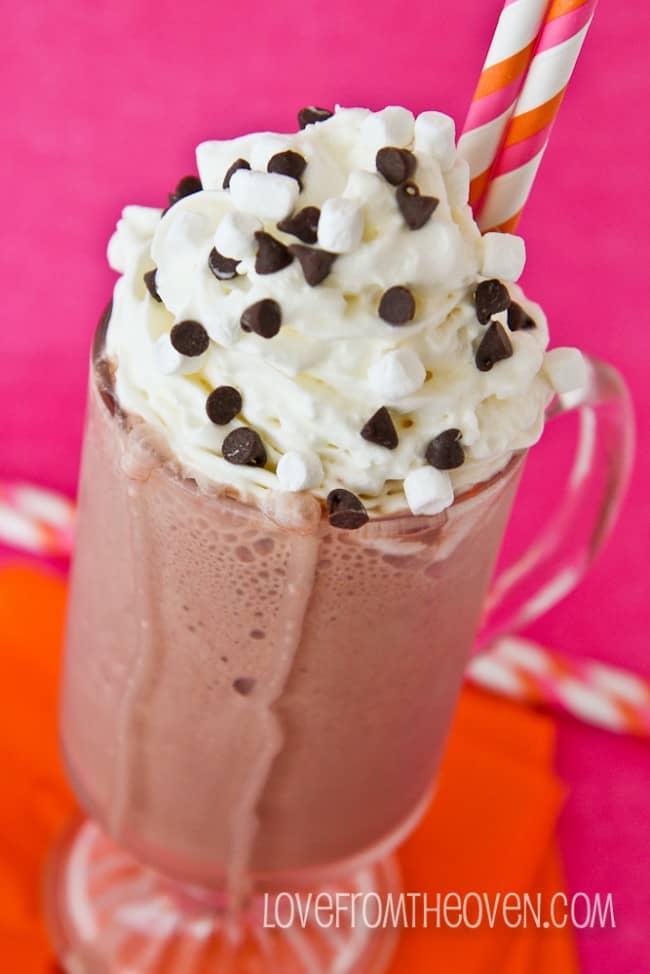 And of course you need some super adorable straws from Sweets & Treats Boutique. They make it more fun and I'm pretty sure more yum.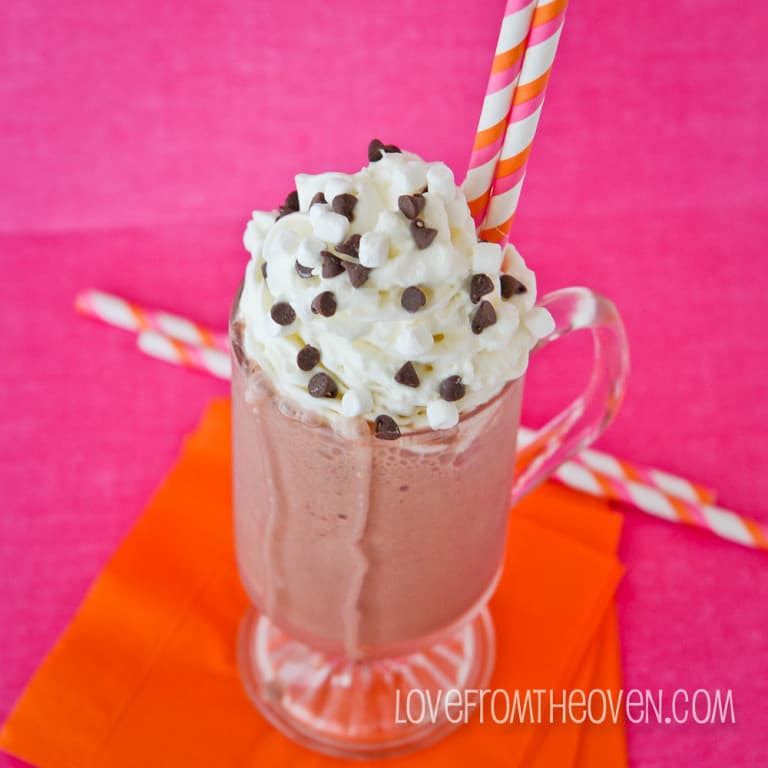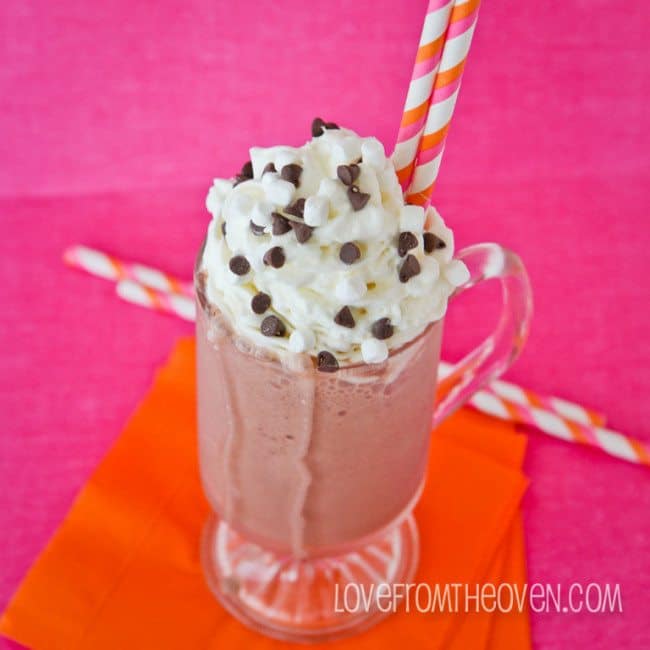 I did try freezing this after making it to see how it did, and it's okay. Where it shines is straight out of the ice cream maker as a nice frozen drink. Recipe time!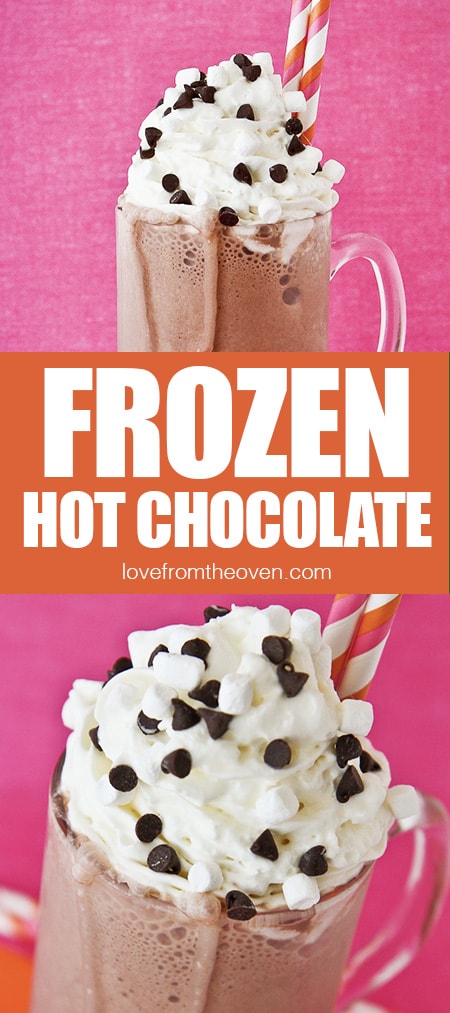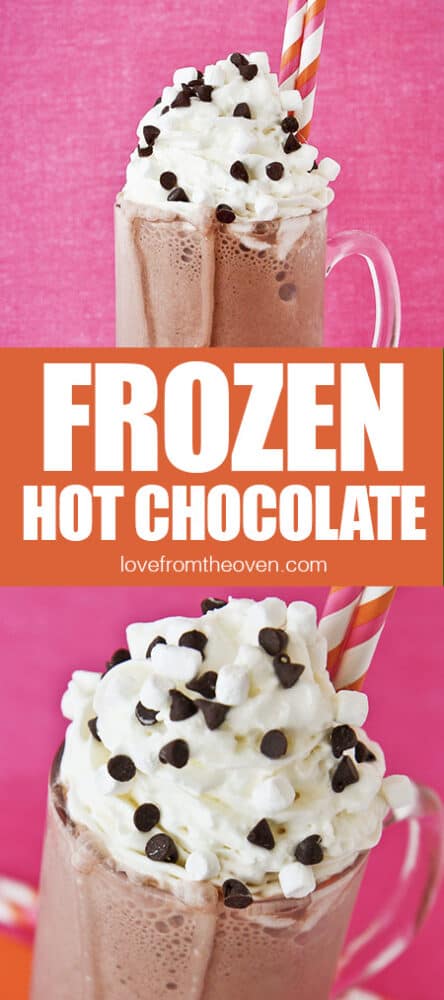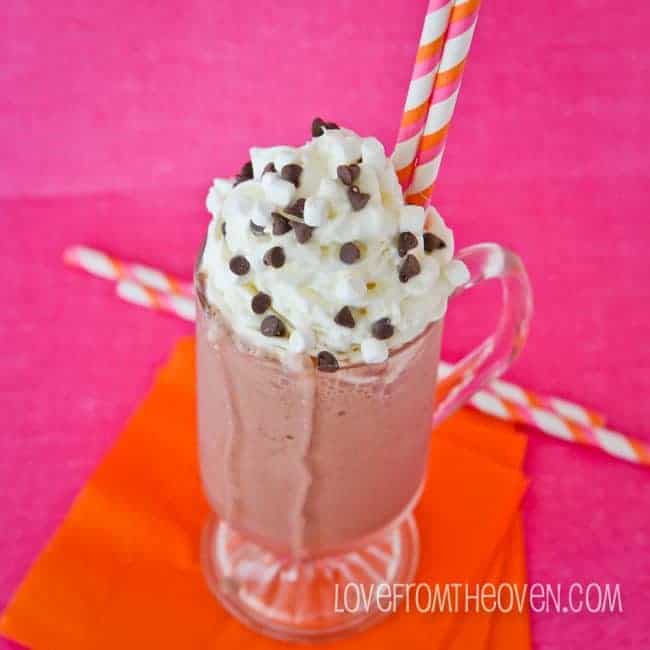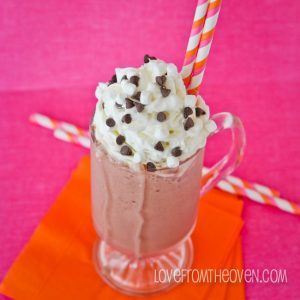 Dark Chocolate Frozen Hot Chocolate
A delicious way to enjoy hot chocolate on a hot summer day.
Ingredients
5

Packets Swiss Miss Dark Chocolate Hot Cocoa

Approximately 10 tablespoons

3

Cups

Whole Milk

1

Cup

Half And Half

Whipping cream

mini chocolate chips and marshmallows optional, but delicious.
Instructions
Mix your milk, half and half and Swiss Miss Hot Cocoa in a large bowl with a whisk, stirring until well combined. It will have a bit of texture to it, and that is just fine. Once prepared, pour into a 1 1/2 quart ice cream maker (other sizes will work as well), and run ice cream maker according to manufacturer directions for approximately 20 minutes. Scoop into cups, top with whipped cream and your favorite toppings, grab a straw and enjoy! Makes four one cup servings.
Notes
You can use your favorite hot chocolate mix!
Nutrition
Calories:
195
kcal
|
Carbohydrates:
12
g
|
Protein:
8
g
|
Fat:
13
g
|
Saturated Fat:
8
g
|
Polyunsaturated Fat:
1
g
|
Monounsaturated Fat:
3
g
|
Trans Fat:
1
g
|
Cholesterol:
41
mg
|
Sodium:
114
mg
|
Potassium:
320
mg
|
Fiber:
1
g
|
Sugar:
10
g
|
Vitamin A:
511
IU
|
Vitamin C:
1
mg
|
Calcium:
272
mg
|
Iron:
1
mg
If you are craving more hot cocoa taste, make sure to check out these delicious recipes…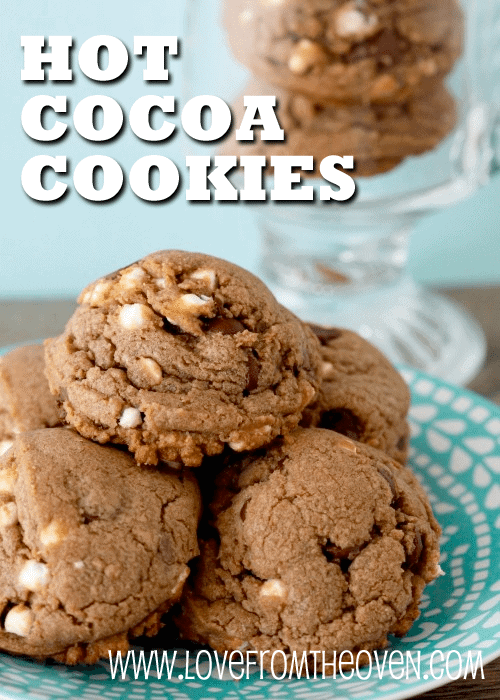 Hot Chocolate Donuts With Marshmallow Frosting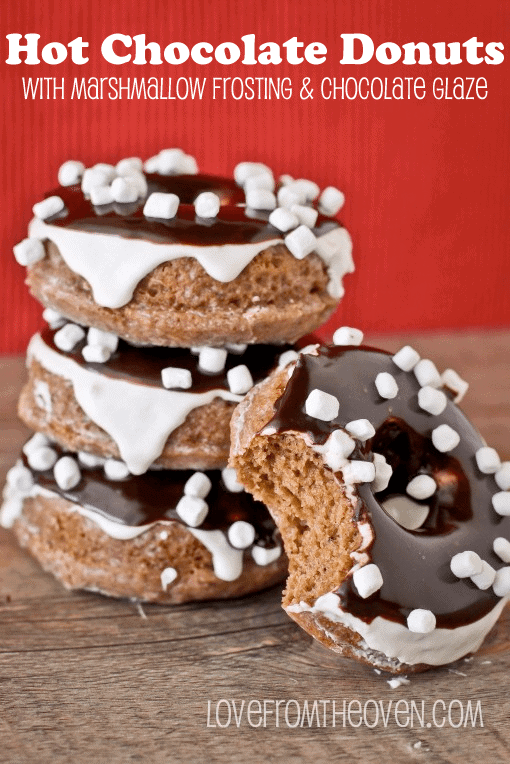 Enjoy and keep cool!