If you love frozen, slushy margaritas, the kind you get when you are out at a restaurant but can't seem to replicate at home? Then you are in for a treat – ice cream maker margaritas.
Yes, you read that right. You can make perfect frozen, slushy margaritas, at home, with an ice cream maker.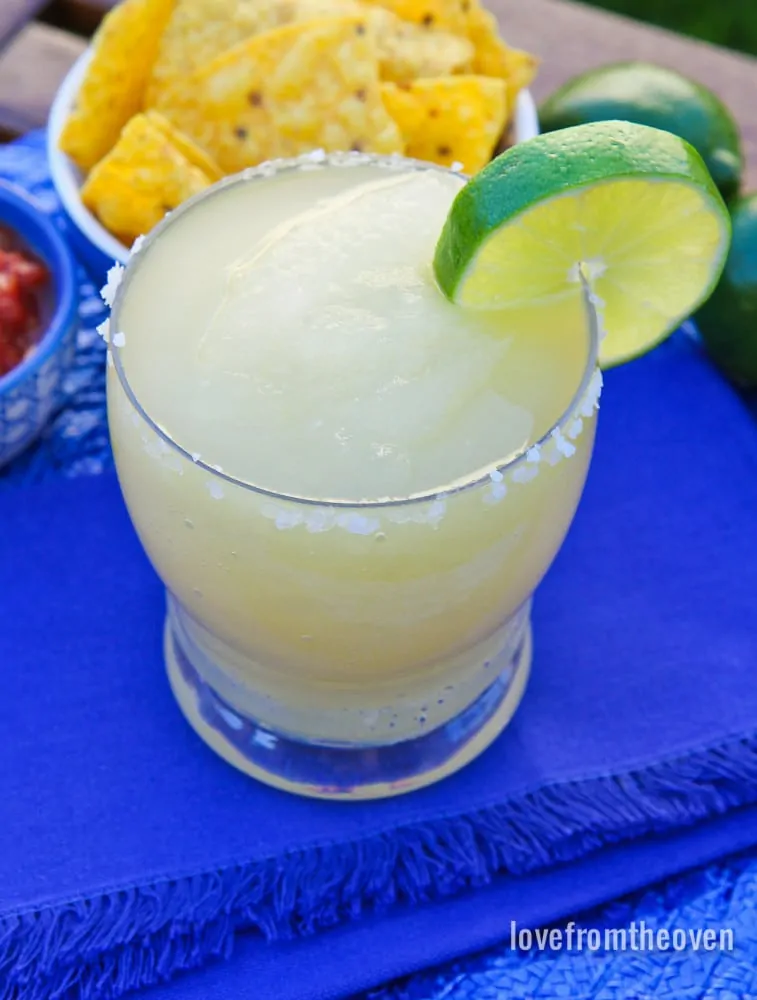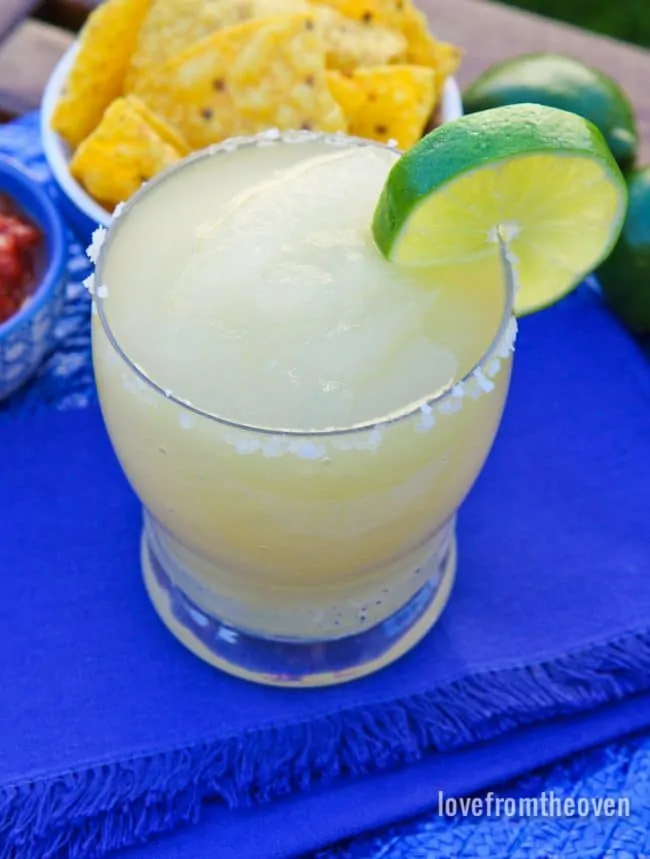 Summer just got a little sweeter… and more sour, with ice cream maker margaritas. I mean look at that cold, slushy goodness!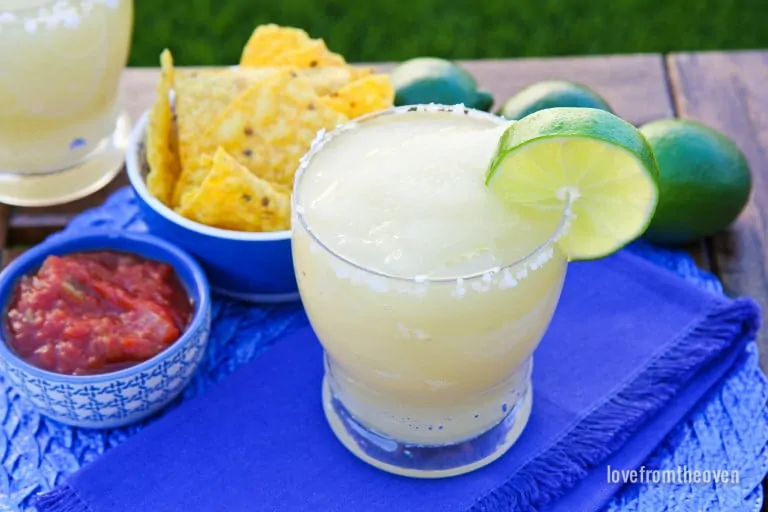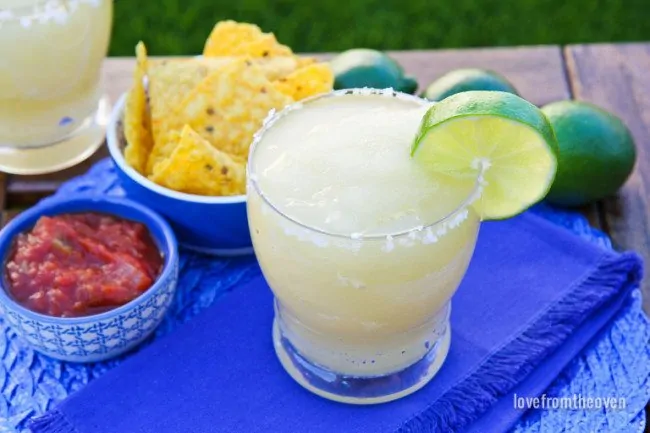 The one drink I love in life is the frozen margarita. Sweet, sour and salty, all mixed into one – it's the best. Pair it with a delicious tray of nachos or a bowl of Velveeta Rotel Dip, and I'm in heaven.
While a regular margarita is fine, it's just not the same, it's the frozen margaritas that have my loyalty. Those cold, slushy drinks are my jam (are we still saying my jam?). I never really made these at home, usually just getting them once in a while when we went out to eat, especially for Mexican food. But guess what… making them at home is totally do-able, and I LOVE ice cream maker margaritas! I have a few other ways you can make them, in case you don't have an ice cream maker.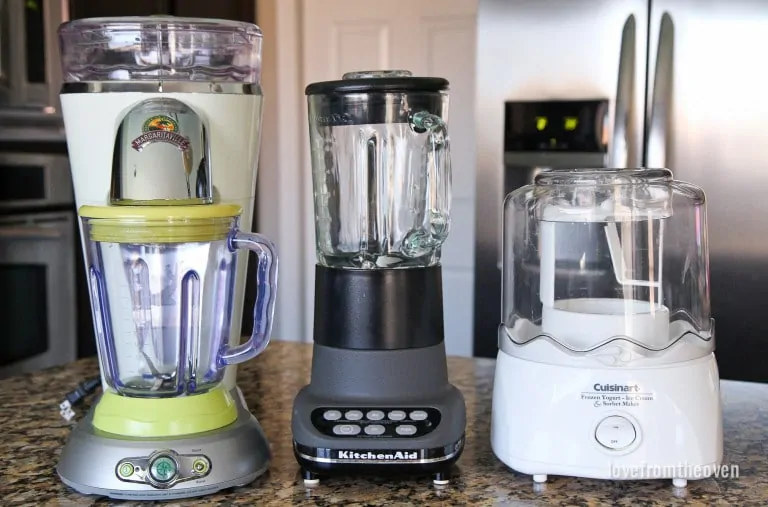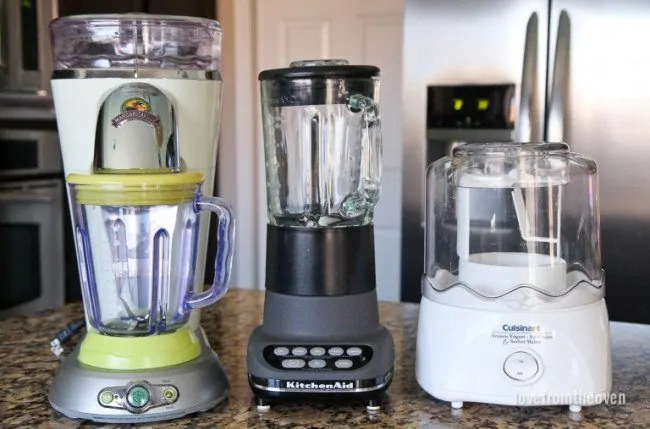 I've been making frozen slushies for the kids in my ice cream maker for years, it's actually one of my most popular posts here at Love From The Oven.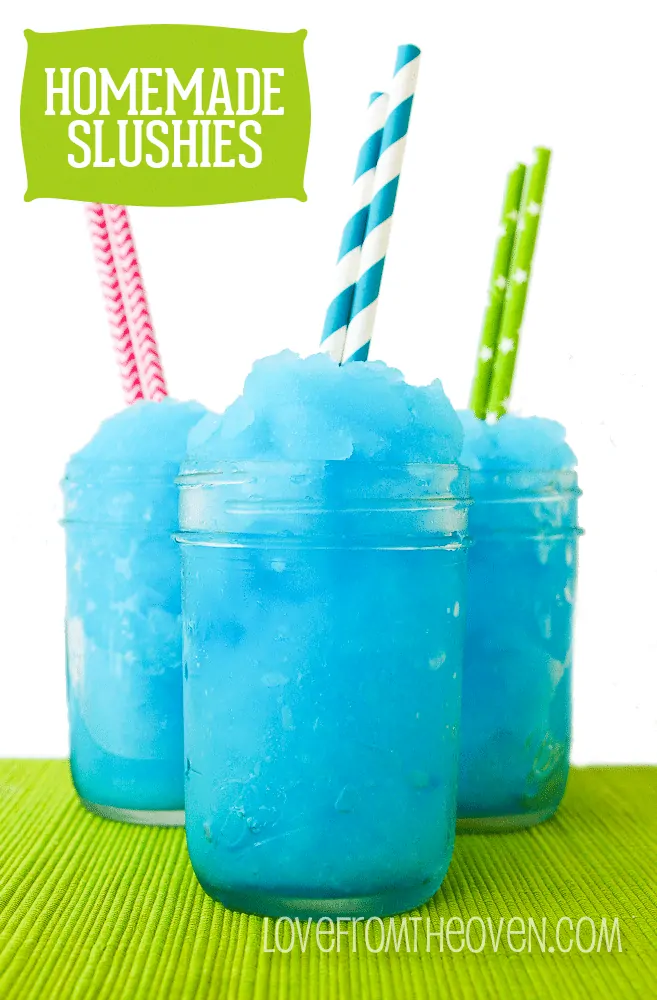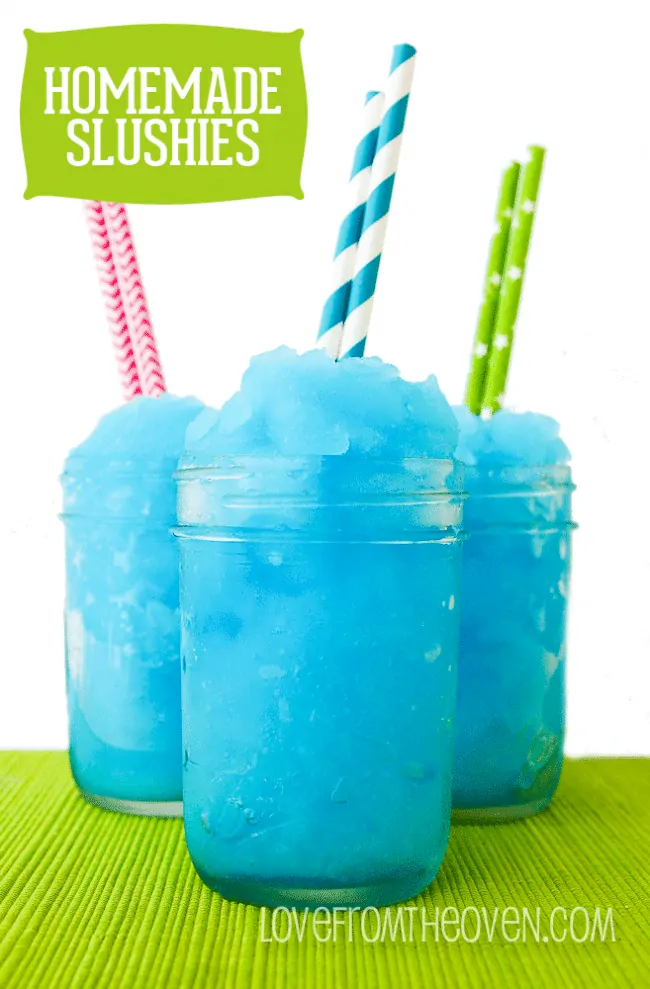 I've always wondered if the ice cream maker would work the same magic for making margaritas. I'm happy to report that yes, yes it will. Check it out.
Frozen Margarita Recipe
This is my favorite way to make frozen margaritas, because it gives perfect slushy texture that I adore. I've found that the time it takes can vary a bit depending on how much you are making and the size of your ice cream maker, but a good rule of thumb is that you are about 30 minutes away from frozen margaritas.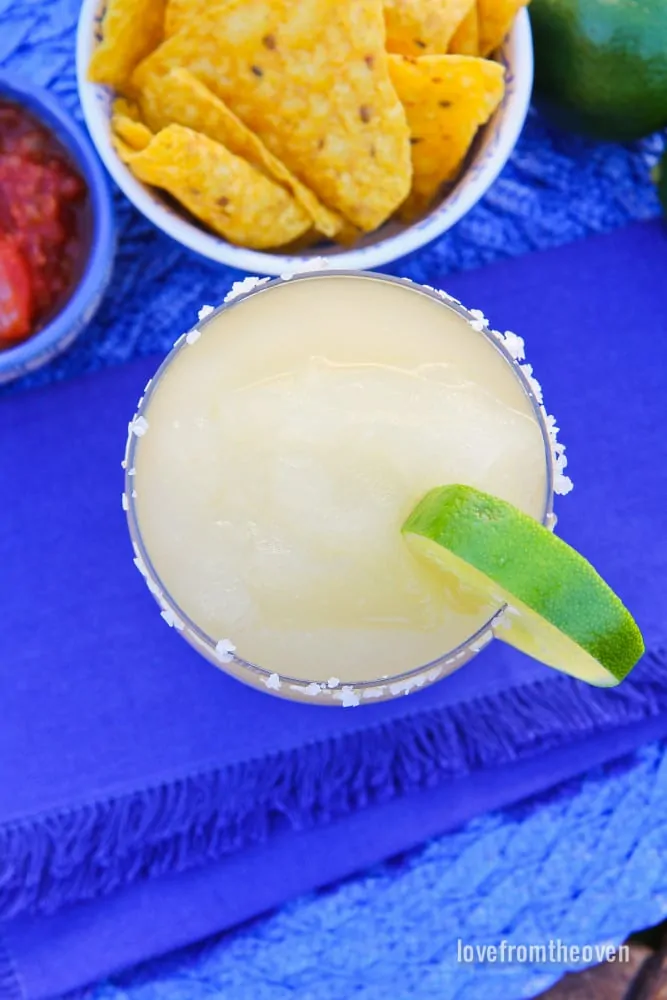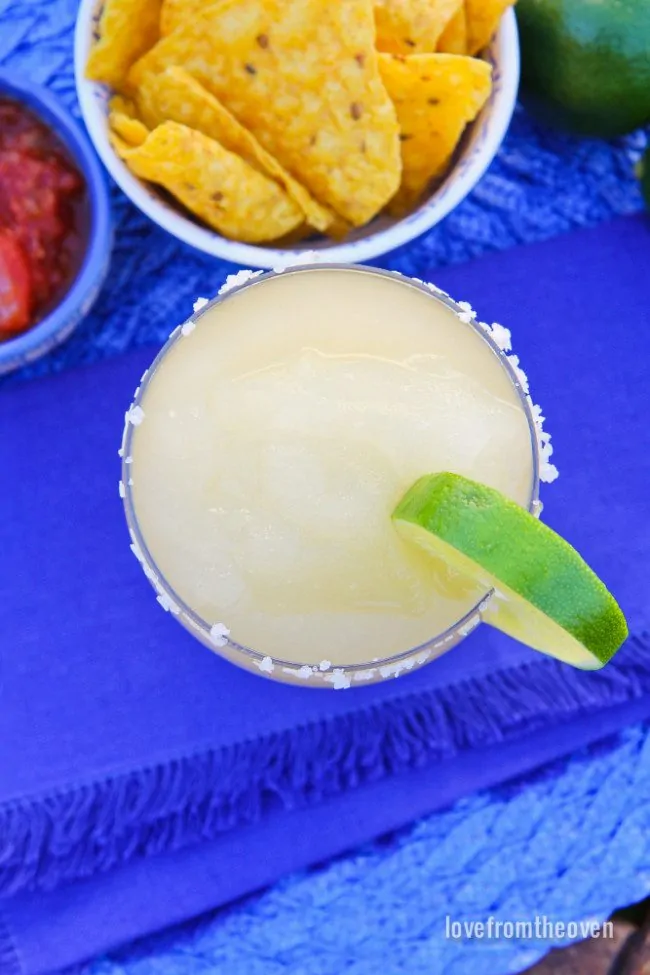 I have a Cuisinart Ice Cream Maker that I've been using for at least five years, and it works great for this. You can even order an extra drum/bowl for it so that you can have two on hand, which is great in the summer as you need to freeze them for about 24 hours prior to using.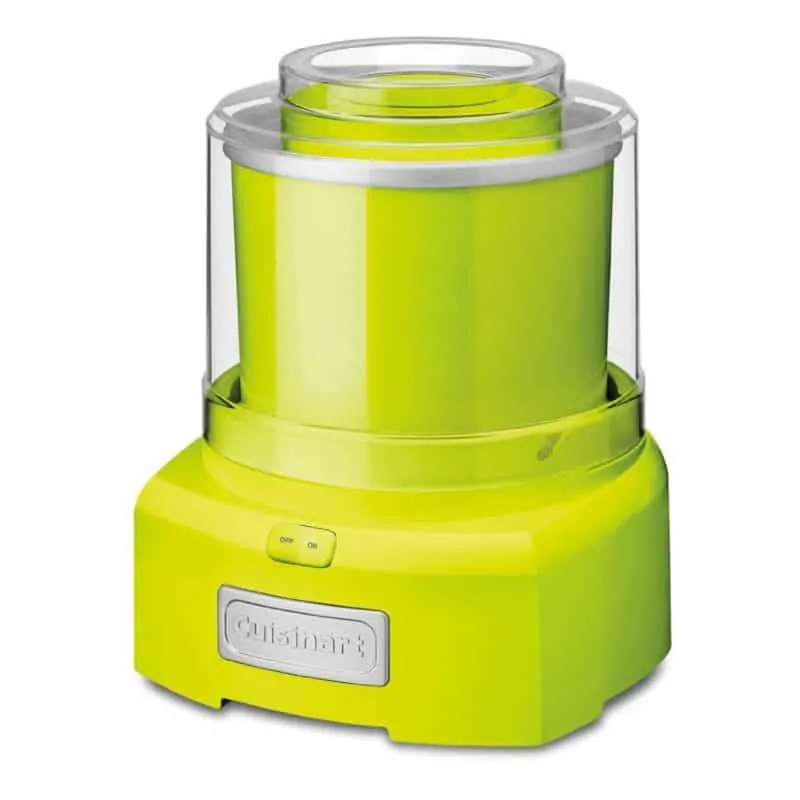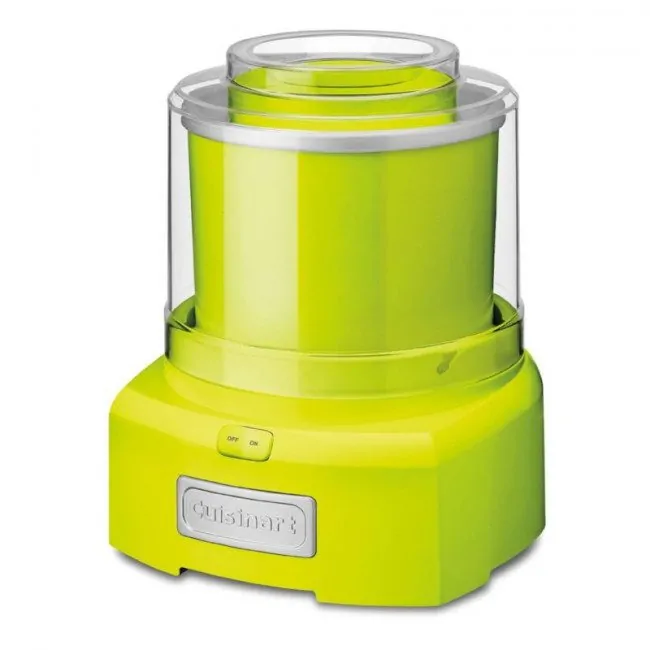 While I love a from scratch margarita, I've actually found that pre-made margarita mix, the kind that come with the alcohol already in them, do the best in the ice cream maker. And let's be honest, if you're a tired mom, and you've survived a long day/week/month/year, being able to just pour that pre-made Costco margarita mix into the ice cream maker is probably your speed. At least it is mine. No shame in my frozen margarita game.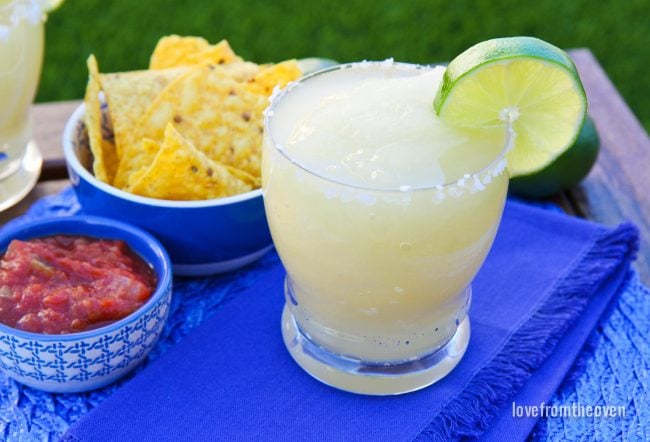 When you make your margarita in the ice cream maker, you are not adding any ice, which is different from the other methods I'm sharing. To make margaritas in my ice cream maker, I simply make my favorite margarita recipe (or use a ready made mix) and pour it into the ice cream maker and run it until it reaches the desired consistency. This usually takes 20-30 minutes. Seriously, EASY. You can pour it in and go make the tacos or enchiladas or just sit down and eat chips and dip for dinner. Again, no judgement. Salsa = tomatoes = almost like eating salad.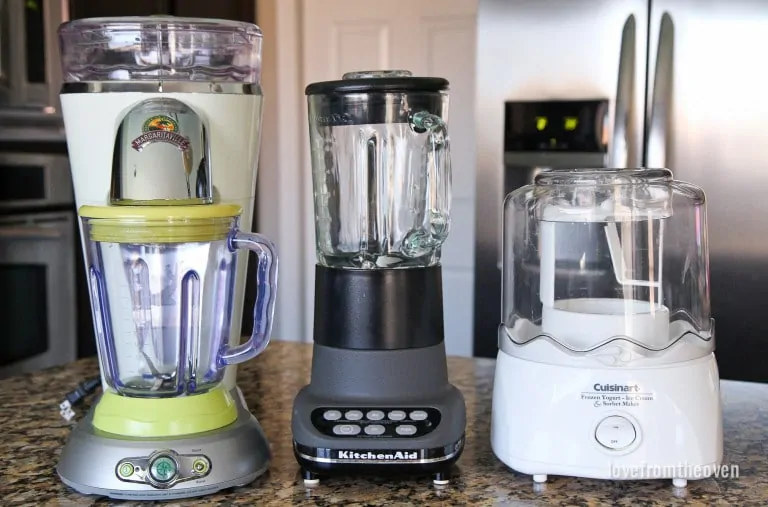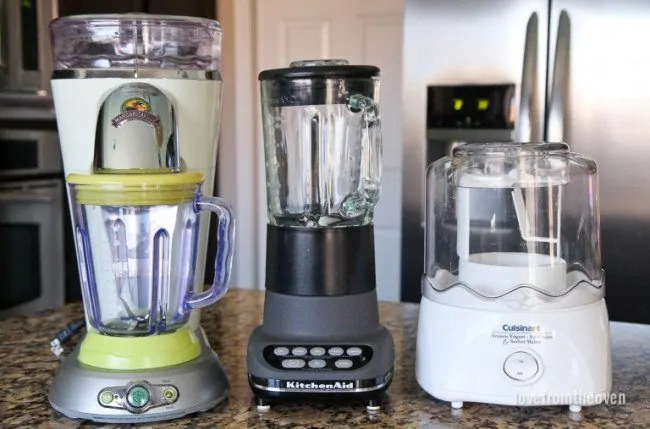 Other Options For Frozen Margaritas
No ice cream maker? You can always make frozen margaritas in your blender. The more powerful the blender, the better this will work. When it comes to making your margaritas in the blender, a good rule of thumb for making frozen drinks is to have a two to one ratio of ice to liquid. If you can used crushed ice, versus large cubes, it tends to be easier to blend.
Another option is a margarita machine. A margarita machine is different from a blender as it shaves the ice and then blends it with your drink ingredients. You can also use the margarita maker to make slushy drinks for the kids, and it rocks at frozen lemonade. I have a Margaritaville Frozen Concoction Maker. There are many different models, so if you want to buy one, you'll need to research which is best for you. While I love mine, it's very large and heavy, and it's really best when used for a crowd, so I only use it when we have a number of people over.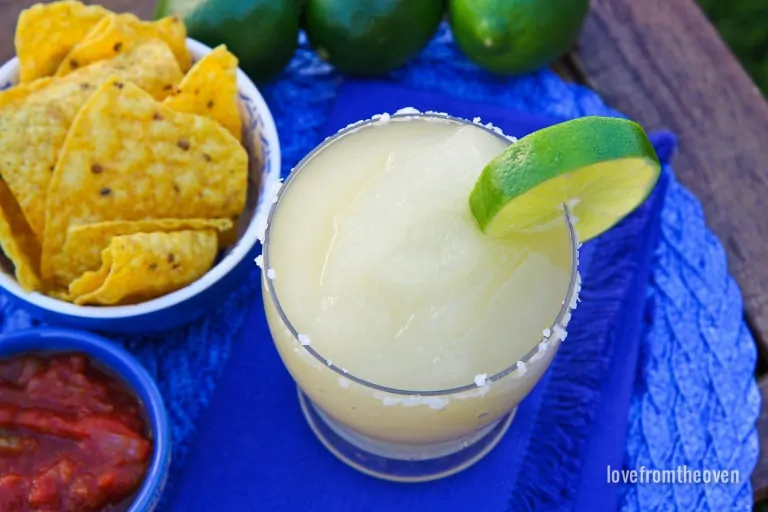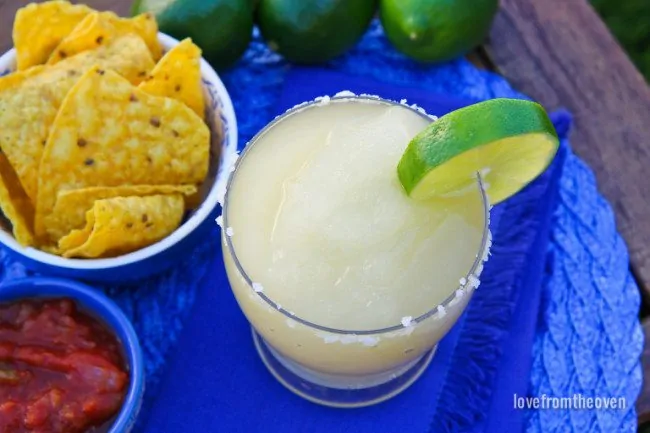 As I mentioned, I prefer to just go the pre-made mix route, but if you want to whip up some margaritas from scratch, this is a great blender recipe.
If you love this recipe, make sure you try my Strawberry Daiquiri and Frozen Pina Colada recipes! And serve it up with some yummy 7 Layer Taco Dip!
FROZEN MARGARITAS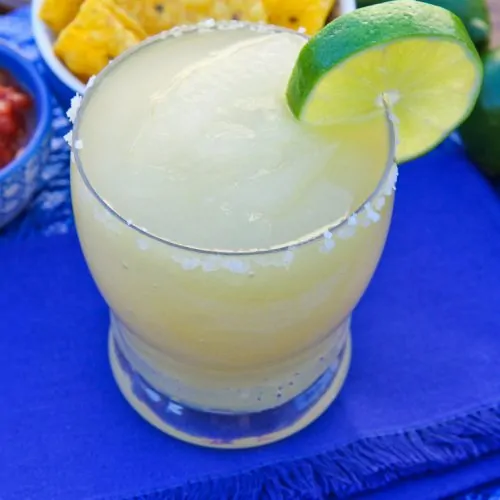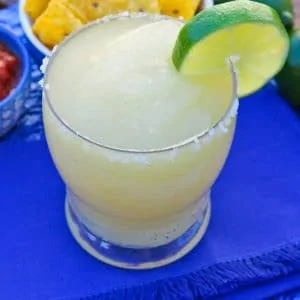 FROZEN MARGARITAS
Ingredients
3

oz

. Tequila

5 1/4

oz

. margarita mix

3/4

oz

. Triple Sec

1 1/2

oz

. Lime Juice

1 1/2

oz

. Orange Juice Ice

Ice
Instructions
Fill ice reservoir or blender with ice. Pour ingredients in glass jar. Blend until smooth . Pour into margarita glasses, garnish with salt and lime if desired.
Disclaimer
Nutrition information is estimated as a courtesy. If using for medical purposes, please verify information using your own nutritional calculator. Percent Daily Values are based on a 2000 calorie diet.
More Margarita Recipes
If you are a margarita fan, which I'll venture to guess you are if you've read this far, then you'll love some of these great margarita inspired recipes!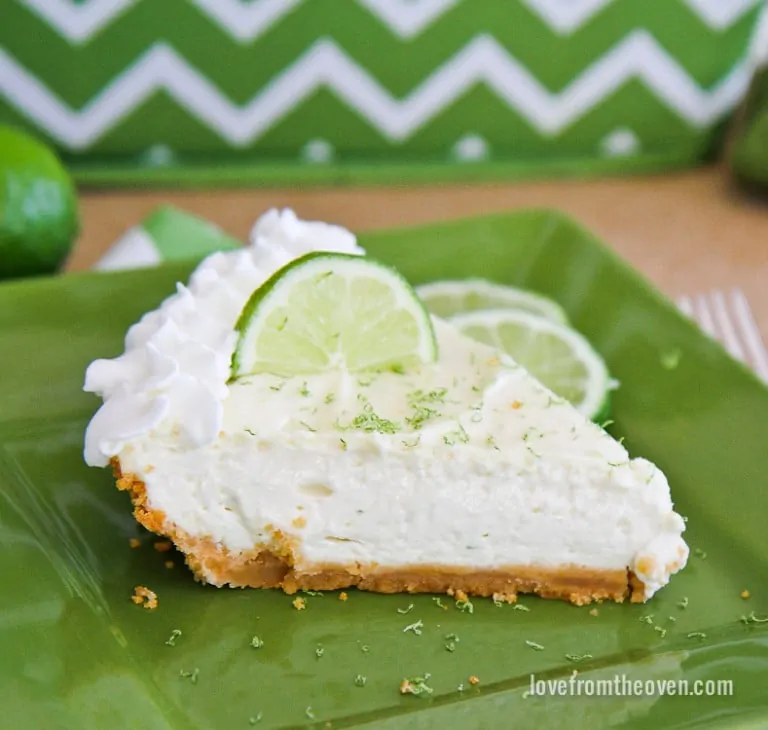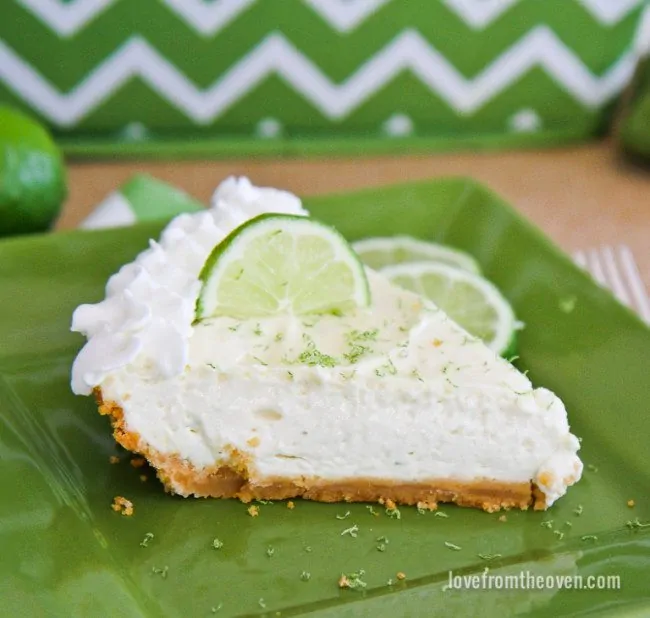 Key Lime Margarita Pie With Pretzel Crust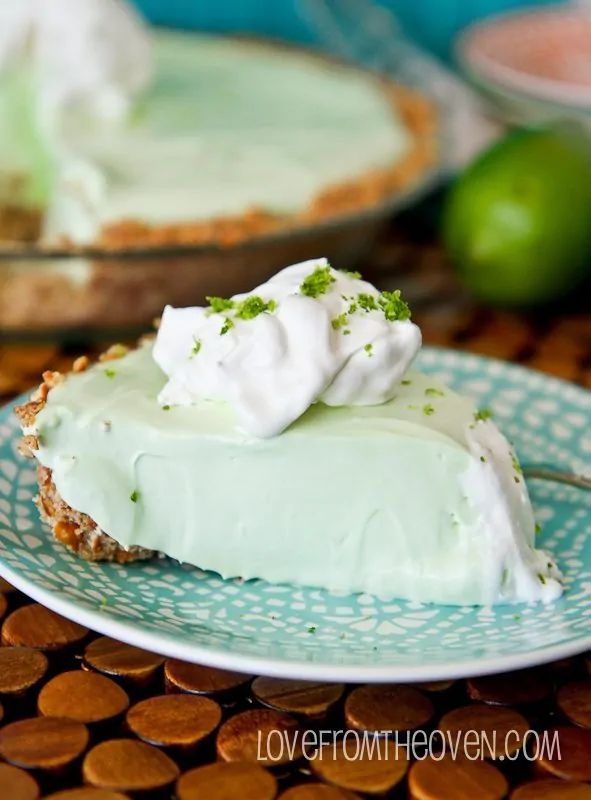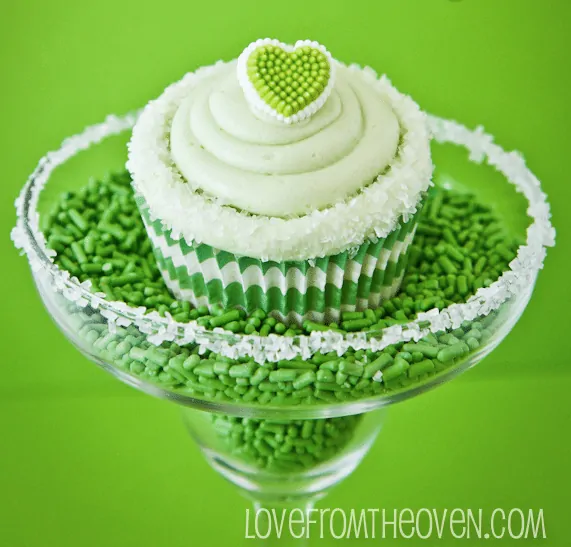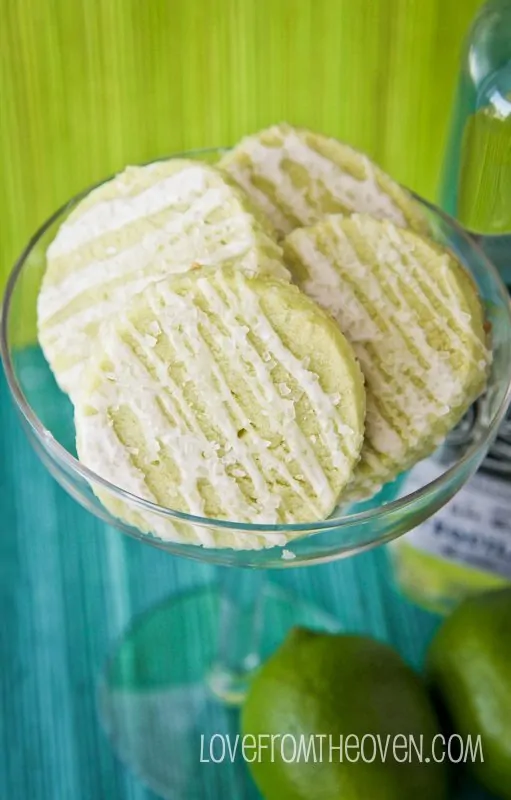 You can also check out my fun Margarita Dessert Recipe Round Up!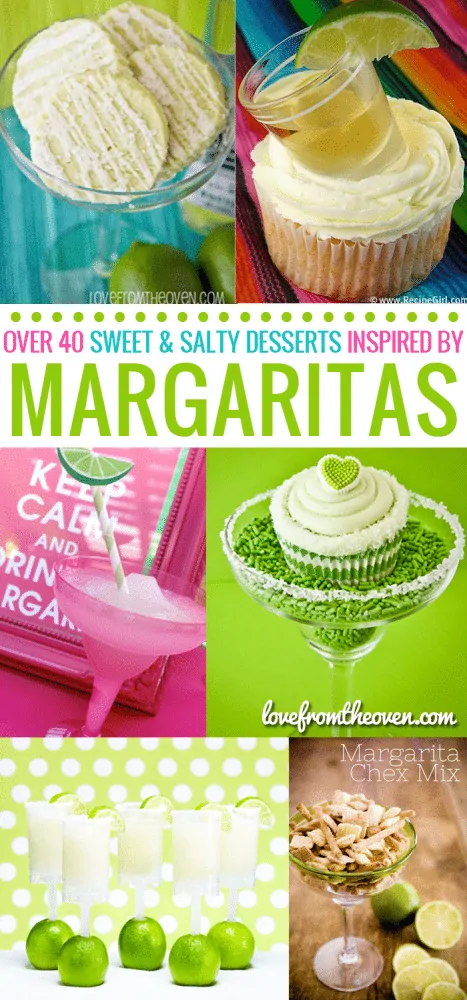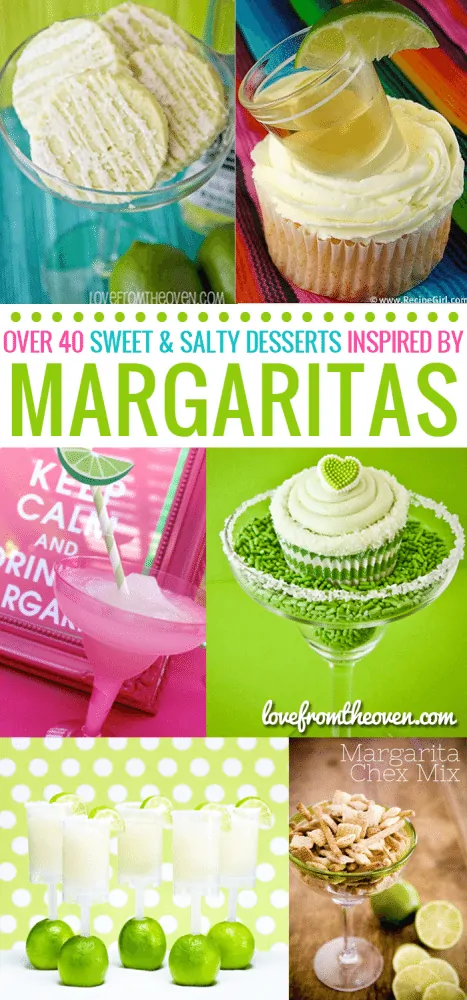 Cheers!