There is something so simple, delicious and comforting about a warm piece of banana bread.  Which is exactly why I made a loaf of it last week.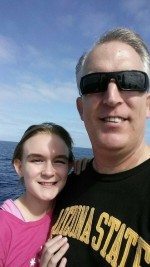 Last week my daughter went to Catalina Island on her first big out of state school field trip to the Catalina Island Marine Institute.  We were really fortunate that my husband was chosen as a chaperone for the trip and was able to go along, but even with him accompanying her, I'm a worrier by nature.  When one of my girls is away from me, I worry.  So with both her and my husband out on an island, and buses and boats and sea creatures (and buffalo, there are buffalo on that island) involved, I spent most of their time away being super excited for them, and their amazing adventure, and the other half the time worrying about all of the what if's that could go wrong.   Hence my need for some comfort food.  And that's where we get banana bread.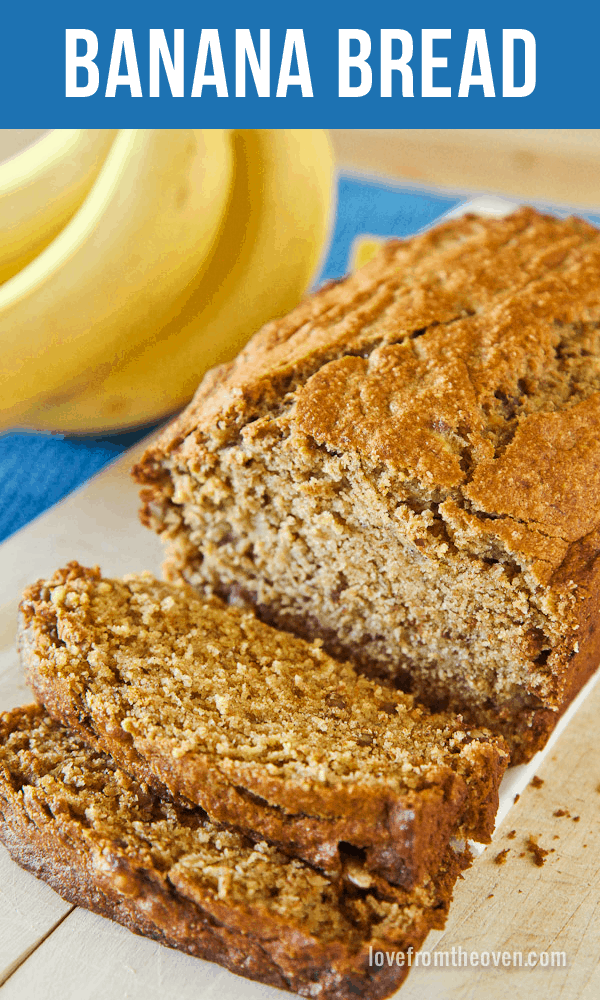 It probably didn't help my worrying that I stayed up half the nights that they were gone, following, as my daughter would say, "hashtag ebola", on Twitter.  And hashtag enterovirus.   So yeah.  Though in my defense if you will, I don't actually use Twitter as a news source.  It just gives me a jumping point to go scour the internet looking for facts in peer reviewed medical journals.  I didn't spend all those years in grad school writing and reading research papers for nothing you know.   Clearly I use those skills to try and decide if I should become a doomsday prepper.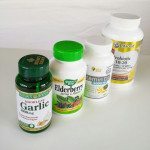 I've always been pretty germ phobic. It doesn't take the threat of some global pandemic to get me there.  Sorry, but I'm that person who will walk off the elevator is someone is coughing and sneezing in it.  I'm big on hand washing and sanitizers and wipes and "stop touching your face!" (which is a dismal failure with my four year old).  My kids are never allowed to touch a I get nervous.  I grew up with asthma that made the common cold turn into a trip to the hospital, and a brother who had a weakened immune system and was *always* pretty darn sick (he's an Ironman triathlete these days, so he's fine).   There are so many things out of our control, that I may go a bit overboard trying to convince myself that I can control something (hey, at least I openly admit to my crazy making).  I admittedly get a bit extreme in your average cold and flu season.  But this year?  While my mind has a nice rational side, it also has a side that is like this is really some scary stuff, and it's just getting started.   Exhibit A, my Amazon orders for the week…
So now that we've covered that fact that I'm a lee-tle crazy, and probably have clean and very dry hands, let's move on to bread.  Nice comforting banana bread.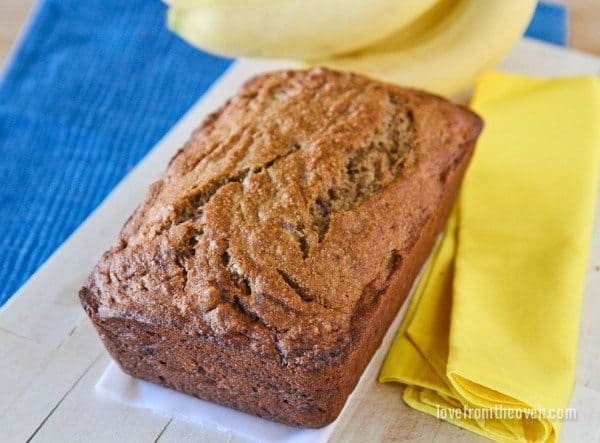 This is just a good old fashioned banana bread recipe.  Simple, delicious, classic.   I loaded mine up with walnuts, which, in my opinion, is the best way to eat banana bread.  If   A slice of this warm, with a little butter… perfection.  The only plus to my daughter being out of town is that I can actually put nuts in my bread.   If nuts aren't your thing, you can leave them out, or even throw in some chocolate chips.  Think of the recipe as a base, that you personalize and make your own.  I one made it and threw in some macadamia nuts and coconut, that was delicious.  Don't be afraid to get creative like that.
Banana Bread
Ingredients
2 cups white whole wheat flour (all purpose can also be used)
1 teaspoon baking powder
1 teaspoon baking soda
1/2 tsp salt
1 stick (1/2 cup) softened butter
1 tablespoon vanilla
3/4 cup brown sugar
2 eggs
4-5 very ripe bananas, mashed
1 cup nuts or chocolate chips (optional)
Instructions
Preheat oven to 350 degrees F. Spray a 9x5 inch loaf pan with non stick cooking spray.
In a large bowl combine butter, vanilla and brown sugar, stirring well to combine. Add in eggs and mashed bananas, stirring well to combine.
In a separate bowl, combine flour, baking powder, baking soda and salt. Add flour mixture and nuts to wet mixture and stir until just combined, do not over mix.
Pour mixture into loaf pan. Check bread around 40 minutes to see how brown it is, and cover with foil if you do not want it to continue to brown. Bake for approximately 60-70 minutes (total, not in addition to the 40 minute check point) or until toothpick inserted into the center comes out clean. Remove from oven and cool for at least ten minutes. Slice and serve. I prefer to store leftover bread in the fridge, where it lasts for up to a week.
https://www.lovefromtheoven.com/banana-bread/
So if you are looking for a delicious breakfast, or some yummy comfort food, even if you aren't sitting around worrying about germs like I am, give this recipe a go.  It's just a good, simple, perfect banana bread.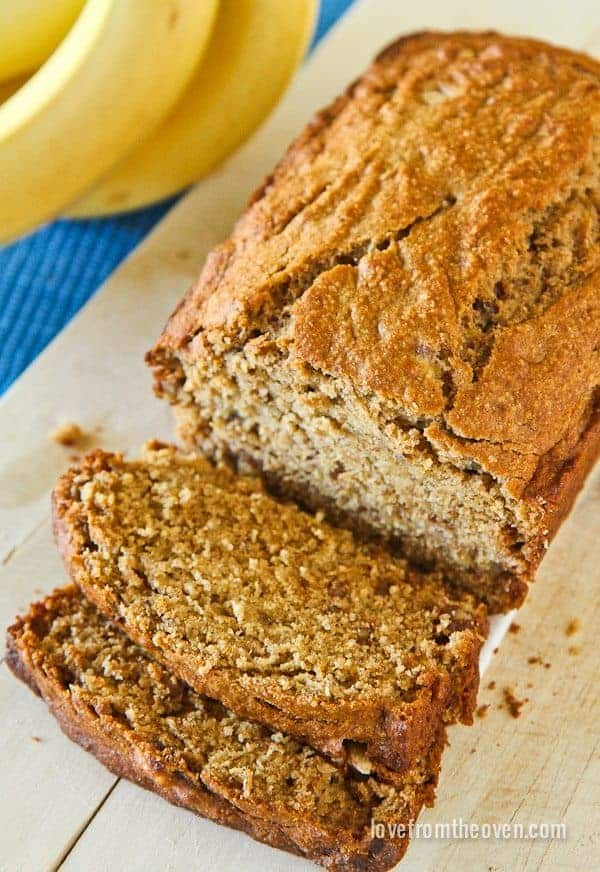 Want some other great bread and muffin recipes?