Hands down one of our all time favorite desserts in this house is brownies. A hot version with a scoop of ice cream? A la mode heaven. Add in some caramel and toffee? I think yes. Heck yes!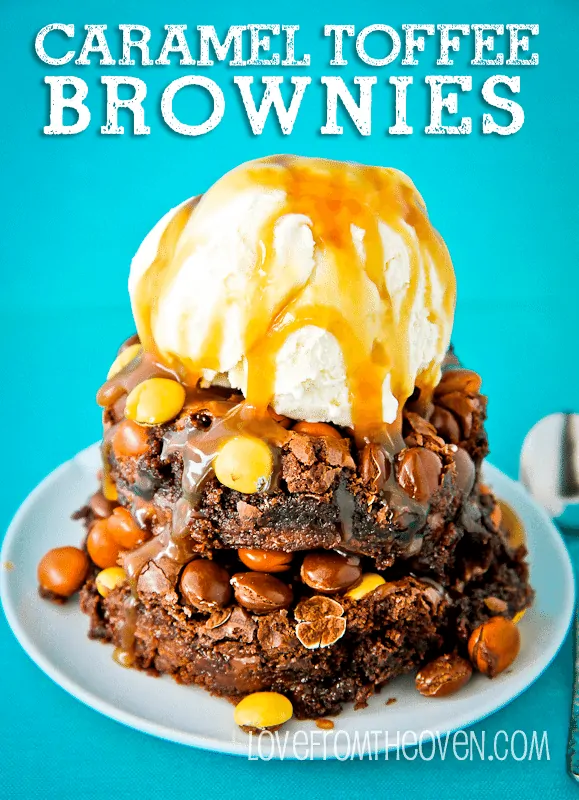 You should probably make these. And you can serve them straight from the pan like this…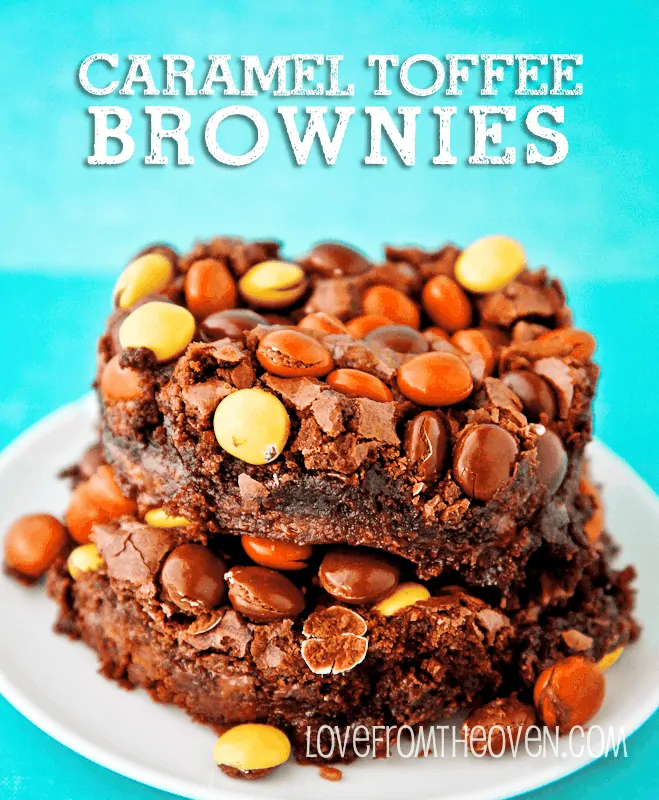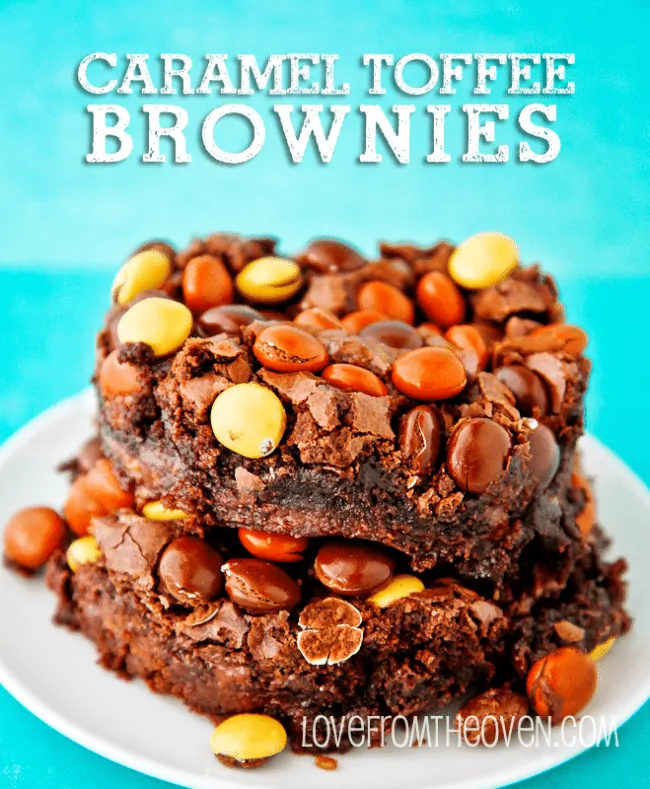 But I highly recommend topping them with a scoop of ice cream and a little more caramel sauce. I mean if you are going to serve an over the top brownie, go completely over the top. A La Mode, baby!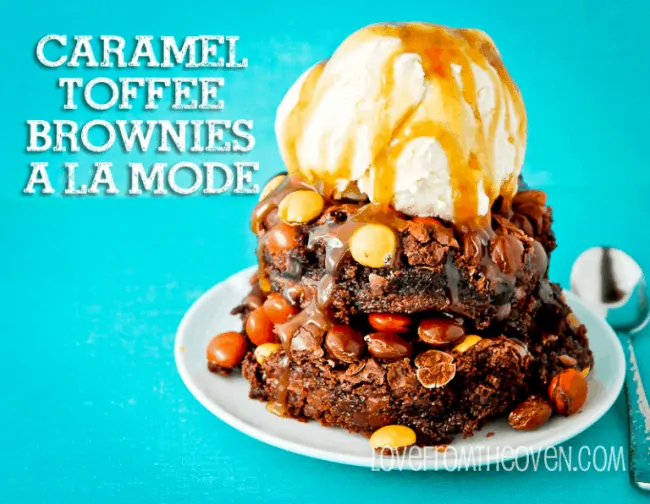 These are super simple. They start with a box brownie mix. Growing up on box brownies (versus from scratch, not like we ate brownies for breakfast), I kind of have a love from them. If you want to go with homemade, this is my favorite homemade brownie recipe, just leave out the peppermint cookies and candy canes. When making box brownies, I often add a 1/2 tsp baking powder (to help give a bit more rise) and a tsp of vanilla.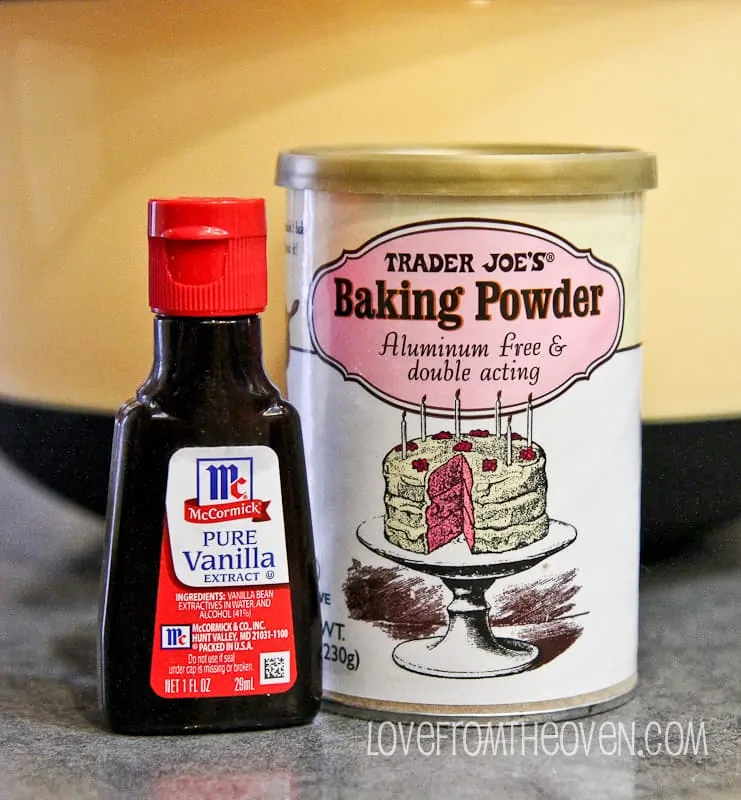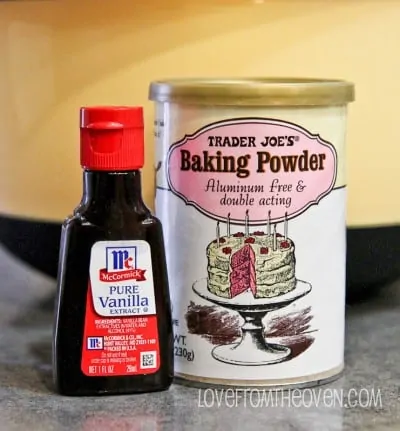 In addition to your brownie base, you will want to have some toffee bits and pieces. I found these from Heath at my grocery store. If you want to add caramel to the brownies (optional, but I say go for it), I like the Kraft Caramel Bits combined with a bit of whipping cream.
Make your brownie batter according to the directions/recipe. Once you have your brownie batter made, want to smooth a small amount over the bottom of your pan (bake in whatever size pan your recipe/mix calls for).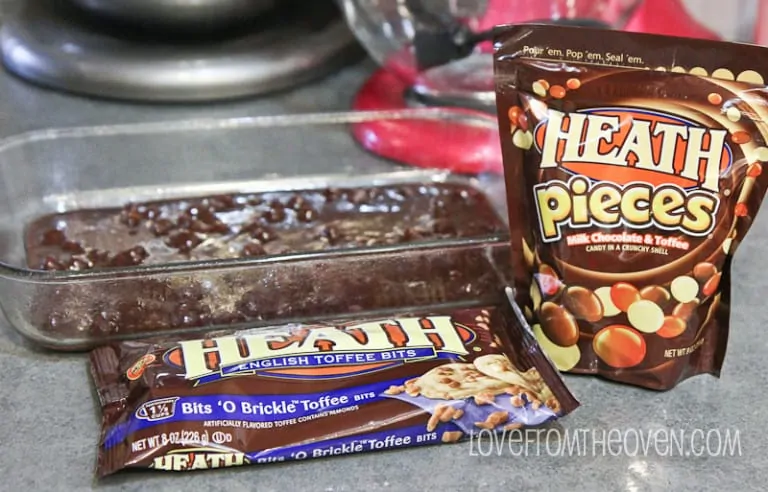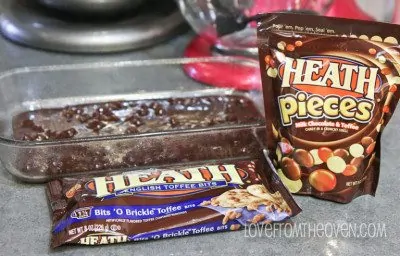 Once you have a layer of brownie batter down, sprinkle with your toffee bits. Now, I will add a disclaimer that my toffee bits did seem to lose their consistency and melt into the brownies, but they left the very distinct flavor. However if you want the crunch, it may be best to save these for the top.
If you are adding caramel, warm it up and drizzle on. I use approximately one cup of Kraft Caramel Bits along with two tablespoons of whipping cream, and microwave for one minute, stirring every few seconds after 40 seconds.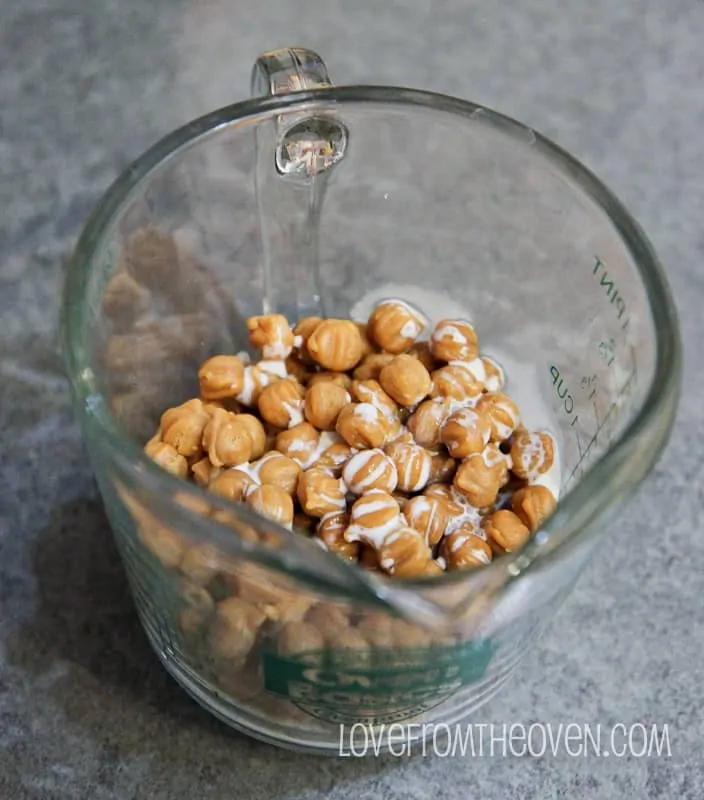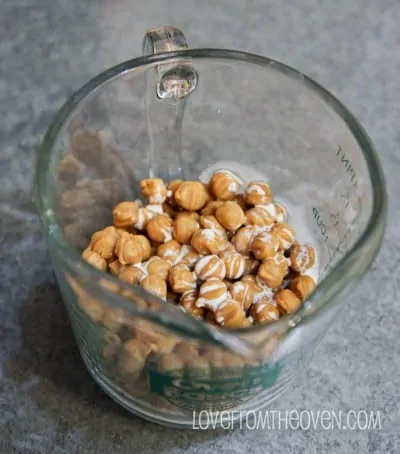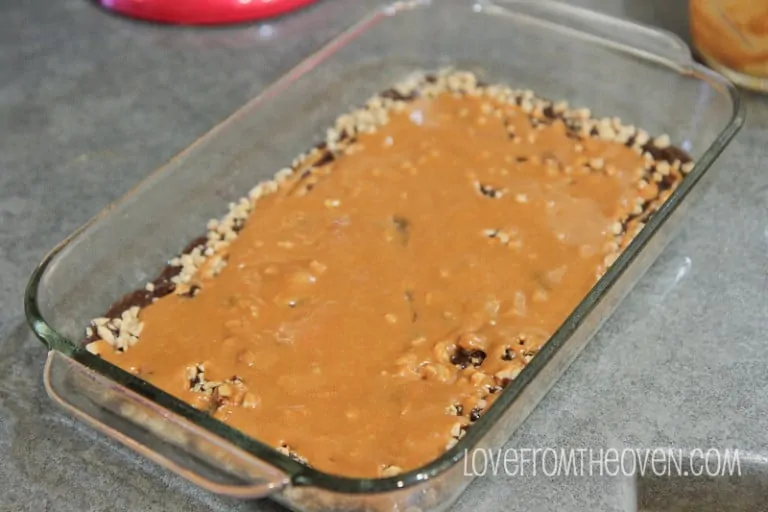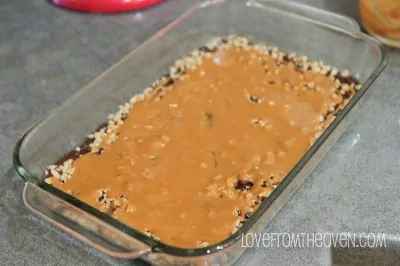 Cover with the rest of your brownie batter and bake for HALF of the time recommended on your box/recipe. At the halfway point, pull them out and smother the top with your toffee pieces. This will allow them to sink into the brownies, but not totally melt. Then back into the oven it goes for the rest of the recommended baking time.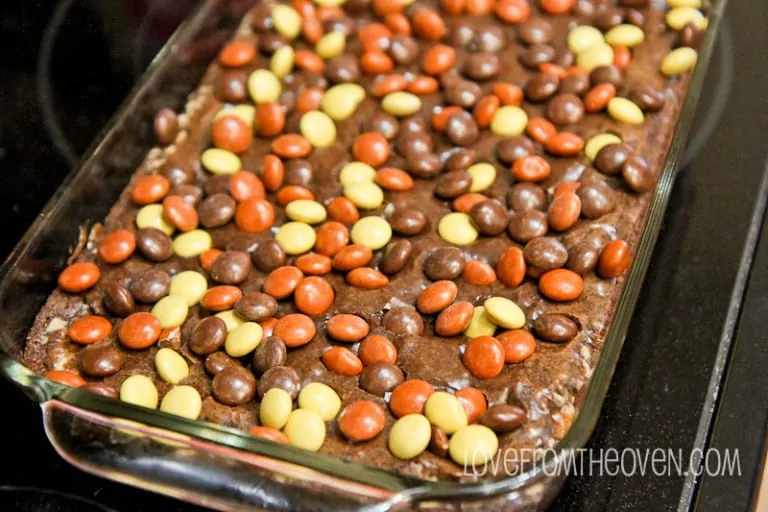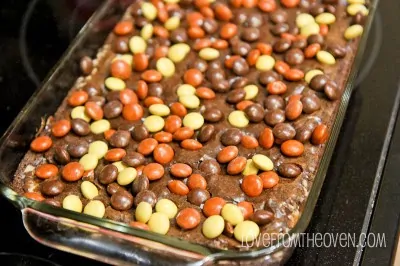 When you pull them out, let them cool for a bit, but then if you like a nice warm brownie, dish ones of these babies up along with a scoop of ice cream and some caramel or chocolate sauce. Divine.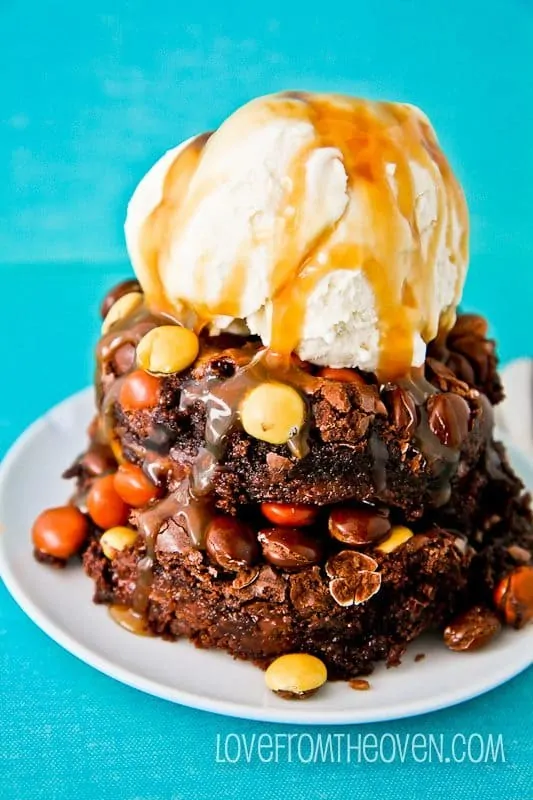 Just the right amount of fudgey goodness if you ask me!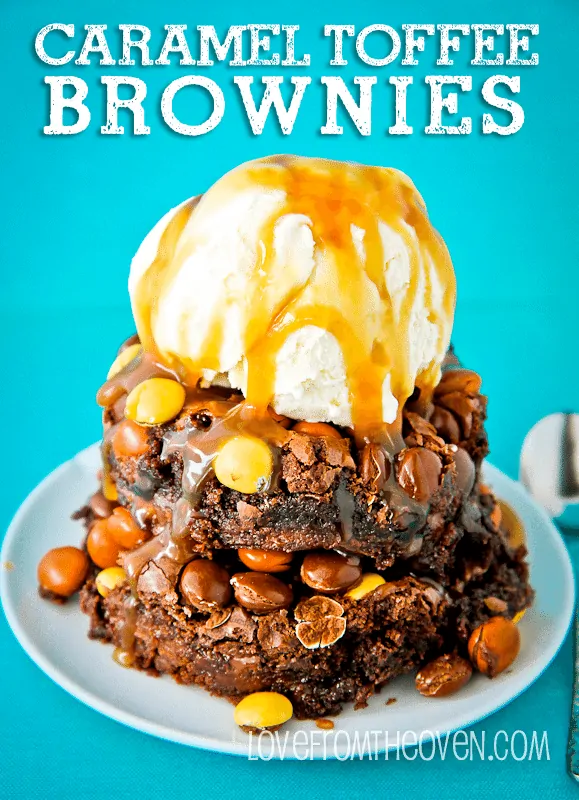 Can't get enough brownies? Check out some of my other favorite brownie recipes…
S'mores Crunch Hazelnut Spread Brownies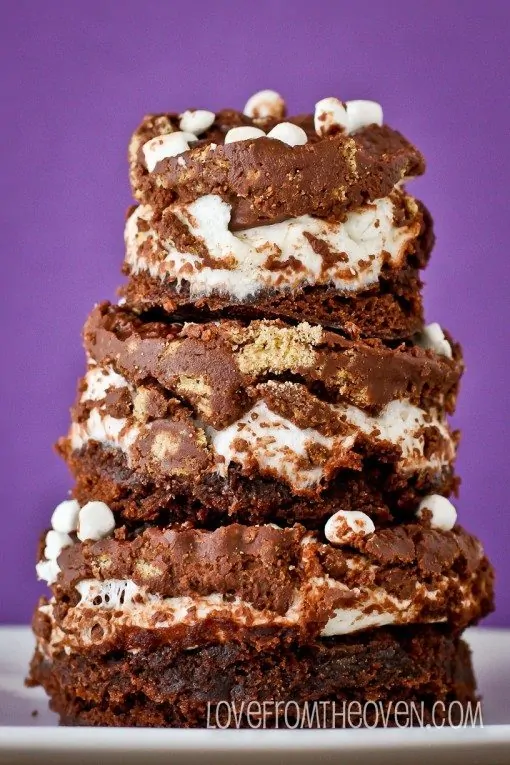 Mocha Cappuccino Hazelnut Biscoff Brownies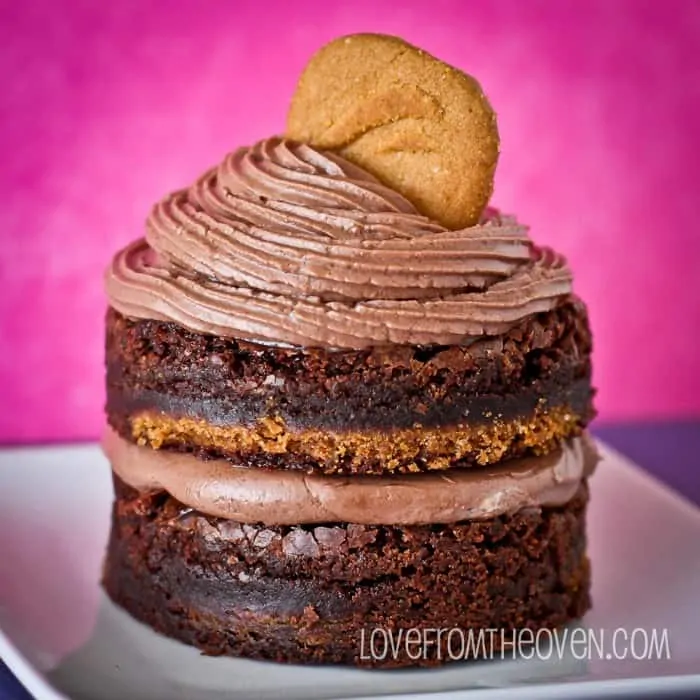 Brownies Made With Greek Yogurt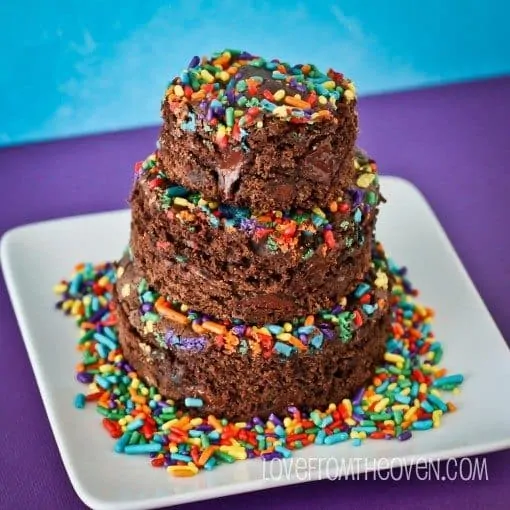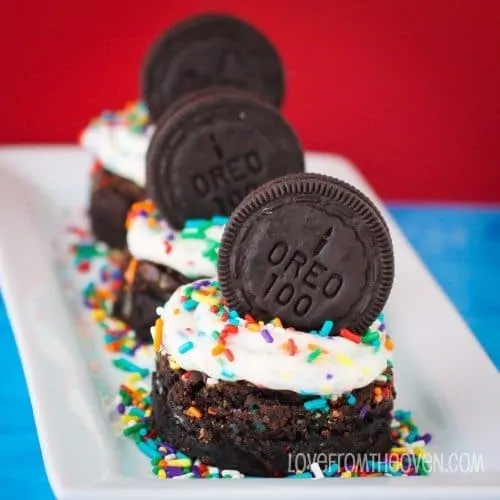 Chocolate Caramel Pretzel Brownies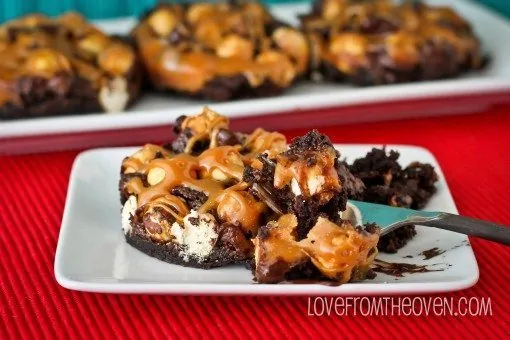 Caramel & Chocolate Chip Brownies With Pretzel Crust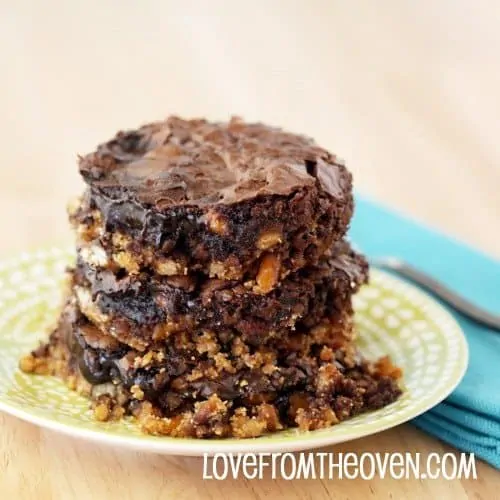 Peanut Butter Pretzel Filled Brownies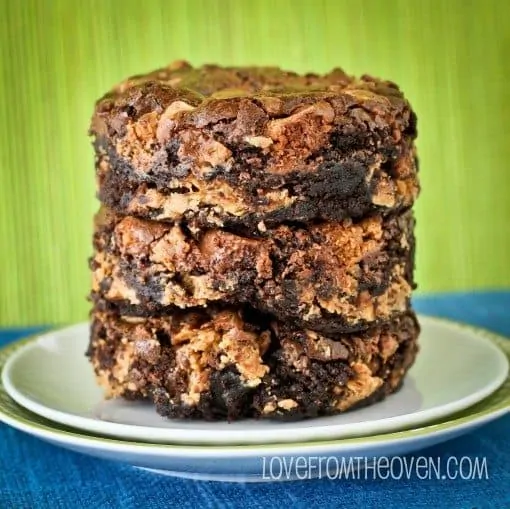 Peanut Butter Cup Stuffed Brownies With Peanut Butter Buttercream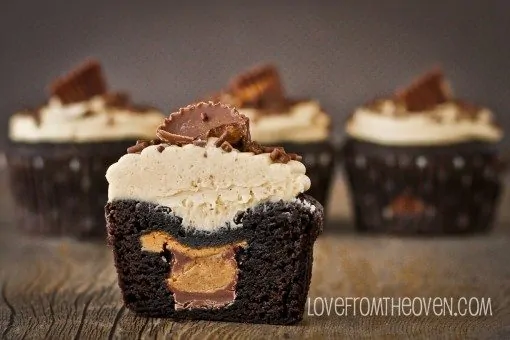 Brownie A La Anytime – Single Serve Microwave Brownie A La Mode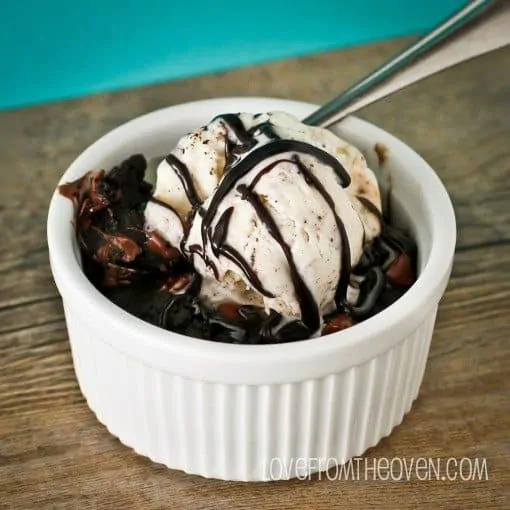 If you can't tell, I LOVE brownies.