Love chocolate cookies? I sure do! I've put together all of my favorite chocolate cookie recipes for you in one place, for make it easy to you to find some great recipes for chocolate cookies. It's hard to pick a favorite out of this bunch, as they are all excellent recipes that I highly recommend trying.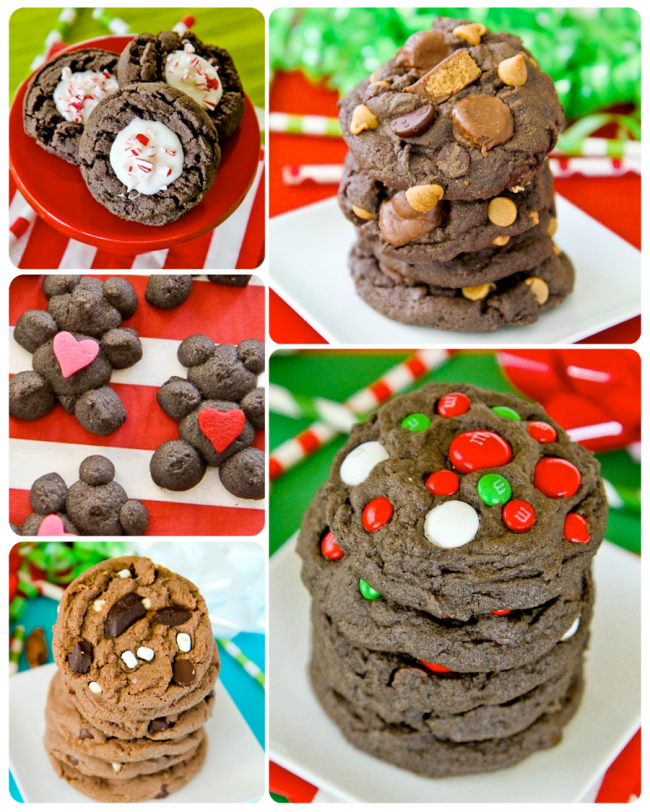 Ready for some baking? Here are my best chocolate cookie recipes for you!
These Chocolate M&M Cookies are perfect for any holiday, just pick up a bag of seasonal M&M's to fill them with color.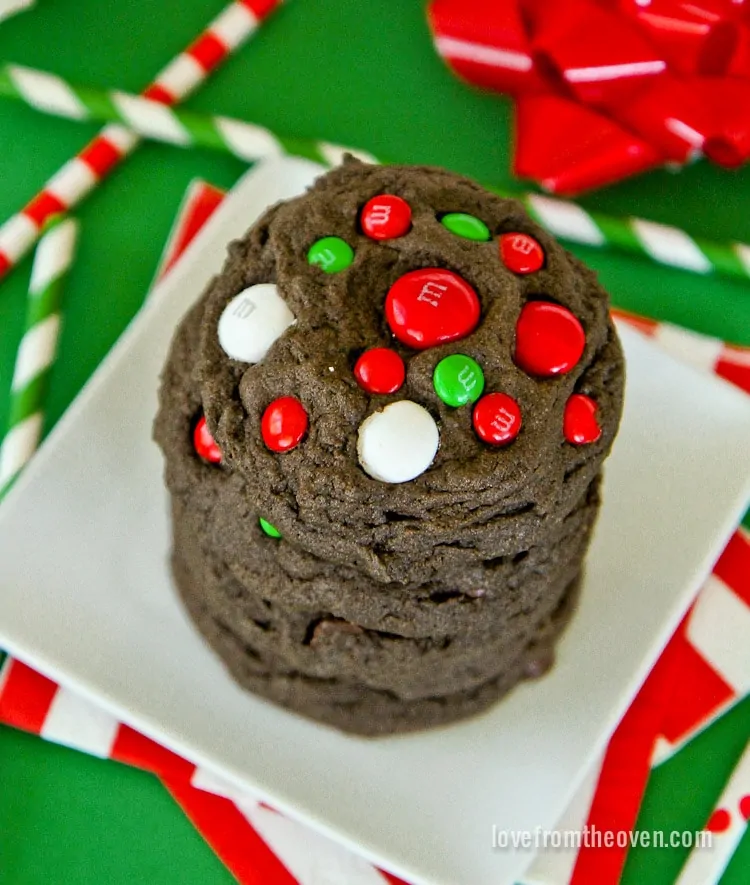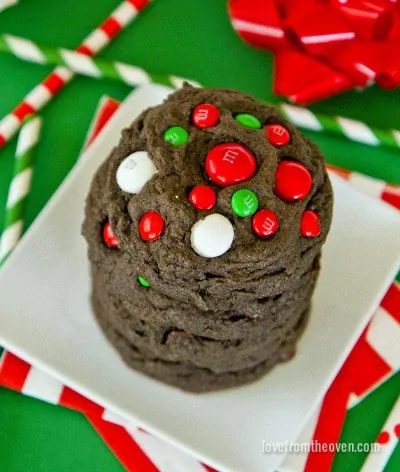 I love spritz cookies, because you can make so many so quickly. This is a great recipe for Chocolate Spritz Cookies.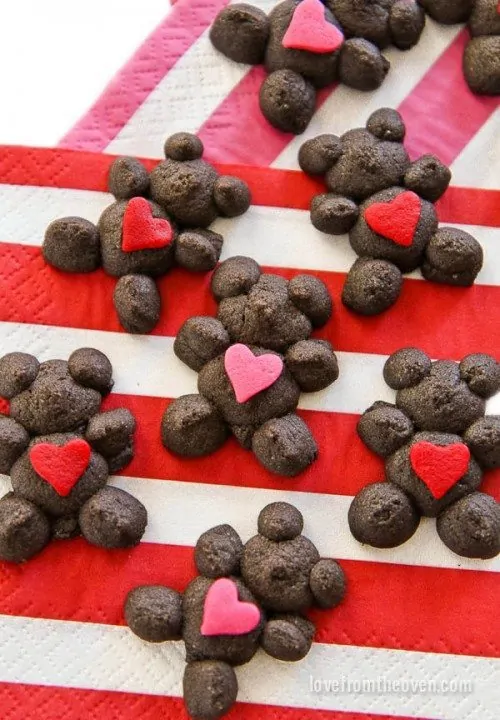 I'm loving these easy Chocolate Thumbprint Cookies. I filled them with peppermint bark, but you could fill them with jam, fudge or even salted caramel (which sounds all kinds of amazing).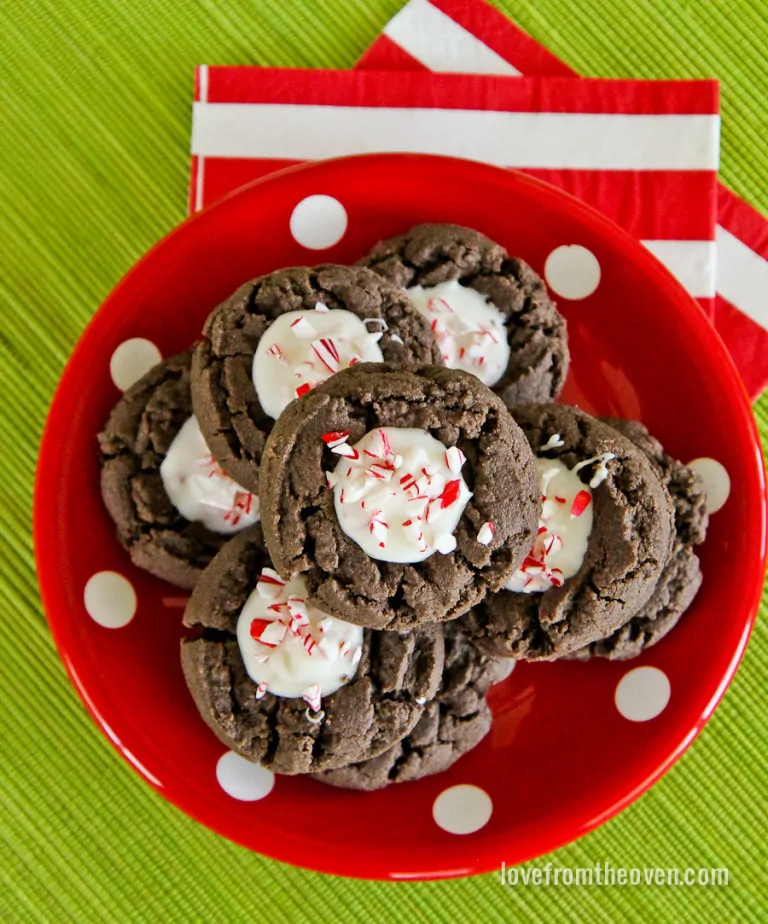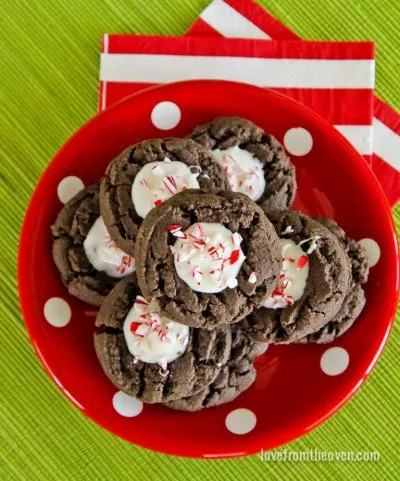 These Chocolate Overload Cookies have FIVE kinds of chocolate in them!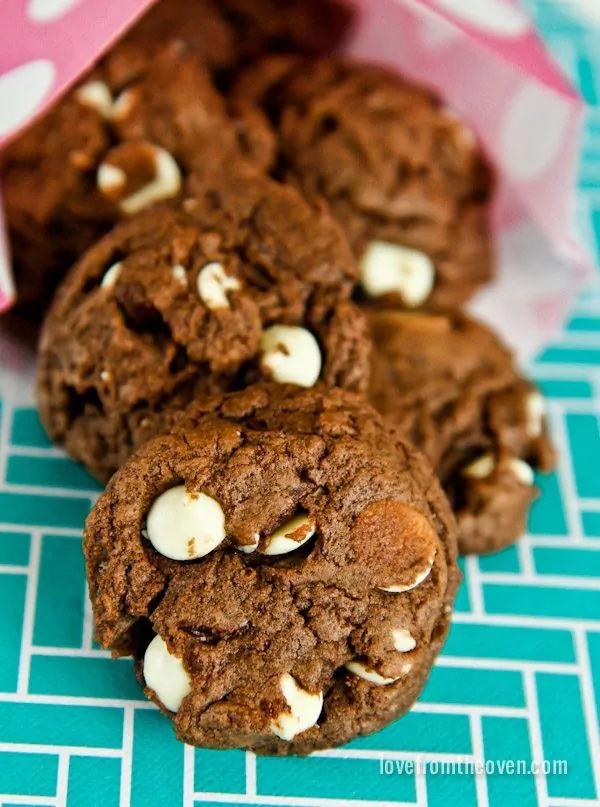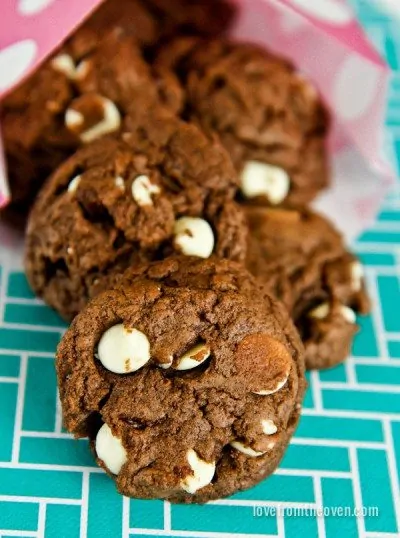 These Chocolate Peanut Butter Cup Cookies are a long time family favorite in our house!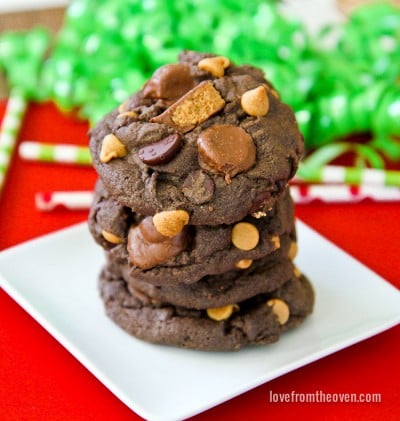 These Cinnamon Dark Chocolate Cookies get a little spicy kick from the cinnamon.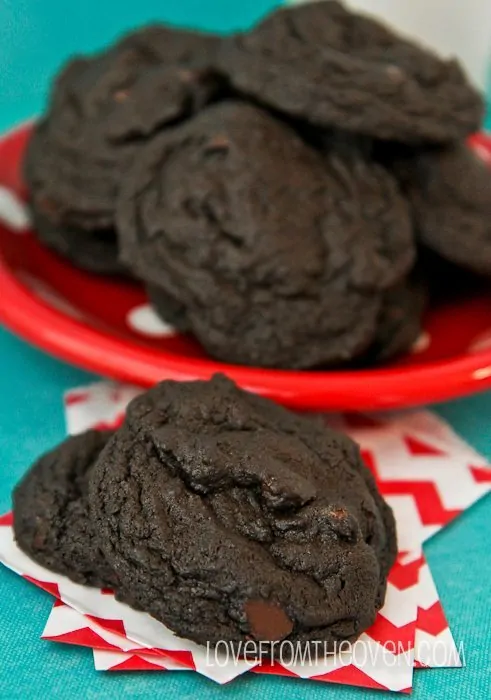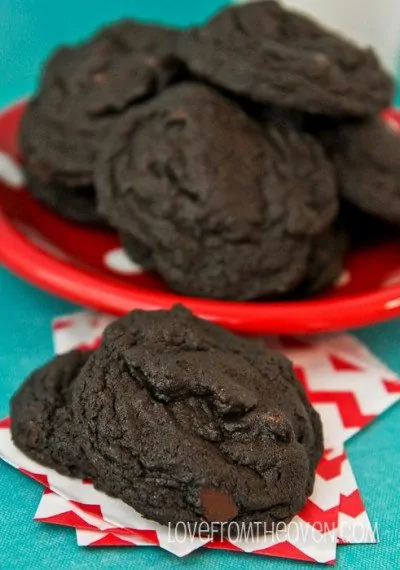 Love S'mores? These Chocolate S'mores Cookies are all the flavors of s'mores, packed into cookies!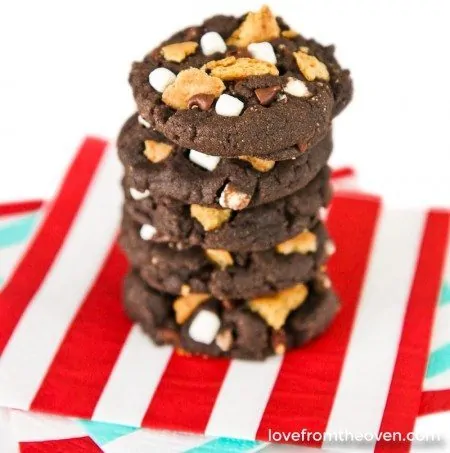 I love the combo of chocolate and white chocolate in these easy Dark & White Chocolate Cookies.
Chocolate Cookies filled with Salted Caramel? Yes please!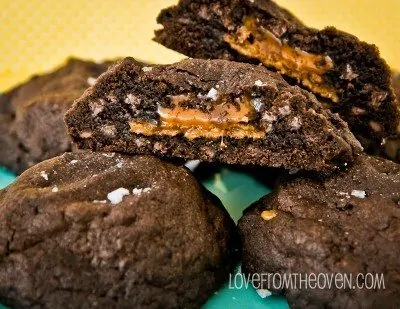 Greek Yogurt is the secret ingredient in these Lightened Up Chocolate Cookies. It makes them SO moist! Oh, and they are made with whole wheat as well!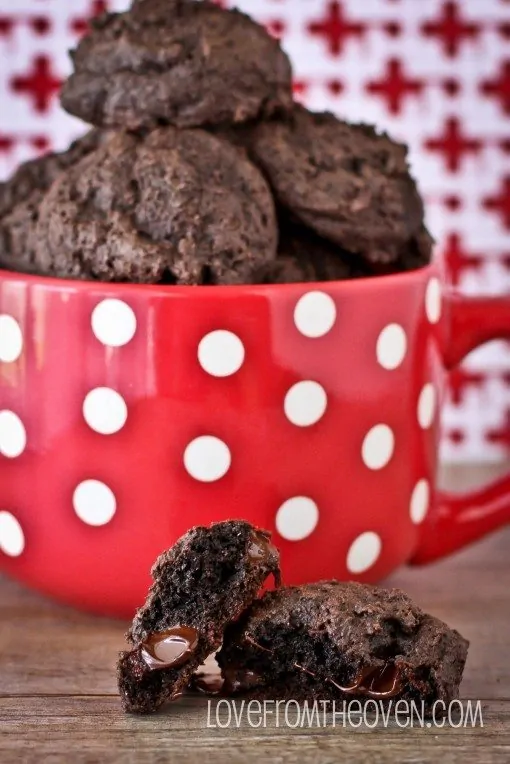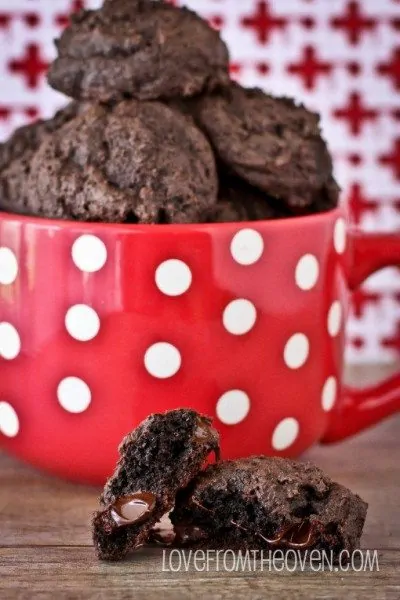 Have some of the fun red and green holiday morsels? These Holiday Chocolate Chip Cookies are perfect for them!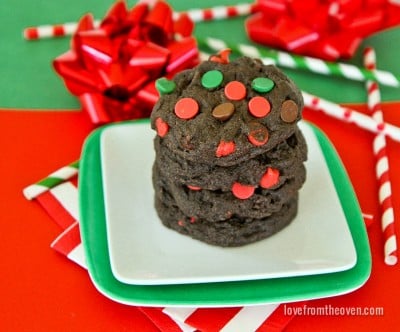 Love oatmeal and chocolate? These Double Chocoalte Oatmeal Cookies are for you!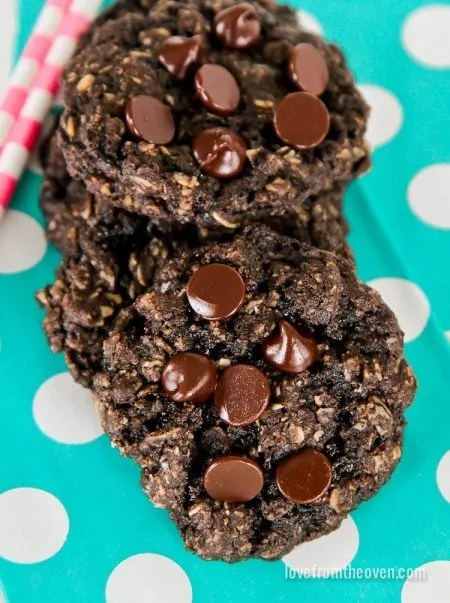 Peppermint lovers will love these Chocolate Candy Cane Cookies.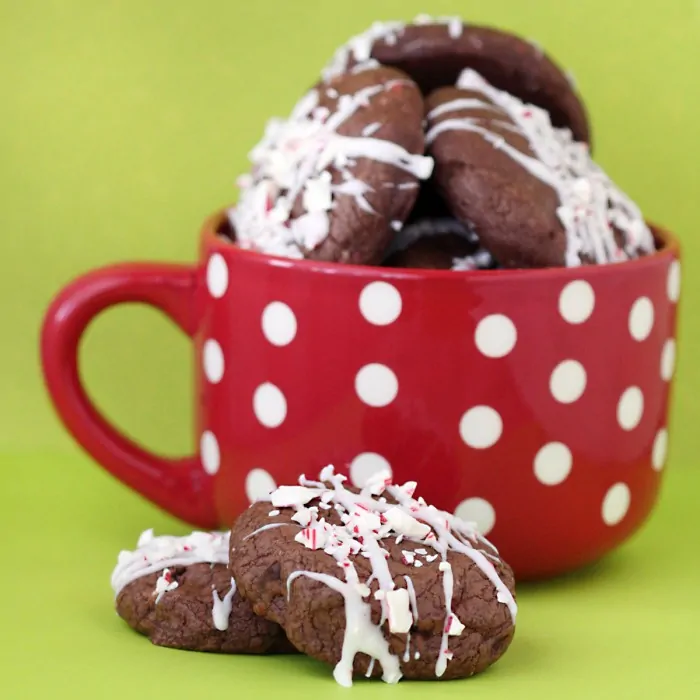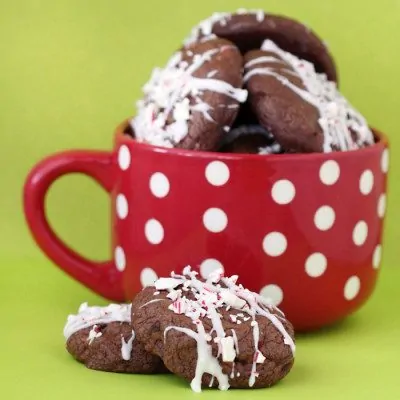 Hot Chocolate Cookies are a winter must make recipe for me.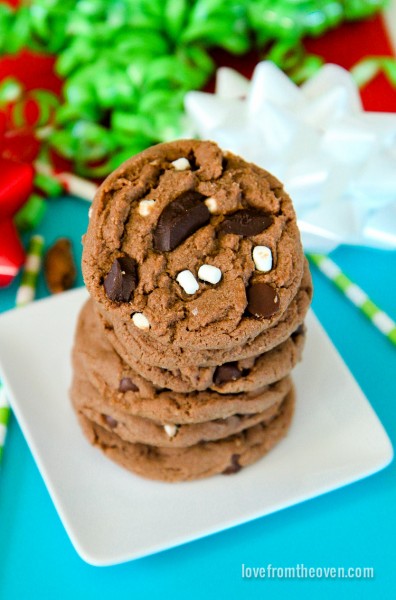 I made these cookies in my whoopie pie pan for Valentine's Day, but if you swap out the Valentine M&M candies for Christmas ones, they'd be a fabulous Christmas Cookie.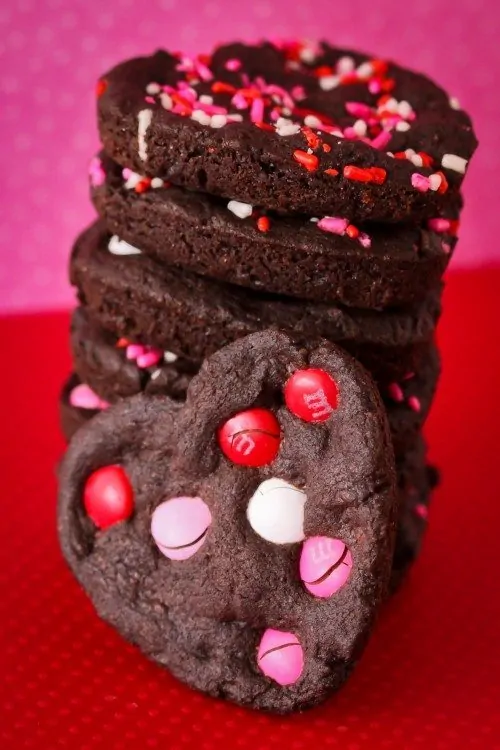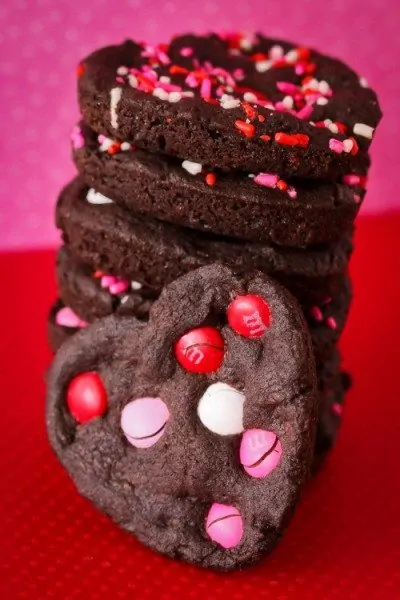 These Chocolate Cookies inspired by Levain Bakery are pretty darn amazing. Each one is like a chocolate party. 🙂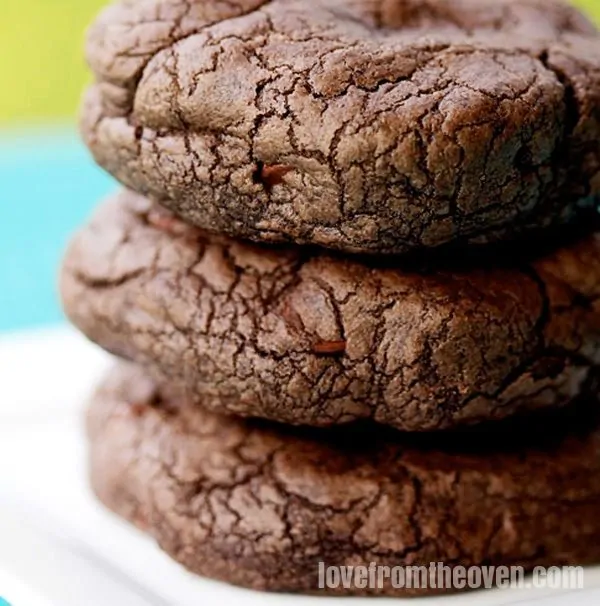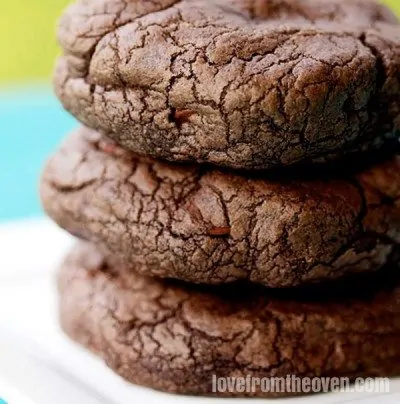 These Chewy Chocolatey Breakfast Cookies are a healthier cookie option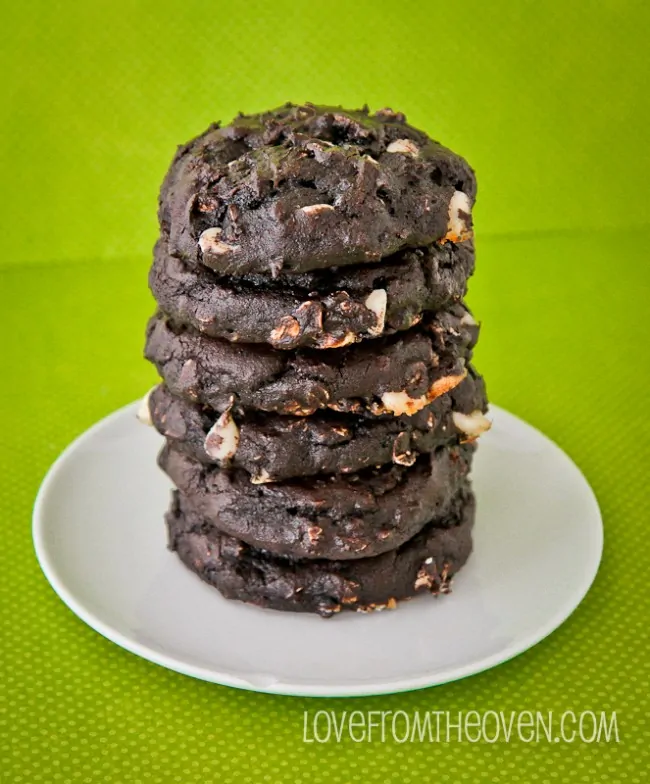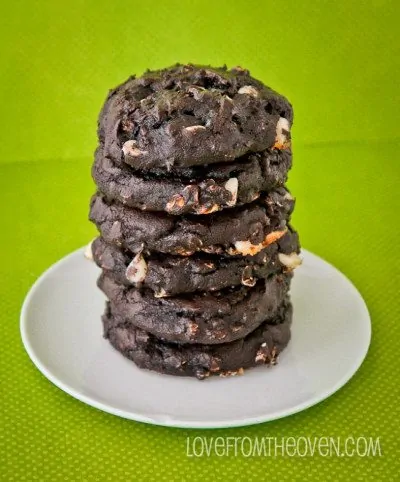 Chocolate Almond Cookies. Love chocolate covered almonds? Yeah, me too, and that is what inspired these Chocolate Almond Cookies!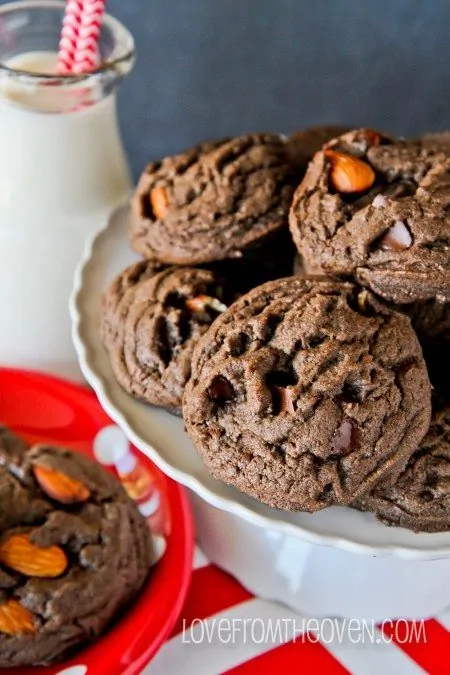 I hope you love all these chocolate cookie recipes! Happy baking!