Get ready for a delicious day with these easy Easter Menu Ideas! Below you'll find over 25+ of my top easy Easter recipes that your whole family will love.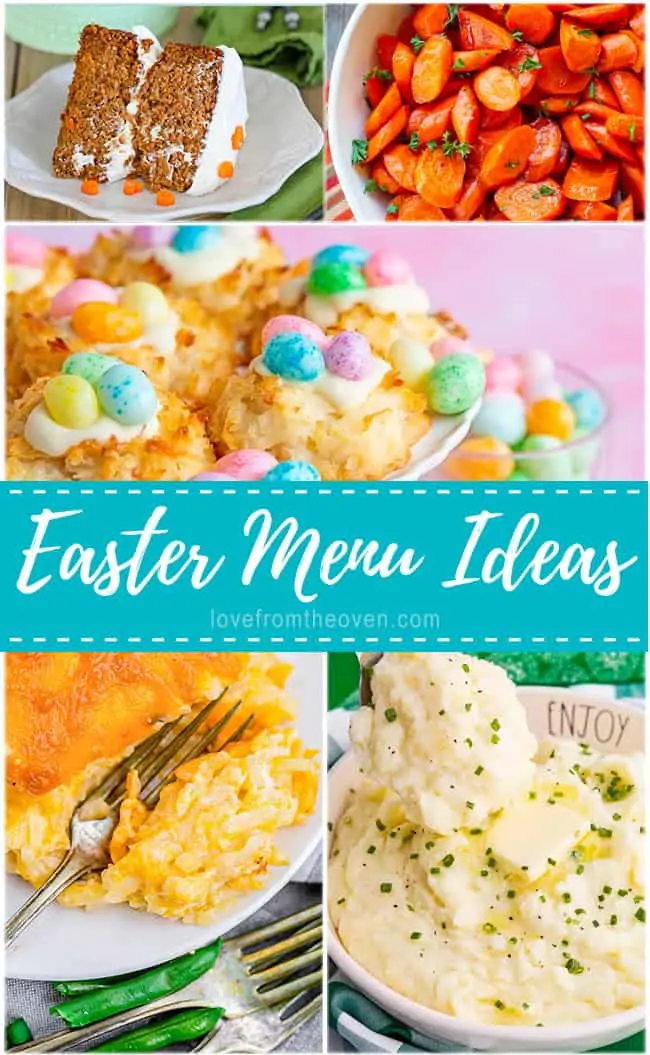 Easter Menu Ideas
Easter Side Dishes

Crockpot Side Dishes

Make Ahead Side Dishes

Side Dishes That Don't Need The Oven

Bake Ahead Side Dishes

Oven Baked Side Dishes

Easter Main Dish Recipe
We love this easy Brown Sugar Glaze Spiral Ham Recipe for our main dish.

Easter Dessert Recipes
Easter desserts are some of my all time favorites. From carrot cake to macaroons, it's hard to narrow down the top choices!
Don't forget the eggs! I love to make quick and easy Air Fryer Hard Boiled Eggs.
Have a deliciously Happy Easter!
CLICK TO PIN & SAVE!