If you are looking for a pumpkin dessert that isn't pumpkin pie, then you've got to try these delicious mini pumpkin cheesecakes! A if pumpkin cheesecake isn't good enough on it's own, these get an added flavor kick from their gingersnap crusts!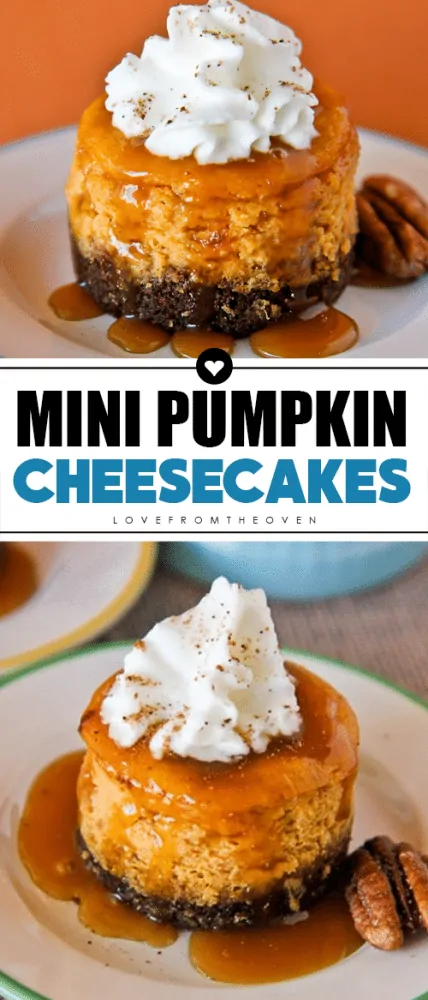 I can't believe that Thanksgiving is just a few short weeks away. Where did the year go? It's time to start figuring out the Thanksgiving menu.
In our family, the Thanksgiving dinner menu pretty much stays the same from year to year, but I like to try and work some new recipes into dessert.
These Mini Pumpkin Cheesecakes are a perfect addition to your Thanksgiving dessert table. They have lots of delicious pumpkin taste and a fun flavor spin thanks to a gingersnap crust.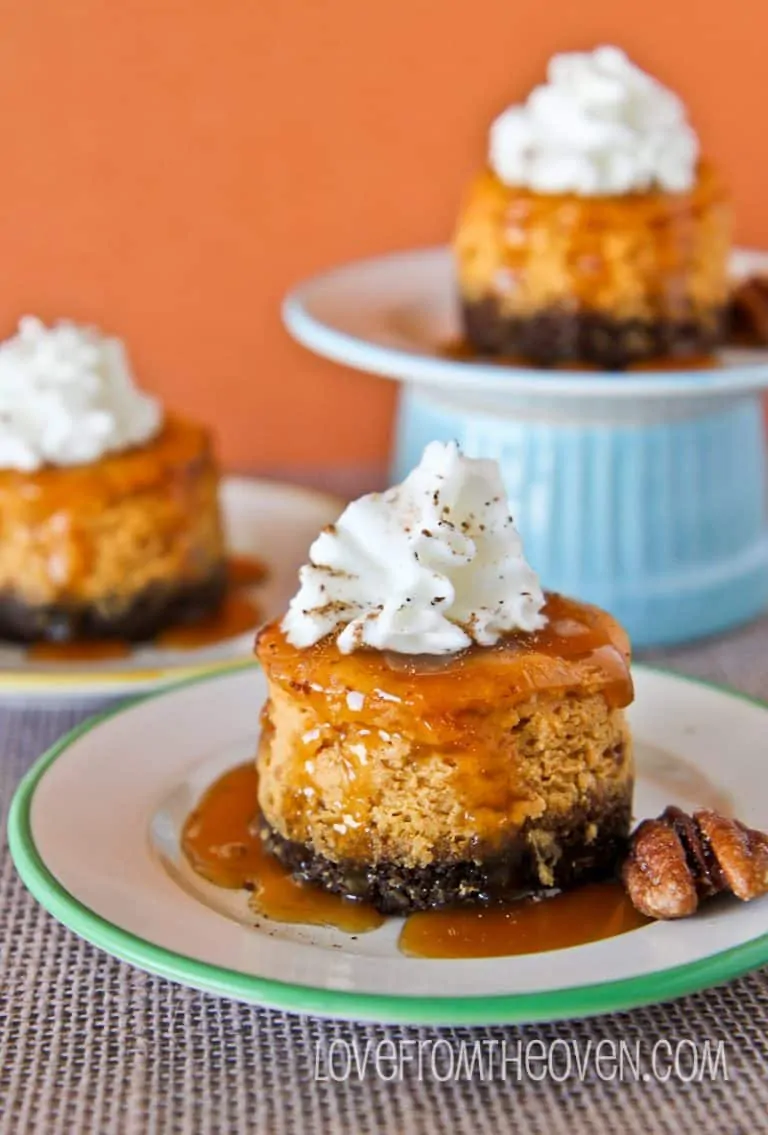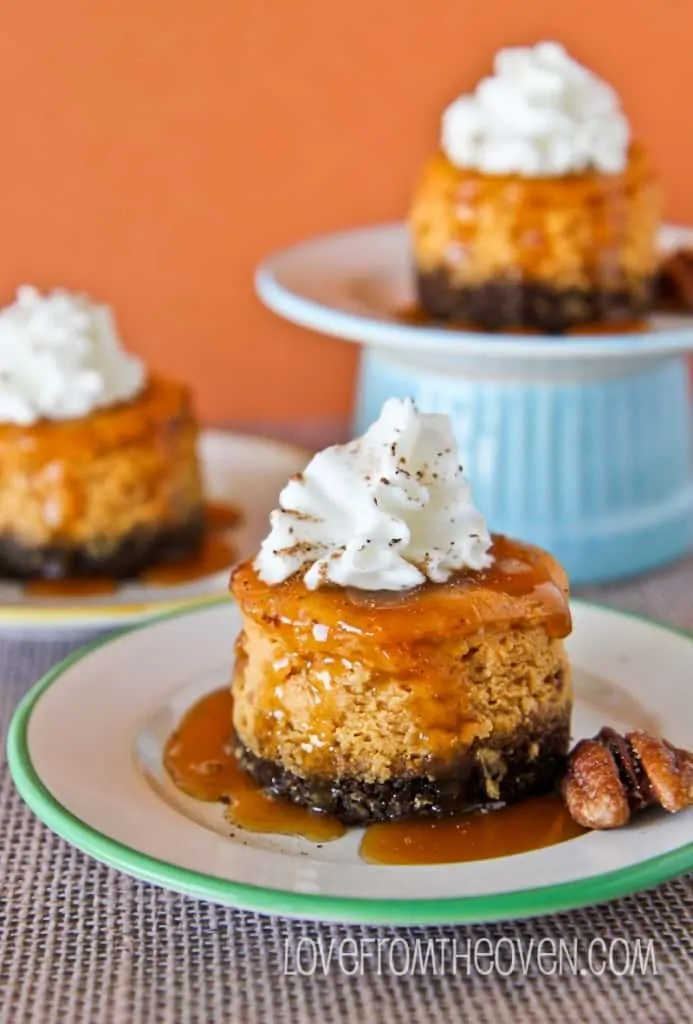 One of the things that I love most about them is that they are mini! It's easy to get a bit too full on Thanksgiving, so I love the idea of mini dessert options.
Minis also allow you to sample a variety of delicious desserts. A little entertaining tip, while guests may not always want to indulge in desserts after a big holiday meal, almost everyone is happy to enjoy a bite size dessert such as these.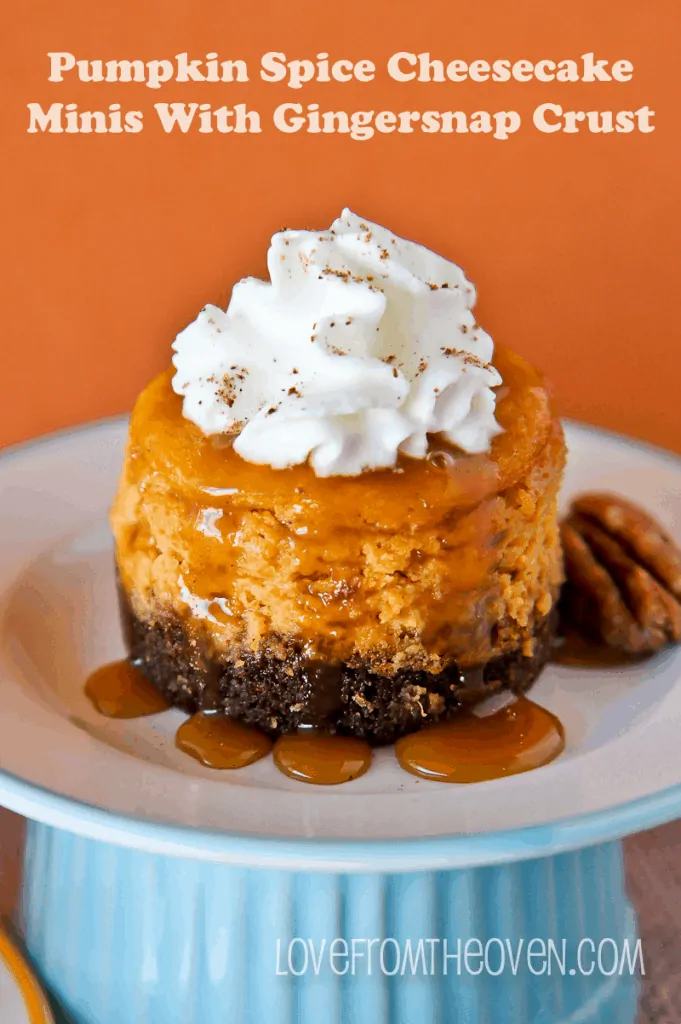 I adapted this recipe from Kraft's PHILADELPHIA 3-Step Pumpkin Cheesecake recipe. If you want to make a full size cheesecake, this would be a great way to go. It is such a simple cheesecake to make, which is great – some cheesecake recipes can be a bit intimidating!
PHILADELPHIA Cream Cheese has a fun new program for the holiday season called Cheesecake Cheer. No matter what kind of cheesecake you like, Cheesecake Cheer has something for everyone! Check out Cheesecake Cheer for plenty of great inspiration this holiday season.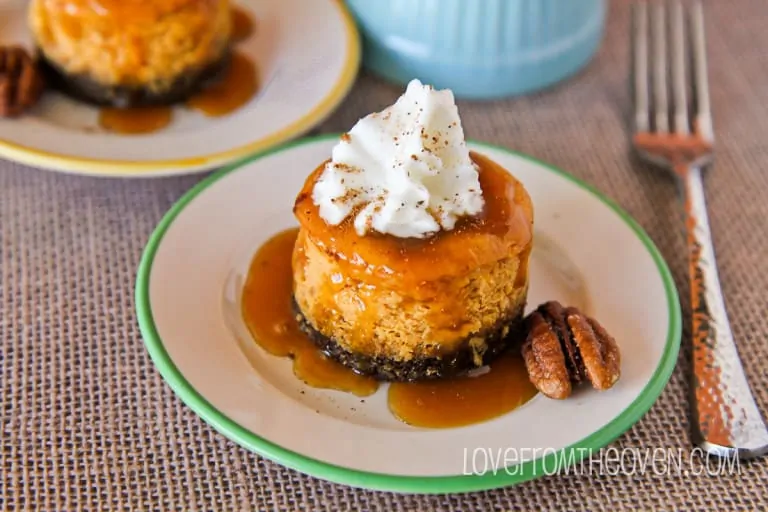 I have a mini cheesecake pan that makes these easy to make and get out of the pan. The bottoms of each cavity pop out of the pan, which makes the cheesecakes so easy to remove.
This recipe makes the perfect amount for this pan which makes 12 mini cheesecakes. You could also use a muffin pan, but I think you would probably get about 8 or 9 mini cheesecakes from it.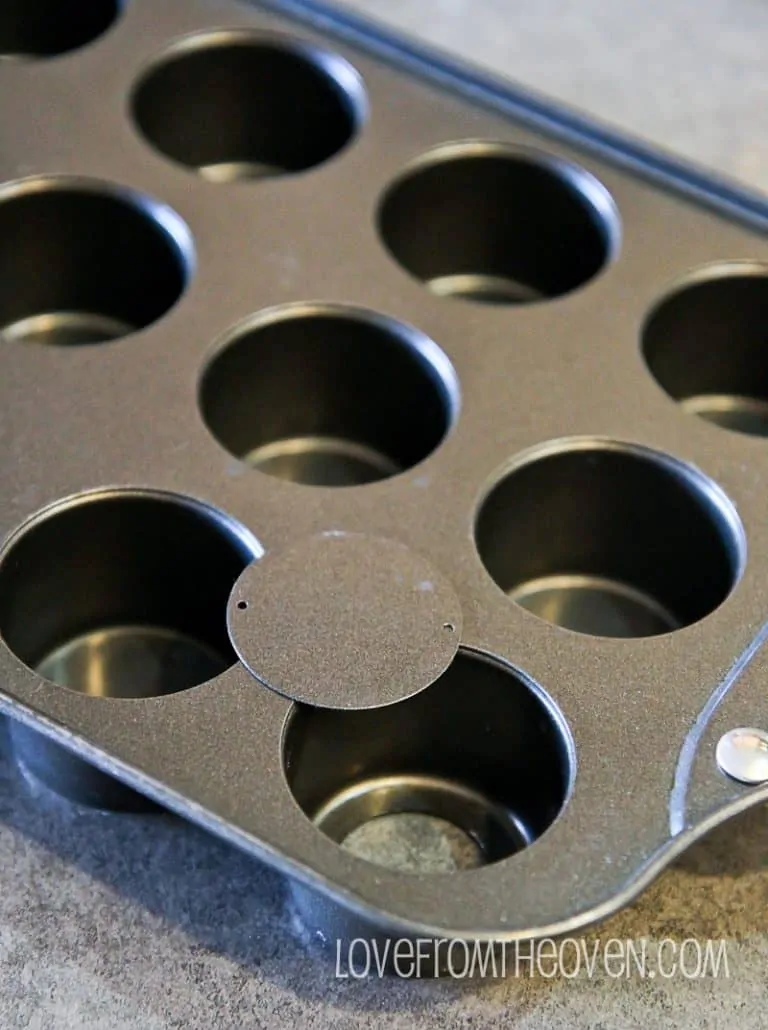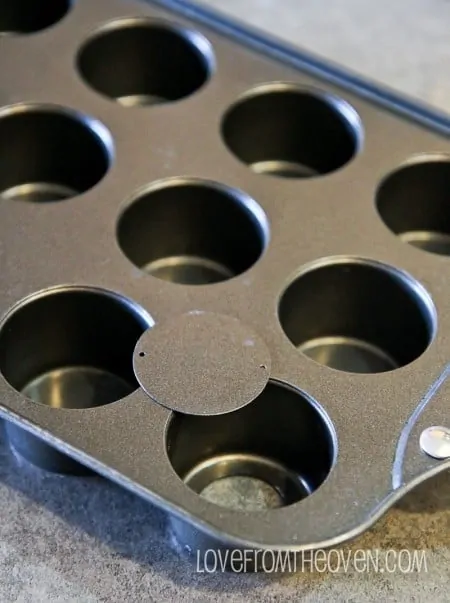 The crust is made by crushing gingersnap cookies in the food processor than adding in some melted butter.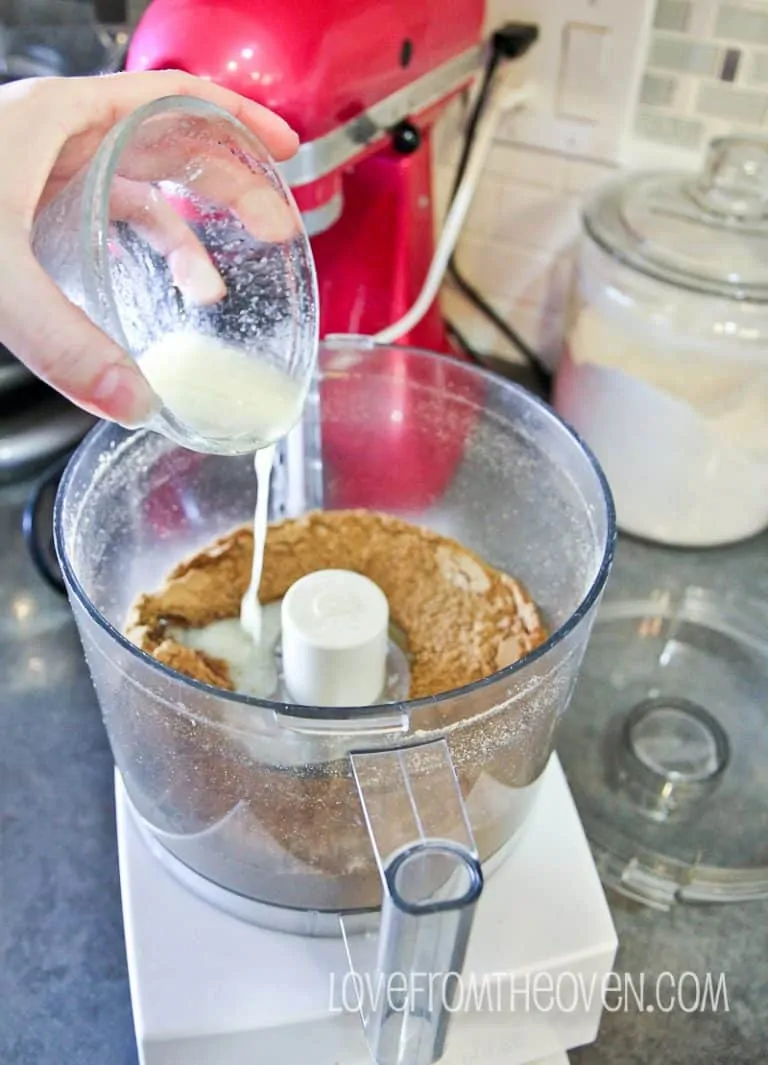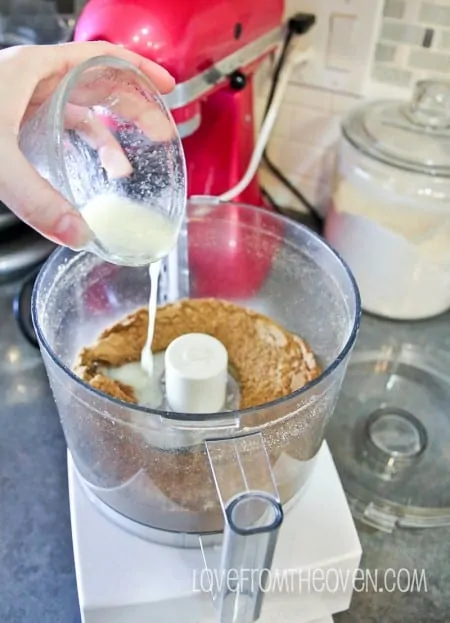 After combining the butter and gingersnaps in my food processor, I scooped the cookie crumbs into my pan, putting about 1 tablespoon into each cavity.
After filling the pan, I used a small cup to help compact my crust.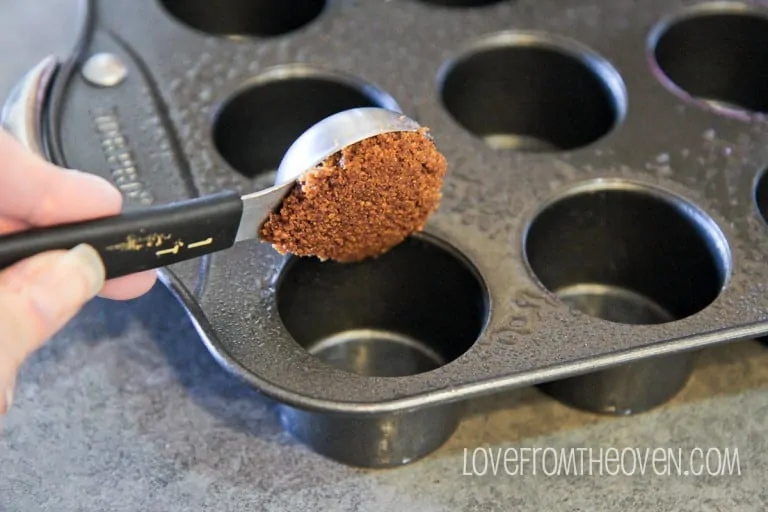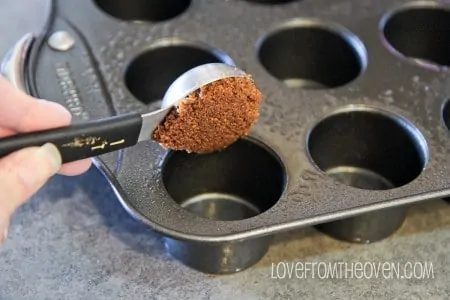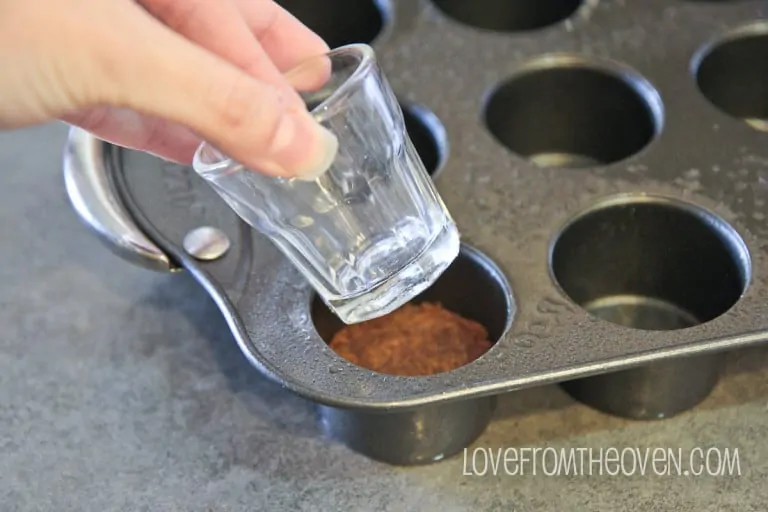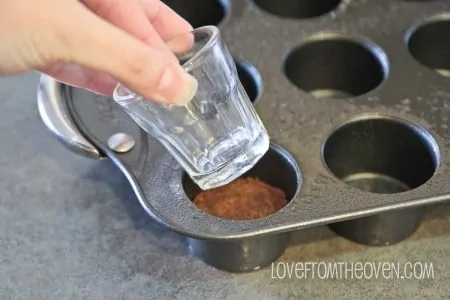 Once the crust is prepared it's time to make the cheesecake filling, which is incredibly easy.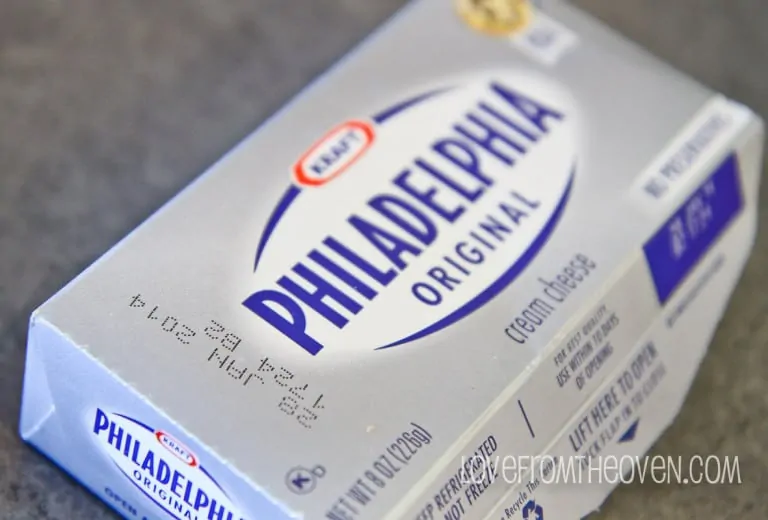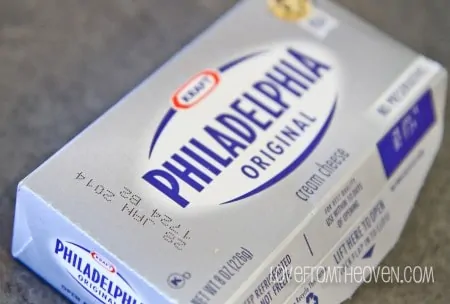 The cheesecake filling comes together in no time in your mixer, and then you simply spoon it into your pan, on top of your gingersnap crust, and bake.
After baking you will want to let it cool for at least two hours, and ideally overnight.
I'm all for Thanksgiving recipes that are even better when made in advance! Anything to make the big day a little easier.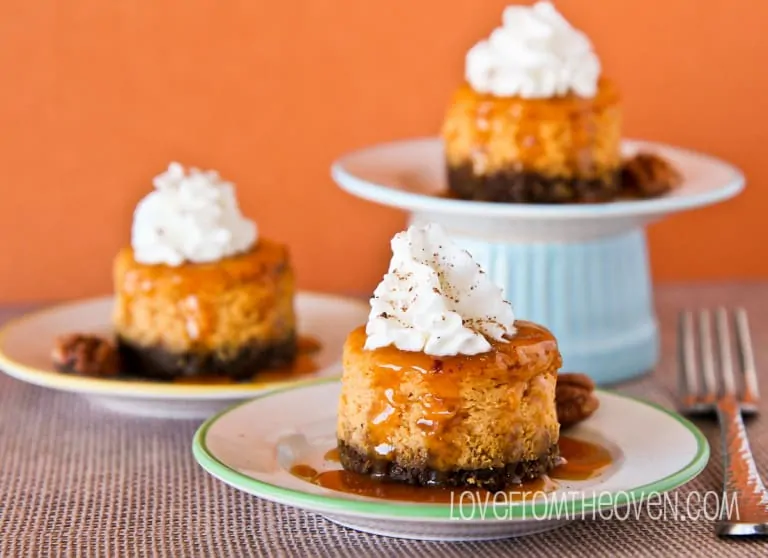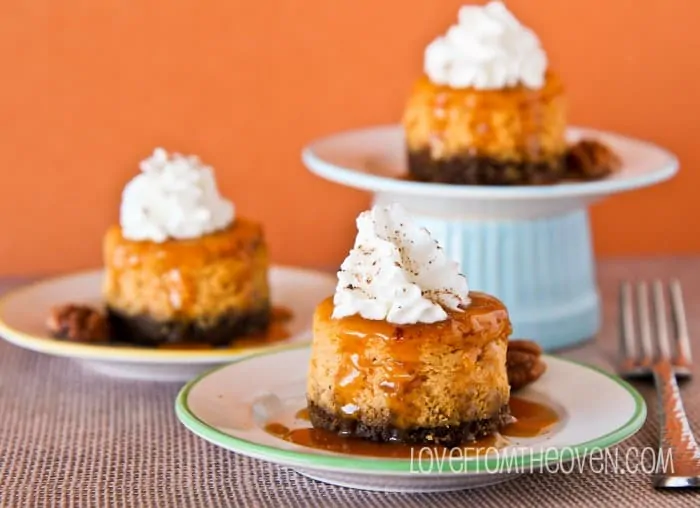 My Favorite Thanksgiving Recipes
Thanksgiving Side Dishes
Crockpot Sweet Potato Casserole with a crumb and marshmallow topping, is my personal favorite!
Homemade Green Bean Casserole is easy, delicious and doesn't used canned soup.
Crockpot Mashed Potatoes are always a crowd pleaser, and can be made ahead of time.
Easy Glazed Carrots are so popular at my house, that I have to make them almost any time we have company!
Crock Pot Creamed Corn is not like the creamed corn you grew up with. Not overly sweet, and just creamy enough, even self professed cream corn haters want a second helping!
Easy Macaroni And Cheese is so good that we never have any leftovers!
Thanksgiving Desserts
Pecan Pie Without Corn Syrup this has become my favorite pecan pie recipe. It can be made with maple or agave syrup, and has just a bit more depth of flavor than traditional pecan pie made with corn syrup.
Libby's Pumpkin Pie is a holiday classic.
Easy Pumpkin Pie is my personal favorite, and the recipe makes two pies at once.
Butterscotch Pumpkin Pie is such a delicious twist on the classic!
Pumpkin Bars With Cream Cheese Frosting are like a cross between pumpkin pie and pumpkin brownies!
Chocolate Chip Pecan Pie Bars are so easy to transport and share!
Pumpkin Brownies are fantastic if you love pumpkin and chocolate together!
Mini Pumpkin Cheesecakes With Gingersnap Crust are absolutely delightful!
Pumpkin Pie Cupcakes manage to give you flavor of pumpkin pie, in cupcake form!
Mixed Berry Crumble Bars are a great non-chocolate Thanksgiving dessert option.
Easy Rum Cake. Because sometimes holiday gatherings need rum. In cake.
MINI PUMPKIN CHEESECAKE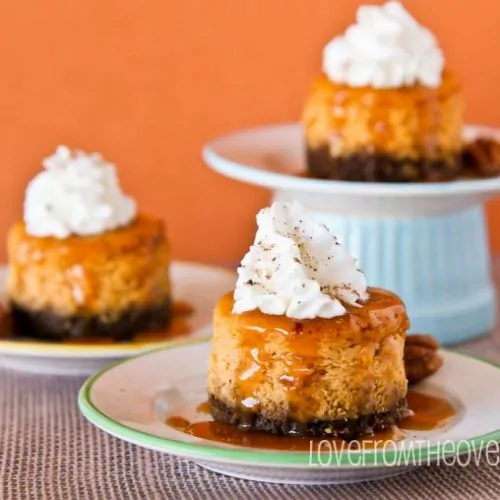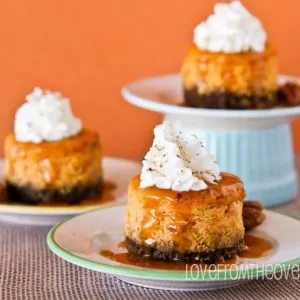 Mini Pumpkin Cheesecakes With Gingersnap Crust
Ingredients
Crust
24

Gingersnap Cookies

3

tablespoons

melted butter
Cheesecake Filling
1

package

8 ounces PHILADELPHIA Cream Cheese, softened

1/2

cup

canned pumpkin

1/2

cup

sugar

1/2

tsp

vanilla

1/2

teaspoon

cinnamon

1/2

teaspoon

pumpkin pie spice

1/4

tsp

salt

optional

1

egg

COOL WHIP Whipped Topping if desired

Caramel sauce if desired
Instructions
Preheat oven to 350 degrees F.

In a food processor, grind gingersnap cookies to crumbs. Add melted butter and pulse until mixed.

Lightly spray mini cheesecake pan with non stick cooking spray.

Place approximately 1 tablespoon of gingersnap crust mixture into each of the 12 cheesecake cavities in pan. Press down with spoon or small glass.

Beat cream cheese, pumpkin, sugar, vanilla, salt and spices with electric mixer on medium speed until well blended. Add eggs and beat until just blended.

Spoon cream cheese mixture into mini cheesecake pan on top of gingersnap crusts. Bake for 20-25 minutes until set. Remove from oven and let cool in pan for at least 30 minutes. Chill for at least two hours, or preferably overnight.
Disclaimer
Nutrition information is estimated as a courtesy. If using for medical purposes, please verify information using your own nutritional calculator. Percent Daily Values are based on a 2000 calorie diet.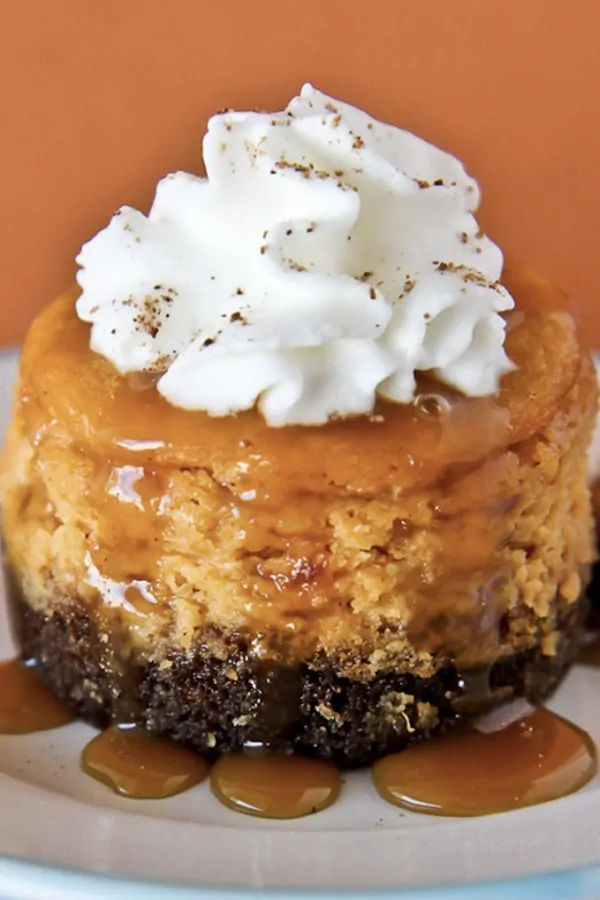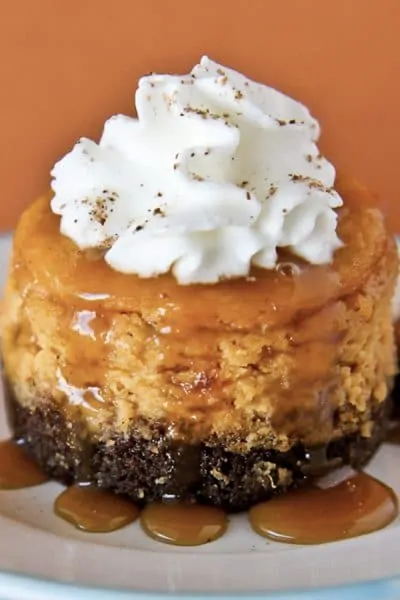 Want some more fun mini sized dessert recipes that would be perfect for Thanksgiving? Check out some of these great options from Kraft…
My favorite super easy pumpkin pie recipe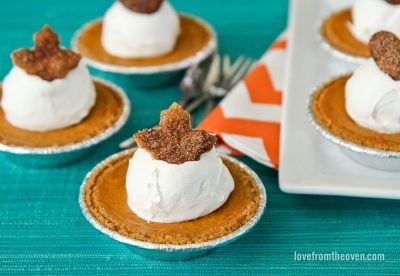 Need an easy gluten free pumpkin pie recipe? Here you go!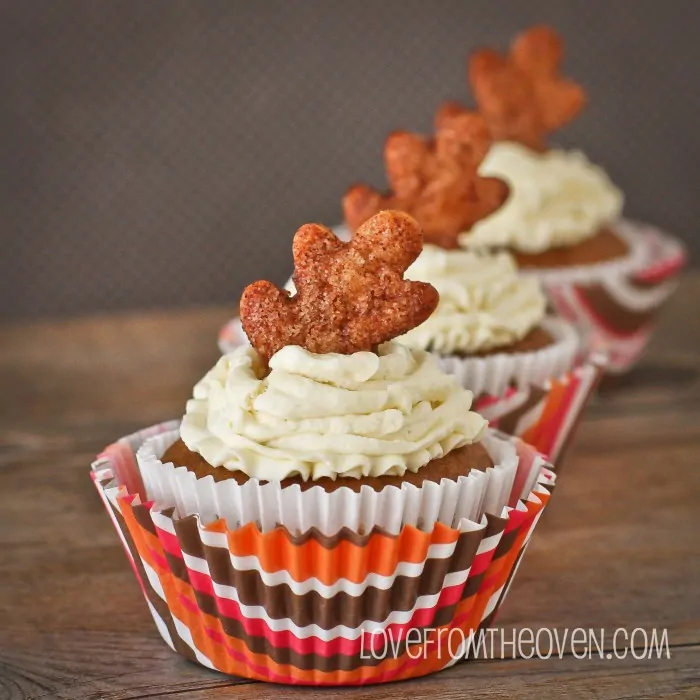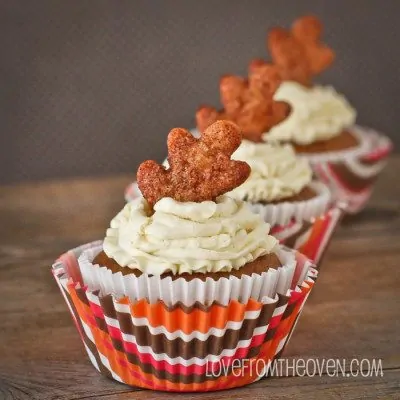 Over 50 Thanksgiving Desserts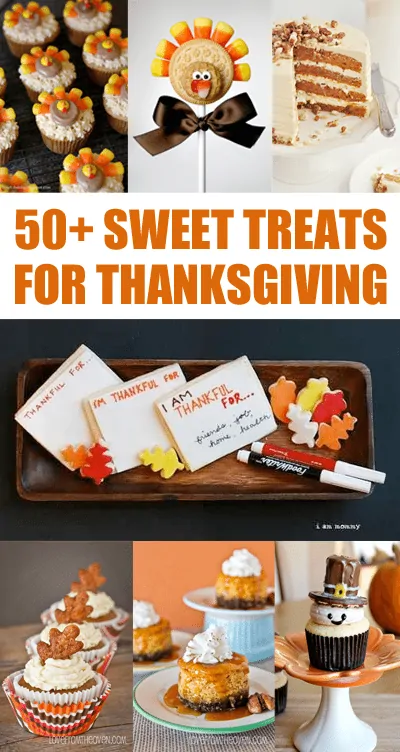 Non-Pumpkin Thanksgiving Desserts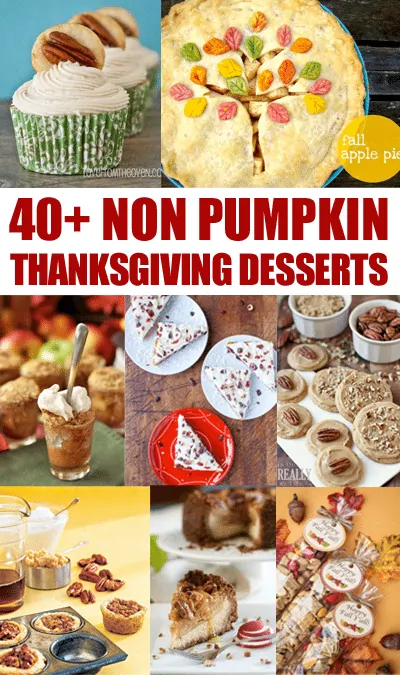 Mini Pumpkin Pies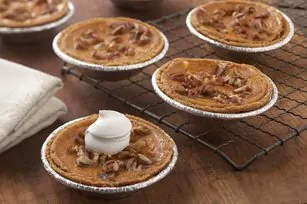 Pumpkin-Spiced Mini "Cake" Balls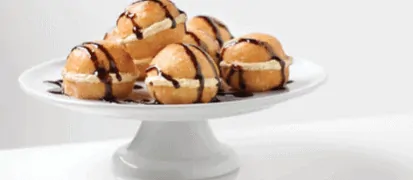 Pumpkin-Style Minis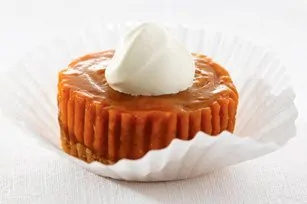 Carrot Cake Minis