If you are looking for an Easy Pumpkin Pie Recipe, look no further! I've been making this quick and deliciously easy pumpkin pie for as long as I can remember. This is my go to Thanksgiving pumpkin pie recipe!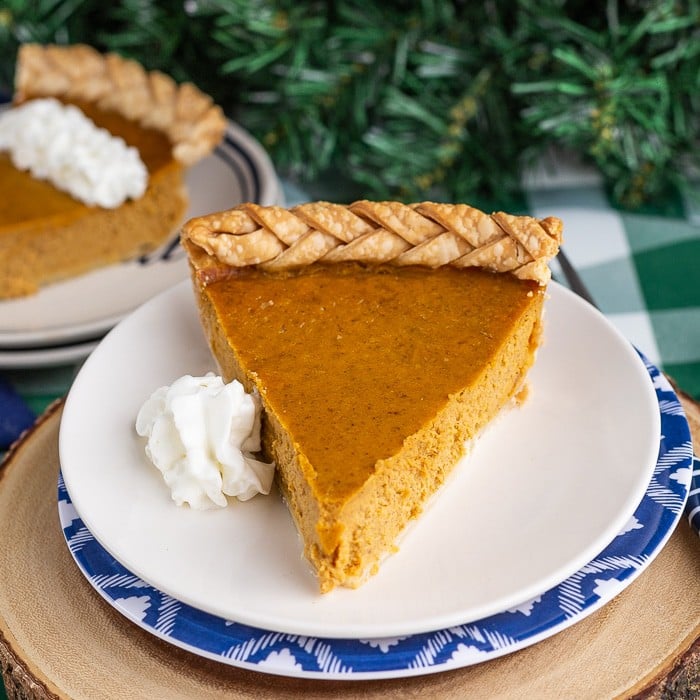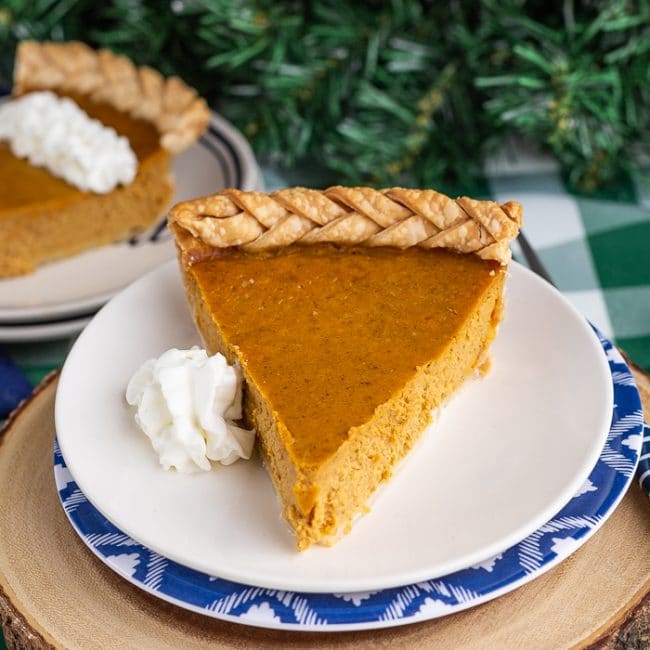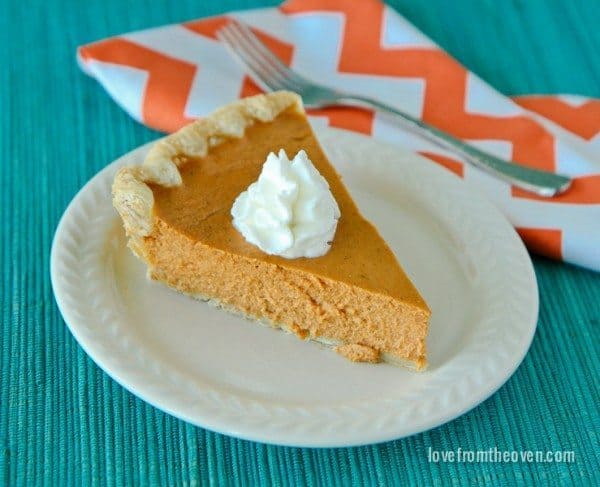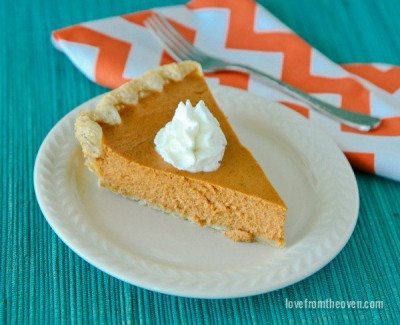 I like pumpkin pie, but it's safe to say my daughters LOVE pumpkin pie. It was one of the first "real foods" each of them tasted, mainly because my family was sneaking it to them when I was busy cleaning up Thanksgiving dinners.  There is something so simple, yet so delicious, about pumpkin pie. For many years, my husband and I have hosted Thanksgiving dinner for our family and friends.  That means a lot of prep, a lot of shopping , a lot of cooking, a lot of people and, to keep it real, a lot of stress.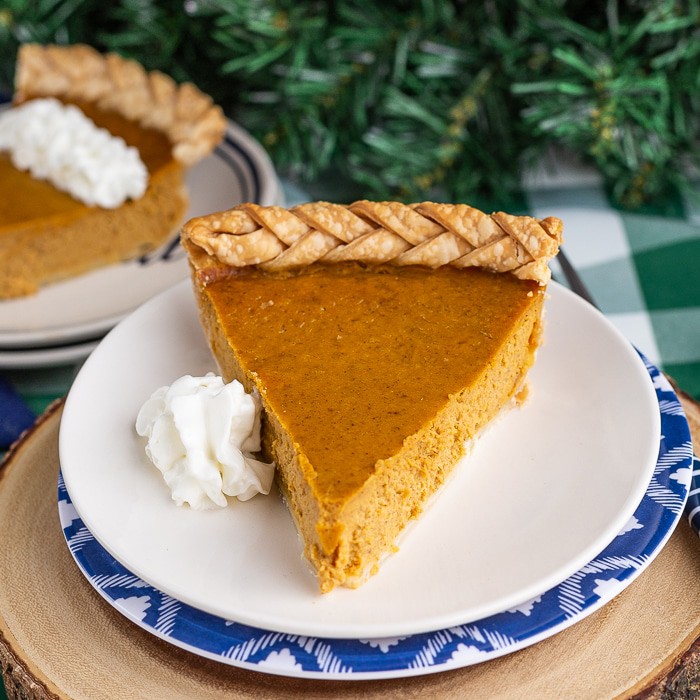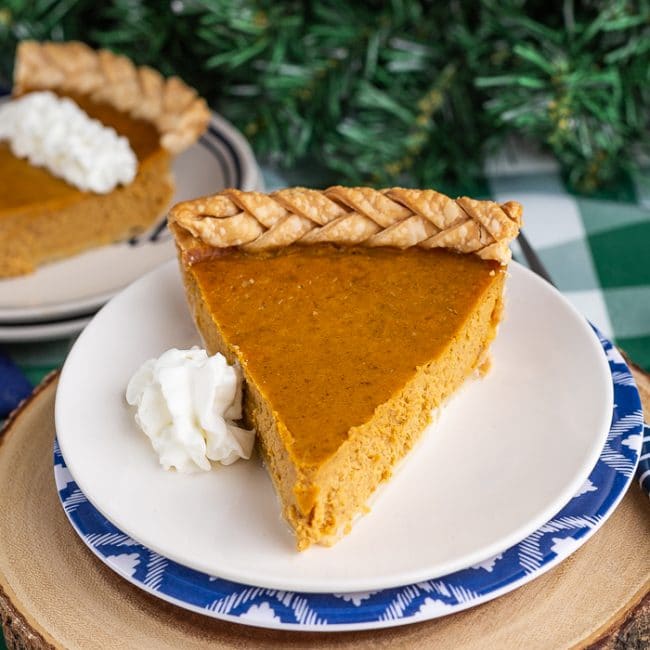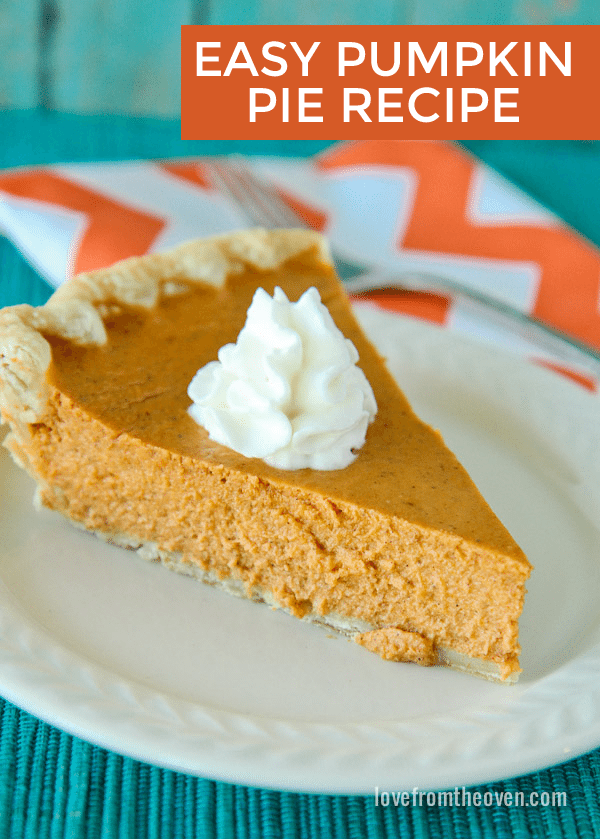 PUMPKIN PIE
Because of this I am always looking for ways to simplify things, make things easier, save some time.  And my pumpkin pie is one of the things that I've found a way to simplify.  Moment of truth – for my pumpkin pies I use the premade pie crusts that come rolled up in a box in the fridge section of the grocery store.  Yep, those pie shells aren't from scratch.  And without fail, every year someone compliments me on my pie crusts.  I used to start explaining, now I'm at the point where I just thank them – I mean I did buy them myself, unroll them and fill them with pie filling,  that counts for something, right?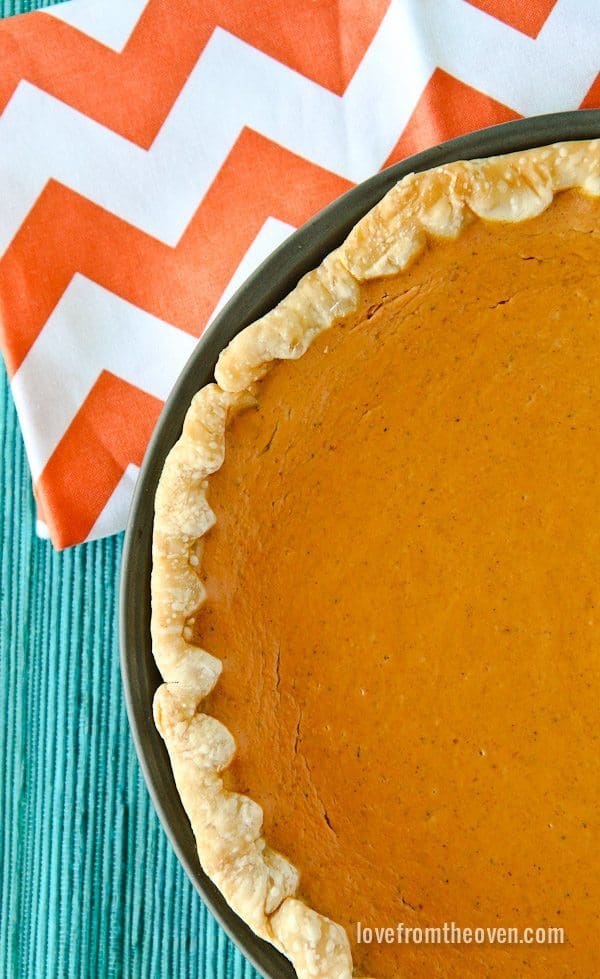 I've also simplified the pie recipe we use, which is a spin on the Libby's classic pumpkin pie recipe.   My mom always made the famous Libby's Pumpkin Pies, but instead of using the two cans of evaporated milk that the recipe calls for, she would use one can of sweetened condensed milk and one can of evaporated milk, skip adding any extra sugar, and call it good.  It is so quick and easy, and pretty much fool proof.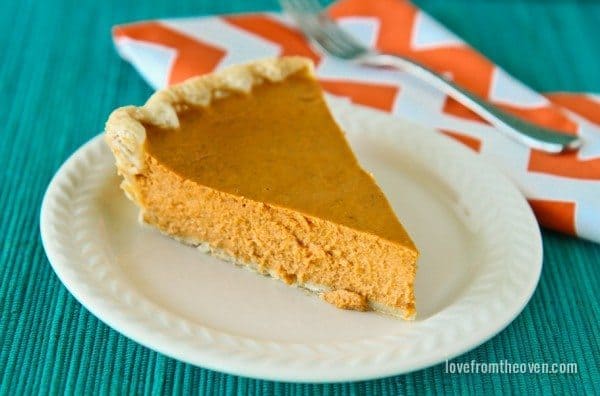 I've tried using fresh pumpkin for pies before, and it's good, but I find that it can be really inconsistent.  I'm all for experimenting and trying new things, just not for big events like Thanksgiving dinner.  At times like that, I stick with what is tried and true.  And my pumpkin pies are no exception.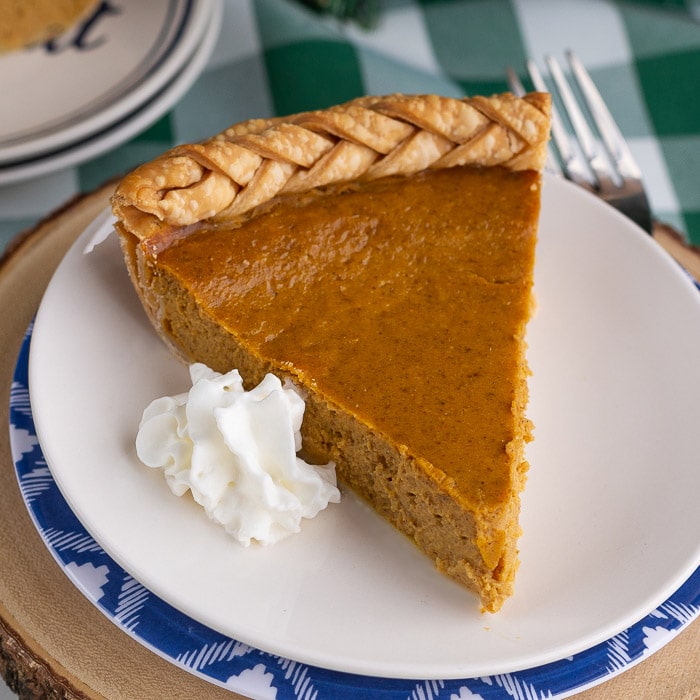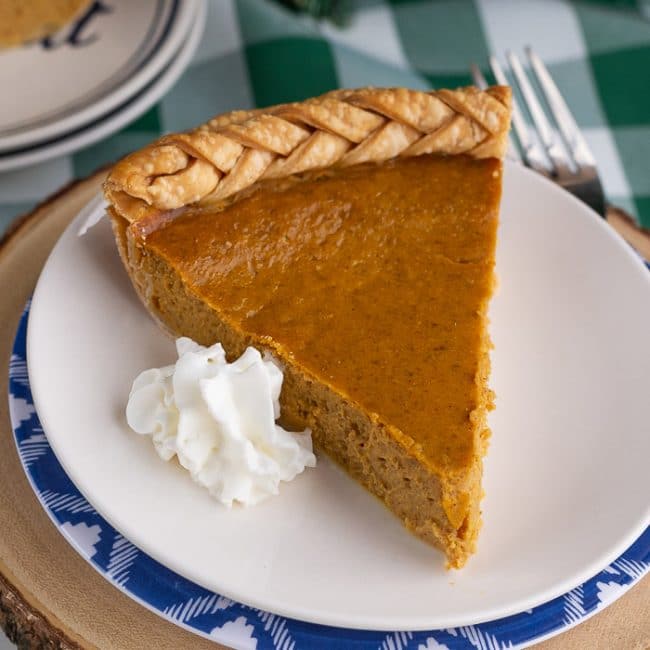 RECIPE TIPS:  So if you want an easy, no fail, pumpkin pie recipe, this is my go to.  I like to kick up the spices, putting in probably double what the recipe calls for.  I like my pie spicy.  If you feel the same way, feel free to increase the amount of cinnamon and pumpkin pie spice.  I also prefer my pies thick, so I do not use the entire can of evaporated milk.  Some people make like a slightly more traditional texture, but a good solid thick pie is my thing.  Also, canned pumpkin can vary greatly from brand to brand and even batch to batch.  If your pumpkin does not seem thick coming out of the can (meaning you need to spoon/scoop it out), I would suggest cutting back slightly on the evap milk.  A few cans of pumpkin I've had this year have seen much runnier than what I've always seen in the past.
Check out my other Thanksgiving recipes by clicking here!
EASY PUMPKIN PIE RECIPE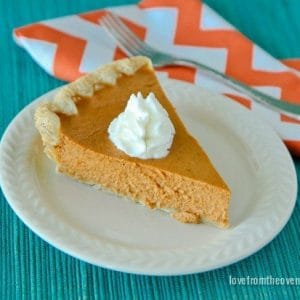 Easy Pumpkin Pie Recipe
A delicious and easy pumpkin pie! This recipe makes two pies, perfect for large crowds or sharing with friends and family. Feel free to cut ingredients in half and make only one pie.
Print
Pin
Rate
Ingredients
2

refrigerated pie crusts

1

29 oz can pure pumpkin (NOT pumpkin pie filling. I use Libby's pumpkin)

1

14 oz can sweetened condensed milk

1

12 oz can evaporated milk (I like a thick pie and only use about 2/3 of the can)

4

large eggs

2

tsp

cinnamon

2

tsp

pumpkin pie spice

2

tsp

vanilla

1/2

tsp

salt

Optional - 1/2 cup of sugar

this is not an overly sweet pumpkin pie, so if you like yours SWEET, add 1/2 cup of sugar
Instructions
Preheat oven to 425 degrees F.
Crust
Following directions on pie crust packaging, prepare pie crusts. Set aside to make pumpkin pie filling.
Pie Filling
In a large bowl, whisk together eggs, then add pumpkin, full can sweetened condensed milk and approximately 2/3-3/4 can of the evaporated milk (you can use the entire can, I prefer a more solid pumpkin pie, thus do not use the entire can). Stir well to combine. Add in cinnamon, pumpkin pie spice, vanilla and salt. If adding sugar, stir in. Stir well to combine.

Carefully pour mixture into into pie shells. Place pies in oven and bake for 15 minutes at 425 degrees F, then reduce the temperature to 350 degrees. Bake for an additional 35-45 minutes or until a knife inserted into the center of a pie comes out clean. Remove from oven and allow to cool for two hours. Serve immediately or refrigerate. Store in refrigerator.
Notes
I use a pie shield (or make one from foil) to help prevent further browning. I put the pie shield on after about 15 minutes and leave on for the remaining baking time. Adapted from Libby's Famous Pumpkin Pie.
CLICK TO PIN THIS EASY PUMPKIN PIE RECIPE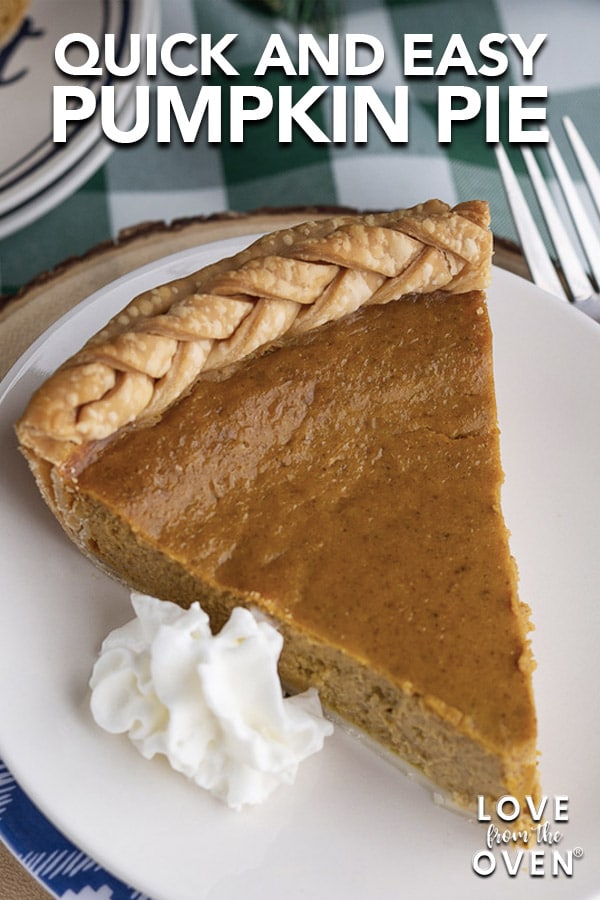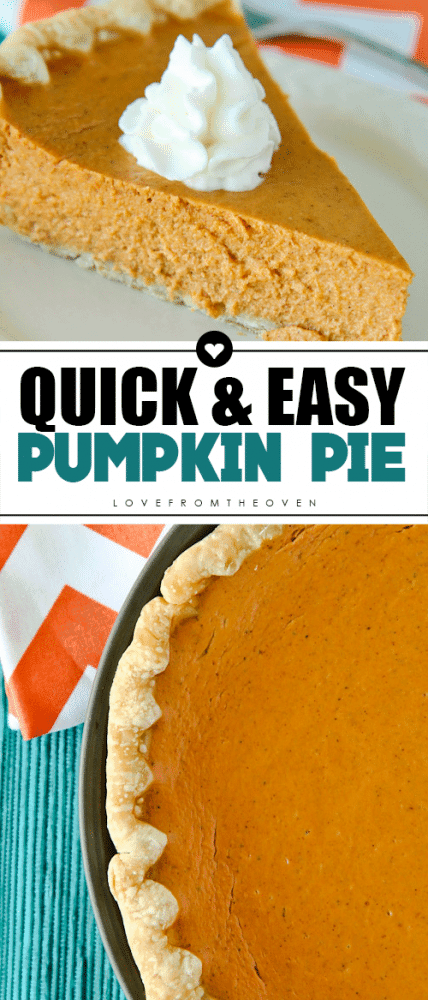 Make sure to follow along on Pinterest, Facebook and Instagram for more delicious and easy recipes.
Looking for some other great pie recipes?   Here are some that you will love…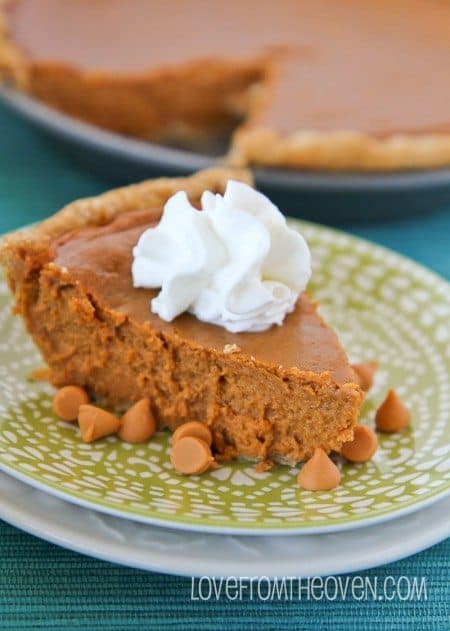 My Favorite Pecan Pie Recipe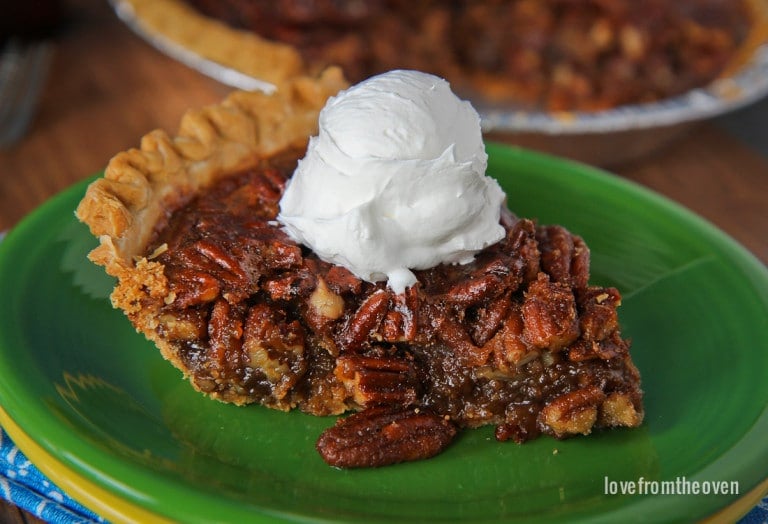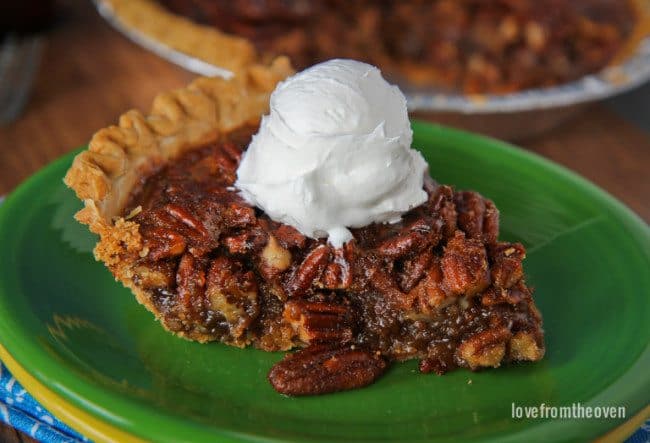 10 Perfect Pie Recipes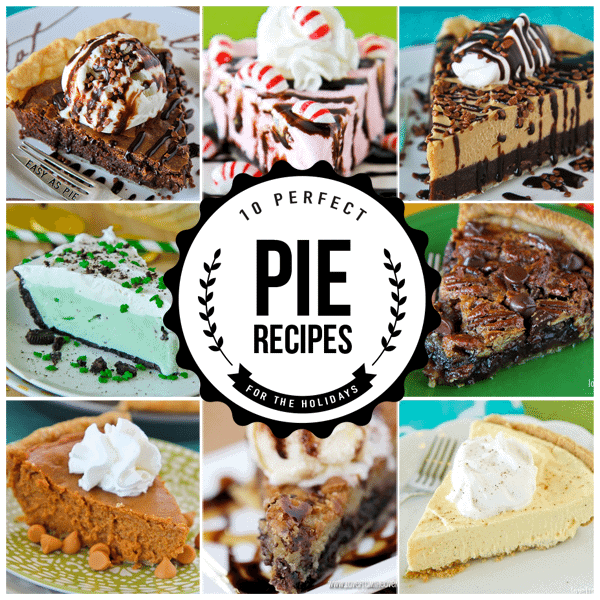 Vanilla Pecan Pie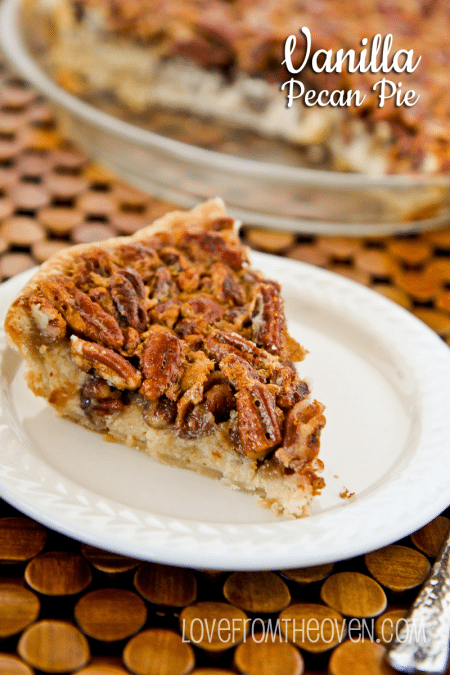 Chocolate Chip Cookie Pie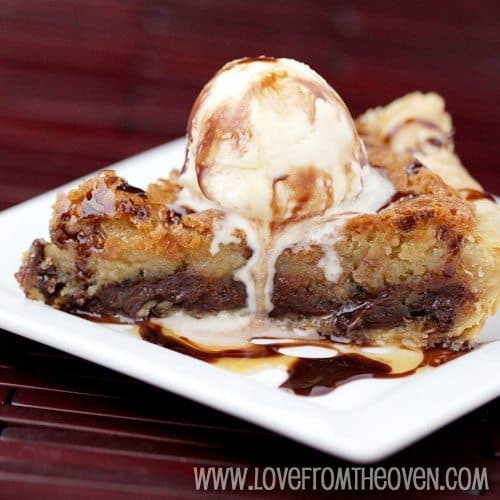 And don't miss my pie recipe round up!