Here we are, the end of 2013. In my last post I shared what the most popular recipes were on Love From The Oven, both from visits to the website and pins on Pinterest. For this post I'm sharing my personal favorite recipes and moments of 2013. It was a very busy year around here to say the least! Here are some of my favorite sweet moments from the first half of 2013…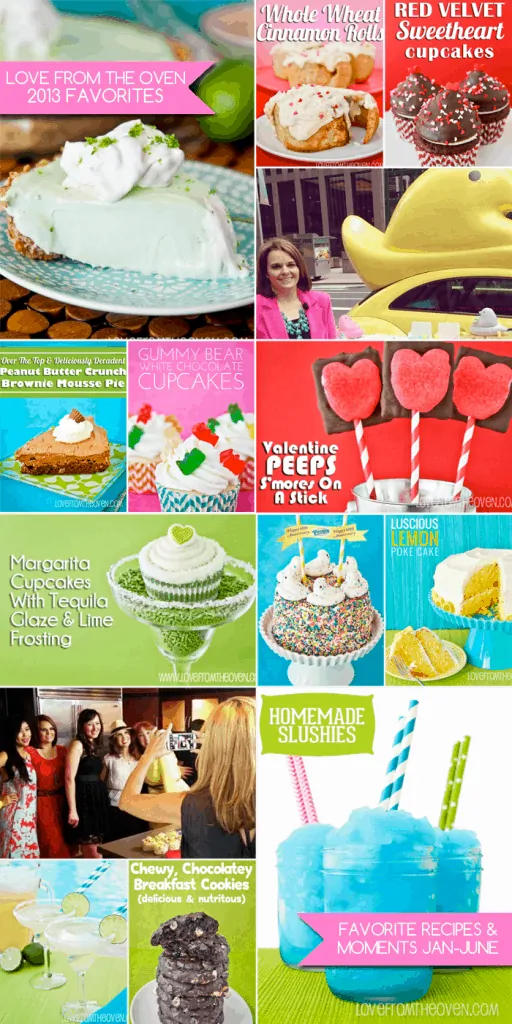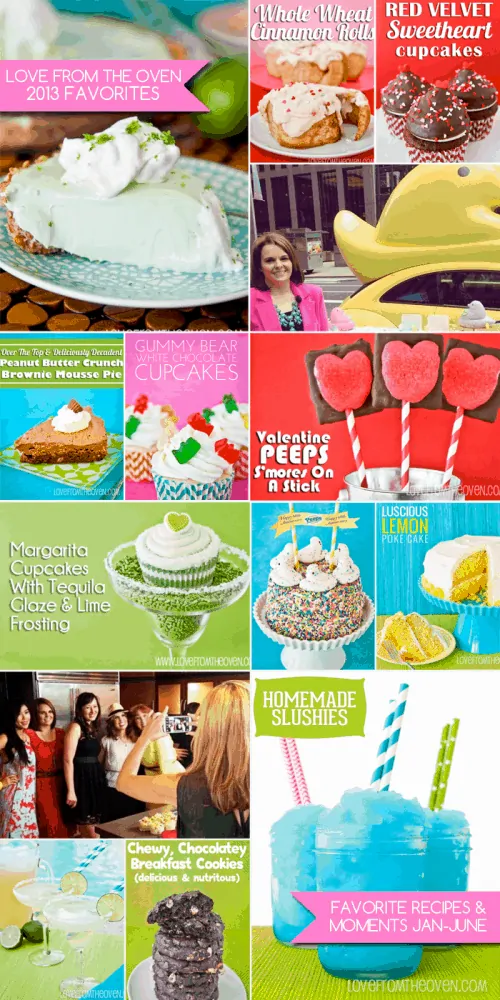 January 2013 Favorite Recipes & Moments
I made this Peanut Butter Crunch Brownie Mousse Pie for my husband's birthday. I think it qualifies as over the top, and then some. But wow, it was absolutely incredible. Very decadent!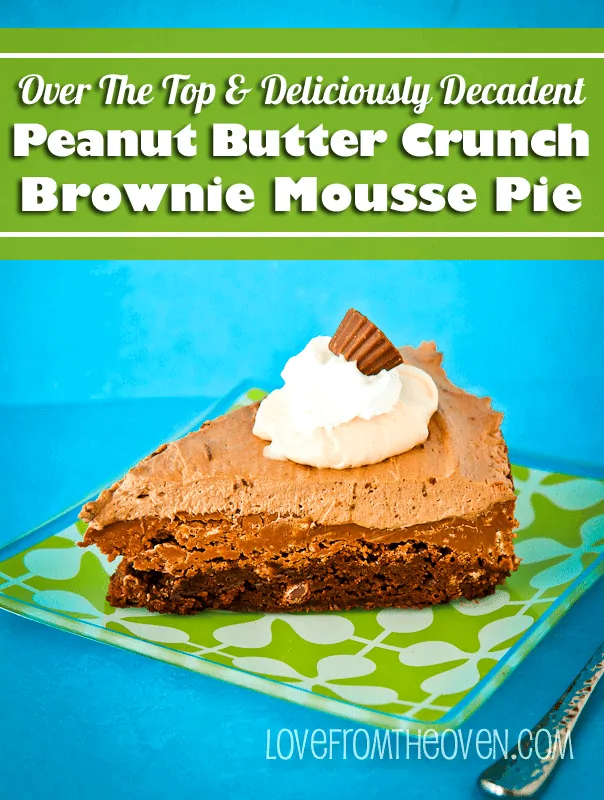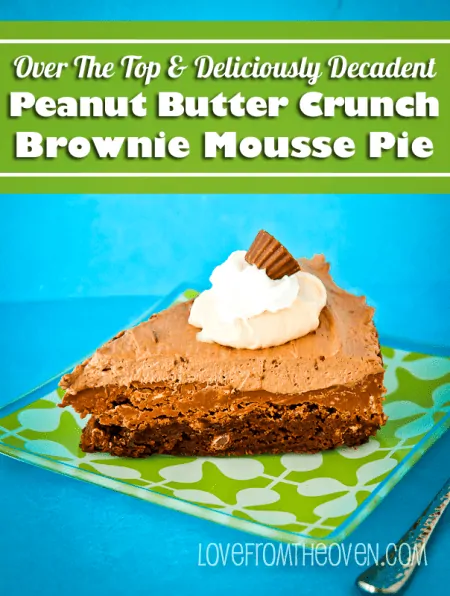 It turns out whole wheat flour and cinnamon rolls go together quite well! We fell in love with this whole wheat cinnamon roll recipe. Still not a light recipe by any means, but if you are looking for more whole grains in your baking, might as well work some into cinnamon rolls!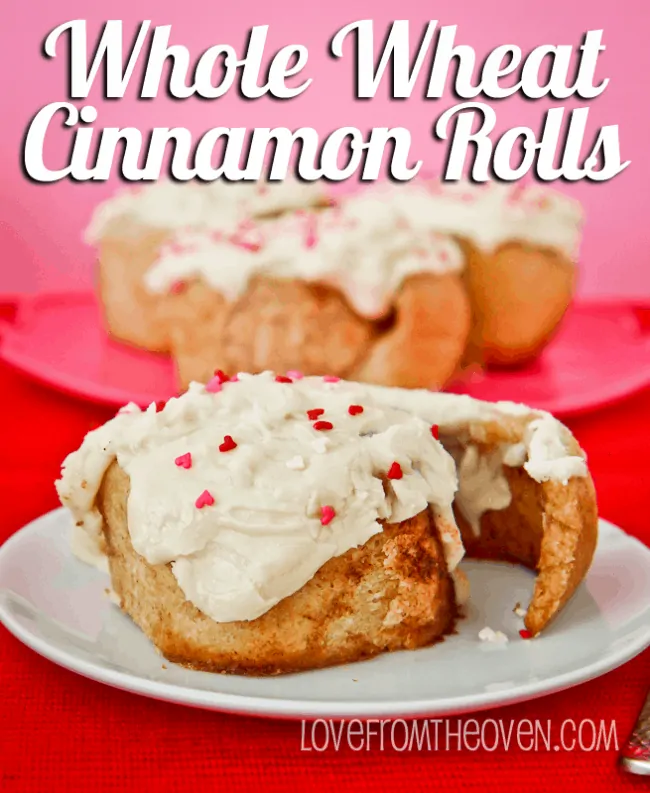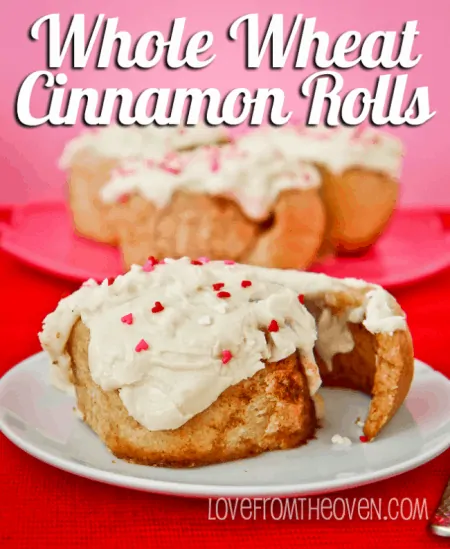 I finally overcame my fear of making hi-hat cupcakes. Turns out they are quite easy! These red velvet hi-hat cupcakes are perfect for Valentine's Day.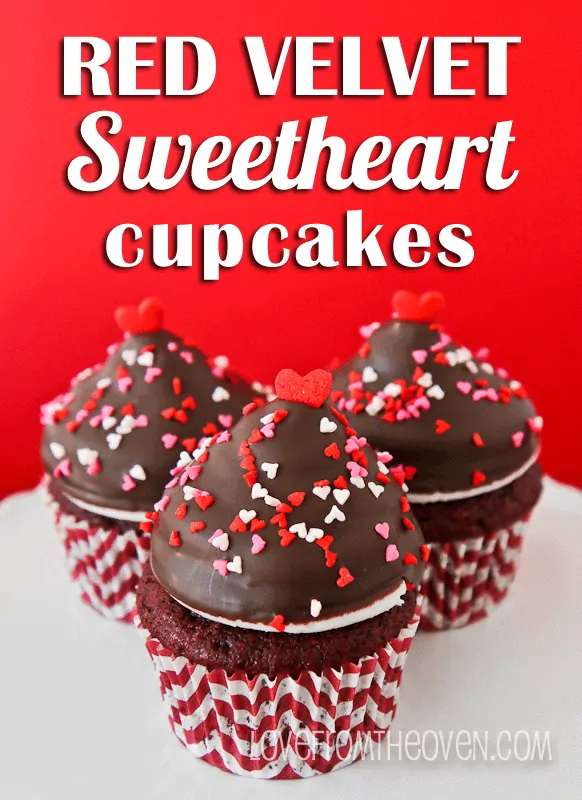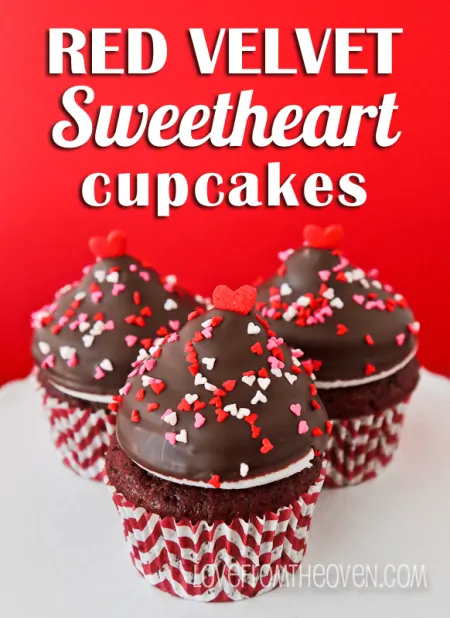 February 2013 Favorite Recipes & Moments
One of my favorite company, PEEPS, celebrated their 60th Anniversary. I thought that called for cake. And sprinkles. Lots of sprinkles.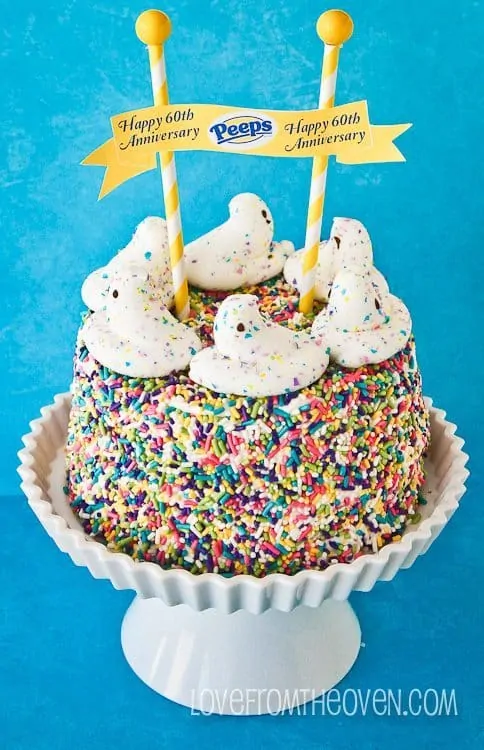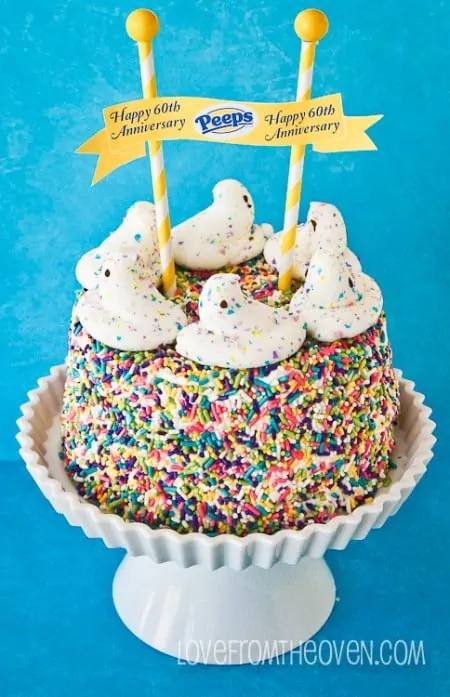 After realizing that white board markers basically come off of any glass surface (don't quote me on that) I started to get a little creative with my note writing. Exhibit A, the Sweetheart Love Note Shake.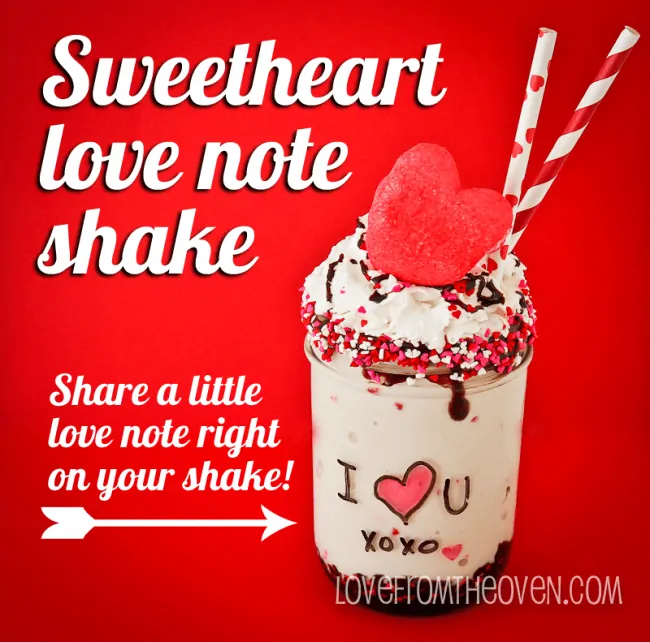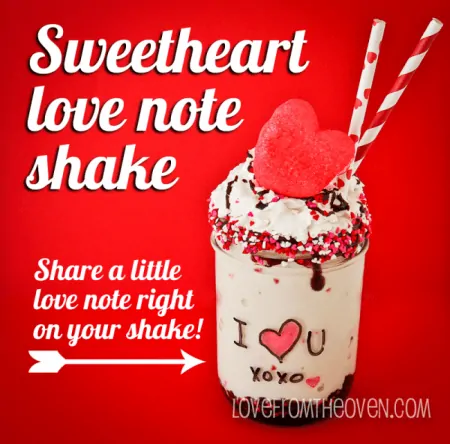 It wouldn't be Valentine's Day without lots of sweet, and chocolate covered treats, including Valentine PEEPS S'mores On A Stick and Valentine Marshmallow Pops.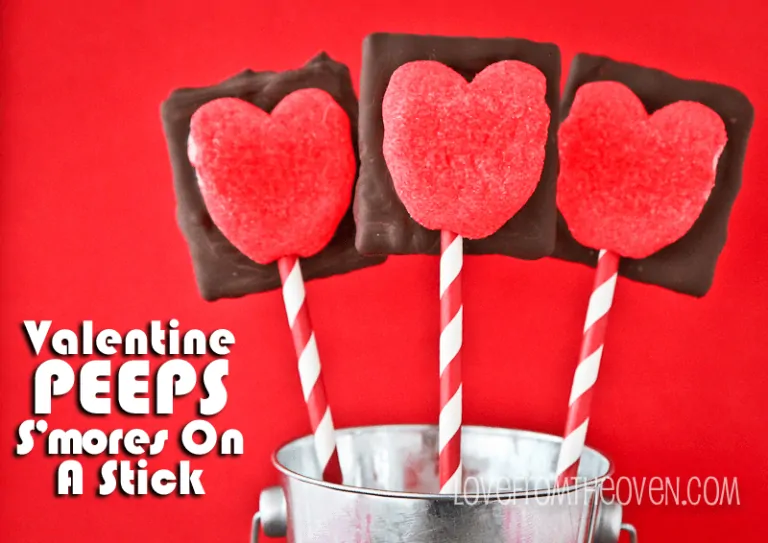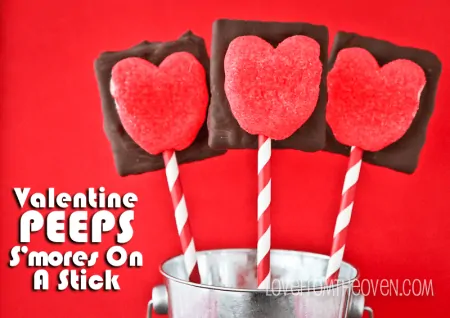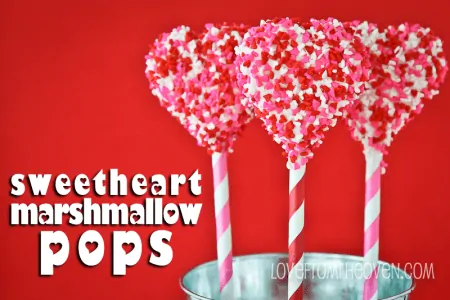 My oldest daughter celebrated her "Golden Birthday" turning ten on the tenth. We had a lot of fun with her friends and as much gold decor as I could find. Finding ten gold colored gifts, to wrap in golden paper, on a budget, was not an easy task, but I did it! 🙂
March 2013 Favorite Recipes & Moments
March was a very busy month, complete with a trip to New York to appear on the Fox And Friends morning show to share some Easter PEEPS ideas. It was a crazy trip without much notice, having to make and ship all of my ingredients and supplies across the country and an unexpected red-eye flight from Phoenix to get into JFK right before they closed the airports due to snow.
But it was totally worth it as I was able to bring my oldest daughter along on the trip, and showing her New York city was truly one of the highlights of the year.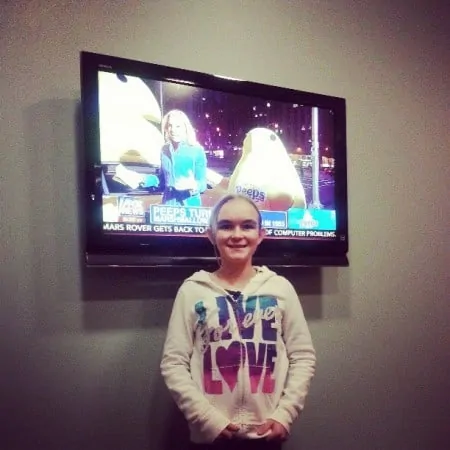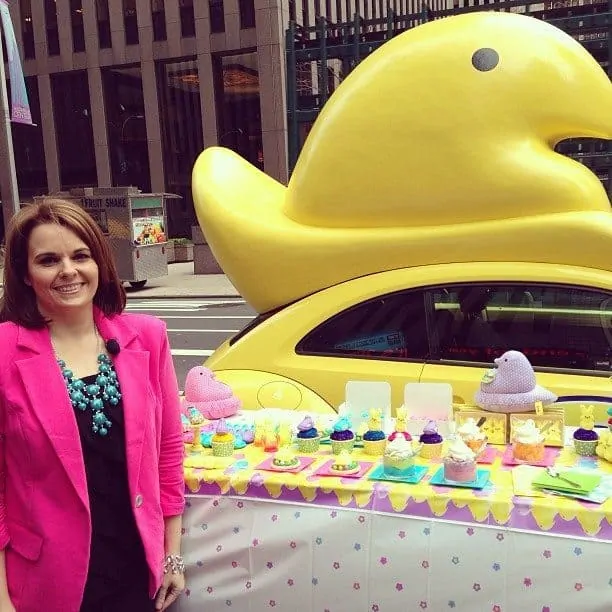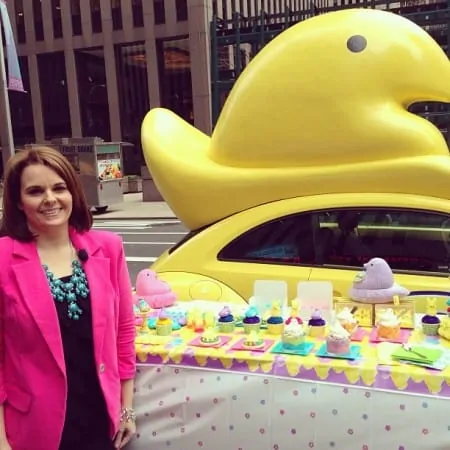 From Times Square to ice skating at Rockefeller Center to Central Park, it was a great time to spend one on one time with my oldest. We packed in as much as we could in the few days that we had.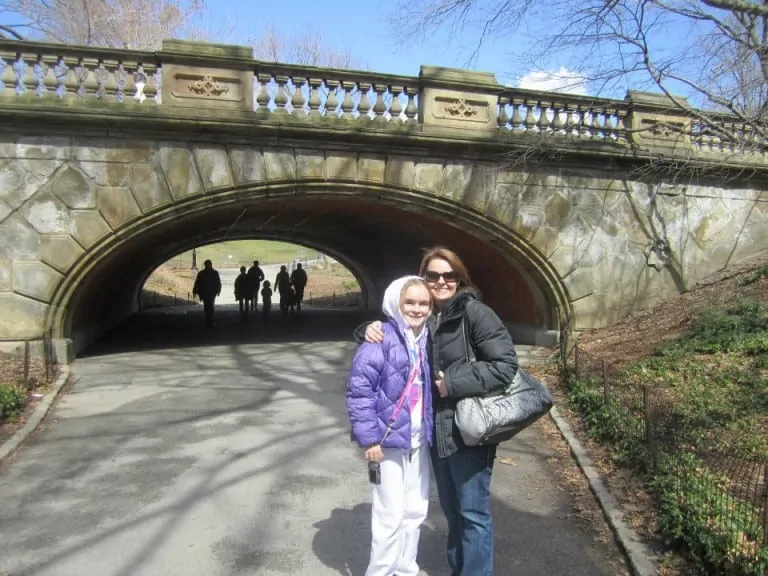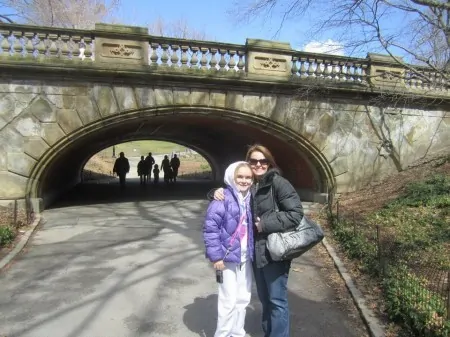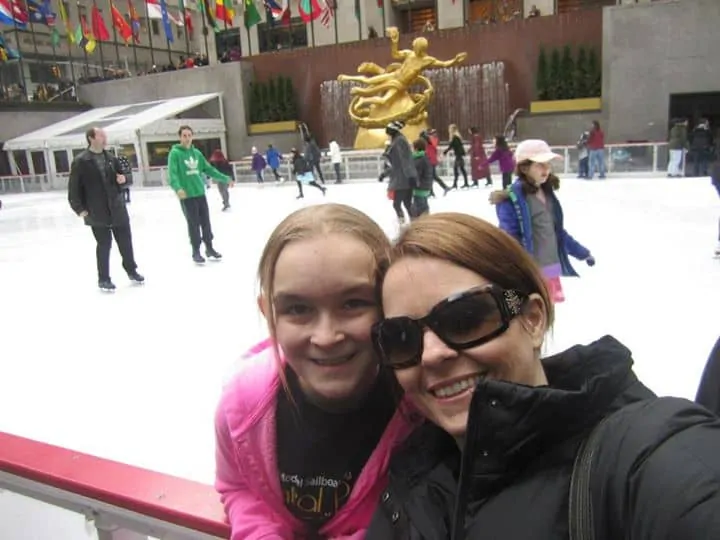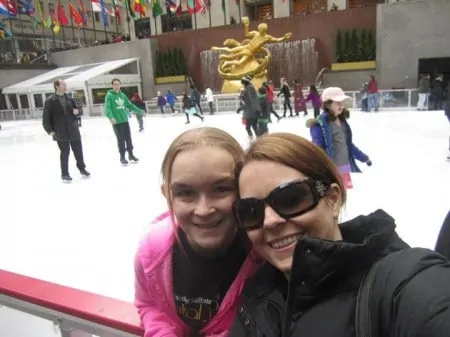 And I shared lot of fun recipes for both St. Patrick's Day and Easter on the blog, including a Buttery Bundt Cake, Ombre Crispy Treats, PEEPS Easter Bunny Cupcakes and PEEPS Easter Chick Cupcakes.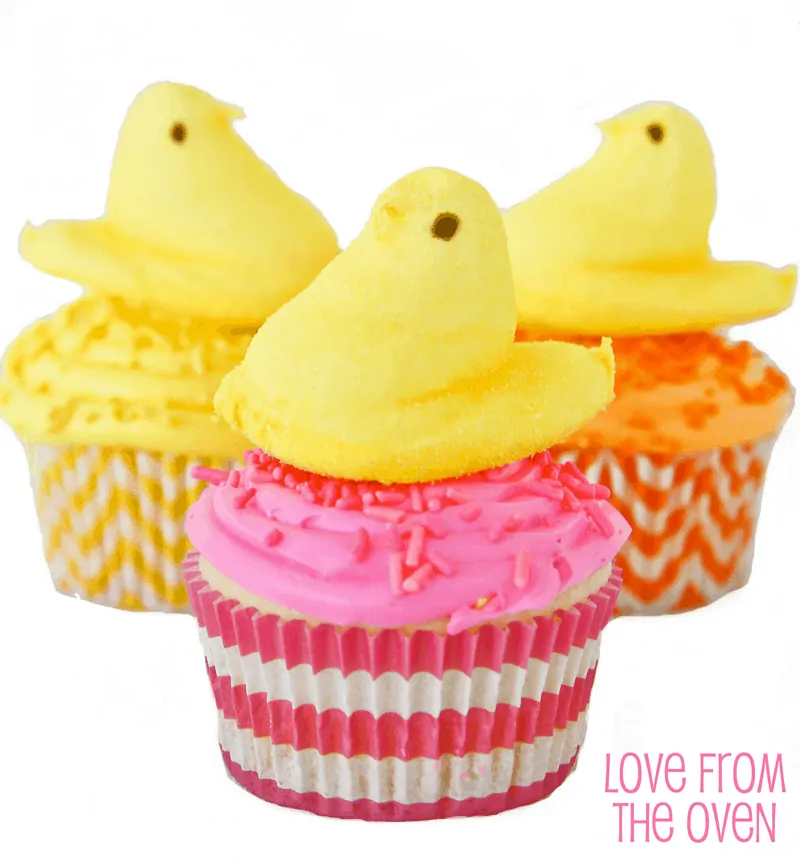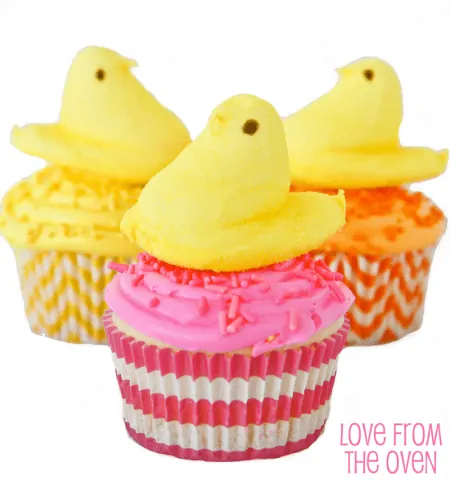 April 2013 Favorite Recipes & Moments
I wasn't even home from the East Coast for a week before I headed to the West Coast to film a fun promotional video with some other bloggers for Sauza Tequila. I'm not entirely sure how I found myself jetting from coast to coast for these incredible opportunities, but I did.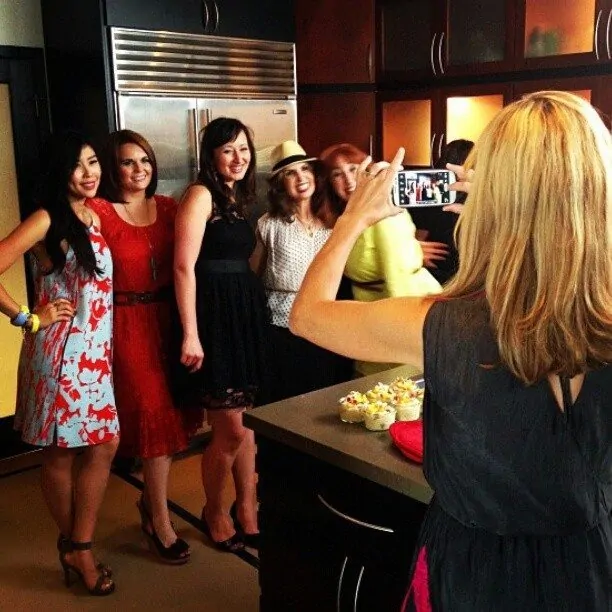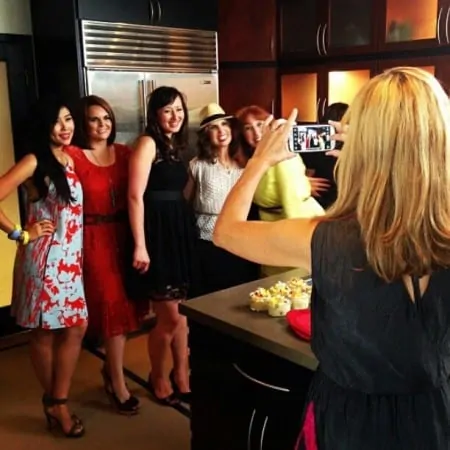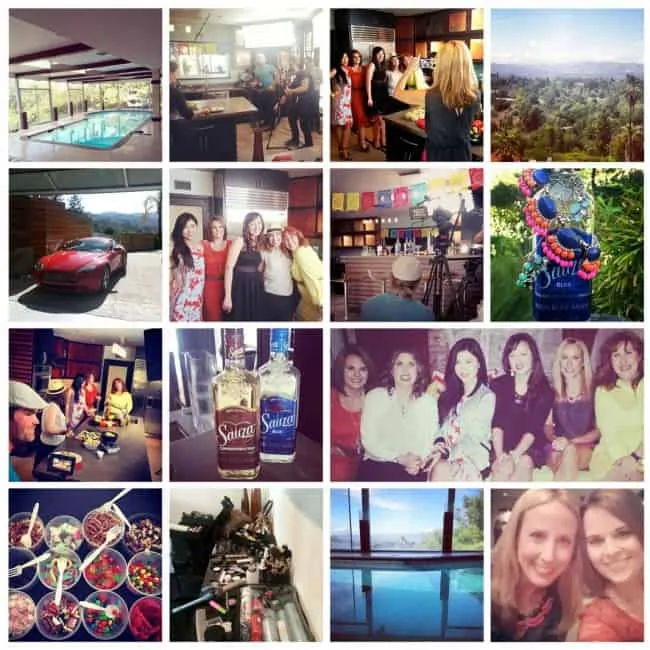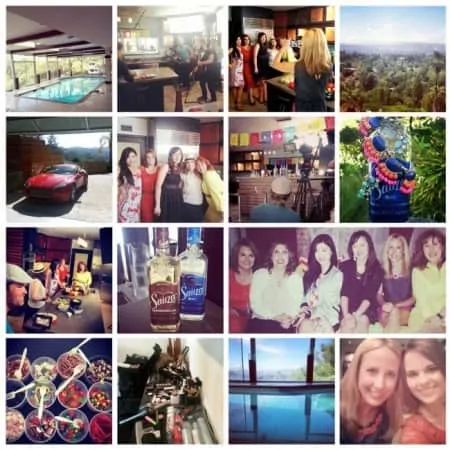 Not only did we spend a day shooting the video at the most insane house in Hollywood, but I got to hang out with the great gals from Hostess With The Mostess, Catch My Party, Margaritas In The Rain, Fashionably Organized and Good, Bad And Fab. And drink margaritas all day. Not bad for someone who is typically spends her day running after kids, baking cupcakes and doing it all in yoga pants.
After the cross country craziness, it was home and back to baking. A fun birthday cake, some festive cinnamon rolls and some refreshing lemon cupcakes.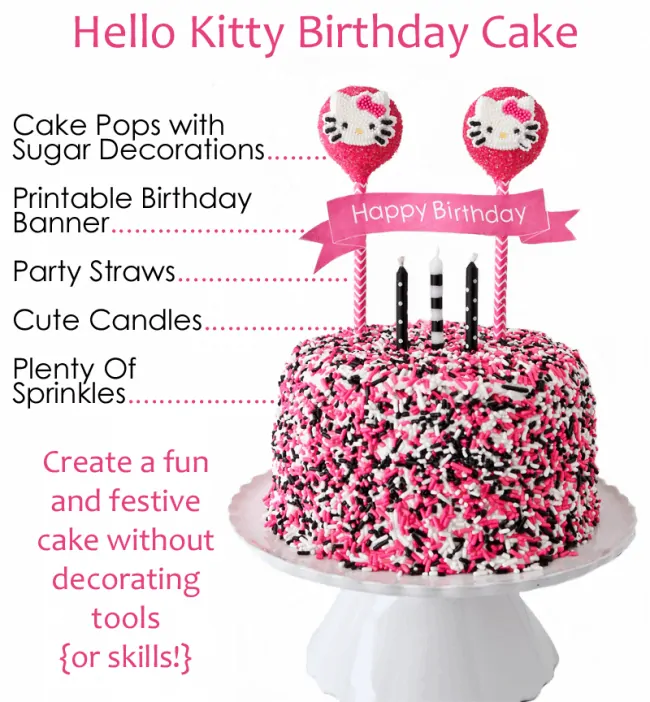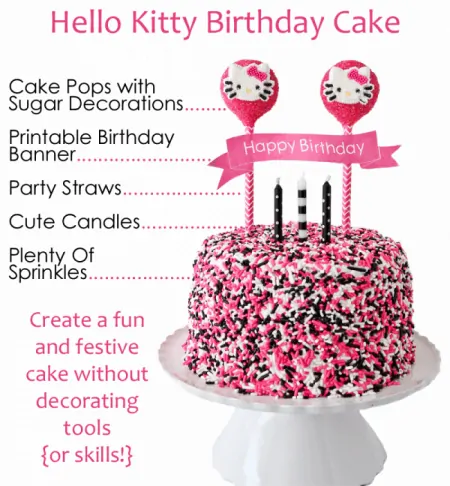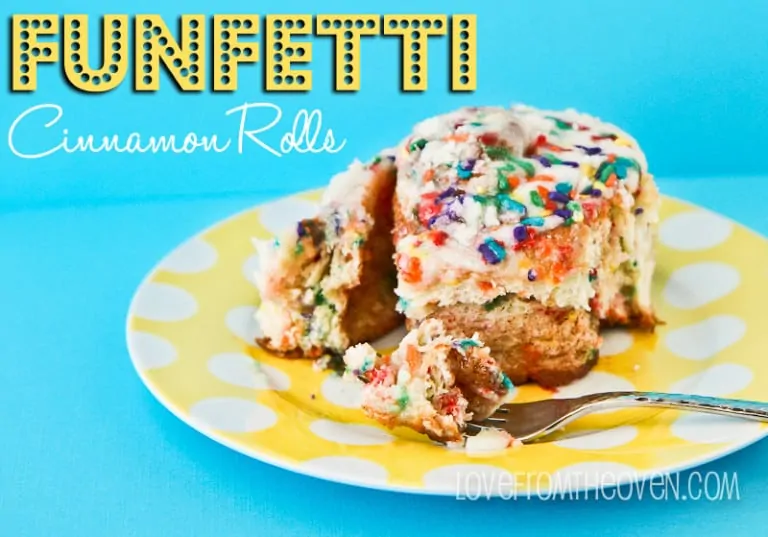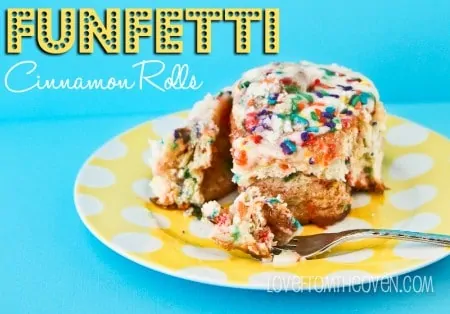 And a lot of margarita inspired treats! There was a Key Lime Margarita Pie With Pretzel Crust (seriously one of my favorite desserts of the year), Margarita Cupcakes and Margarita Cookies.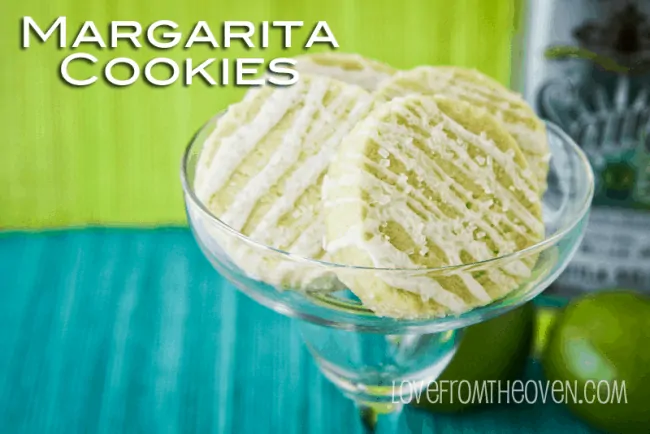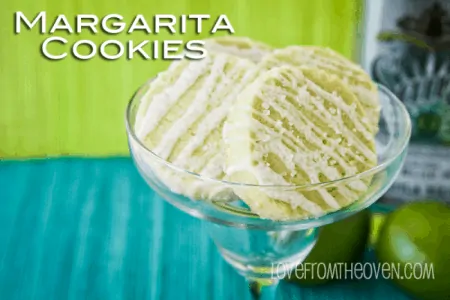 And of course, some Sauza-Ritas.

And if April hadn't been a crazy enough month, I signed a book deal with Running Press to write my first cookbook, Smart Cookie. I had been quietly working on it since January, and was thrilled to finally be able to share my news.
May 2013 Favorite Recipes And Moments
May was a much calmer month (thankfully!) and had some delicious recipes in it. Some of my favorites included Chewy Chocolatey Breakfast Cookies, Luscious Lemon Poke Cake, and Caramel Toffee Brownies A La Mode.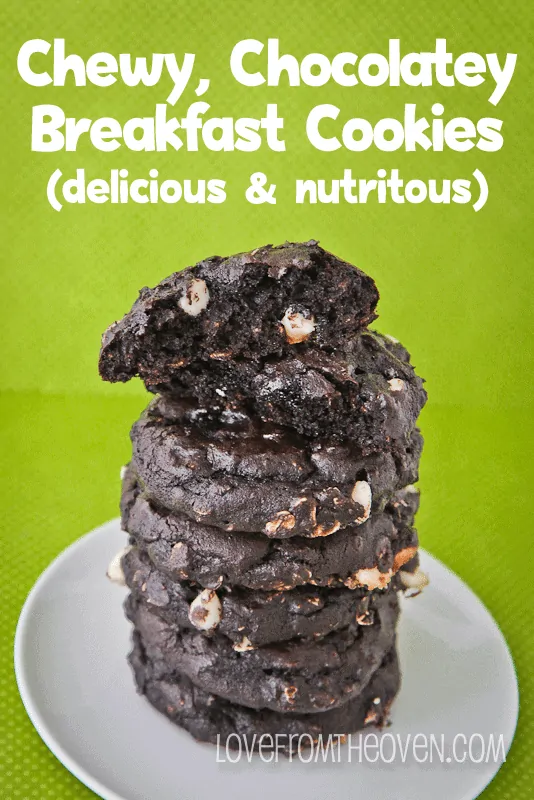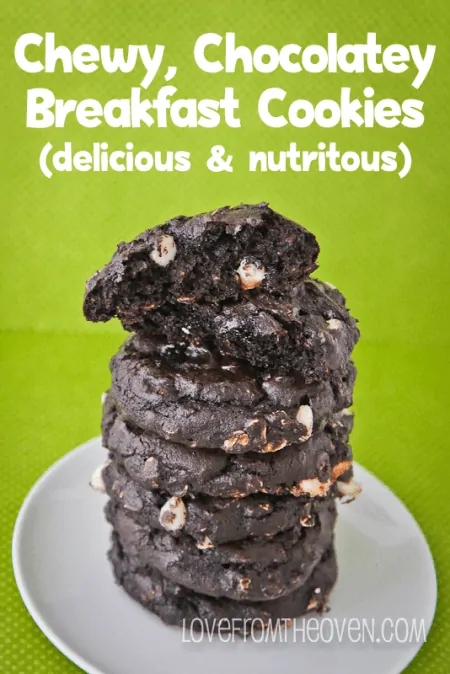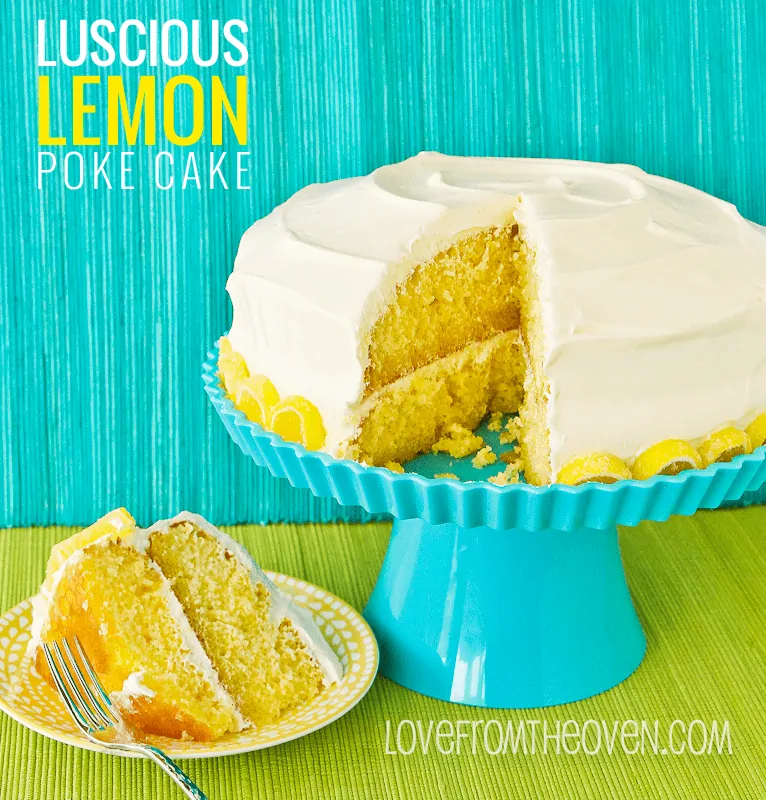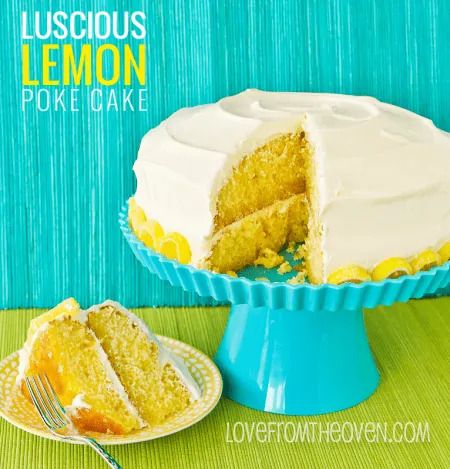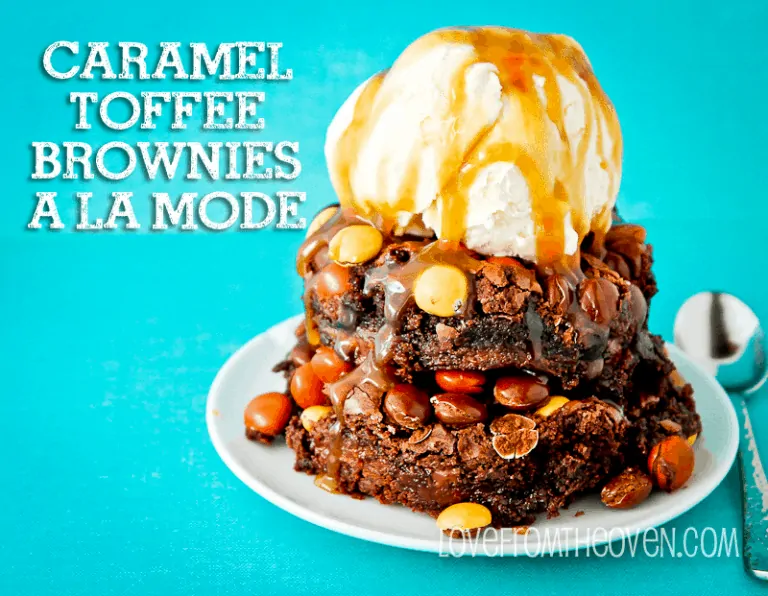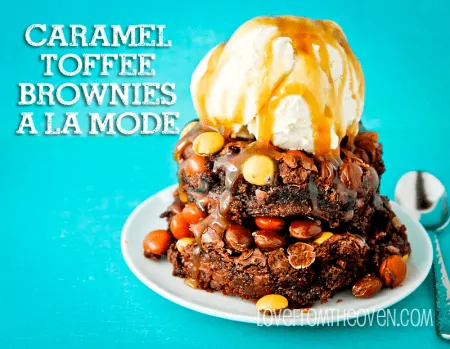 We also celebrated the first National Apraxia Awareness Day, a cause extremely close to my heart as my youngest daughter is apraxic.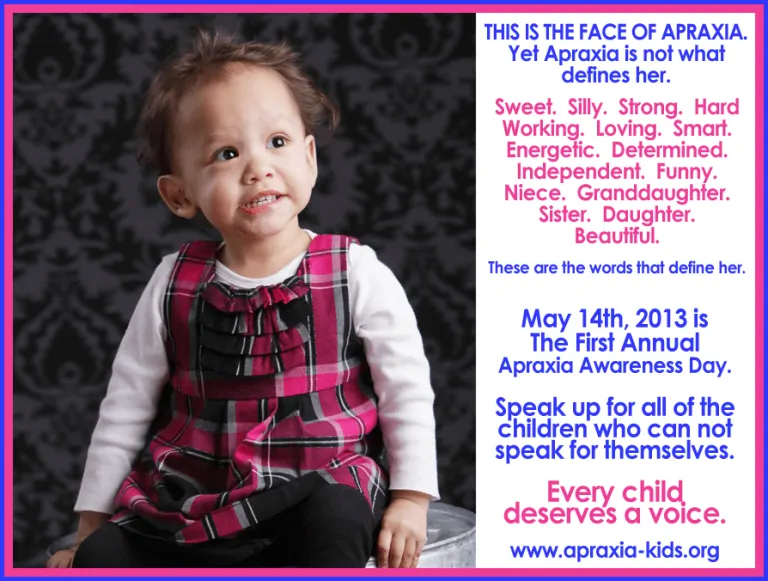 At almost four years old, she has close to three years therapy behind her, and a very long road ahead of her. Even with seven or more different therapy sessions each and every week, she only has maybe 15 words, and probably only ten that people outside of our home could understand. The frustration for both her and our family is often very high. Sign language is as hard, if not harder, than speech is for her, so aside from a life long game of charades, she also communicates through picture cards and electronic devices. We don't know if she'll ever be able to fully communicate verbally, but we are doing everything we can to give her the best chance possible. Apraxia is a huge part of our life every day, and I was thankful to be able to share it and help raise awareness as to why some kids may not say hello, good-bye or thank you.
June 2013 Favorite Recipes And Moments
June in Phoenix means the heat is on, so there were lots of cool treats and some cupcakes disguised to look like cool treats. I always have fun making cupcake cones and even made some butterscotch dipped cupcake cones.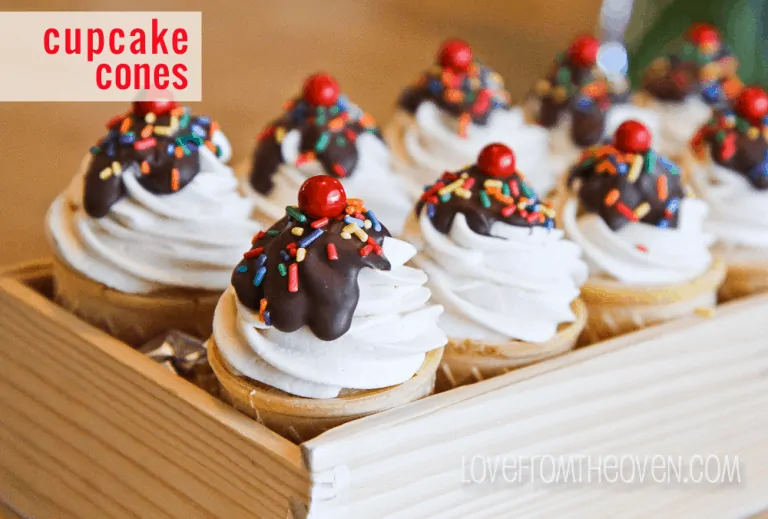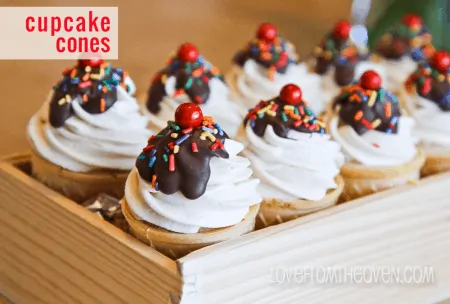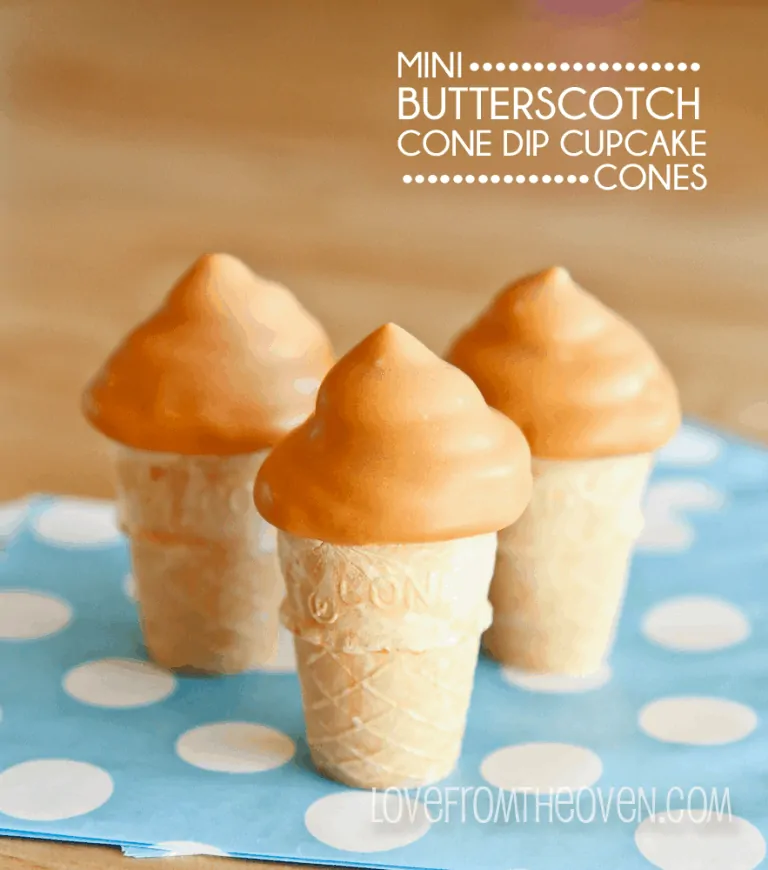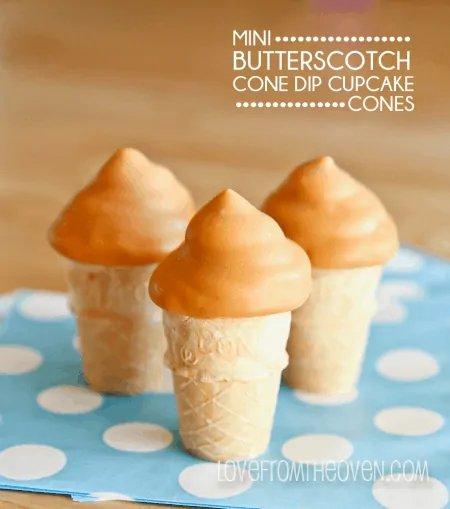 The Peanut Butter Pretzel Chocolate Chunk Ice Cream in a pretzel cone was certainly a favorite!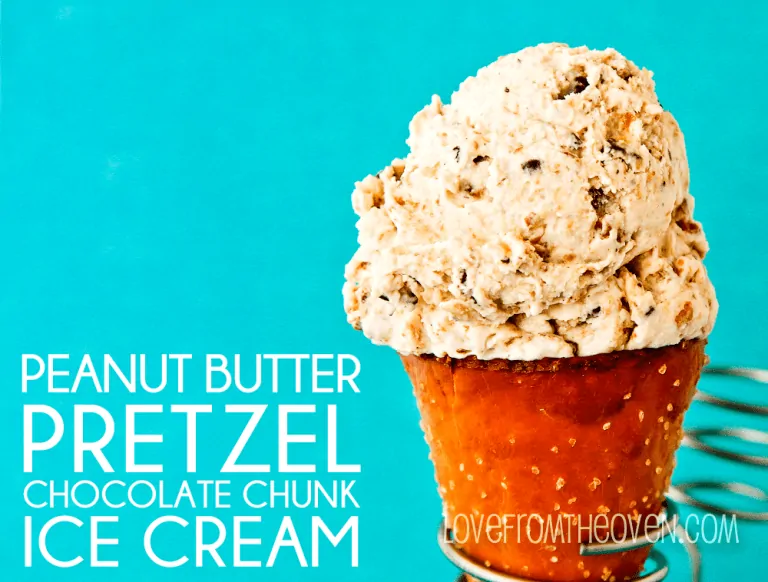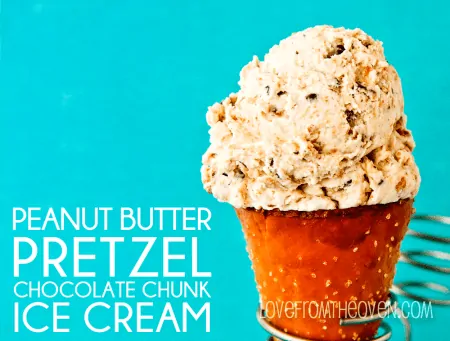 This easy homemade slushee recipe was one of the most popular recipes on the blog all year!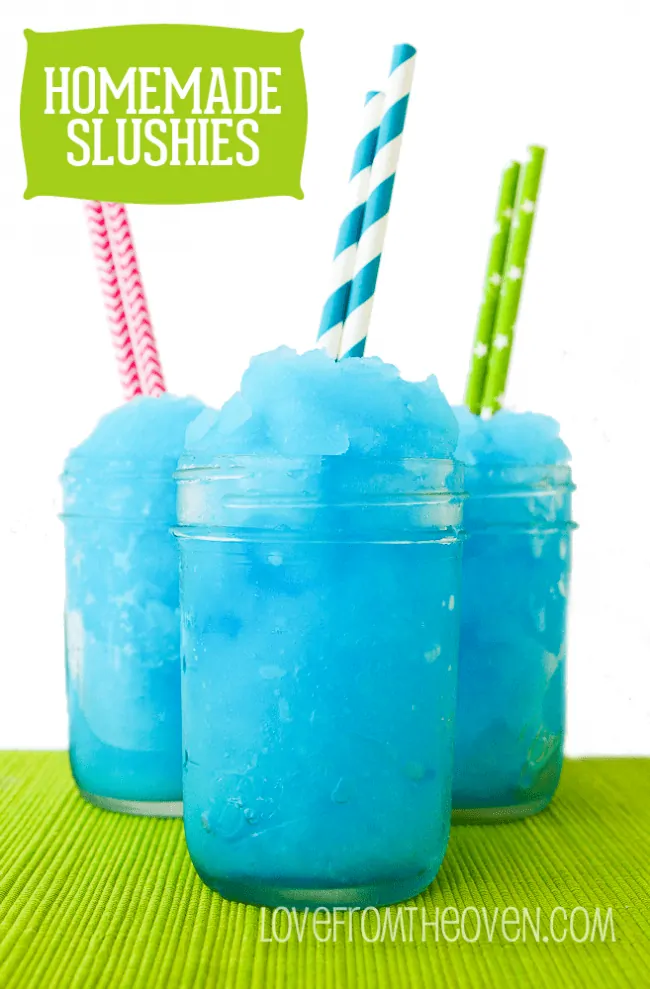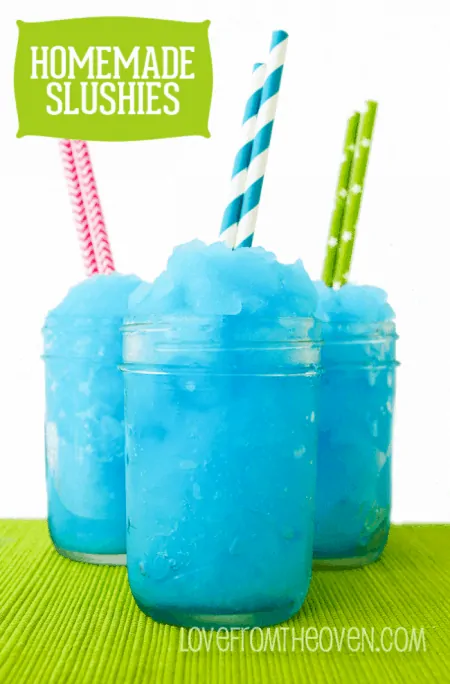 And for an interesting flavor combo, I made Gummy Bear White Chocolate Cupcakes!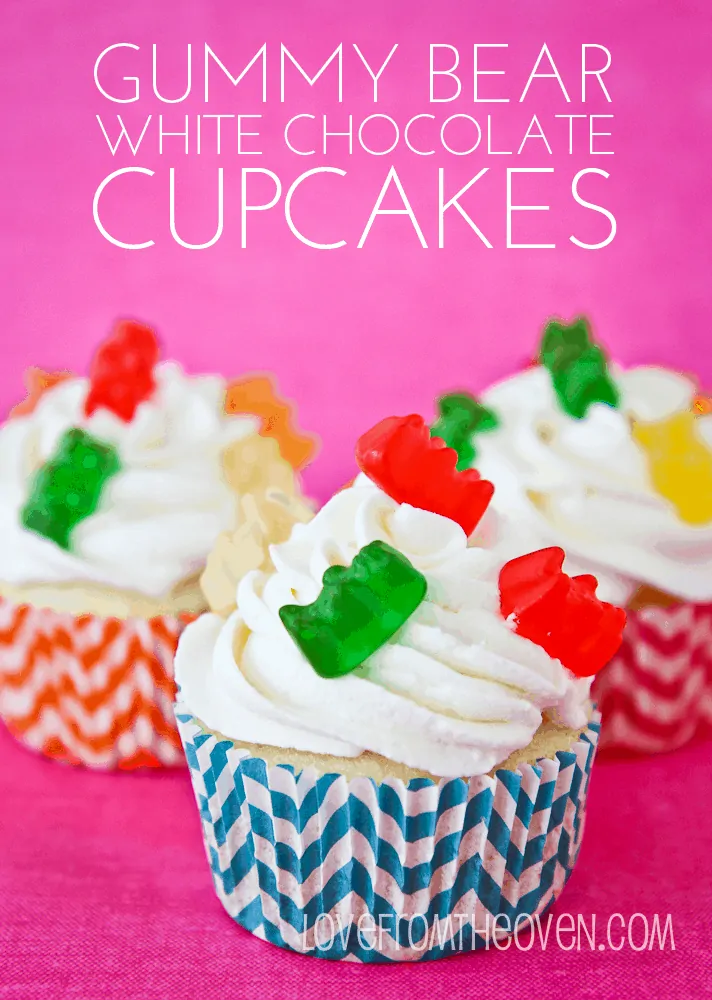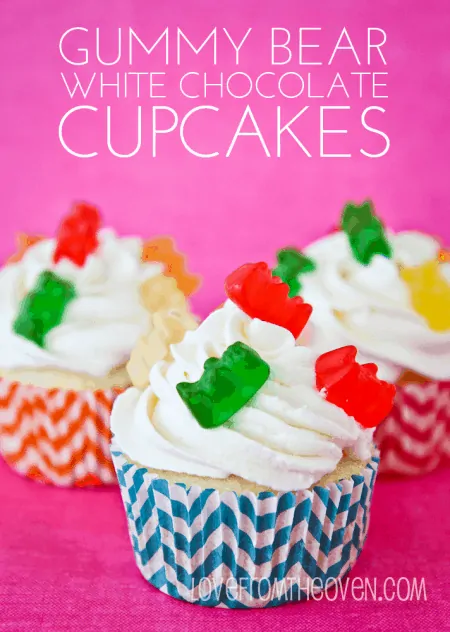 We'll keep this from being the longest post ever, and wrap up the second half of the year in a separate post. Happy New Year!